The Buona Terra Experience is an almost-five-star five-course menu that will surprise you with something different every day
It's been almost eight years, and Buona Terra's still got it. Tucked away inside a cosy colonial bungalow on Scotts Road, the restaurant interior is as unassuming as its black-and-white exterior – it's stylishly casual, yet deeply romantic. But it's more than just good vibes. Buona Terra, headed up by chef Denis Lucchi, a young chap from Northern Italy, is a master of contemporary Italian cuisine, and it is most certainly not a case of style over substance.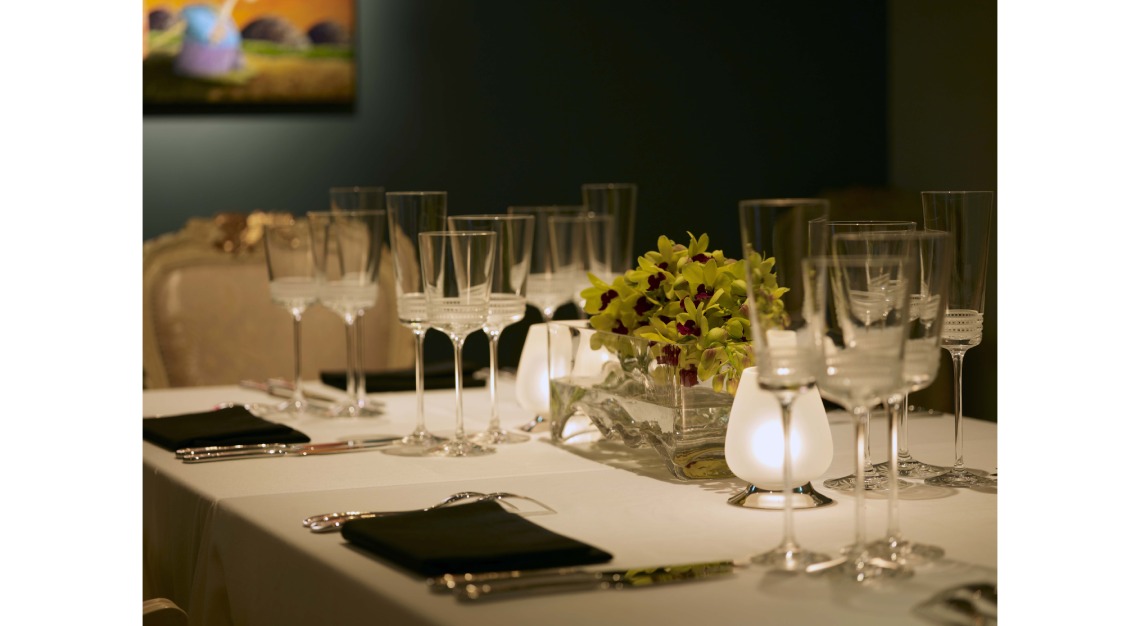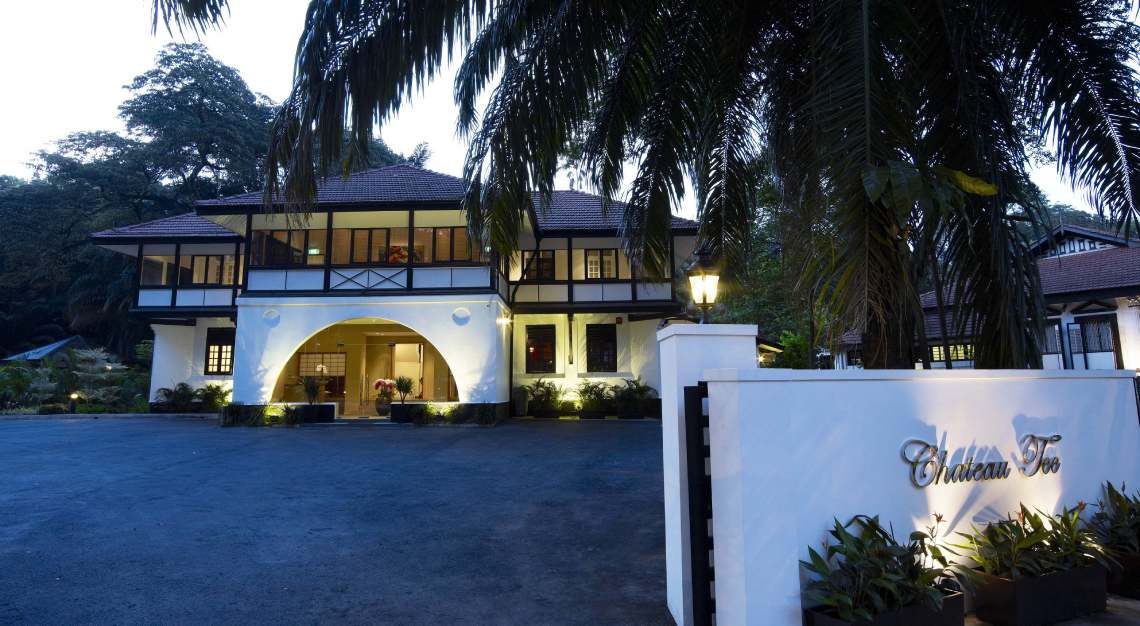 Its main focus right now is a seasonal summer menu that will surprise you with something different each time you return. Also known as the Buona Terra Experience, it is a five-course (or more) dinner that begins at S$178 and most complete when you opt for the wine-pairing (S$138) – it's S$148 if you prefer natural wines – or a whisky flight (S$398), a great option if you've had a really hard day.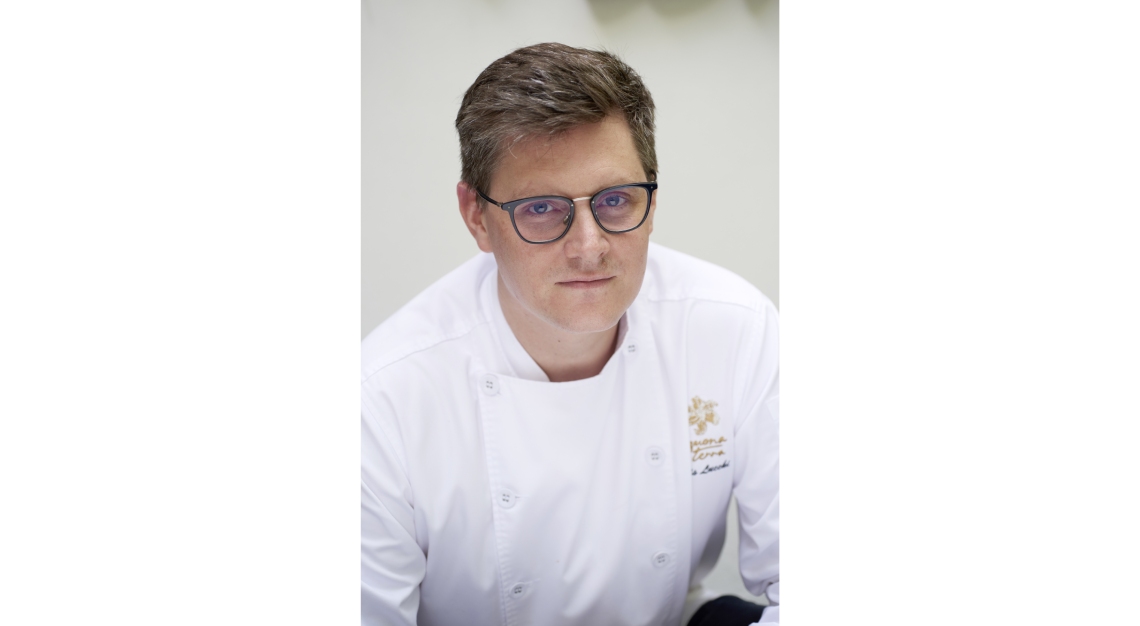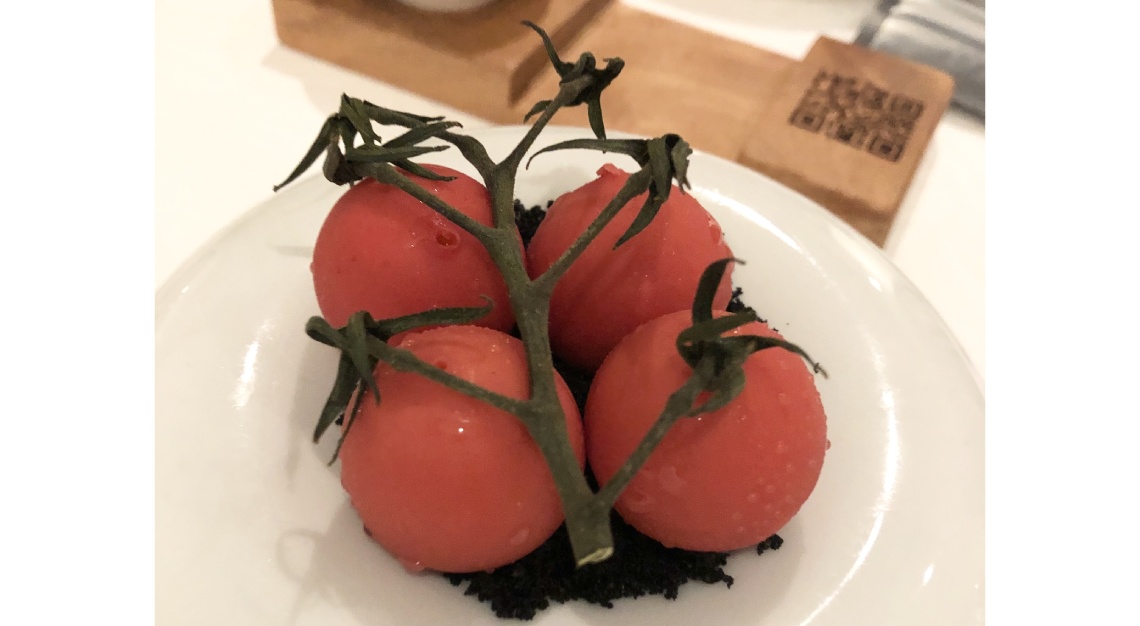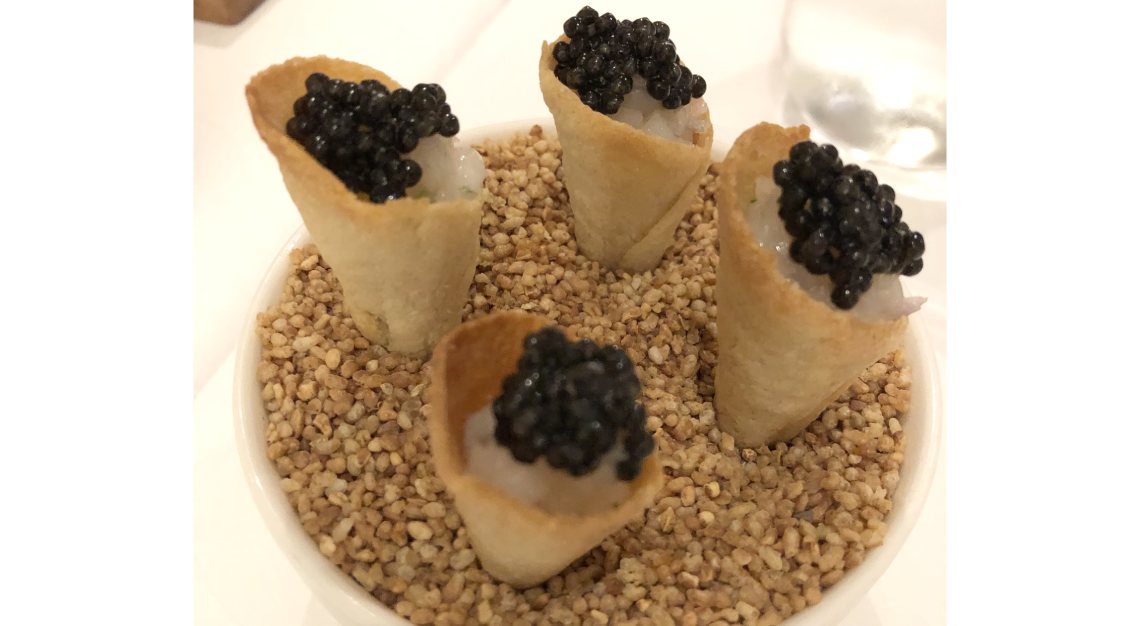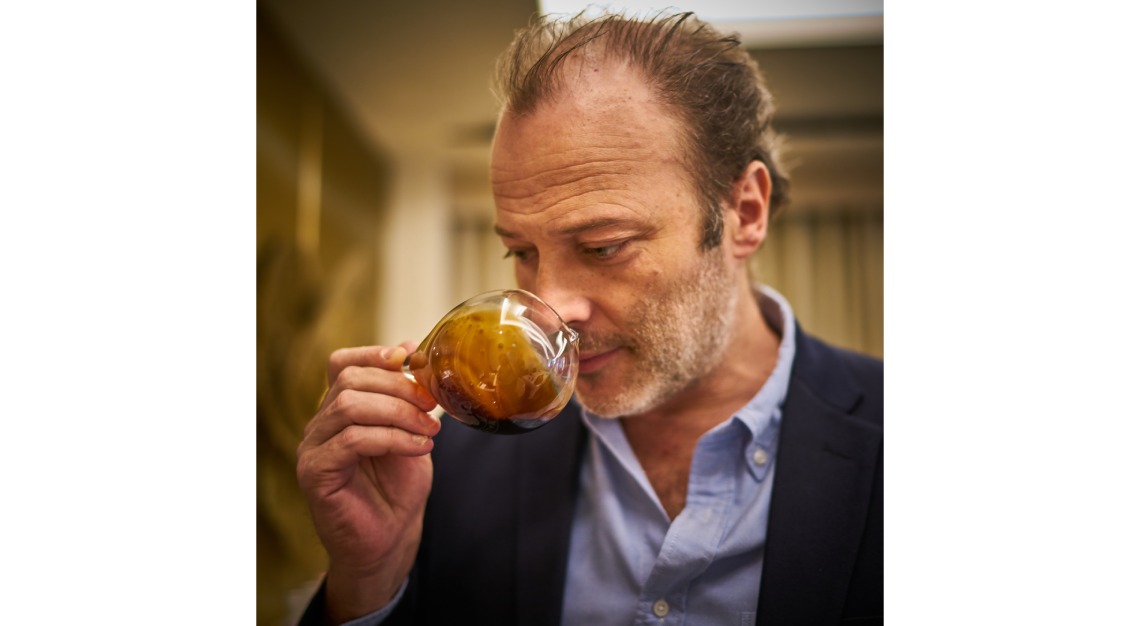 The Buona Terra Experience
Watch out for the Tomato Ball 
Settle in and enjoy the amuse bouche and three canapés; the Tomato Ball, a tomato gazpacho that's encased in cocoa butter (the way it's made is fairly similar to how a xiao long bao is), and the Butter Cone with Scallop Tartare and Caviar will have you begging for more. And if luck is on your side, your meal would officially begin with a tender Cuttlefish Salad that's sous vide and garnished with mint, apples and melon, and a Japanese Sea Perch that's grilled over a binchotan.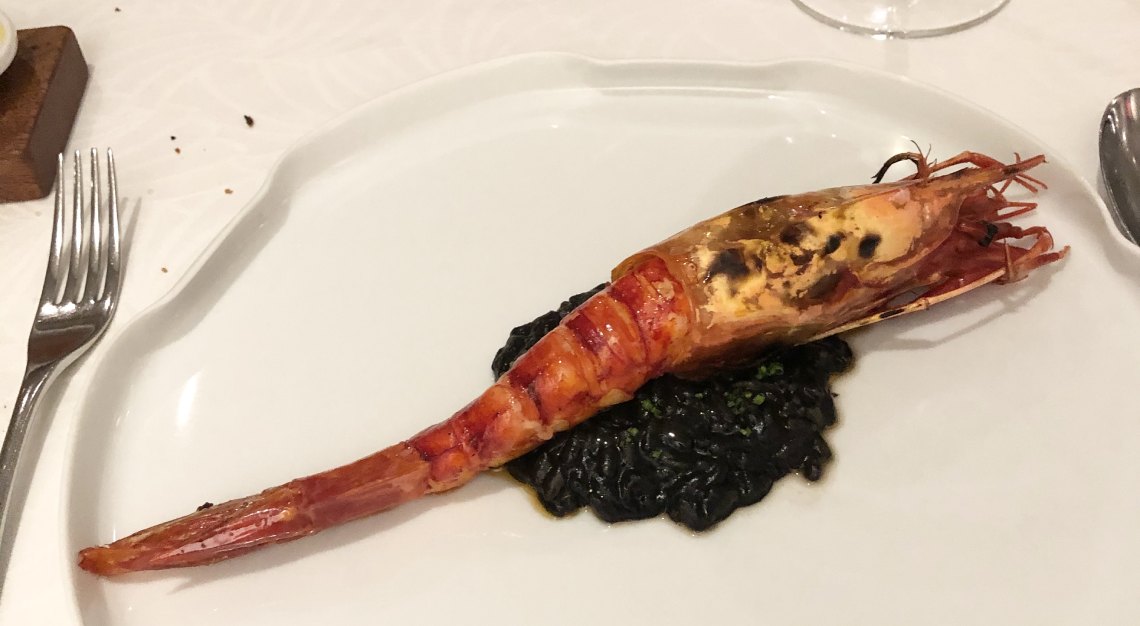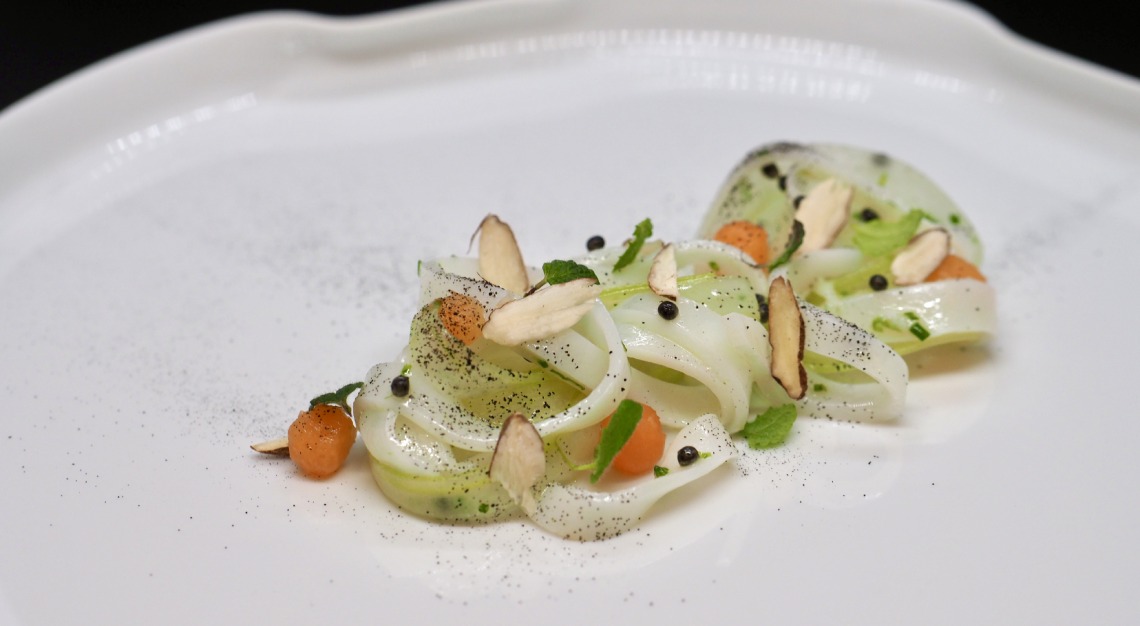 Cross your fingers for the Squid Ink Risotto
But what a shame it would be to dine at Buona Terra without having the Squid Ink Acquerello Risotto and Red Prawn. It tastes as good as it sounds: Aged Carnaroli rice from Acquerello is cooked in a thick fish stock and creamy prawn bisque, enriched with butter, squid ink, sun-dried tomato sauce and brandy. It's pretty sick, but the cherry on top is a beautifully grilled Carabinero prawn, which if you are game, will require the removal of its head and the insides, scraped into the rice. After all, Carabinero prawns are hard to come by, and enjoying it from head to tail is pretty much mandatory.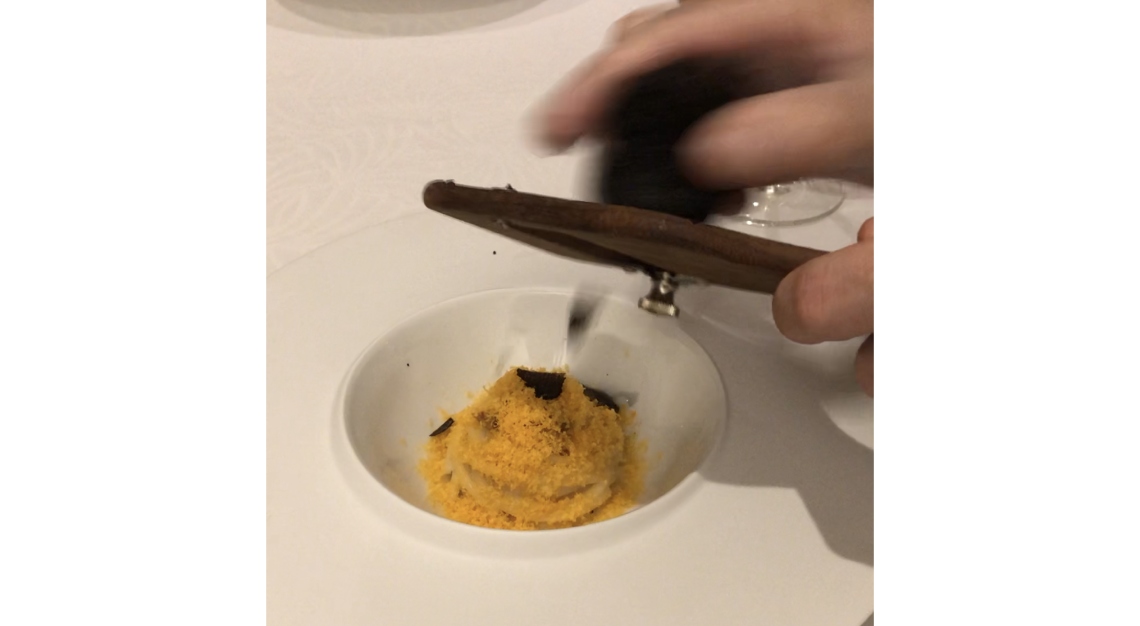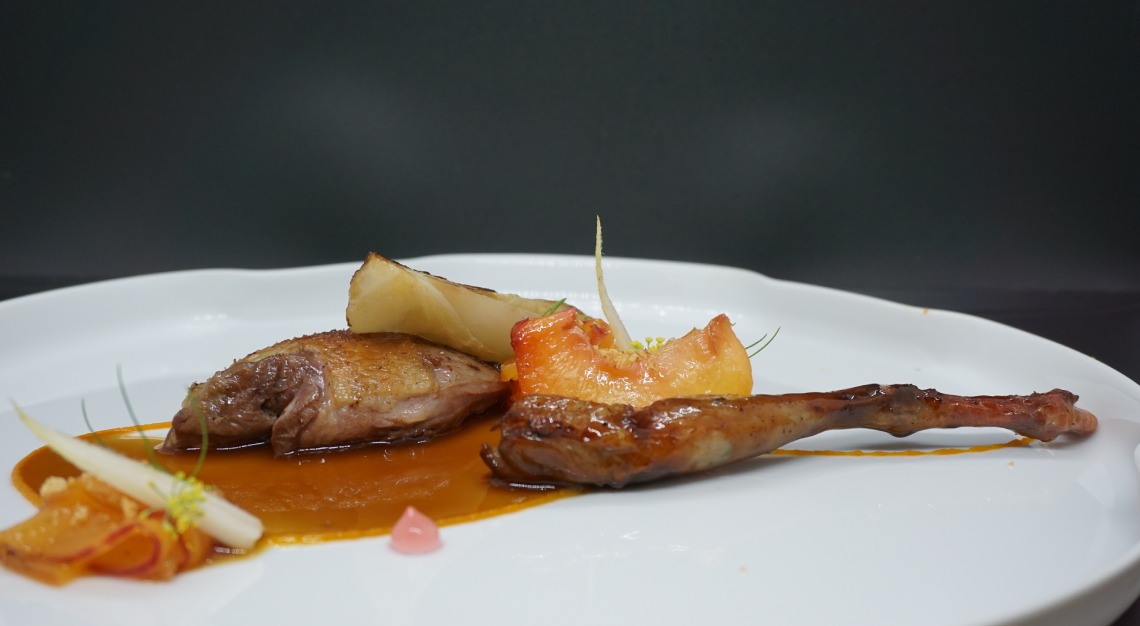 Look forward to pimped up classics like the Carbonara…
It is sometimes easy to resist the familiar, especially when you are paying a few hundred bucks for dinner. But if you're in the mood for something 'simple', the Carbonara is pretty something. Dried Mancini spaghetti (according to Lucchi, fresh pasta isn't necessarily better) is cooked with a homemade parmesan stock before getting sautéed with the essentials: butter, chicken stock, crispy guanciale and just for kicks, truffle paste. It is then finished with grated cured egg yolk and winter black truffle, shaved right in front of you.
… or something a little less basic like Pigeon
And if the Carbonara is too 'basic' for your taste, the dry-aged Pigeon might do the trick. Mieral pigeon breast, grilled over the binchotan and caramelised with honey and spices, is accompanied with pumpkin purée, peaches and a Moscato syrup. It's good, too, but our favourites remain the risotto and Carbonara.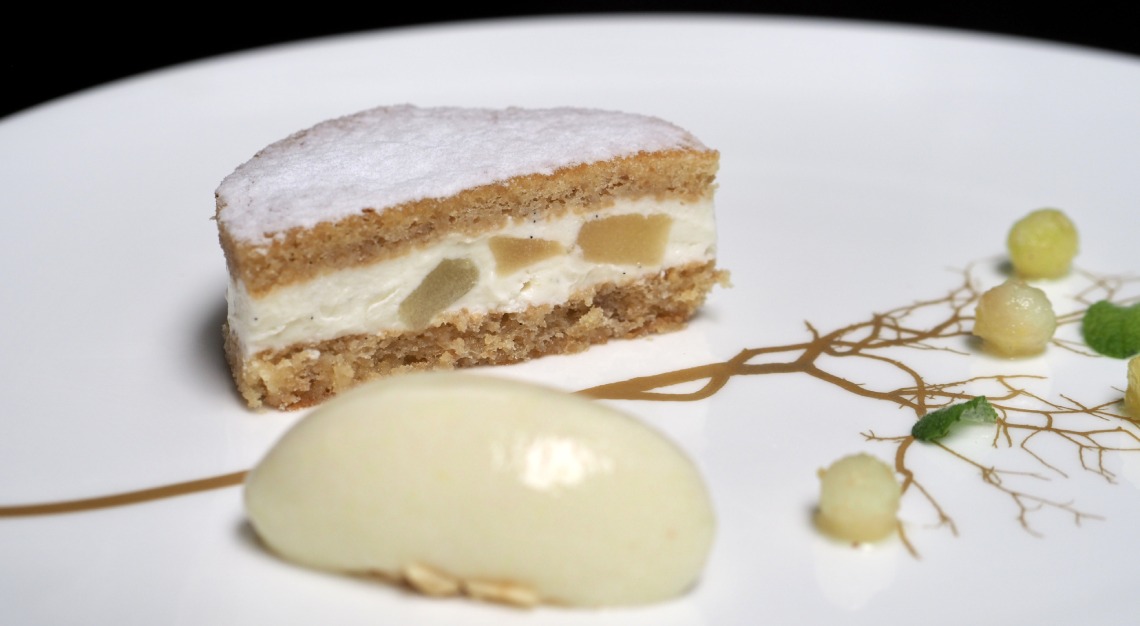 Expect an ending that's sweet, a bit too sweet
At this point, I'd usually recommend you do everything within your power to save room for dessert, but this is where Buona Terra lets me down. The Figs and Granita is good (not great) and way too rich for a pre-dessert (expect the heavy sort of panna cotta), while the Ricotta and Pear Cake, pretty as it is, is sweeter than it ought to be. I'd be sorry if your meal ends with this, but as they all say, taste is subjective, and I might just be an anomaly. The Buona Terra Experience is still, in fact, a must-do, and one that is almost perfect on every other count.
Robb tip: Buona Terra offers a Chef's Experiential Five-Course Tasting Menu (S$178), Five-Course Degustation Menu (S$128) and fresh pasta home kits (from S$32) for takeaways and deliveries.
Buona Terra
29 Scotts Road
Singapore 228224
Tel: +65 6733 0209