In our final episode of At Home With Robb, Emmanuel Stroobant of Saint Pierre makes us a simple but stunning ocean trout dish
Cooking fish might seem simple for the beginner chef, but that's not always the case. Trout, for instance, can be a b*tch to cook sometimes. Grill it, and it will lose water. Cook it in a pan, and it will also lose water. But gently steam it in a vacuum-sealed bag, and all the juices will stay put.
At least, that's what we have learned from Emmanuel Stroobant, the chef-owner of the two-star French contemporary restaurant, Saint Pierre. On our last episode of At Home With Robb, an online chef series, he shares with us a beautiful recipe for Ocean Trout Confit. Follow it to a T and there's no way you should overcook it, and instead of hiding it behind a cloak of garnishes, the fish will shine just as brightly as its counterparts – a creamy hollandaise espuma, pan-fried almonds and ikura. It's a team effort, where everything goes swimmingly well.
"It is time to realise that we cannot take for granted what we always believe was "normal" and "due" to us. It was a great opportunity to sit down and relook at why, how and what we are doing, and maybe consider ways to improve it. For me, personally, it has helped to remove some of the old and unnecessary stress and concentrate on what is really meaningful for my future and the future of my loved ones.
I have a person who turns my life upside down every now and then even without COVID-19, and her name is Edina Hong (my wife)! She pushes me out of my comfort zone, and makes me reinvent myself, the restaurant, the food etc.
I would like to think that I am open-minded. To me, feedback is just that – feedback. Whether it is received positively or negatively is completely up to the individual.
Saint Pierre has always maintained a certain consistency in its philosophy and it may be what's made us hold [together] for 20 years. I am not looking at changing it but rather refine it. Sometime simplicity is very complicated and this is where I would like Saint Pierre to go: quality, simplicity and precision.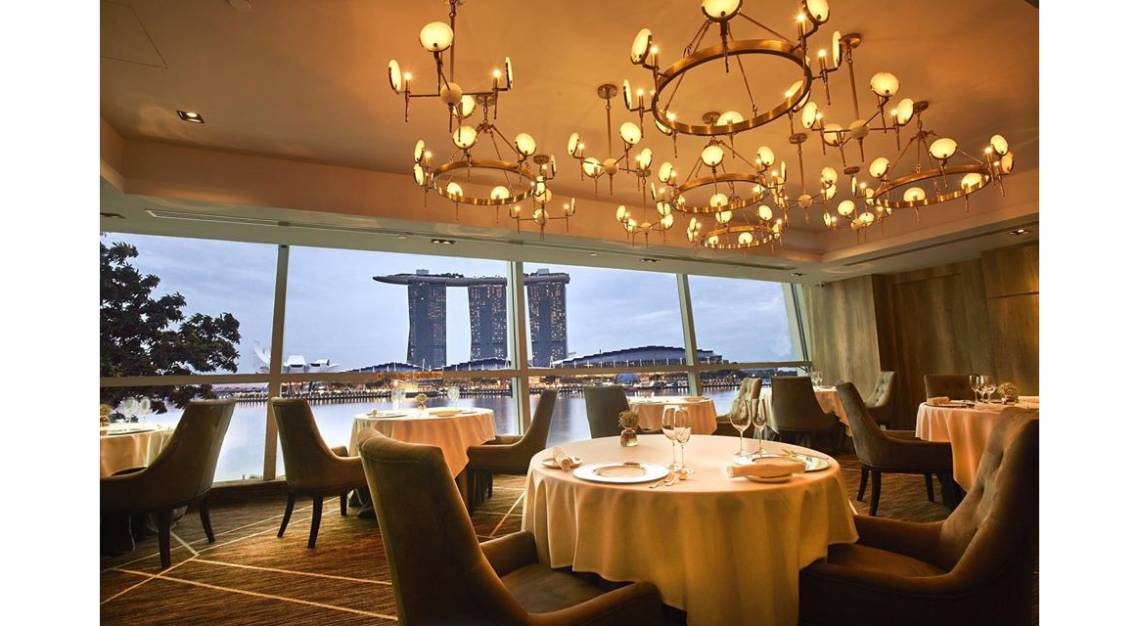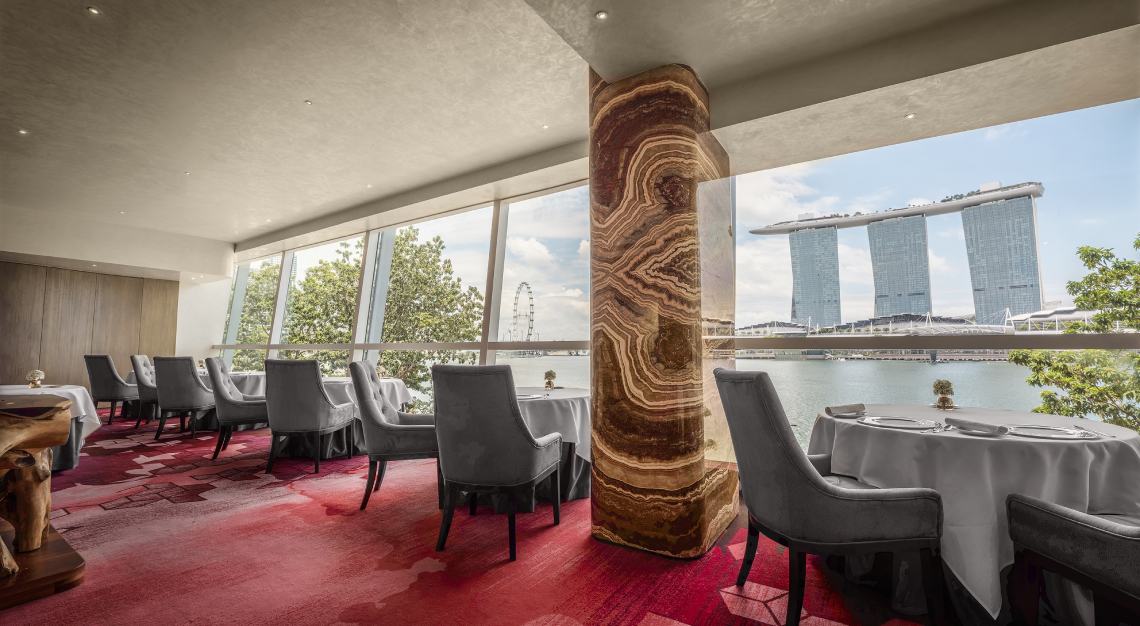 'Chef' in French does not translate to 'cook', but 'leader'. Cook is 'cuisinier'. As a chef, I admire José Andrés for his humanitarian work, though I have never tasted his food.
My favourite comfort meal is couscous. It's a North African dish and works extremely well at home. I'm a vegetarian but my family isn't. Turn it into a broth that is purely vegetarian and we can have meat to accompany it. This satisfies the whole family and it is also fairly healthy.
I'm blessed to be over 50. During my younger years, training at any Michelin-starred restaurant consisted of providing a balanced meal, which meant having a protein, fibre and starch on one plate. So one of the challenges that I faced about 10 years ago was just plating a piece of lamb or beef. That was an emerging trend in restaurants. Dishes were sleeker and more focused. It took me a while to wrap my head around this concept of plating.
To give a multi-course meal rhythm takes a lot of trial and error. It is about building from one flavour to another, and from one texture to the next. It is avoiding repetition and yet focusing on taste, taste… and taste. It is flexible and it is fluid. If a guest decides to order a specific wine, I may decide to change a sauce or the order of the course to accommodate the pairing. It is fascinating and rewarding when achieved.
I do have quite a funny story that I remember. This happened during my early years working in Belgium. My then-boss received a wild duck that was completely off and not fit for cooking. The supplier, however, insisted that it was the way it should be. My boss, being a hunter, had his own hunting rifle. Since the supplier said that the wild duck was not off, my boss cooked the dish and served it to the supplier. He then sat down in front of him with his hunting rifle and said, "OK, now finish the duck."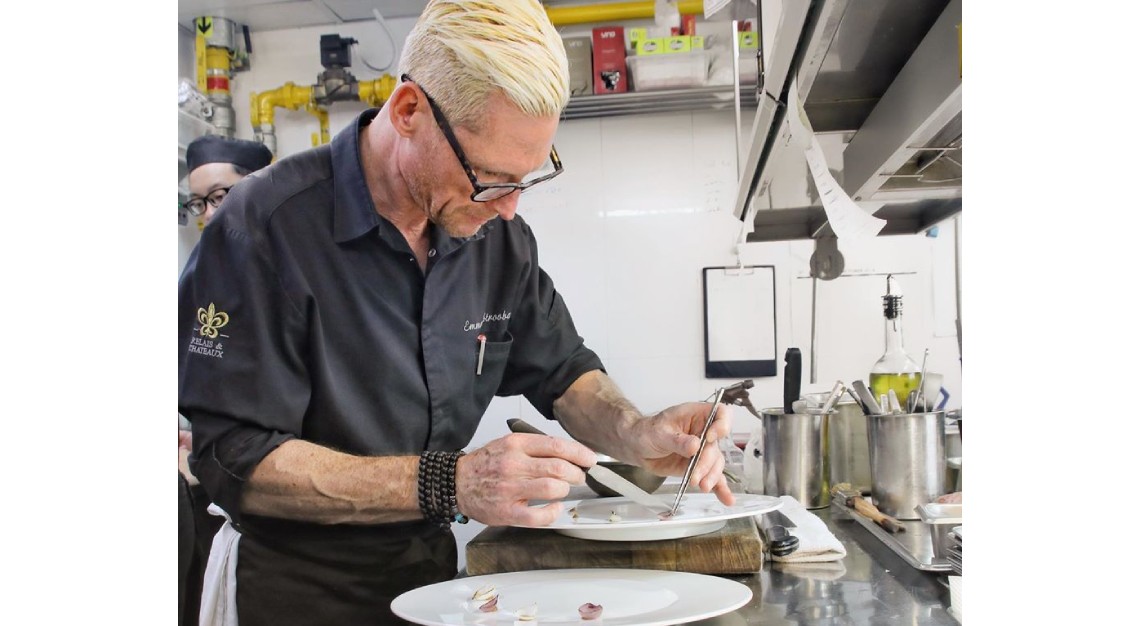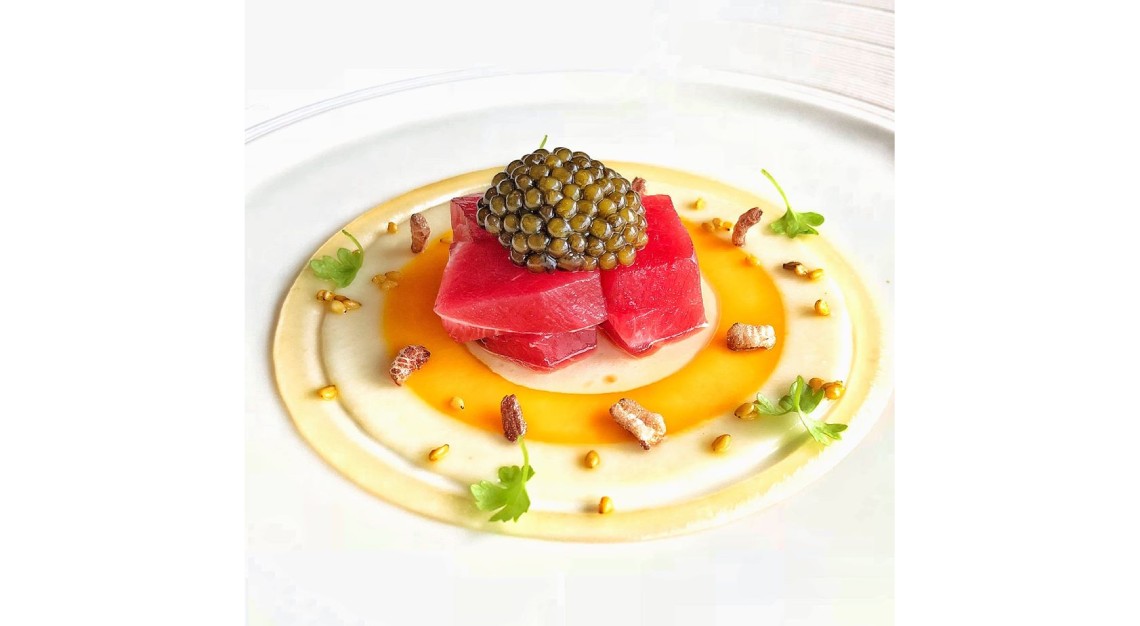 Strangely, tweezers are becoming a part of us. When I forget mine (I am very territorial about it), I feel naked.
My biggest food pet peeve is when people pile 10 different items onto one plate at a buffet. The flavours would all mix and that defeats the purpose of variety. With the mixing of items, in the end, much of the items will end up tasting the same as all flavours would end up mixing together. Also, more often than not. it amounts to wastage of food, and that's a big no-no.
I'd never cook turtle. I did cook it a couple of times [before] but really that is a moral issue for me.
I hate cooking for my wife at home! She is so fussy and there are always complaints about how it can be done better. She really is a backseat chef! Though I will have to admit, quite often, she has a point.
I'm neutral about ketchup. Kids like it and in moderation, everything is fine. The question is, what is one's definition of moderation?
If I could have a sandwich made in my name, it would be one with Amela tomato, Hass avocado, fleur de sel, extra-virgin olive oil and sourdough.
If I retire and could pick a personal chef, I would love to have Jeong Kwan. I imagine I would be teaching yoga and leading a much more peaceful pace of life. Surely she can help me with that."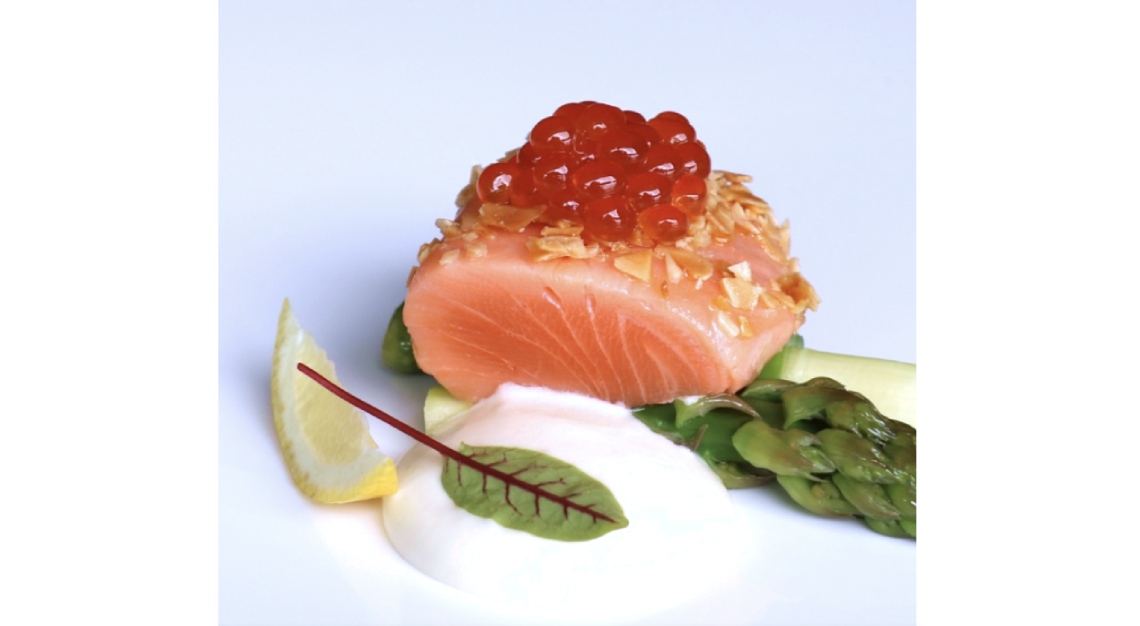 Emmanuel Stroobant's Ocean Trout Confit with Hollandaise Espuma and Asparagus
Saint Pierre
Serves four
4 x 140g ocean trout fillet, boneless and skinless
12 sticks of green asparagus, washed and peeled
40g almond flakes
60ml extra-virgin olive oil
225g unsalted butter, melted
6 egg yolks
Juice from 1/2 a lemon
Salt and pepper to taste
20ml Chardonnay vinegar
80g ikura
Ocean trout confit
Brush the fish with olive oil and season it with salt and pepper. Place the fish in a bag and vacuum-pack it (a Ziplock bag works just as well). Set a steamer to 48°C and steam it for 10 minutes.
Hollandaise espuma
Combine egg yolks with the vinegar. Whisk it in a bowl over a pot of simmering water, until it reaches 78°C.
Slowly whisk in the melted butter and lemon juice, and season with salt and pepper to taste. Then strain it into a 0.5-litre whipping siphon.
Almond
Pan-fry the almonds in remaining olive oil until golden brown.
Asparagus
Steam them at 90°C for four minutes.
To serve
Place the asparagus on a plate. Top it with the fish, espuma, almonds and garnish with some ikura.