Spare yourself a few hours when you visit the Apple Tower Theatre – the most breathtaking Apple store that's to open this 24 June 2021
One can count on Apple to continuously push the creative envelope in its technological pursuits – even in the realm of design. Just take a look at the company's newest retail location at the historic Tower Theatre in downtown Los Angeles. The Apple Tower Theatre is the company's most significant restoration project to date, and serves as a creative hub for the arts, music and entertainment.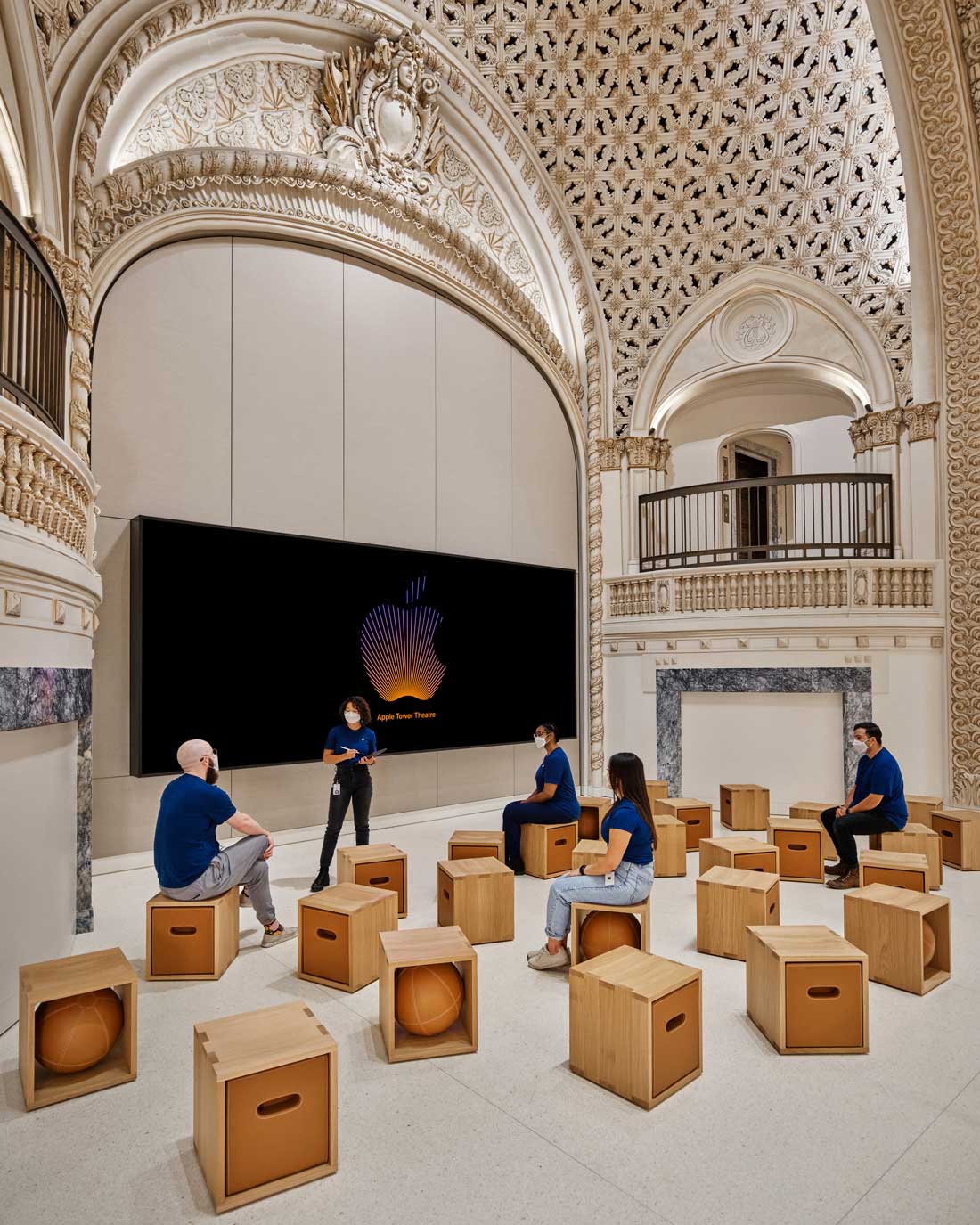 Uninhabited since 1988, the historic theatre was designed in 1927 and originally home to the first theatre in Los Angeles wired for film with sound. Today, in the name of technological innovation, the torch has been passed on to Apple – which sees the landmark as a fitting venue to showcase the company's full line of iPhone, iPad and Mac. These creations have been responsible in transforming modern-day filmmaking, photography, and music composition.
Old and new intersect beautifully in the theatre. With the same level of care one would find in previous restoration projects, Apple teamed up with restoration artists, leading preservationists, and the City of Los Angeles to breathe new life into the site. Walk through the Broadway doors and you'll find yourself in a monumental lobby inspired by Charles Garnier's Paris Opera house; the star of the show here is the grand arched stairway with bronze handrails flanked by marble Corinthian columns.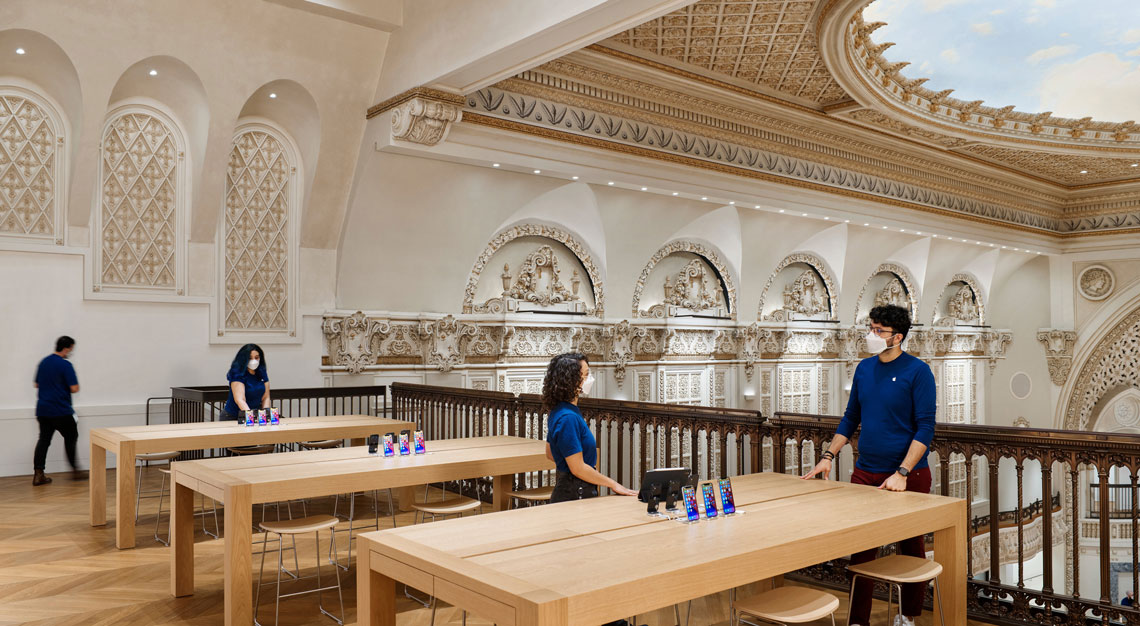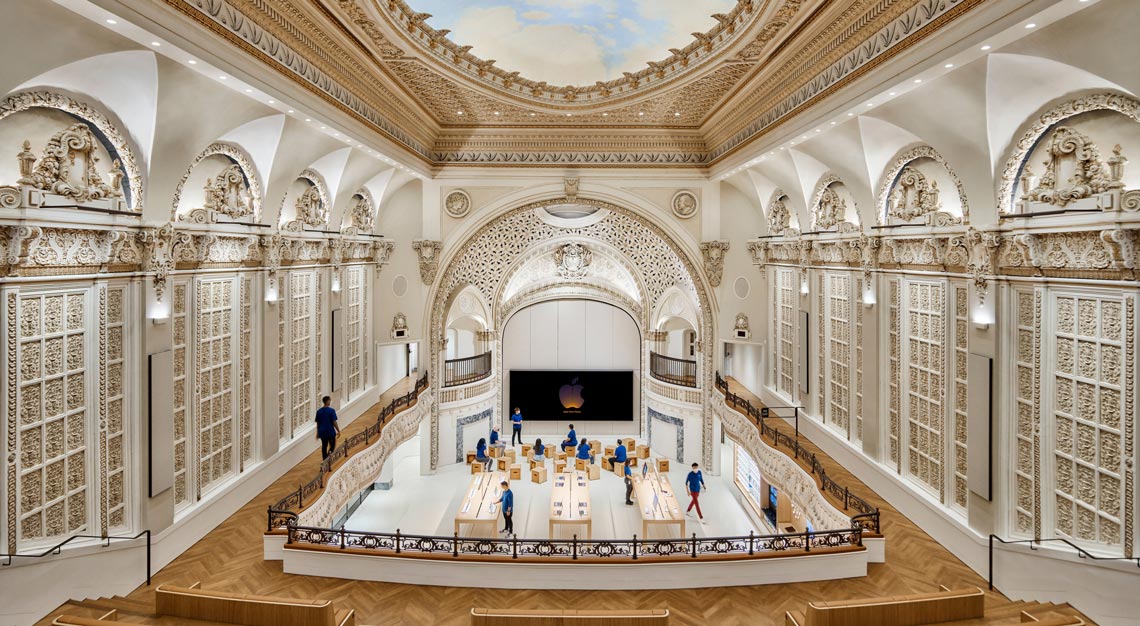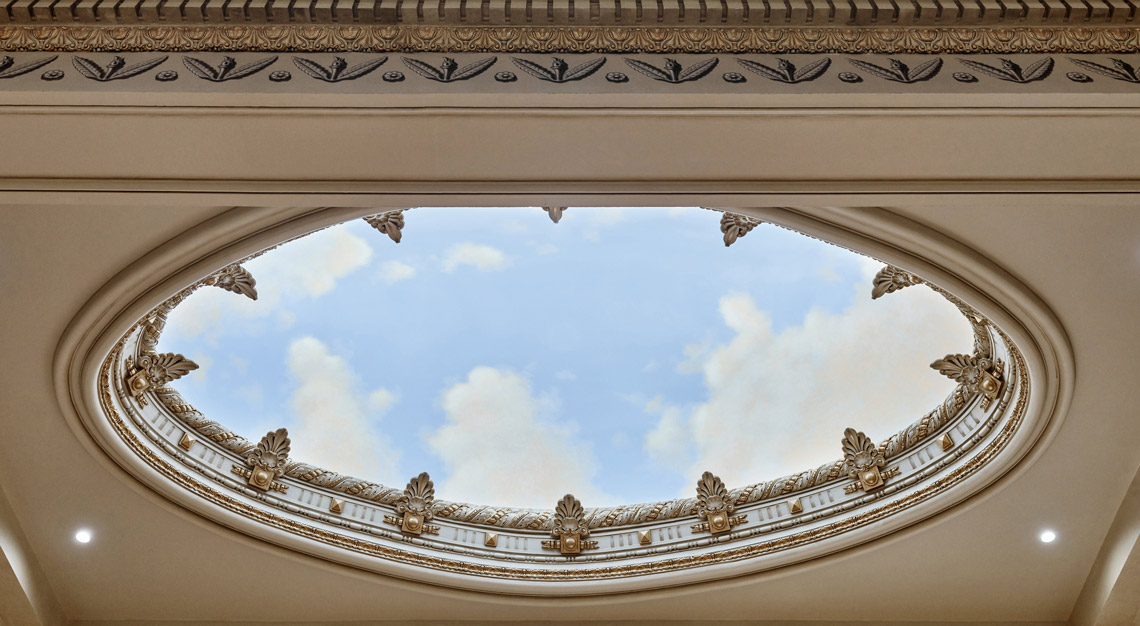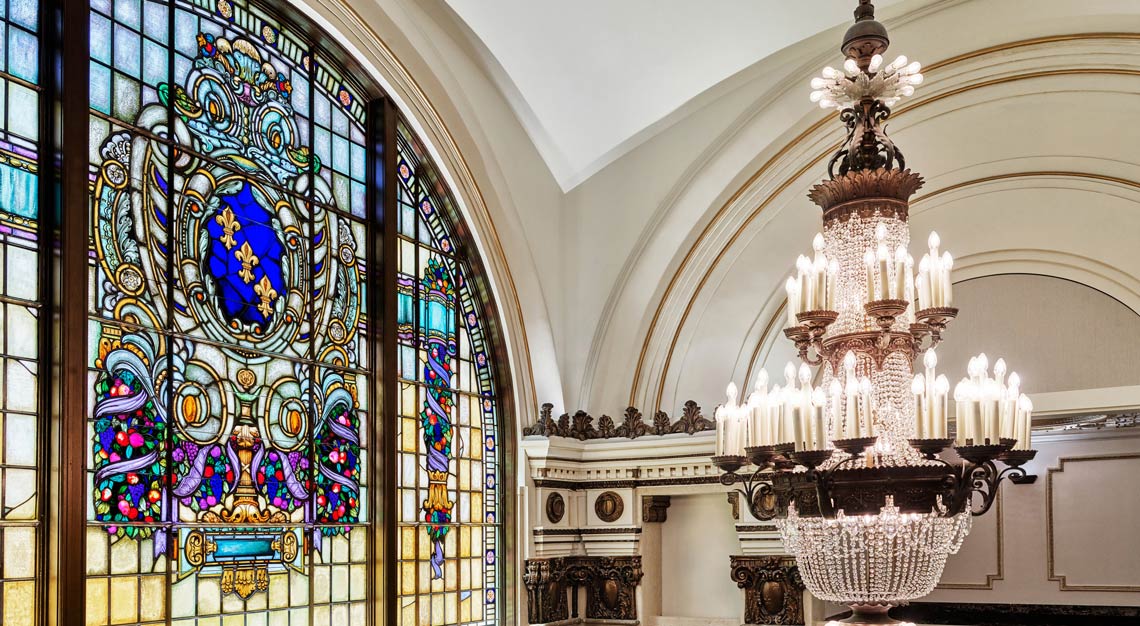 You'll find the Forum and the signature video wall at the heart of the store, resting underneath the fully restored arch and enclosed within the theatre's original balconies. The Forum will be home to Today at Apple, where both the Apple team and members of the local creative community will teach practical creative skills through free daily sessions.
Embellished arched bays and restored bronze circle the expansive auditorium, lending a grandiose effect to the products showcased, which include the all-new iMac, iPad Pro, and Apple TV 4K. In the art department, a restored stained-glass window in the theatre bears an inimitable fleur-de-lis pattern – and it's worth noting that the coiled celluloid film strip and the purple stripe in it are found only on early sound film.
Genius Bar appointments are taken up a notch here. Visitors looking for service and support from Apple team members can do so at the theatre's original seating on the upper level, which has been given a facelift to create an open, flexible space.
Today at Apple Creative Studios kicks off with the opening of the new store, a global initiative that will offer hands-on experience and mentorship to budding creatives.
Apple Tower Theatre
802 S Broadway
Los Angeles
CA 90014
Tel: +1 213 655 1200