With design in mind, Artemide ups the social-distancing game with ultra-cool light fixtures that use UV light to sanitise furniture
As we begin to emerge from the pandemic, the pressure for a coronavirus vaccine mounts. But the responsibility of curtailing the spread of the virus doesn't just lie in the hands of scientists. Designers, too, have constructed new ways of living and working in safe ways, stoking their creative fires in areas of fashion, technology and architecture. In the lighting space, Artemide is breaking new ground with Integralis, a patented technology that can be integrated into light fixtures to emit UV light. These UV rays sanitise surfaces of furniture by acting against pathogenic microorganisms in the environment and slowing down the growth of bacteria, fungi and mould.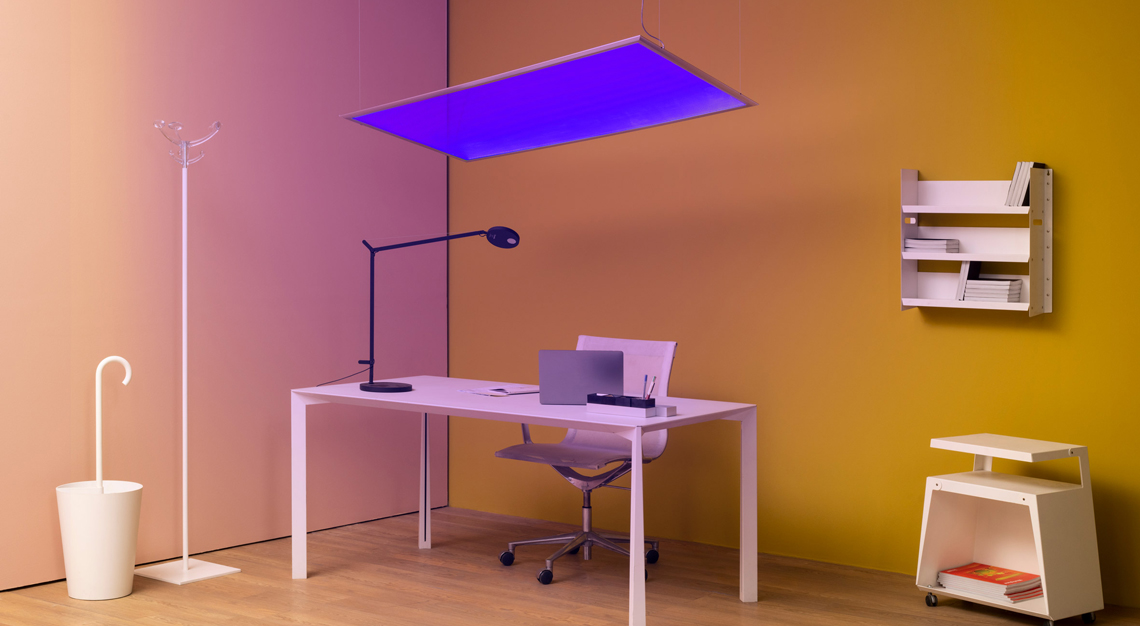 In short, Integralis functions to slow down the spread of bacteria and viruses in indoor spaces. The technology can be controlled via the Artemide App, allowing lights in rooms that are used infrequently such as bathrooms and the kitchen to continuously emit bacteria-suppressing light. The platform, however, can only be fitted in new lights and not pre-existing ones, as it would mean having to rewire the entire system of a pre-owned light. And while Integralis mainly acts on surfaces, it also disinfects the air, although this requires a specific air-filtering technology to guarantee its optimal efficiency.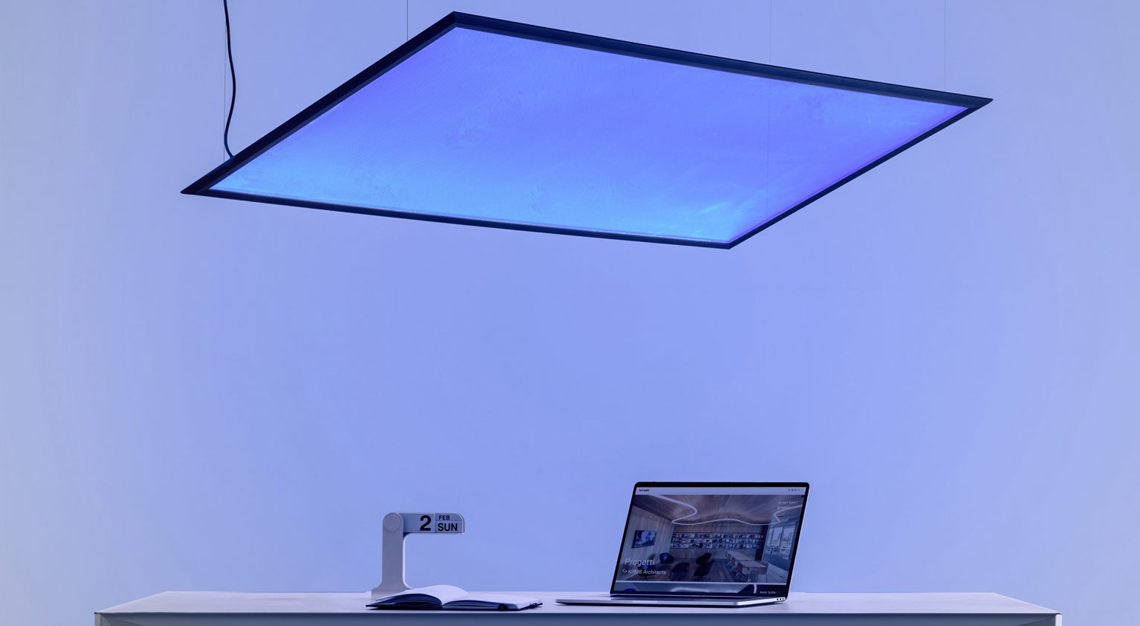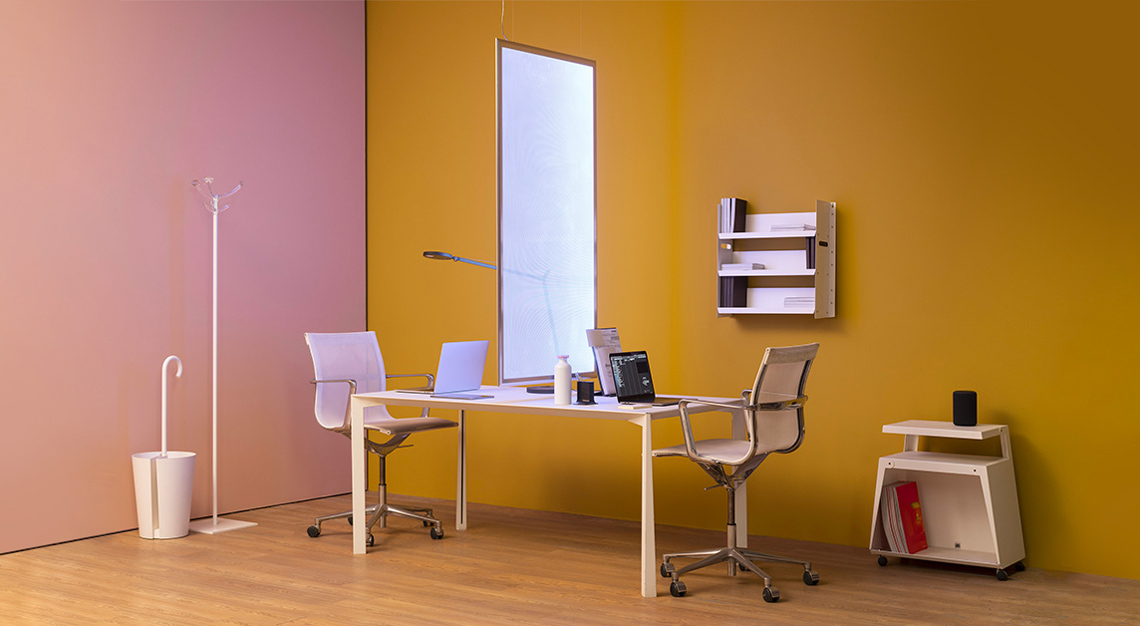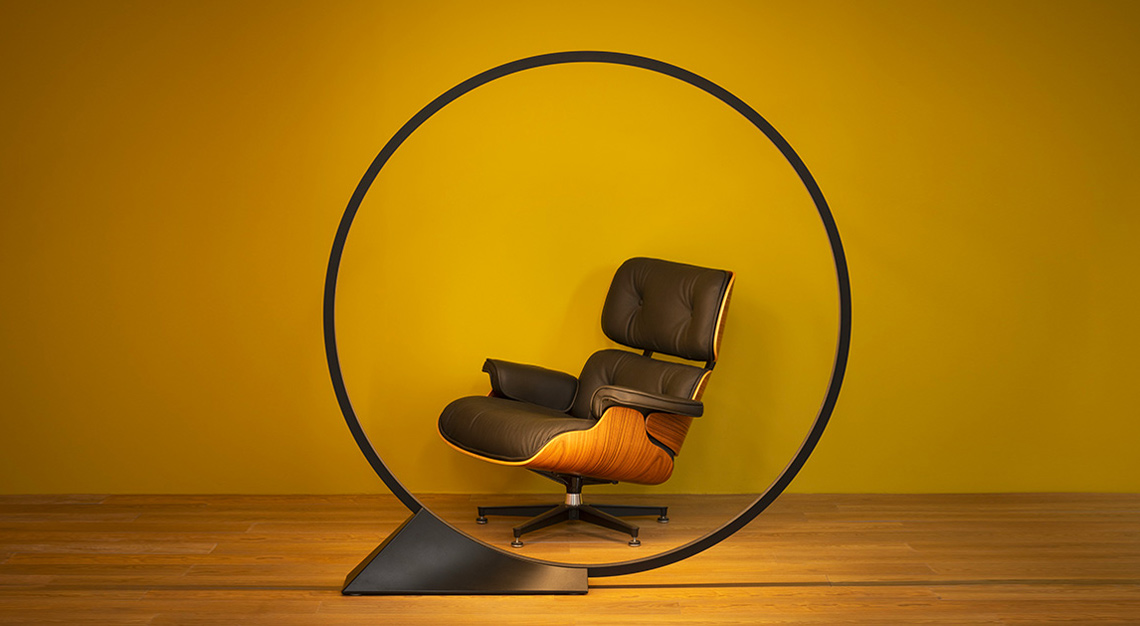 Artemide's technology-driven sanitising concept was built on the very fact that light has the ability to suppress bacteria growth. After all, short-wavelength UV light (UV-C) has long been used to sanitise aeroplanes and buses through a process called ultraviolet germicidal irradiation. UV-C has shown to help kill viruses that cause respiratory syndromes SARS and MERS by disrupting their RNA, stopping them from replicating.
But a more effective solution is on hand for companies that are looking to sanitise large, open offices where physical interactions are imminent. Integralis can be paired with Artemide's Discovery Space, a semi-transparent panel that can be installed vertically or horizontally to separate two workspaces – serving as a safe-distancing solution without truly compromising the aesthetic of any space.