Here's your chance to have a taste of art – both local and international – in almost every corner of the city
Art fairs and exhibitions have increasingly gained traction among art buffs in Singapore, but nothing marks the presence of art on a city's social and cultural scene quite like its own dedicated week. Now in its seventh year running, Singapore Art Week (SAW) returns in full swing from 19 to 27 January with more than 100 events taking place across the island. Themed Art Takes Over, the nine-day spectacle will take over the Civic District and Marina Bay, Bras Basah and Bugis, Jalan Besar and Little India, Gillman Barracks and a selection of neighbourhoods. Here's a rundown of the best exhibitions to visit during SAW 2019.  
Civic District and Marina Bay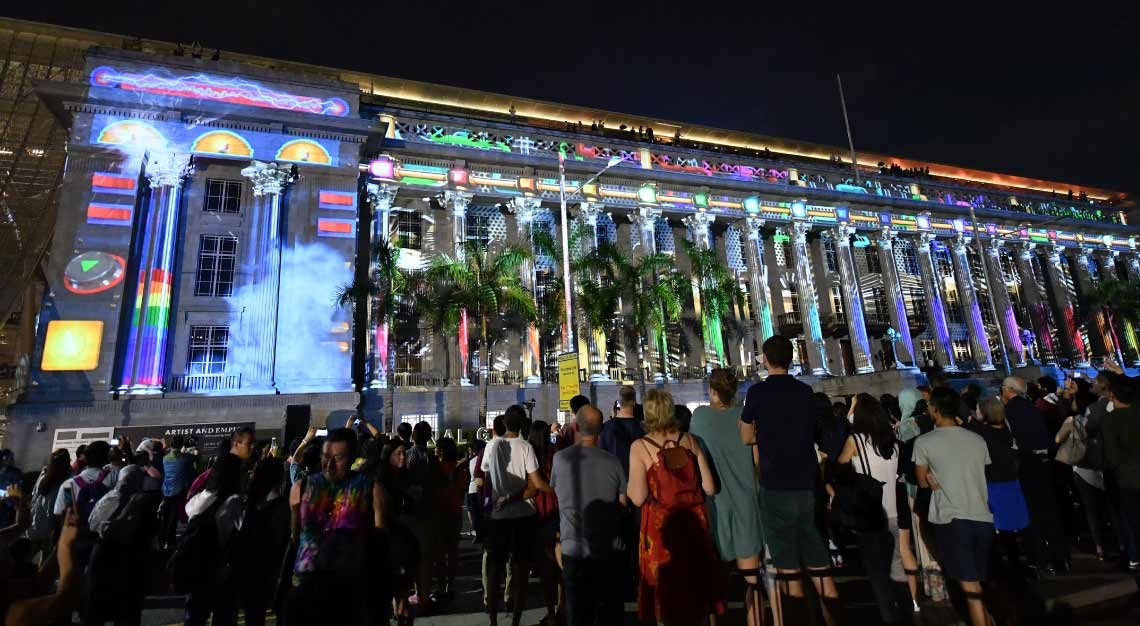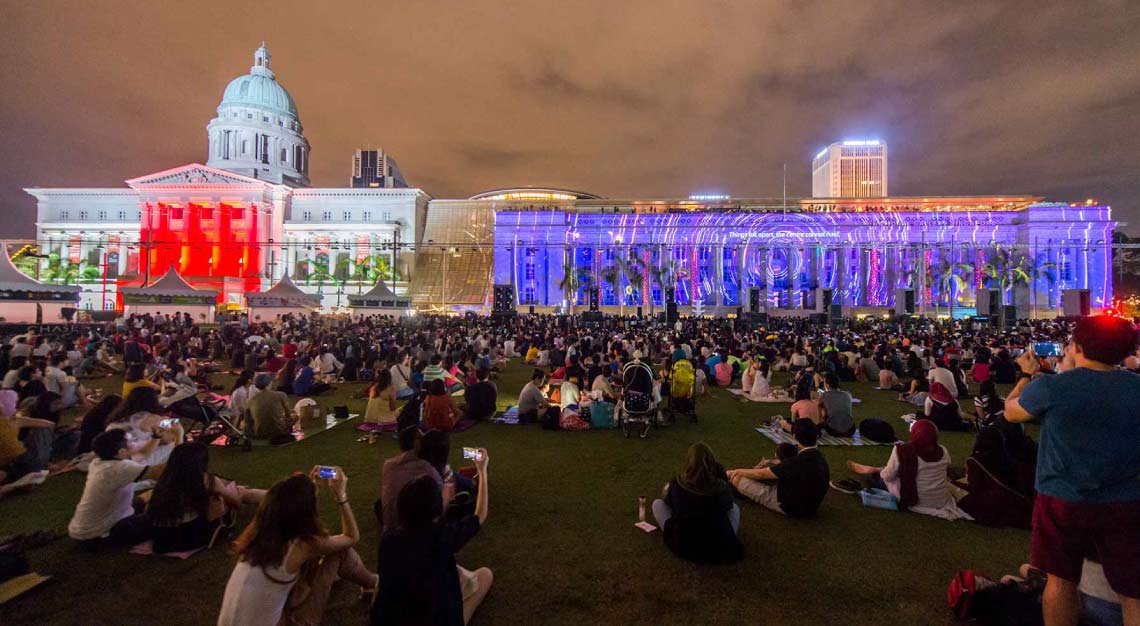 Light to Night Festival 2019
This year, the Light to Night Festival comprises two editions – the first is for Singapore Art Week from 18 to 27 January while the second marks the Singapore Bicentennial from 28 January to 24 February. Homegrown talents Brandon Tay and Safuan Johari will bathe the facades of the National Gallery, The Arts House, Victoria Theatre, Victoria Concert Hall and the Asian Civilisations Museum with their digital works. At the nearby Esplanade Park, you'll find Kaylene Tan's and Ben Slater's audio installation, which will combine music, poetry, narrative and landscape design to tell the tale of the venue's compelling history.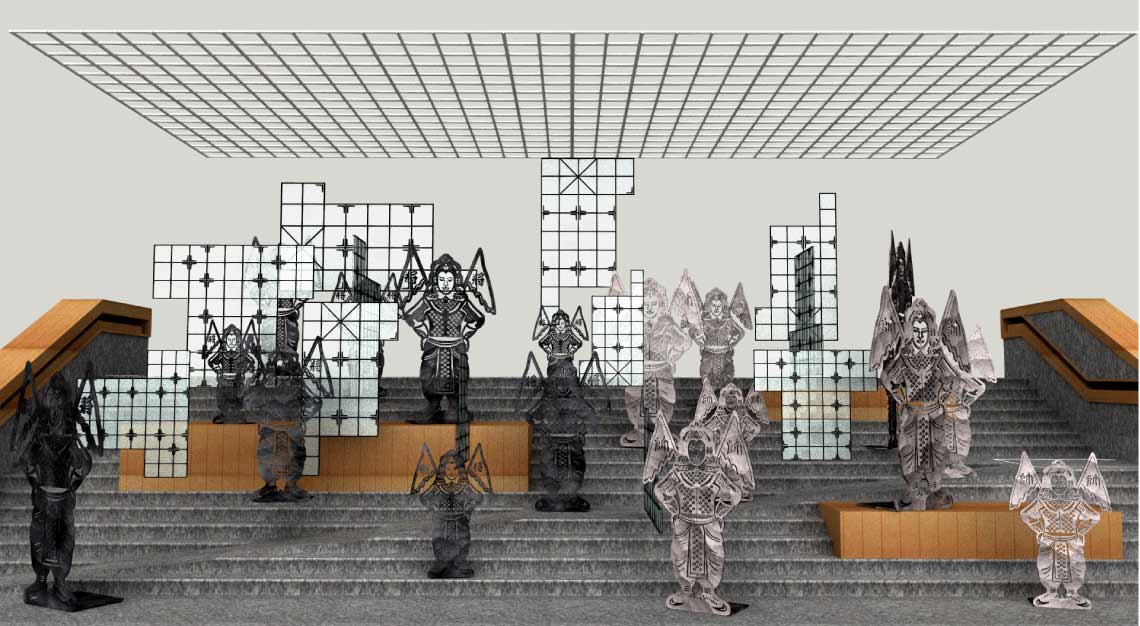 Bridging Realms, Esplanade – Theatres On The Bay
You'll enjoy four exhibitions around Esplanade featuring newly commissioned paintings, videos and sculptural installations by Ari Bayuaji (Canada/Indonesia), Mark Chan and Brian Gothing Tan (Singapore), Justin Lee (Singapore) and MessyMsxi (Singapore). These exhibitions, which run from 18 January to 7 April, aim to challenge the status quo and offer alternative perceptions of cultural diversity and social responsibility in a world that's constantly evolving.
Bridging Realms
Esplanade – Theatres On The Bay
1 Esplanade Drive
Singapore 038981
Tel: +65 6828 8377 
Bras Basah and Bugis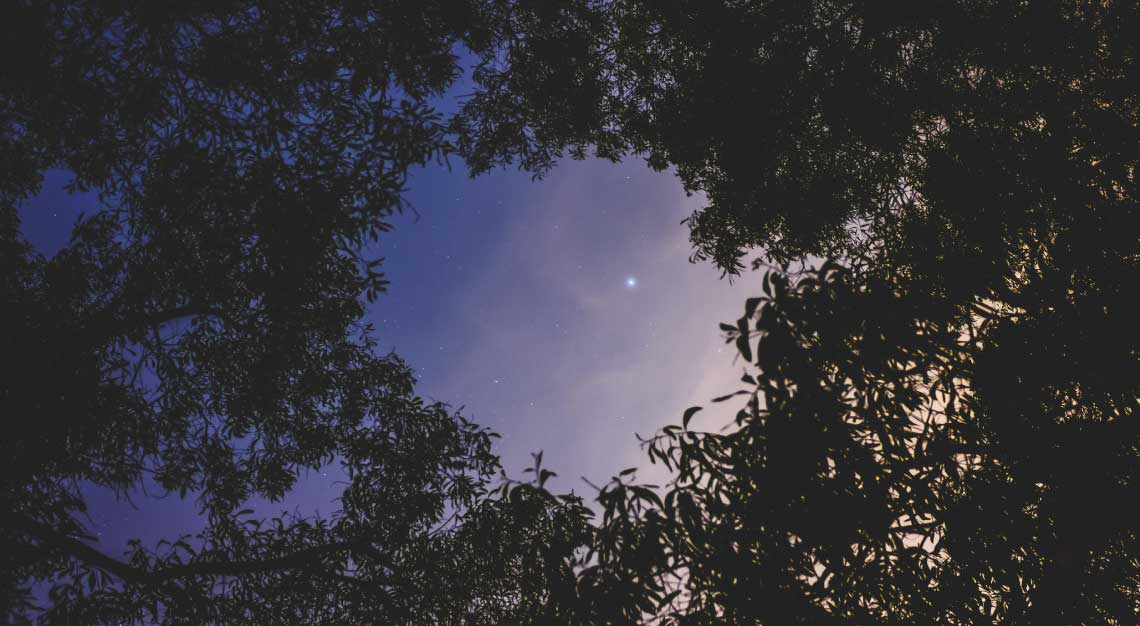 Of Other Places, The Substation
Curated by Dr. Wang Ruobing, Of Other Places is an interdisciplinary exhibition that addresses the vital relationship between people and places in Singapore. The exhibition will feature works by local artists Fauzy Ismail, Jeremy Lee and See Kian Wee as well as Singapore-based Thai artist and photographer Juria Toramae. Of Other Places runs from 19 January to 3 February.
Of Other Places
The Substation
45 Armenian Street
Singapore 179936
Tel: +65 6337 7535

Home(work), National Design Centre
The community-centric interactive installation explores local issues of domesticity and labour through the mediums of mark-making, sculpture and drawing. The installation is built in the form of an HDB flat, and each room will feature everyday domestic objects that have been turned into art. Participants can physically engage with these objects, allowing them to gain a deeper awareness of the nature of labour that is practiced in our own homes. The installation is open for viewing from 19 to 27 January.
Home(work)
National Design Centre
111 Middle Road
Singapore 188969
Tel: +65 6333 3737
Jalan Besar and Little India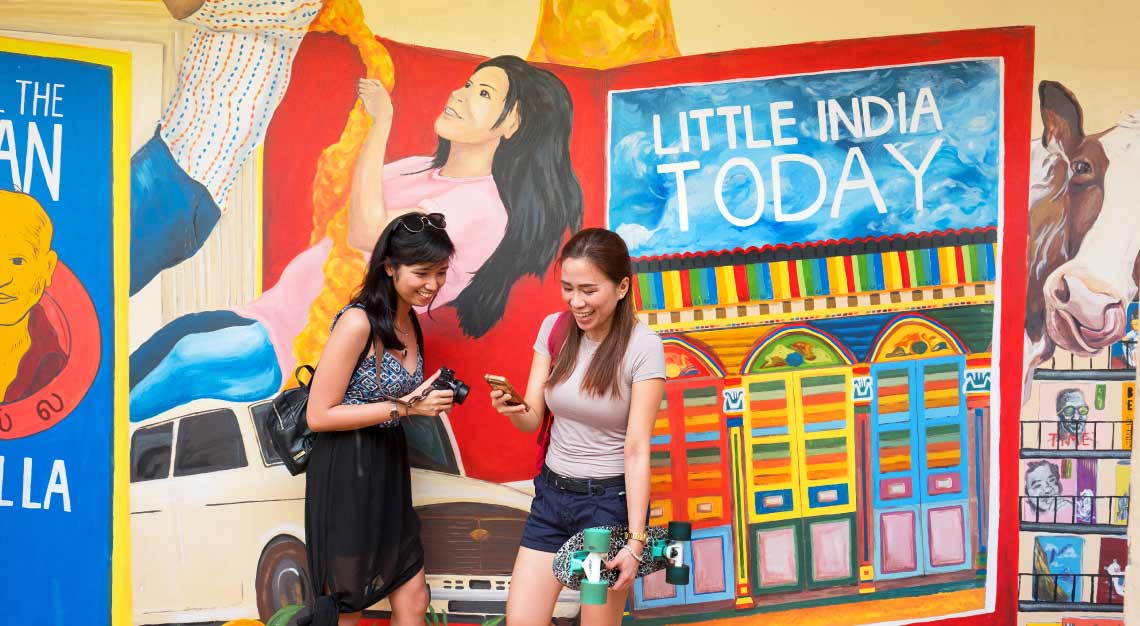 Artwalk Little India
Set in Little India, Artwalk Little India returns for its fifth edition this year between 18 January and 2 February. The annual multidisciplinary public arts project – themed Image and Sound of Fragrance – is presented by the Singapore Tourism Board and Lasalle College of the Arts with the support of the Little India Shopkeepers and Heritage Association. Here's your golden chance to immerse in the rich heritage of Little India like never before through wall murals, exhibitions and performances such as live storytelling by Kamini Ramachandran.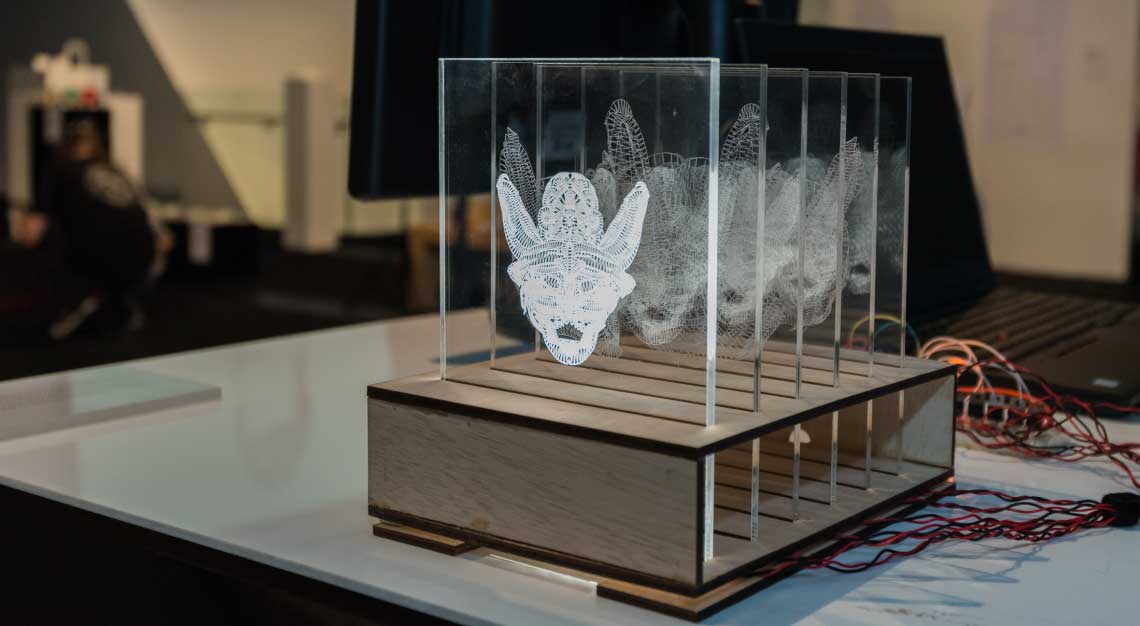 The Meshmind Foundations and Lasalle College of the Arts presents: Art x Tech For Good
In this student-led immersive art exhibition that focuses on the sustainable development of people and our planet, participants are encouraged to join workshops and talks, and will also be treated to performances that showcase a creative medley of VR painting, 360 films, 3D printing and Internet of Things (IoT). The exhibition, which is open to the public from 19 to 27 January, is supported by The Meshmind Foundation, a not-for-profit arts organisation that is focused on enabling sustainable development through creative technology.
The Meshmind Foundations and Lasalle College of the Arts presents: Art x Tech For Good
Roger&Sons
115 King George's Avenue
Singapore 208561
Gillman Barracks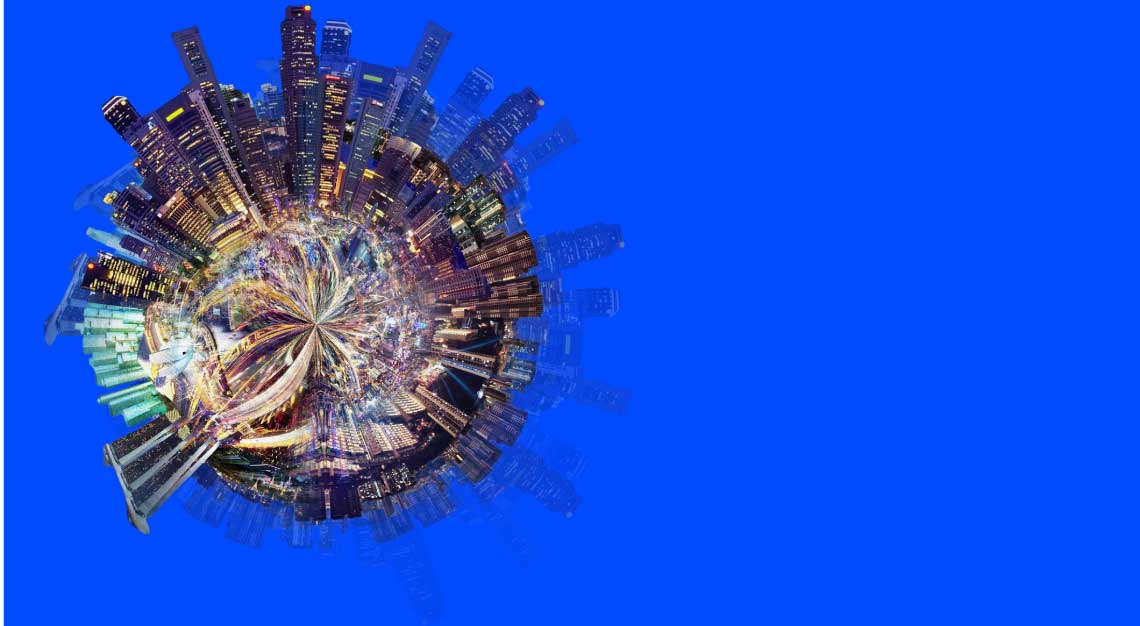 S.E.A Focus by STPI
S.E.A Focus is a newly launched curated boutique art fair that aims to foster deeper appreciation and increase demand for Southeast Asian modern art. The inaugural fair takes place from 24 to 27 January, and will feature presentations by 25 leading local and international galleries within a special pop-up structure. From performances and talks to engaging art tours, you'll find everything you need to know about Southeast Asia's thriving art scene here.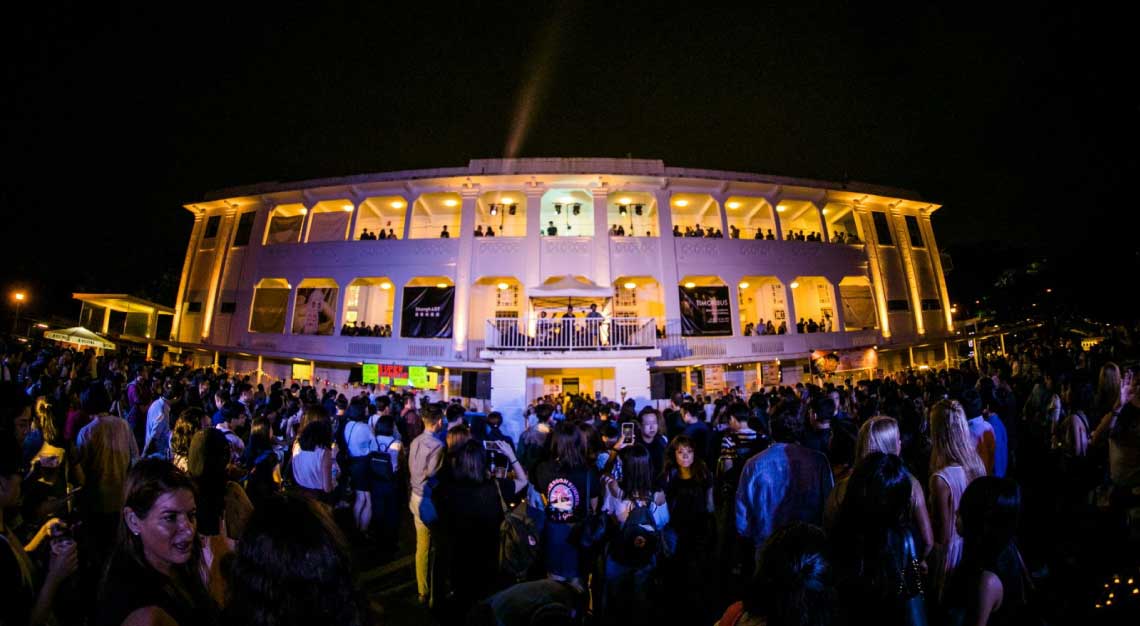 Art After Dark
The signature one-night-only event returns on 25 January with a slew of stimulating visual artwork and electrifying live music. This time round, the spotlight will shine on new exhibitions and programmes curated by resident galleries and the NTU Centre for Contemporary Art Singapore held at various locations within Gillman Barracks.
Neighbourhoods in Singapore
Of Gardens and Dreams, Taman Jurong Community Arts and Culture Club
The first residential art gallery of its kind in Singapore, Of Gardens and Dreams is a guided trail of a public art showcase located at Taman Jurong Community Arts and Culture Club. Curated by Shophouse and Co., the trail takes place on 19 January, and promises to immerse participants in the rich flora and fauna of Taman Jurong, simultaneously acquainting them with four newly commissioned visual artworks and two street art pieces from the Noise Urban Arts In The Hood programme by Noise Singapore.
Of Gardens and Dreams
Taman Jurong Community Club
1 Yung Sheng Road
Singapore 618495
Tel: +65 62913686
Placing Homes: Woodlands
This public art project is curated by Dr. Wang Ruobing and explores ideas of homes and movements within Woodlands. Five different artworks will be installed at various locations in the neighbourhood from now until 27 January, encouraging residents to view their surroundings through a different lens and, at the same time, ask questions about the society we live in.