The Montblanc Sound Signature feature in the MTB 03 allows users to customise the listening experience based on acoustic preferences
During my art studies at the University of California, Santa Barbara, our instructor, the acclaimed artist and master draftsman Howard Warshaw, used Montblanc's largest fountain pen as his preferred tool for drawing. His inky sketches were magnificent, and to us students, the giant black pen assumed the aura of a shaman's staff from which flowed the secrets of artistic genius.
Naturally, a Montblanc became essential for those of us sufficiently committed—and funded—to acquire one of the costly instruments. The manufacturer's white-capped mountain-top logo has etched itself into my synapses ever since I encountered Warshaw's Montblanc Meisterstuck pen. That was the early 1970s, many decades before Montblanc became a universally recognized brand whose product portfolio has since expanded to include everything from wristwatches to select audio components. Now, on the heels of its first headphones, introduced in 2020, Montblanc launches the brand's first in-ear headphones.
The US$395 MTB 03 offer an in-ear experience informed by acoustic science and artistic tradition. The sleek design is rendered in deep-black lightweight resin recalling the Meisterstuck pen, and engineered for the finest sound. Each tiny device is, of course, crowned by the inimitable white Montblanc emblem. Renowned sound engineer Alex Grell, the man instrumental in the success of Sennheiser's in-ear headphones, was enlisted to fine-tune the MTB 03 in the spirit of Montblanc's ethos of quality.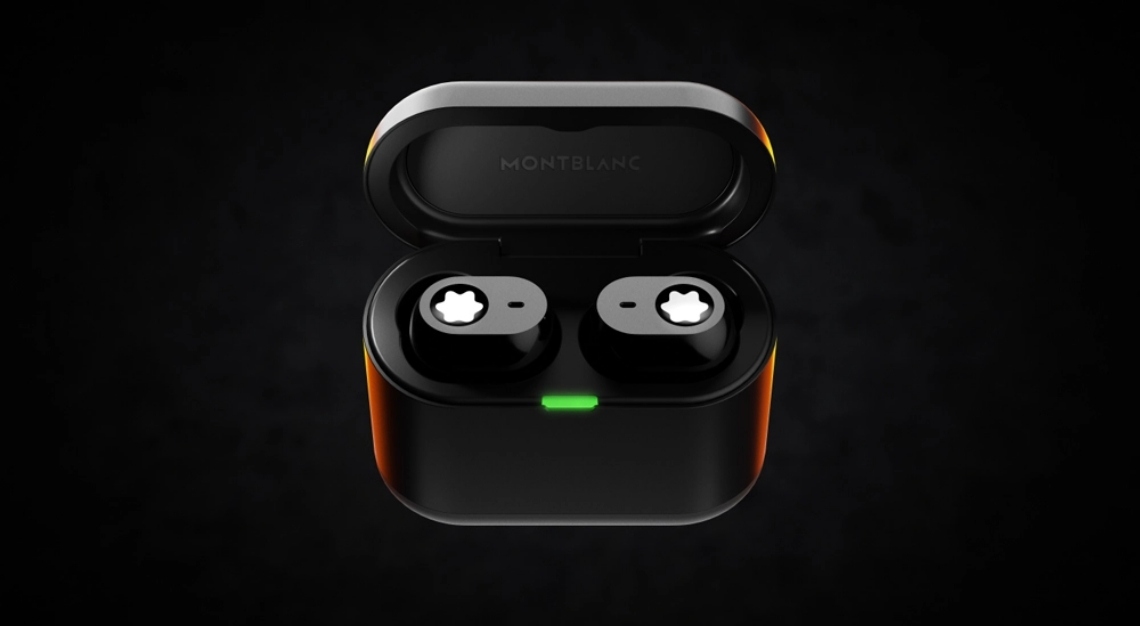 Developed in partnership with QualComm, the MTB 03's Montblanc Sound Signature allows users to customise the listening experience based on acoustic preferences. "Just as everyone's handwriting is different, so is everyone's hearing, requiring the level of customisation that Montblanc Sound Signature can offer," says Dr. Felix Obschonka, Montblanc's director of New Technologies. Of course, the quality of sound is dependent on the transducer within each black capsule: a 7 mm Beryllium drive unit with a rated frequency response of 20 Hz to 20 kHz.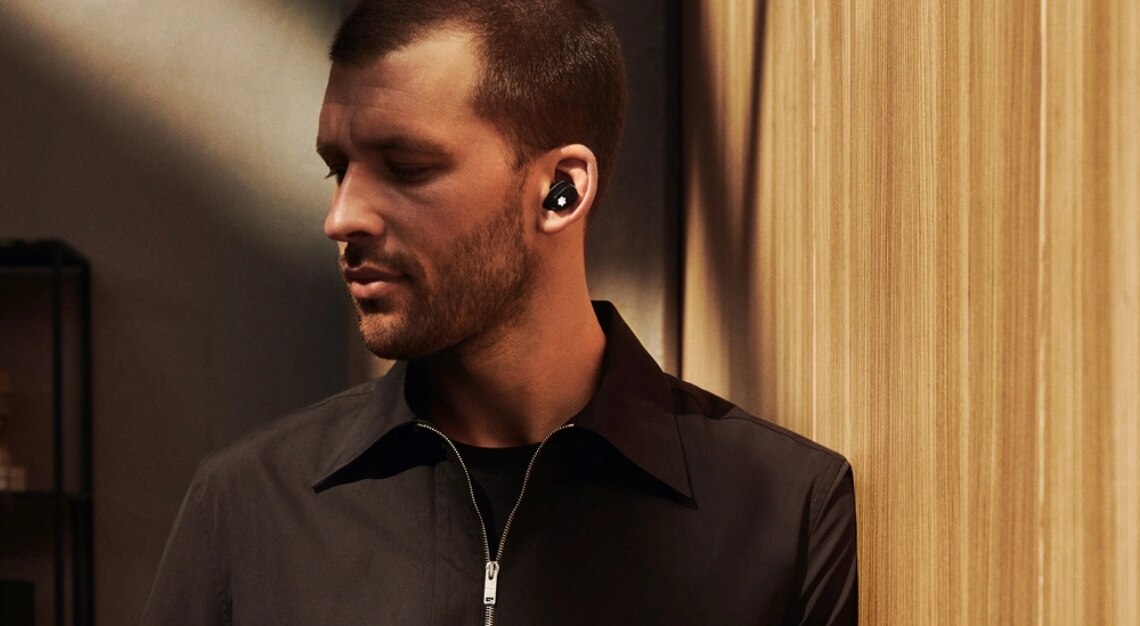 These water-resistant, wireless in-ear headphones feature active noise cancellation and touch functions that control sound activations to play, pause, and answer calls. And they are scarcely visible when in use. In addition, the Montblanc Sound app works with all iOS and Android devices, offering connectivity through Bluetooth 5.2. The MTB 03s live inside an elegant wireless-charging case—made from black-coated aluminium—that offers an additional 12 hours of battery, and the entire package fits discreetly in a pocket.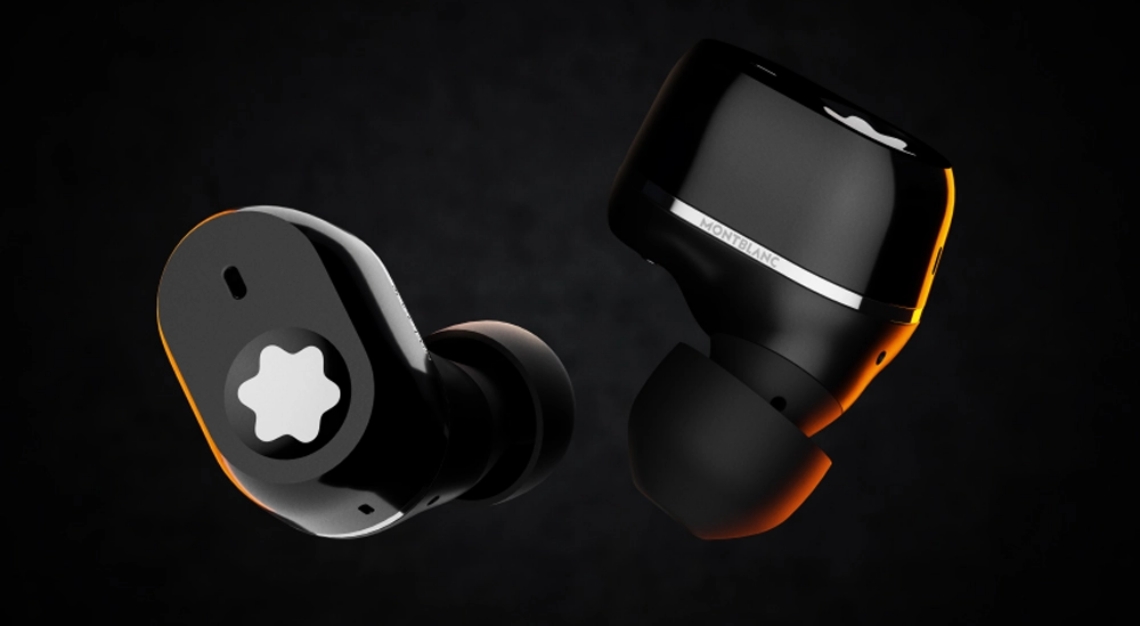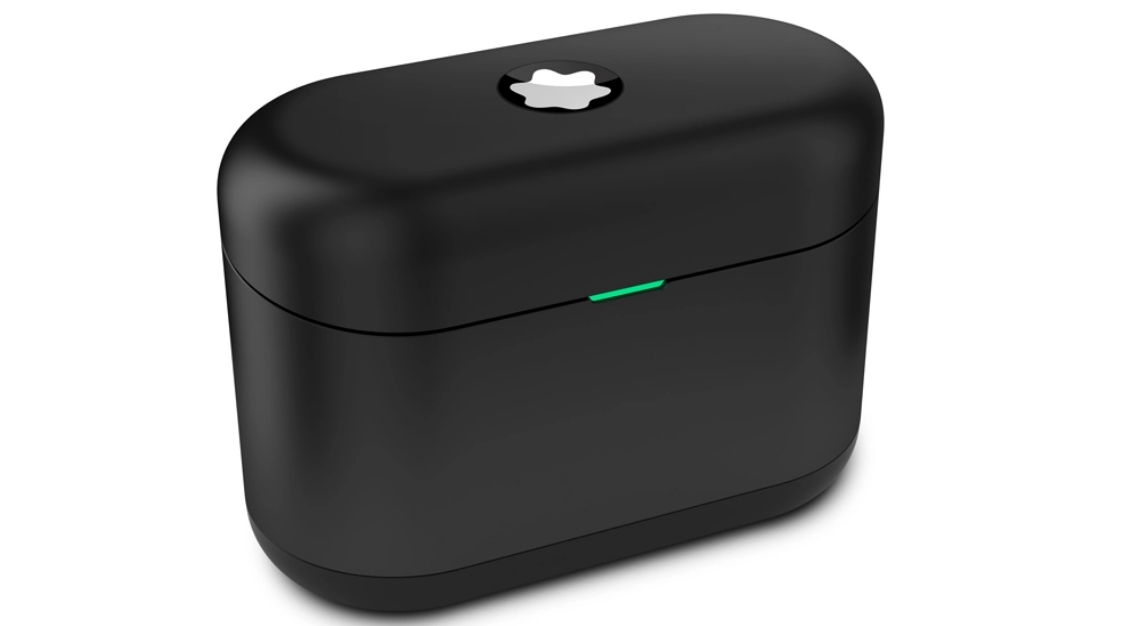 This article was first published on Robb Report USA