It's only the second audio device from Montblanc, but the very first in-ear headphones the brand has launched
We've known Montblanc for delivering exceptional quality beyond writing instruments and timeless leather goods that make for wise gift choices. So it's no surprise that it has built upon the bespoke sound experience of its over-ear headphones MTB 01 to introduce a niftier in-ear pair.
The wireless earbuds has its aesthetics honed in likeness of the classic Montblanc Meisterstück, with obsidian lightweight resin crowned with the distinct white Montblanc emblem and a precise chrome ring engraving. The sleek detailing extends to its deep black-coated aluminium case which avails wireless charging.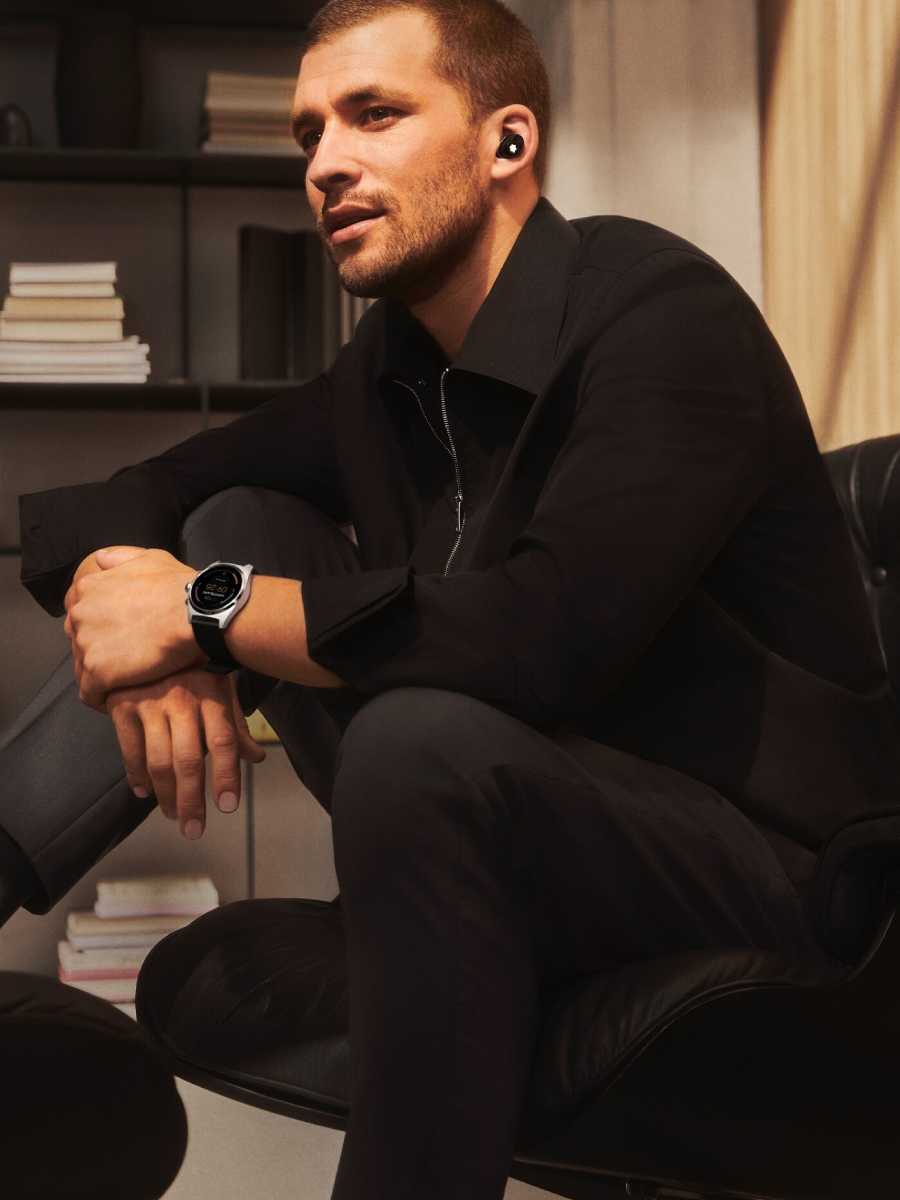 Crafted for luxury travellers, the high quality sound solution is designed with optimal ergonomic fit a water-resistant body. The Active Noise Cancellation comes with a live mode, and touch control functionality for easy activations—your play, pause and call controls. To refine audio performance, Montblanc invited renowned sound engineer Axel Grell to elevate premium hardware components to a level worthy to bear the wordmark.
"Headphones have become such an essential part of our daily endeavours and digital routines, we wanted to create a high-performance solution that used premium materials to ensure a subtle yet elegant statement of quality, with a design that was uniquely Montblanc. Just as everyone's handwriting is different, so is everyone's hearing, requiring the level of customisation that Montblanc Sound Signature can offer for an optimal experience," says Dr Felix Obschonka, director of new technologies.