The handmade furniture collection, carrying items that double as objet d'art, is Mary Justice's love letter to the Island of the Gods
There is a saying that goes, "Don't talk about heaven if you've never been to Bali". Many who step foot onto the Island of the Gods leave truly enchanted by its charm – one of them being Bali-based American designer Mary Justice. Melding her expertise in fine arts with her love of Bali, Justice has curated a limited-edition collection of decorative furniture, comprising items such as tilt-top tables, butler and nesting trays, folding tables and a lazy Susan.
Each piece of furniture comes with its own beautiful backstory, heavily drawing inspiration from Justice's travels throughout the Indonesian archipelago and her encounters with indigenous animals, plants and marine life. Painstakingly hand-painted using self-made watercolours, each furniture takes up to four weeks to complete in Indonesia, going through the nimble hands of local master artisans and craftsmen.
Five different themes make up the collection: Panthera – tilt-top trays illustrated with jungle scenes featuring the endangered clouded leopard; Certainly Simian – butler tables and nesting trays portraying white-handed lar gibbons tossing fruits to each other; Flights of Fancy – a table top lazy Susan, which, when spun, illustrates the blue bird-of-paradise performing a mating dance; Flora – folding tables and nesting trays that depict the famed nutmeg and butterflies of Indonesia's Spice Islands and lastly; Deep Ocean – tilt-top trays with illustrations of lionfish and sea snakes.
Designed with practicality in mind, the entire collection is water-resistant, and only 15 models of each themed series will be produced.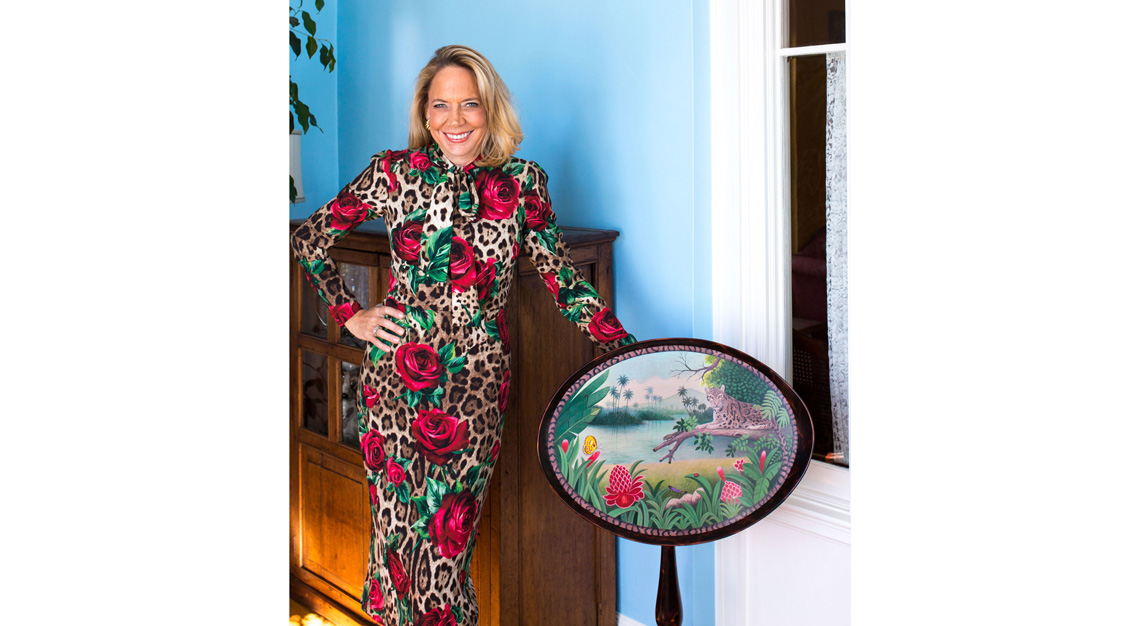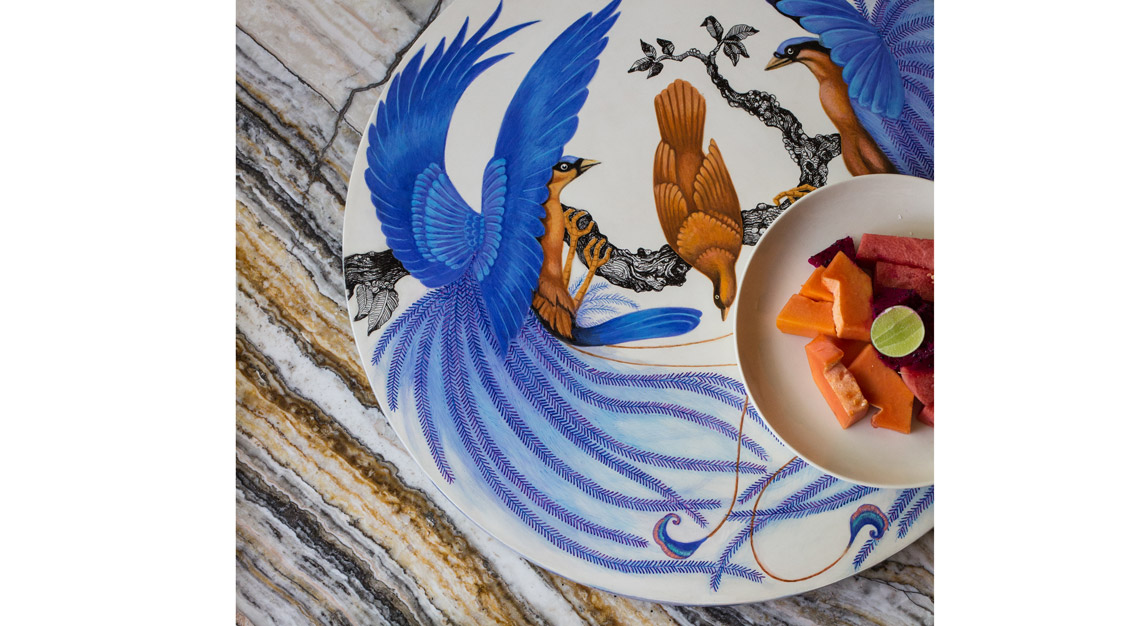 The illustrations on each piece of furniture are meticulously painted onto gessoed wood, an age-old Renaissance technique from the 16th century. It isn't simply a case of 'painting on canvas'. Just to give one a clear idea of how much effort goes into the making of each furniture, it takes between nine to 12 strokes of paint on wood to create the equivalent of one paint stroke on canvas.
"I want my pieces to have a story that sparks conversation, not only for the fun and whimsy behind the illustrations," says Justice. "But to appreciate the function, form and quality craftsmanship it takes to handmake this decorative form of high-end furniture."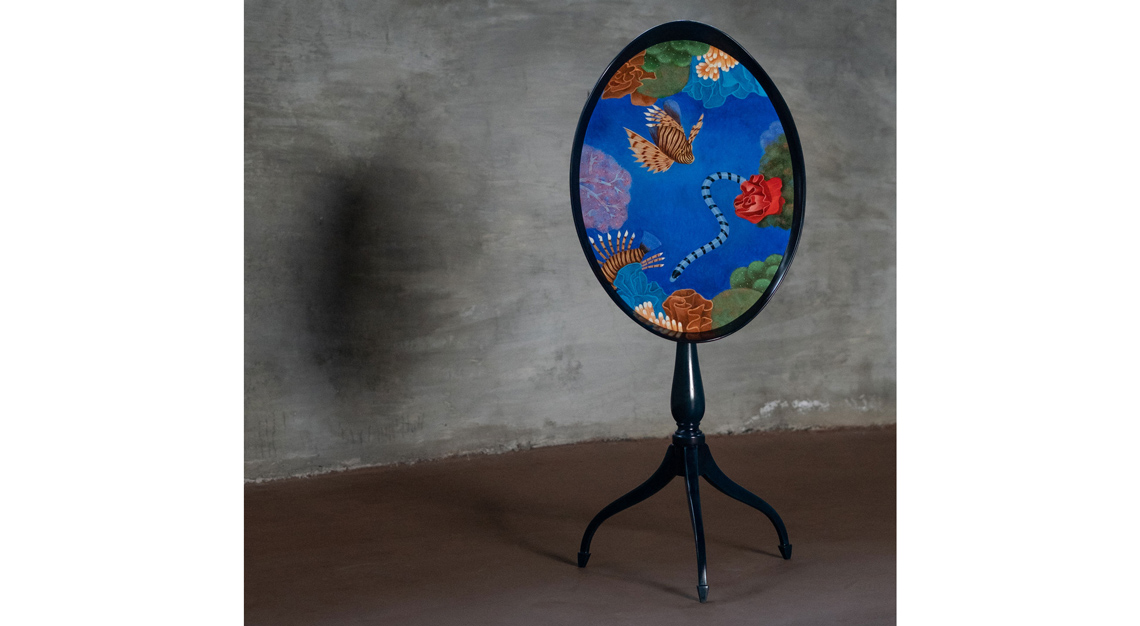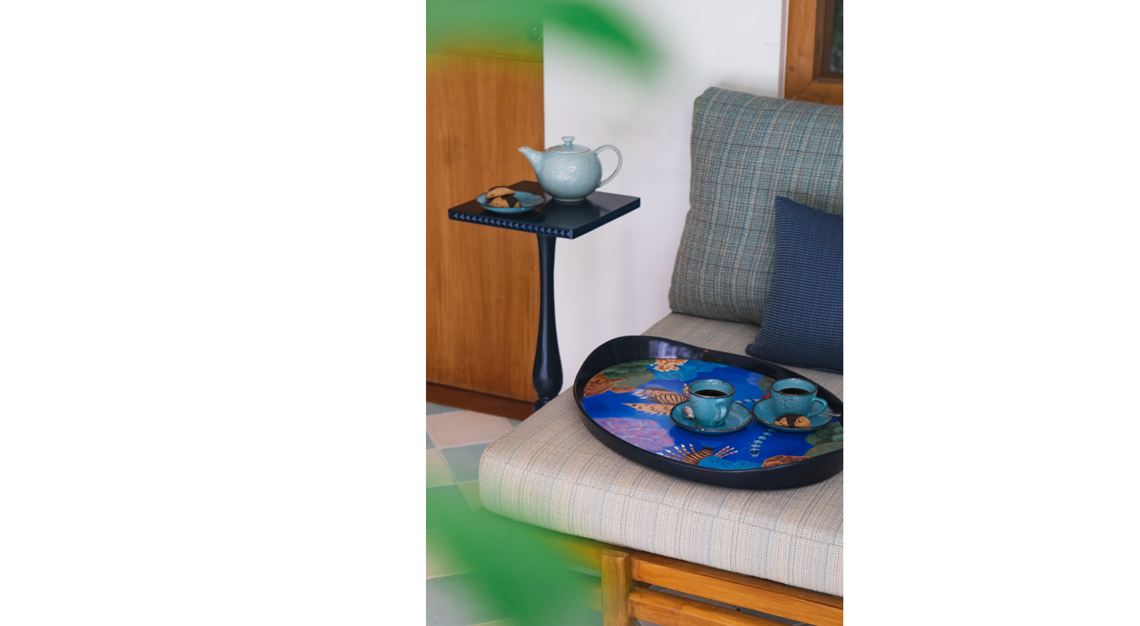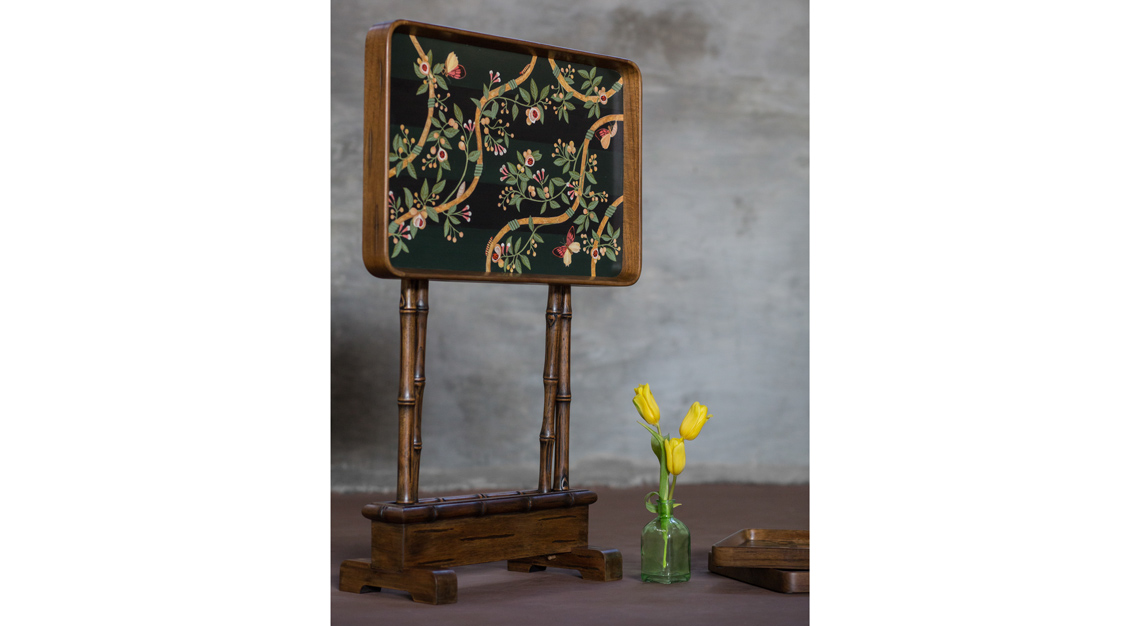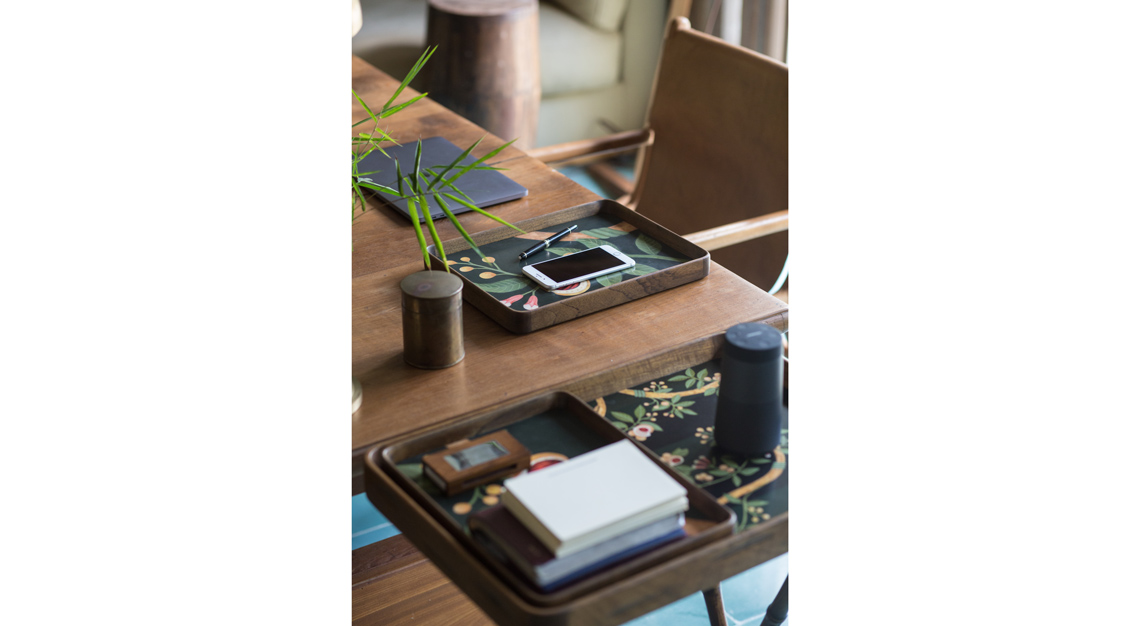 Much thought has been put into the collection, from design to packaging. Each item is delivered in eco-friendly, handmade padded wooden boxes that double as storage chests, along with a 'Show and Tell' card that shares details and scientific facts about the illustrations.
Mary Justice Designs donates a percentage of her proceeds to the Wildlife Conservation Society, whose mission is to protect Indonesia's endangered wildlife. The debut collection of Mary Justice Designs is now available at Aman Resorts Amanjiwo Borobudur and Amandari Ubud, and of course, on the designer's website.