Because you deserve to sit in a comfortable chair that knows your contours better than you know yourself
Home is truly where the heart who has forked out a fortune is. It's your most cherished investment; a place where you start anew each morning and an abode you retreat to after the spoils of the day. What sets a stylish pad apart from others isn't in the acquisition of the biggest names per se, but a respect for craftsmanship, coupled with some serious style. To kit out your home with modern masterpieces, look towards these purveyors of furnishing who marry both style and substance.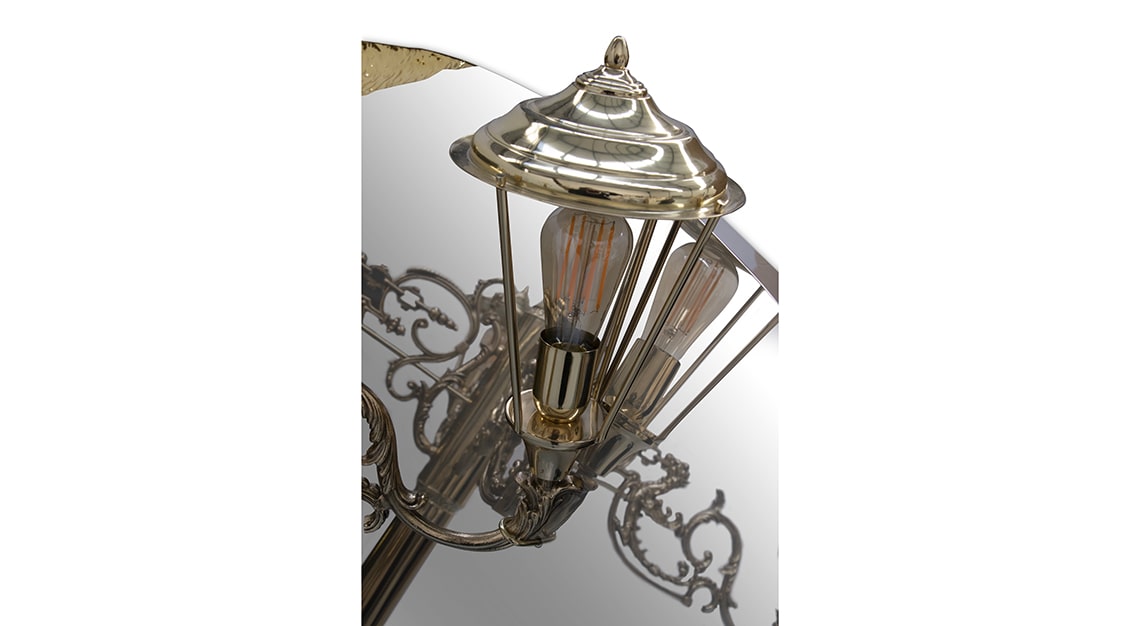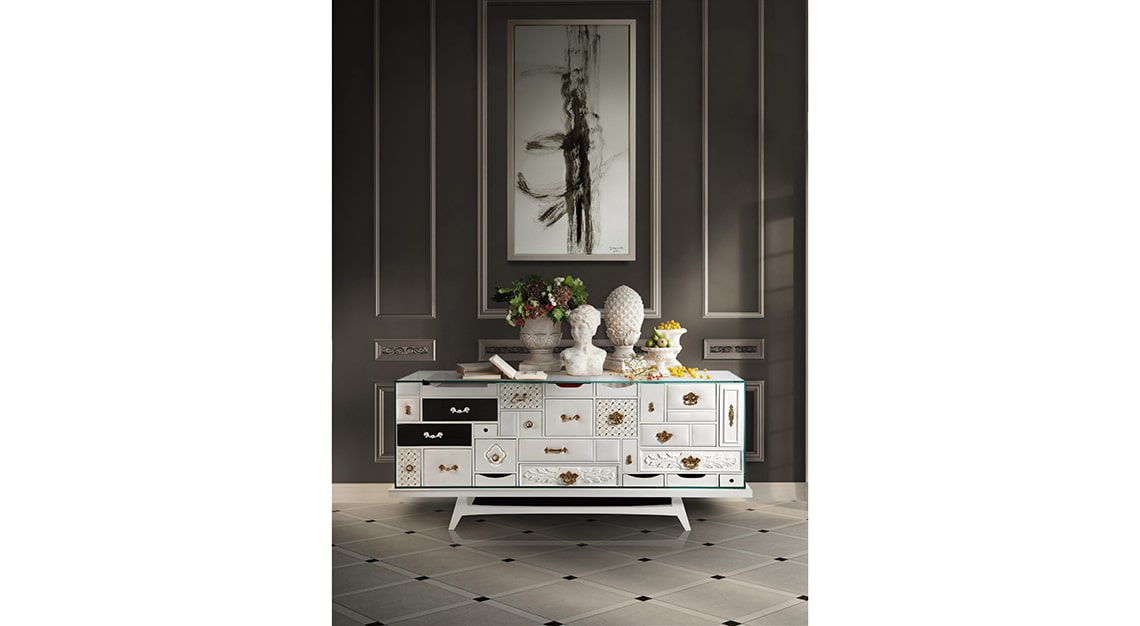 Boca do Lobo
Opulence is Boca do Lobo's calling card. Made by artisans in Rio Tinto, Portugal, these sculptural collections are inspired by the storied past – be it a decorative mirror that embodies the ancient Greek god Apollo, or a chandelier whose structure recalls the explosion of a supernova. These caricatures marry both legacy and function, dripping in gold leaf finishes, lacquered veneers and a high-gloss sheen. Our pick is the Mondrian, a sideboard that puts the iconic squares of the Dutch abstract artist to good use. History repeated itself again at the recent Salone del Mobile 2019 where Boca do Lobo debuted 10 design concepts. One such entrant, Lumiere, served as an ode to Victorian street lights in an architectural tectonic form.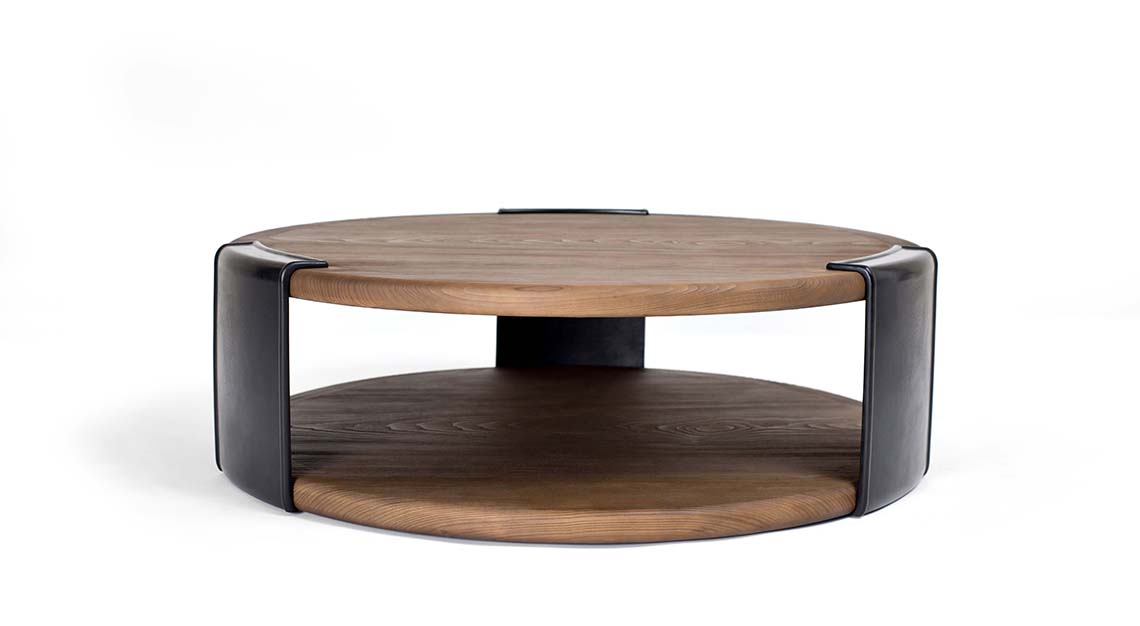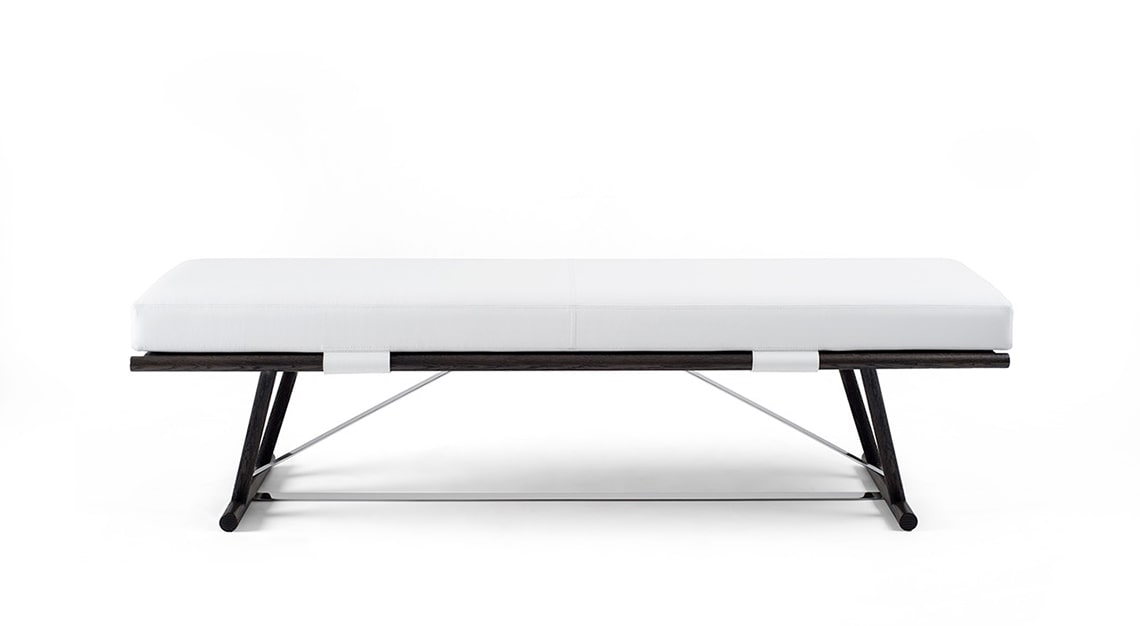 Christian Liaigre
When it comes to creating the perfect bachelor pad, look to Christian Liaigre for understated luxury. While many have mourned the namesake's departure from the company three years ago, its successor has taken the brand to new heights while keeping true to its aesthetic. There's nothing OTT about Christian Liaigre. Instead, what it lacks in flashiness, it makes up for with a careful curation of materials. You don't look to appreciate the luxury of a Christian Liaigre piece, you feel it. This impressive tactility is seen in the veins of rare woods such as shiny walnut and blasted pine, as well as the harmony of contrasting materials such as textured leathers and Vesuvius marbles. They also bring this finesse to the little things, like marble and enamelled brass trays, lacquered boxes and cashmere plaids.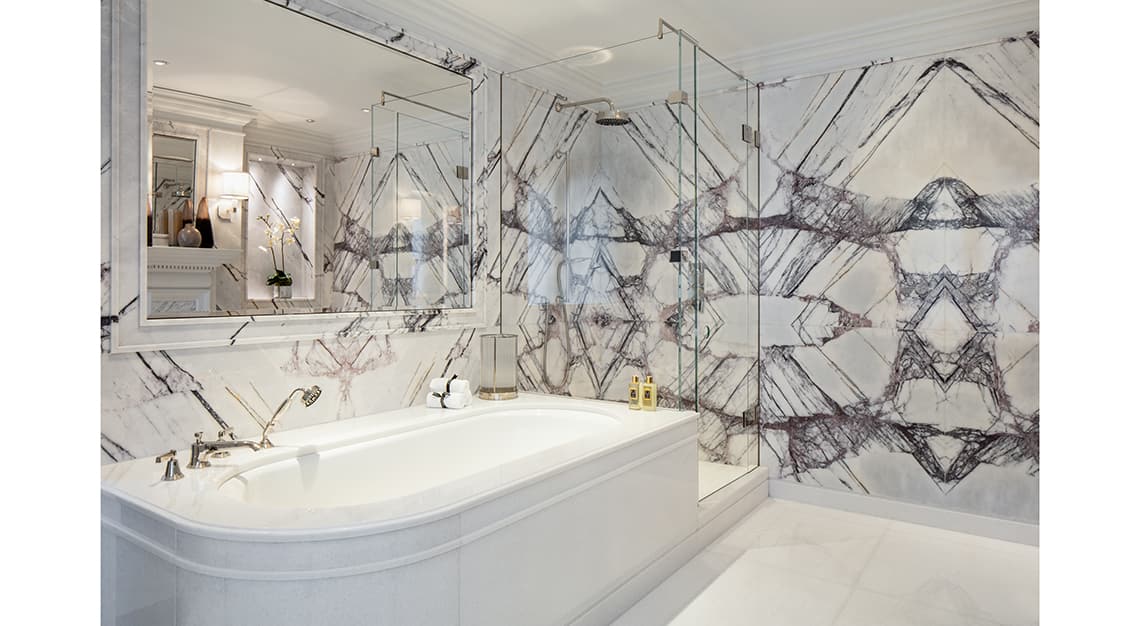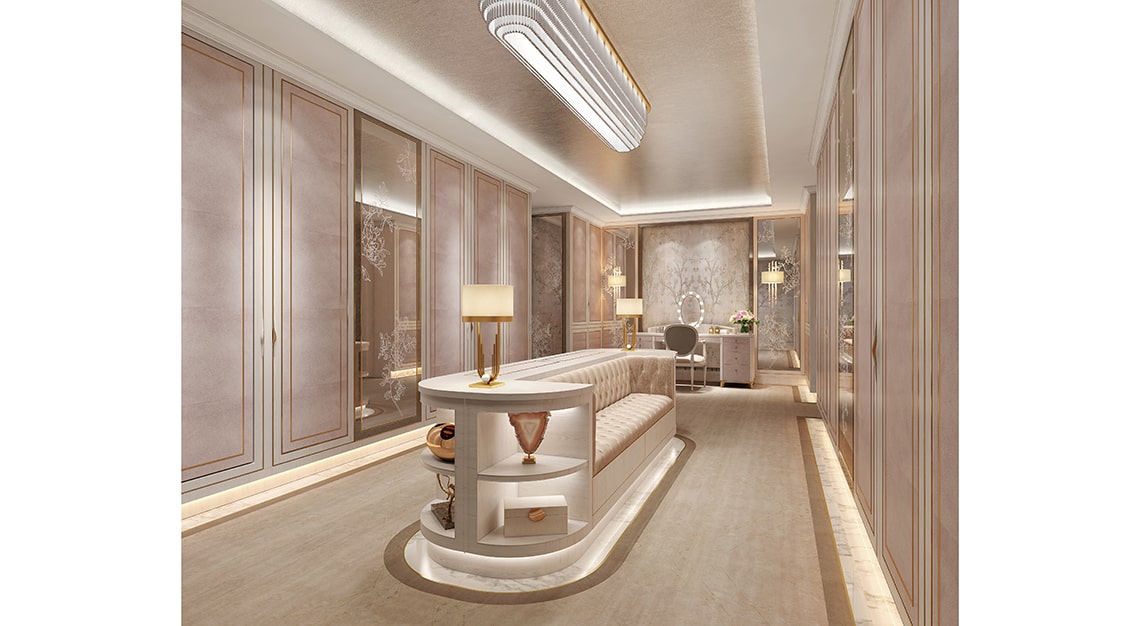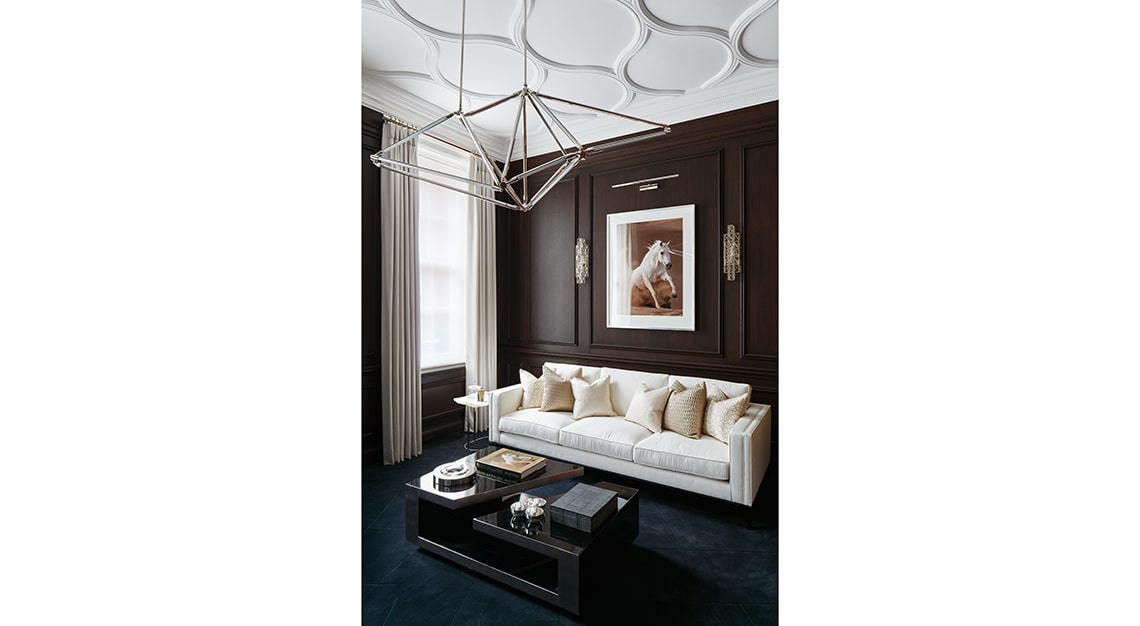 Katharine Pooley
Scoring points for being an interior designer herself, Katharine Pooley's line of furniture and accessories is both glamorous and refined. A global nomad who works on both commercial and residential projects, Pooley's expertise lies in personalisation and service. You don't just pick an item out at the showroom or boutique. Instead, her team can conduct a full consultation in your home so that your needs fit within the space. Her online boutique retails everything you need (or didn't think you need) in your home, from dining accessories, bathroom necessities, lighting and other objet d'art to outfit your pad.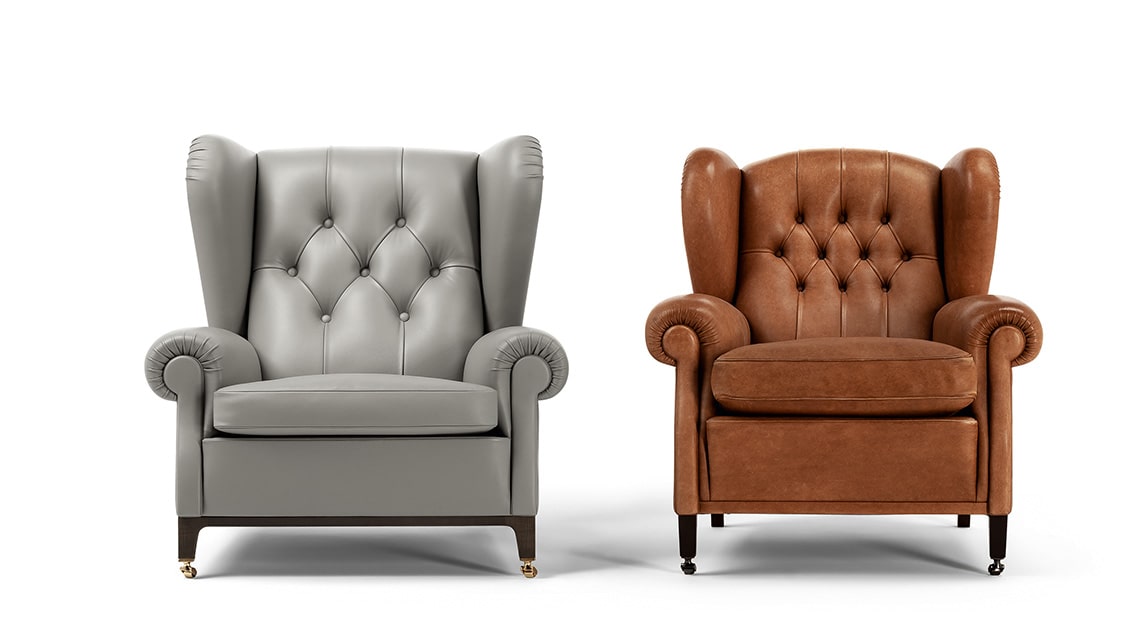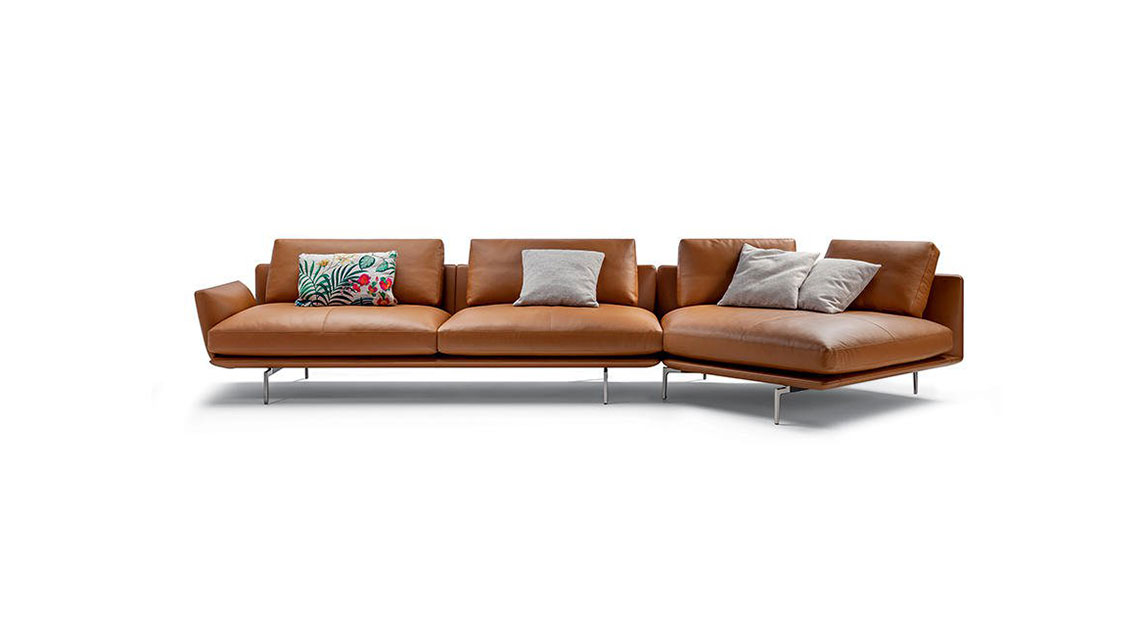 Poltrona Frau
Not only have the Italians mastered food and fashion, they've also taken up real estate in furnishings, too. Fans flock to Poltrona Frau for the understated craftsmanship that it upholds in sleek lines and plush comforts. Salone del Mobile 2019 saw a renaissance of a classic, Poltrona Frau's 1919 armchair. After a century, the brand has collaborated with Roberto Lazzeroni to revisit this icon with a lower seat, an increase in internal width and a raised backrest. It's these little details that have achieved a more relaxed experience, with comfort to boot – the seat is padded with rubberised horsehair, while the backrest and armrests are in hand-shaped vegetable horsehair.
The Get Back sofa is also a worthy investment, particularly if you're into The Beatles. Here, the seat and seat and backrest merge together in a single, light element decorated with sleek, thin piping. Inspired by the lyrics "Get back, get back, get back to where you once belonged", Poltrona Frau invites you to put comfort first, above all else.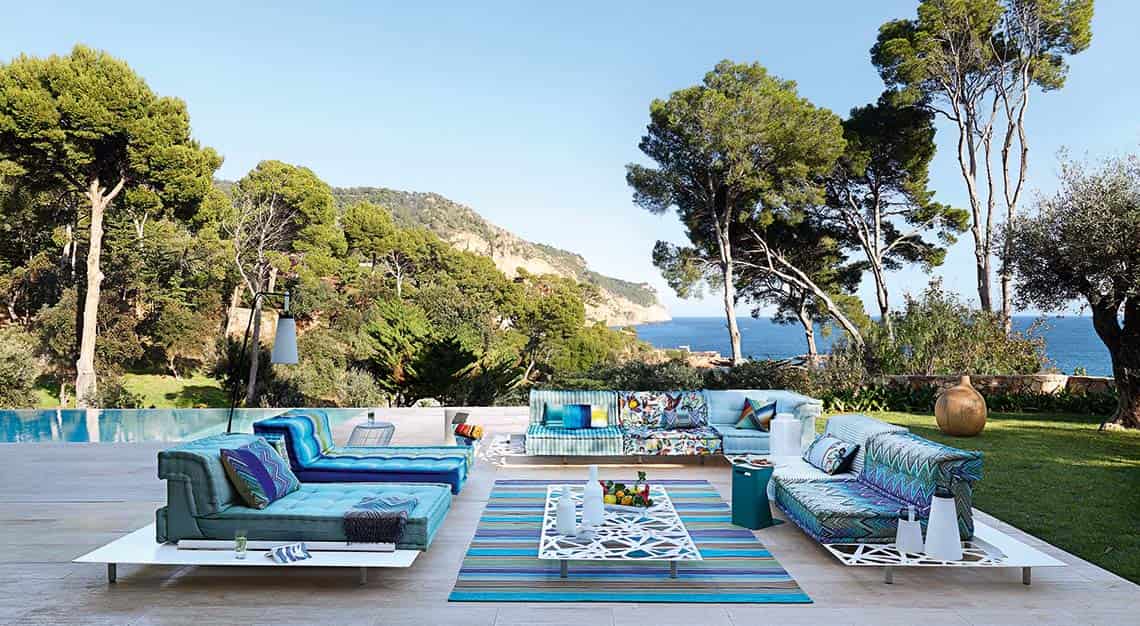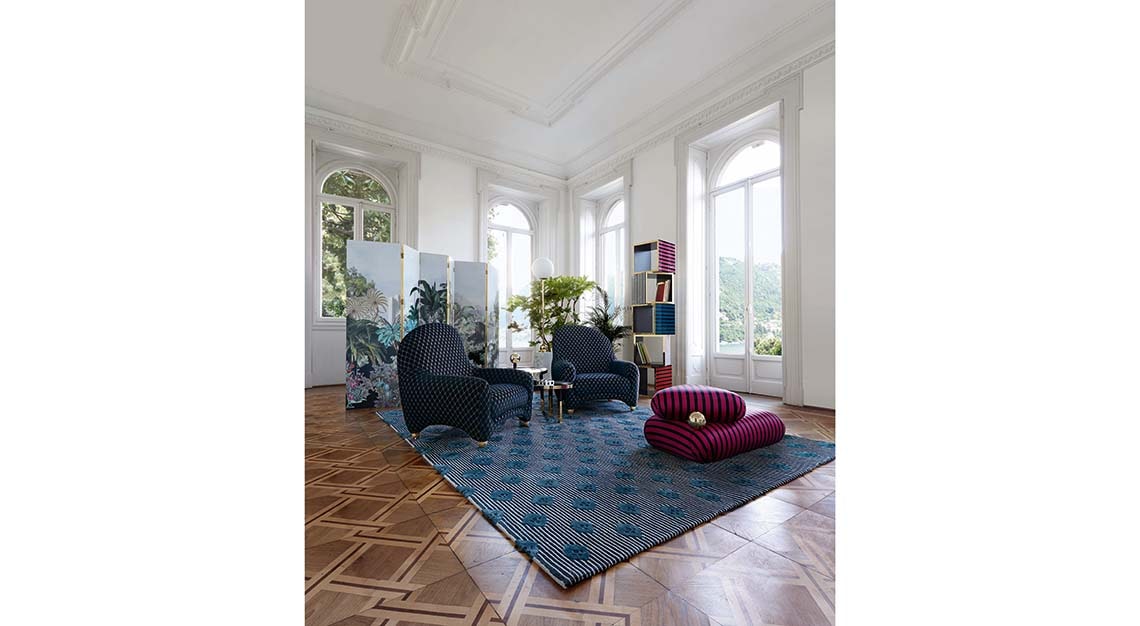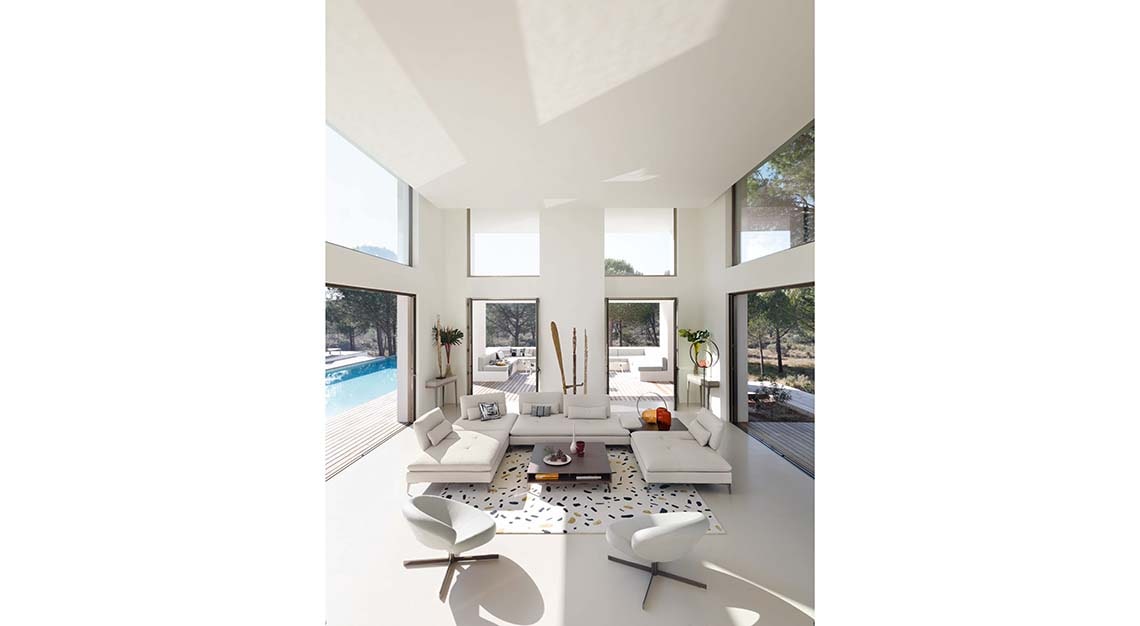 Roche Bobois
It's inevitable not to include the French purveyors of fine furnishing in this roundup, especially hot on the heels of the opening of their showroom in Singapore. Known for working with some of the best names in both design and haute couture, Roche Bobois has had the pleasure of calling Kenzo Takada, Jean Paul Gaultier and Missoni Home partners. One such designer is Dutch maverick Marcel Wanders, whose Globe Trotter collection will put all other 'wanderlusters' to shame. Taking the exploratory essence of travel into form and function, he's paid tribute to the legacies of the Montgolfiers – who invented the hot air balloon – into a sofa.
For something truly Parisian, Roche Bobois' tribute to Cancan dancers show up in the La Parisienne tables, with legs dressed in fishnet stockings. In addition to the luxe looks in its Singapore showroom, Roche Bobois also provides interior design expertise and a product customisation service, complete with made-to-measure dimensions and 3D design tools.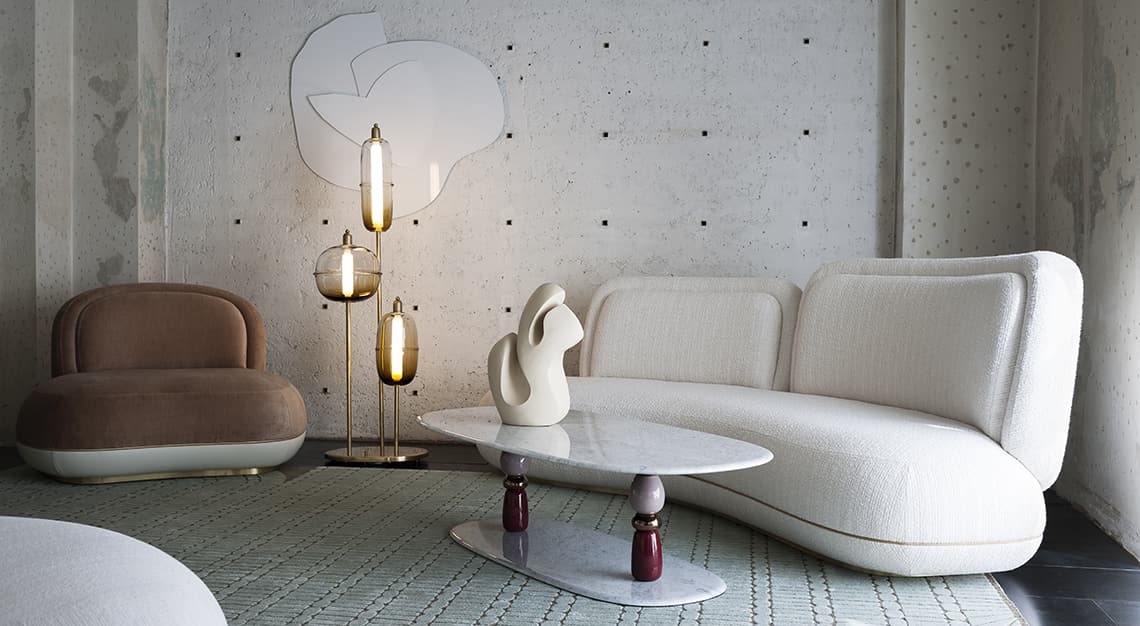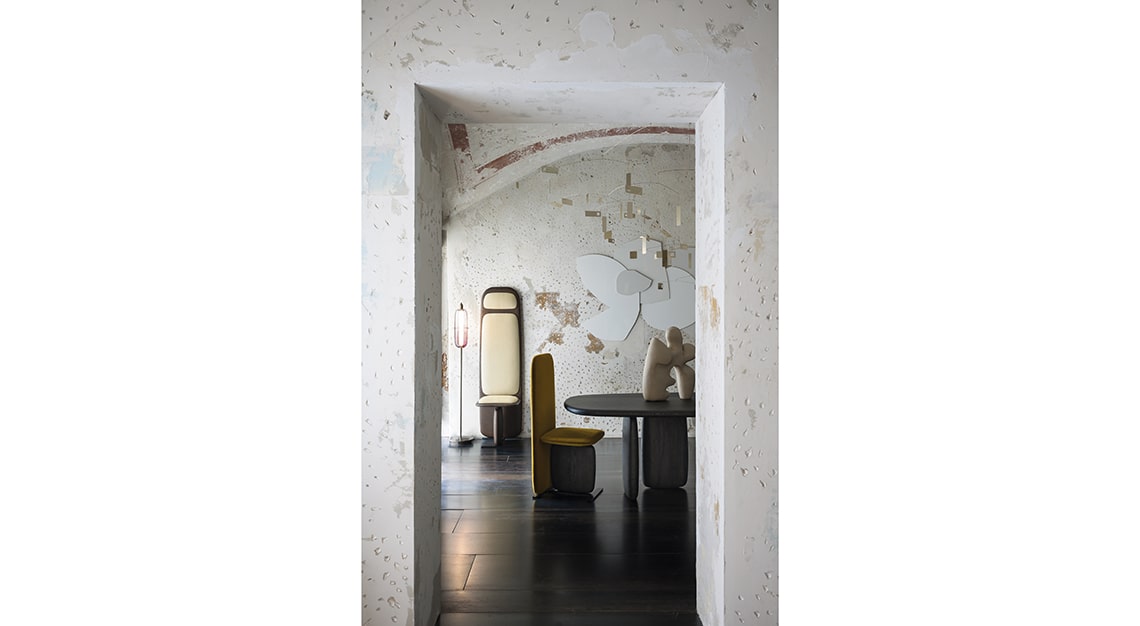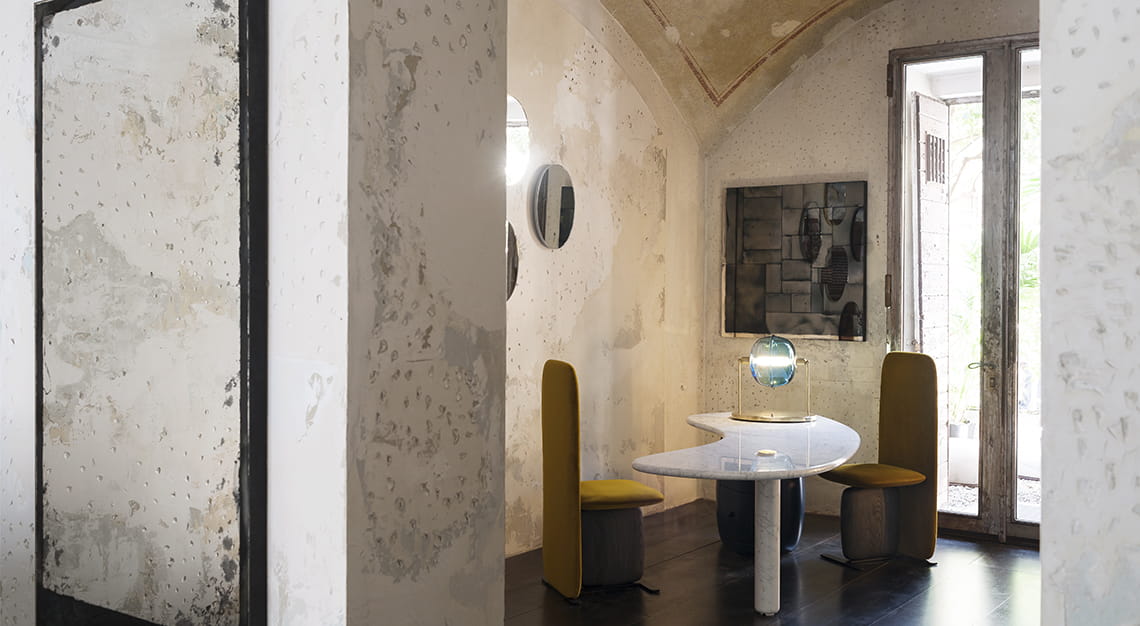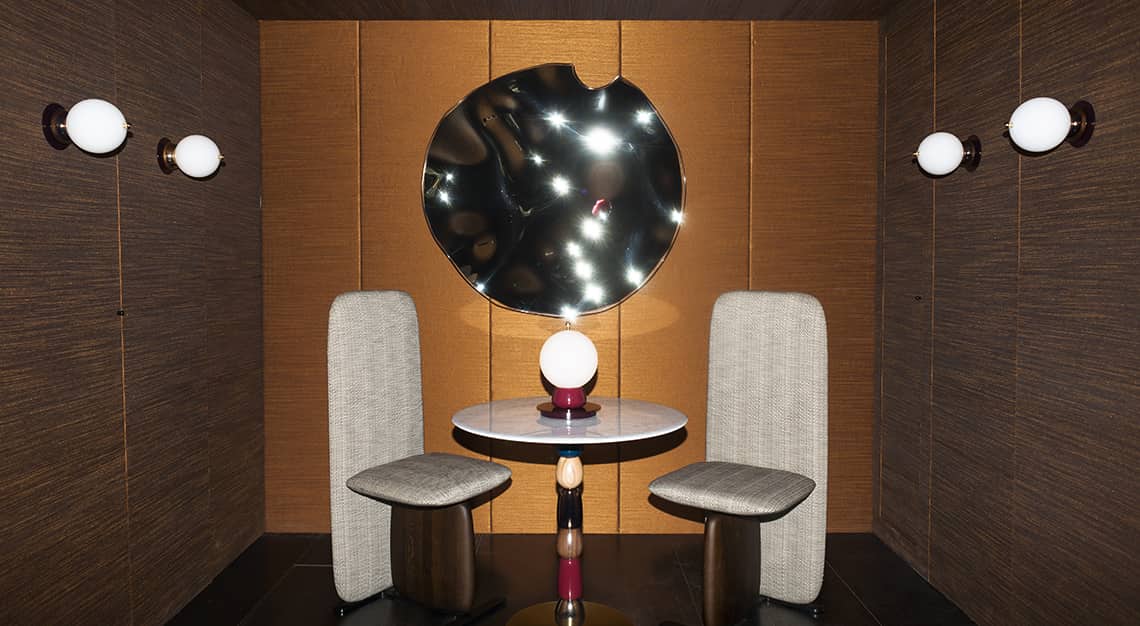 Sé Collections
Headquartered in London, Sé Collections is famed for bringing a touch of whimsy to its sleek, luxe lines. There's a playfulness to the brand's curvaceous aesthetic, best exemplified in its popular collection, Stay. Made in collaboration with Slovenian designer Nika Zupanc, the overall theme borrows the glamour of 1950s modernism. You'll see this in the velvet upholstery and slender, gold powder-coated steel legs that characterise the entire collection, as well as a palette of dusty pink and emerald hues, which play up its understated elegance. For Salone del Mobile 2019, they've amped up their collaboration with Ini Archibong for an imposing set of pieces inspired by monolithic shapes of standing stones.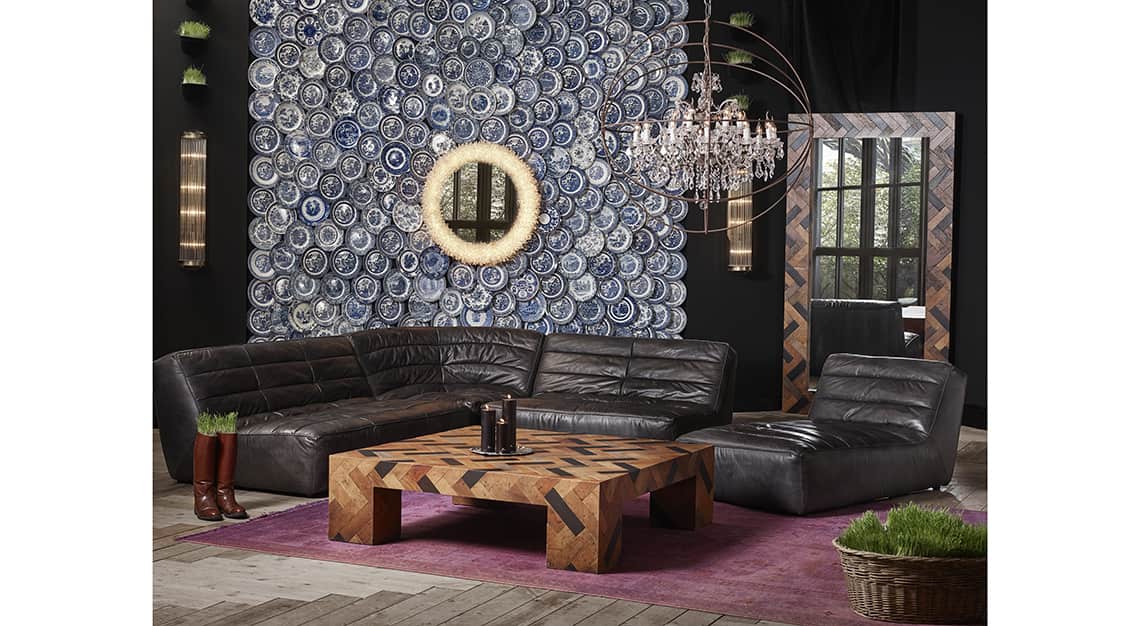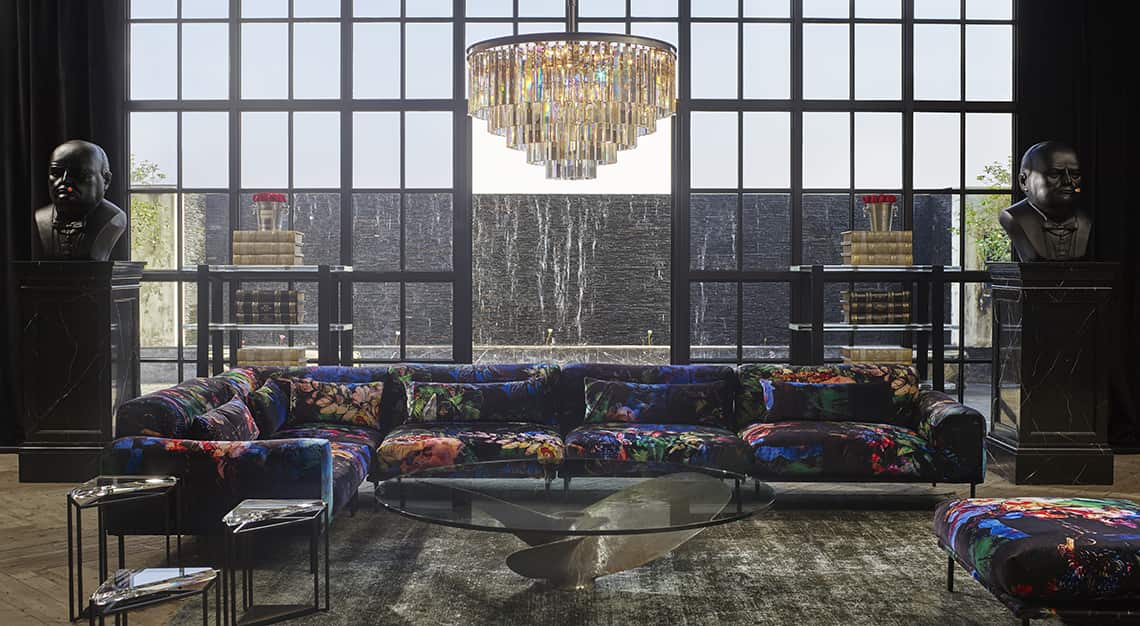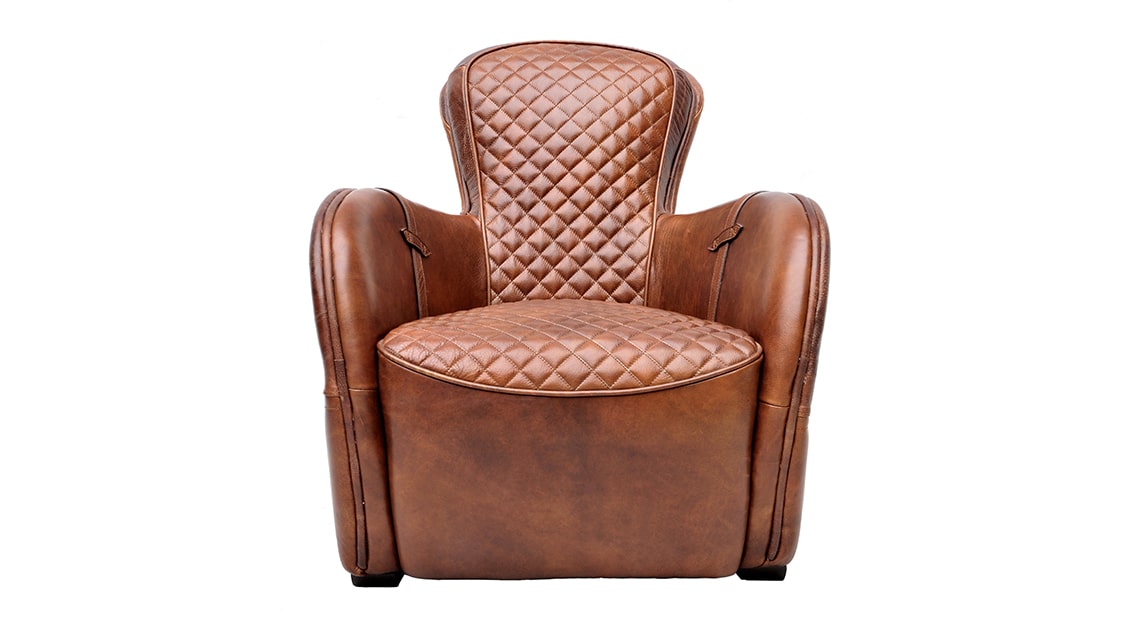 Timothy Oulton
The go-to pick for many a private member's club and man cave, Timothy Oulton is synonymous with British heritage and craftsmanship. His Spring Summer 2019 collection, Visceral Experiences, places huge importance on the finest materials: Selenite crystal, printed velvet, sheepskin, deep hand-finished leather and reclaimed Edwardian parquetry. A standout is the Buck'dN Brok'n leather onto the Westminster Button sofa – its classic Chesterfield model. Evoking an aged feel, the material's deep scores and scratches play at a well-lived life. The new Edwardian collection also features tables and mirrors fashioned from reclaimed parquet oak and mahogany that originally formed the floors of Edwardian dance halls in the UK.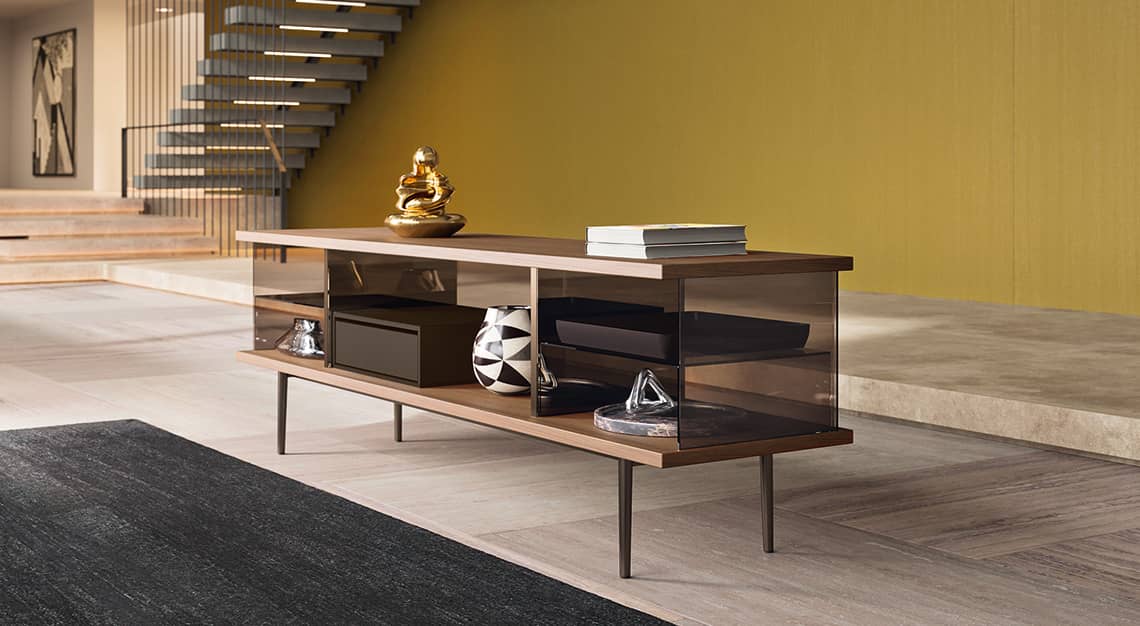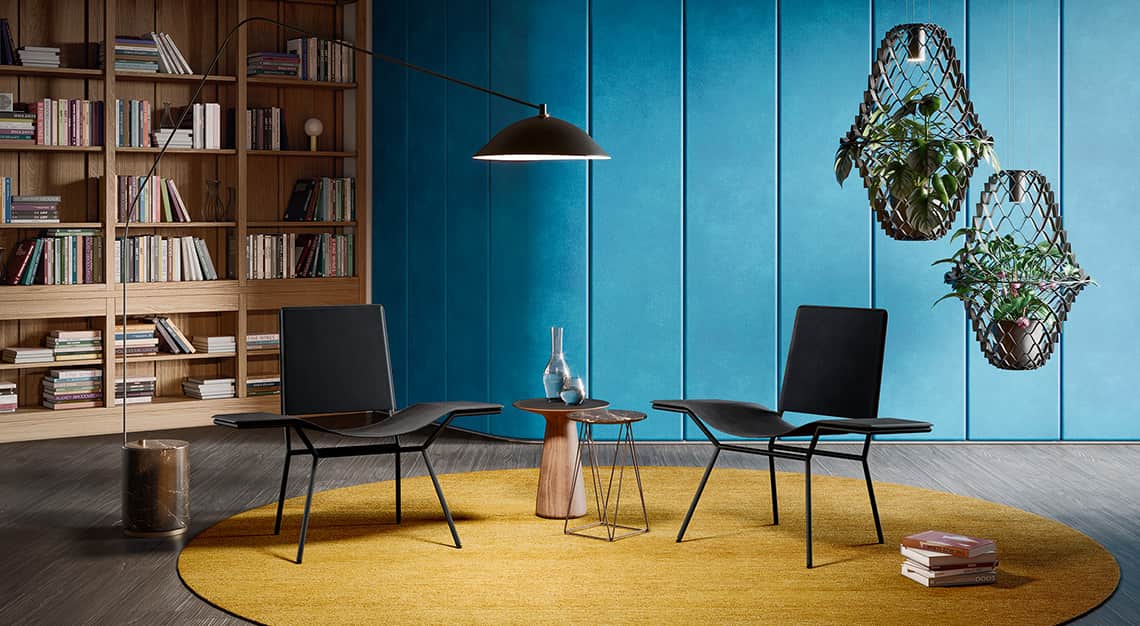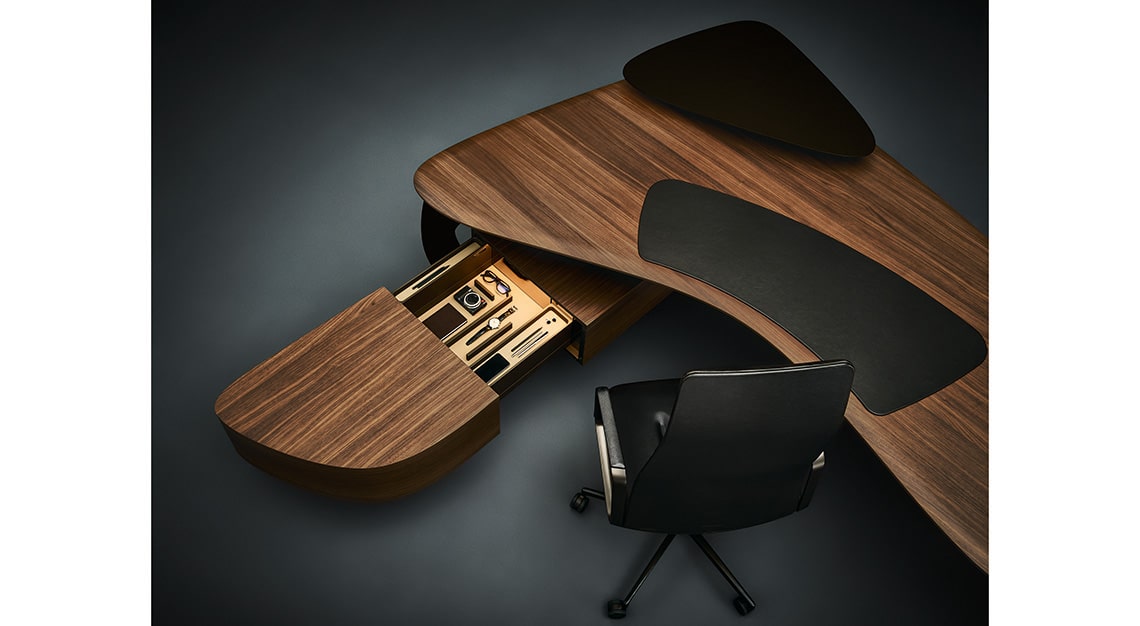 Walter Knoll
German engineering has fuelled the best of automobiles, and it's this same precision that has taken them through luxury furnishings. Salone del Mobile 2019 saw numerous tributes to the Bauhaus movement. Their collaboration with Austria's EOOS Design reimagined Ludwig Mies van der Rohe's Farnsworth House in a sideboard called The Fans. A piece of modernist architecture that'll fit in your home, this multi-functional item is a play on light and shade, shape and geometry, and wood and glass. Another nod to the movement lies in Swiss designer Ginger Zalaba's update to the 1960s Love Chair. The Aisuu Side Chair with its wing-like armrests is a tribute to Otto Kolb, her grandfather and a master of the New Bauhaus, who designed avant-garde furniture in the Chicago of the 1950s.