Why you might take Sony's a7C over a Leica M10-R
Just to set the record straight, we're not comparing the two outright because the Leica M10-R is the clear winner; you get what you pay for at the end of the day, even with the law of diminishing returns considered. 
But the M10 is an appropriate reference point – the rangefinder camera was tied closely to the history of street photography and photojournalism in the 20th century. The M10-R is the pinnacle of the range and represents what the brand does very well: exceedingly well-built cameras with top draw hardware and software, which is why they command the prices that they do. And yet, it would be disingenuous to say that the Leica name isn't awash with hype. Pride of ownership is also a selling point.

Regardless of your views on this topic, we can agree that sometimes it is not practical to be carrying an expensive camera that may come into harm's way, and even more so when your livelihood doesn't depend on it. It's not about the money; it's about the hassle. Case in point: the Leica Q2, for example, was so in demand that you had to queue to get one; imagine if you broke yours in an unfortunate accident.
So why the Sony a7C, apart from the fact that it's new and shiny? It's not a like-for-like substitute for a Leica M10-R, of course, and there are compromises. But most importantly, it checks all the right boxes in what you want in a very compact camera.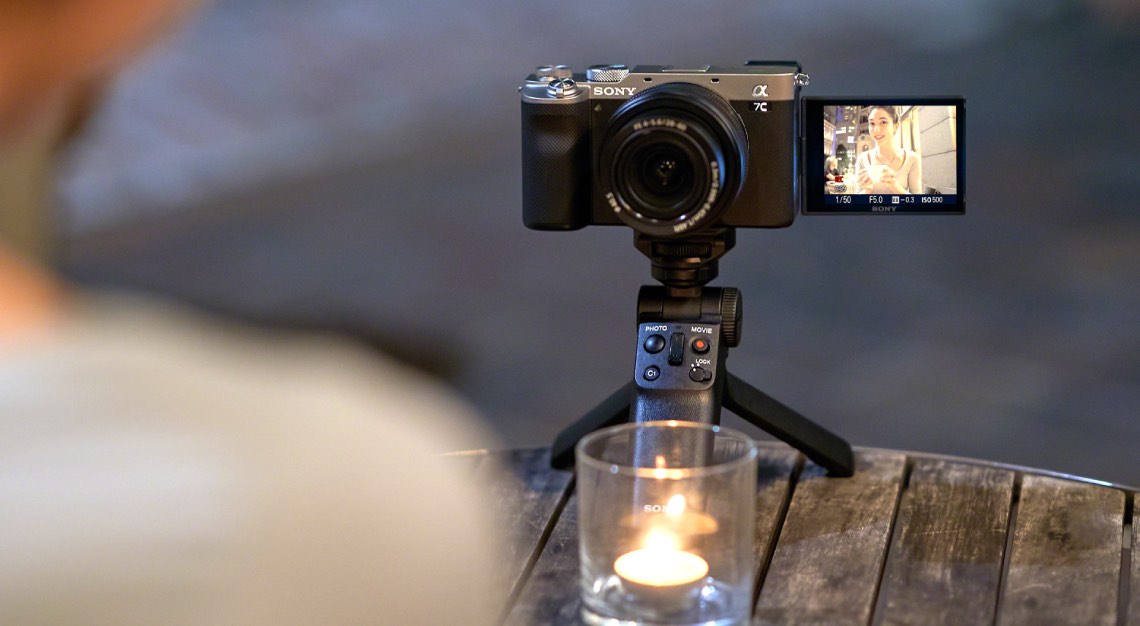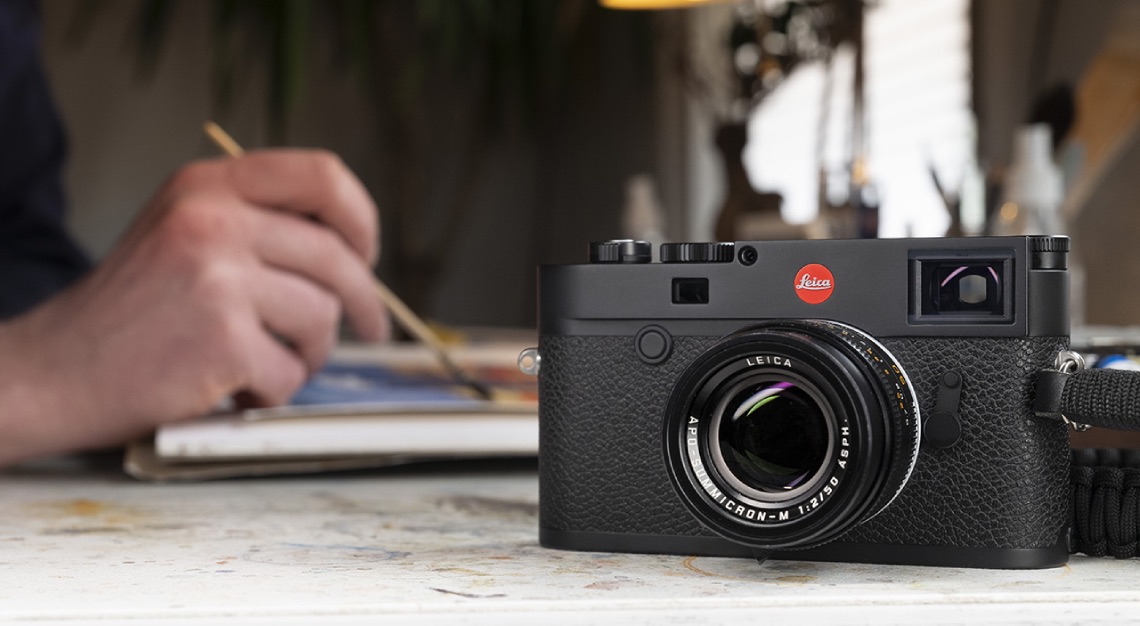 The Sony a7C is more compact than the Leica M10-R
"A scarf is your best friend," the late Magnum photographer Abbas once deadpanned (I'm paraphrasing from memory), describing to me how he took to wearing a scarf to conceal his camera. It's no secret that a compact-sized camera is more suited for a hiding-in-plain-sight approach to taking a photo. The a7C is smaller than the M10, and the oversized grip makes it easier to handle as well. It's one of the smallest full-frame cameras with an interchangeable lens system and the smallest with in-body five-axis stabilisation. At its core, the a7C is a professional-class camera in the body of a casual camera. You'll feel more inclined to carry this everywhere you go and best of all, you won't be afraid to put a ding in it.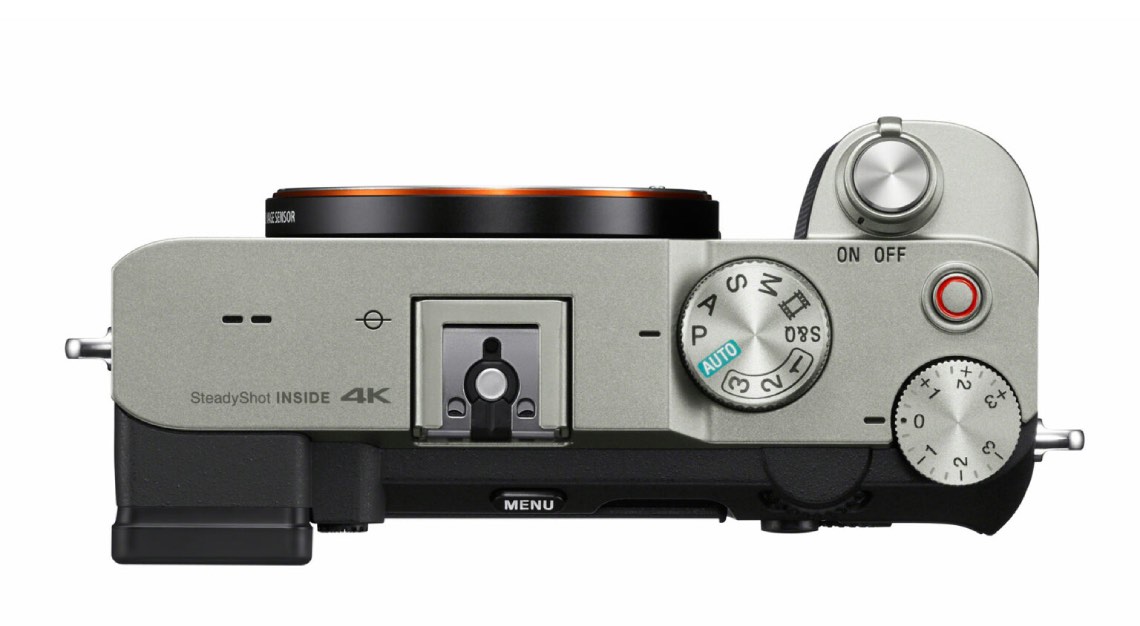 It's also an everyday camera
The a7C offers plenty in terms of technology. It is essentially a simplified version of the company's popular a7 III camera, which made a name for itself as a competent hybrid shooter (stills and video). The a7C retains the key features of the a7 III while autofocus speed has improved, which is a big plus. Unfortunately, it shares the same clunky menu system with the a7 III and not the newer models, but as it is, the a7C is already far more ready for everyday use than the M10-R with its ability to shoot 4K videos (at 30fps max) if you need to. A presence of a fully articulating screen also means that selfies are on the menu (we're not judging).
You can use M-mount lenses
While Sony has a decent lineup of in-house lenses that would do the job, it's good to have options. These range from third party lenses to adapters that enable the use of lenses designed for other systems like Canon. But what's good to know is that there are adapters for the Leica M-mount. There are some minor compromises (well, depending on how particular you are) for the M-mount, however. You might have slight smearing in the corners of pictures, and the adapter is not fully compatible with telephoto lenses. Thankfully, these aren't deal-breakers. And if you feel more comfortable having autofocus, the likes of Fotodiox Pro or Techart Pro make adapters that give you that feature on a range of lenses. Or if you think that all this MacGyvering is just too much hassle, the kit 28-60mm f/4-5.6 works great as a walkabout lens.
Much like smartphone cameras, the a7C isn't a replacement – but it's a great one to have when an unexpected moment appears in the corner of your eye.