We tried a range of top-flight in-ear headphones. Here are of our favourites
The main benefit of in-ear headphones—or as they're more commonly known, wireless earbuds—has always been one of convenience: They're easier to wear and carry around than a pair of full-sized, over-ear headphones. This has only become more evident with the advent of Bluetooth technology, which has helped the industry dispense with wires and the inevitable tangles.
But another thing happened over the last decade: Earbuds started to sound a lot better. Thanks to smaller speaker drivers, active noise-cancelling technology (ANC) and other developments, you can now buy a pair of in-ears with sound quality that rivals traditional cans. We're at the point where there are a number of earbuds—not just one or two—that deliver a premium listening experience.
Finding the right pair can still be a challenge. You're going to want ones that fit tight but are light enough so you don't get an ear ache. Of course, sound is paramount—whether you want studio-quality playback or a pair that accentuates what you already love about a song (such as bass that really booms). Then there are extra features to think about—ANC and touch and voice control. Battery life is significant, too, though that's less of a concern than it used to be thanks to the charging cases that come with most pairs. Below, a breakdown of crucial characteristics and the best wireless earbuds to buy right now.
What to consider before buying the best wireless earbuds
Battery life: There's nothing worse than putting in your earbuds at the gym or on the way back from work and realising they're dead. Because of that, you'll want a pair that will last you the duration of your day. You're unlikely to be listening to them for a full 24 hours, which means at least six hours of battery life should suffice (anything less isn't on this list). A pair that comes with a smart charging case—something almost all top-notch earbuds offer at this point—can triple or quadruple the time, too.
Noise cancelling: Our day-to-day lives can take us through some noisy environments. If you want to be able to actually hear what you're trying to listen to, you'll want a pair of earbuds with noise-cancelling abilities to block out, say, your co-workers' chatter. Some wireless earbuds even have active noise cancelling (ANC) that, depending on the volume of your surroundings, will change the levels of white noise used to shut out outside sounds.
Multipoint: All Bluetooth devices can connect to at least a single device, but those with multipoint can connect to more than one at the same time. This may seem unnecessary, but it's useful for people who switch between, say, a phone and computer regularly. Multipoint isn't a common feature yet, but that's changing quickly.
Water resistance: Most of us stay inside when it's raining, but sometimes you can't help it. That's why almost all premium earbuds have some sort of water protection. IPX4 protection, which means a device can withstand splashes of water, has become the industry standard over the last few years. Even better is IPX7, which protects against a brief dip in liquid.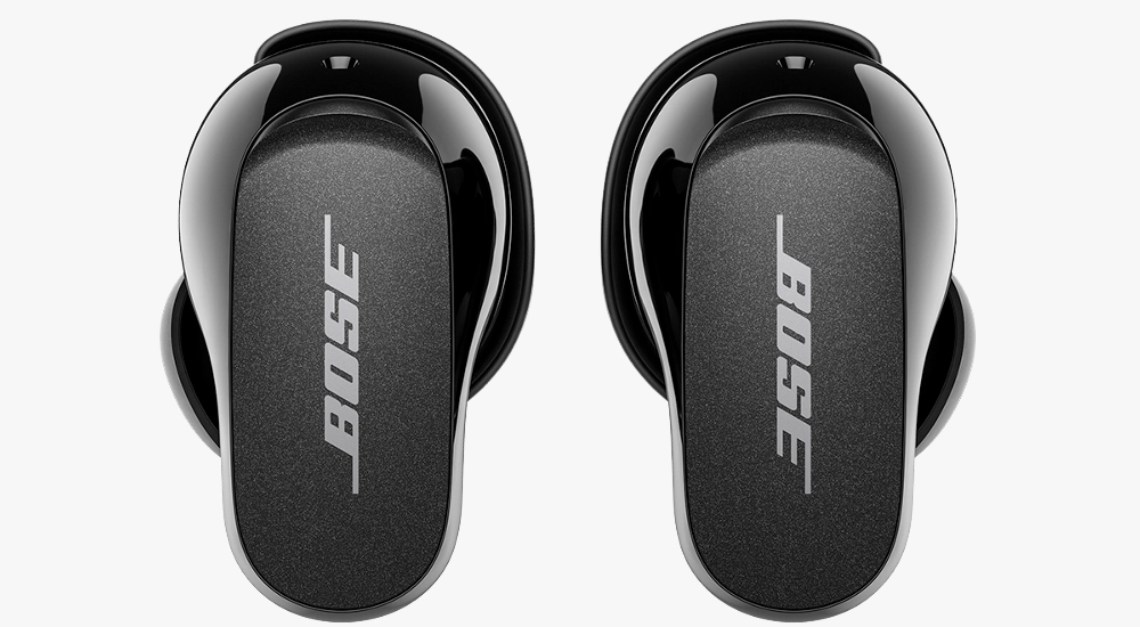 Best overall earbuds: Bose QuietComfort Earbuds II
We loved Bose's first pair of QuietComfort earbuds, but the second version is a huge improvement. The first generation of the brand's flagship wireless earbuds were big and clunky—they looked like a decade-old Bluetooth earpiece—but the second is nice and sleek. They're easily one of the more discreet pairs on this list. What hasn't changed is the set's gorgeous audio quality and even more impressive (and customisable) noise-cancelling abilities. Call quality could be better and the lack of pre-set transparency feels like an oversight at this point, but there might not be a better all-around pair of earbuds on the market right now.
Battery life: Six hours (24 hours with case).
Noise cancelling: Yes (ANC).
Multipoint: No.
Water resistance: IPX4.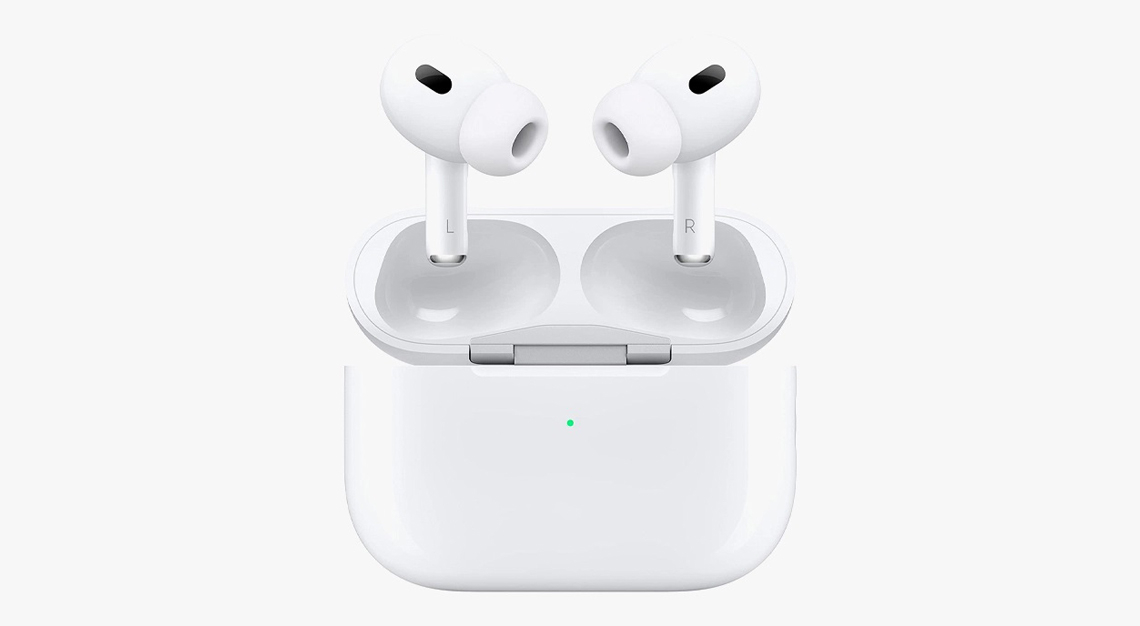 Best earbuds for Apple users: Apple AirPods Pro 2
There's a reason why the AirPods Pro and their trademark stems are ubiquitous: They're incredibly easy to use, especially if you're already using Apple products. Connecting the earbuds to the brand's phones, computers or tablets is a breeze, and once you've added them to a device's Bluetooth list, they'll connect automatically once you put them in your ears (as long as they're not connected to anything else). Their call quality can't be beaten, either, which has been the case for all of Apple's earbuds. The one area they've lagged behind is audio quality—something that has finally been addressed on the second-generation model, which was released this past fall. No, they may not win over audiophiles, but for almost everyone else they'll be more than up to snuff.
Battery life: Six hours (30 hours with case).
Noise cancelling: Yes (ANC).
Multipoint: No.
Water resistance: IPX4.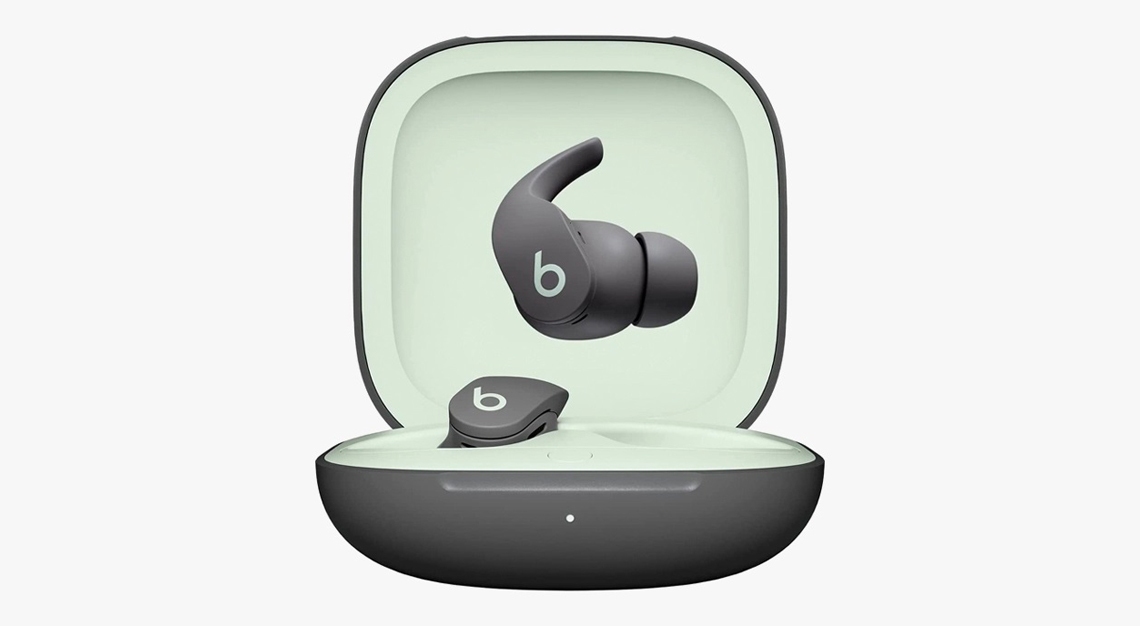 Best earbuds for going to the gym: Beats Fit Pro Wireless Earbuds
The AirPods Pro may be Apple's most popular headphones, but that doesn't make them its best. Instead, that title belongs to the newly released Beats Fit Pro. The Apple subsidiary's newest pair of in-ears is basically the same earbud but with two key exceptions: First, they sound better than the AirPods Pro, producing music that is fuller and more vibrant. Second, they feature rubber wings that allow you to get an even more secure fit, a godsend if you plan on wearing them while working out. They're not perfect, of course. The microphone is a tad sensitive and having more than one noise-cancelling level would have been preferable. Still, if you are an Apple-only sort of person, they're currently the best pair for the fitness-focused.
Battery life: Six hours (24 hours with case).
Noise cancelling: Yes (ANC).
Multipoint: No.
Water resistance: IPX4.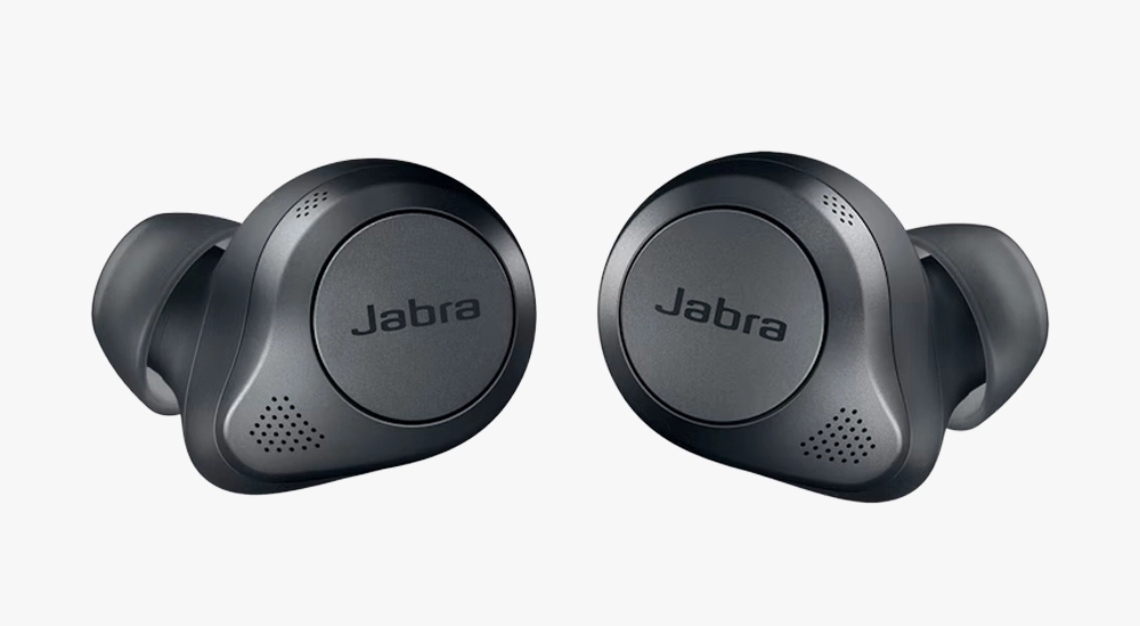 Best earbuds for flipping between tasks: Jabra Elite 85t Earbuds
The Elite 85t's noise-cancelling abilities may not be the strongest, but they are the easiest to use. Jabra's top-tier wireless earbuds give you plenty of ANC flexibility and the best transparency mode out there. That allows you to go from listening to your favourite music or buzzy podcast and a conversation with another person at the simple tap of the left bud. But that's far from these beauties' only strength. They also have strong audio quality and are comfortable, though the oddly shaped ear tips may not be for everyone. Regardless, you're unlikely to find a more well-rounded pair of in-ear headphones.
Battery life: 5.5 hours (25 hours with case).
Noise cancelling: Yes (ANC).
Multipoint: Yes.
Water resistance: IPX4.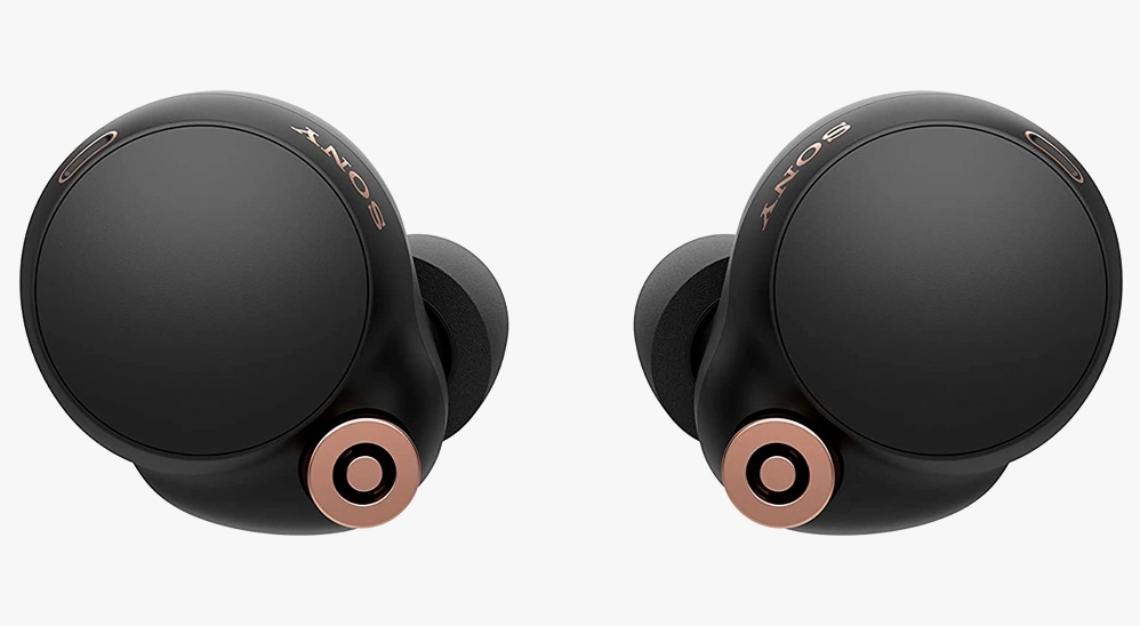 Best earbuds for music lovers: Sony WF-1000XM4 Earbuds
If audio quality is your top priority, Sony WF-1000XM4 are the earbuds for you. Although you'll need to play around with the equaliser on the company's app, no in-ears on this list offer sound quality that matches these. In fact, from our testing, the sound quality and noise cancellation matches their over-ear counterparts, the WH-1000XM4. Like the Bose QuietComforts, they're pretty big. Because of this, fit can be an issue, especially if you have small ears. The included memory foam ear tips do make getting a tight seal possible, though—something that isn't always the case with other earbuds.
Battery life: Eight hours (30 hours with case).
Noise cancelling: Yes (ANC).
Multipoint: Yes.
Water resistance: IPX4.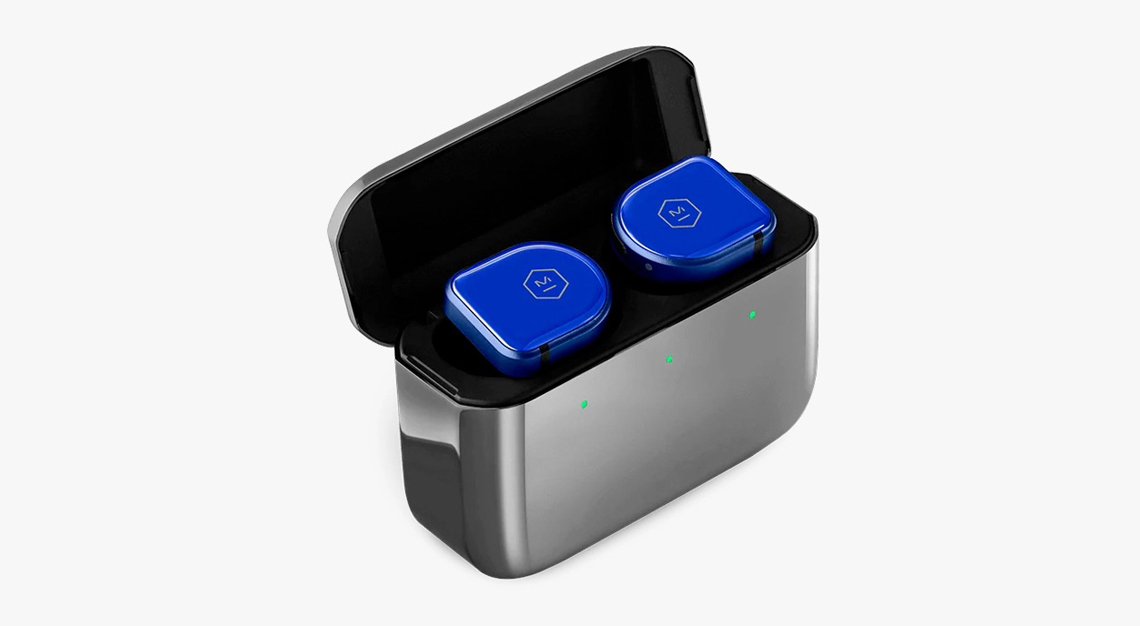 Most colourful earbuds: Master & Dynamic MW08 Earbuds
They may be more discreet than over-ear headphones, but it's hard to find a pair of earbuds that actually look good. Some are too big. Some are too sporty. Others (Apple) insist on unnecessary stems. Not Master & Dynamic's buds, though. The MW08 look genuinely stylish thanks to a compact winged design. They also come in a variety of glossy colours to accent your style. On top of this, their sound is crystal clear, they can block out most unwanted noise and they have easy-to-use controls integrated into each earbud. Getting them to fit properly may take a little practice, but it will be worth it.
Battery life: 12 hours (30 hours with case).
Noise cancelling: Yes (ANC).
Multipoint: Yes.
Water resistance: IPX5 (protects against jets of water).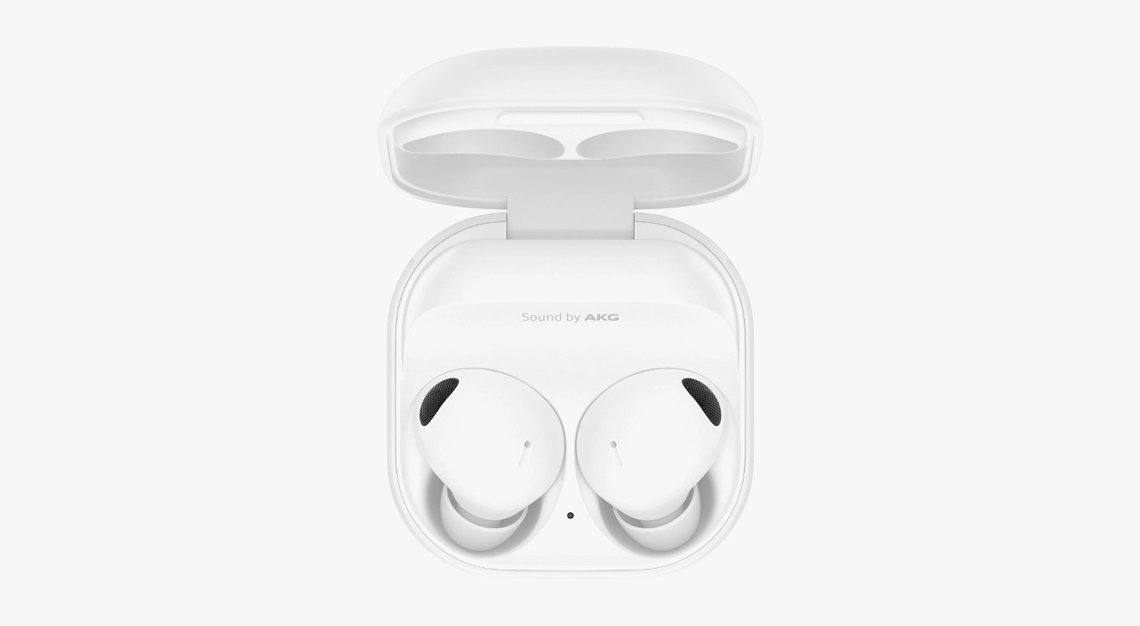 Best earbuds for Android users: Samsung Galaxy Buds2 Pro Earbuds
Apple isn't the only smartphone maker with earbuds on the market. Samsung has teamed up with audio company AKG to produce a number of excellent in-ear headphones that work seamlessly with Android devices. Our favourite of the group is the Galaxy Buds Pro, which offer top-notch sound and excellent noise cancellation. They may also be the most comfortable earbuds we've ever worn. In fact, you might forget you're wearing them, even after a few hours of use. We'd really only recommend them if you're using an Android phone or tablet, though. Yes, they work on all devices, but they don't exactly play nice with the iOS operating system.
Battery life: 7.5 hours (29 hours with case).
Noise cancelling: Yes (ANC).
Multipoint: No.
Water resistance: IPX7 (protects against temporary submersion in water).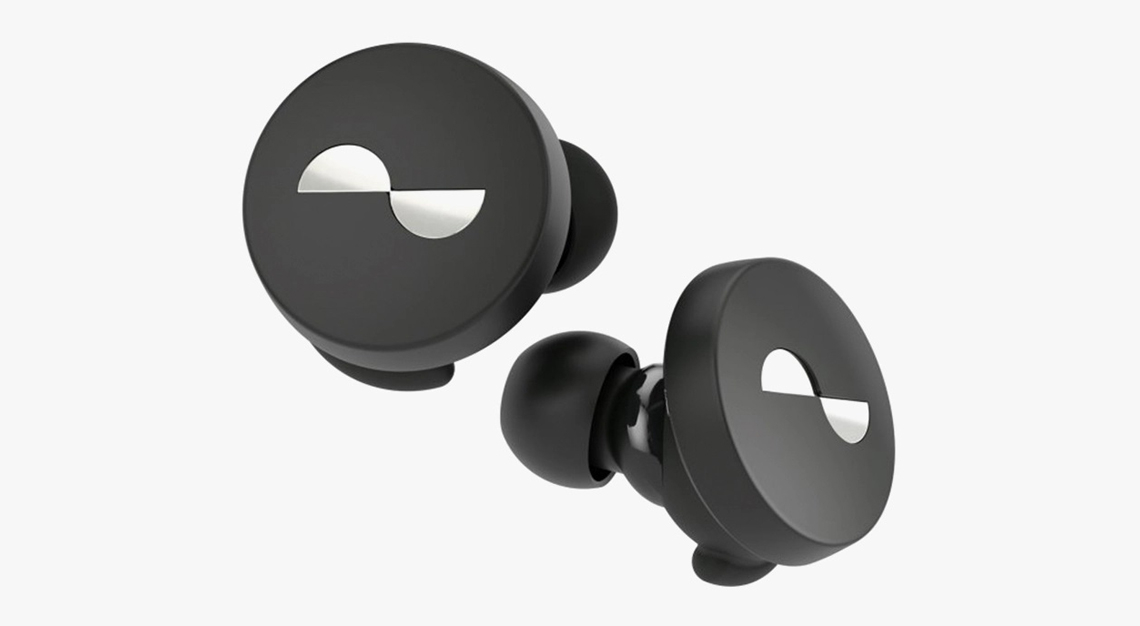 Best earbuds for personalised sound: Nura NuraTrue Earbuds
Nura's first truly wireless pair, the NuraTrue, just sound different. And that's by design. The brand's trademark automatic hearing test—accessible via its app—helps personalise the pair's audio performance just for you. The result is a customised sound profile that brings out notes, sounds and elements you've never heard before, even in songs you've listened to hundreds of times. Beyond the strong ANC, there's also an "immersion mode," which elevates the bass to recreate the feel of being at a live show. You can switch to "social mode" when you need to interact with the world around you. Unfortunately, you can only truly experience these features if you can get them to fit right, which can be tricky because of their design. This is largely due to the fact that they're lightweight, but once you do get them secured, wearing them for hours is a breeze.
Battery life: Six hours (24 hours with case).
Noise cancelling: Yes (ANC)
Multipoint: No.
Water resistance: IPX4.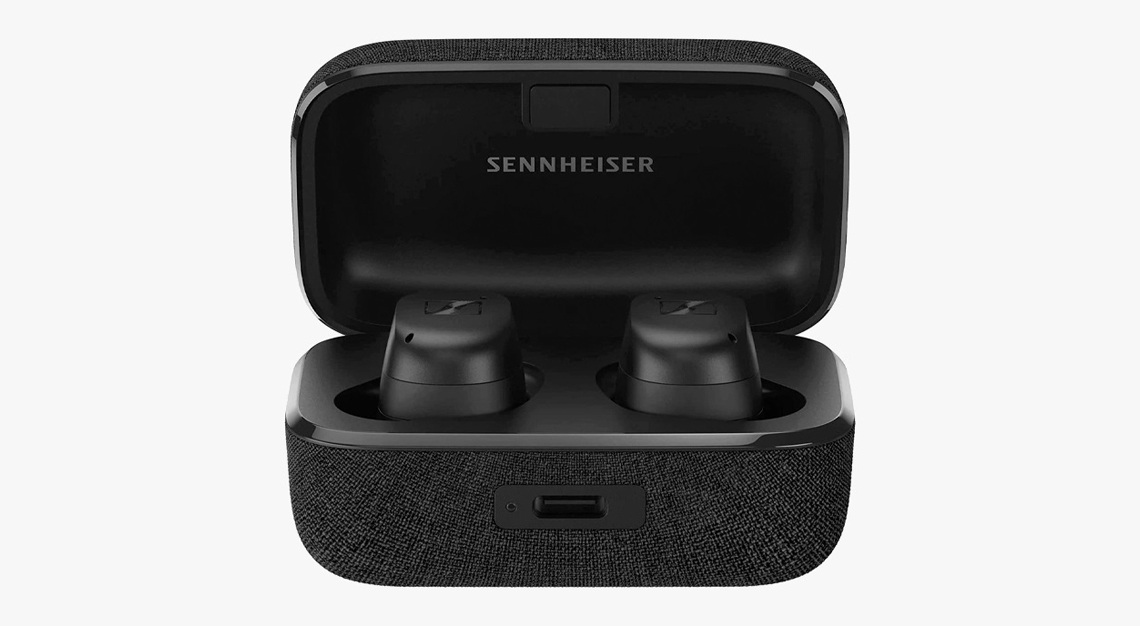 Best earbuds for audio snobs: Sennheiser Momentum True Wireless 3 Earbuds
Sennheiser is one of the most trusted names in audio for a reason. The German brand has been producing some of the sharpest-sounding (but not prohibitively priced) headphones for nearly eight decades. The company hasn't been the quickest to embrace Bluetooth, but their latest pair of wireless earbuds are top-notch. They offer the sound the company is known for, along with improved noise cancellation. Their design is sharp, and the stabilising fins help ensure a reliable fit—something any earbud connoisseur knows can be hard to get right.
Battery life: Seven hours (28 hours with case).
Noise cancelling: Yes (ANC).
Multipoint: Yes.
Water resistance: IPX4.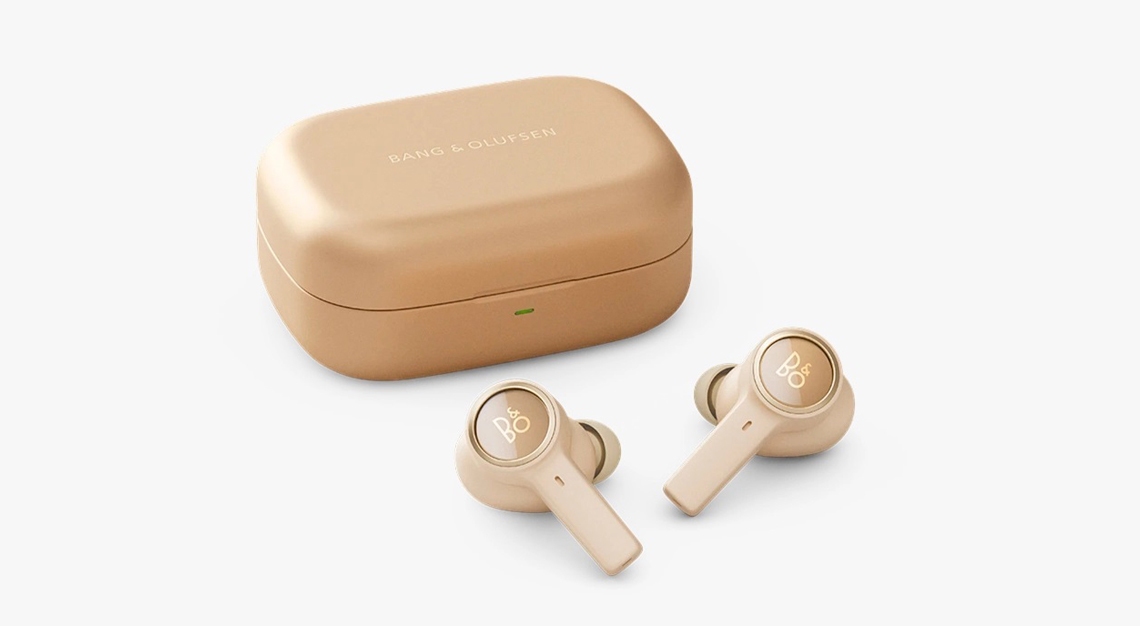 Most stylish earbuds: Bang & Olufsen Beoplay EX Earbuds
Most earbuds are small enough to be ignored, but if you want a pair that stand out, consider the Beoplay EX. Like all of Bang & Olufsen's audio gear, they feature a sleek design—the stems actually look good—and are made from premium materials. They pack plenty of substance, too, including detailed and sumptuous sound, high-quality noise cancellation and solid battery life. Their unique shape may be big for those with smaller ears, but for everyone else they're an excellent choice.
Battery life: Eight hours (28 hours with case).
Noise cancelling: Yes (ANC).
Multipoint: Yes.
Water resistance: IP57 (protects against dust and temporary submersion in water).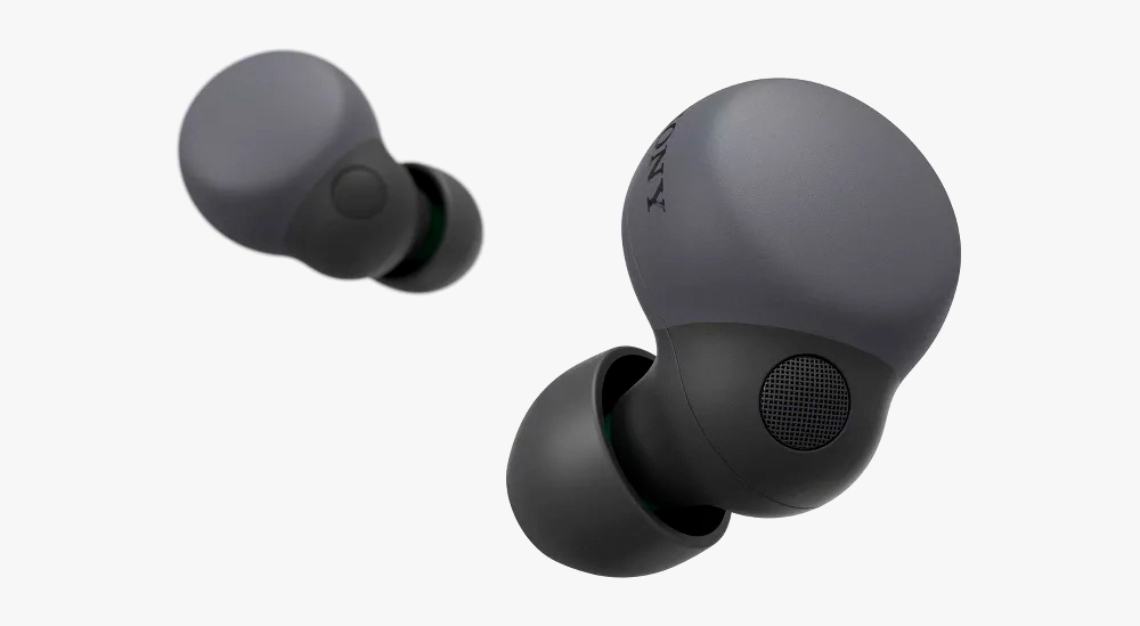 Best earbuds for long listening sessions: Sony LinkBuds S Earbuds
As we wrote above, Sony's range-topping WF-1000XM4 in-ear headphones are basically a dream come true for audiophiles. For everyone else, they could be a little too bulky and heavy. Luckily, the brand also sells the LinkBuds S, which might be the most comfortable earbuds out there at the moment. They're so light and have such an effective transparency mode that it's easy to forget that you're wearing them. Despite this, these earbuds still offer solid audio and noise-cancelling performance, making them a more streamlined version of the brand's flagship Bluetooth 'buds.
Battery life: Six hours (20 hours with case).
Noise cancelling: Yes (ANC).
Multipoint: No.
Water resistance: IPX4.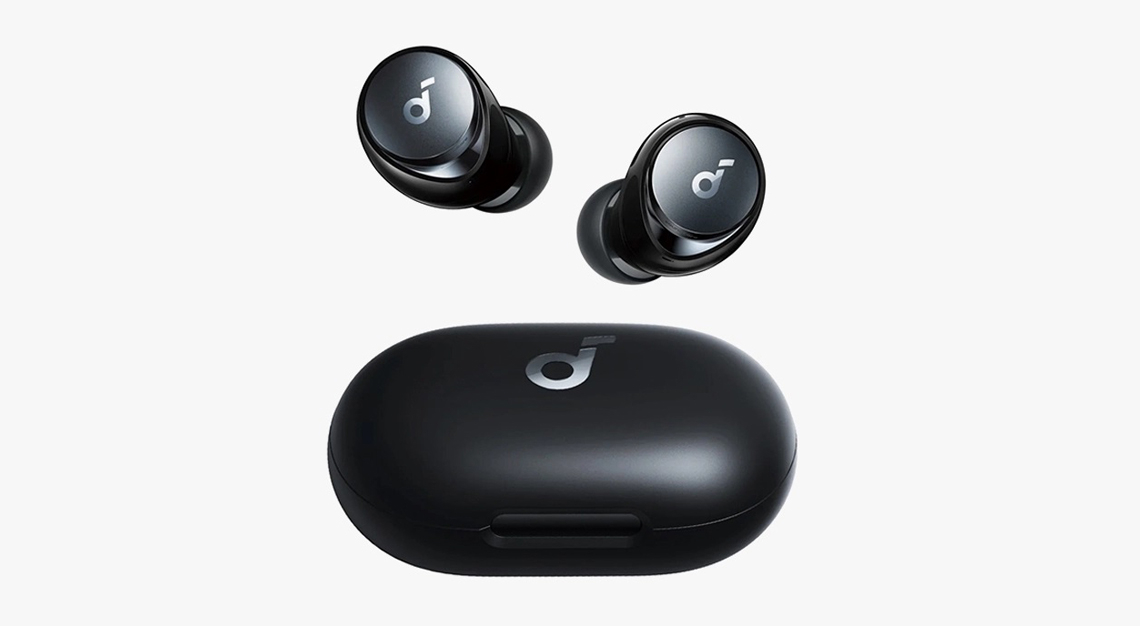 Best bang for your buck earbuds: Soundcore Space A40 Earbuds
Soundcore, which is Anker's headphone and speaker sub-brand, makes earbuds that pack premium performance and shocking low prices. The best of these is the Space A40. They're small and discreet, and offer solid audio, noise cancellation and rare multipoint connectivity. The impressive 10-hour battery life surpasses most on this list. They don't always play nice with voice assistant technology, but that's a minor quibble. And the biggest selling point, of course, is the price: The Space A40s run nearly half the cost of most comparable earbuds when they're on sale (which is all the time).
Battery life: 10 hours (50 hours with case).
Noise cancelling: Yes (ANC).
Multipoint: Yes.
Water resistance: IPX4.
This story was first published on Robb Report USA