Good news. There's a young chef in town at Botanico who's challenging preconceptions and having a lot of fun doing it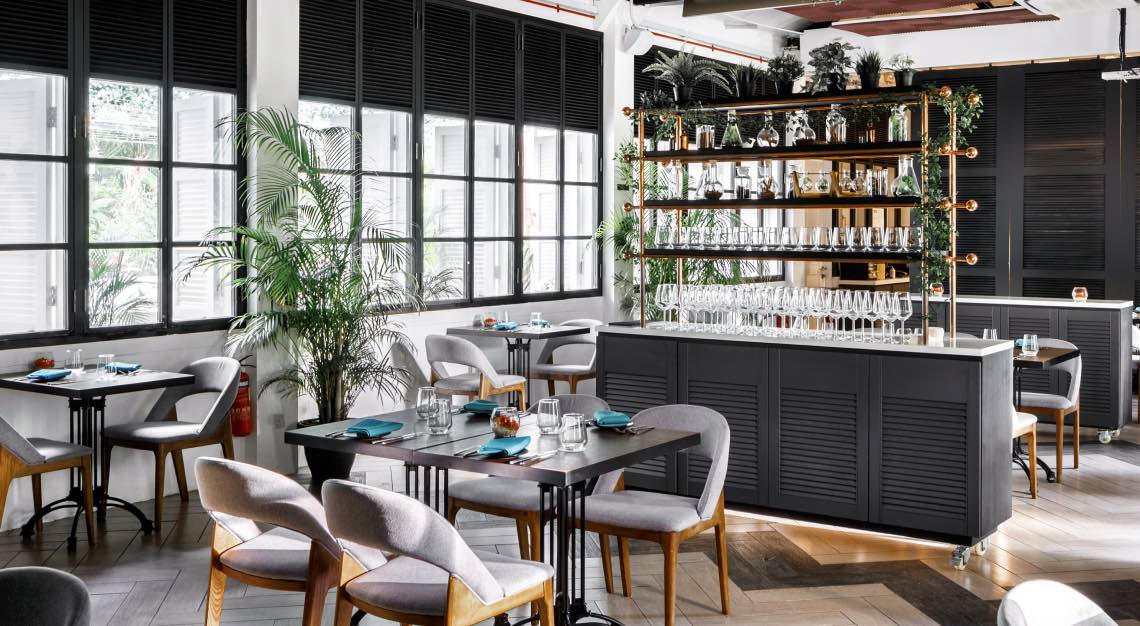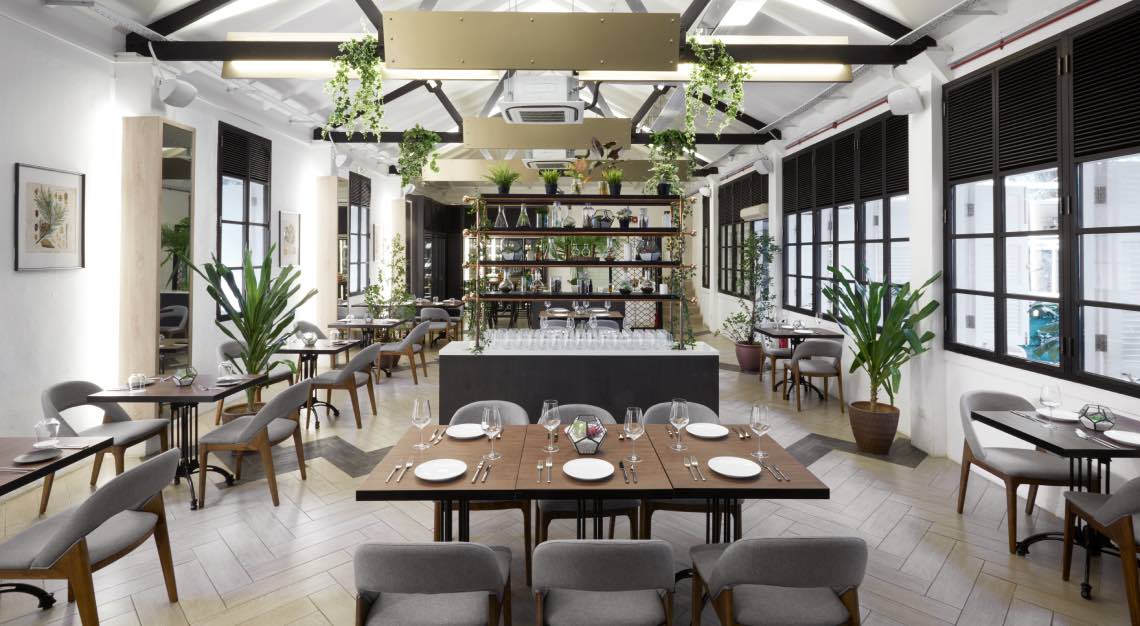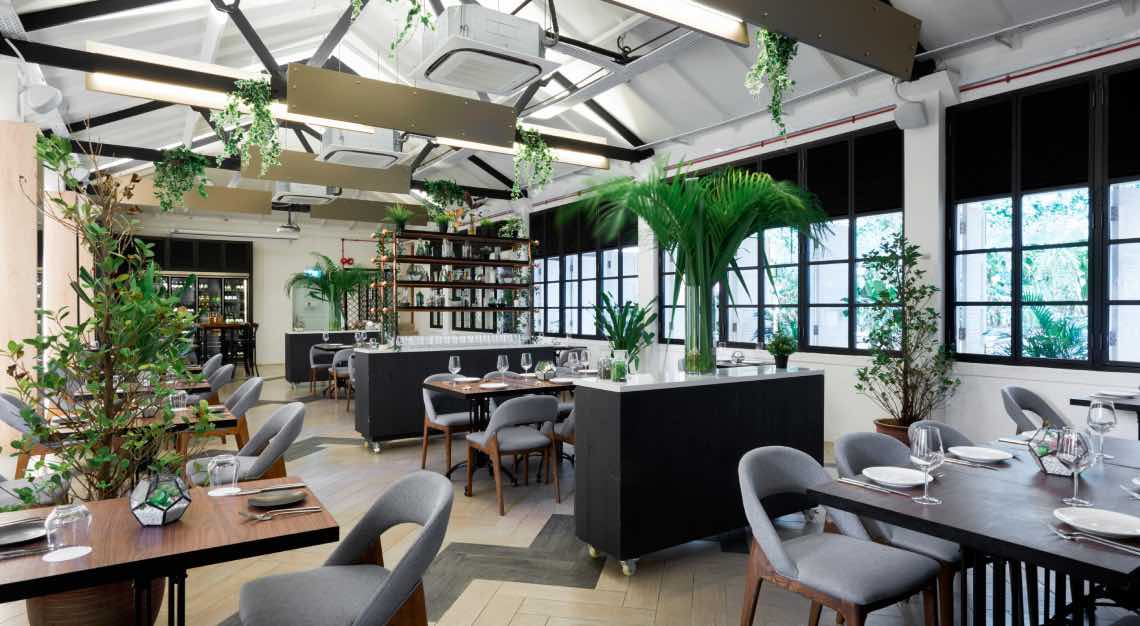 Many regular readers will know that I have certain pet peeves. Let me add a couple to the ever-lengthening list. One; the word 'purist'. Two; those people who describe themselves as 'purists'. The words are annoying, and the individuals themselves even more so. 
While by definition it signifies a person who likes to stay true to tradition, it's more redolent of someone who thinks that they know what they're talking about because they've done the research or experienced the history. What it also conveys is the fact that they are probably reactionary, resistant to change and dyed-in-the-wool. There is no place for these people in the culinary world. To aver that certain Asian dishes are owned by an ethnic group and should never even be attempted by someone with a different genetic heritage is just so… off the chart 'woke'. Get over yourselves, I say.
Food is, excuse the play on words, a 'moveable feast'. Times change, access to ingredients change, ingredients themselves change, and even recipes handed down through the generations are subject to mutations. There is no definitive version of an Asian dish, although we will all have our favourites and family recipes invariably come to the fore, so when someone comes along and rocks the boat by taking the classics for a spin, we should bow to the creativity rather than decry the denudation of history and tradition.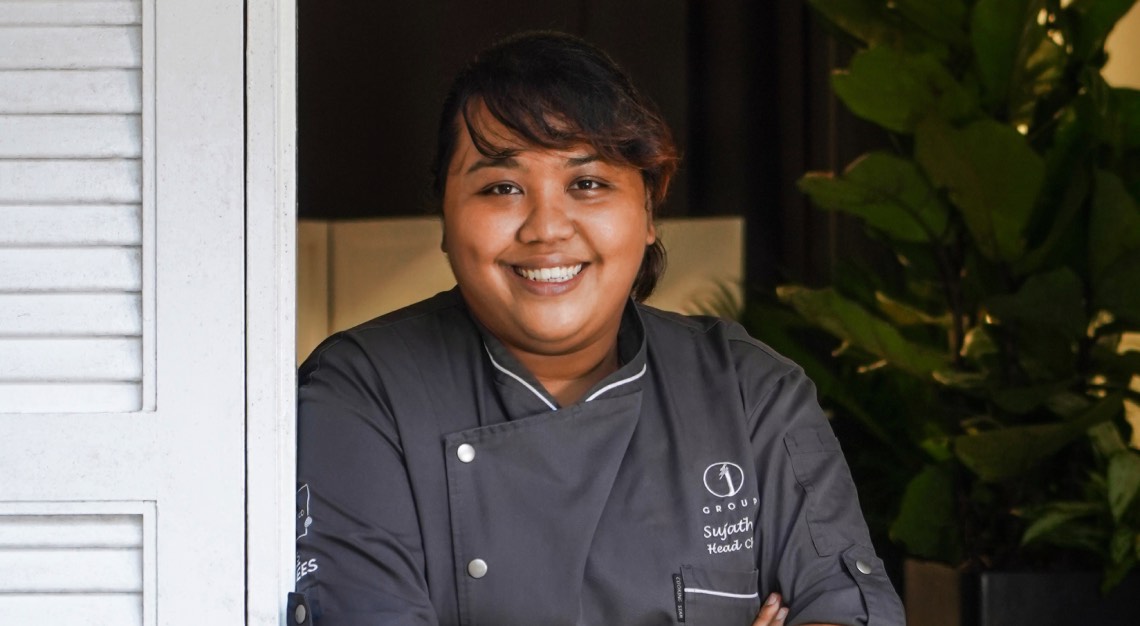 Spinning is just what chef Sujatha Asokan (aka chef Sue) does, taking dishes with which we are familiar in Southeast Asia, and adding her own personal touches. It's not sacrilege. It's creativity. And, by golly, it's working rather well at Botanico.
Let's start with an absolute highlight, and a dessert. You should all know by now how I feel about desserts. Chef Sue's Ondeh (coconut foam, kaya ice cream, pandan glutinous rice cake and gula melaka) is one of the best things I've ever tasted. And I don't do desserts. I may have mentioned that before. The controlled sweetness is masterful. It's redolent of bygone days, but also modern in exuding the clean flavours of the constituent elements. 
I am kind of glad that the PR blurb (maybe even the menu, not sure) has 'assam pedas' and 'herbal chicken' in inverted commas, because it suggests interpretations and that we should not be fooled into thinking that they're going to get what they expect. Because they really aren't. The Assam Pedas Snapper is not the restaurant's best dish (yet) as the accompanying risotto is too saffron-heavy (what a waste) and the fish can be a tad dry. It also lacks an acidic punch, but I have to say that the tamarind sauce is extraordinarily well balanced.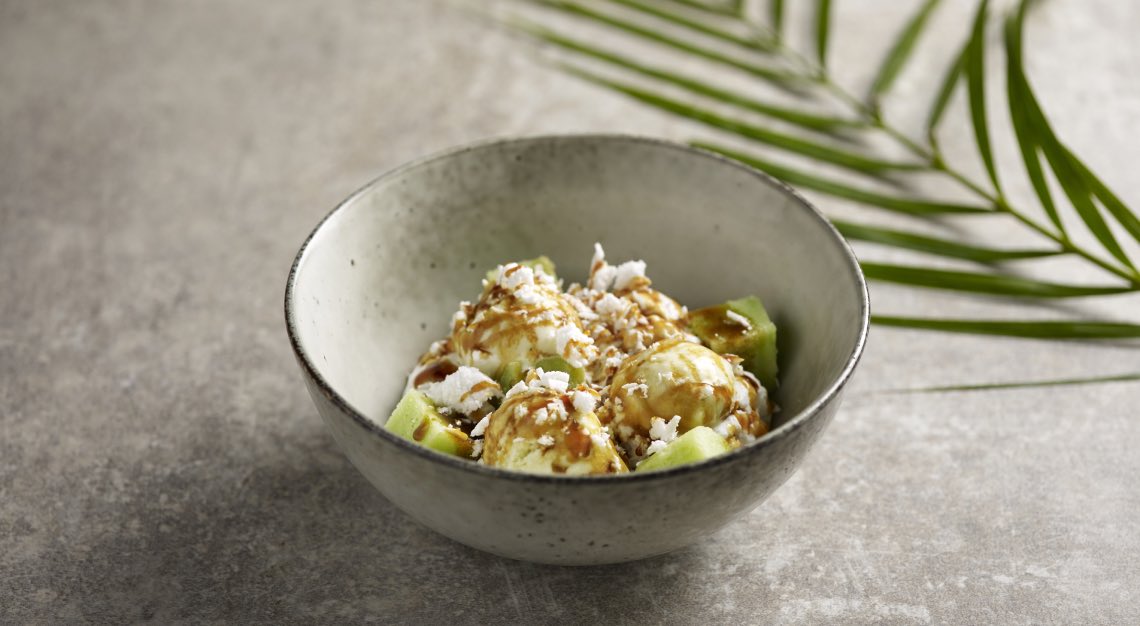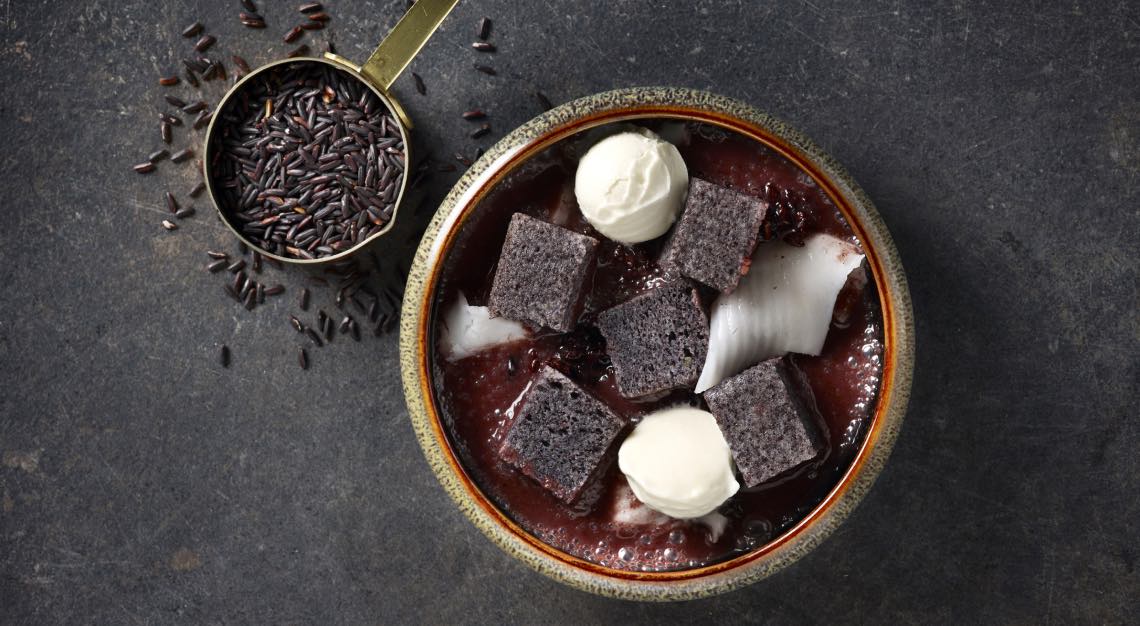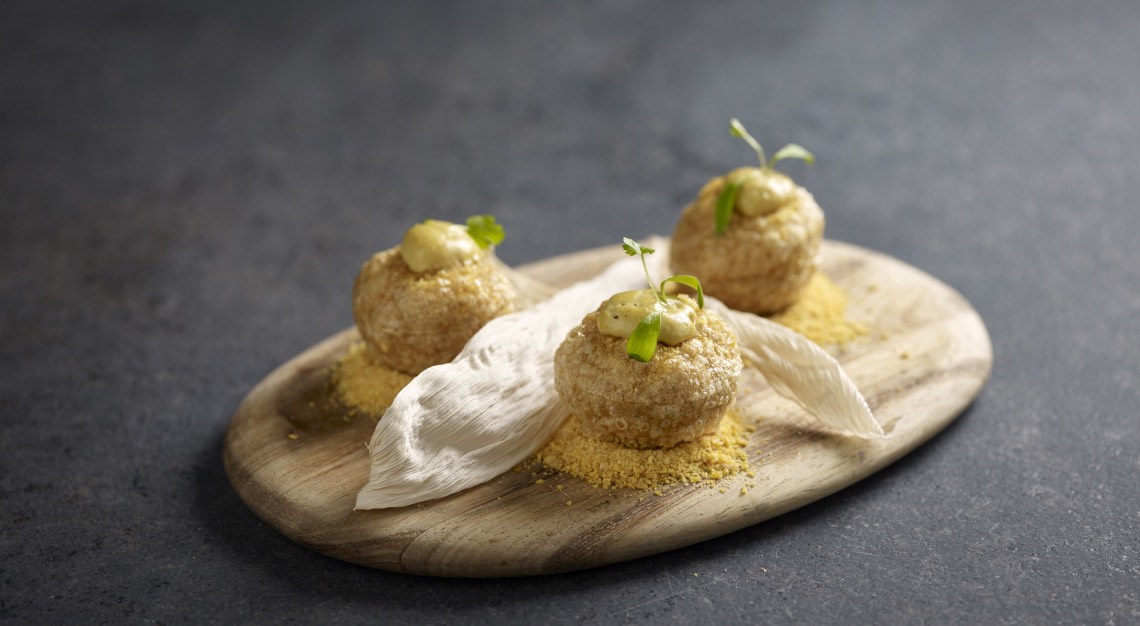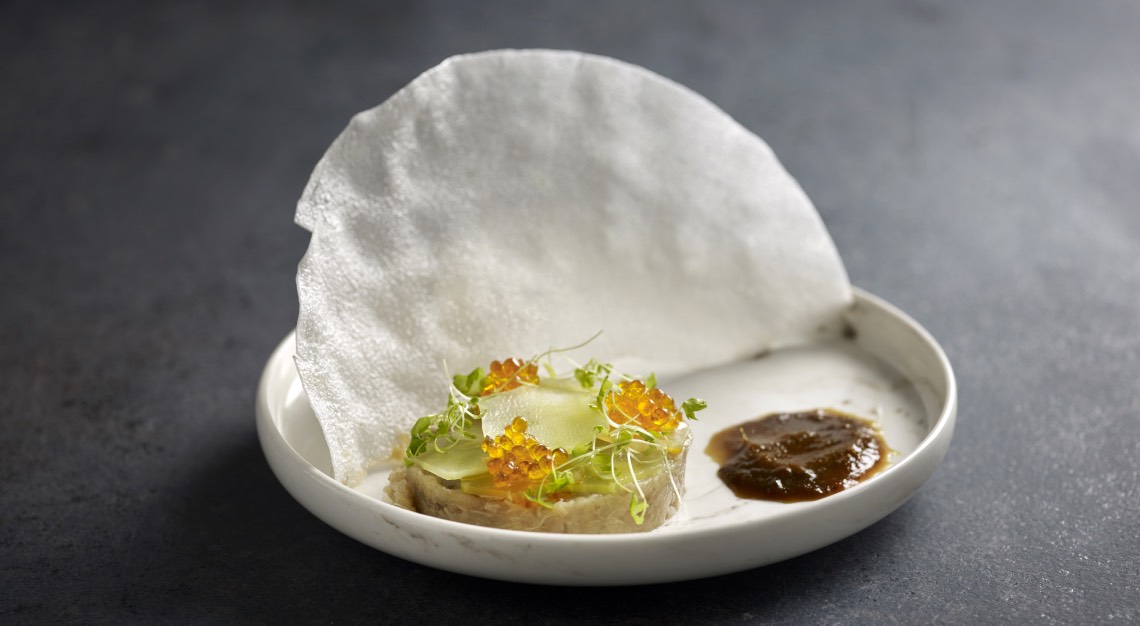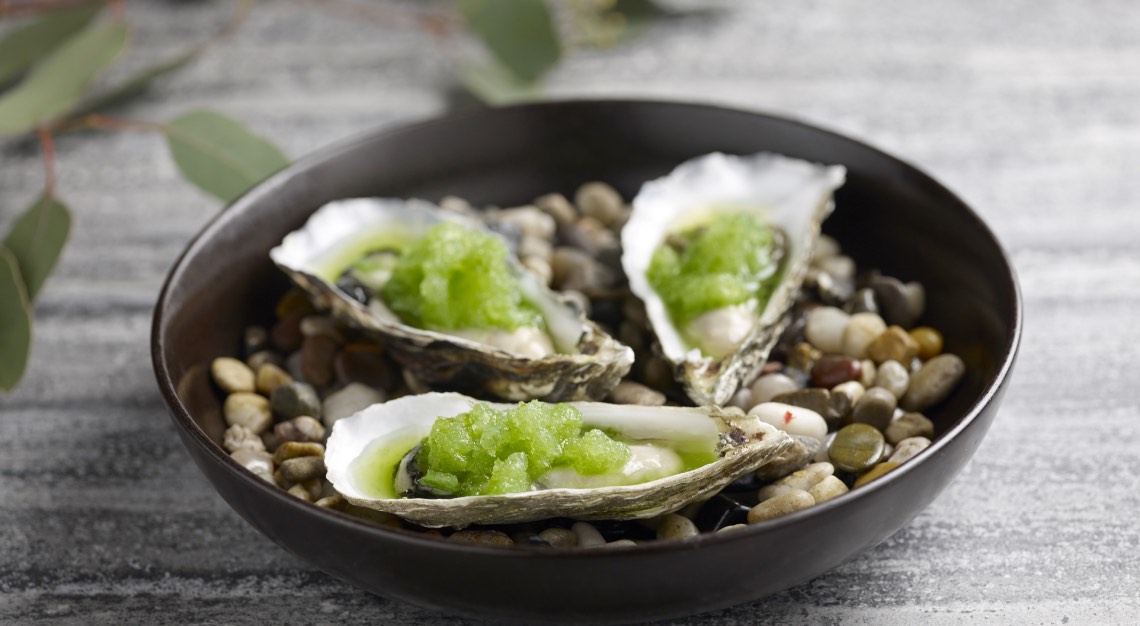 The Herbal Chicken fares slightly better and the substitution of rice for couscous is quite charming, and works well. The angelica sauce is crucial and well-conceived, and the cucamelons (pickled in Chardonnay vinegar, Szechuan peppercorn and chilli) are just perfect. When you think about it, it's a lot of effort to go to for such a seemingly unimportant dish element, but this is where chef Sue comes to the fore, because every ingredient is treated with respect, irrespective of how secondary or tertiary its role might be. Precision is important. When you know how you want things to taste, and what works well with the other elements on your dish, it's stupid to leave anything to chance. 
A great example of this – in terms of time and preparation – is the 65 Degrees Kurobuta Pork Belly (sunchoke, leek flowers, soy vinegar infused with Szechuan peppercorns) which is brined for 48 hours and then cooked sous vide for 18 more. This is prior to being pan-seared and smoked in an oven that produces no smoke. Chef will explain this to me one day, I hope.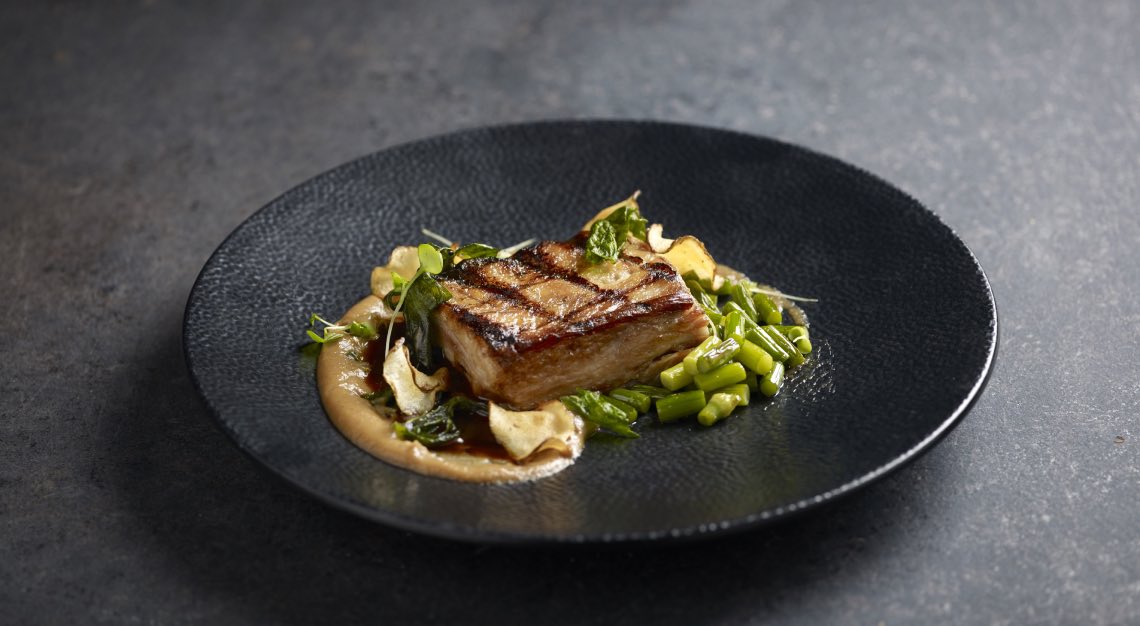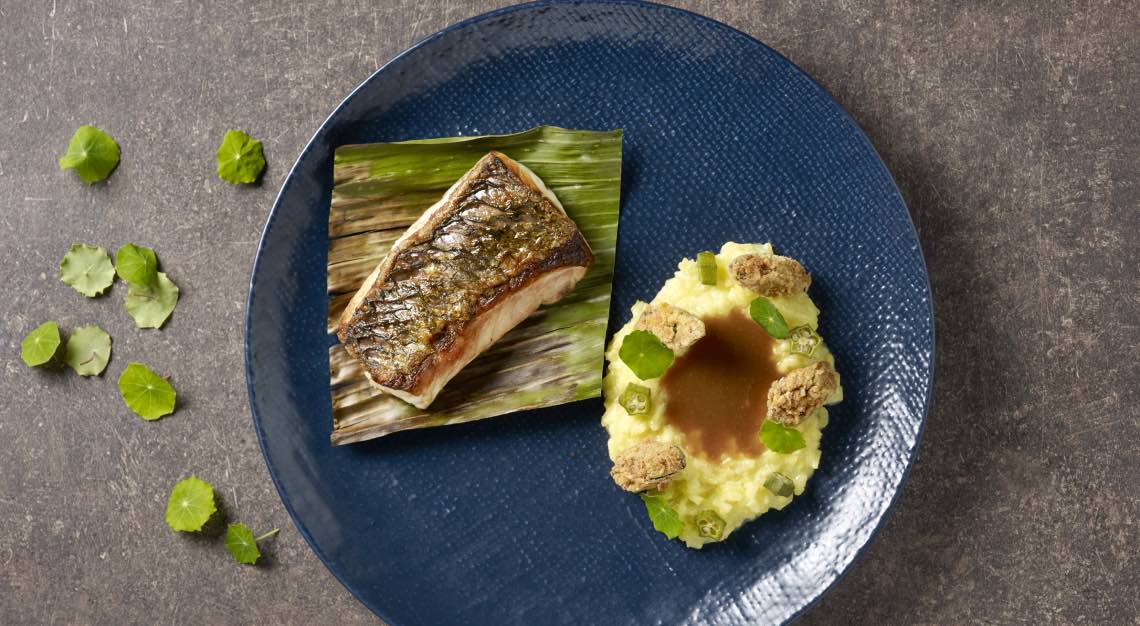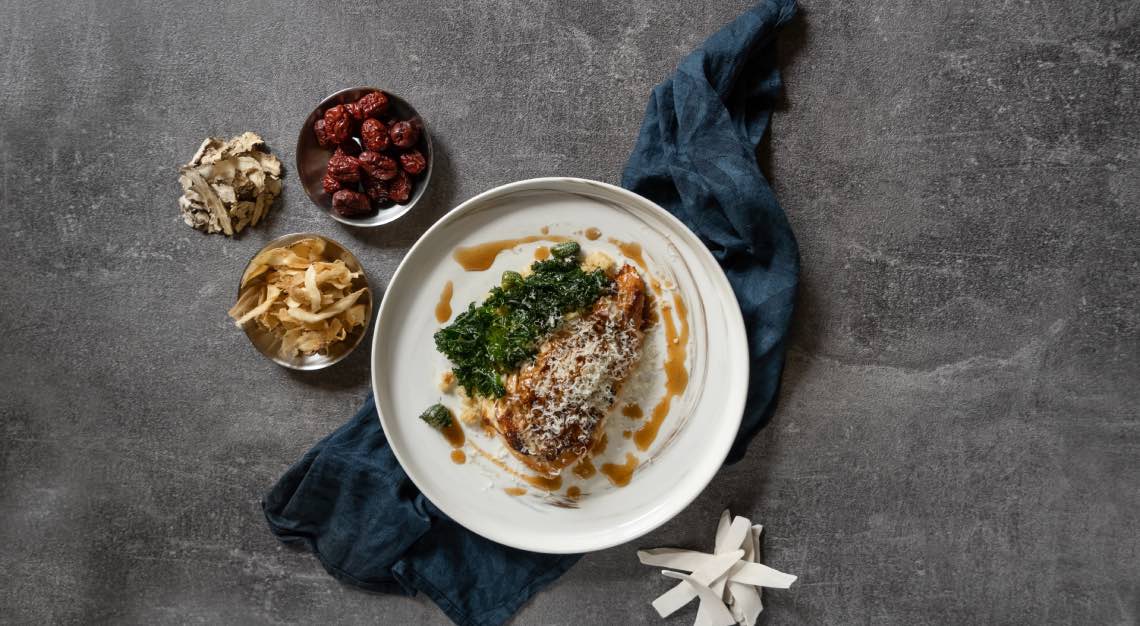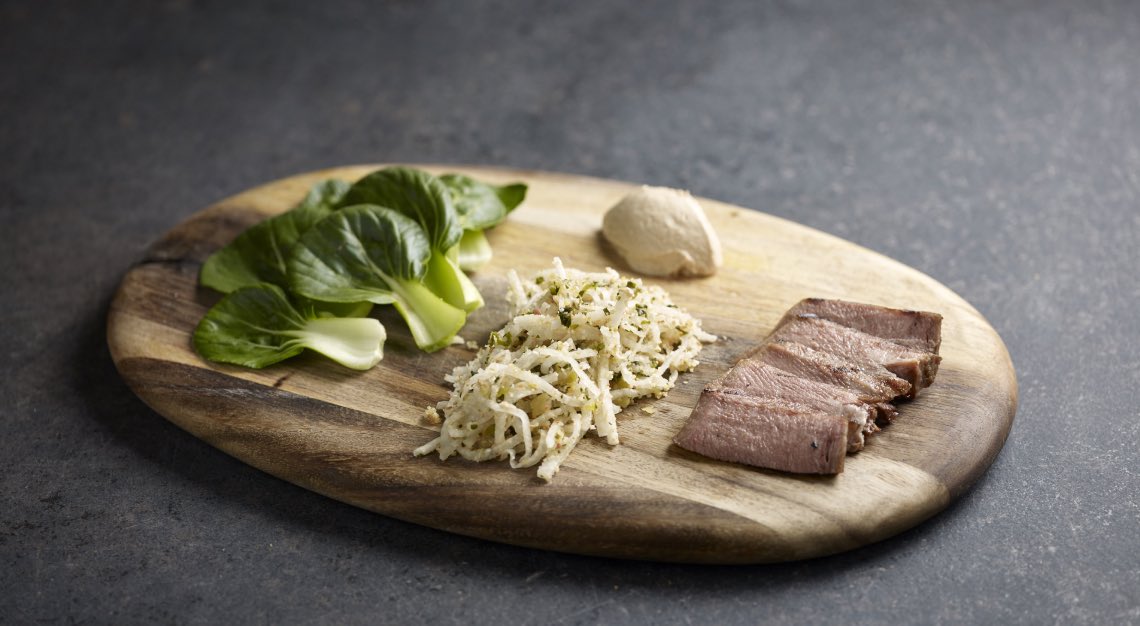 I like this dish not only because it is delicious, but also because it nods to some of the great slow-cooked dishes in Southeast Asian cuisine. Chef Sue may have the opportunity to call on prime quality ingredients, but that doesn't mean that the precepts of imbuing a dish with multiple flavours over time isn't relevant.
You'll notice, perhaps, that I have been working my way backwards for this particular review – so chef, Sue me – and it's not entirely accidental. I didn't love the Rojak (guava, balonglong, rose apple and green papaya) simply because the watered-down shrimp paste didn't quite work, but the sago cracker most certainly did.
There is just enough time to mention the Assam Laksa Ceviche, which, quite honestly, is a menu title ripe for ridicule and dismissal. Just how the hell is that going to work, anybody would ask themselves?
Answer: quite well. Seabass, green chilli, pomegranate and shaved ginger stick their noses in, and the tamarind-flavoured glass noodles come to the party. And then there's the shrimp paste ice cream. Not going to repeat that. You read it right. It's not the most successful dish in chef Sue's repertoire, but it's interesting and stimulating.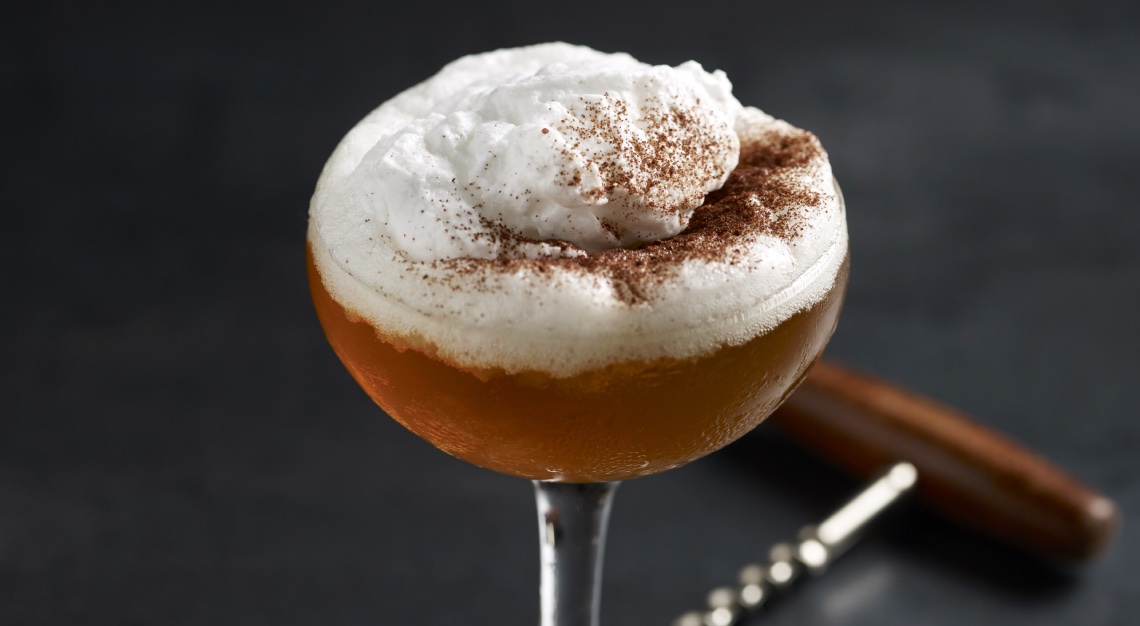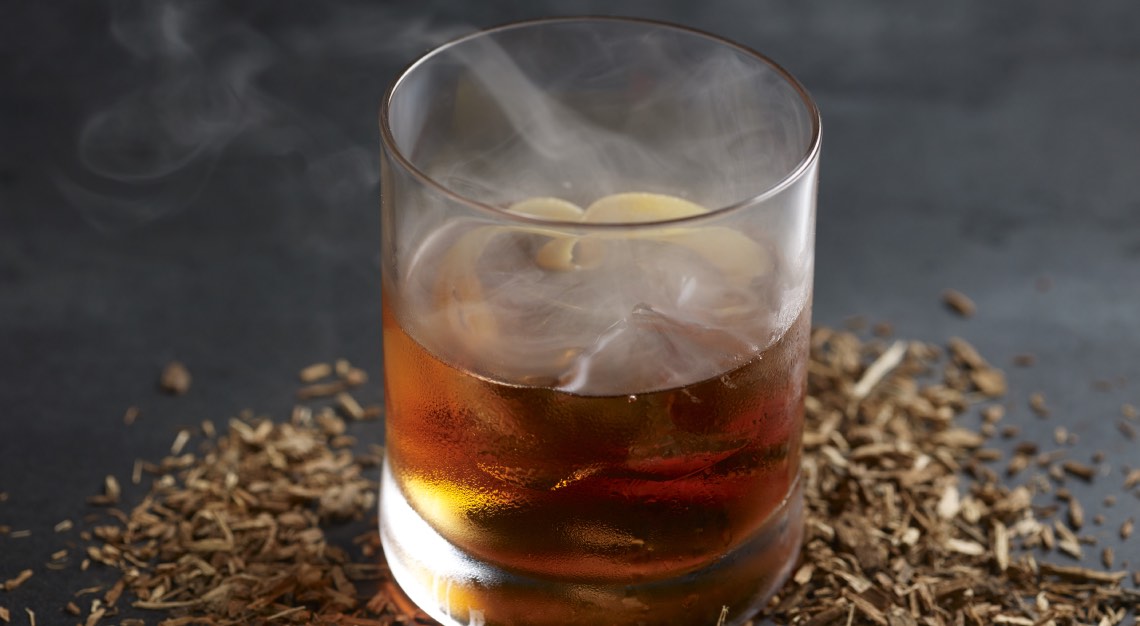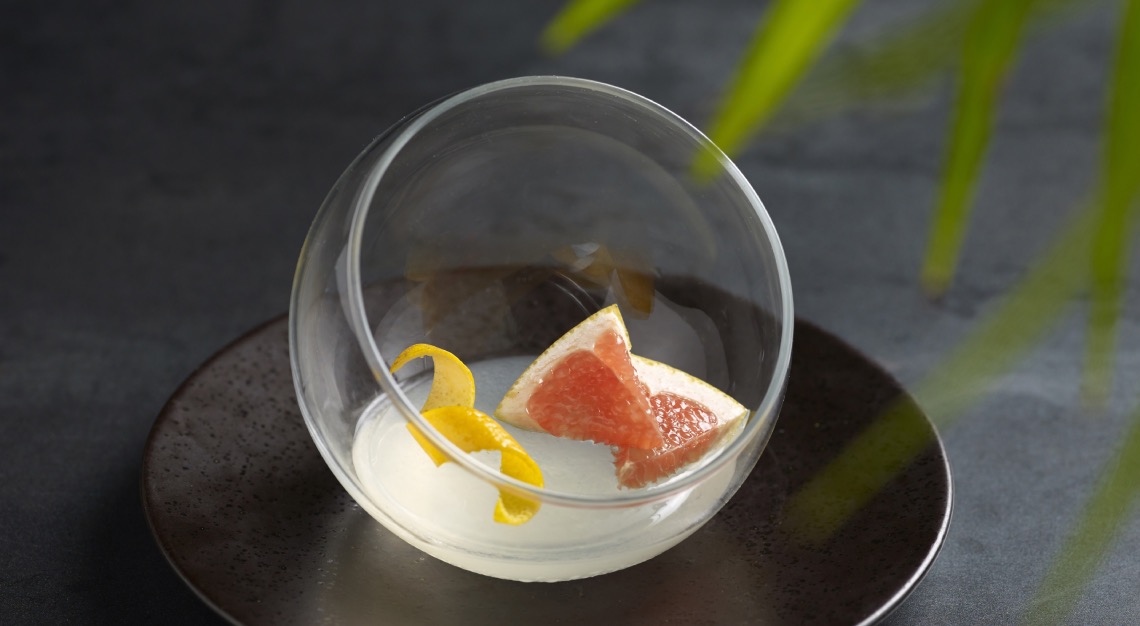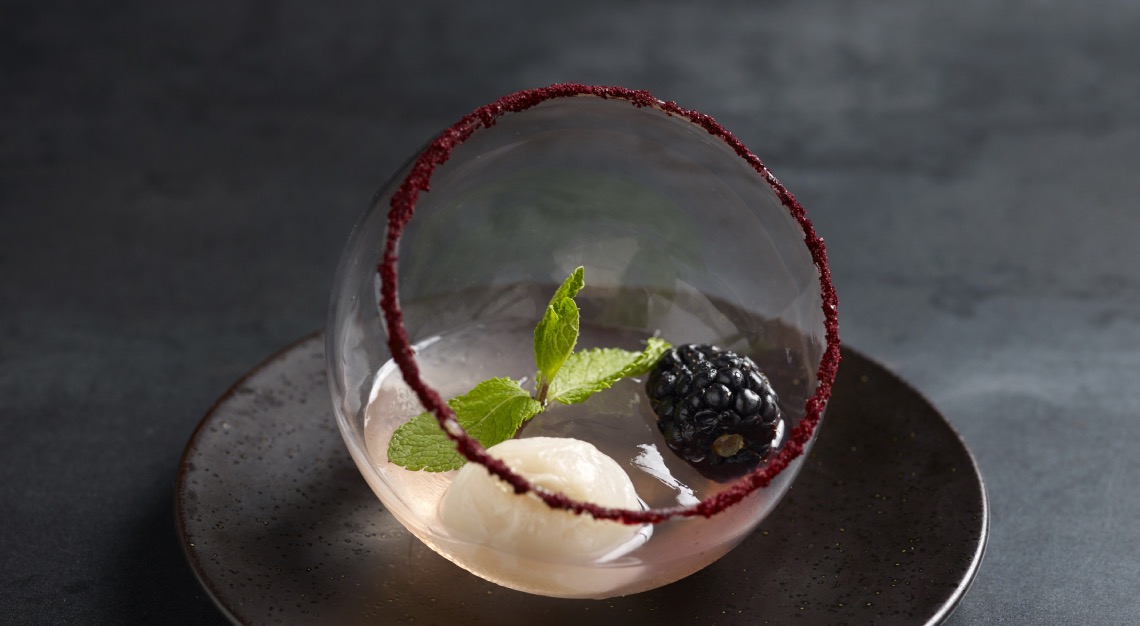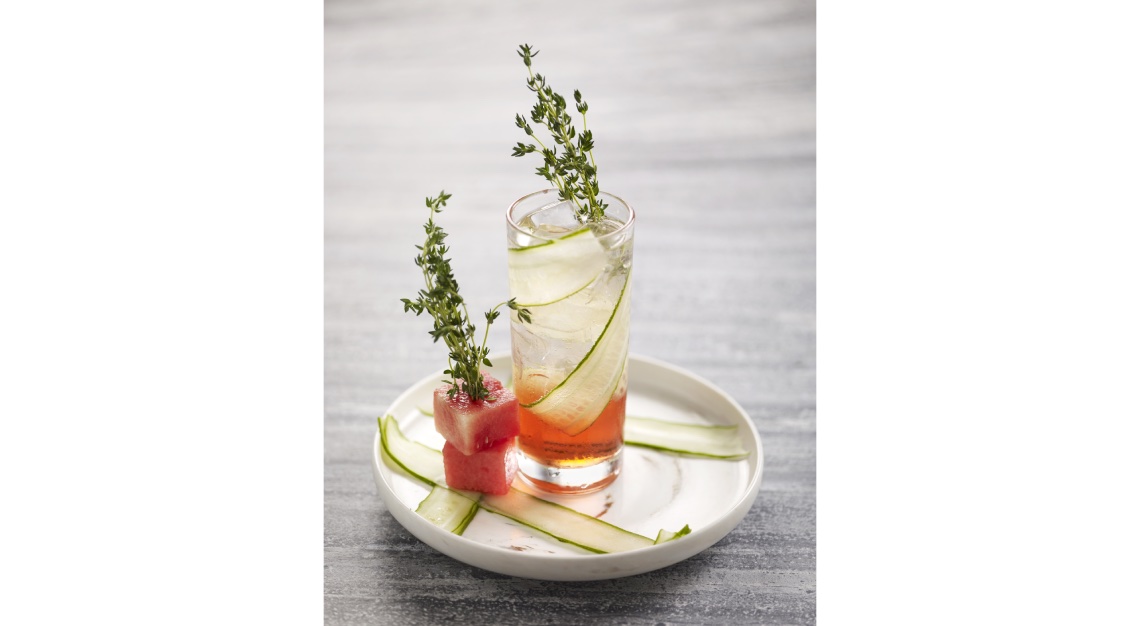 There could be many groups of people who would balk at such an apparent mishmash, maybe even stopping for a moment to announce that they're purists and accuse the chef of cultural misappropriation. Quite frankly, I am fed up with this attitude. Nothing in food is sacrosanct anymore. Sorry. You can do what you want. You have à la carte blanche (pun intended) and if people don't like it because it isn't what their grandmother used to make, amen. Chef Sue has every right (not even taking into account her ethnicity and heritage – yes, you guessed it, she learnt to cook with her mother and aunts, but at least there are no grandmothers involved this time) to take classic Asian dishes and interpret them in her own way. She does it expertly. With love, sensitivity, understanding, and more culinary technique than she has a right to boast of at her age.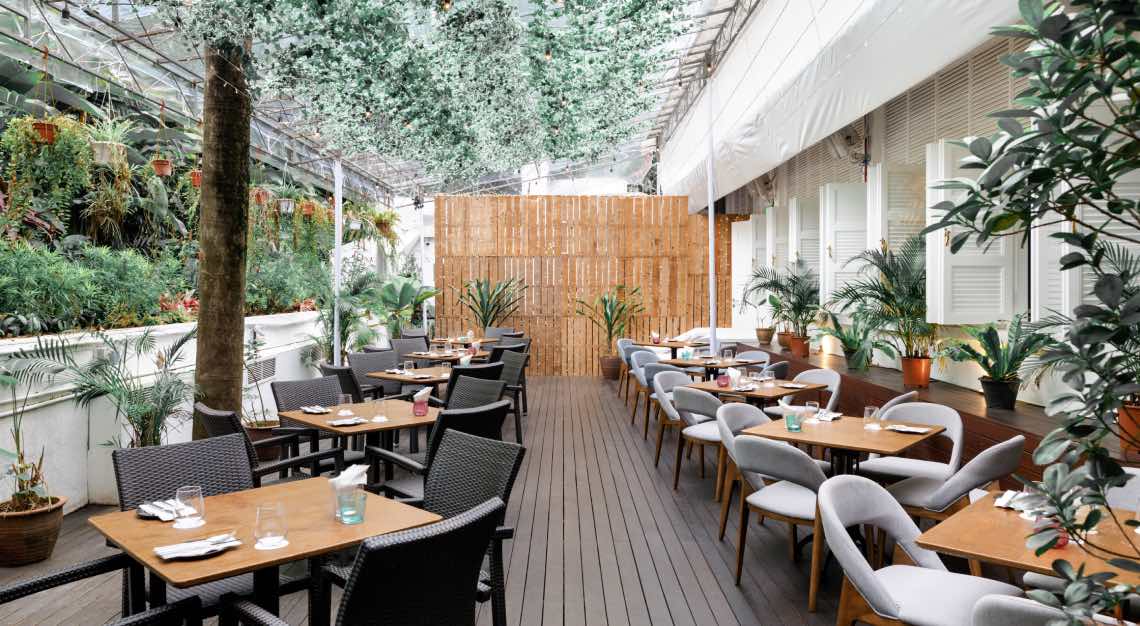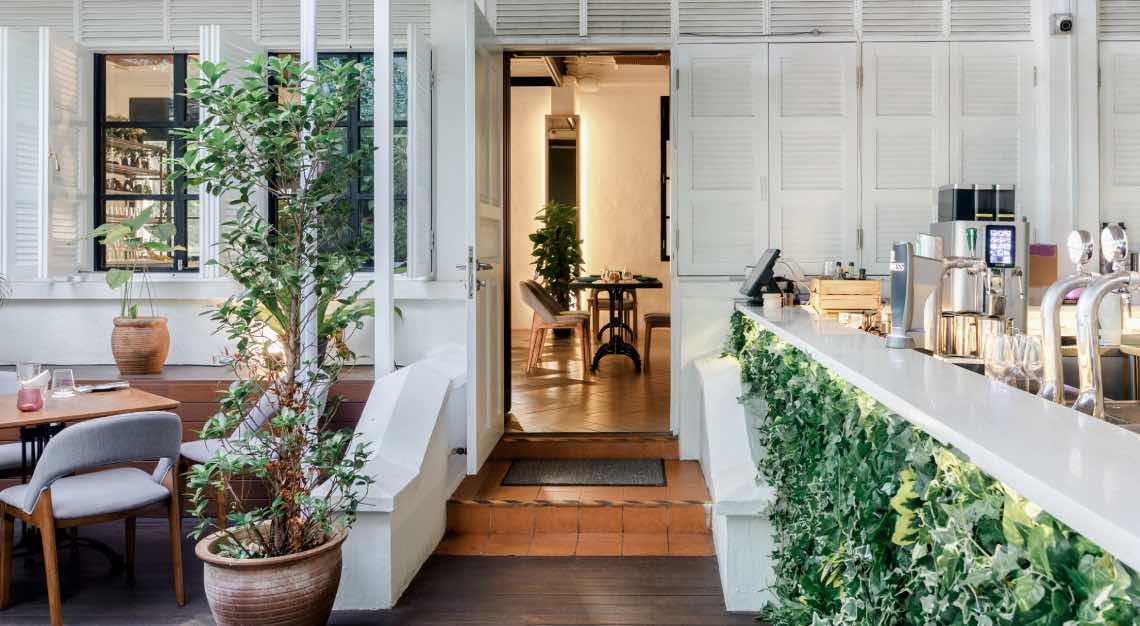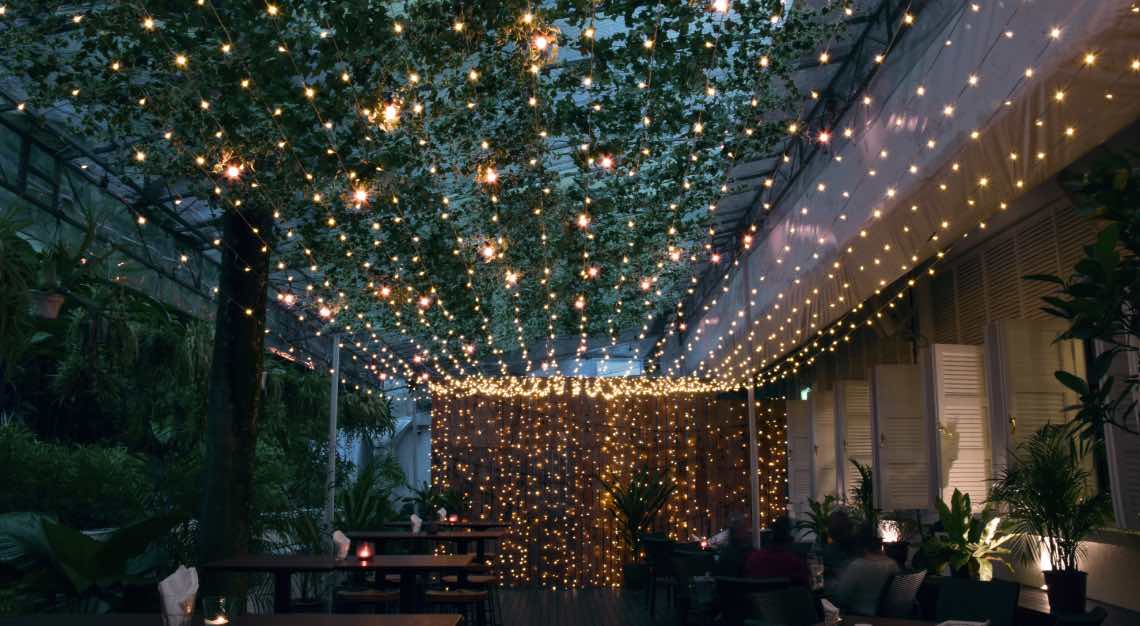 What seems to characterise her approach is something that traditionalists should approve of. Great food takes time to prepare, and this is something that chef Sue seems to have embraced with gusto. She's only 29 years old, but already knows that preparing even a minor element for a dish can take days, and she's not afraid to take that time, even if it doesn't always work. This is the mark of a good chef, and the possible makings of a great one. 
I highly recommend Botanico. If, again, you can get a table. I seem to be saying that about a lot of restaurants these days, with many being booked up until the end of February. What's happening? Doesn't anybody have other places to be? 
Botanico
50 Cluny Park Road
Level 2
Singapore Botanic Gardens
Singapore 257488
Tel: +65 9831 1106