Philipponnat's Clos des Goisses is an excellent Champagne to invest your money (and taste buds) in
As far as Champagne houses go, few have as impressive a history (and taste, for that matter) as Philipponnat. The story begins in 1522, in the small town of Mareuil-sur-Ay in Vallée de la Marne, where it is now one of the last few Champagne houses run by a member of its founding family – Charles Philipponnat, who has been overseeing the everyday business since 2000. With great vision, technical skill and a perfectionist's attention to detail, he has returned the house to its last Golden Age (1913 to 1962), producing wines with more depth, intensity and freshness.
Philipponnat, a small company of 26 permanent staff, respects the celebrated tradition of Champagne as well as the need for innovation to stay ahead of the competition. Currently home to 17 hectares of vineyards, Philipponnat produces about 58,000 cases of Champagne each year, divided among 13 different cuvées. This includes single-plot cuvées, vintages and the winery's most famous, the Clos des Goisses, an excellent Champagne to invest your money (or taste buds) in.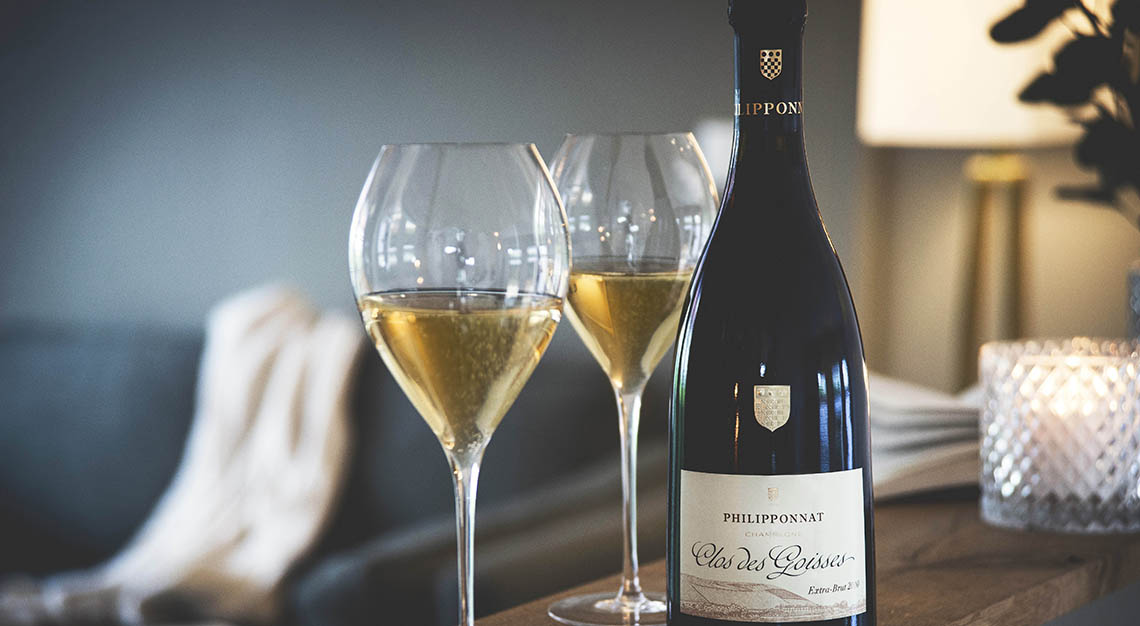 Produced with grapes grown on a unique, pure chalk hillside with a 45º slope facing south ('Goisse' means 'steep slope'), the Clos des Goisses has one of the Champagne region's most extraordinary terroirs. Facing due-south, its grapes are blessed with sunshine from dawn to dusk, ensuring an unmatched degree of sugar maturity. Balance and ripeness of the grapes are a sure thing, regardless of climate, making every year a good year for Clos des Goisses. And since its first vintage in 1935, it has also proven that great Champagne can be made from a single site, and not a blend of vineyards.
Vinified mainly in wooden casks with zero malolactic fermentation, it is a distinctively full-bodied Champagne that marries perfectly with foie gras, truffle, red meat and game. And contrary to the preconceived notion that Champagne does not improve with age, the Clos des Goisses has a track record of ageing beautifully for decades. The 2008 Clos des Goisses Extra-Brut, in particular, is a vintage that does plenty of justice to the name of Philipponnat, despite how poor a year 2008 was for the industry. Ripe, expressive and full of fresh citrus and pastry notes, it's a delicate wine that will fill the palate with bergamot, lemongrass and a hint of honey. It's delicious alright, but as far as ageing potential goes, it will peak at its best at around 2050 – a long time to go, but surely it's worth the wait.