These luxury watch brands reported better than average growth and market share in 2018
The luxury watch industry continues on an increasingly polarised trajectory where strong yields are reported at the top and bottom segments. A 2019 report by Morgan Stanley in association with Swiss consultancy firm LuxeConsult found that the Swiss watch market which consists of 350 brands is dominated by four main conglomerates: The Swatch Group, Rolex, Richemont and LVMH. Altogether they account for 75 per cent of market share.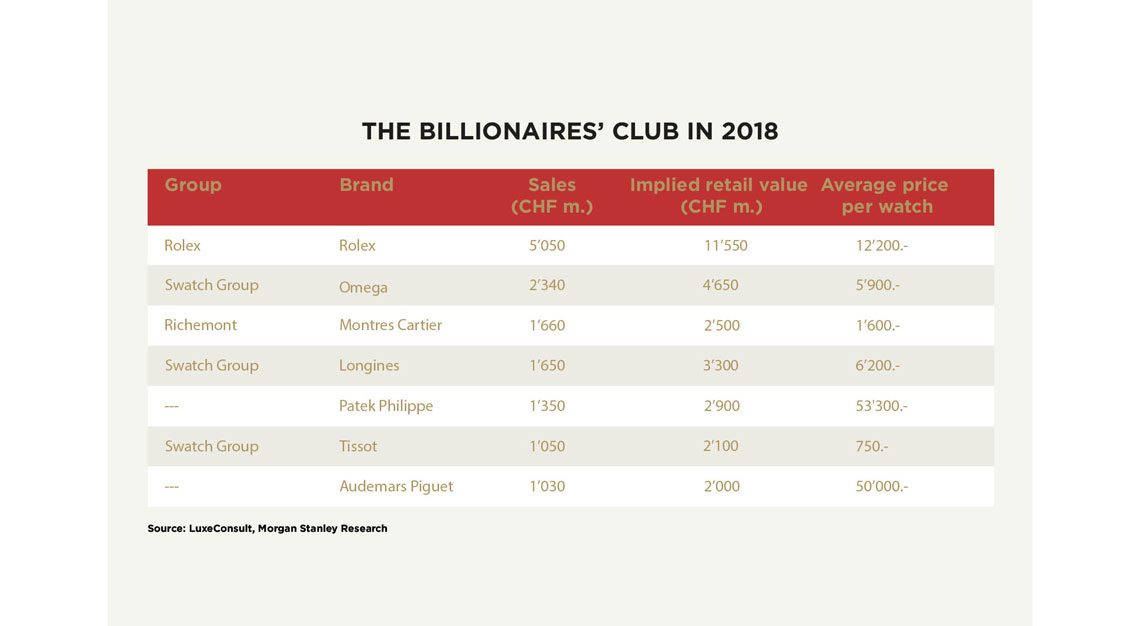 Of the CHF51.8 billion (S$69.4 billion) in retail sales of Swiss watches made in 2018, 28.6 per cent went to the Swatch Group, which owns 19 brands including Omega, Breguet, Blancpain, Longines and Tissot. Among them, Omega, Longines and Tissot reported an annual sales turnover that exceeded CHF 1 billion (S$1.34 billion). This brings The Swatch Group right to the very top as the world's leading luxury watch conglomerate.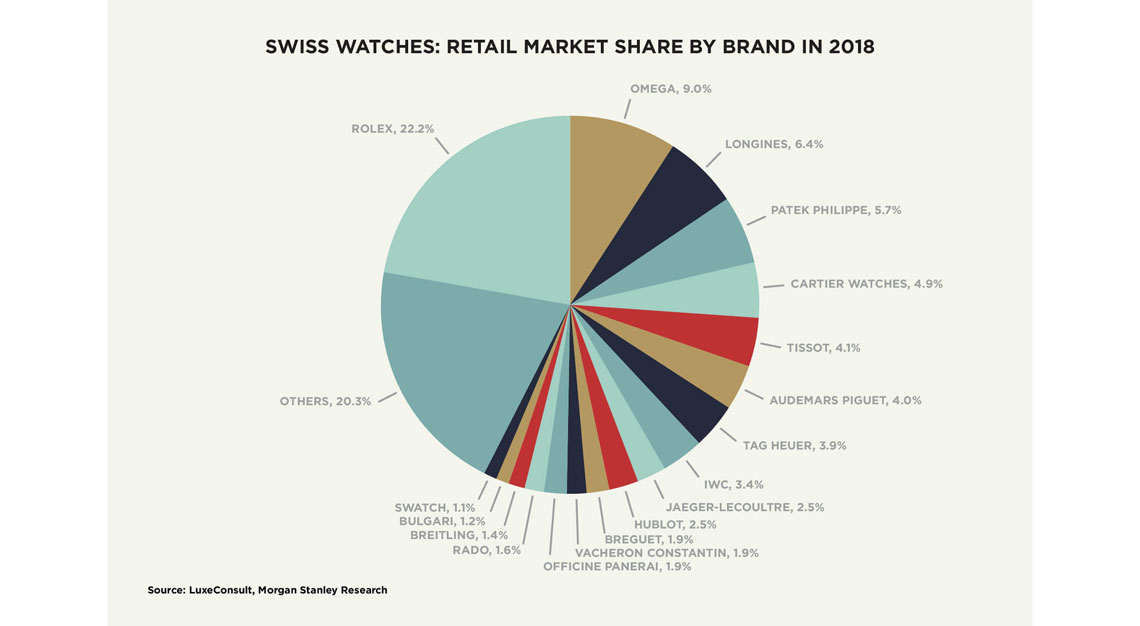 These three brands collectively make up 60 per cent of The Swatch Group's annual turnover and contribute the lion's share of the group's profit. Rolex (excluding Tudor) took up 23.5 per cent of the CHF51.8 billion (S$69.4 billion). 18.4 per cent went to the Richemont brands predominantly Cartier and 7.9 to LVMH which owns TAG Heuer, Bulgari, Zenith and Hublot.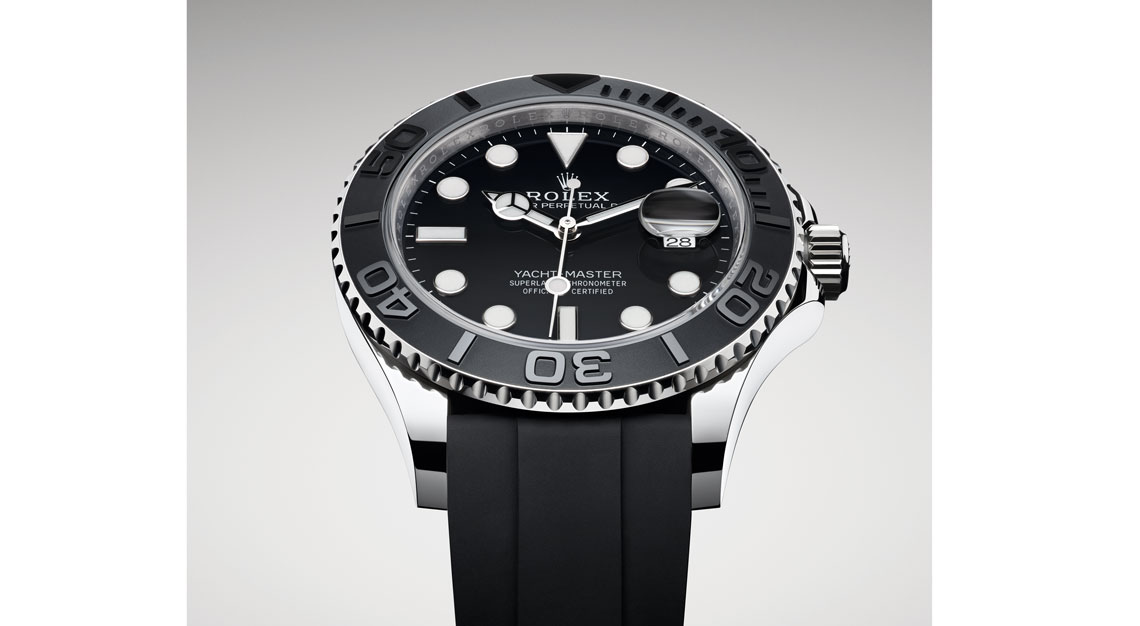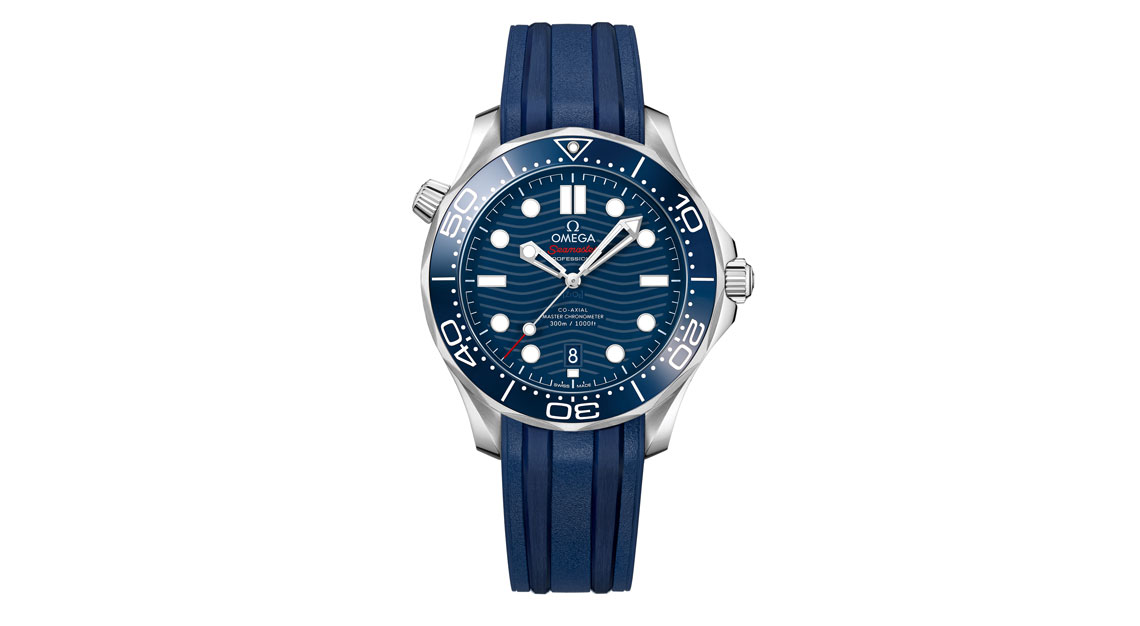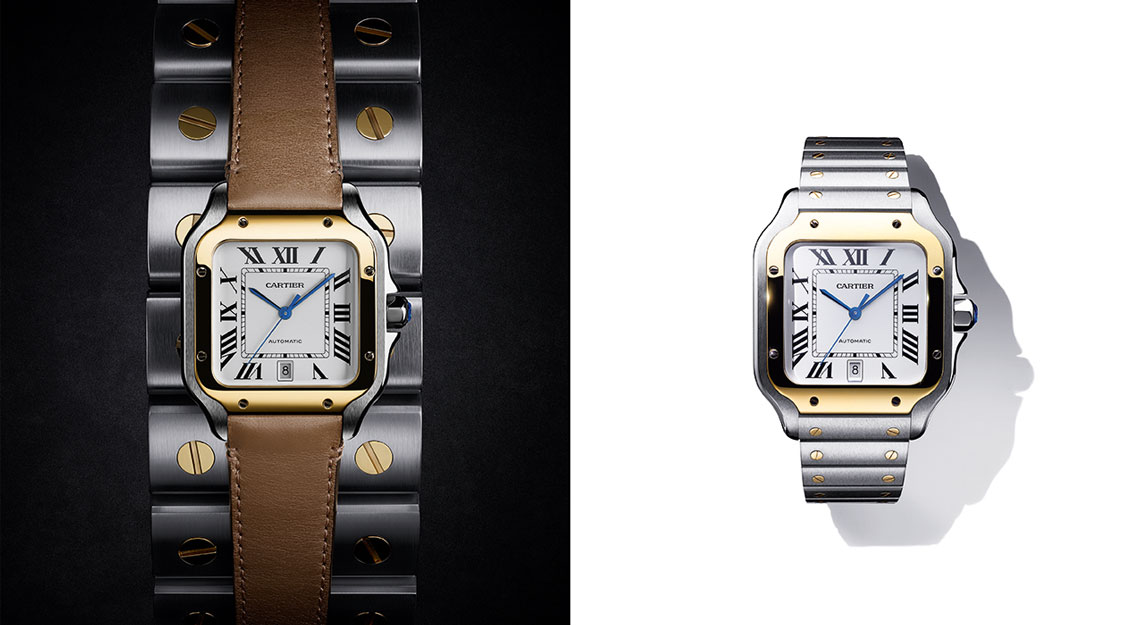 In terms of turnover value, Rolex led the charge at CHF 5 billion. Coming in second but more than CHF2.5 billion behind is Omega, and Cartier places third at CHF1.66 billion.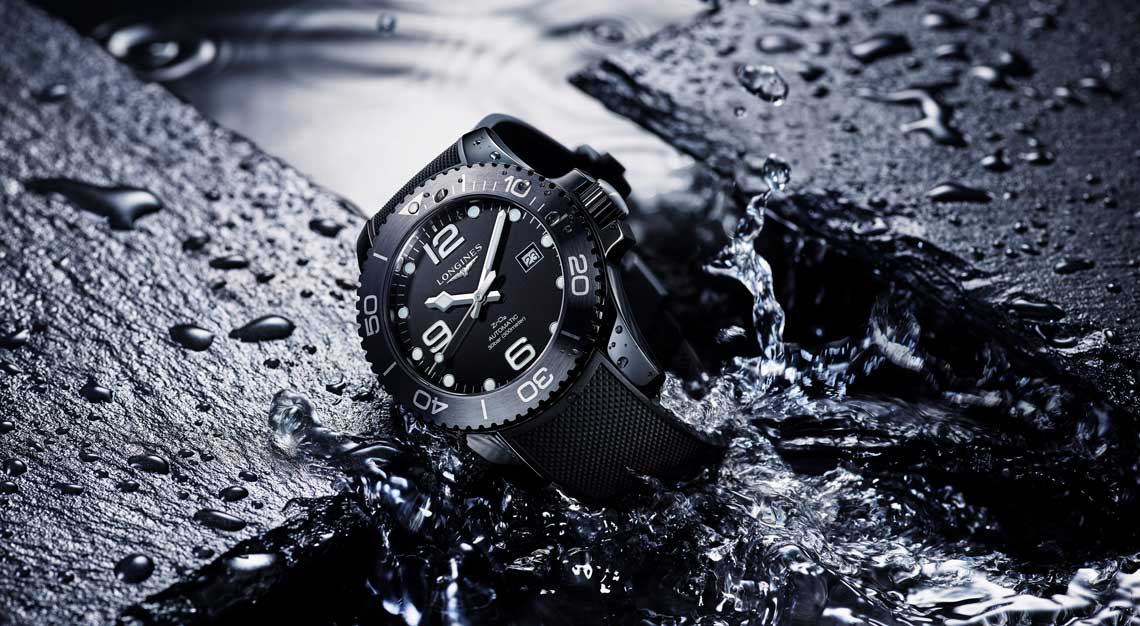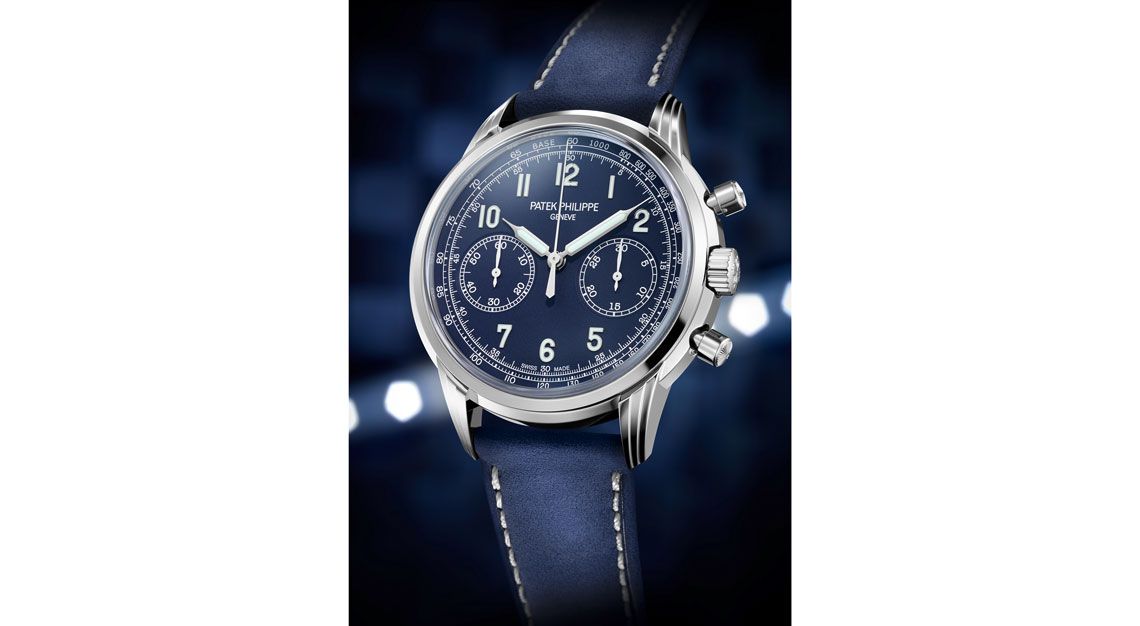 Longines took fourth place with CHF1.65 billion (S$2.21 billion) – just a hair's breadth behind Cartier – and Patek Philippe reported CHF1.35 billion (S$1.8 billion).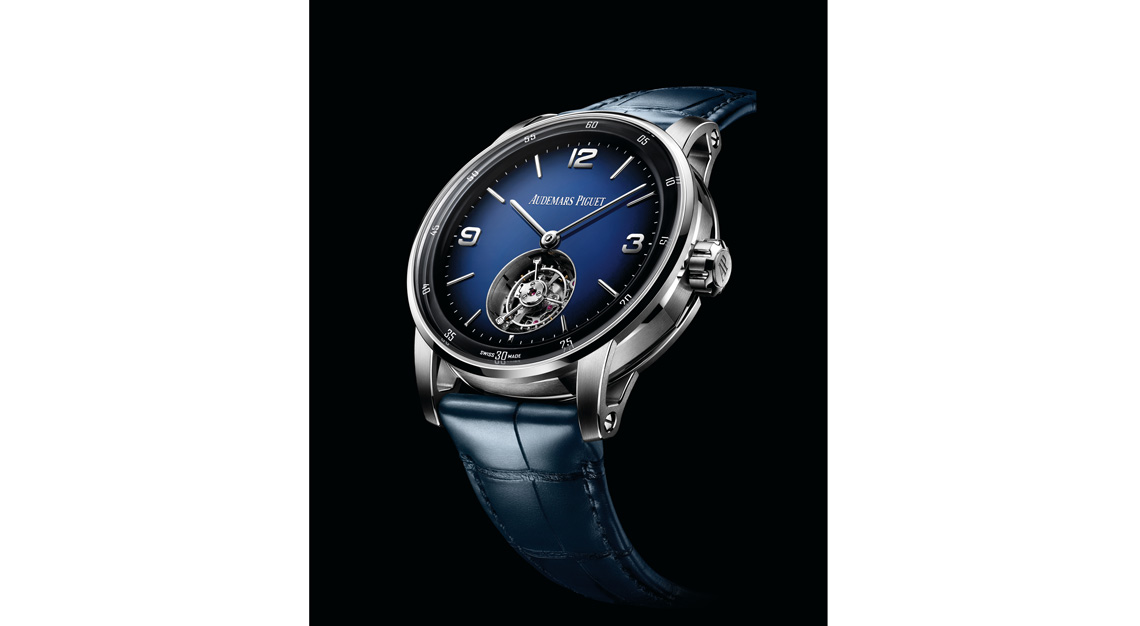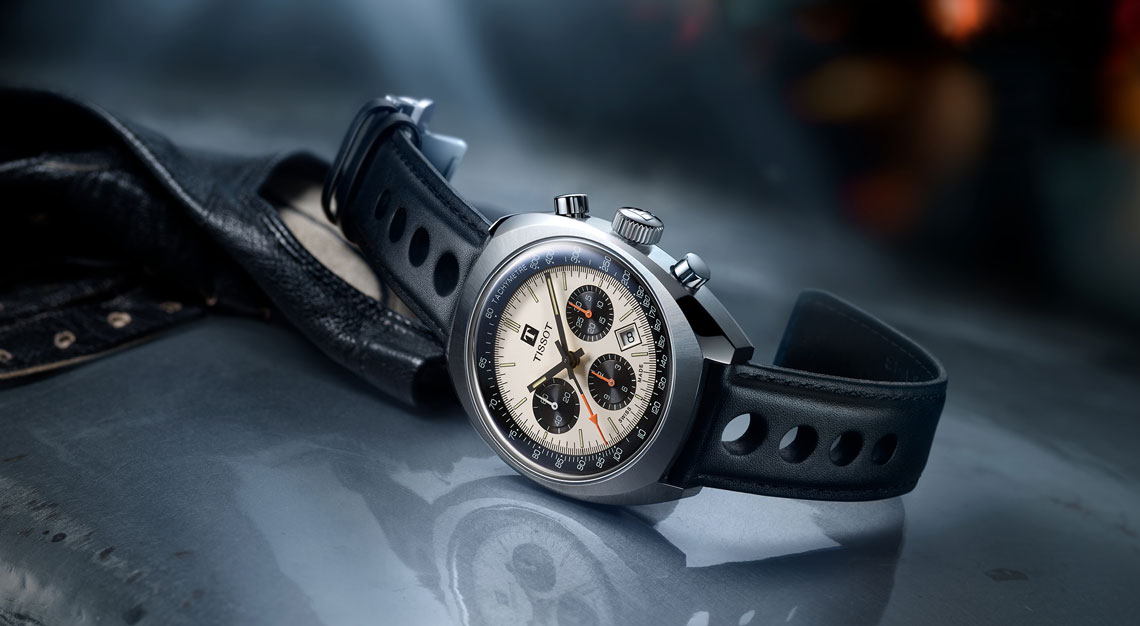 Tissot stands at sixth position with CHF1.05 billion (S$1.4 billion) and Audemars Piguet just makes it into the club with CHF1.05 billion (S$1.4 billion).
Another key trend that stood out in the report was the robust performance of brands with high-end positioning. Rolex, Patek Philippe and Audemars Piguet closed the year with record high sales and profits, suggesting that consumers today have a strong preference for ultra-premium timepieces. Even though Richard Mille didn't make the list, its sales grew by an astounding 15 per cent in 2018. The last time the industry saw such healthy numbers was over 10 years ago in the early to mid 2000s.
On the overall, the luxury watch industry grew by 6.3 per cent, but the report estimates that growth for this select group of brands should be something closer to 9 per cent.