Expect the most symbolic elements of ancestral India given a creative and contemporary twist
Bhupindar Singh, the most famous maharajah of Patiala, was an extraordinary man. Towering above all others at six feet and seven inches, he married five times, had numerous concubines, and fathered a grand total of 88 children in his lifetime. Known for his insatiable appetite for luxury—he was the first man in India to own a private jet and had an entire fleet of Rolls-Royce motorcars at his disposal—the Maharajah was also famous for his immoderate taste for jewellery.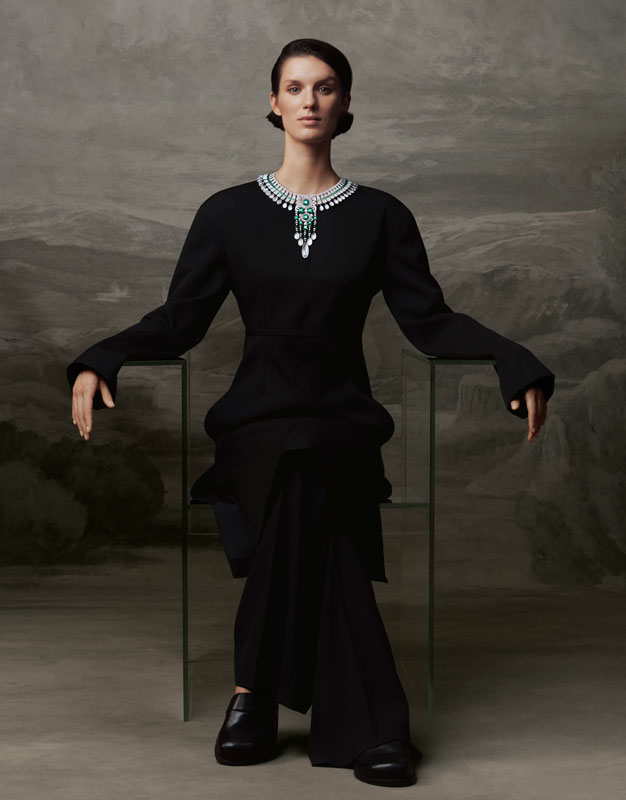 He paid regular visits to the best jewellers on Place Vendôme in Paris, with servants in tow carrying trunks full of diamonds and gemstones, requesting to transform these fabulous jewels into magnificent showpieces befitting his status and stature. These special orders by the Maharajah always stirred up lots of excitement around the square and his biggest commission ever was the one that took place in August of 1928—two years after the legendary Patiala necklace was made – but this time he had walked into the House of Boucheron instead.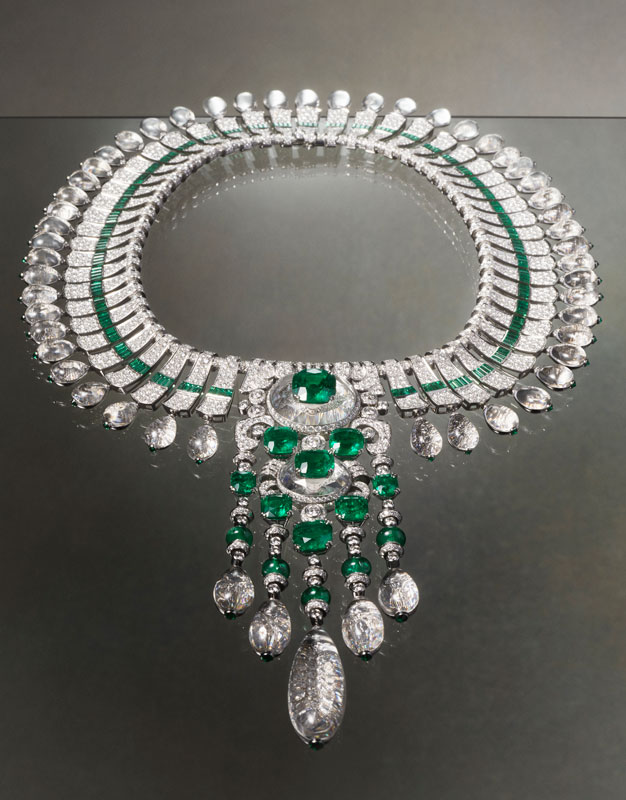 Louis Boucheron welcomed the Maharajah, who had brought diamonds, rubies, emeralds and pearls numbering to the thousands. With these amazing precious stones, Boucheron created an unforgettable collection of 149 jewellery pieces including emerald and diamond collars, multi-stand pearl necklaces, belts festooned with rubies and diamonds, and more. Says CEO of Boucheron, Hélène Poulit-Duquesne, "This is one of my favourite stories at Boucheron. Because the Maharajah was a client of many different brands at Place Vendôme, but the biggest made-to-measure order had been done at Boucheron, so I wanted to tell that story."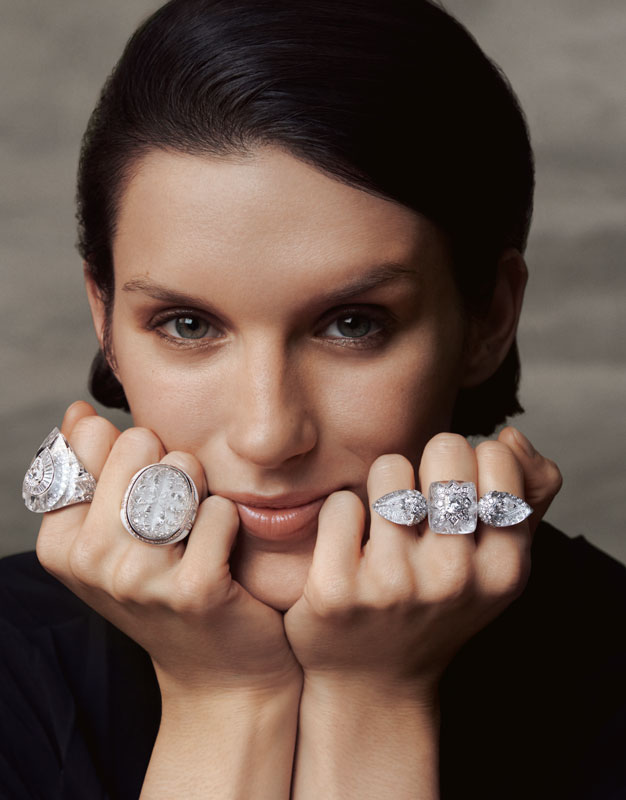 This beautiful chapter in Boucheron's history inspired the maison's latest high jewellery collection dedicated to the maharajahs and maharanis of our time. Wherever they're from and whoever they may be, these are men and women who share a love for exquisite jewellery, craftsmanship, heritage, and most of all with a bold personality. Named the New Maharajahs, it provides the theme for Boucheron's 2022 Histoire de Style collection.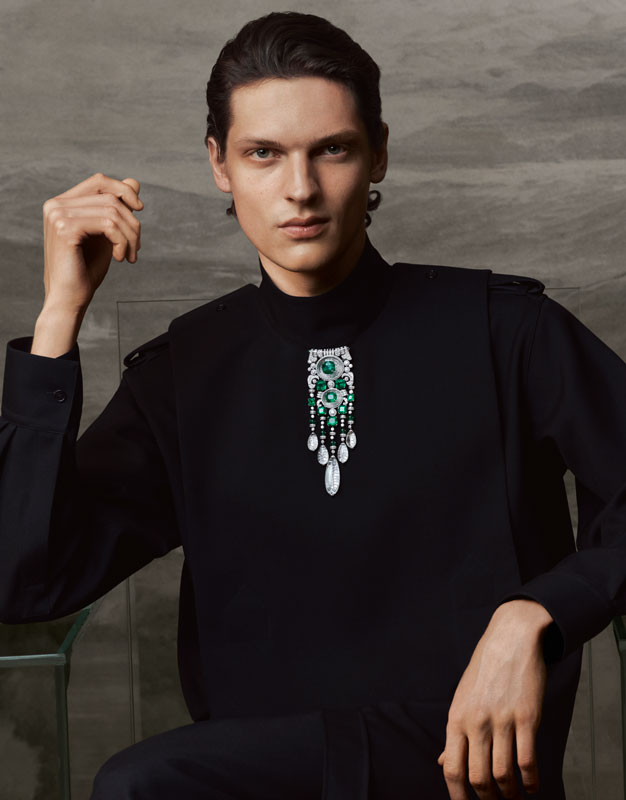 Poulit-Duquesne reveals more about the creation process "I was extremely excited because we started two years ago and I had access to the actual books that recorded all the details of that order by the Maharajah of Patiala. They are so ancient we had to take extra care. We were instructed to handle them with gloves and then return them to the safe."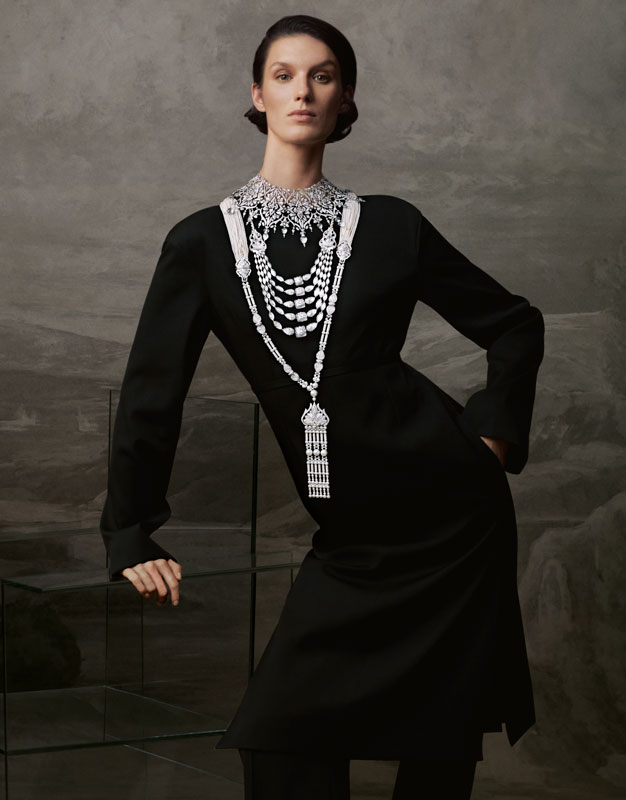 Diving deep into the archives, the Boucheron creation team selected those drawings that resonated the most with jewellery wearers of today and proceeded to re-create them but in a contemporary style.
The result is a highly curated selection of high jewellery that spotlights design elements symbolising ancestral India, such as Padma the lotus flower, turban ornaments or Sarpech, wedding bracelets known as Churiyans, and glyptics which are a form of engraving on gemstones. One key area however where this collection differs from its antecedent is the almost complete absence of colour. Working predominantly with diamonds, rock crystal, pearls, mother-of-pearl, and just a hint of emeralds, this monochromatic collection converts sheer opulence into modern refinement.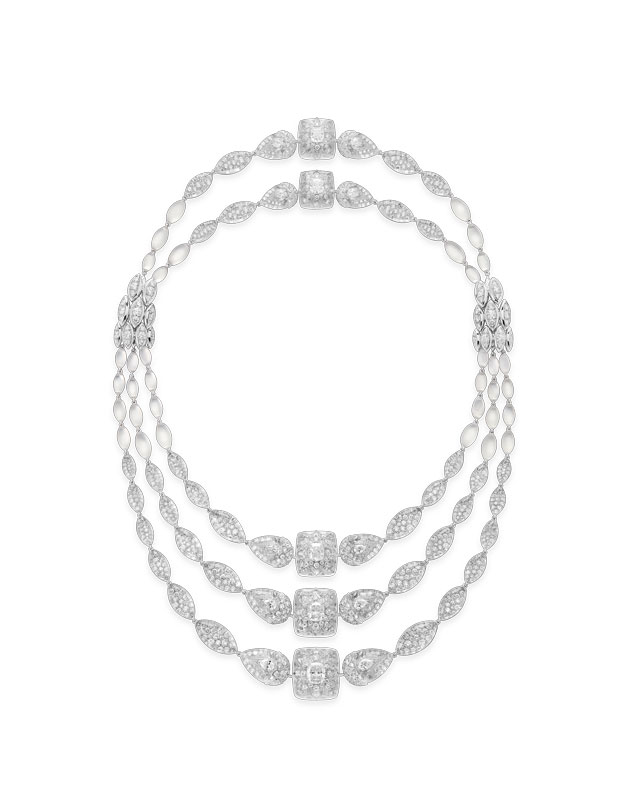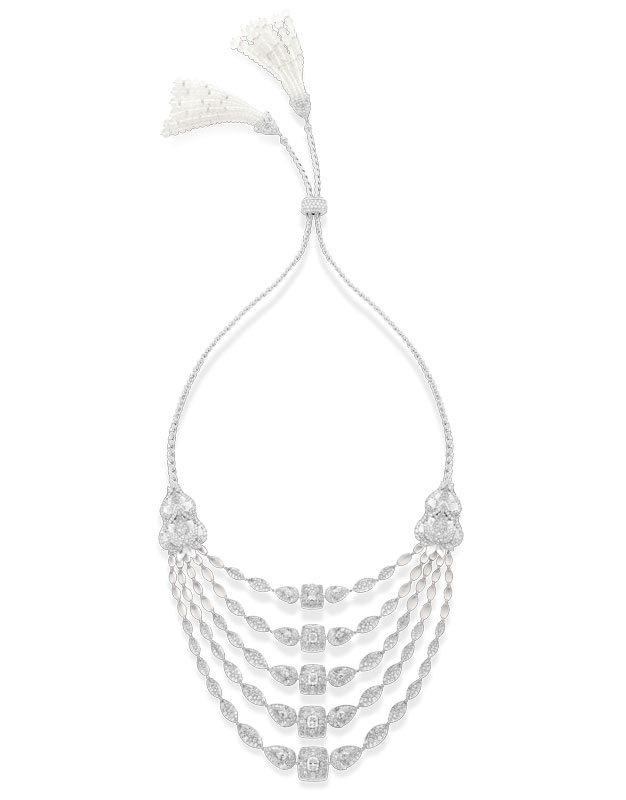 "At the time of the Maharajah, jewellery was used to show one's power and money. Today jewellery expresses the personality of its owner. This is why we have reinterpreted the historical pieces in an exclusively white collection with the exception of two pieces," Poulit-Duquesne explains.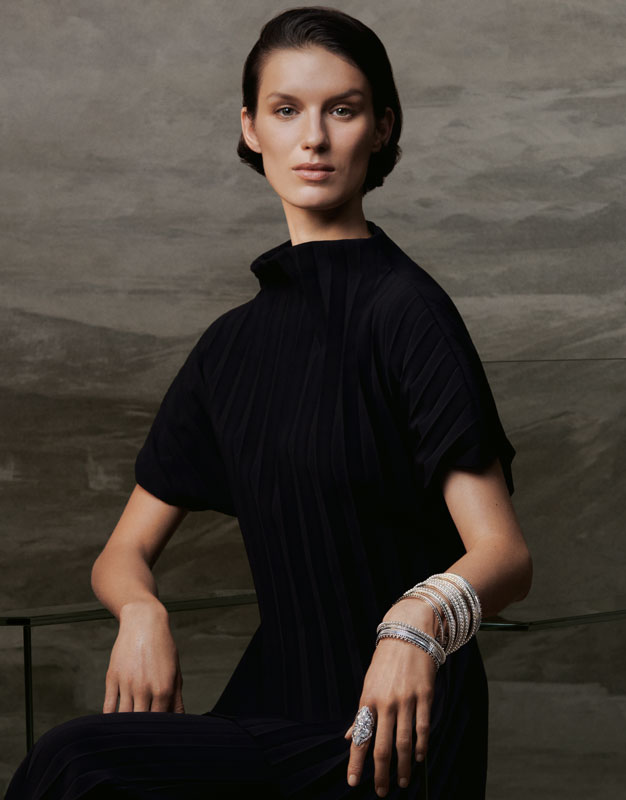 Subtlety, refinement, and elegance are not among the first words that come to mind when one considers jewellery of the great Maharajah of Patiala but this is precisely what Boucheron's Histoire de Style is all about. Interpreting its true heritage with a stylistic approach and modern eye, and Poulit-Duquesne aims to uncover more of the Maison's untold stories in the years to follow. She enthuses, "I'm always pushing for themes that are interesting in the patrimony of the brand to tell our clients. We work five years ahead so we already know the different stories we plan to tell in 2023 all the way to 2025."