Australia's third city, Brisbane, emerges from the shadow of its flashier cities, Sydney and Melbourne, to come into its own as a travel destination
Brisbane, the capital of Queensland, is playfully nicknamed BrisVegas by the locals — but not because of its similarity to bold, brash and exciting Las Vegas. "It's a bit of an inside joke," says Jasmine Webb, marketing communications manager at the newly opened W Brisbane. "Brisbane is the opposite of Las Vegas, hence Brisvegas." Well not anymore. This Australian city, which has long been regarded as quieter and less exciting as compared to Melbourne and Sydney, is experiencing a renaissance of sorts. Leading the charge are a slew of recent or upcoming hotel openings including Emporium Hotel South Bank, Westin Brisbane and The Calile, aiming to entice travellers in search of the next big thing.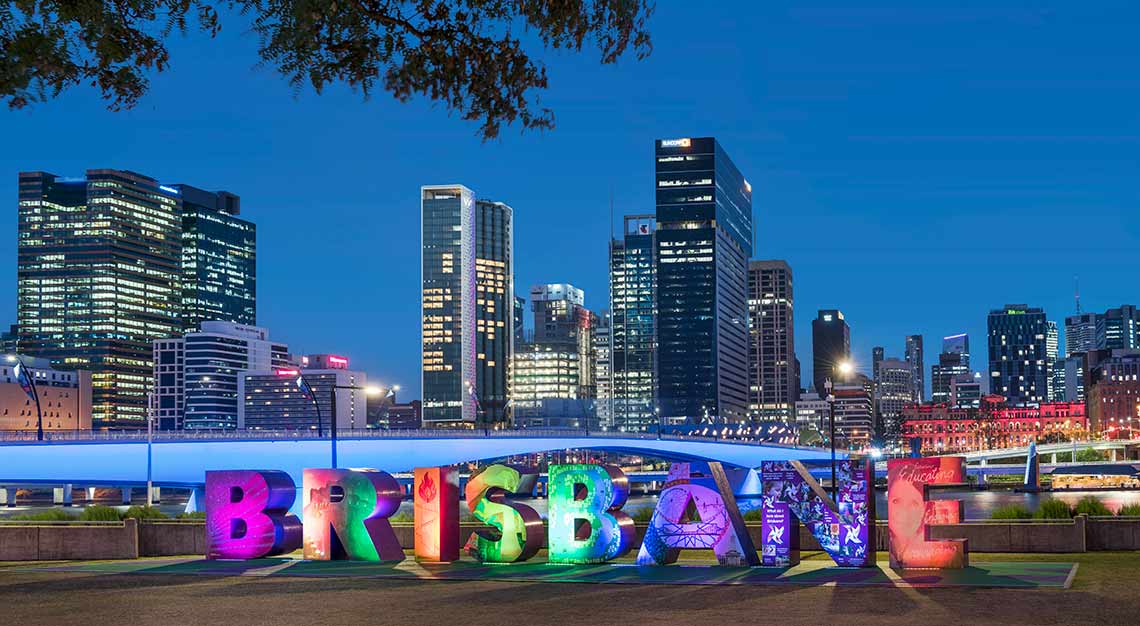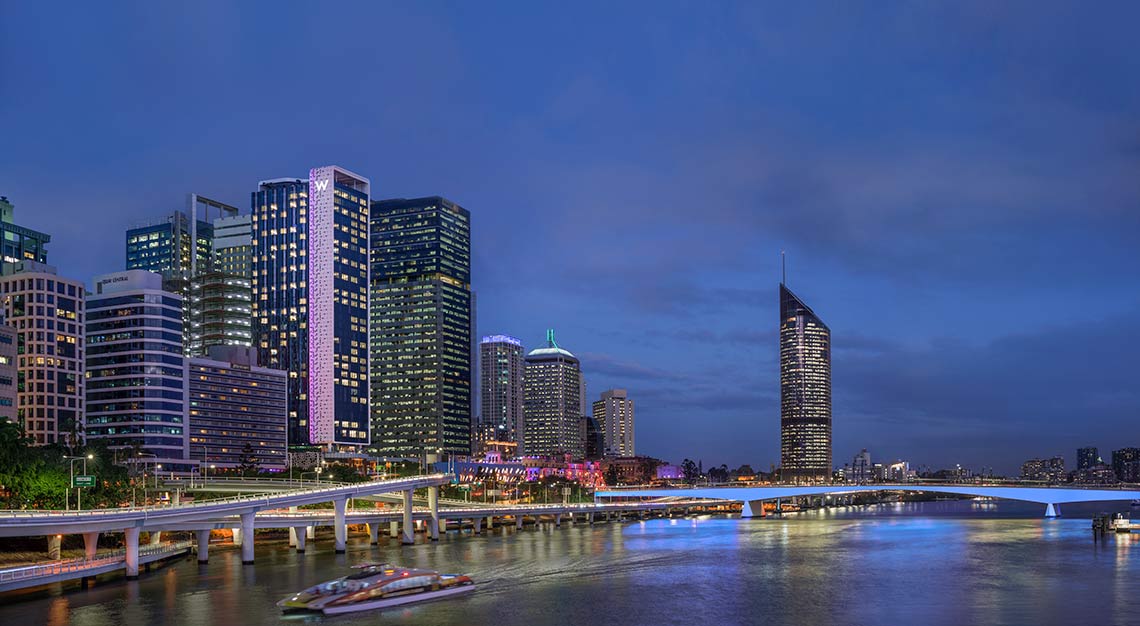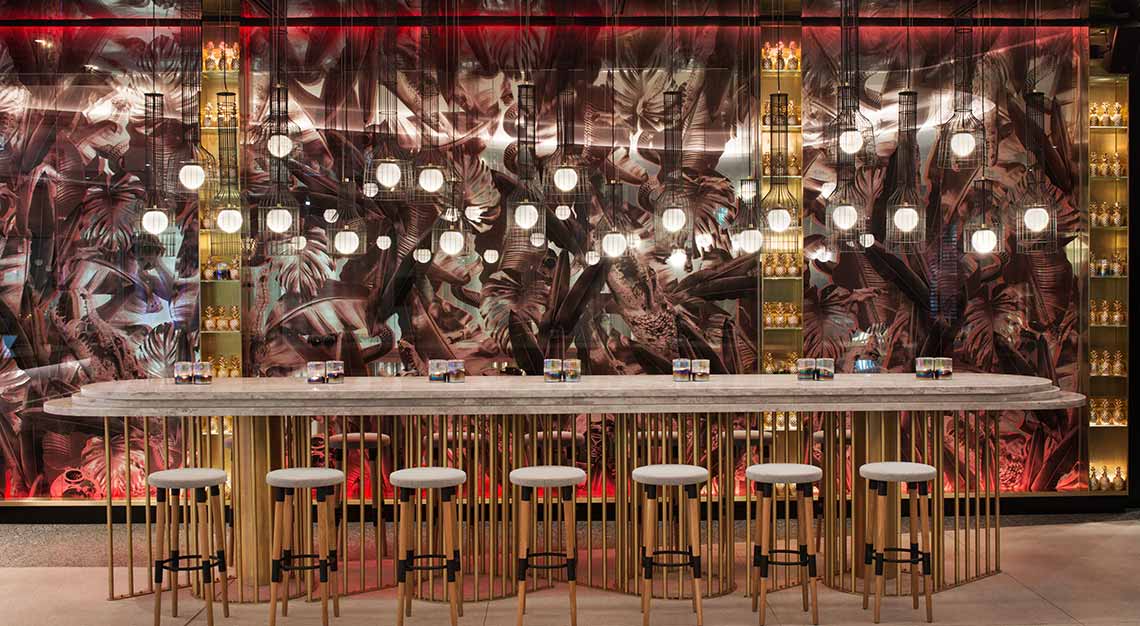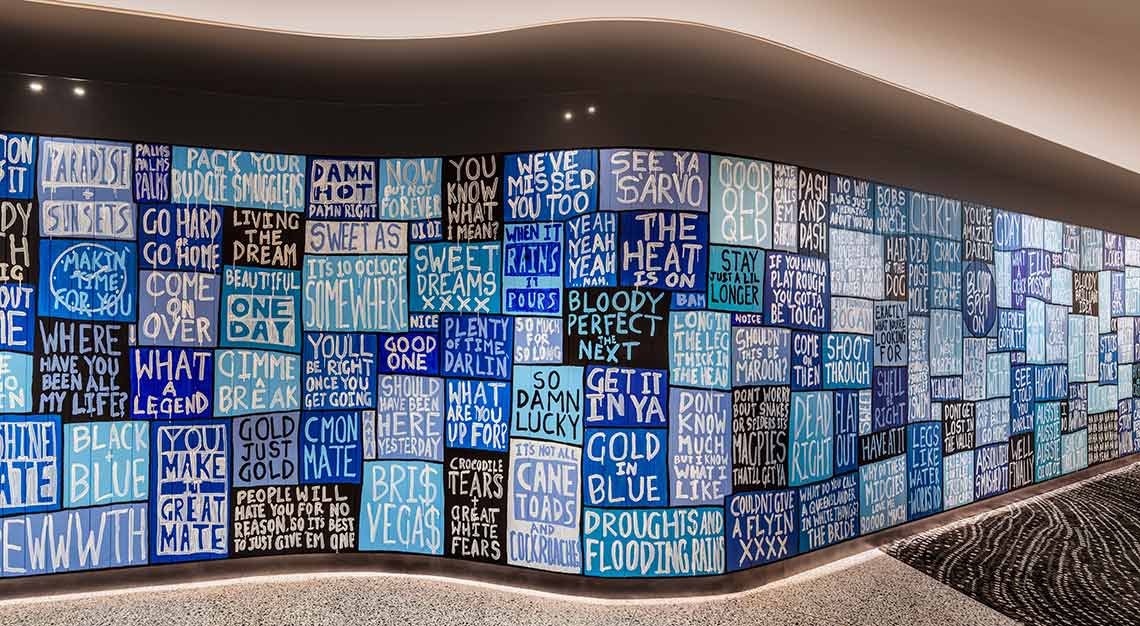 In September, W Hotels Worldwide marked its return to Australia with the glitzy opening of the W Brisbane, the first five star hotel to open in the city in 20 years. In inimitable W style, the opening party featured a pineapple-shaped DJ caravan, roaming performers draped in lavish gold costumes, bottomless flutes of Veuve Clicquot champagne and paddock-to-plate nosh by the hotel's signature restaurant Three Blue Ducks. And just for VIP guests, Brisbane pop sensations The Veronicas held court with a private acoustic performance in the hotel's capacious Extreme Wow Suite.
One thing's for sure, it is hard to beat the W Brisbane's prime location. Situated riverside in the city's Central Business District, many of the 312 rooms — including 32 suites — of this Nic Graham-designed hotel offer incredible views of the iconic Brisbane River and the very photogenic Wheel of Brisbane. From the hotel, it is a leisurely 10-minute stroll across the Victoria Bridge to get to the South Bank cultural precinct where performing arts centres and museums abound. This is also where the popular Streets Beach, a hugely popular man-made riverside beach, is located (it must be said that the W's chic rooftop pool does the job pretty well, too).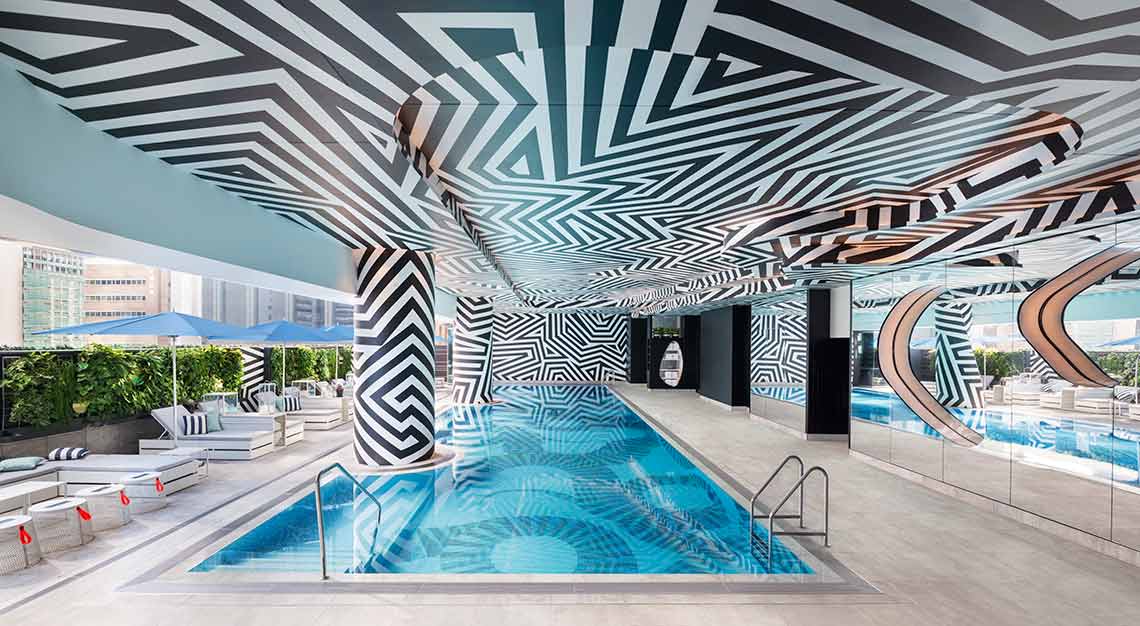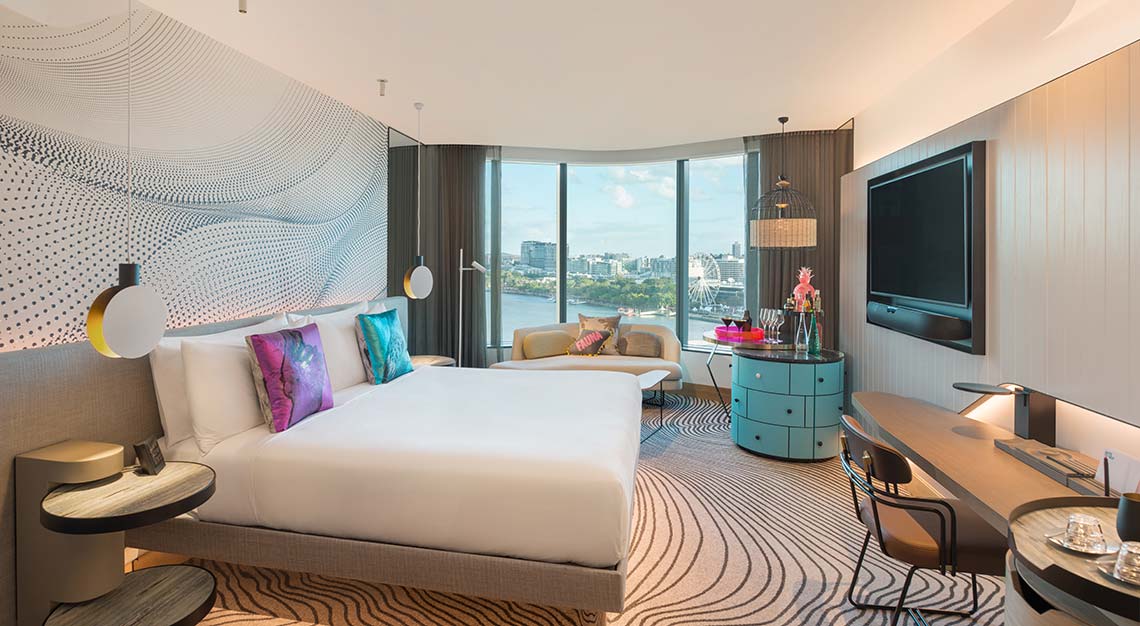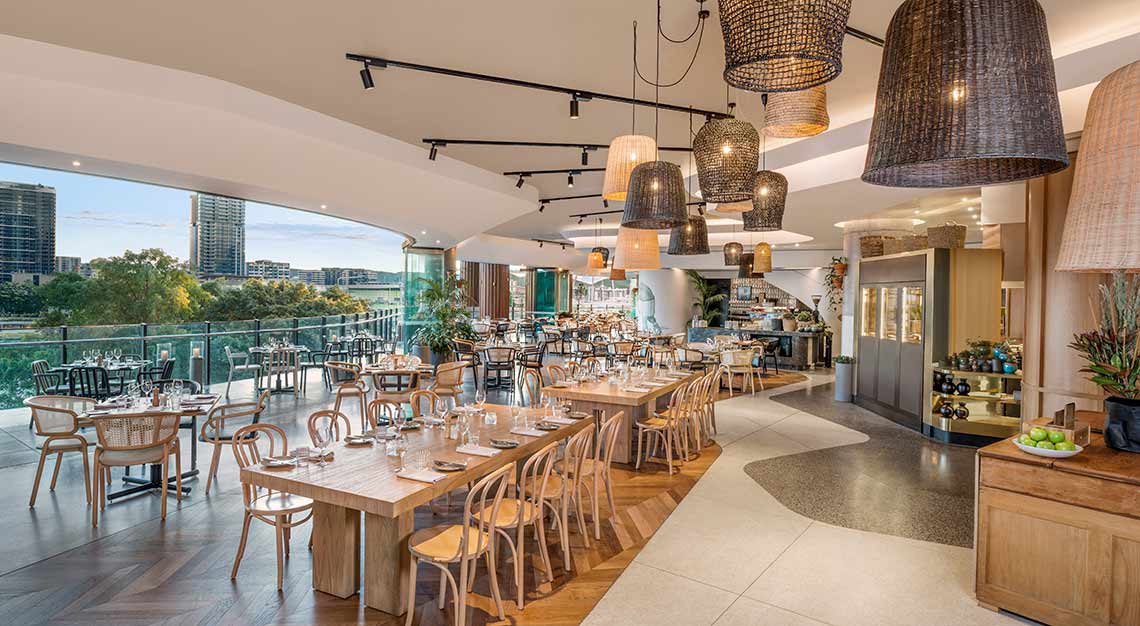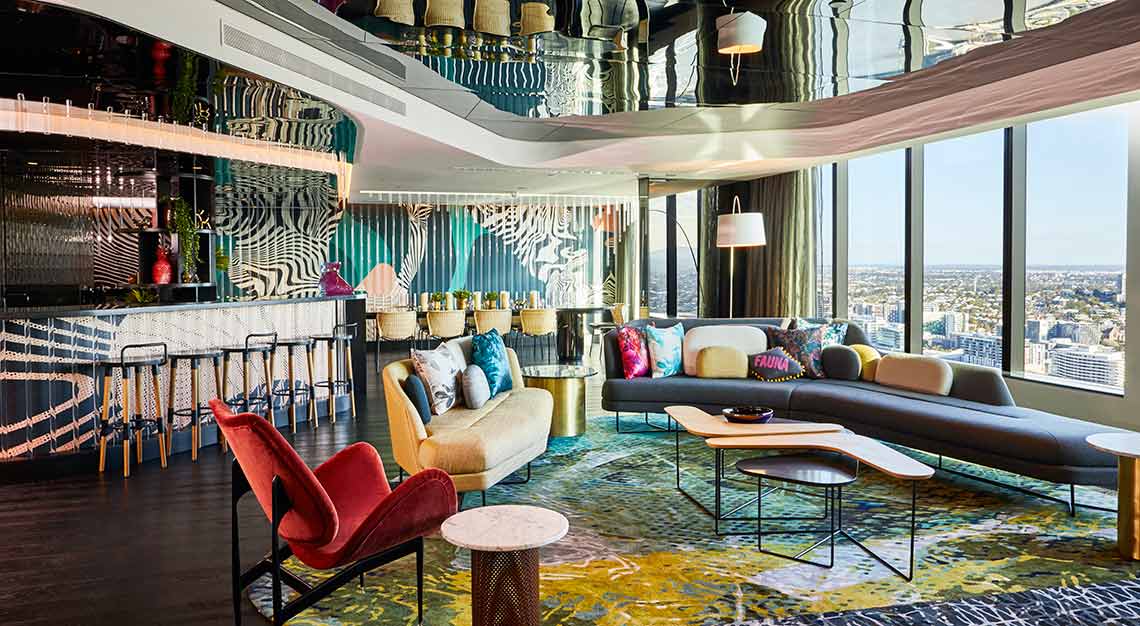 To experience Brisbane's vibrant city culture, head to James Street, in the heart of hip Fortitude Valley. This is where the city's top designer boutiques, such as Samantha Ogilvie and Calexico are located. The pretty pink cafe El Rosa by Arc and Family is a great spot for a java fix —it also sells a range of custom homeware next door. Don't leave this neighbourhood without having a meal at the award-winning Gerard's Bistro, where head chef Ben Williamson serves up modern Aussie fare with a Middle Eastern spin.
By night, some of the city's hippest dining and nightlife options are just a stone's throw from the W. Up-and-coming Fish Lane is a charming fairy light-lined laneway with bars and restaurants for an evening of bar hopping. We're partial towards Chu The Phat, a contemporary Asian restaurant and bar which draws on the flavours of street food in Asia. Its beef kalbi (ribs), served with shiso leaf, ssamjang dipping sauce and an assortment of kimchi is exceptional.
Sand And Surf
When you are ready to tear yourself from the city's charms, venture to one of Queensland's many picture perfect beaches and destinations like Gold Coast or Noosa. You can also have an adventure-packed day on Moreton Island, just a 75-minute ferry ride from Brisbane.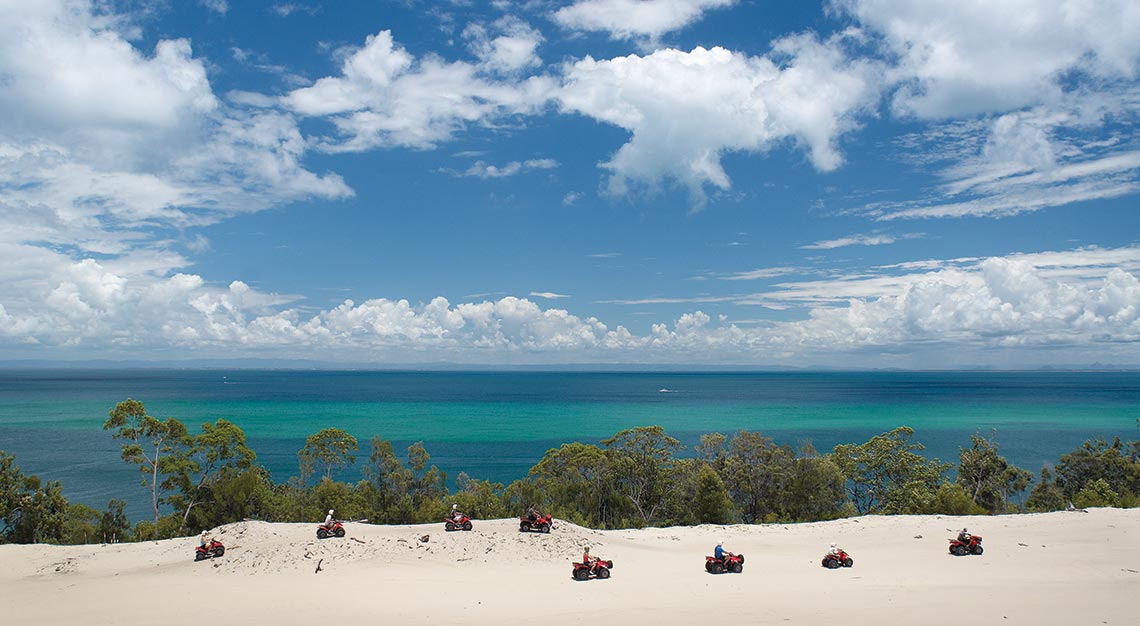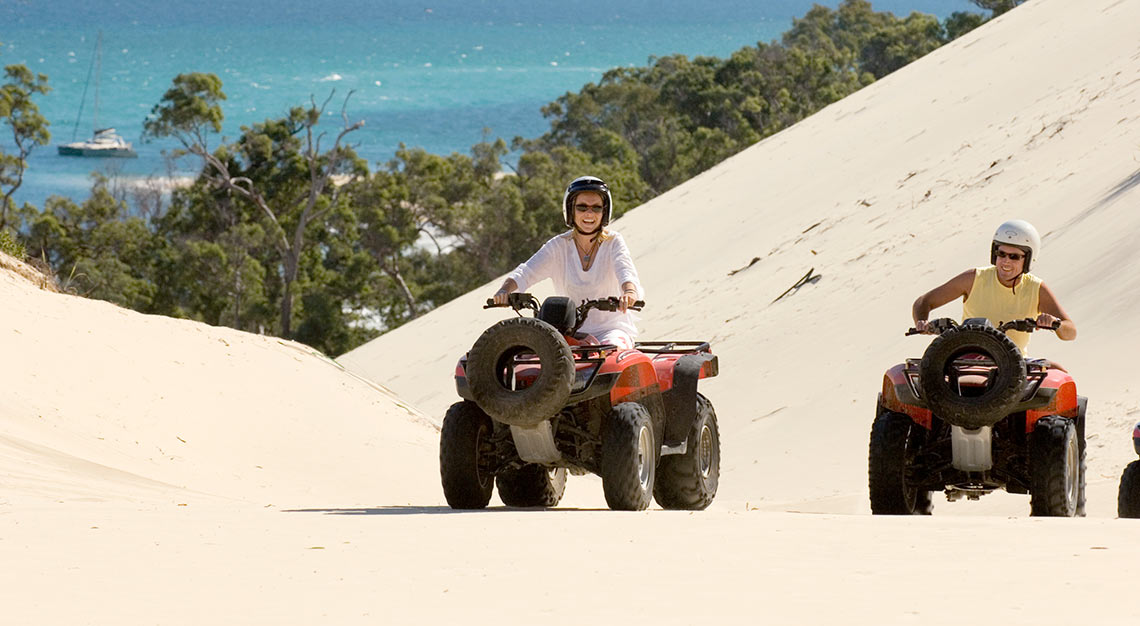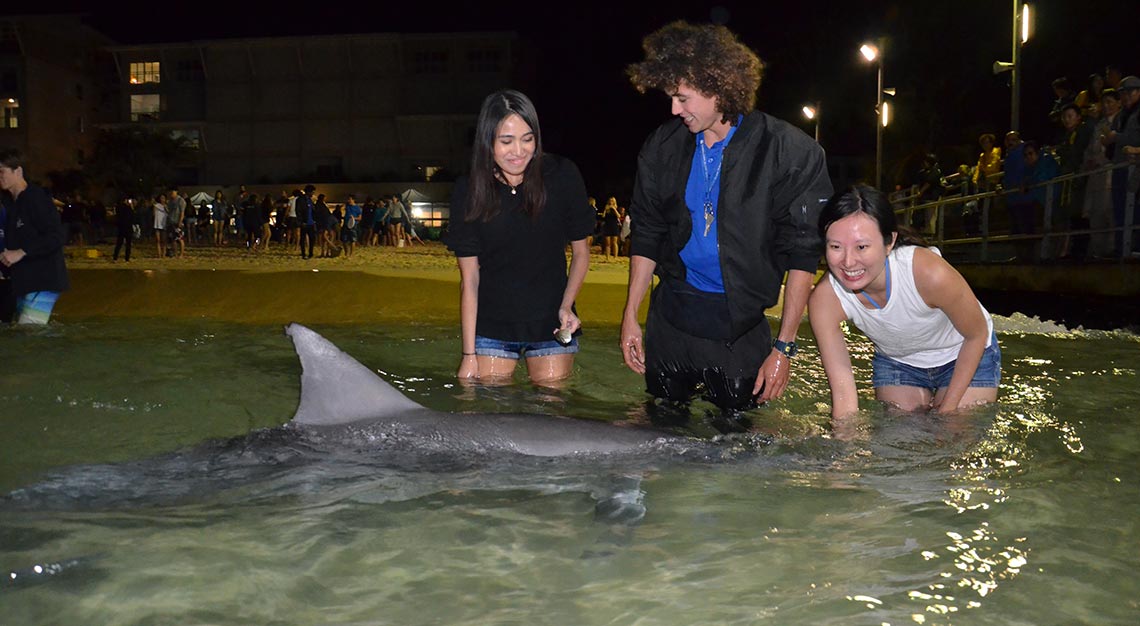 Tangalooma Island Resort, which provides the closest access to Moreton — the third largest sand island in the world — is an ideal base for a day trip. The laidback resort offers a slew of outdoorsy activities ranging from thrilling ATV Quad Bike rides and sand tobogganing to water activities such as snorkeling, parasailing and stand up paddle boarding.
Tasting The Terroir
Equally impressive, although sometimes overlooked in comparison to its dazzling beaches is Australia's lush hinterland. Byron Bay, a two hour drive from Brisbane, is famed for its stunning surf beaches, but it is also home to luxuriant rainforests, rolling hills and fertile farmland. This is also where the original outpost of Three Blue Ducks, W Brisbane's signature restaurant, is located. It shares its premises with The Farm Byron Bay, a working animal and produce farm that aims to educate visitors about the principles of sustainable, traditional farming.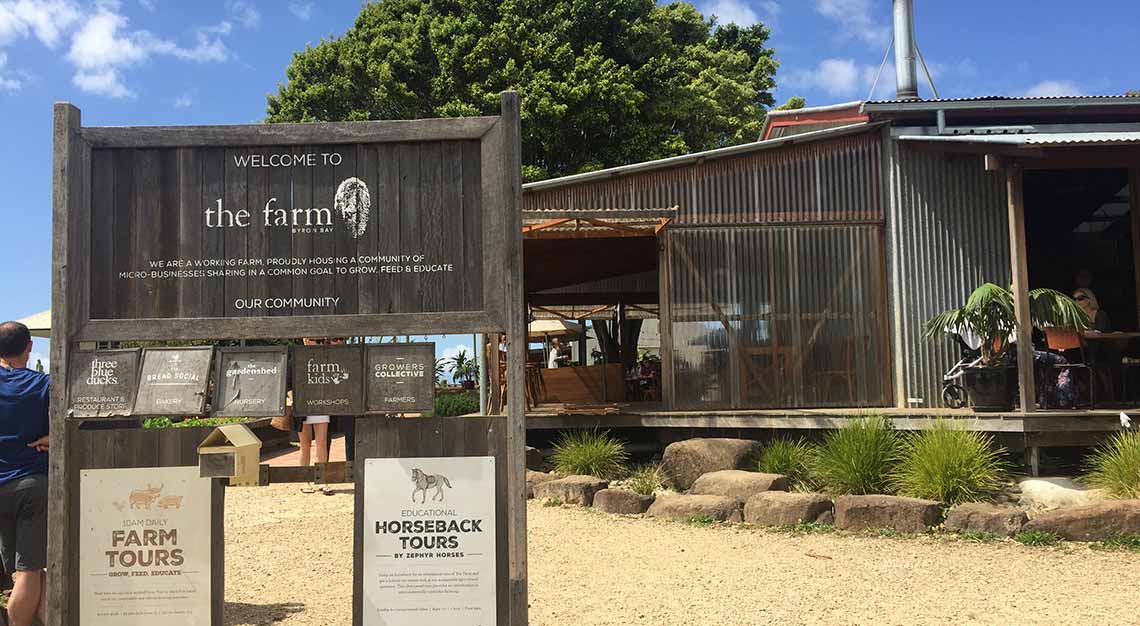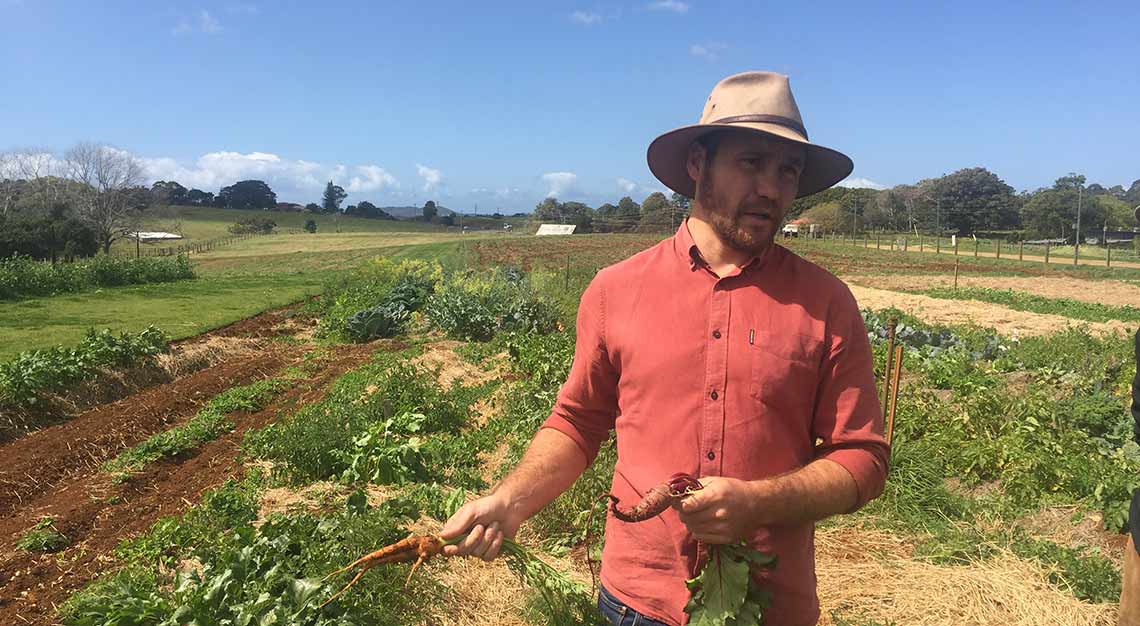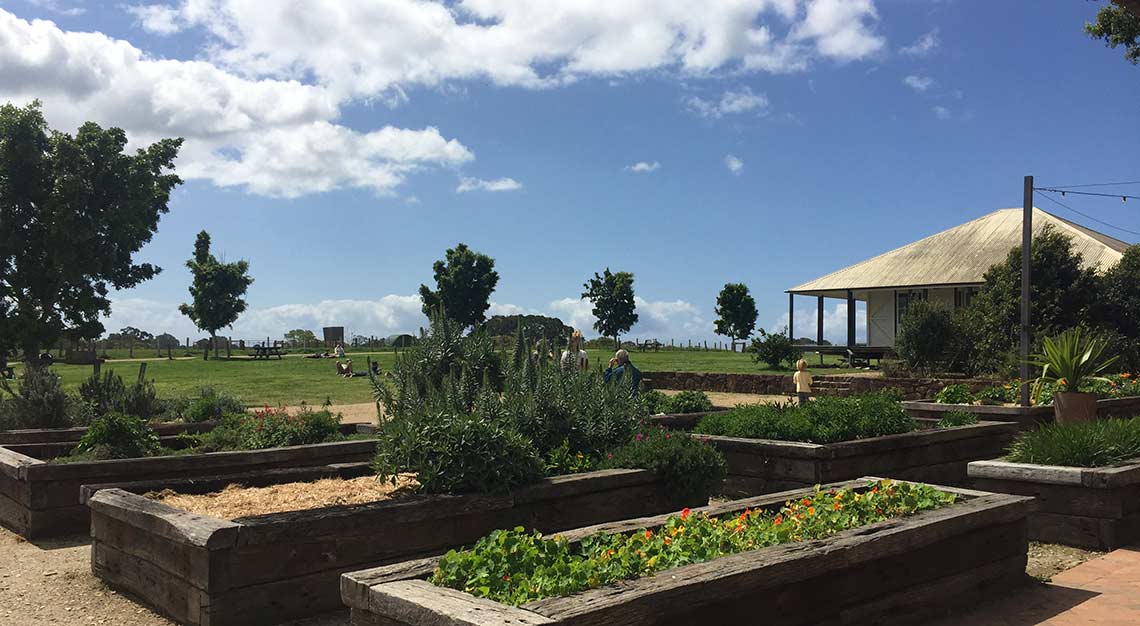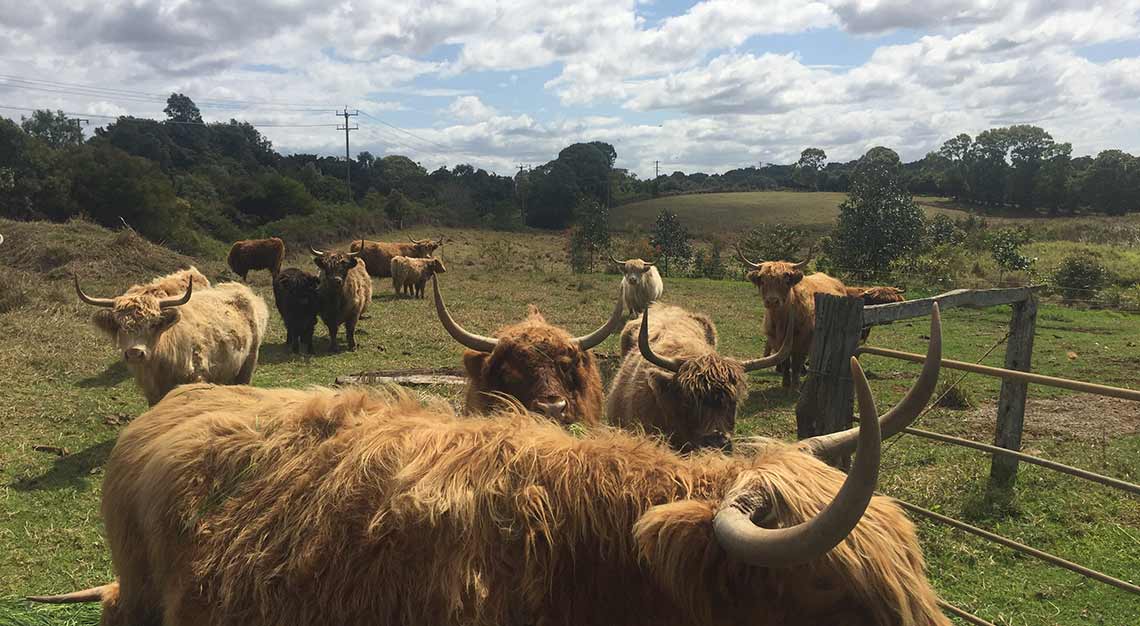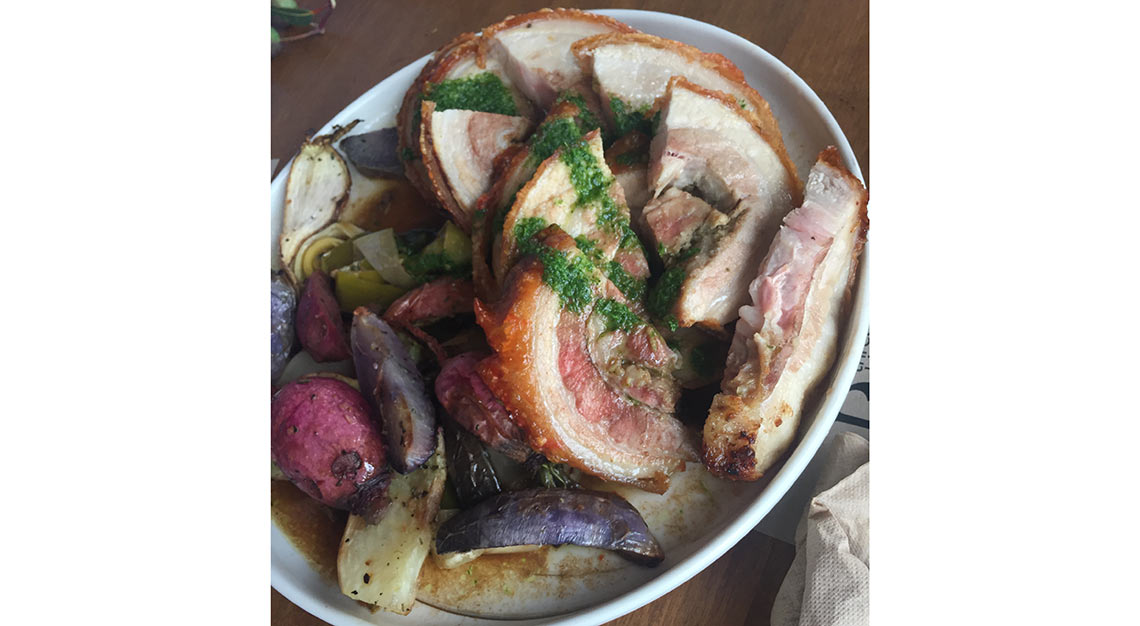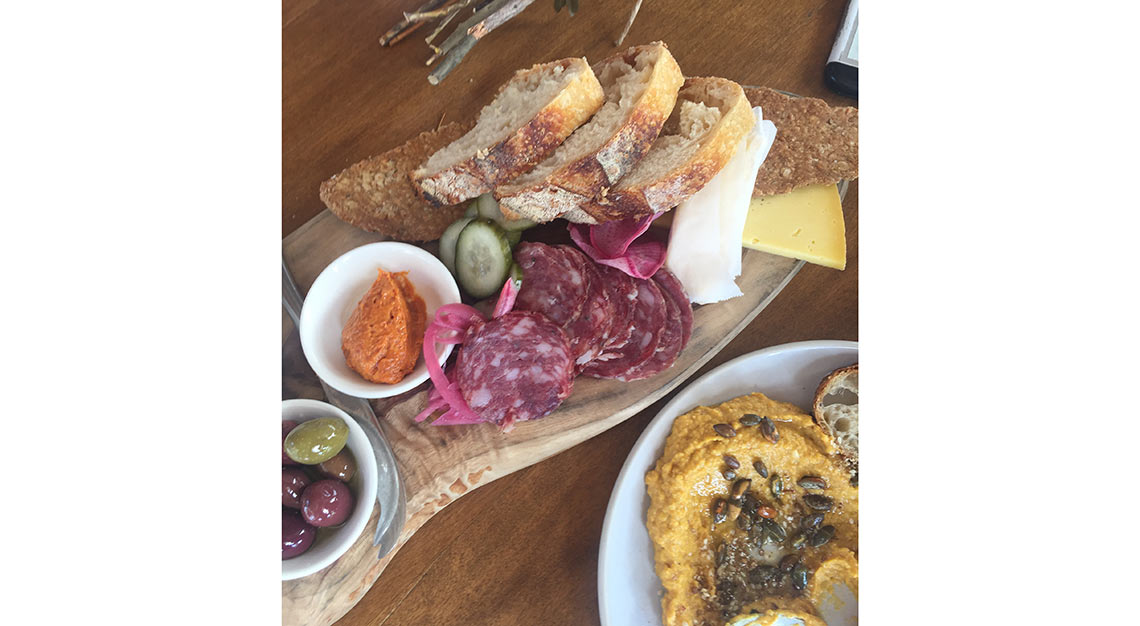 During farm tours, guests get the opportunity to harvest fresh vegetables and view free-roaming heritage Scottish Highland cattle, chickens and pigs. Should they feel inclined, there's even the opportunity to step into a piglet pen to feed and rub the bellies of these adorable animals. The produce, eggs and meat are used at the restaurant, cafe and grocery store, making a post-farm tour meal all the more meaningful.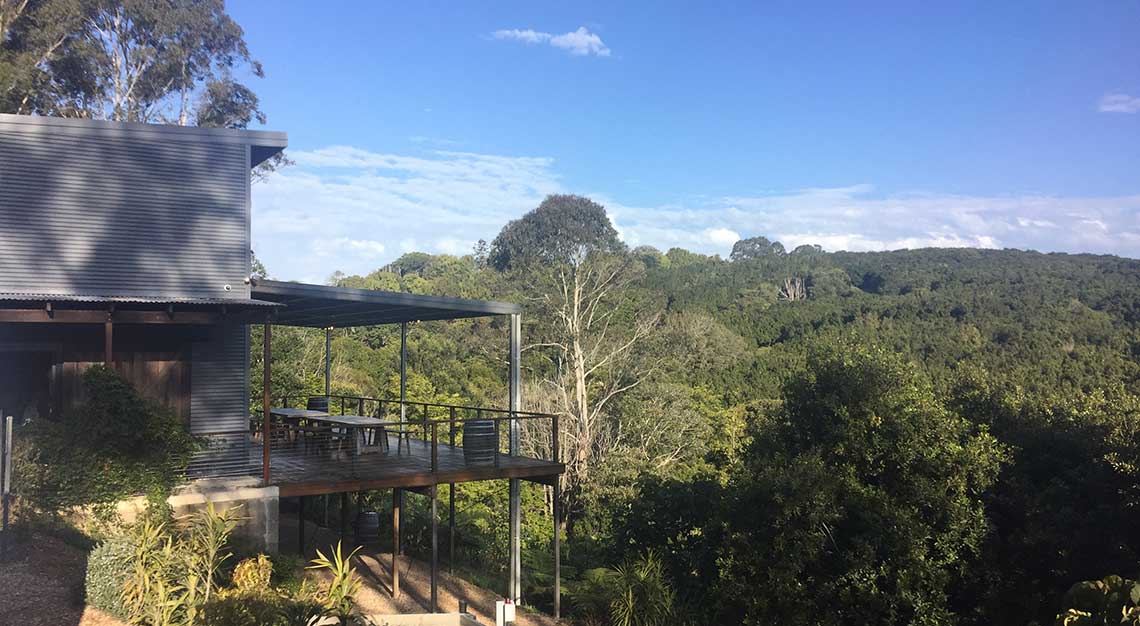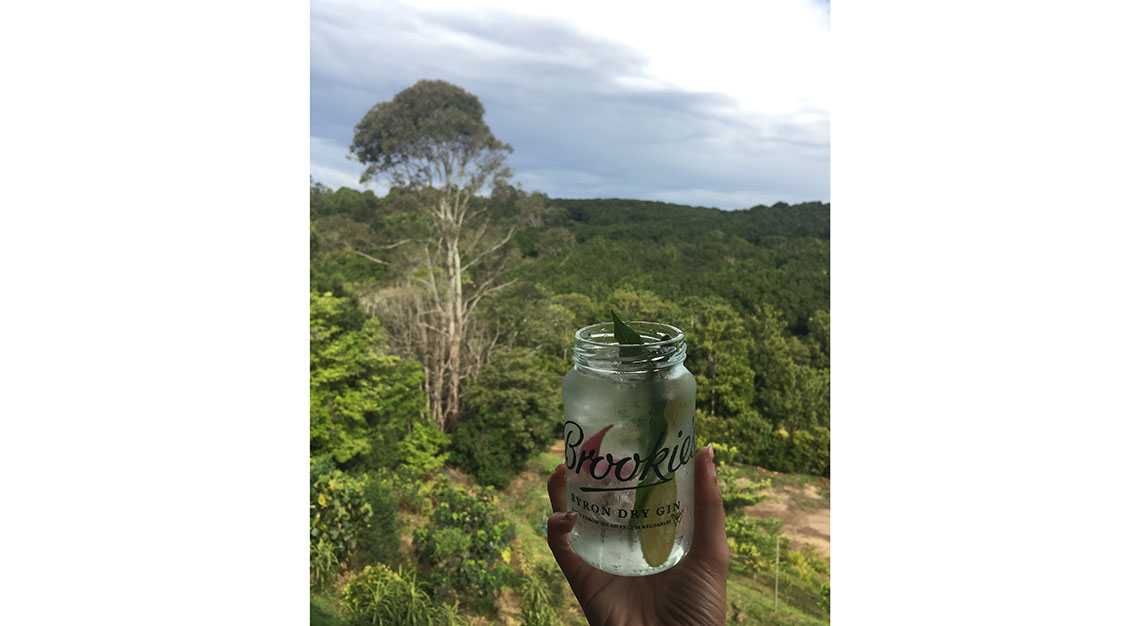 Over at the family-owned Cape Byron Distillery, imbibe the terroir of the region's subtropical rainforest through its gin. Brookie's Byron Dry Gin, which was created in collaboration with master distiller Jim McEwan (he also worked on The Botanist gin), features a blend of native botanicals, many of which are foraged from the 96-acre farm that the Brook family began regenerating three decades ago.
Our suggestion to maximise a distillery visit: Grab a mason jar of gin and tonic and go for a guided stroll through the estate's rainforest as you sip on your tipple. As you admire, sniff and even taste some of the botanicals growing in the forest, such as lemon myrtle and lilly pilly, you'll start to discover echoes of these flavours in the gin. What better way to gain a deeper appreciation for the bounty of nature?