Fitness is an art. Add fashion into the mix and you've a winning, lethal combination
Working out is no longer just a means to a fitter end, it's an extension of one's personal taste. While the past decade has seen the rise of "tribes" of SoulCyclers and Barry's Bootcampers and their attendant athleisure, the flip side of that unfortunate portmanteau is a new generation of fitness gear (and smart equipment) that champions performance and style.
These sporting goods are objects of design as much as they are workout tools, and they raise the bar on both fronts. Crafted by a premier league of fashion's finest, from Louis Vuitton and Hermès to Prada and Saint Laurent, the most luxurious new gear is engineered to look good whether it's on a shelf or on the court. Yes, exquisite as a grained calfskin golf bag or a gold-plated skateboard may look, these pieces are made for real-world play. Here's our A-team of the haute-est gear, guaranteed to step your game up.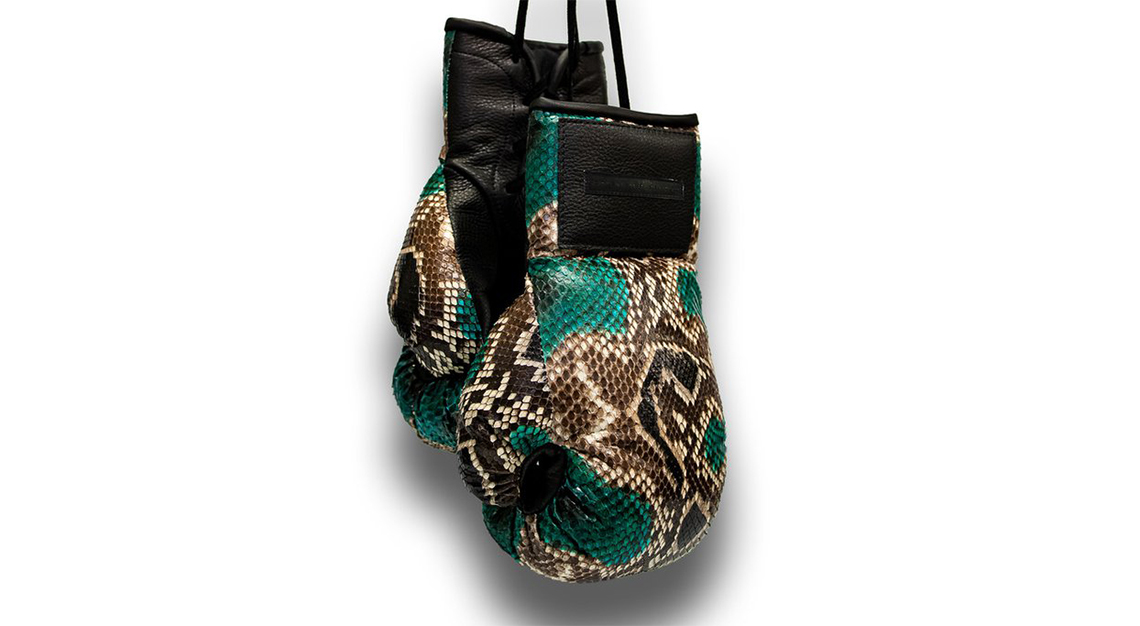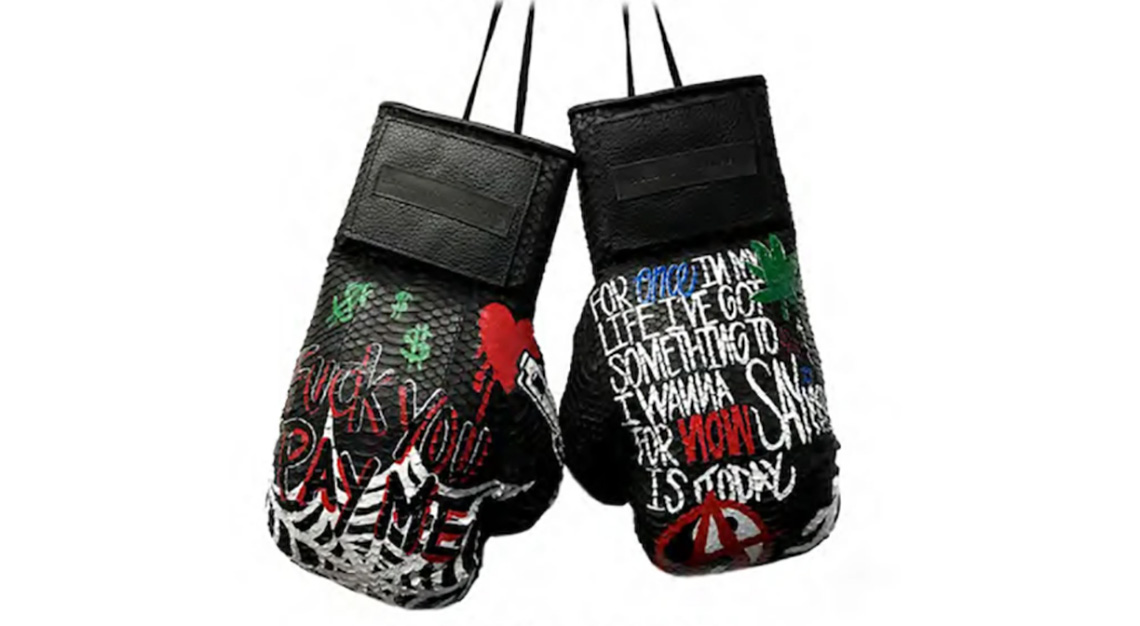 Elisabeth Weinstock Python Boxing Gloves
Though its name recalls what is perhaps the most spectacularly famous fight in boxing history, Elisabeth Weinstock's Manila boxing gloves (US$1,450/S$1,929) come with a warning: "Not to be used in the ring." But hey, they're still great for bag and pad work. The gloves are available in a gorgeous emerald gemstone snakeskin, but you can also order them in a variety of exotic leathers – Weinstock's Los Angeles atelier allows for custom orders.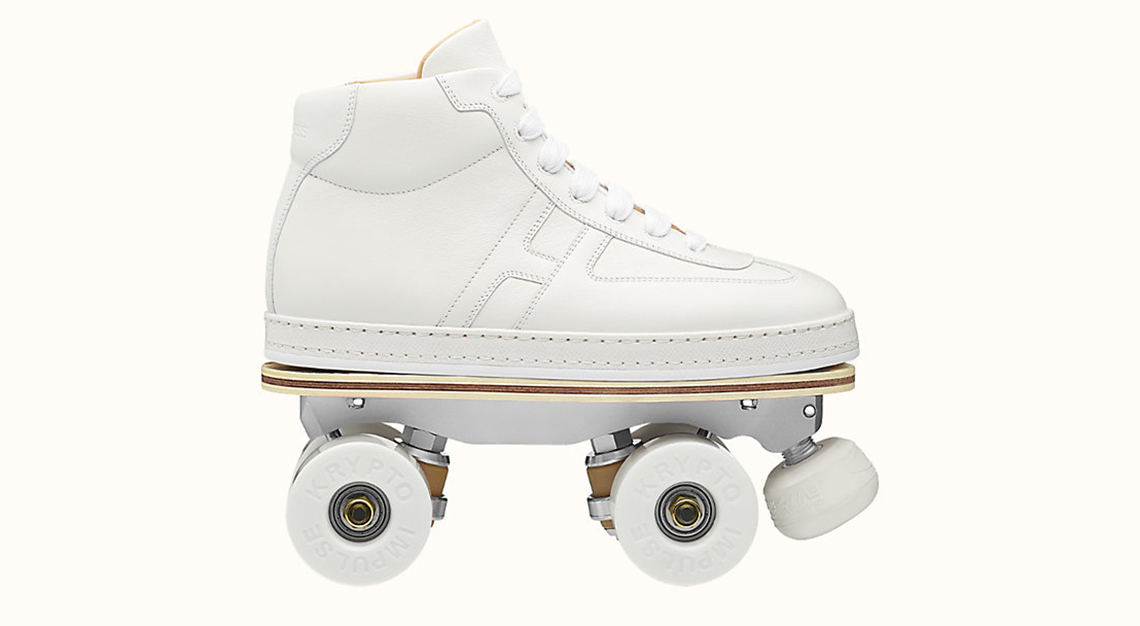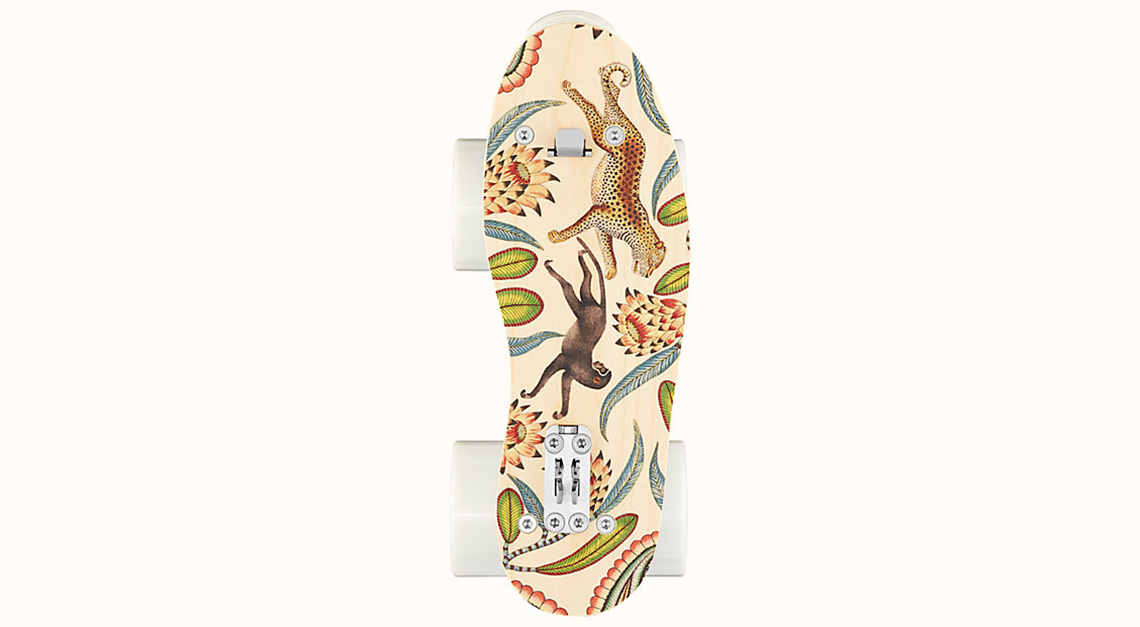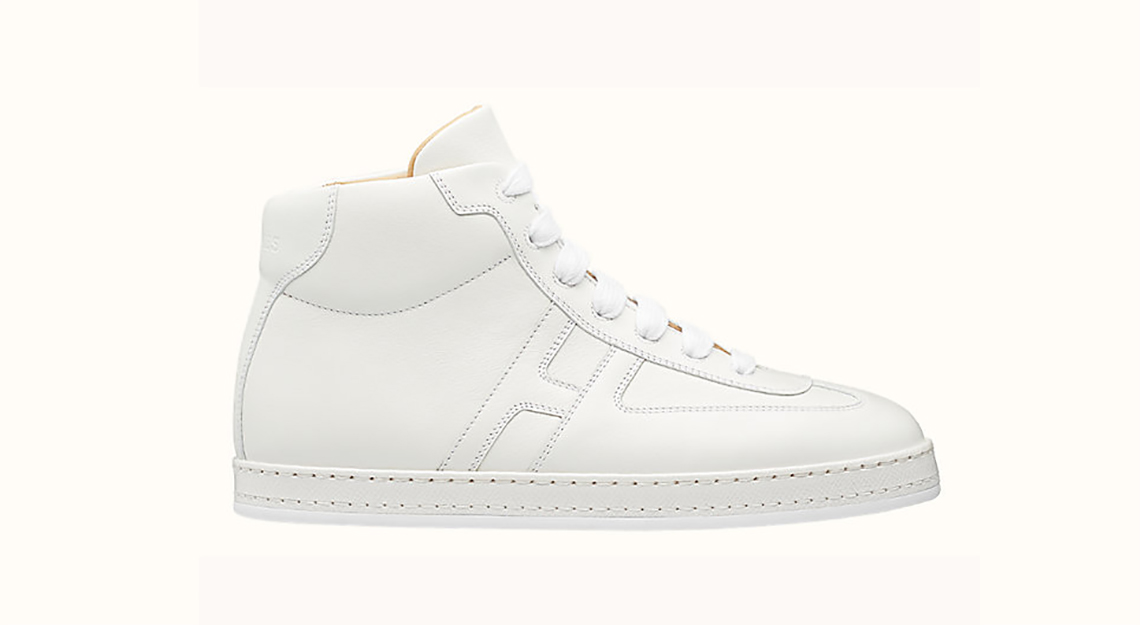 Hermès Savana Dance Roller Skates
The '70s called. It wants the roller skates back, not because it's no longer deemed cool today, but because Hermès' Skates in calfskin and Maplewood is just too cool for school. The high-top all-white sneaker comes with a detachable sole – one with pretty jungle details –  allowing the skates to be removed once you step out of the ring.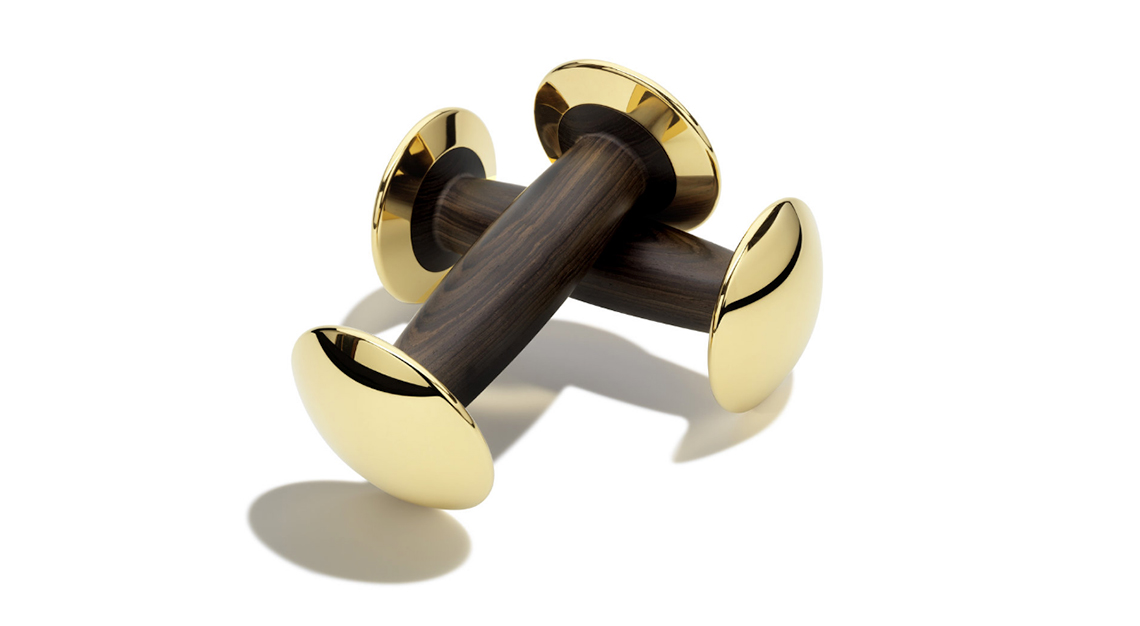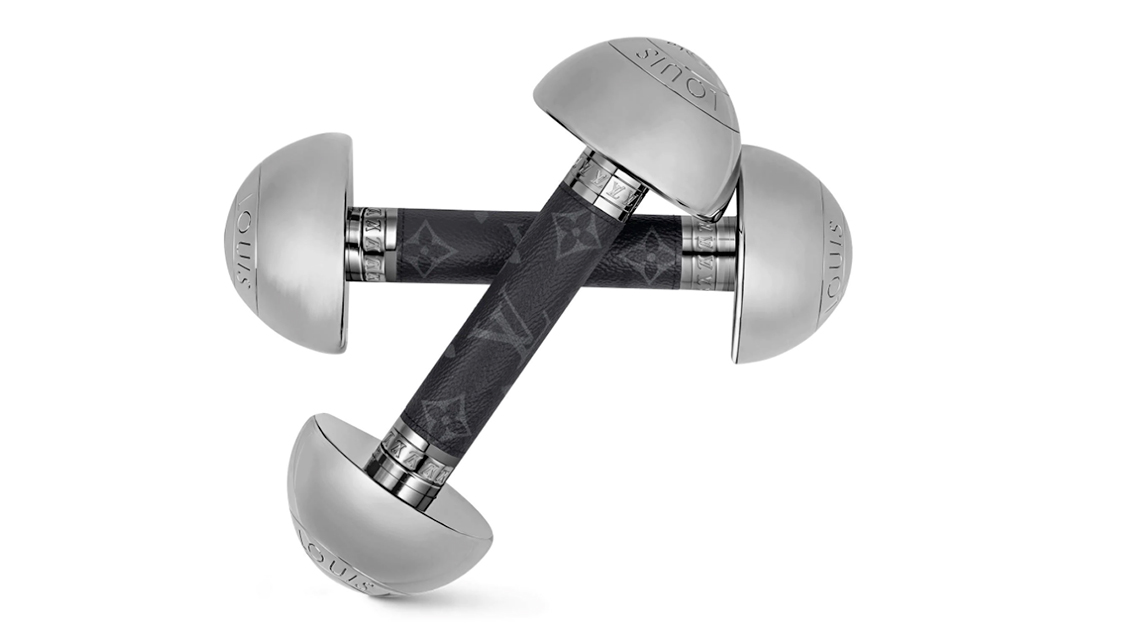 Hock Goldloft dumbbells
These Goldloft dumbbells cost a whopping €107,000 (S$164,000) a pair. They are made using sustainably grown grenadilla wood, which is more commonly known as African Blackwood, and used in the making of clarinets. Just how much gold goes into making the dumbbells? Approximately one kilogram per dumbbell. While the weight isn't specified – you can write in to them to request for the weight you'd like – take note that just 50 sets are available. Perhaps it's best to buy them in two-kilogram increments and collect a set of five then.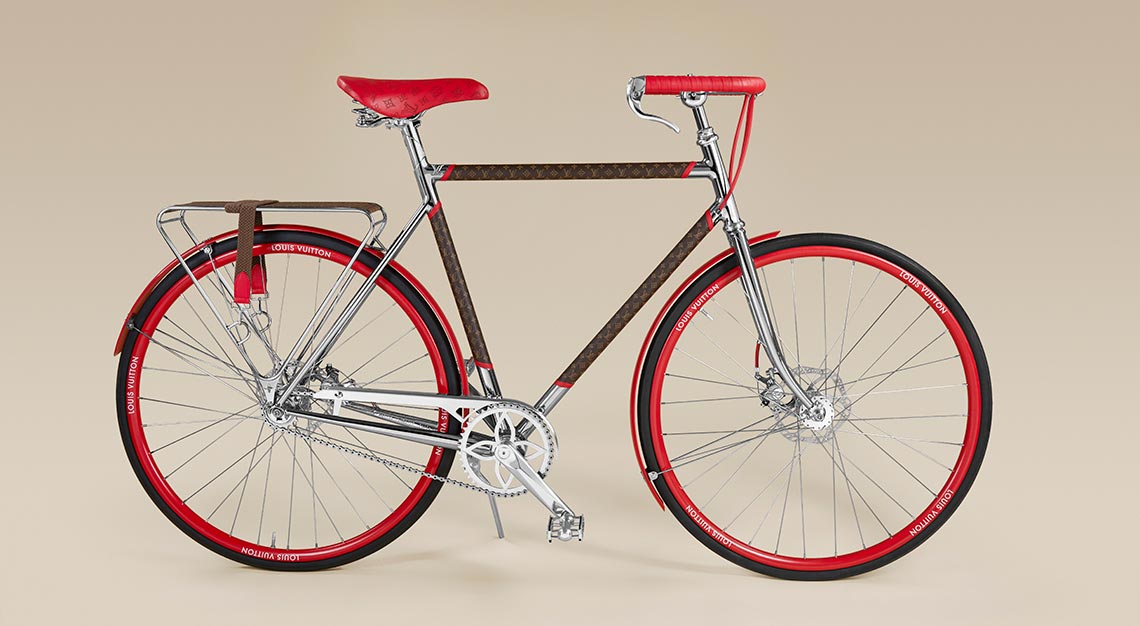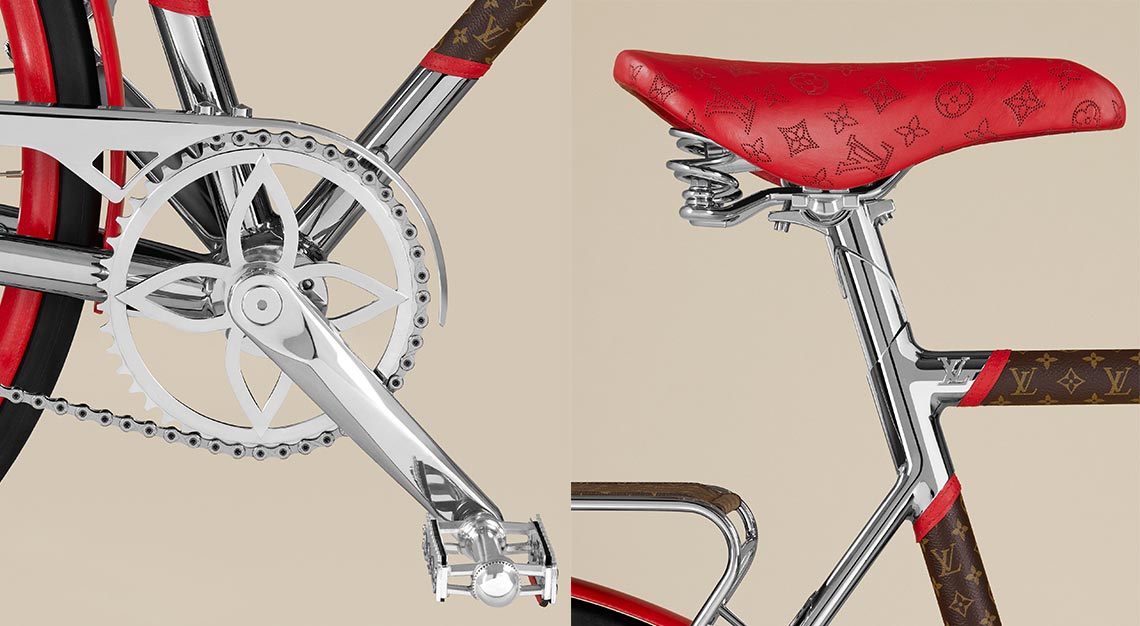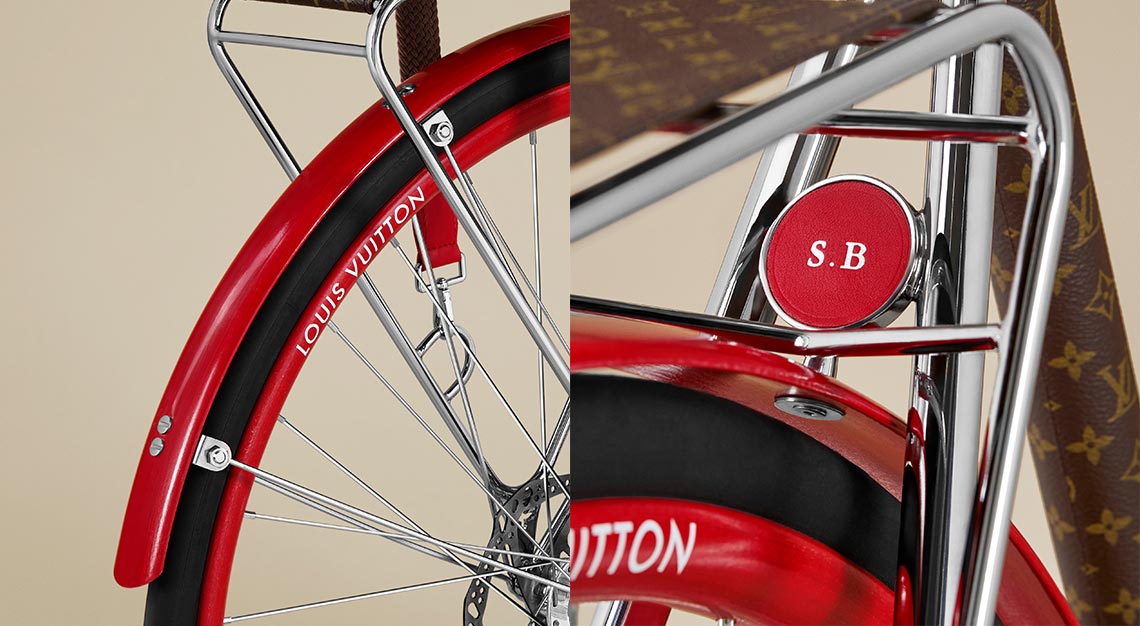 Louis Vuitton x Maison Tamboite LV Bike
Maison Tamboite wants you to get out and explore your surroundings using its bicycles, and what better way to do this than with Louis Vuitton and its city guides in hand? The collaboration between the two French Maisons sees the reworking of Maison Tamboite Paris' classic models, fitted with Louis Vuitton's monogram.
This isn't your average ride. Simply called LV Bike, the frames are made of enamelled and chromed steel, providing an extra sturdy ride without the bulk. There are also shock absorbers underneath the seat, making for a smoother city excursion, along with airless tyres and a built-in tracker.
The finishing touches are where Louis Vuitton's expertise is brought in. Apart from a leather-wrapped metal frame, you'll find monogrammed leather on the handlebars and saddle.
Two iterations – a step-through frame that features a front basket, and a closed-frame bike that features a luggage rack in the back – are available in four colourways each: red, blue, black and yellow.
If you'd like a pair of bespoke gold wheels to go with it, head here for more.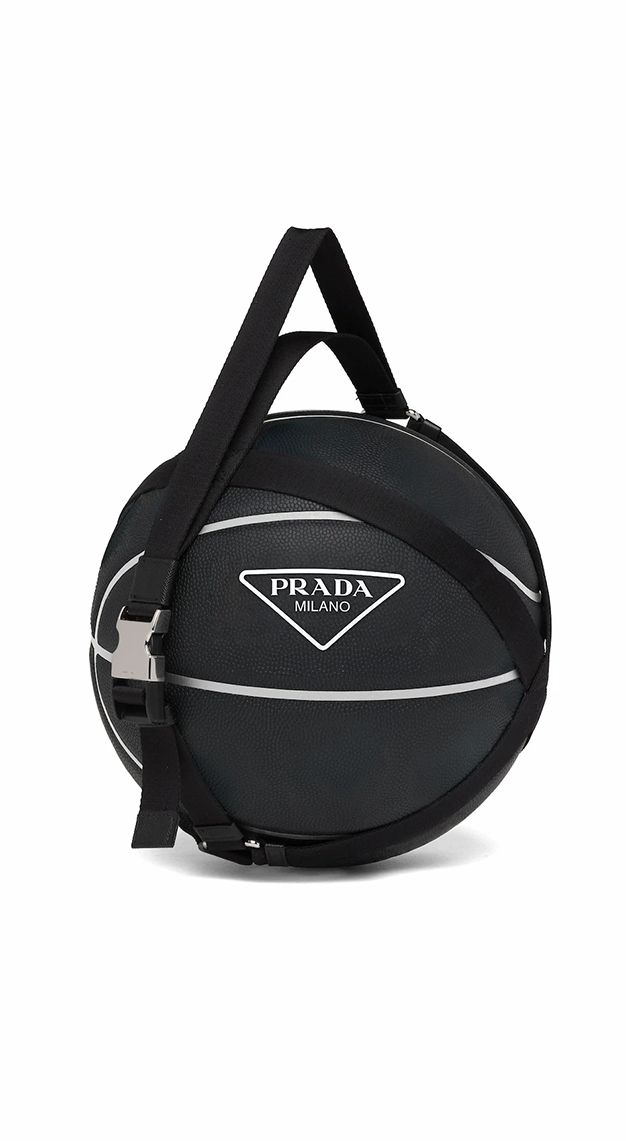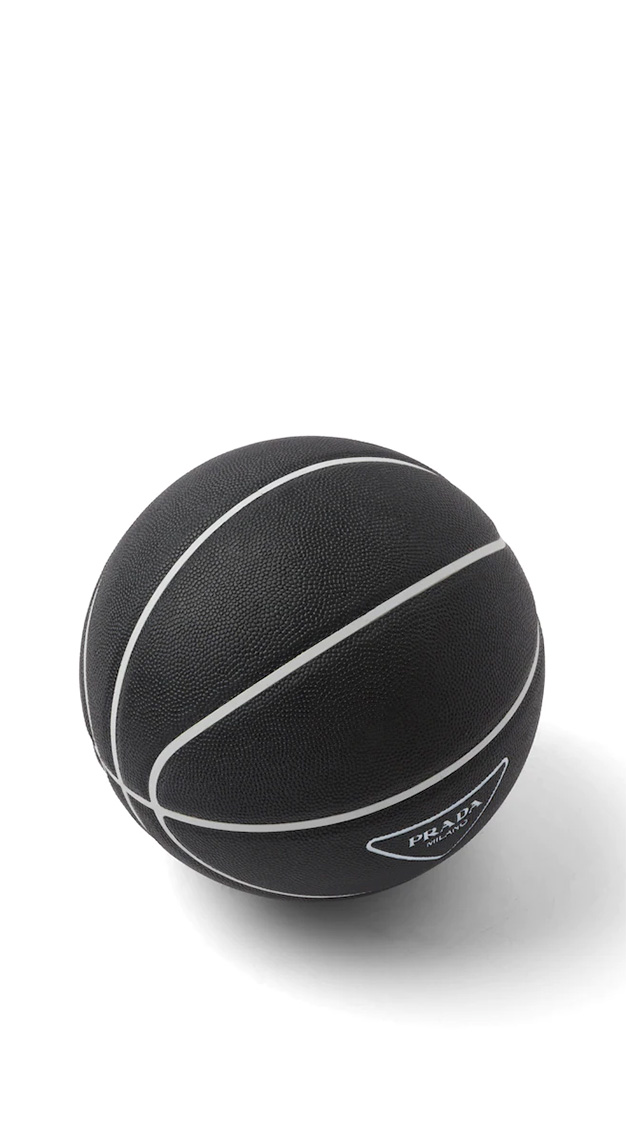 Prada basketball nylon harness carrier
Like its wearable products, Prada's luxe basketball turns a utilitarian object into a stylish statement. It also comes with a handy carrier – in nylon, no doubt – so you won't risk adding any dust from the court to the rest of your belongings.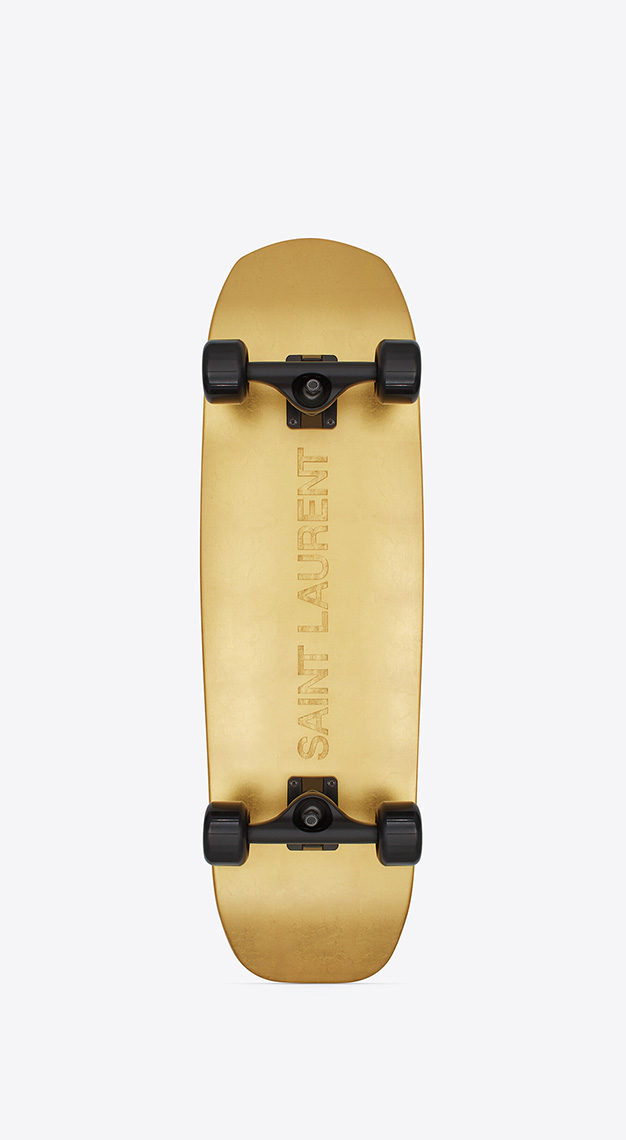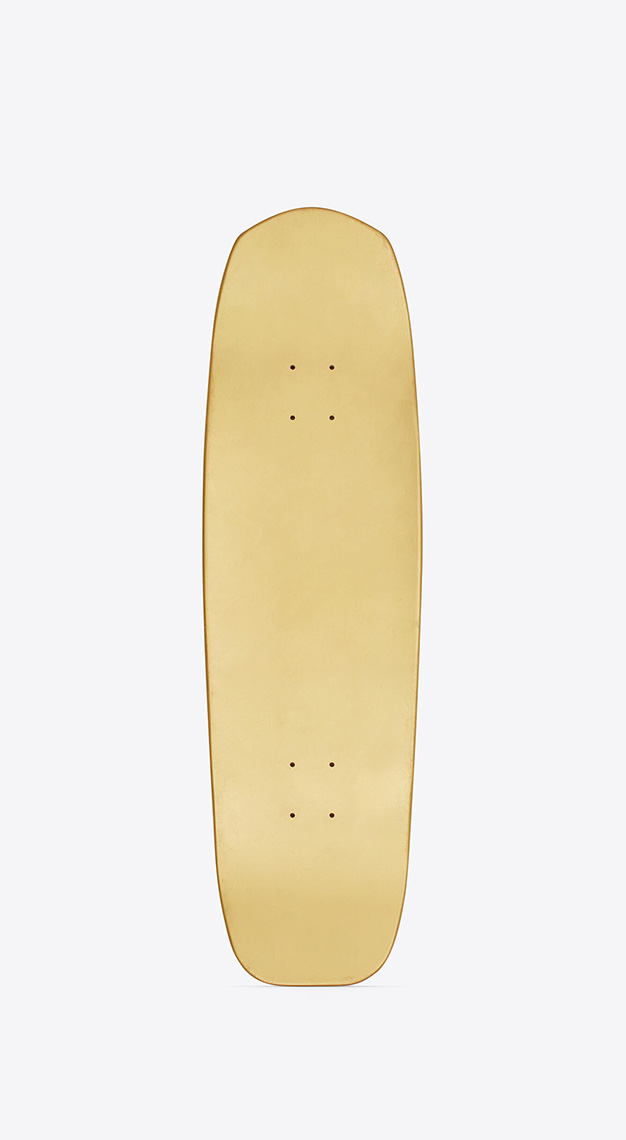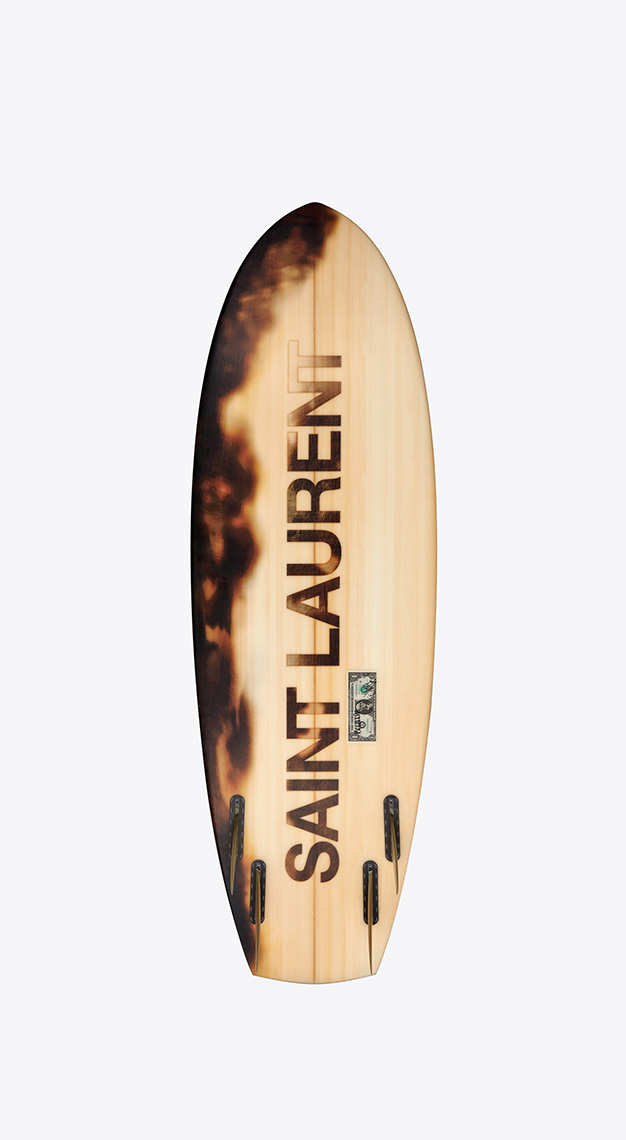 Saint Laurent Rive Droite Gold-Leaf Wood Skateboard
Saint Laurent has a particular skill at elevating an everyday item into a showstopping conversation piece. It has produced burnt wood surfboards, boxing gear with Everlast, and more recently a wooden skateboard covered entirely in gold leaf (US$3,025/S$4,024). If you actually want to try a kickflip on this thing, the trucks and wheels are sold separately. Scuffs will happen, too, but we reckon that this will only add character to it.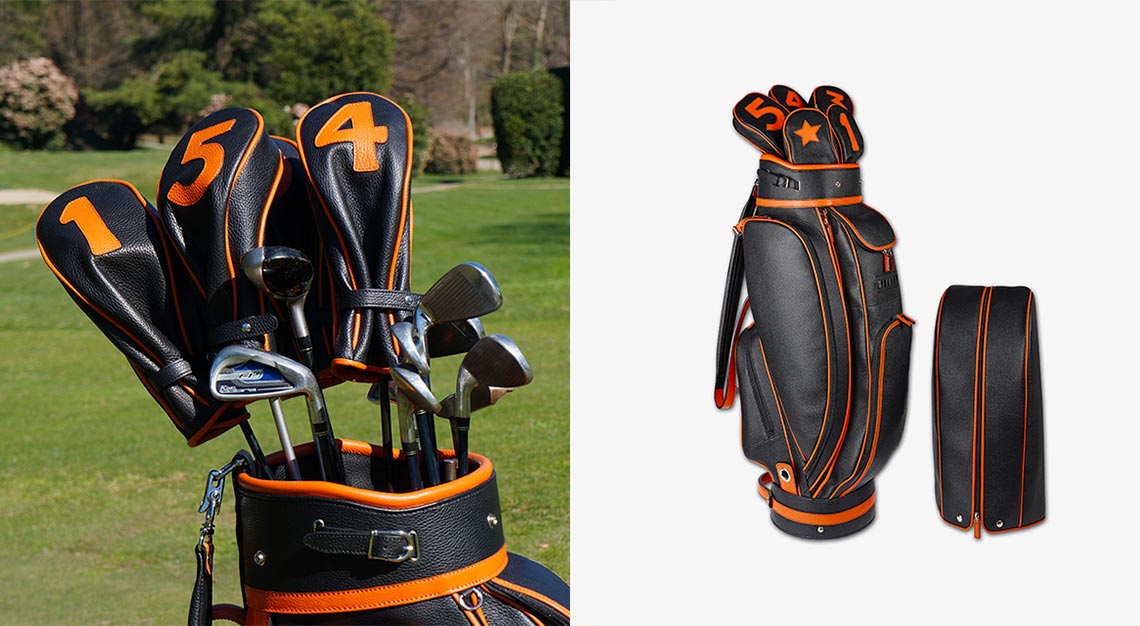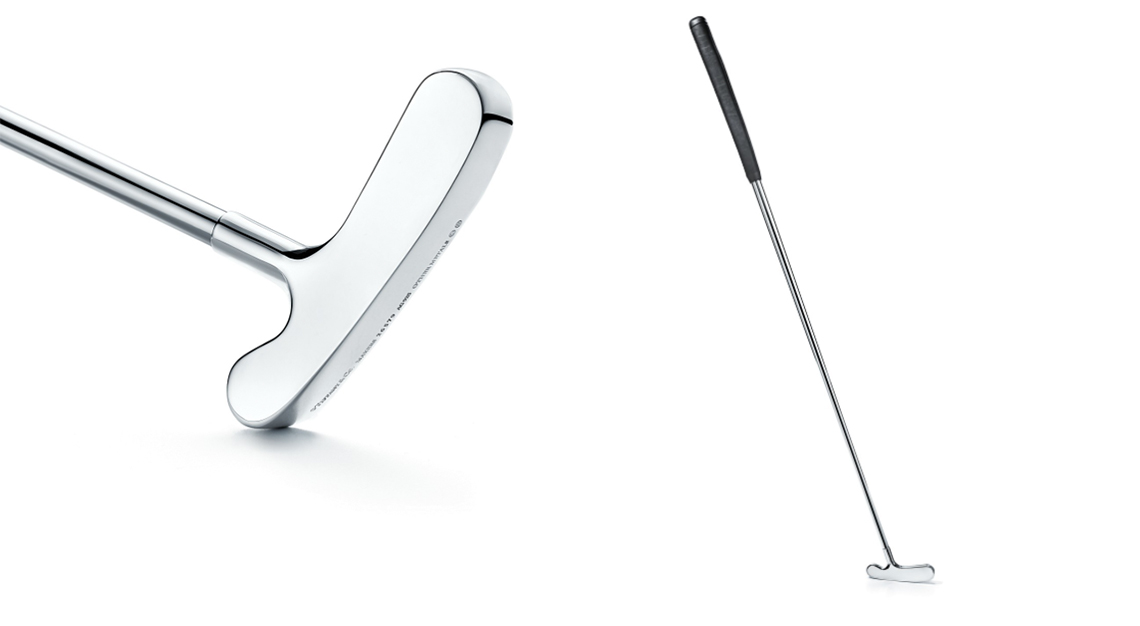 Valigeria Grignola Calfskin Golf Bag and Tiffany & Co. Putter
There are few better ways to spend a weekend (or a Tuesday) than a game of golf, but how to enhance it? Unlike some other high-design athletic gear, Grignola's calfskin golf bags are actually designed to be used and will take on a luxurious patina over time. They've got enough room for everything you need – including a Tiffany & Co. putter (US$2,500/S$3,325).