As with any Lamborghini, this boat is scary quick, being able to reach a top speed of 60 knots
This might be common knowledge to most, but Ferruccio Lamborghini got his start building tractors, and it was only in 1963 that he started making sports cars. Mostly, if you believe the stories, to show up one Enzo Ferrari the next town over, with whom he had a particularly bad car-buying experience. 
At any rate, what's less known is Lamborghini once produced boats in the early '80s. Well, one boat, the Quetzal, and an 8.2-litre V12 engine (based off the one used in its LM off-roaders) for powerboat racing. Mostly because Lamborghini, then owned by the Mimran brothers, was attempting to stave off bankruptcy… again.   
However, the Lamborghini of today is a far cry from the Lamborghini of the '70s, '80s and '90s (yes, it really was in the doldrums for half its existence), but it is making a return to boat-building.
This time, it's teamed up with Tecnomar to produce the Tecnomar for Lamborghini 63, the numerals representing the year of Lamborghini's founding in 1963. That number is also referenced in the boat's length of 63 feet (19.2m). 
Thankfully, it doesn't weigh 63 tonnes, with the craft tipping the scales at a comparatively svelte 24 tonnes, and is built, like Lamborghini's flagship supercar, the Aventador, out of composites.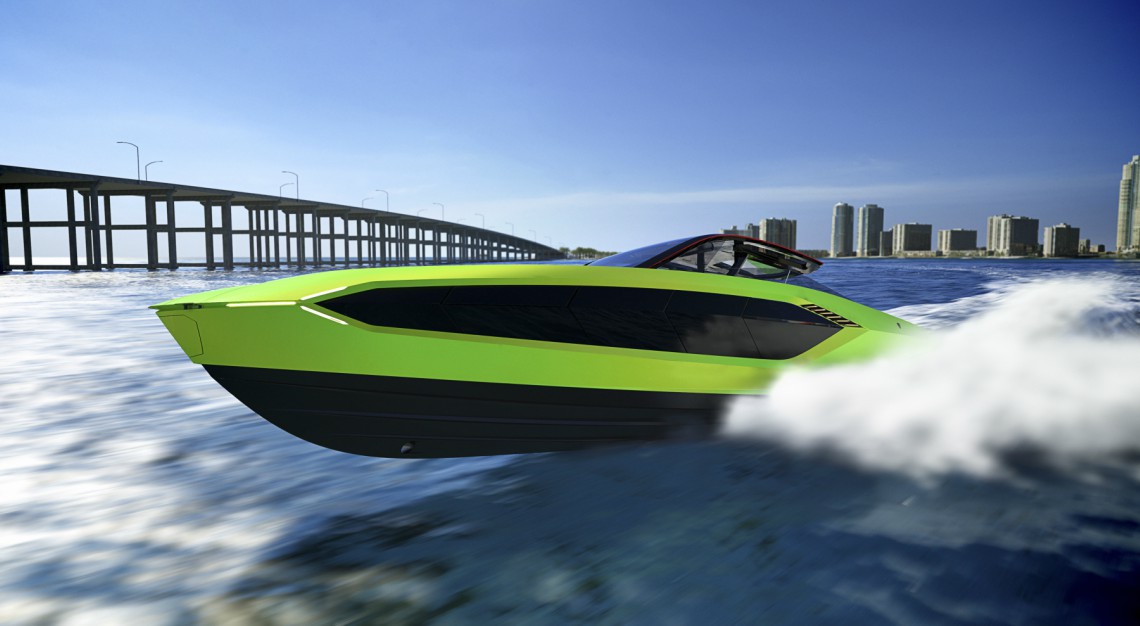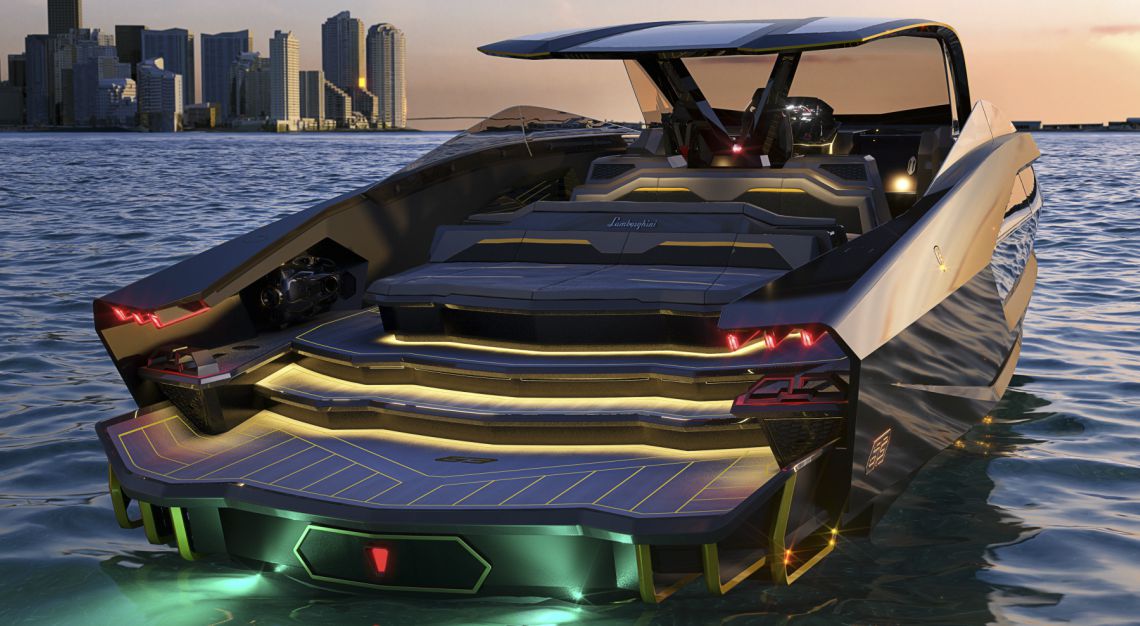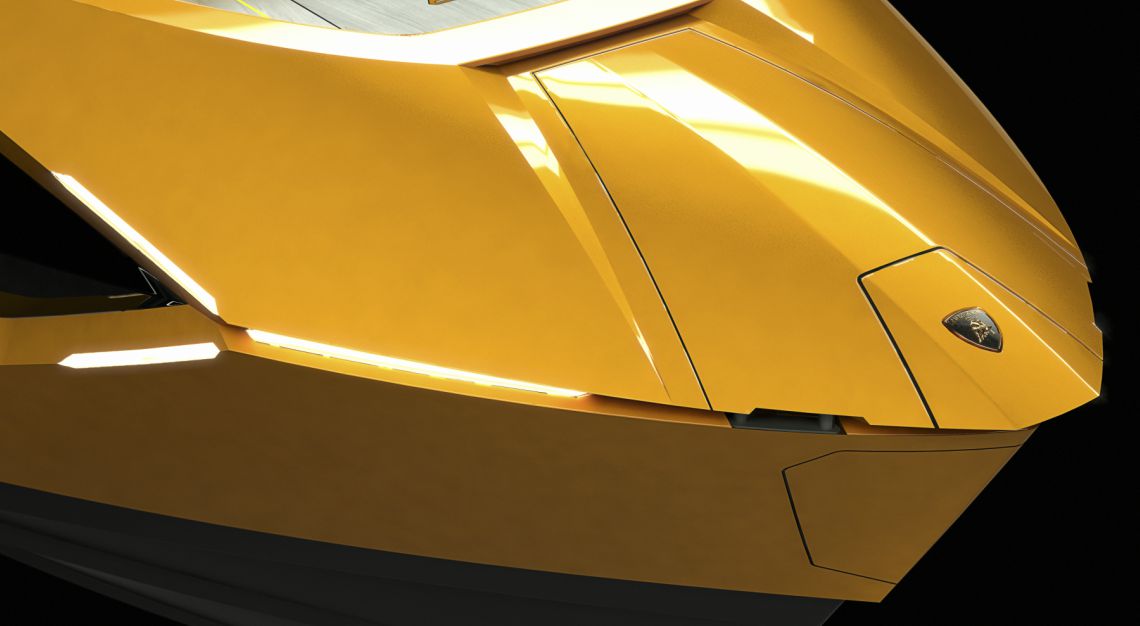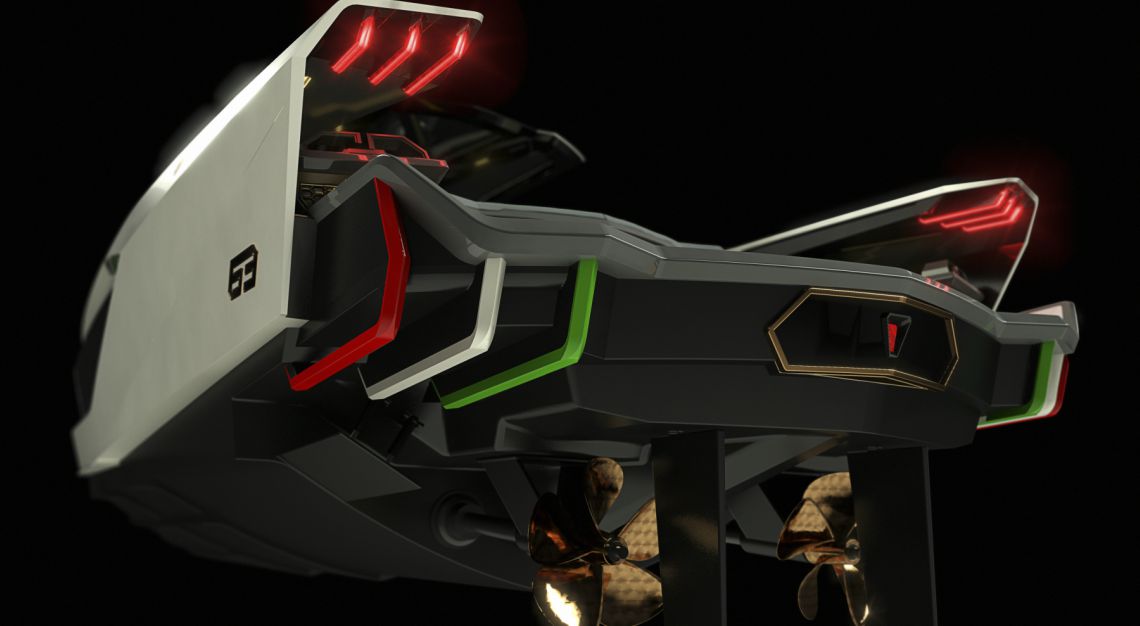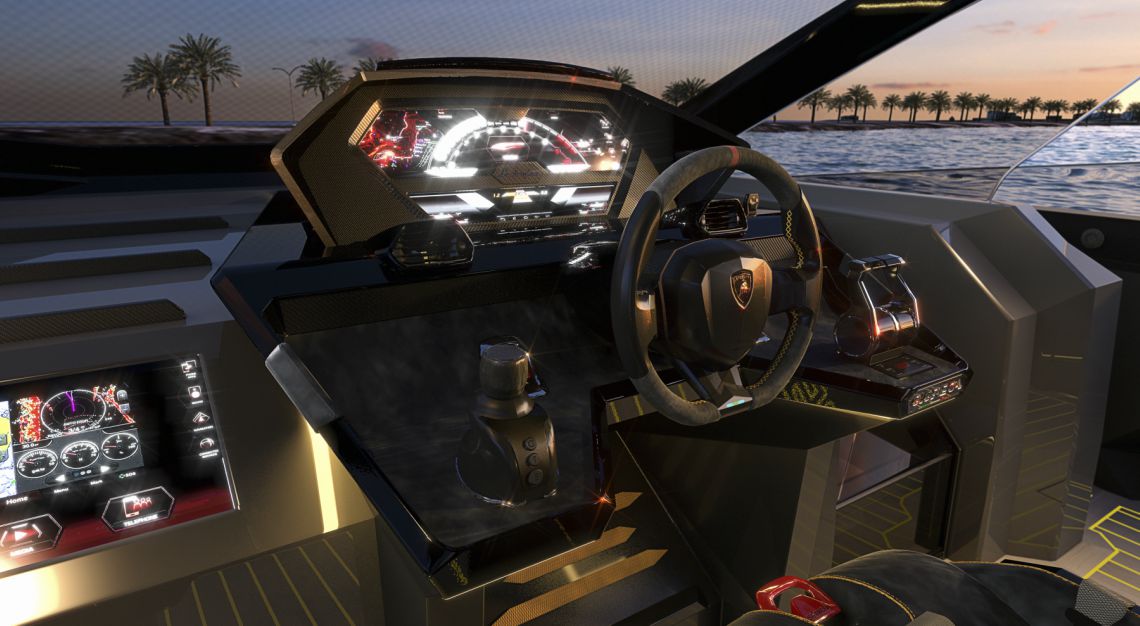 The Tecnomar boat even looks like an Aventador. No big surprise there, since it was styled with input from Lamborghini's styling department. This resemblance is evident in its angular prow design, aft light cluster and deck, which when viewed from above, recalls the engine cover slats on Lamborghini's cars. 
Its cockpit area resembles a Lamborghini, with an instrument cluster, carbon fibre seats and trim bearing an uncanny resemblance to the roadgoing vehicles, and along with its exterior colour, the Tecnomar for Lamborghini 63's interior customisable through Lamborghini's Ad Personam programme.
Suffice it to say, and again, no big surprise there, the Tecnomar for Lamborghini 63 is fast. Really, really fast, though it doesn't get motive power from a Lamborghini engine. A pair of 2,000-hp V12 engines from MAN will take the craft to a top speed of 60 knots (sadly not 63 knots), making it the fastest thing in the Tecnomar fleet. 
If you've ever been dreaming of owning an Aventador on water, here's your chance, with the Tecnomar for Lamborghini 63 available from the start of next year. Incidentally, the boat will also be made in a strict limited edition, though how many exactly wasn't made clear. 
But if we had to hazard a guess… how about 63?