Nothing good is ever permanent, like Gucci Osteria in Singapore, which will be open from 1 May until 2 June
It's not every day you come across an email that makes you jump out of your seat. But today is the day. News has just dropped that Gucci Osteria da Massimo Bottura is making its way to Singapore for one short month — or, more specifically, for just 29 short days. For the uninitiated, Gucci Osteria is the brainchild of luxury fashion house Gucci and world-renowned chef Massimo Bottura.
The three Michelin-star chef is most known for reinventing classic Italian cuisine and saving his town's economy during a Parmigiano-Reggiano cheese crisis following an earthquake. This reminds us, now's the perfect time to rewatch the pilot episode of Chef's Table on Netflix, featuring the man himself.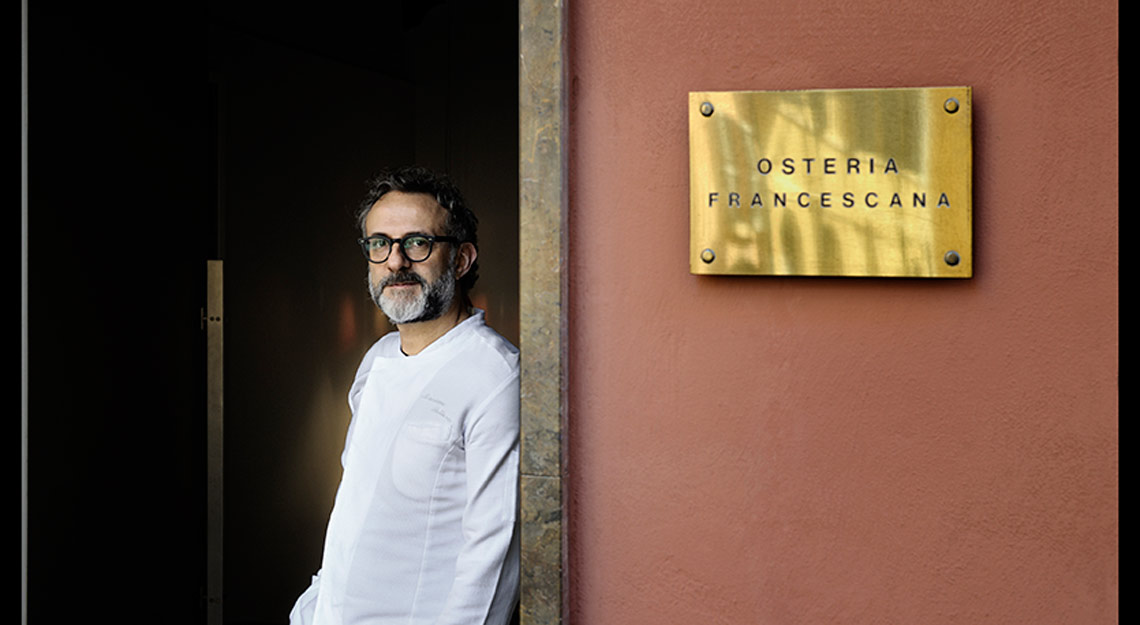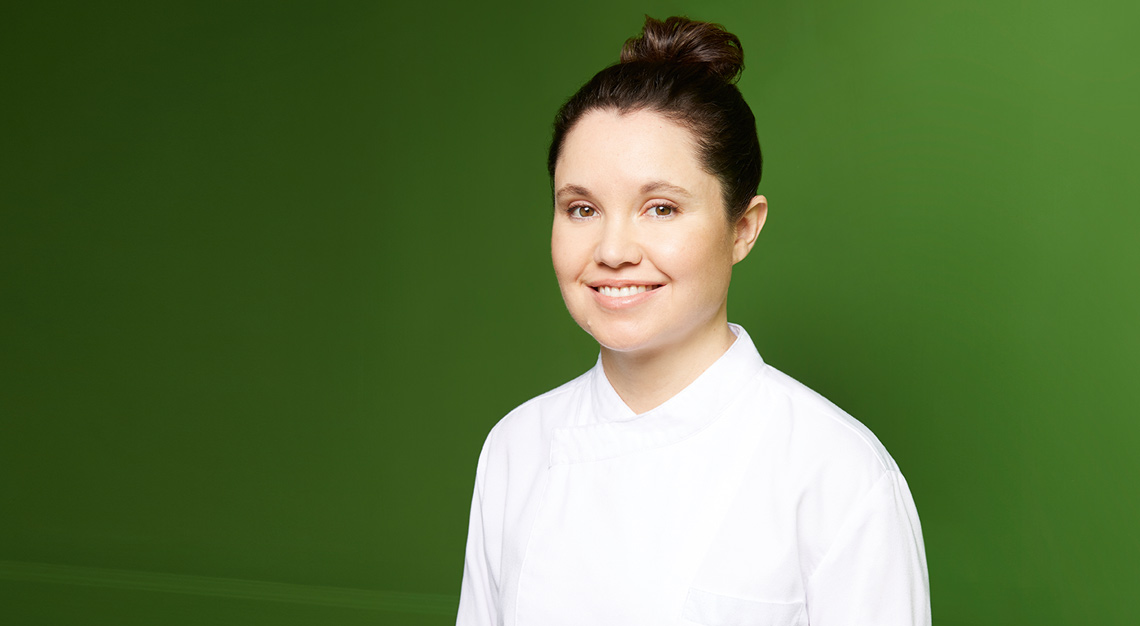 But let's get back to the Singapore opening. Like the Italian outpost, Gucci Osteria da Massimo Bottura Singapore edition will reside in a location similar to Gucci Garden in Florence. For a few short weeks, the annex building at The Arts House Singapore will be transformed into a 60-seater restaurant. Service will commence from 1 May till 26 May (the restaurant is closed on Mondays).
Conceptualised by chefs Bottura and Karime Lopez — the latter is head chef of Gucci Osteria Florence — diners will enjoy a range of signature dishes that draw inspiration from Lopez' travels and Bottura's memories. Highlights include The Crunchy Part of the Lasagne, Taka Bun and Charley Marley.
There's no fighting for the corners of lasagne here. Bottura has cleverly recreated his favourite childhood memory of the well-loved lasagne, balancing pasta chips on top of dollops of ragu and béchamel.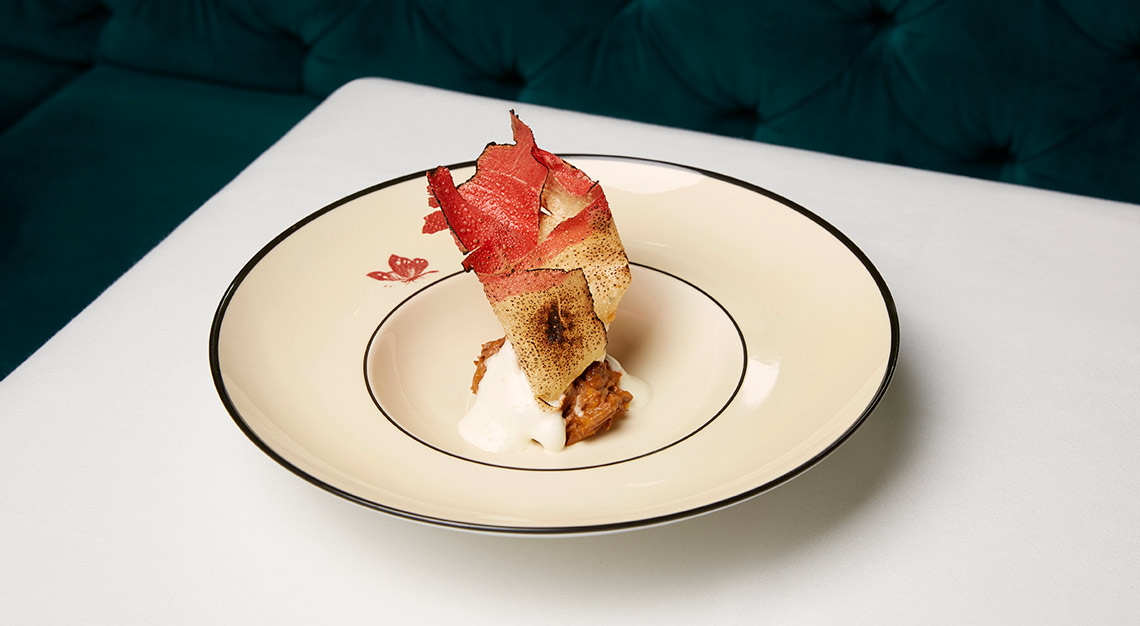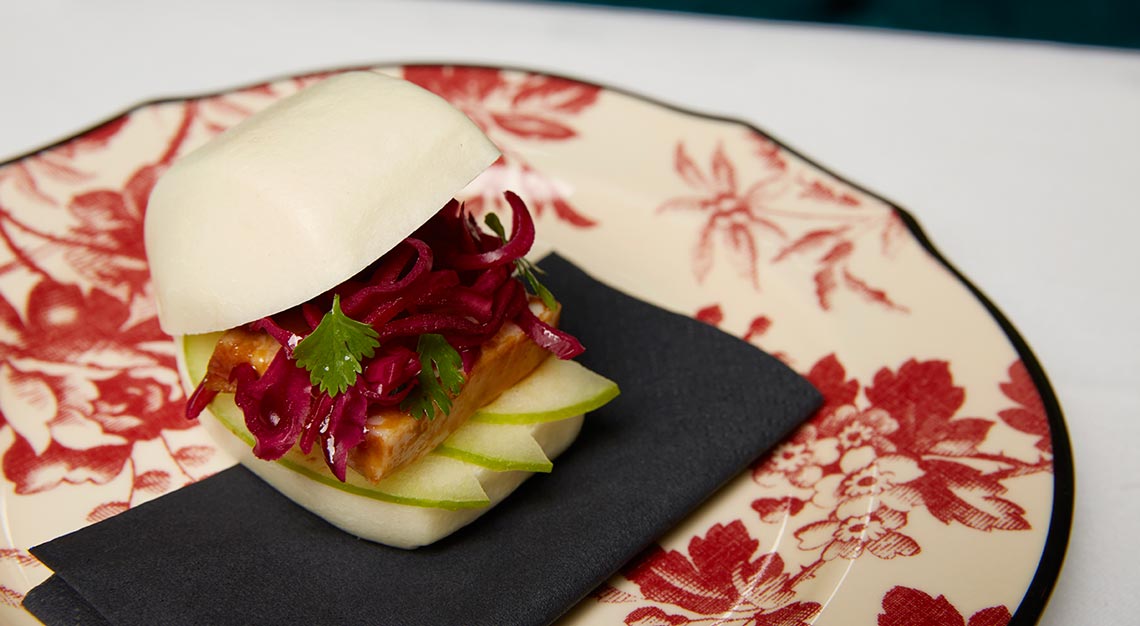 Taka Bun is affectionately named after chef Lopez's Japanese-born husband, who's coincidentally (or not) the sous chef at Osteria Francescana. Here, you'll find a sweet and sour pork belly coated in a balsamic-miso sauce, cocooned in a steamed manto bun.
Remember to save space for dessert. You'll want to sink your teeth into Charley Marley — named after Bottura's second-born son Charlie who has a soft spot for chocolate — a sandwich filled with kaya cream and dark chocolate ganache.
Of course, meals will be served on equally delightful Gucci Herbarium crockery from the Gucci Décor collection. While the crockery features motifs of cherry branches, leaves and flowers, the backdrop shouts with the signature Red Gucci Herbarium motif. In case you're wondering, the red crockery has been specially made for Gucci Osteria Italy, and is only available for purchase in Gucci Garden.
Not sure which to look at first? Us, too. It's a whole lot to take in, alongside the fact that we're the first country outside Italy to play host to Gucci Osteria. Let that sink in for a moment. It may sound clichéd, but a meal here will be a feast for our eyes and stomach.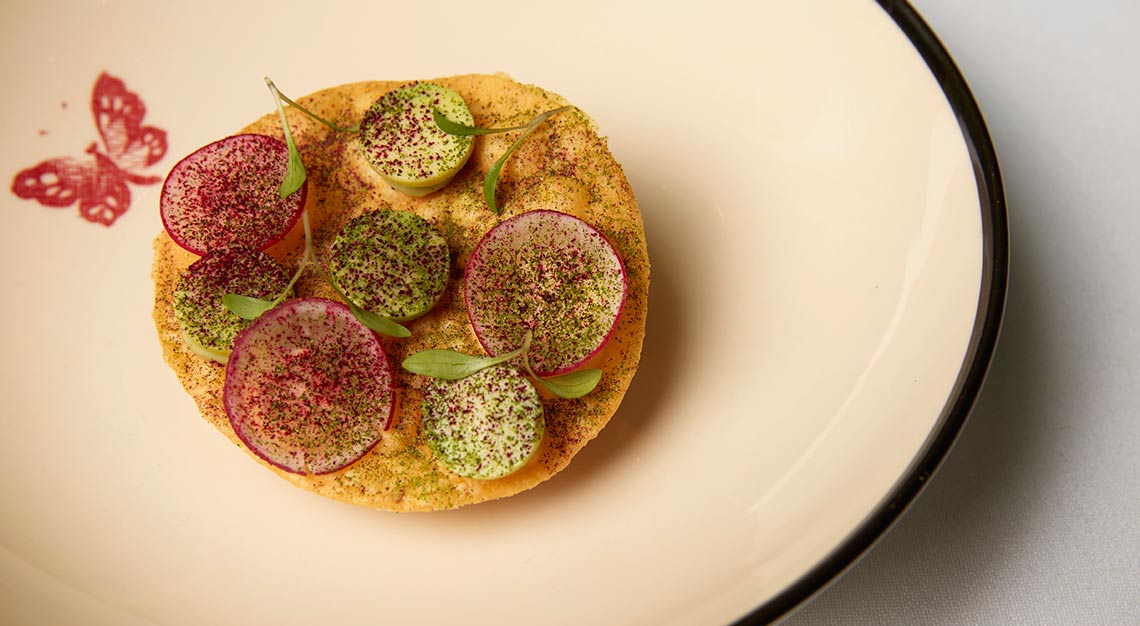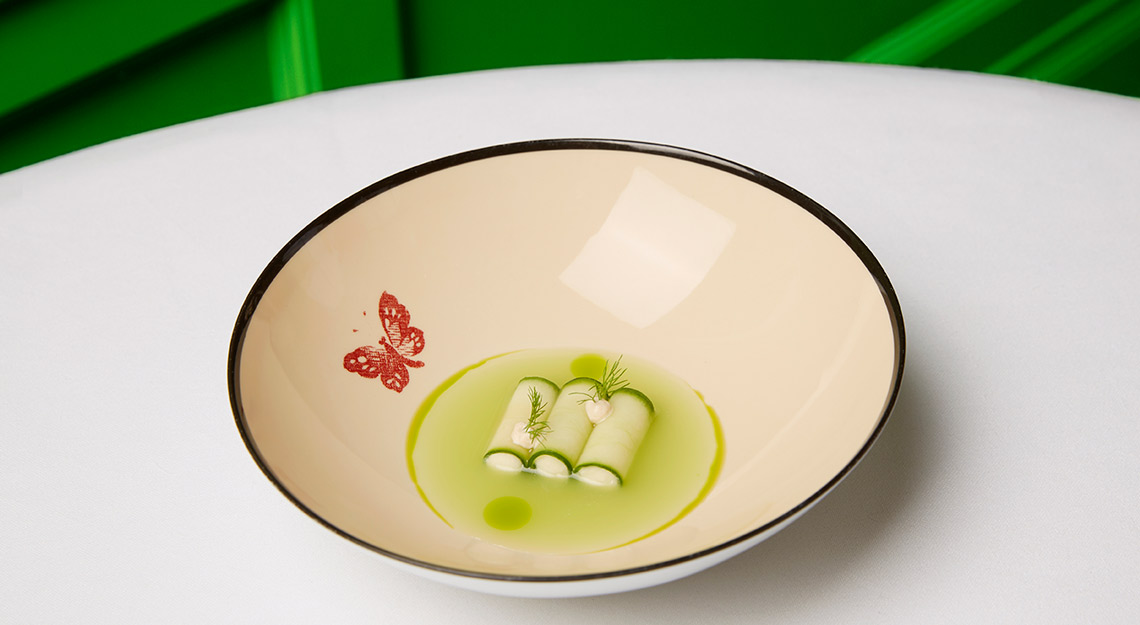 Lunch is served on Fridays (four courses at $128++) and weekends (seven courses at $228++), from noon to 2.30pm. Dinner is served from Tuesday to Sunday (seven courses at $278++, including a welcome glass of champagne) from 7pm until 10.30pm.
Bookings can be made from 20 April onwards at 12pm. American Express card members can enjoy priority booking from 16 – 19 April.
Happy hump day indeed, folks.
Gucci Osteria da Massimo Bottura Singapore edition
1 May to 2 June 2019
The Arts House, Annex Building
1 Old Parliament Lane
Singapore 179429