Feast with your other half in the cool embrace of air-conditioning while cradled in (man-made) greenery
There are some who bemoan that Singapore is all concrete jungle and no actual jungle. But what we lack in true wilderness, we more than make up for in man-manipulated foliage that has been manicured, trimmed, and landscaped into spectacular gardens. While the city offers a repertoire of dining options with celebratory menus and stunning urban views ideal for celebrating Valentine's Day, sometimes all we need is some peace and quiet to truly enjoy a well-cooked dish. Here are restaurants set in nature that offer you and your partner a quick, tranquil escape away from all the bustling crowd.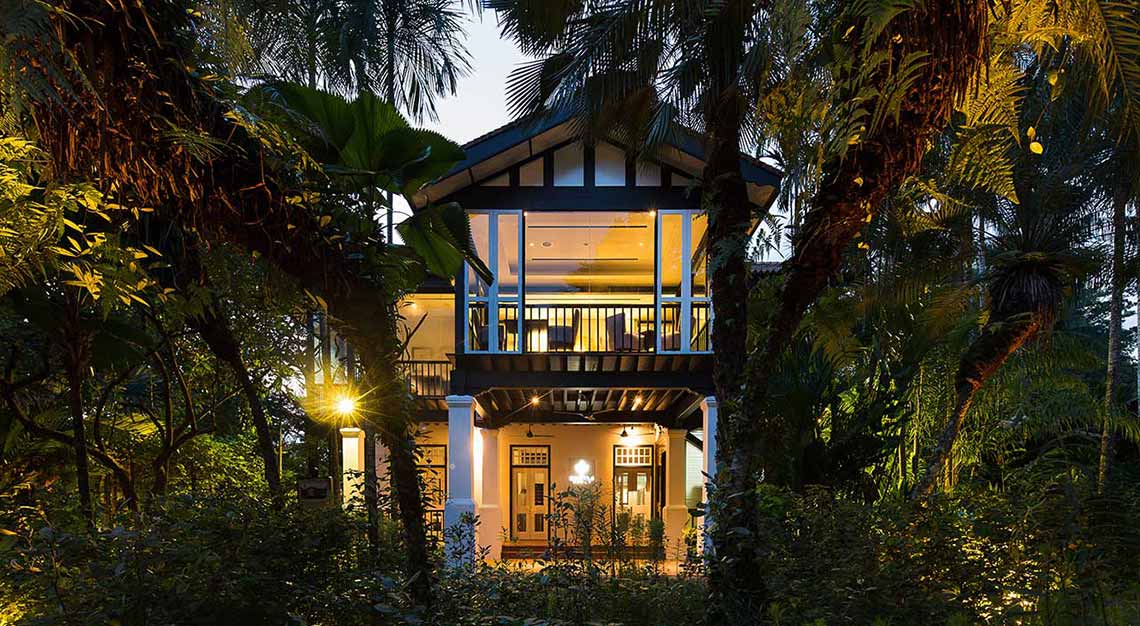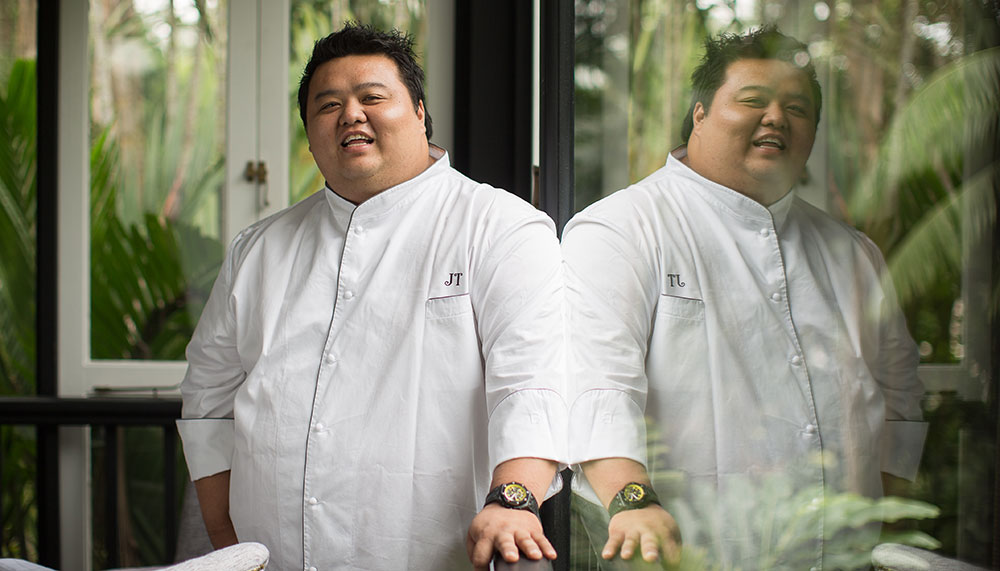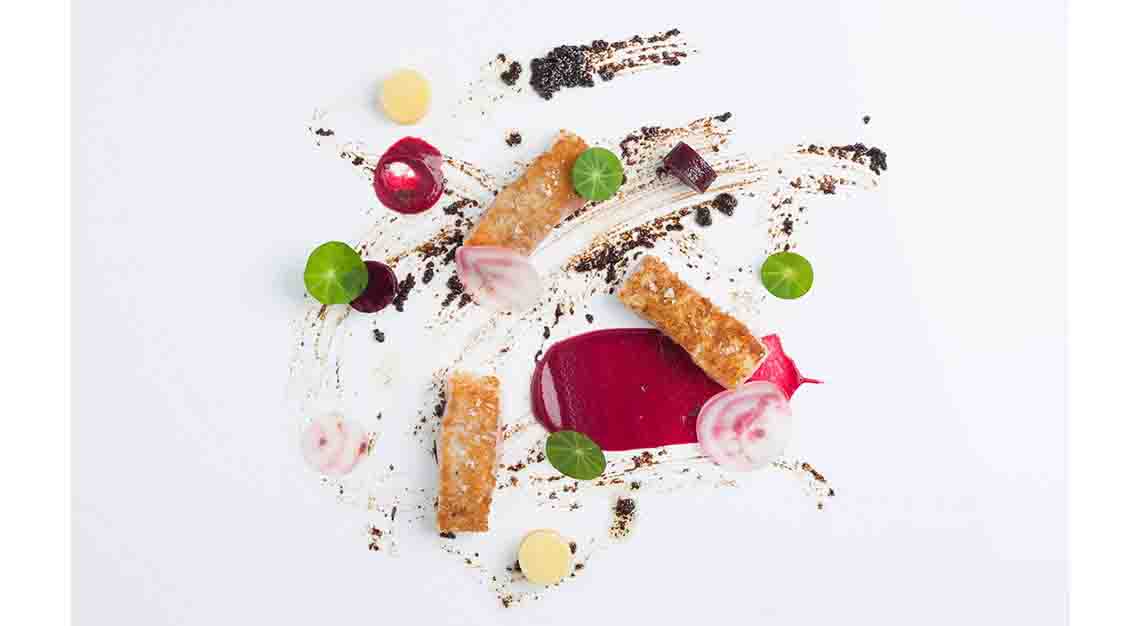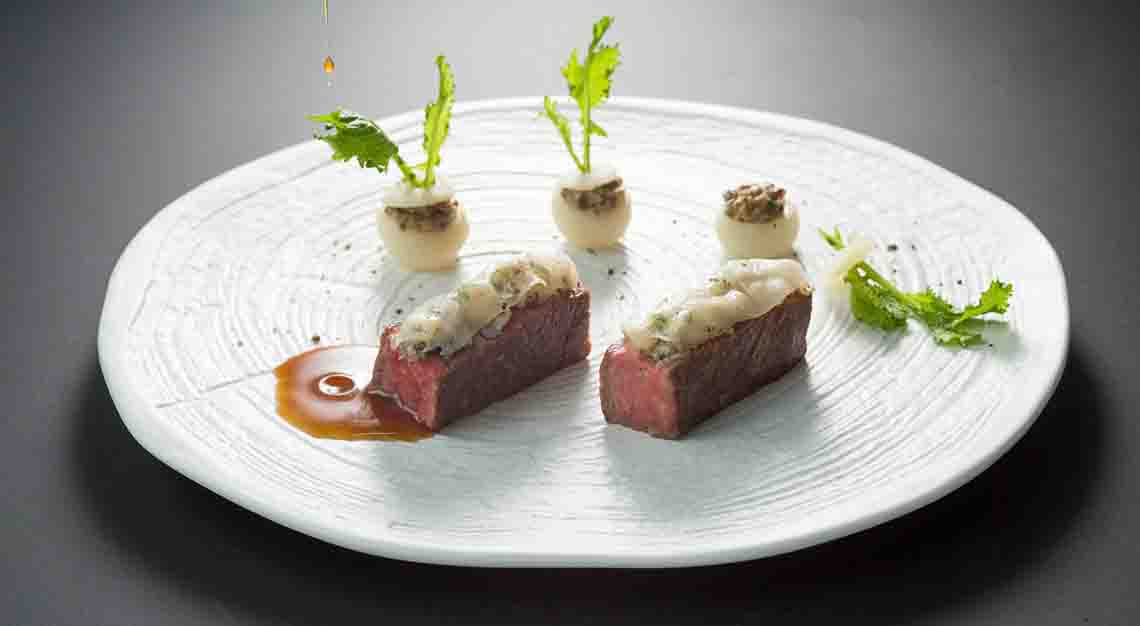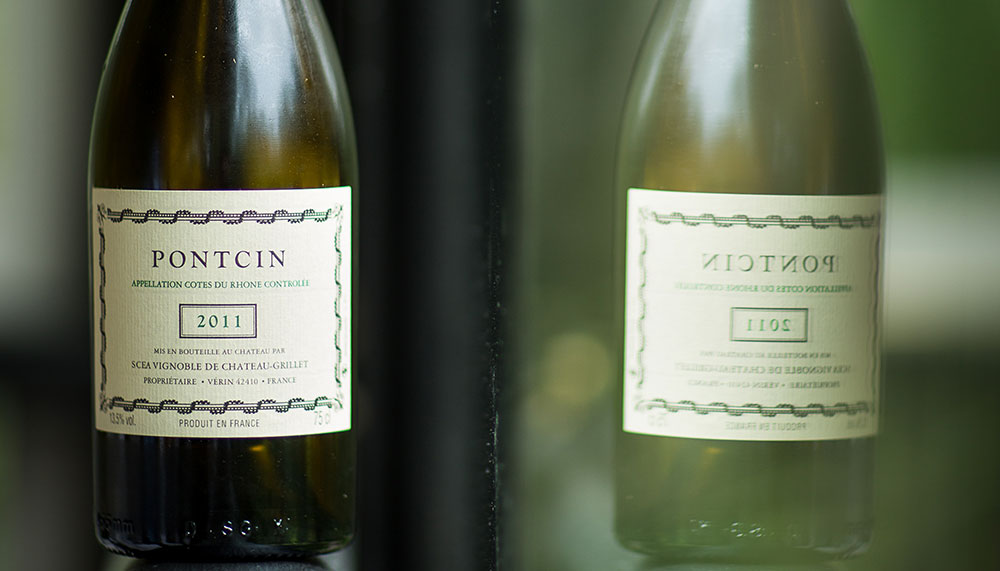 Corner House
Gastro-botanica is what chef Jason Tan curiously calls the style of food he prepares. Put simply, it's French cuisine elevated with an innovative use of botanicals, inspired by the restaurant's location in the Singapore Botanic Gardens. Whether they are tubers, roots, and fungi, or vines, fruits and herbs, the plants are given better elaboration on the plate instead of being mere accompaniments.
A must-try is Interpretation of my Favourite Vegetable, a dish featuring Tan's favourite: Onions from France's Cevennes mountain range, prized for their exceptionally sweet flavour. He presents four ways to enjoy the vegetable – as a topping on a tart with parmesan, dehydrated into a crispy chip, as a broth, and the most popular of all, roasted and hollowed into a shell that is used to contain a sous vide egg, paired with truffle. Another intriguing and again, personal dish is My Interpretation of Kaya Toast, a dessert featuring pandan, coconut, gula melaka, muscovado and pineapple.
Corner House
1 Cluny Road
E J H Corner House
Singapore Botanic Gardens
Singapore 259569
Tel: +65 6469 1000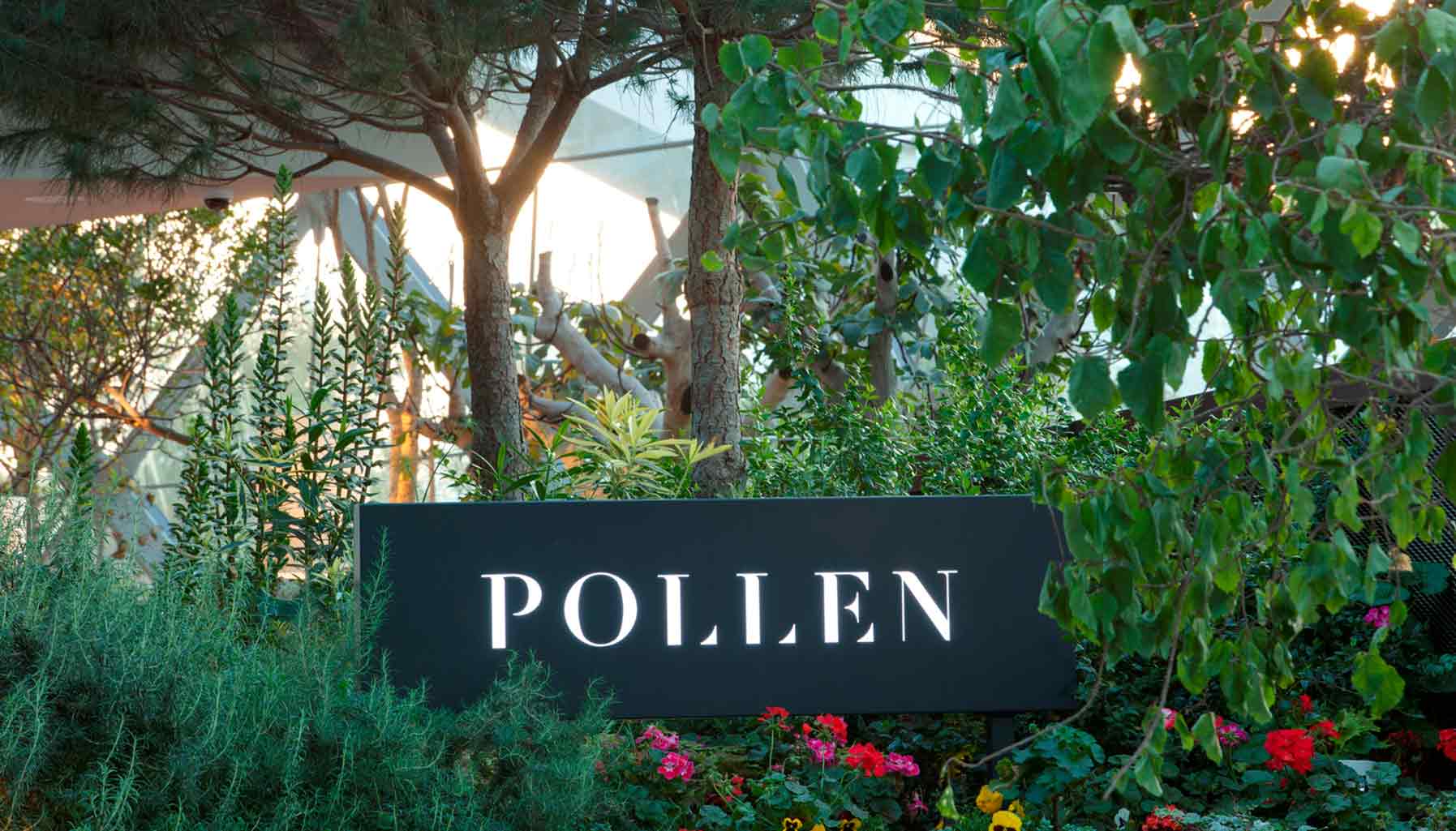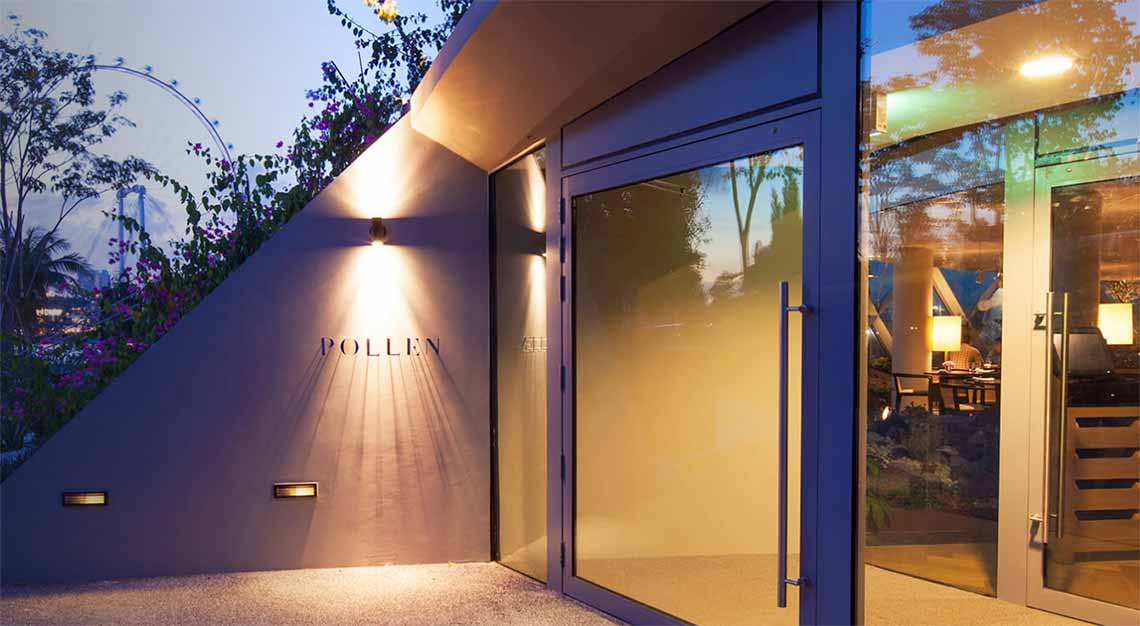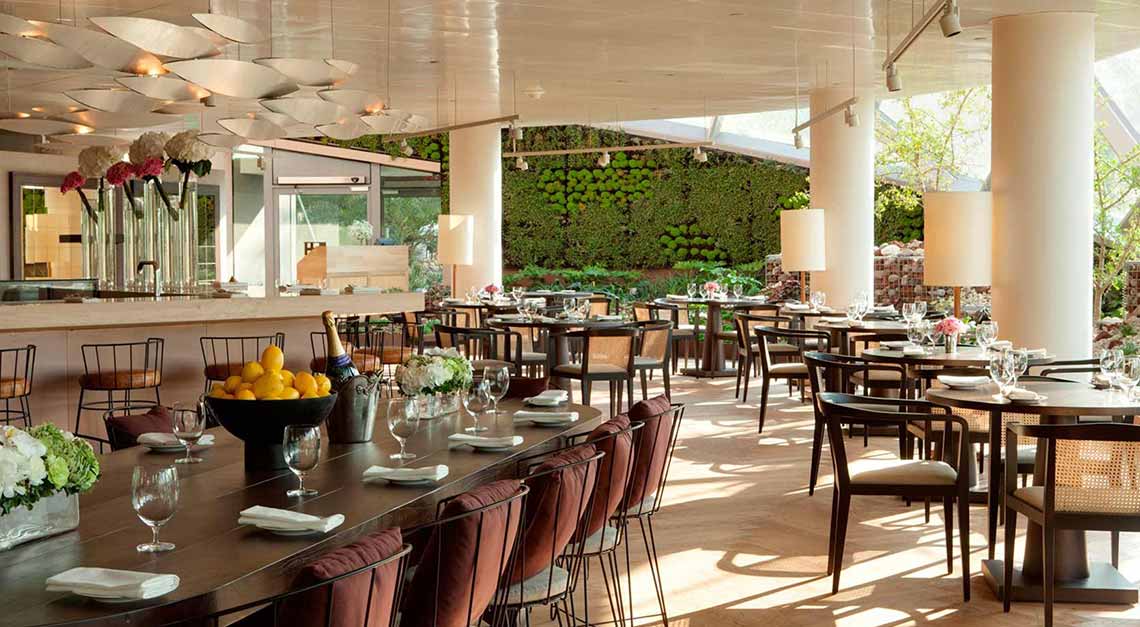 Pollen
Given the reputation of his mentor, Steve Allen, previously from the one Michelin-starred Gordon Ramsay at Claridge's in London, has a lot to live up to, and his take on French-Mediterranean cuisine at Pollen certainly doesn't fall short.
The executive chef is a proponent of the "less is more" approach to cooking, and believes that there is no need for the overly fussy preparation methods so often seen in fine dining. Dish highlights for this Valentine's Day include the Poached And Roasted Duck paired with orange and carrots, and the starter of Red Prawn, served simply with tomatoes and buratta. It's unpretentious food done well, and you can even walk off the calories after the meal in the Flower Dome, which all guests at Pollen get complimentary access to.
Pollen
#01-09
Flower Dome
Gardens by the Bay
18 Marina Gardens Drive
Singapore 018953
Tel: +65 6604 9988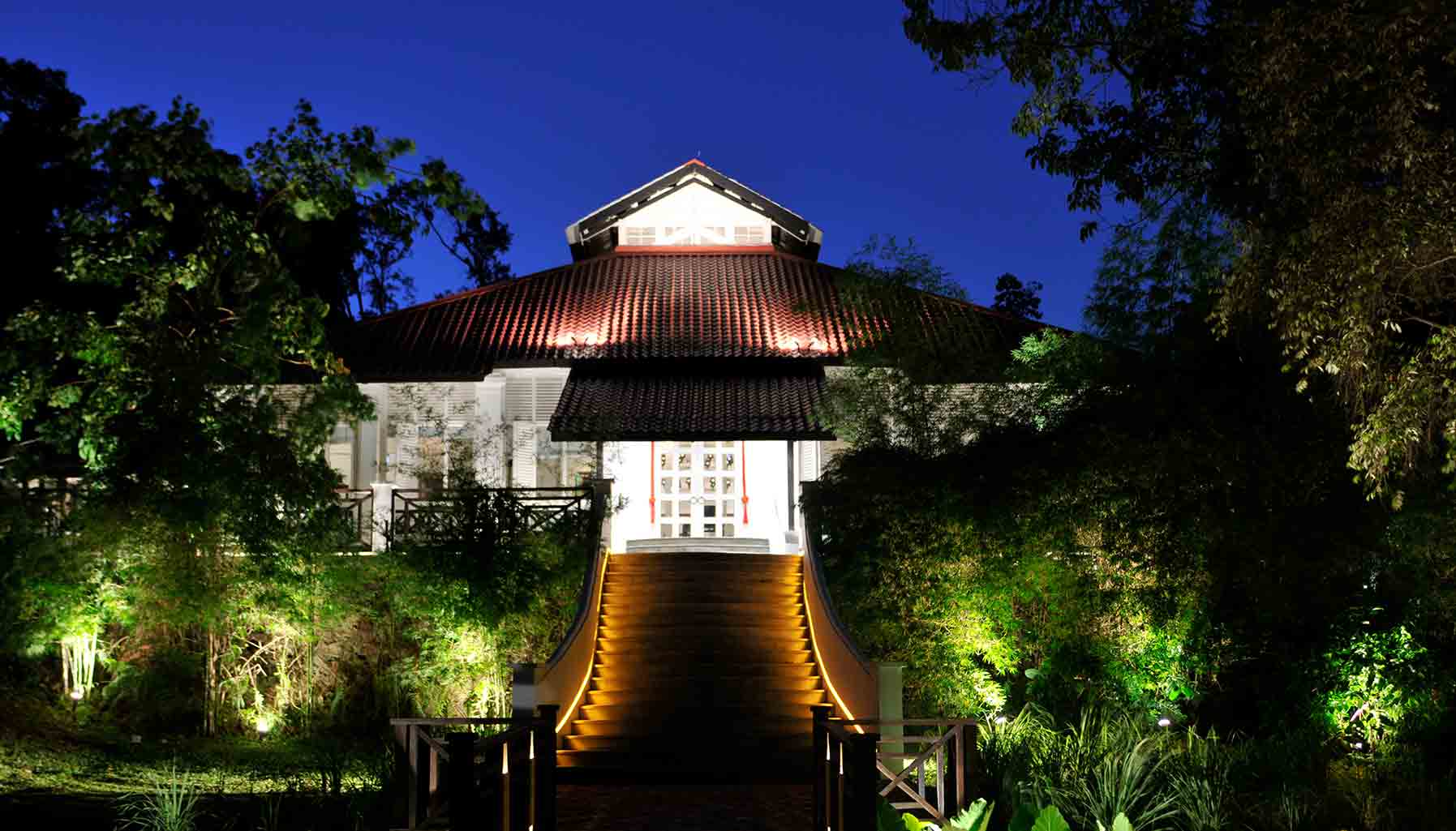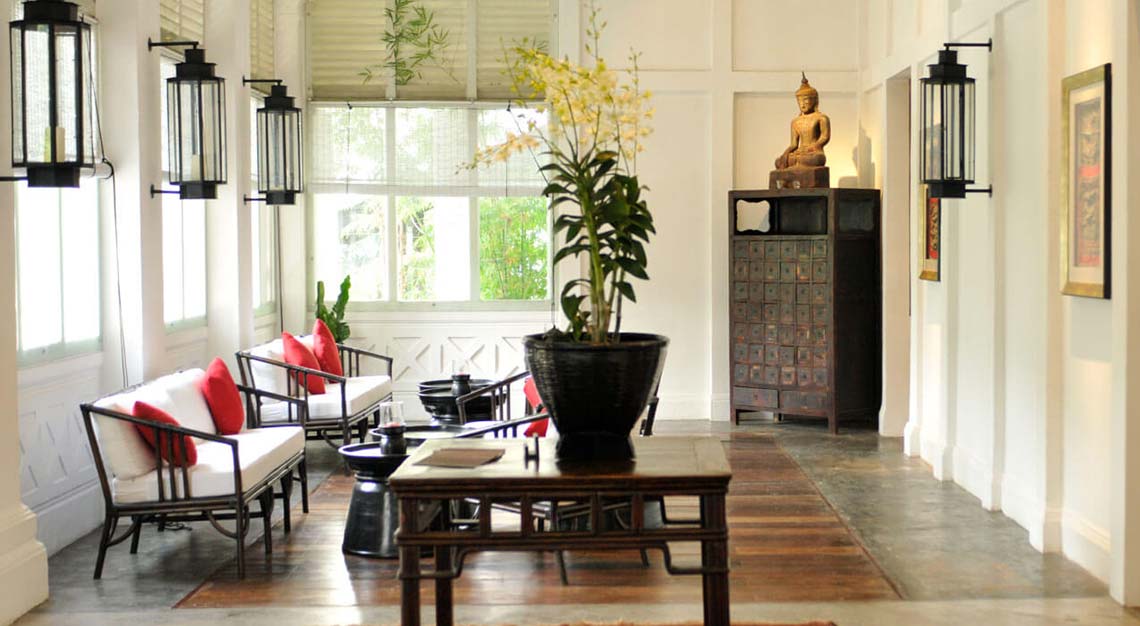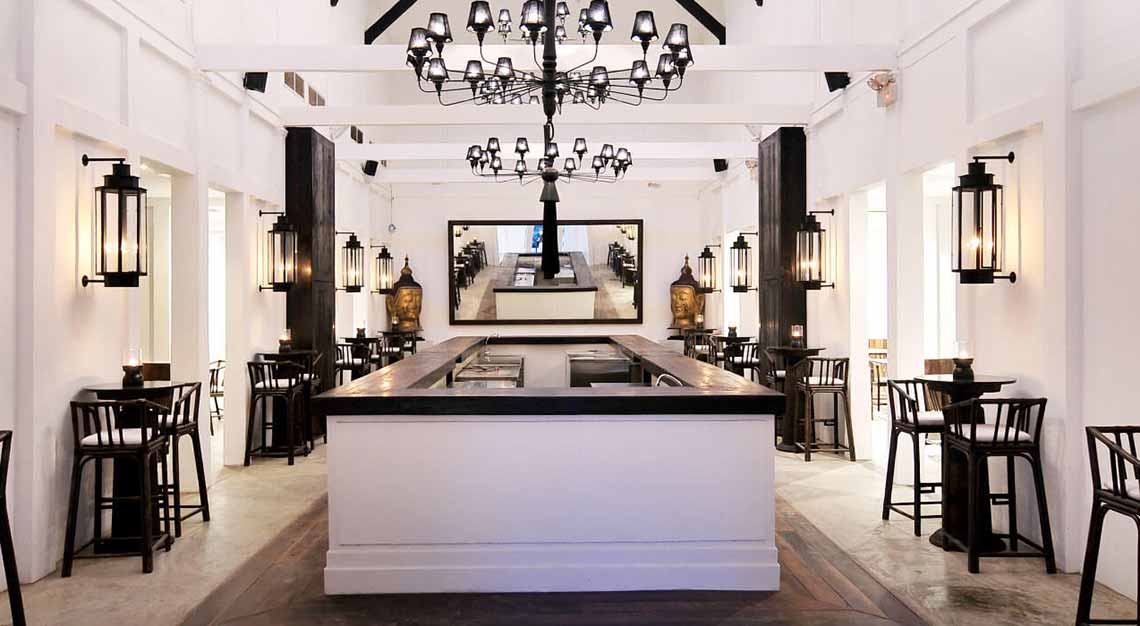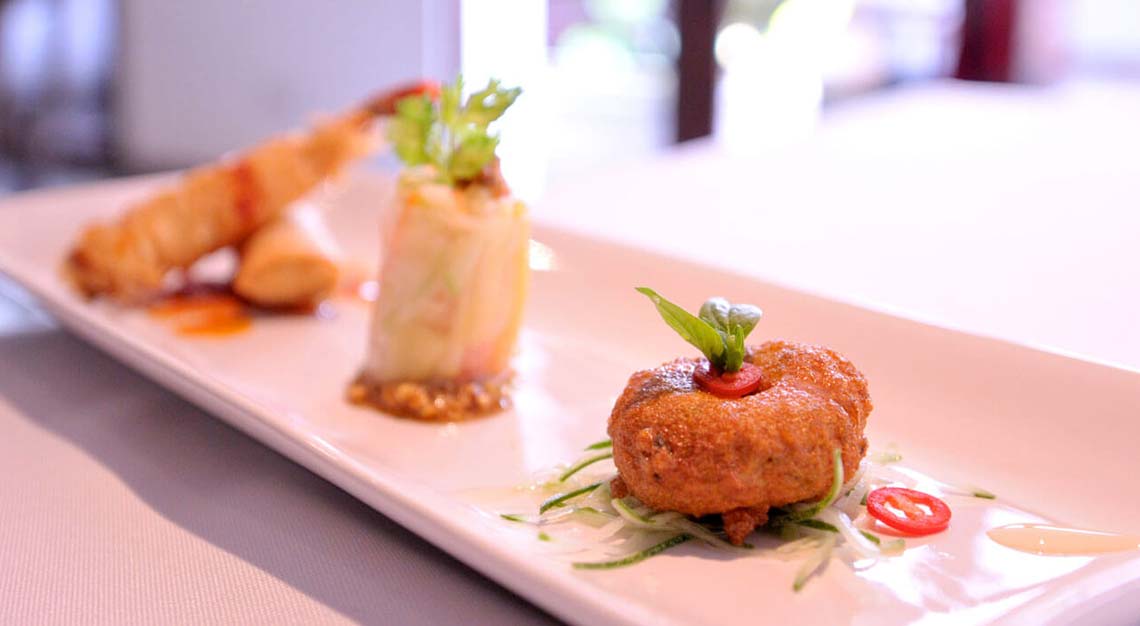 Tamarind Hill
Nestled within Labrador Nature Reserve, this restaurant probably has the 'wildest' location out of all the ones on this list. Housed in a beautifully restored colonial bungalow, expect good old fashioned Thai cuisine. There are no watered-down curries or milder versions of tom yum made to pander to tastebuds less used to the fire of bird's eye chilli.
Like at most Thai restaurants, portions at Tamarind Hill are made to be shared. Expect to find all the familiar favourites like tom yum in all its variations – clear, served vegetarian with mushrooms, and red and murky, with a generous helping of prawns. Then, there are the curries – green curry, panang curry, and massaman beef curry – all of which pack quite a punch and go down well with a bowl of steamed jasmine rice.
Tamarind Hill
30 Labrador Villa Road
Singapore 119189
Tel: +65 6278 6364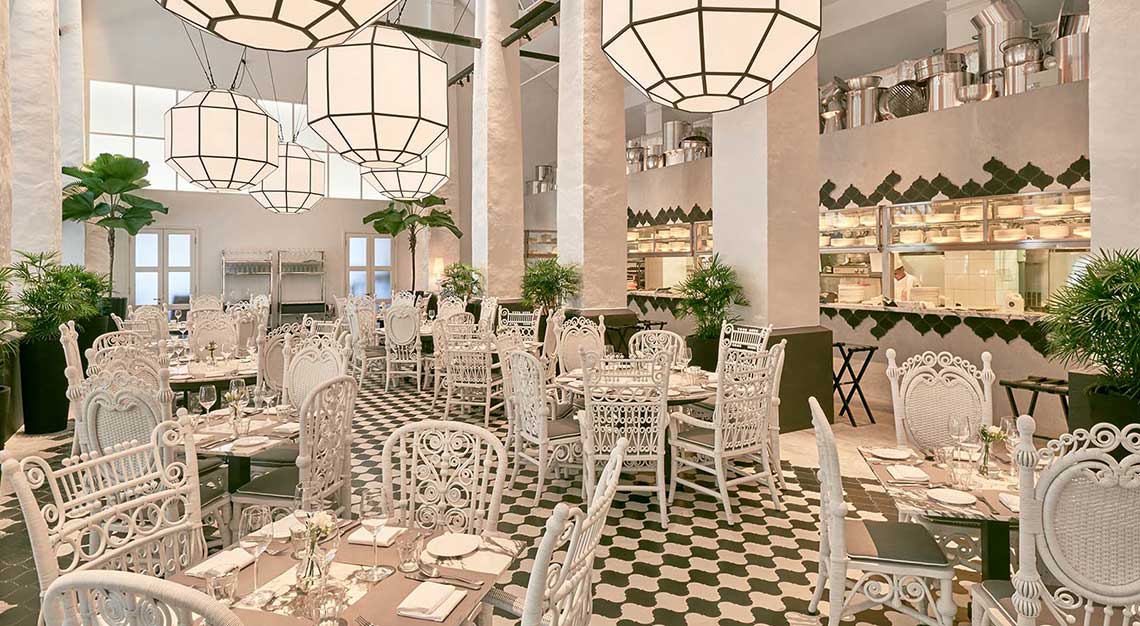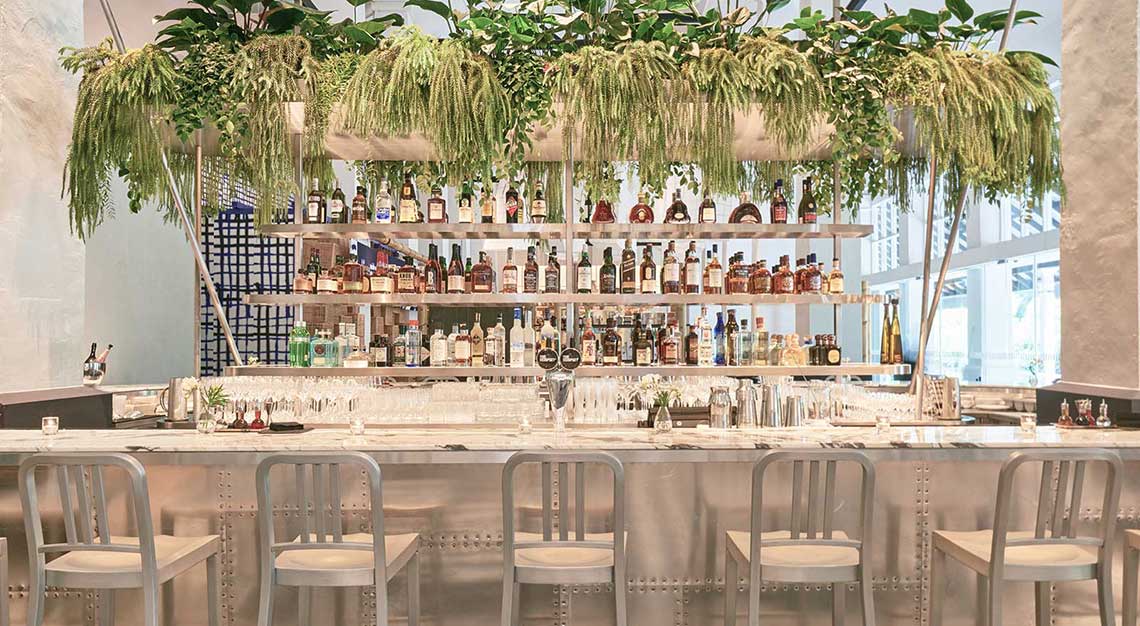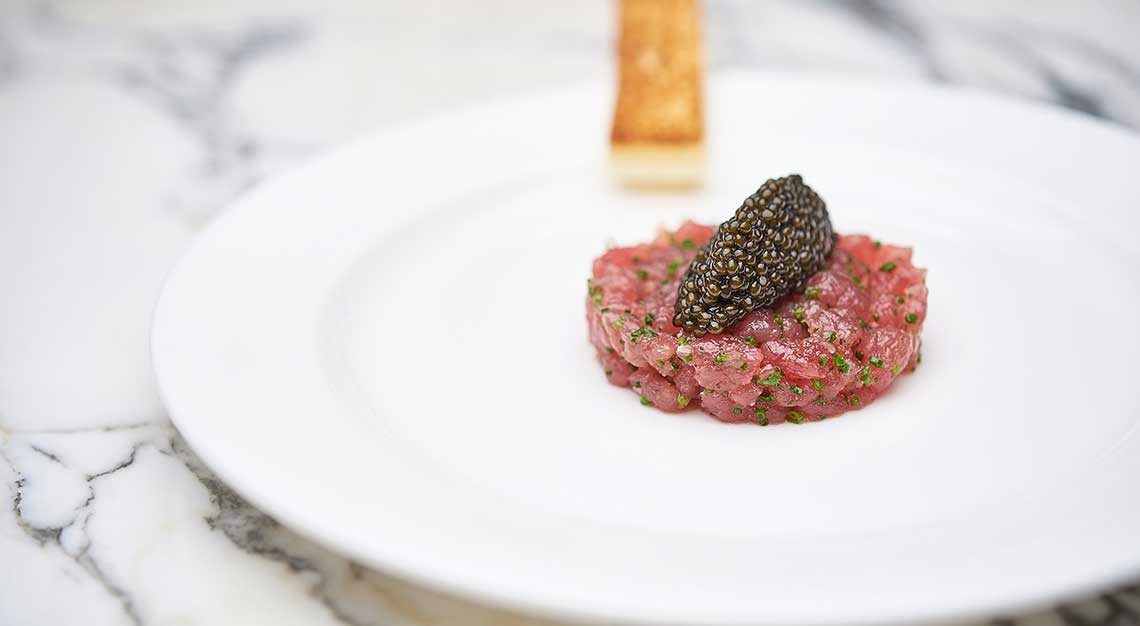 The Dempsey Cookhouse & Bar
With its high ceiling, giant lanterns, and many indoor plants, it wouldn't take a huge stretch of the imagination to see the restaurant's resemblance to a pavilion in a French garden, only much bigger and more elaborate. The menu comprises a selection of the most iconic dishes from Jean-Georges Vongerichten's various restaurants around the world, so local fans never need to travel out of the country to get a taste of his talent.
A definite must-try is the Egg Caviar, so famous it has hobbyist cooks scrambling to create replicas at home. Another worthy diet buster is the Black Truffle and Fontina Pizza, originally from Market by Jean-Georges in the Shangri-La Hotel in downtown Vancouver. End the meal on a sweet note with Warm Chocolate Cake, which is said to be the mother of all runny-centre cakes; the original lava cake that started the undercooked cake trend.
The Dempsey Cookhouse and Bar
17D Dempsey Road
Singapore 249676
Tel: 1800 304 5588
The Halia
The Halia at Botanic Gardens is the place to head to if you wish to indulge in Halal-certified, European-Asian cuisine amid lush greenery. Tucked cosily in the heart of the city's biggest and most popular gardens, The Halia has gained traction among steak lovers for its high-quality beef cuts, from the Tender Valley Angus to the Full Blood Blackmore Wagyu. Planning a double date this Valentine's day? Opt for the communal menu which generously serves four, and relish mouth-watering dishes such as the Bluefin Tuna Tartare, Goats Cheese Mousse, Ikana Live Greenshell Mussel from New Zealand and the signature Sticky Toffee Pudding. 
The Halia
1 Cluny Road
Ginger Garden
Singapore Botanic Gardens
Singapore 259569
Tel: +65 8444 1148