From delicately boiled bird's nest to seasonal fresh seafood and umami-packed roast meats, this is where to get refined Cantonese food in Singapore
Jetsetting gourmands are surely no stranger to the Michelin Guide's series of restaurant guides by the destination. But the latest release by the company is somewhat different. Instead of a selection by a geographic region, this is its first-ever cuisine guide, where it features 291 "fine Cantonese food" establishments across Asia, Europe and the US.
Naturally, the cuisine-specific guide includes the four Cantonese restaurants that have been awarded the highest three-Michelin star status – The Eight in the Grand Lisboa Hotel in Macau, Lung King Heen and T'ang Court in Hong Kong and Le Palais in Taipei. While Singapore does not have a three-Michelin starred Cantonese restaurant (yet), there are nevertheless an excellent range of Cantonese establishments that will surely dazzle your tastebuds. Here's our curated list of places to make a reservation at when the craving to indulge in this refined, delicate cuisine strikes.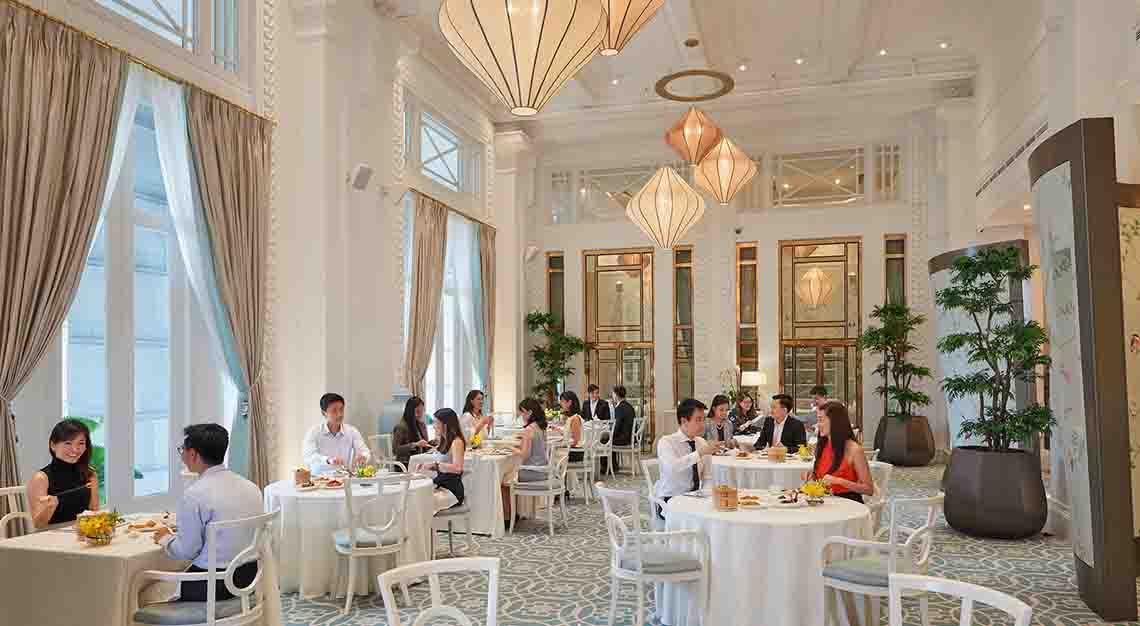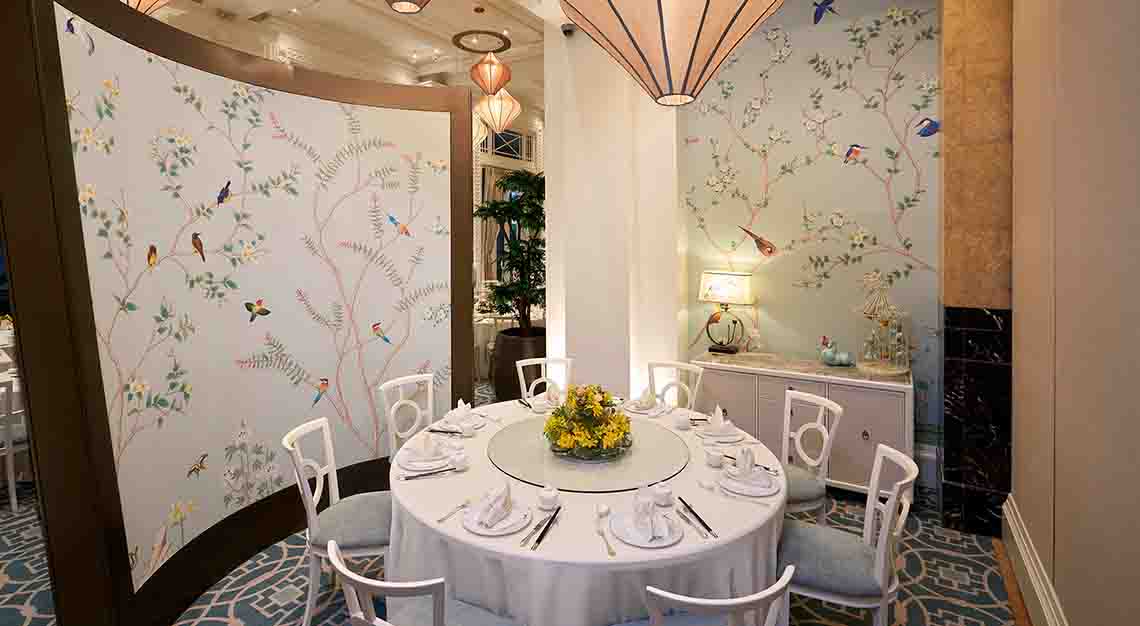 Jade, The Fullerton Hotel Singapore
With a refurbished interior and a refreshed menu by executive Chinese chef Leong Chee Yeng, this Cantonese restaurant in The Fullerton Hotel Singapore is an elegant destination for a meal. Don't miss out on the beloved dim sum, which is available during lunch. The chef adds an artistic touch to this quintessential Cantonese specialty, with beautifully presented dishes such as osmanthus char siew bun and steamed abalone siew mai. Other signatures that will complement these small plates include lobster porridge, braised bird's nest soup and pistachio muah chee.
Jade
The Fullerton Hotel Singapore
1 Fullerton Square
Singapore 049178
Tel: +65 6877 8188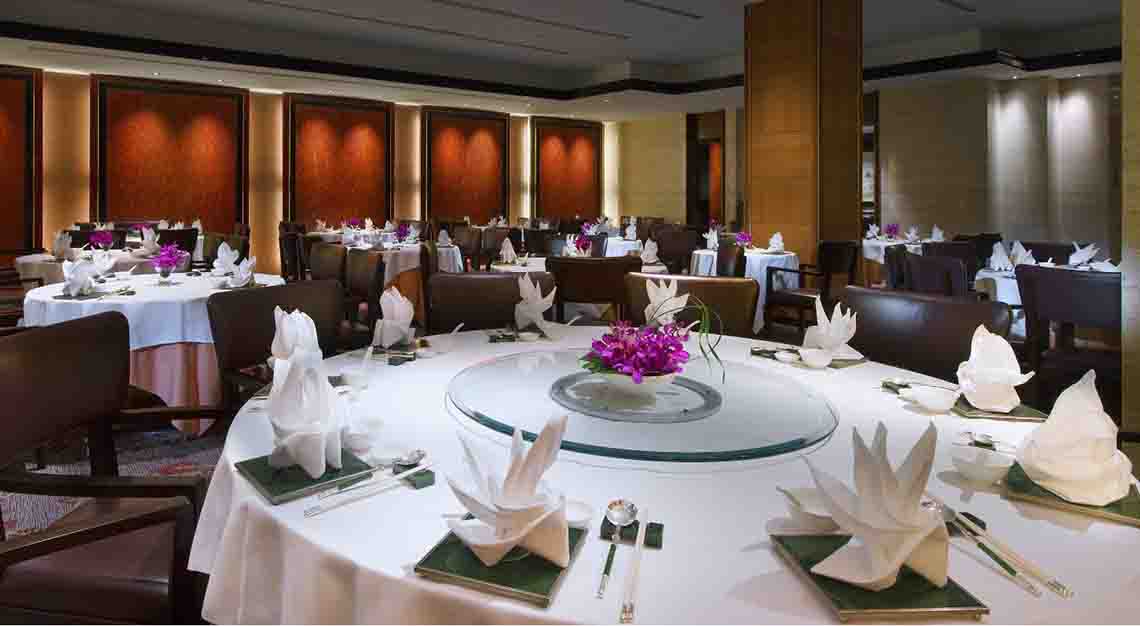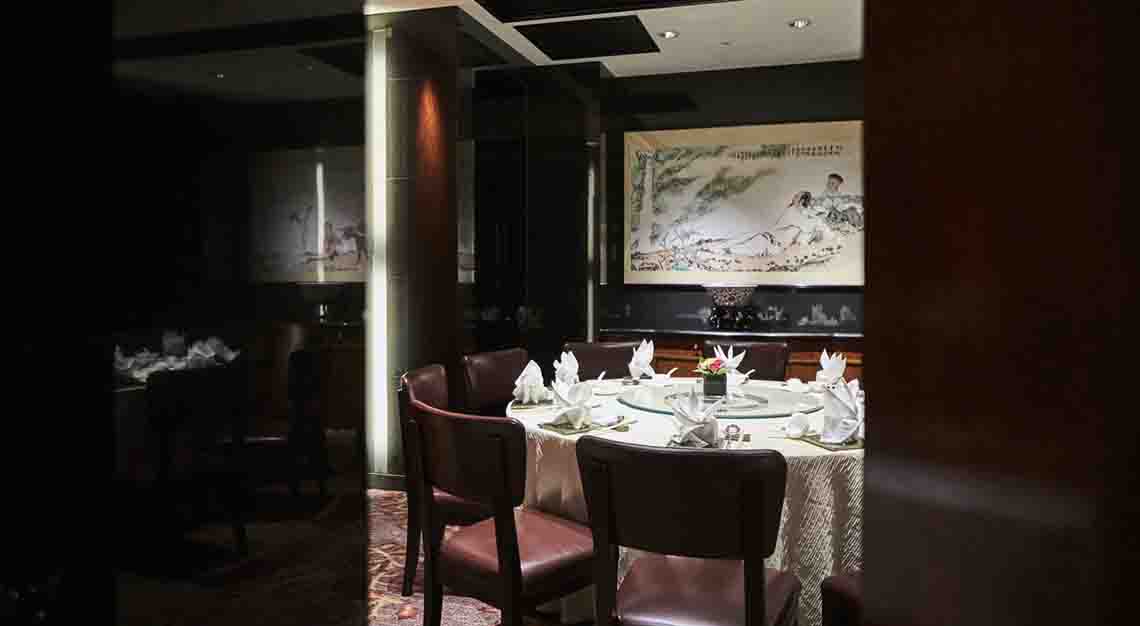 Li Bai, Sheraton Towers Singapore
Named after the famed Tang Dynasty poet, this restaurant is where patrons visit repeatedly when they crave familiar flavours. Executive chef Chung Yiu Ming serves up wholesome, delicious Cantonese classics such as fish maw and shark's cartilage soup or sauteed lobster on steamed egg white. Props also to chef Chung for being one of the earliest chefs to remove shark's fin from his menu in 2012, using premium bird's nest as a substitute in his bestselling, savoury soups.
Li Bai
Sheraton Towers Singapore
39 Scotts Road
Singapore 228230
Tel: +65 6839 5623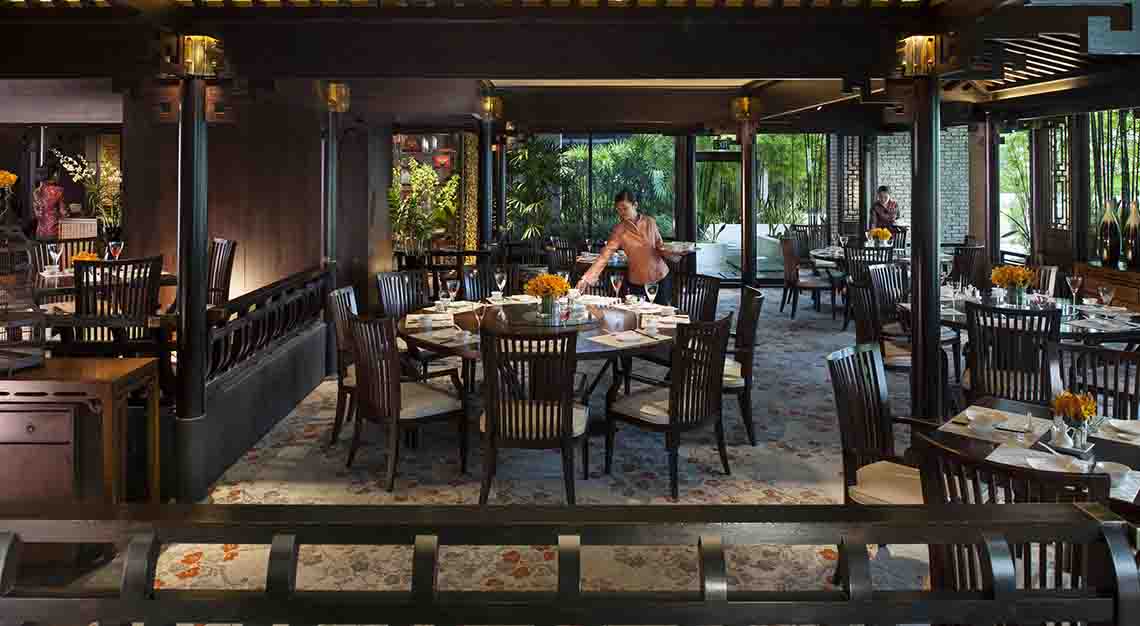 Cherry Garden, Mandarin Oriental, Singapore
While executive Chinese chef Cheng Hon Chau is a whiz at churning out authentic Cantonese dishes such as wok-fried radish cake with XO sauce and steamed cod fillet, there are also fresh interpretations of traditional fare. A popular choice is the pan-fried A4 Miyazaki Wagyu beef sirloin with garlic barbecue sauce. Those who are watching their waistlines should try the wholesome five-grain fried rice with Cantonese pork sausage and vegetables.
Cherry Garden
Mandarin Oriental, Singapore
5 Raffles Avenue
Singapore 039797
Tel: +65 6885 3500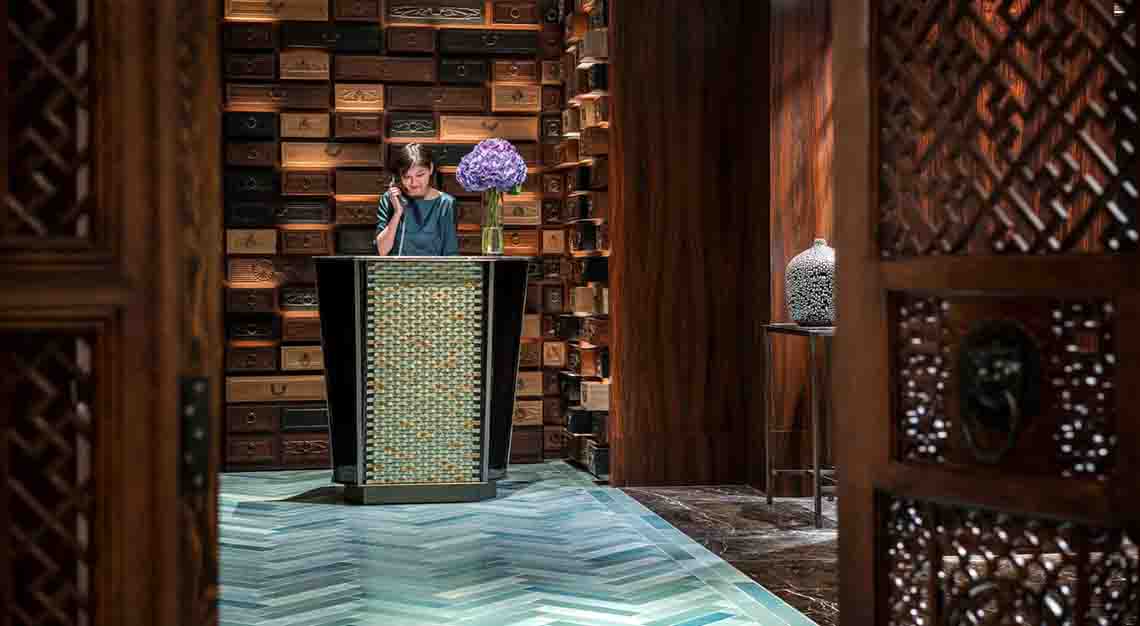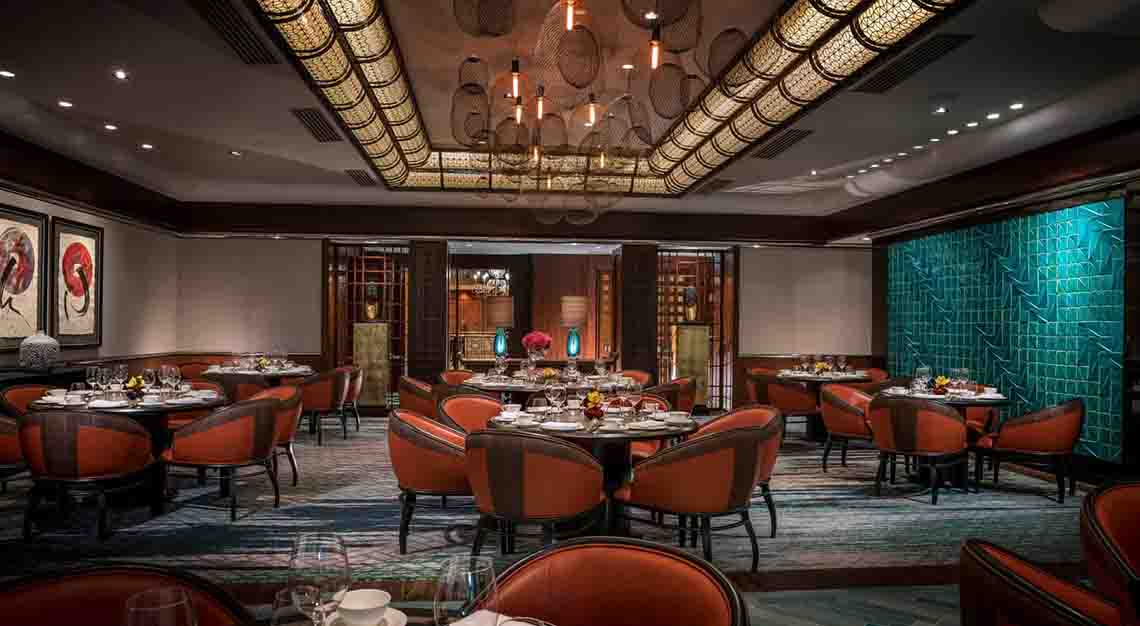 Jiang Nan Chun, Four Seasons Hotel Singapore
Less than a year after Hong Kong-born chef Tim Lam relocated to Singapore to assume his position as Jiang Nan Chun's executive chef, the restaurant has been awarded one Michelin star. His deft touch can be tasted in his signature dishes, even in ones of humble origins such as sweet and sour pork. His version comprises plump Iberico pork cubes, garnished with homemade candied ginger for a hint of spice. For a one-of-a-kind meal, order the signature Peking Duck that is roasted in a mesquite wood-fired oven for extra oomph and served with caviar for extra indulgence.
Jiang Nan Chun
Four Seasons Hotel Singapore
190 Orchard Boulevard
Singapore 248646
Tel: +65 6831 7220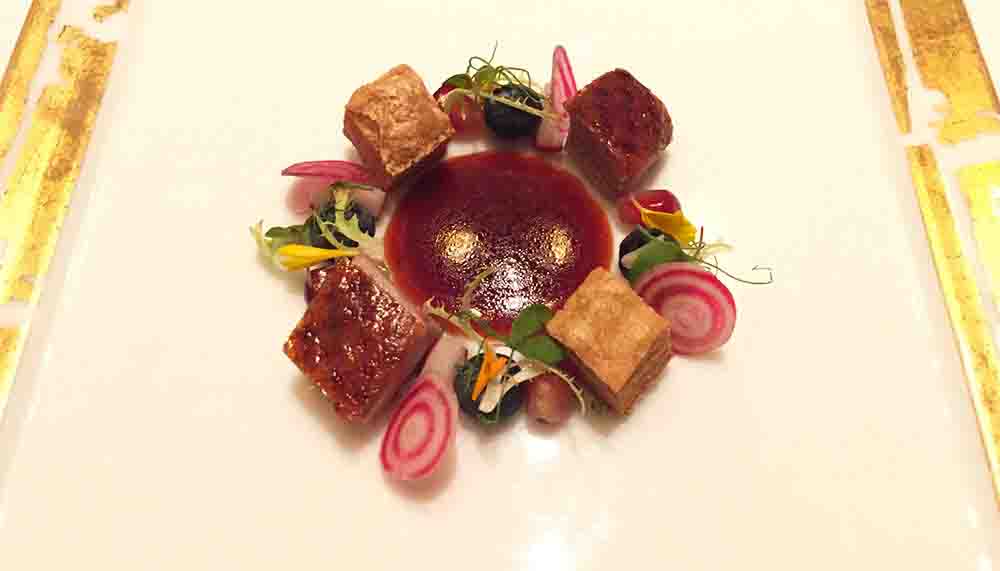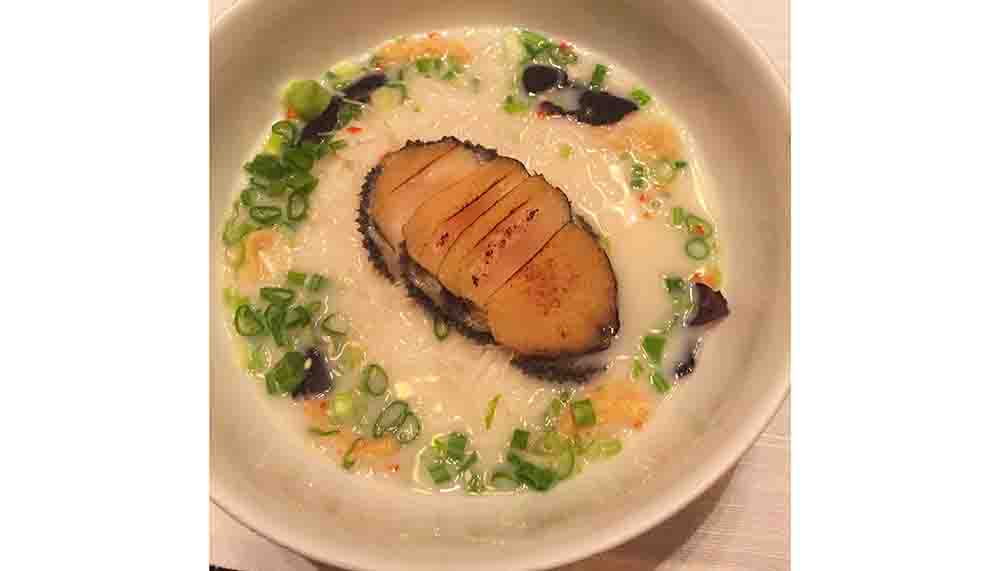 Summer Pavilion, The Ritz-Carlton, Millenia Singapore
Following the recent Michelin Guide Singapore 2018 award ceremony, chef Cheung Siu Kong set out to create a new tasting menu comprising six brand new dishes to commemorate this accolade ($168++ per person). The chef's Cantonese cookery kungfu chops really shine through in his soups. The six-hour double-boiled chicken and sea whelk soup with fish maw and matsutake mushroom is so collagen rich it imparts a delightful viscosity to the liquid. The rich flavours are intense, yet perfectly balanced so that it is possible to taste all the ingredients with every slurp. It is so nourishing you might start to feel full after this course, but persevere because the final, soupy dish — poached vermicelli and abalone in fish broth — is well worth the wait.
Summer Pavilion
The Ritz-Carlton, Millenia Singapore
7 Raffles Ave
Singapore 039799
Tel: +65 6434 5286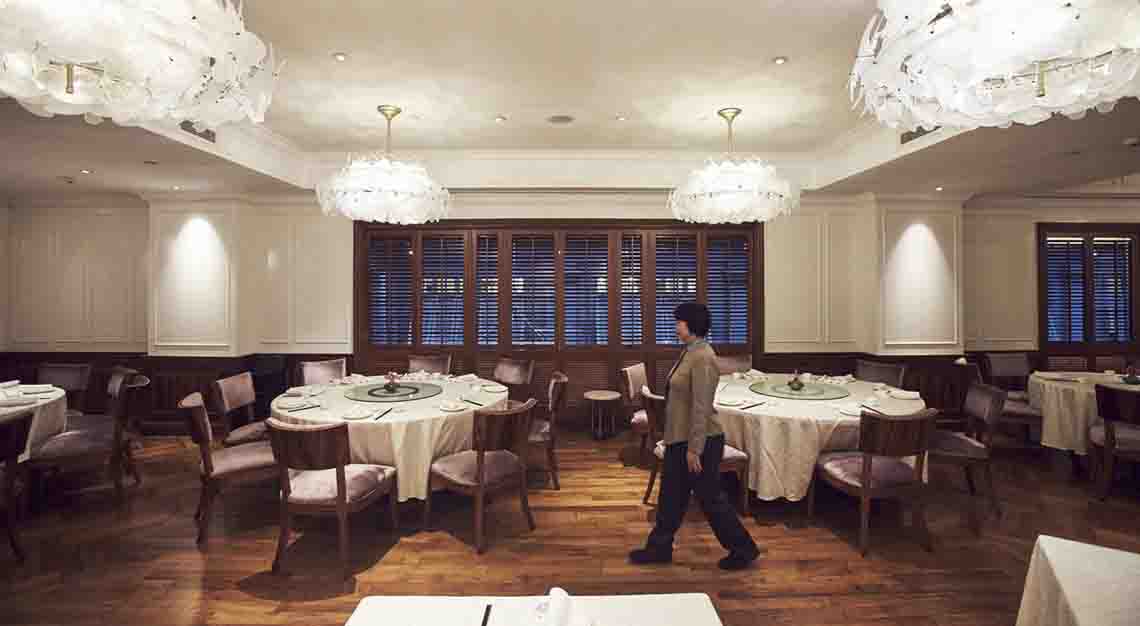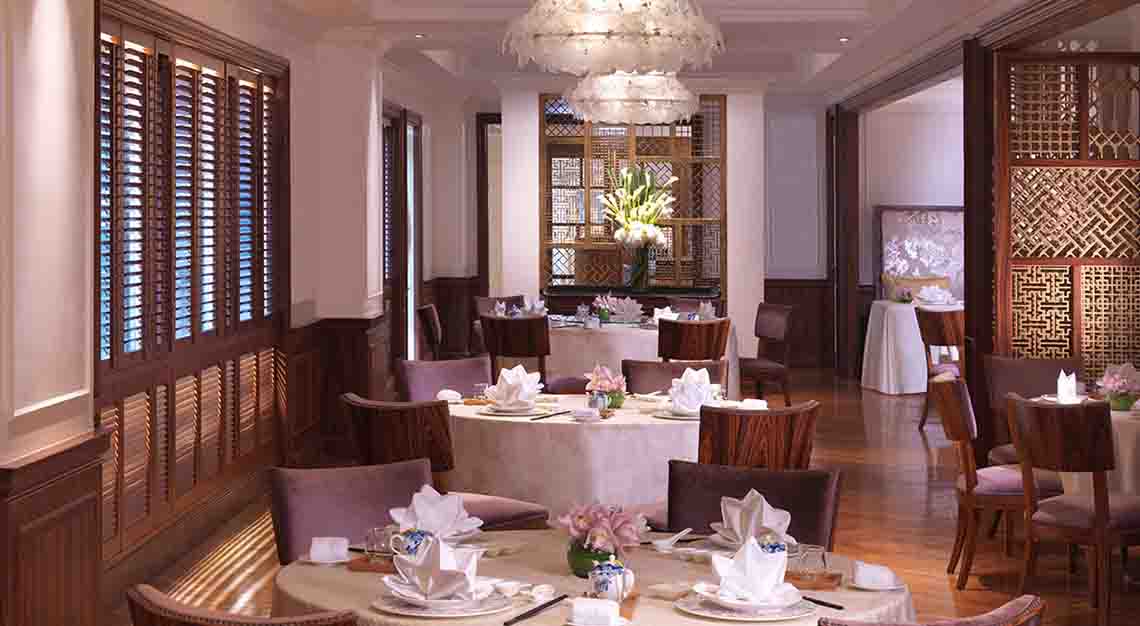 Man Fu Yuan, InterContinental Singapore
Another one of Singapore's long-running Cantonese restaurants, Man Fu Yuan sure isn't resting on its laurels, as proven in its overhauled menu that includes contemporary dishes to cater to modern palates. But don't worry, executive chef Eric Neo remains true to his roots by incorporating tried and tested Cantonese cooking techniques to the entire menu. Take for instance the tiger prawn vermicelli, which features an impressive pan-fried prawn that's accompanied with a rich prawn bisque and hua tiao wine. Another crowd pleaser is miso shoyu baked cod served atop wok scrambled egg white.
Man Fu Yuan
InterContinental Singapore
80 Middle Road
Singapore 188966
Tel: +65 6825 1008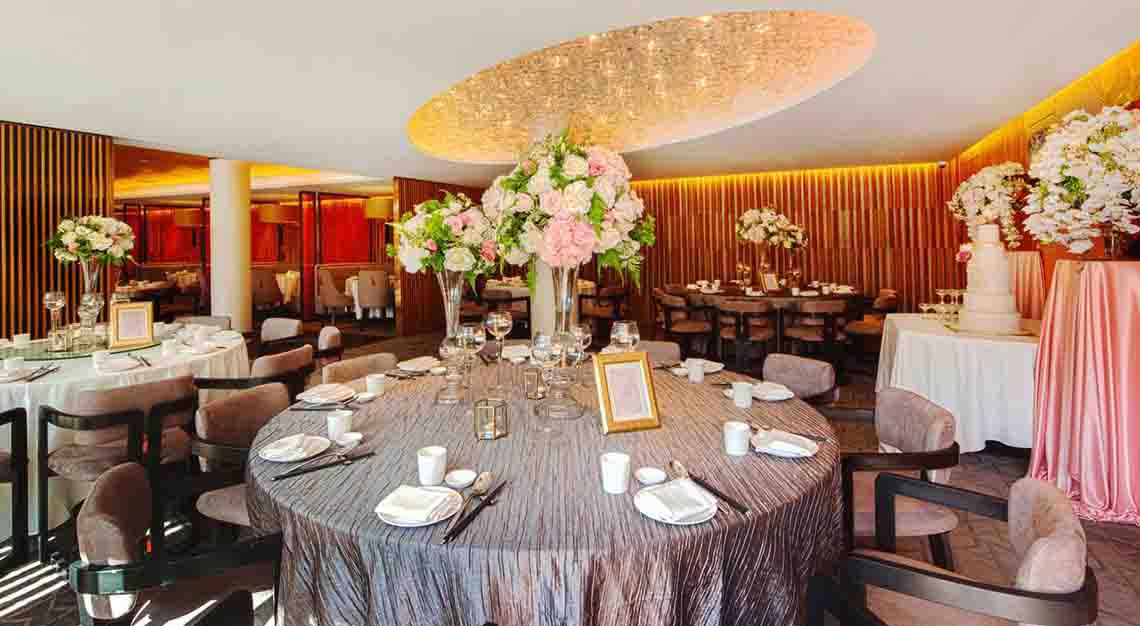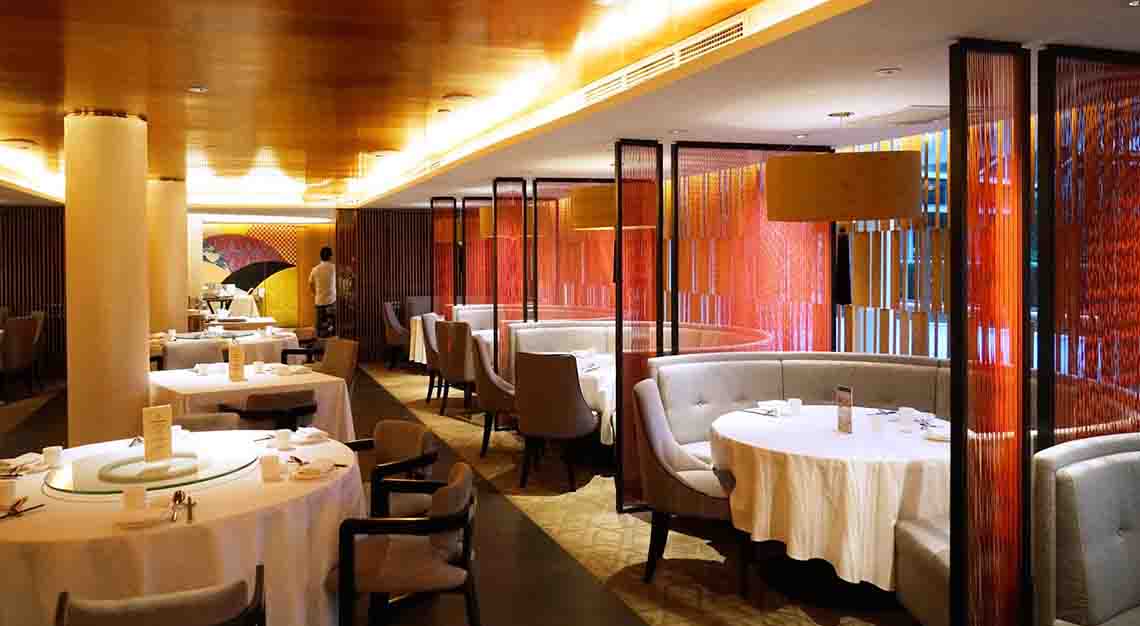 Yan, National Gallery Singapore
Located in the beautiful National Gallery, chef Lai Chi Sum specialises in traditional, homestyle Cantonese food that will warm both bellies and hearts. Favourites here include classic roasts such as suckling pig and steamed thousand layer beancurd. He has also recently introduced an almost forgotten dish, Baked Crab Shell with Crab Meat and Onion, a Western-influenced Hong Kong classic that was popularised in the 80s.
Yan
National Gallery Singapore
#05-02
1 Saint Andrew's Road
Singapore 178957
Tel: +65 6384 5585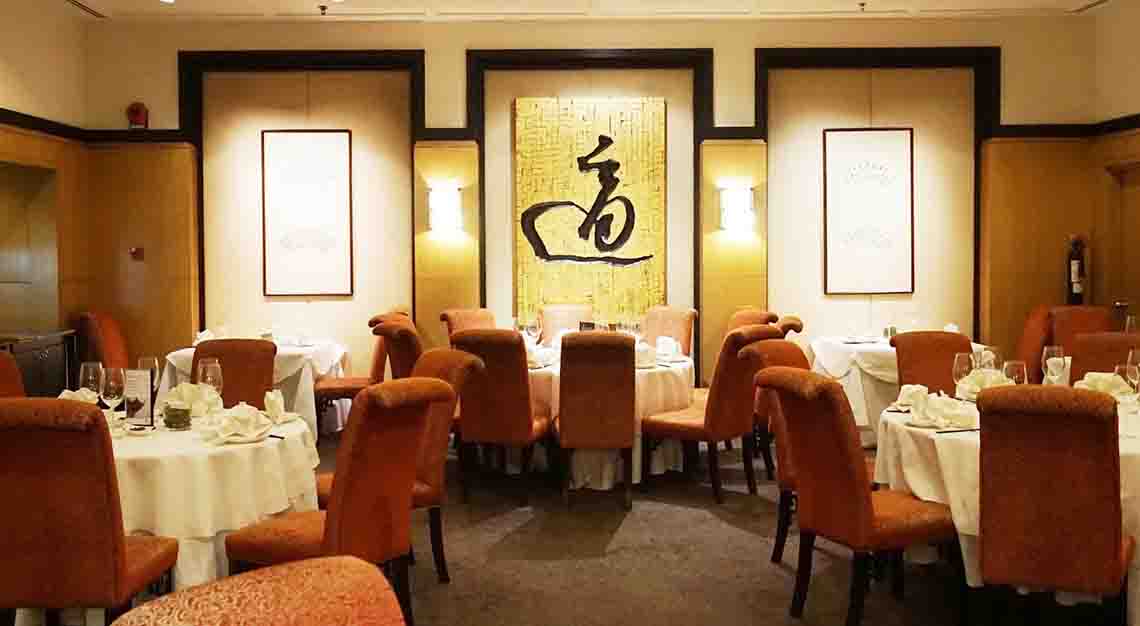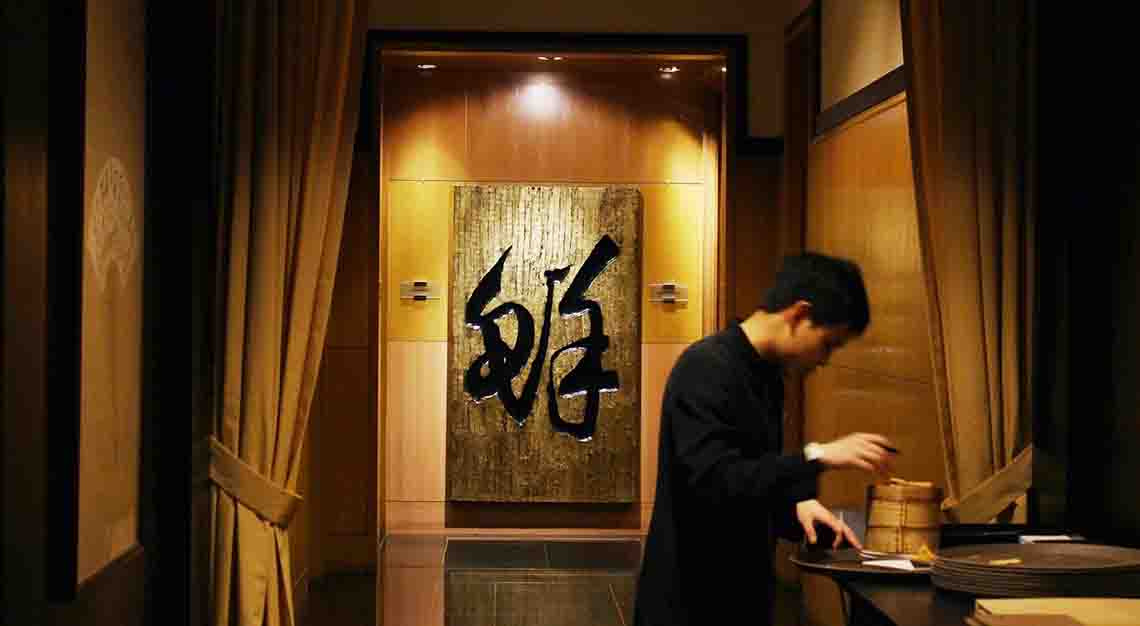 Wan Hao, Singapore Marriott Tang Plaza Hotel
Patrons love executive Chinese chef Brian Wong's take on classic Cantonese delicacies that are elevated through the use of the finest, fresh ingredients available. The deep fried prawns with pumpkin butter sauce are a refreshing change from the now-cliched salted egg yolk version. Other highlights include braised beef short-rib with Chinese spices as well as Cantonese desserts such as chilled double boiled peach resin with red dates.
Wan Hao
Singapore Marriott Tang Plaza Hotel
320 Orchard Road
Singapore 238865
Tel: +65 6831 4605