Through design, tension of lines, geometry, and abstraction, Beautés du Monde cherishes beauty in all forms, wherever it may be
The brilliance of Cartier's high jewellery division has always been in bridging different worlds together, be it a commingling of the naturalistic world through an abstract vision, an overlapping of real world phenomena with traditional Cartier codes, or the magnification of everyday sights.
It's all about expecting the unexpected, and the Maison's latest high jewellery collection is no exception. Themed Beautés du Monde, it draws on and amplifies beauty from every corner of our world through creative interferences we have all come to identify as the style of Cartier.
Over a selection of exquisite necklaces, the Maison brings us on a fantastical journey, criss-crossing the globe in search of objects of beauty, and looking meaningfully at all elements from the unfathomably large to the infinitesimally small, even the intangible.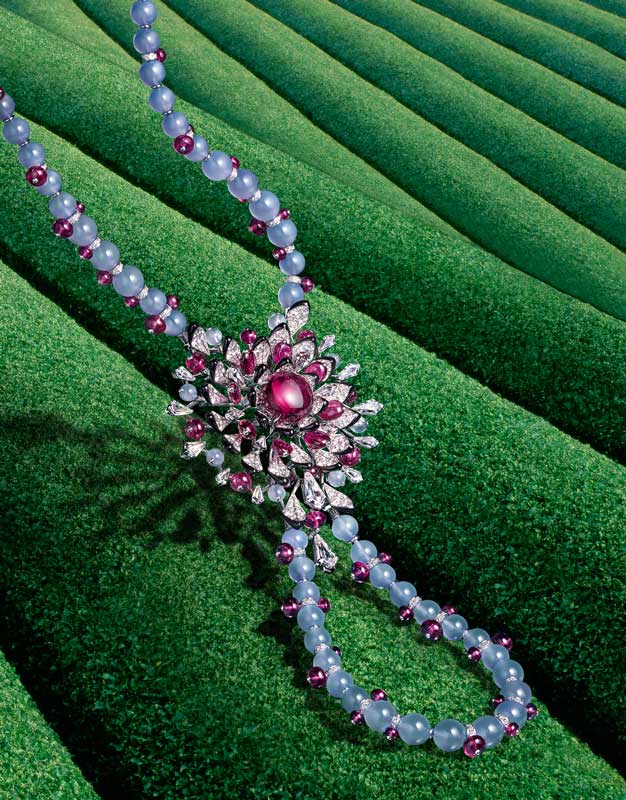 The Nouchali necklace captures the beauty of a water lily with petals of diamonds, chaldeconies, rubellites, onyx, and black lacquer. Quivering with lifelikeness thanks to the tremblant setting, they surround a 10.61-carat rubellite centre stone. Cartier imagines this as a flower floating on the water, as if placed gently on a string of lilac-coloured chalcedony beads. Each of these beads is threaded one by one to create a light and delicate drop.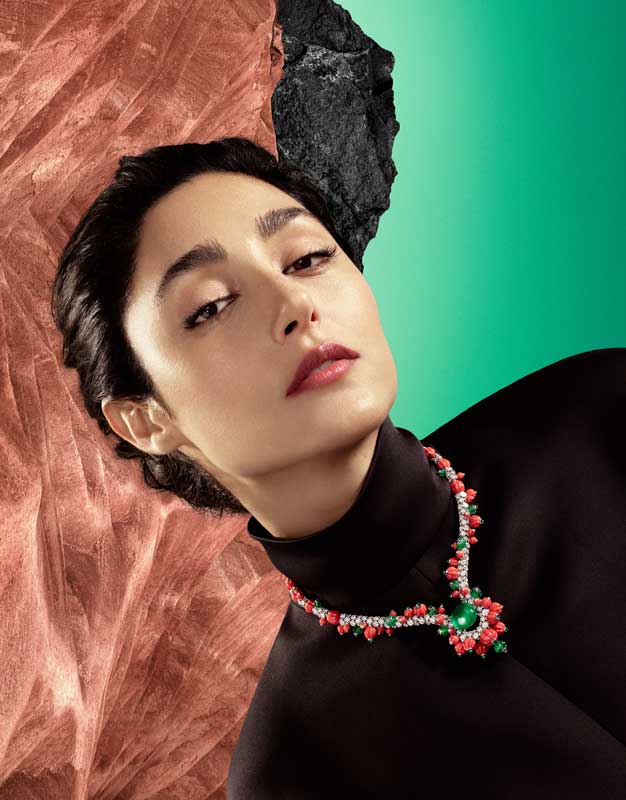 The Recif necklace is inspired by the marine ecosystem and celebrates the natural beauty of coral reefs with sculpted emerald and coral beads. Dotted with purple amethyst cabochons and round bezel set diamonds, the orange and green structure meanders around a single sugarloaf emerald centre stone polished smooth so you can admire the jardins within.
The Apatura necklace draws upon the rich colour tones and iridescent hues radiating from Australian opals to emulate the dazzling beauty of butterfly wings. Three magnificent stones weighing 22.08 carats are framed by geometrical motifs (a Cartier favourite) composed of diamond bars and blue sapphire beads in a shade of blue that echoes the opal's fire. Fully transformable, this necklace can be worn with or without its pendant, which when detached, can also be worn as a brooch.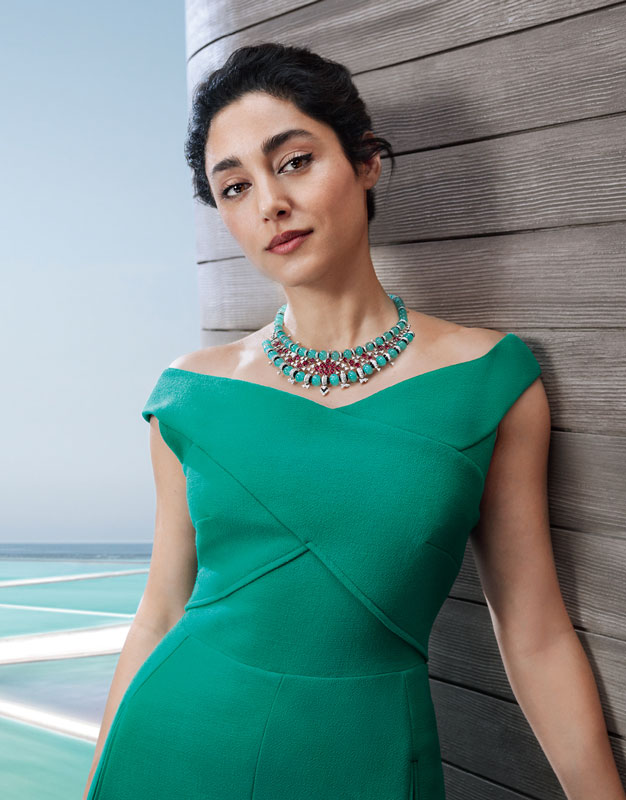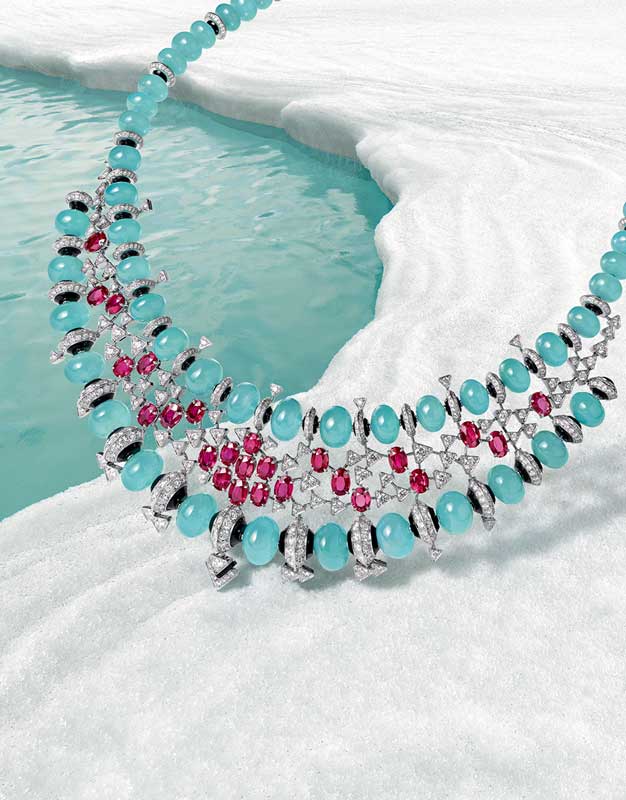 A nod to Mesoamerican traditions, the Rituel necklace gets its vibrant hues from double rows of azure chalcedony beads sidling up against a line of diamond cones and faceted rubies; they appear light and airy thanks to an invisible setting technique that keeps the underlying white gold to a minimum. Perfectly symmetrical, the entire piece emits a warm glow which is intensified by the presence of black onyx.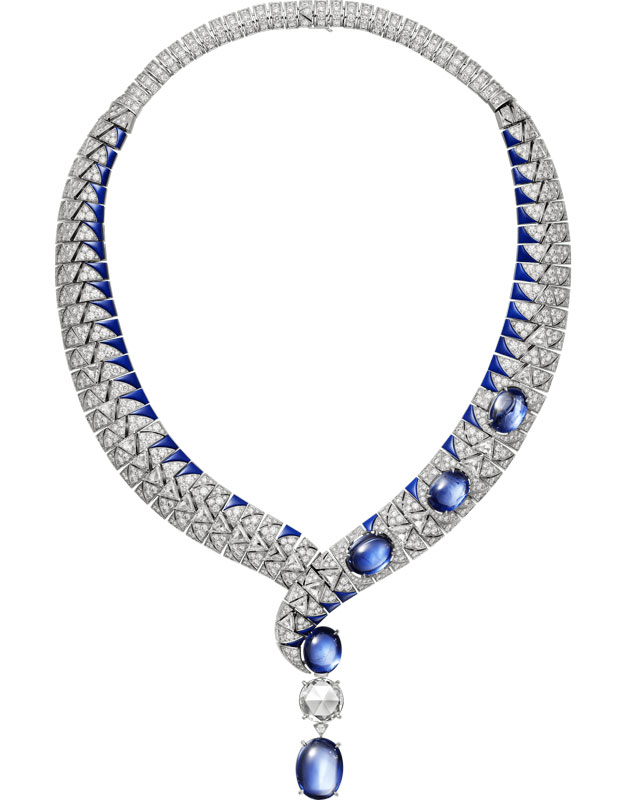 The Water Aspis necklace arises from one of the most mythical creatures in the Cartier menagerie. Vacillating between realism, stylisation, and abstraction in a way that recalls the Maison's 2020 [Sur]Naturel collection, this exquisite piece features five spectacular Ceylon sapphire cabochons bestowing it a rich, intense blue. Triangular diamond and lapis lazuli scales complete the snake-like body which moves with astonishing articulation.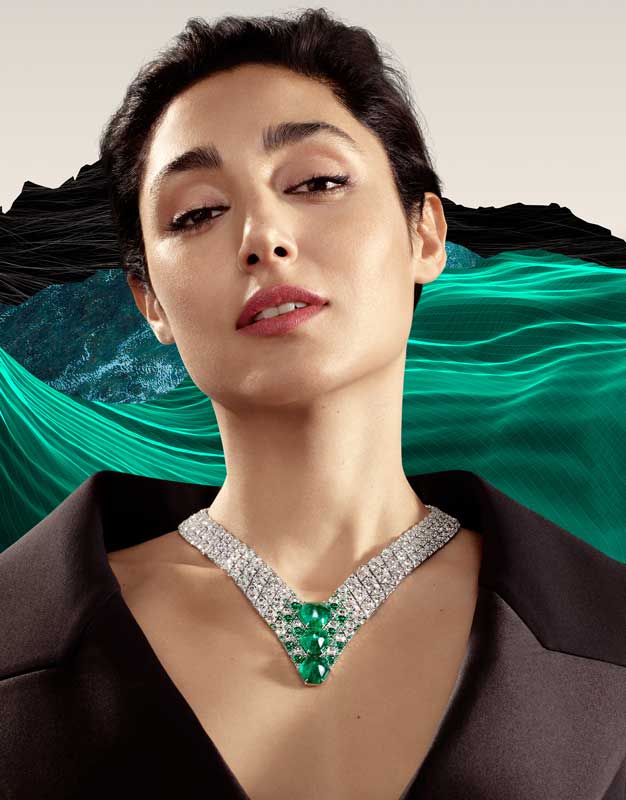 The Iwana necklace emulates the suppleness and sinuosity of an iguana's skin. Yet it is completely geometrical. Diamond-paved triangles capture every shift and movement as the piece cascades down the neck, culminating in a cluster of Colombian emeralds totalling 43.45 carats. Three of the largest stones are facetted to a four-sided cut reminiscent of the iguana's dorsal spines.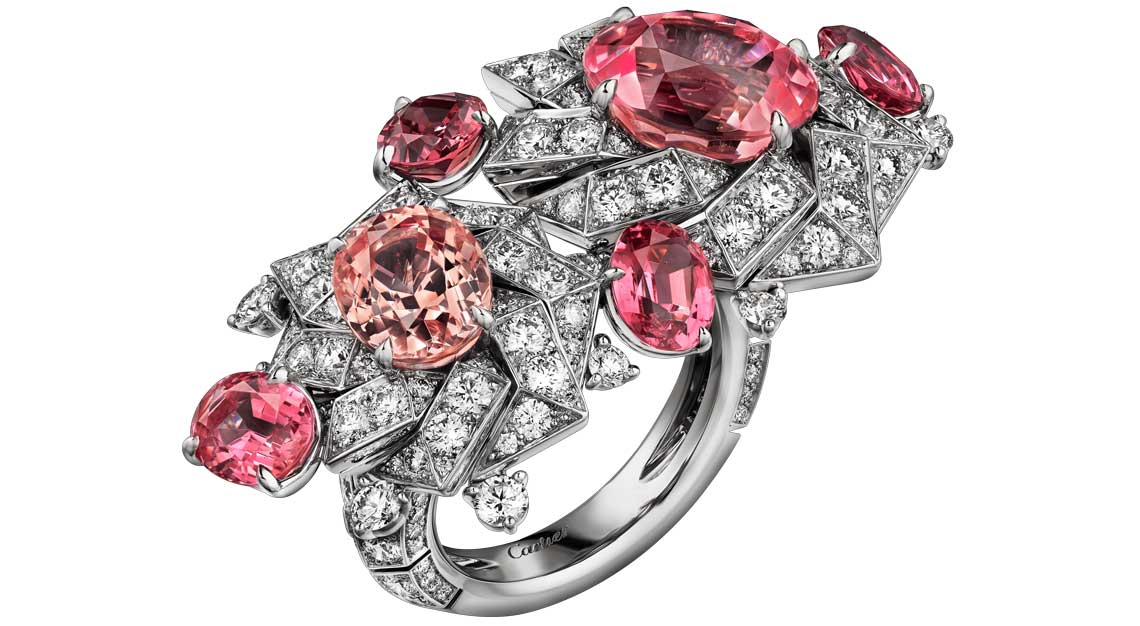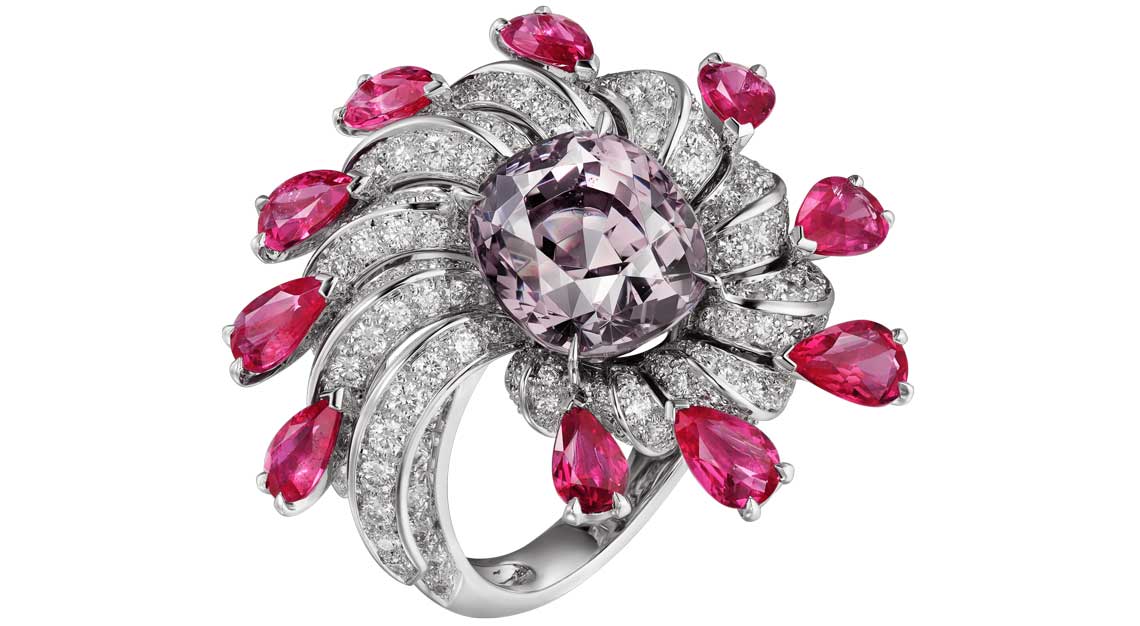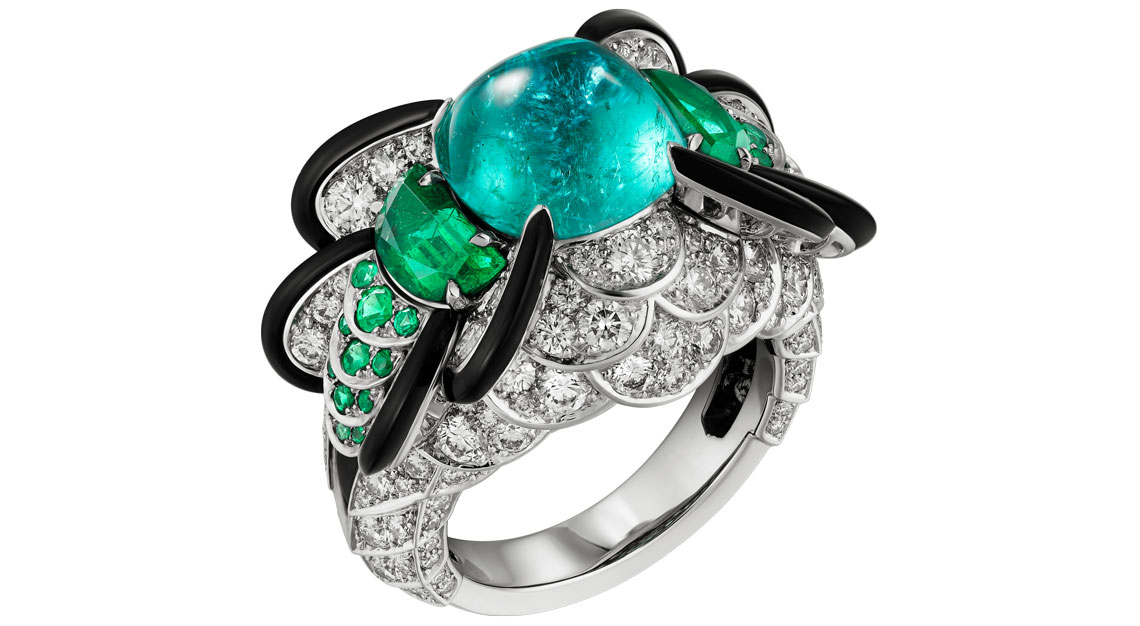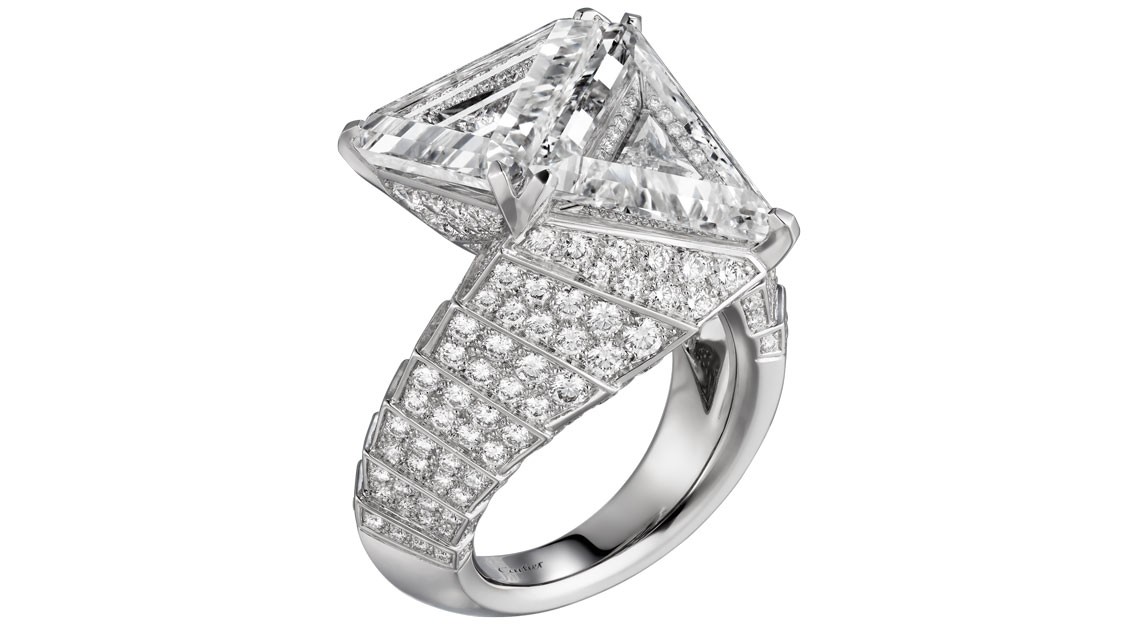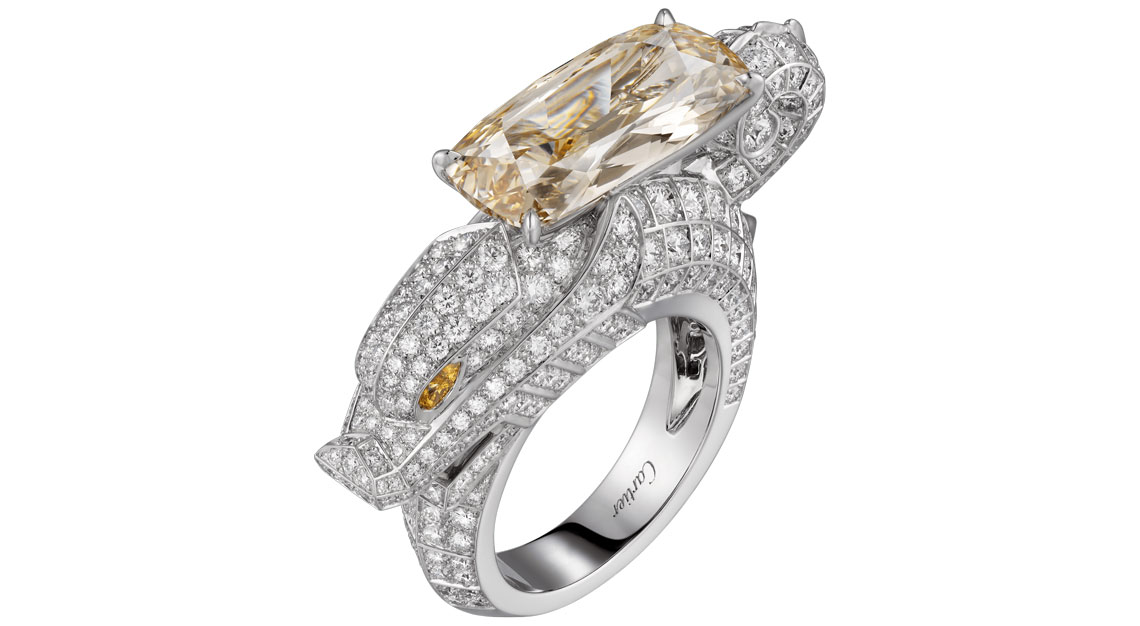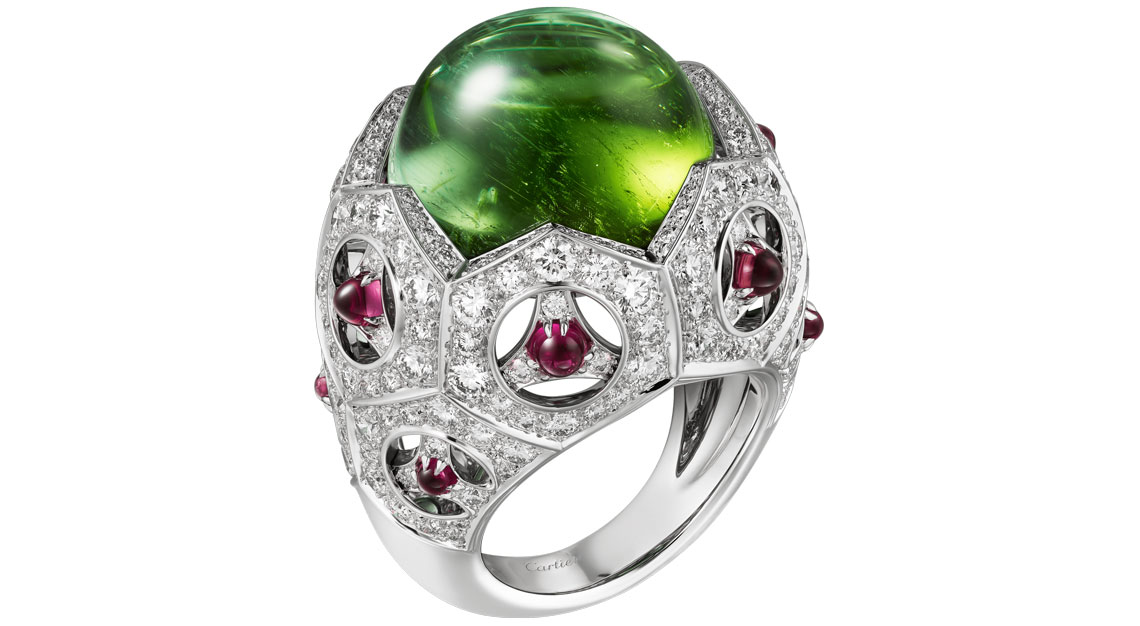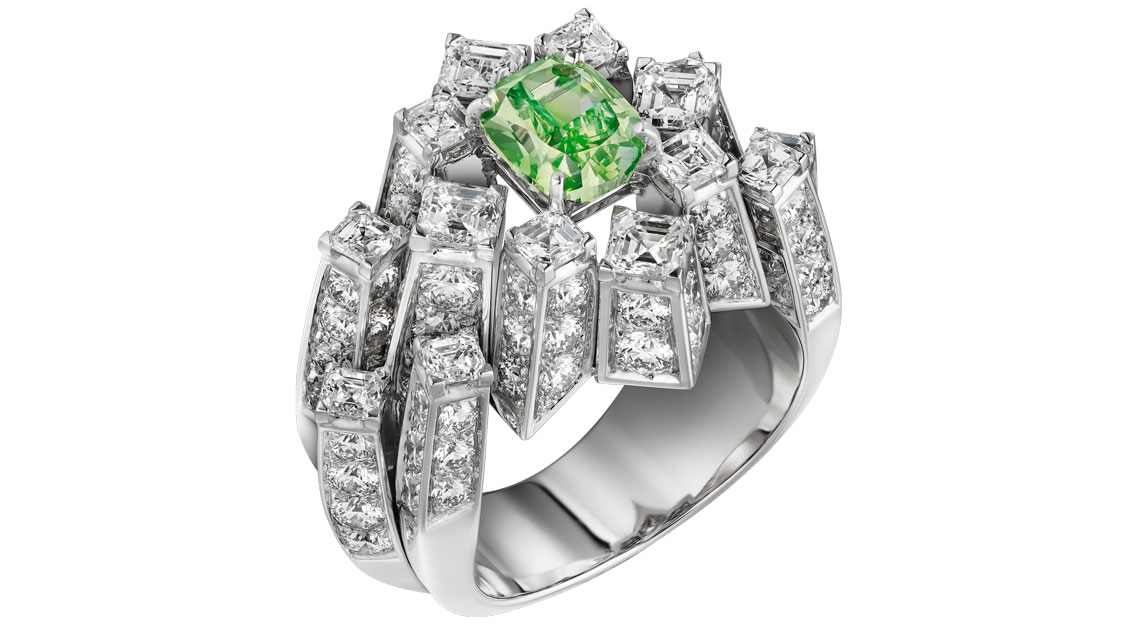 Bursting with creative energy, Beautés du Monde further delights those who especially love cocktail rings with a capsule collection of seven one-of-a-kind pieces. All of them express a different style and inspiration source – from the depths of the sea to the farthest reaches of the sky, as if the wealth of the universe had been absorbed and concentrated within one single jewellery piece. Collectively, they touch upon all of the Maison's favourite areas of expression: geometry, movement, colour contrasts, flora and fauna.
Finally, the high jewellery collection culminates in three jewellery sets that play around with rubellites, onyx, and diamonds based on varying design motifs, from zebra stripes to palm trees, to butterfly wings. How different these jewellery sets appear, even though they have used the same combination of gemstones, which perfectly sums up the incomparable and inextinguishable beauty of our world.