Yihao Shi, co-founder and managing director of HoteLux, on emerging travel trends, work-life balance and avoiding perfectionism
Where others see blight, Yihao Shi sees opportunity. During one of the hospitality and travel industries' most trying times, Shi ventured forth with the launch of HoteLux—a membership-based luxury hotel reservation app for discerning travellers in-the-know.
It appears Shi's foresight has indeed paid off. HoteLux witnessed an exponential year-on-year growth of 400 per cent since launching last year. The app's appeal to a younger, more digital-savvy user demographic is testament in its recent unveiling of a Japanese version—a timely move signalling Shi's lofty aspirations to tap into one of the largest markets in the global travel and tourism sector.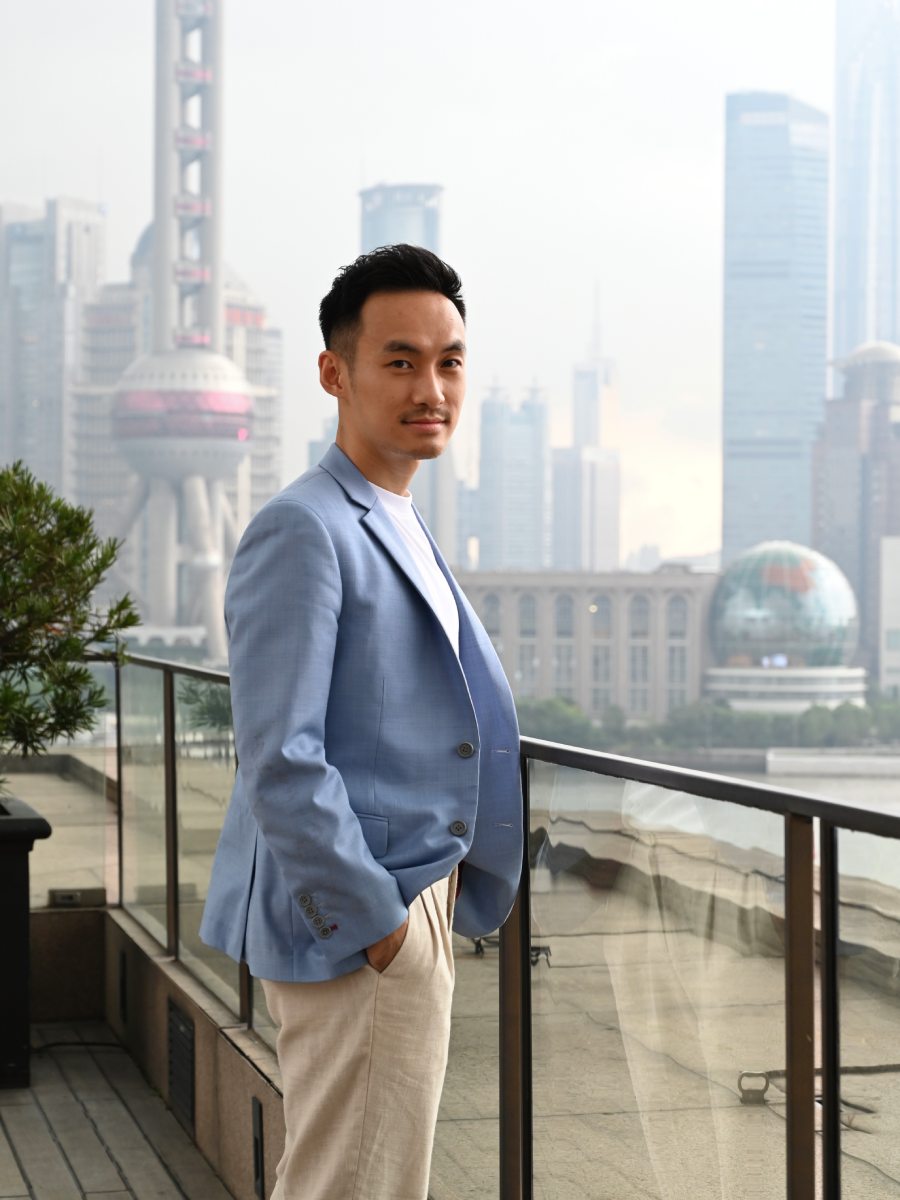 "HoteLux is one of the first start-ups to digitalise luxury travel, catering to a growing segment of the market that's younger and more resourceful. Traditional luxury agents aren't adapting fast enough to suit the changing needs of modern travellers, who prefer mobile communication while on the go over unnecessary back and forth via email. Unlike conventional travel apps, HoteLux also offers exclusive benefits like double-dipping, so our members can capitalise on hotels' loyalty programs while simultaneously accruing HoteLux points. The app's live chat function provides a personalised, seamless booking process, so any additional requests will be well taken care of.
Personalisation is a key buzzword in the hospitality industry today. What it really implies is a hotel's familiarity with a guest's personal tastes and preferences—perhaps something as simple as preparing herbal tea for a guest before bed because he or she is a big tea person. It's also about how well a hotel can forge lasting memories that guests will bring home with them. During my recent stay at the Ritz Carlton, Nikko, for instance, I was gifted an amulet for safe travels from a local temple—I carry it around with me all the time.
Young travellers today are travelling more spontaneously. They're enjoying life as much as they can, which is a great attitude to have. I'm hesitant to call it 'revenge' travel because it stems from a newfound appreciation of life—nobody expected the world to go into lockdown during a global pandemic. As a result, young people are worrying less and cherishing more of what they have now.
As an entrepreneur, you don't get to split your life from your work. I try to maintain some sense of balance through exercise—I practice yoga at least once a day and am a very active cyclist. Last weekend, I cycled about 260 km between Mount Fuji and Tokyo. Despite the fact that I'm constantly travelling, I'm not on holiday where I can switch off entirely—so having intervals when I can zone out is extremely important to keep sane.
If you have a great business idea, don't wait for it to be perfect. Many aspiring entrepreneurs are perfectionists, who wish to realise a perfect product. But in reality, nothing is ever perfect. If you don't experiment or test the market, how will you succeed? In the case of HoteLux, we launched the app because we were confident in the idea—we're still constantly improving and updating its features. Don't be afraid of failure—have a can-do attitude instead."