Chinese New Year is upon us, which only means one thing: It's time to dress to impress. Here's a quick style guide to looking good this season
For years, it has been customary to herald in a new wardrobe with the advent of Lunar New Year. Traditionally, new clothes in the new year signify change, and an attitude of out with the old, in with the new. We look to the spring/summer 2020 runways for some sartorial inspiration for your new garb.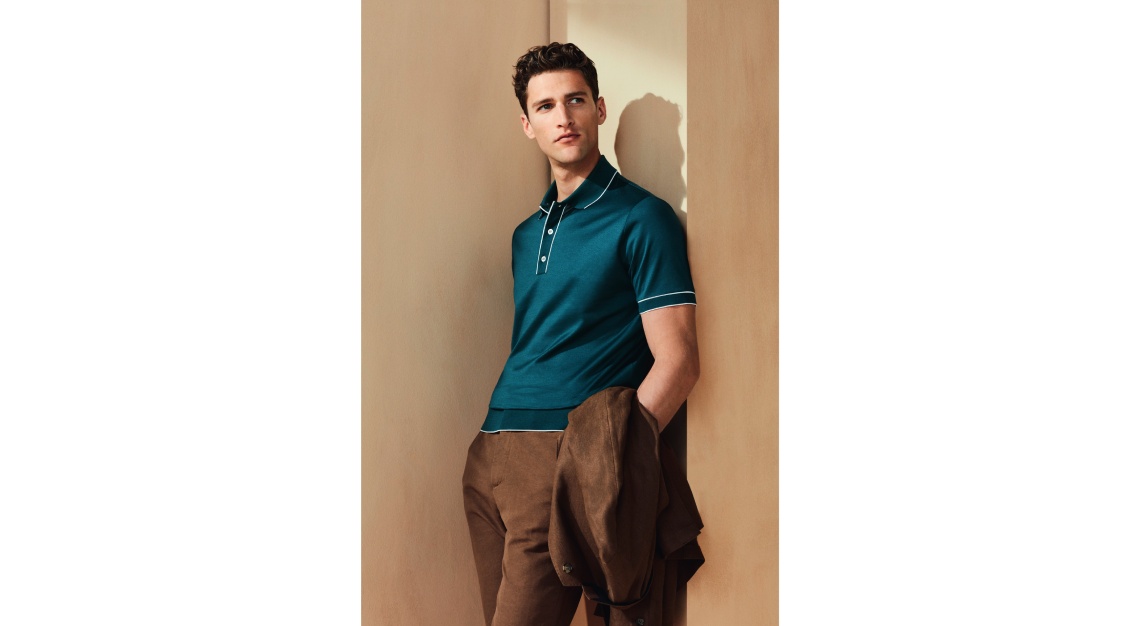 Loro Piana
What about: Italian luxury house Loro Piana might be world famous for its soft cashmere, but this spring, the textiles producer is proposing that lighter fabrics like linen and silk can be just as rich and luxurious. Take the decadent chocolate-brown 'Andorra' suit in linen, for instance. The jacket, partially unlined, has all the visual heft and sheen of a wool/silk blend, but with the lightness and breathability of linen. 
Robb tip: A jewel-toned shirt, like this silk and cotton jersey polo, will take this look from day to night.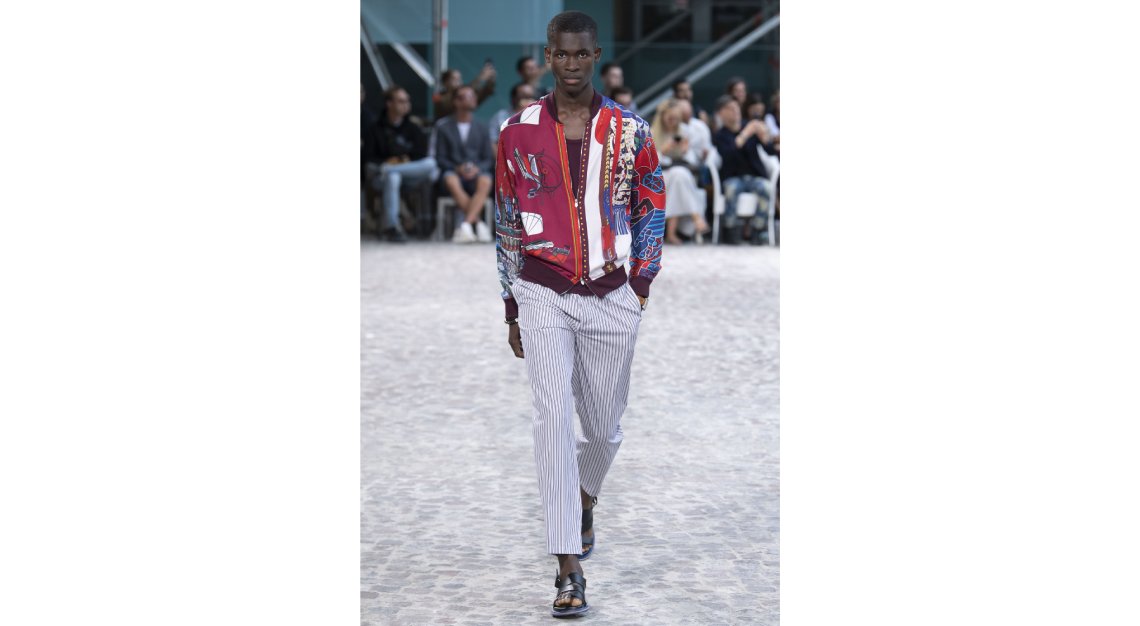 Hermès
What about: Véronique Nichanian pays homage to the famous Hermès printed silk scarf, reimagining it as a sleek blouson/bomber – a festive addition to this line-up. Appearing in the brand's notes as "plum (apropos!) silk scarf patchwork", this lightweight jacket is primed for Singaporean weather, yet sophisticated enough to dress up any outfit. Less is more with this statement-making piece; avoid a sartorial cacophony by matching this with a simple t-shirt and pair of light-coloured linen trousers. Minimal effort, maximum effect.
Robb tip: Men and silk can still be complicated bedfellows. Pick a print that doesn't say 'disco pimp from the '80s'.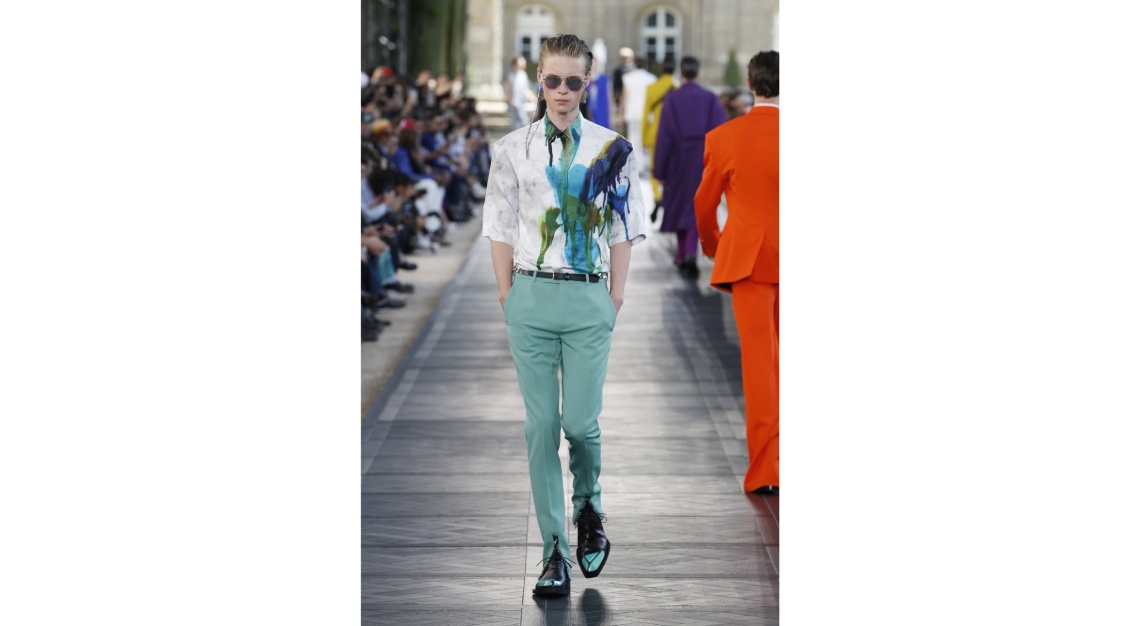 Berluti
What about: Artistic director Kris Van Assche has certainly put together quite a number of CNY-friendly looks at Berluti this season, lighting up the runway with brilliant colours – bright white, royal purple, cobalt blue. But for the men who might deem fluorescent orange or mustard yellow a tad too bold for their tastes, there is jade, a colour beloved by the Chinese for its connotations of purity, luck and prosperity. Presented here with a marbleized white shirt with playful paint splatters, it's a modern take on an ancient gem. 
Robb tip: A full suit in a shade this distinct might be too 'uniform', if you catch my drift. A patterned shirt provides contrast and excitement.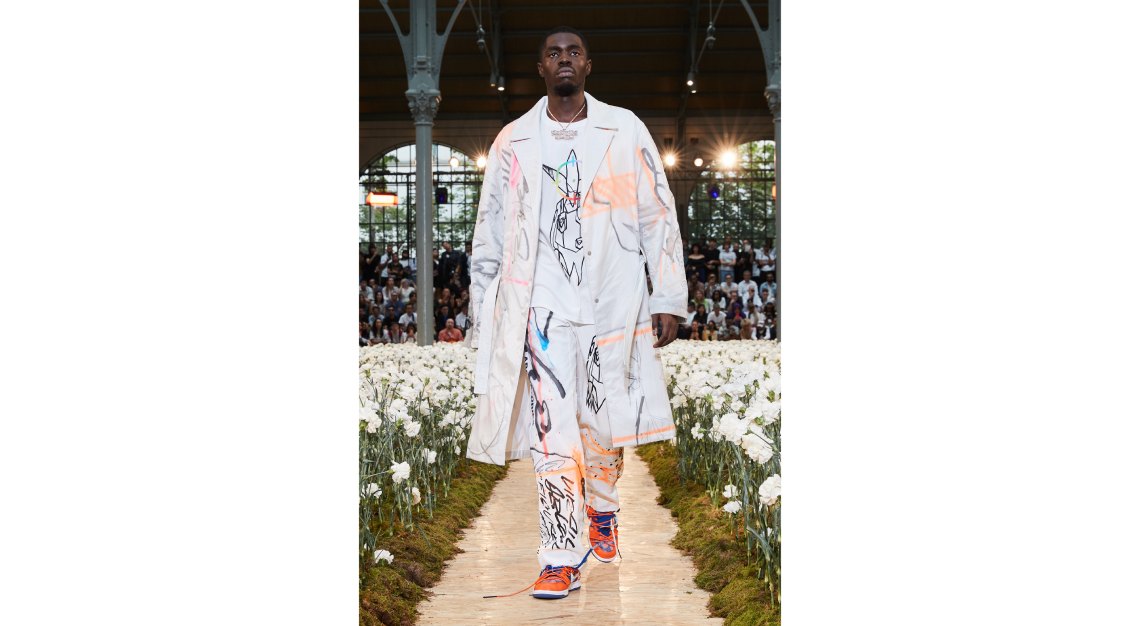 Off-White
What about: Maybe it's the field of white carnations, but there's something about this season's collection that just screams 'spring' to me. Virgil Abloh's collaboration with New York artist Futura is vibrant, exciting and full of optimism. Graffiti on streetwear is by no means a new proposition, but here, it feels fresh and hopeful. That's a great way to start the new year, if you ask me. 
Robb tip: Play it low-key with a fun outfit like this. A sharp pair of selvedge indigo denim jeans and your favourite kicks, and you're good to go.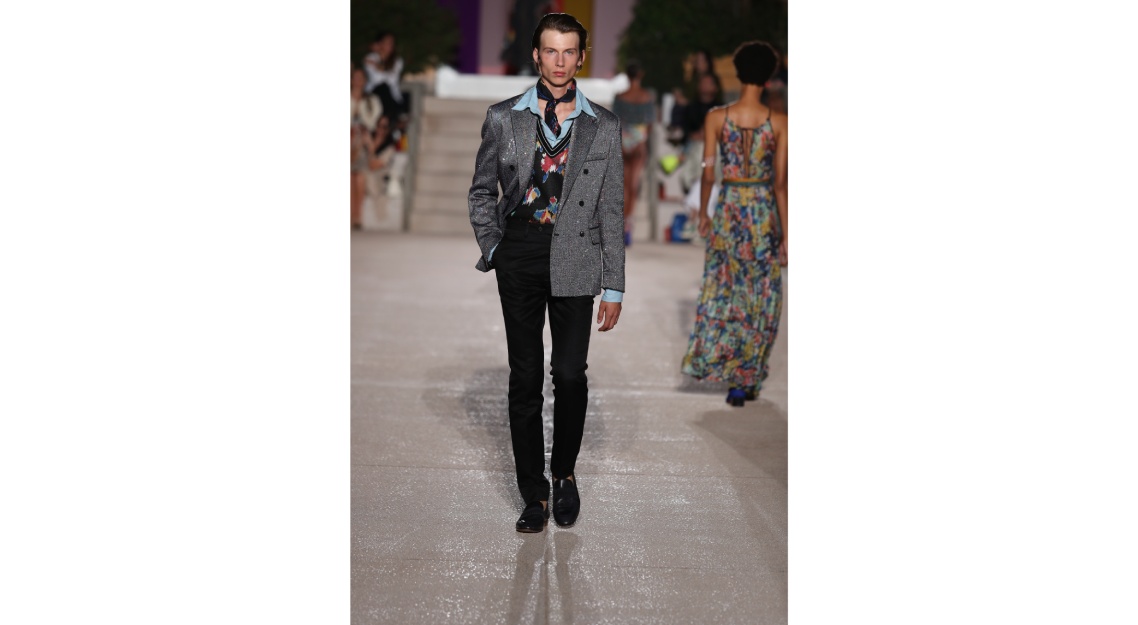 Missoni
What about: According to the Chinese zodiac, 2020 is the year of the Metal Rat (which sounds pretty badass), so it's not surprising that some fengshui masters have deemed "metallic" an auspicious colour (I've no idea how that works either). Enter the Missoni double-breasted blazer in glittering lurex. Might be an unorthodox choice, but a light pullover and white cotton pants will make you the sharpest dressed at any party.
Robb tip: Metallics can be a little flashy, so pairing them with neutrals are a safe bet. My advice: pick one statement piece, and let it do the talking.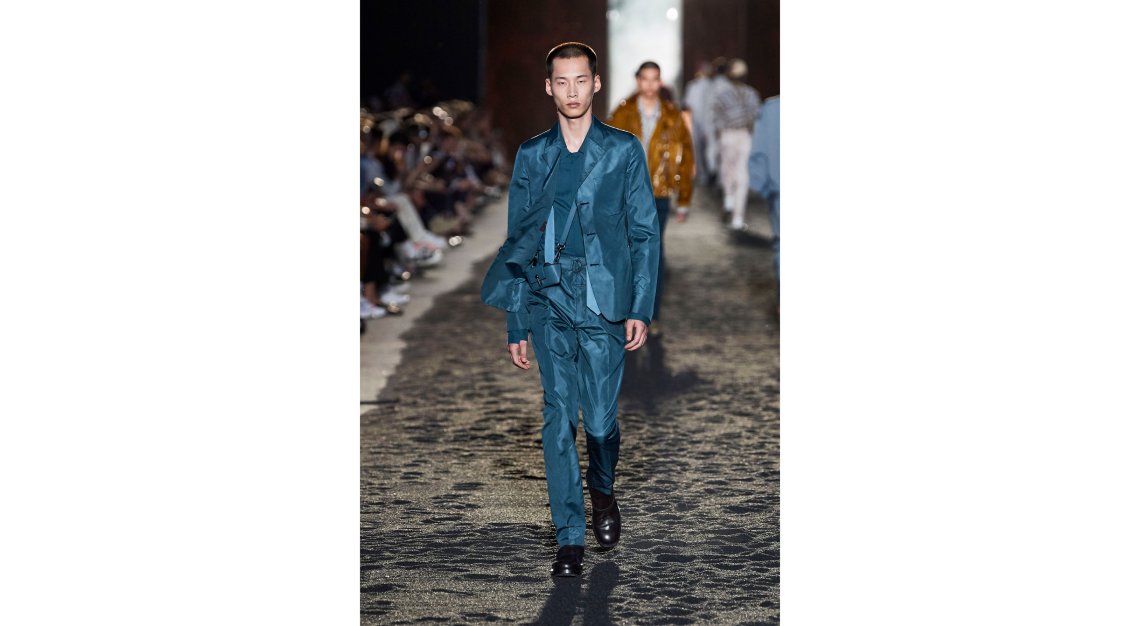 Ermenegildo Zegna XXX
What about: This might be a bit of a cheat, but Alessandro Sartori's blue suit for Ermenegildo Zegna XXX combines two of the year's lucky colours, blue and metallic, together. Coming from a collection where a good fifth of the clothes were created using upcycled Ermenegildo Zegna waste material (wool and nylon), it's a great reminder to adopt a new mindset on sustainability for the new year. 
Robb tip: An eye-catching suit like that needs no adornment; keeping it monochromatic will keep your outfit looking stylish and coordinated.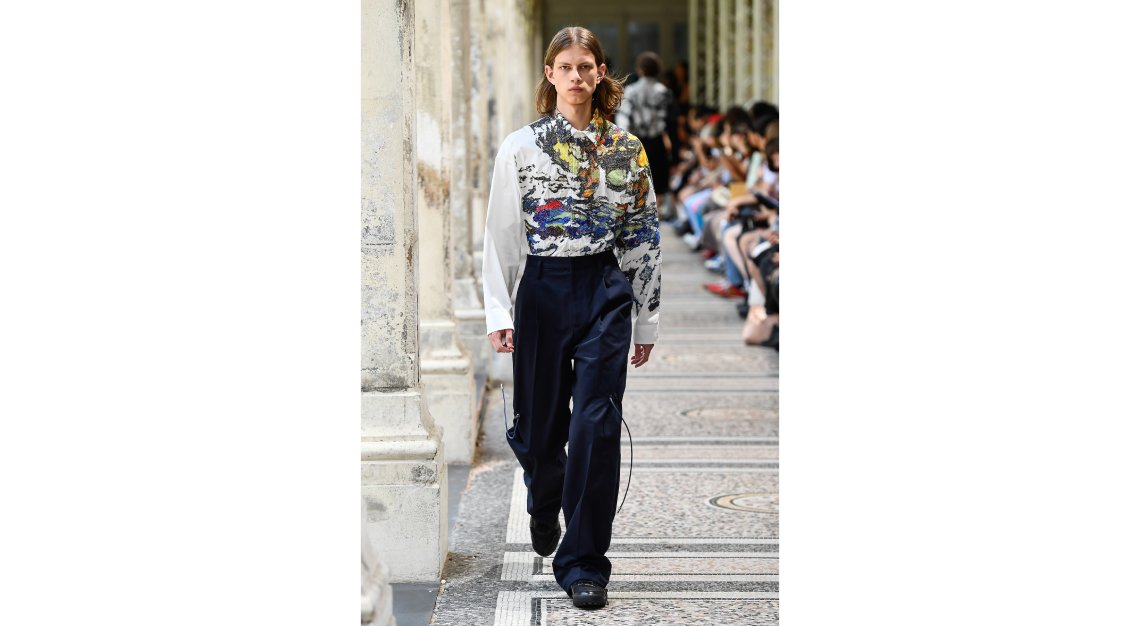 Christian Dada
What about: This season, Christian Dada's Masanori Morikawa took inspiration from Shikoku Henro, a spiritual pilgrimage of 88 Buddhist temples in Japan. He combined traditional Asian craftsmanship with a contemporary global sensibility for the collection. Here, an embroidery technique from Japanese traditional tapestries was used to create abstract landscapes on the sweater. 
Robb tip: A big block of bold colour can overwhelm an outfit. Break it up instead with an abstract pattern that'll create more areas of visual interest.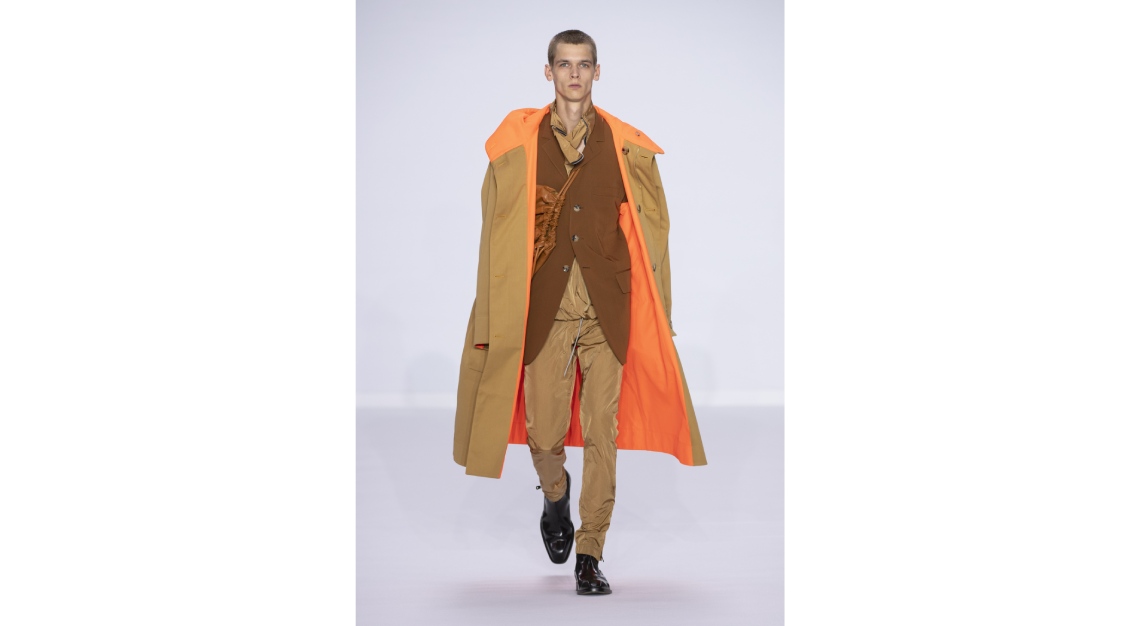 Paul Smith
What about: Sir Paul Smith is a master of colour. He keeps his silhouettes classic and his colours fresh. And we can't wrap up a Lunar New Year hit list without tipping the hat to orange, can we? Cleverly, Paul Smith doesn't overwhelm when it comes to bright colours, choosing to use the vibrant shade mainly in the lining of the coat, so you only get glimpses when the wearer is in motion. 
Robb tip: As with the others on the list, don't overdo it with this look either. A deeper, more muted colour, like the brown blazer the model is wearing, provides a good contrast.