We flew to Paris to get up close and personal with some of next season's best menswear designs. Here are some of the highlights of a spectacular week of fashion
Spring/summer 2020 was a fascinating season for menswear, with old and new guards of fashion presenting their collections alongside one another. Stalwarts Paul Smith and Véronique Nichanian (Hermès) continued to refine their vision for their respective houses, whilst newly-installed designers like Kris Van Assche (Berluti) and Virgil Abloh (Off-White), a few seasons into their creative directorships, revitalised iconic brands, challenging the status quo and boldly thrusting them towards new, unchartered ground. As the codes of men's fashion continue to evolve and diversify, it's worth taking a closer look at what these designers are proposing. We've picked a few key looks from a shortlist of our favourite brands to breathe new life into your next season's wardrobe.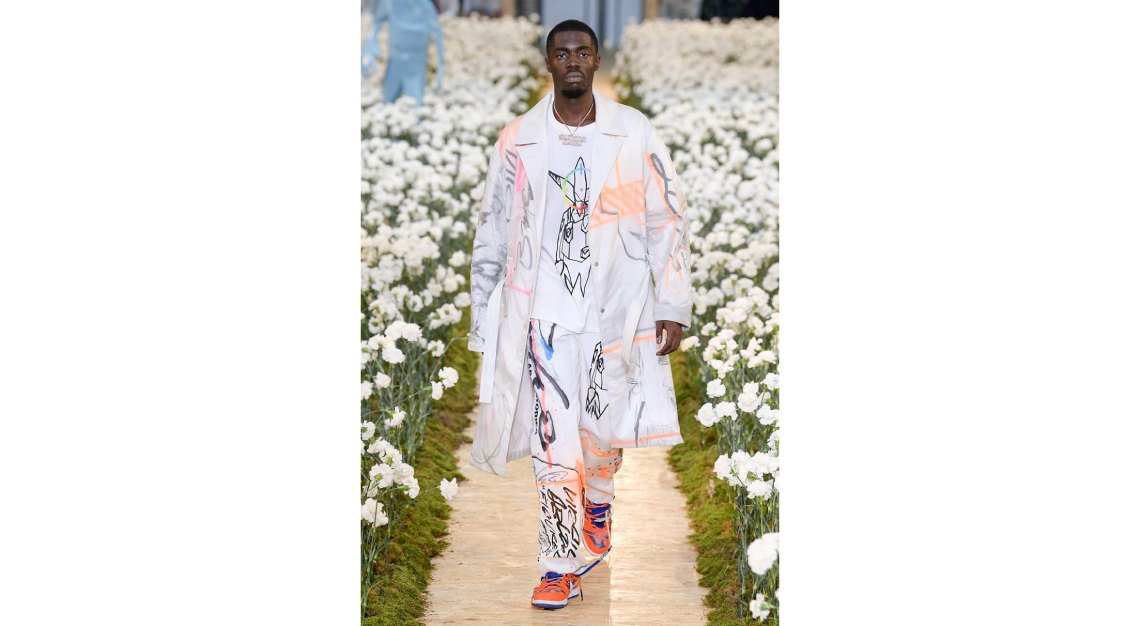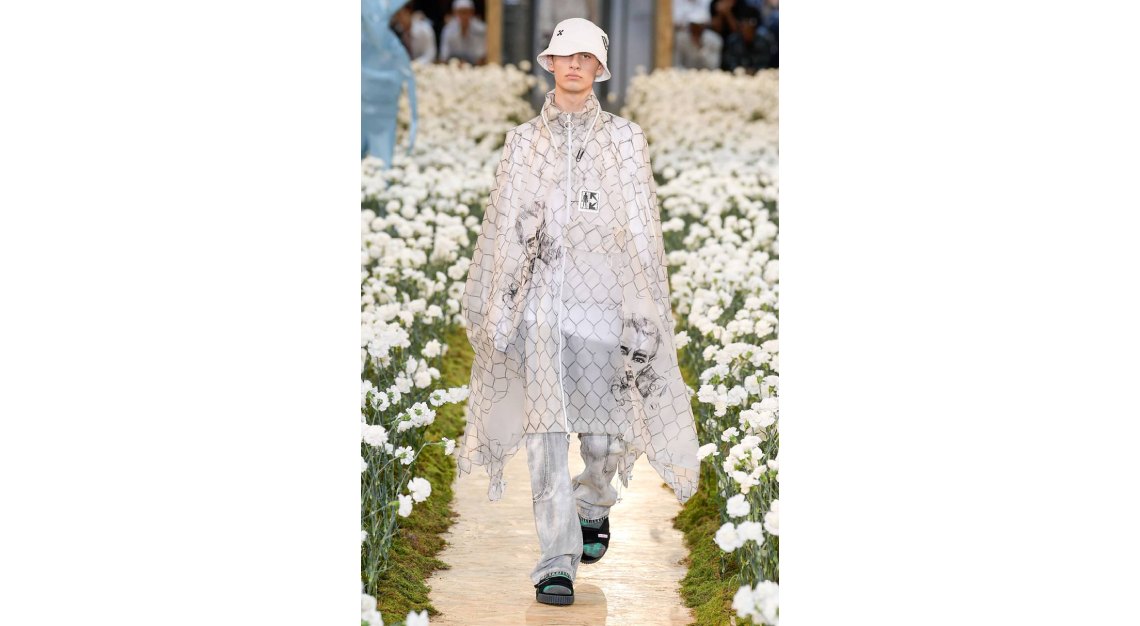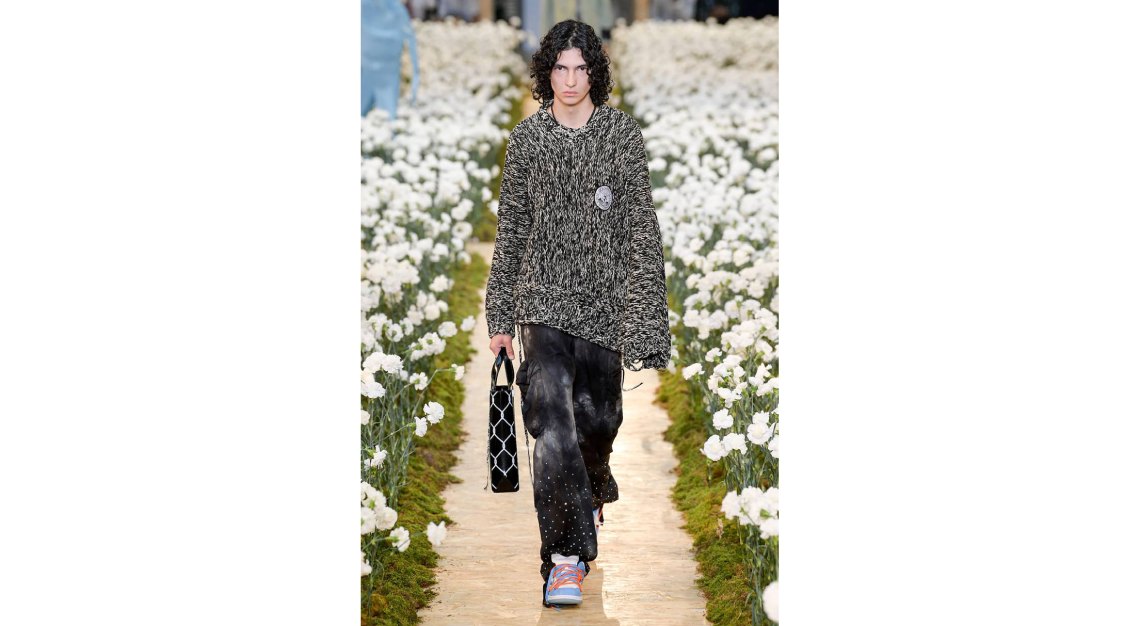 Off-White
A day before his Louis Vuitton show, Virgil Abloh introduced his iteration of '90s grunge at Off-White, with ultra-baggy jeans, chain link fence motifs and graffiti art by famed New York street artist Futura. The collection is his most refined yet; there was a certain airy elegance between the translucent ponchos and oversized shawls. Abloh's vision of elevated streetwear has always been rooted in contemporary culture. Here, in a show he titled "Plastic", he tackled sustainability and proposed longevity instead of single-use; his garments featuring Futura's artwork, like show-opening number or the oversized blazer rocked by Gigi Hadid, as cultural keepsakes.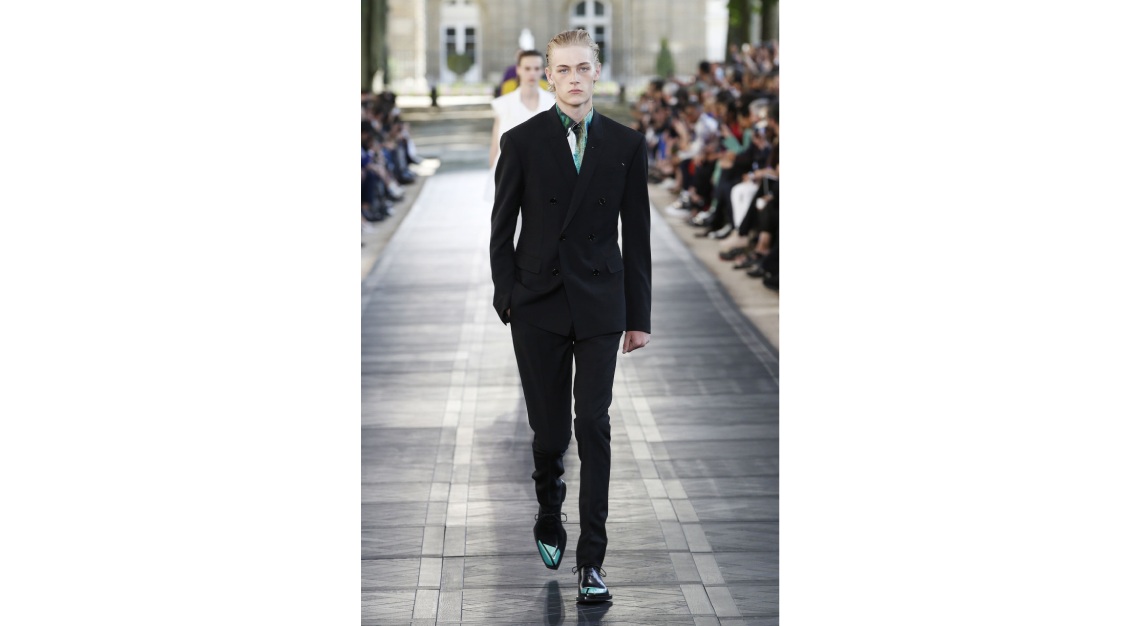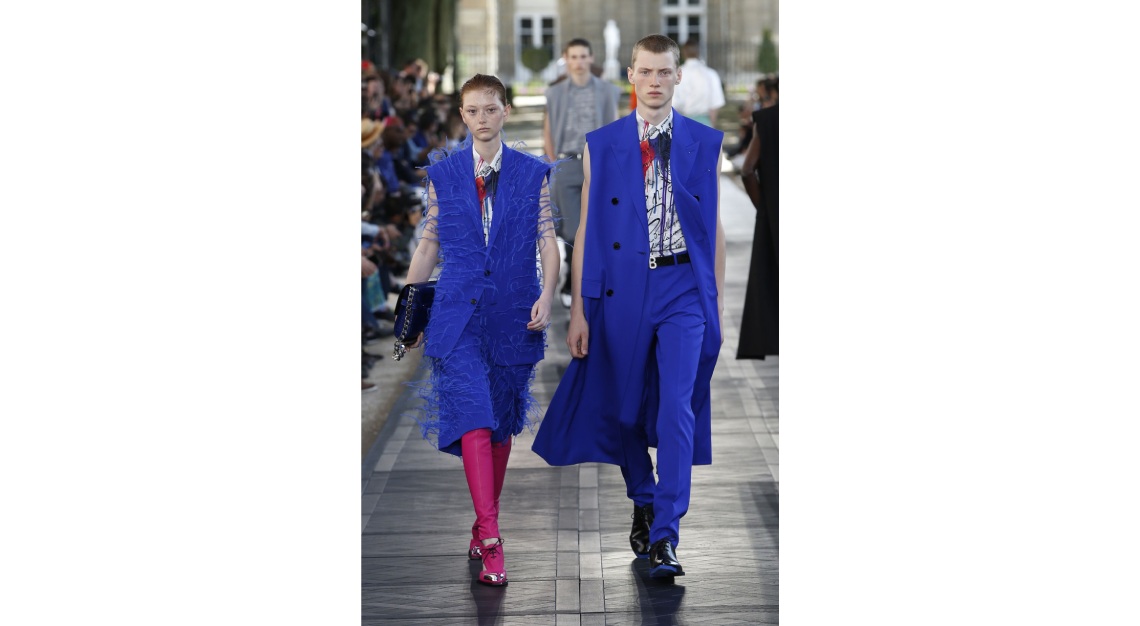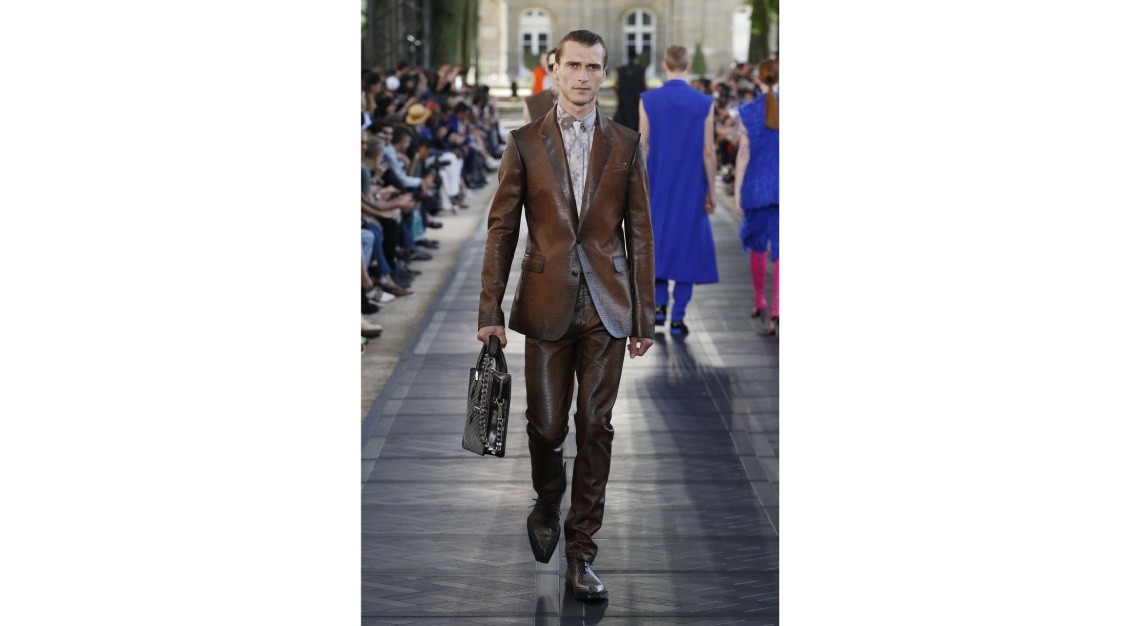 Berluti
There are some recognisably Kris Van Assche pieces that went Berluti's SS20 runway, and that's not a bad thing. While Haider Ackermann conjured exquisite grown-up pieces during his short stint at the label, Van Assche's modernising has injected an exuberant youthfulness. Electrifying colours of royal purple, bright orange, soft jade highlight the maison's classic tailoring, whilst a full leather patina suit (#11) is embossed with Berluti's signature scritto motif, normally reserved for leather goods and footwear. Speaking of, some trousers split enticingly at the bottom, showcasing the Alessandro Edge, a formal shoe-sneaker hybrid with sculptural tip that best exemplifies the brand's immaculate fusion of classic and contemporary.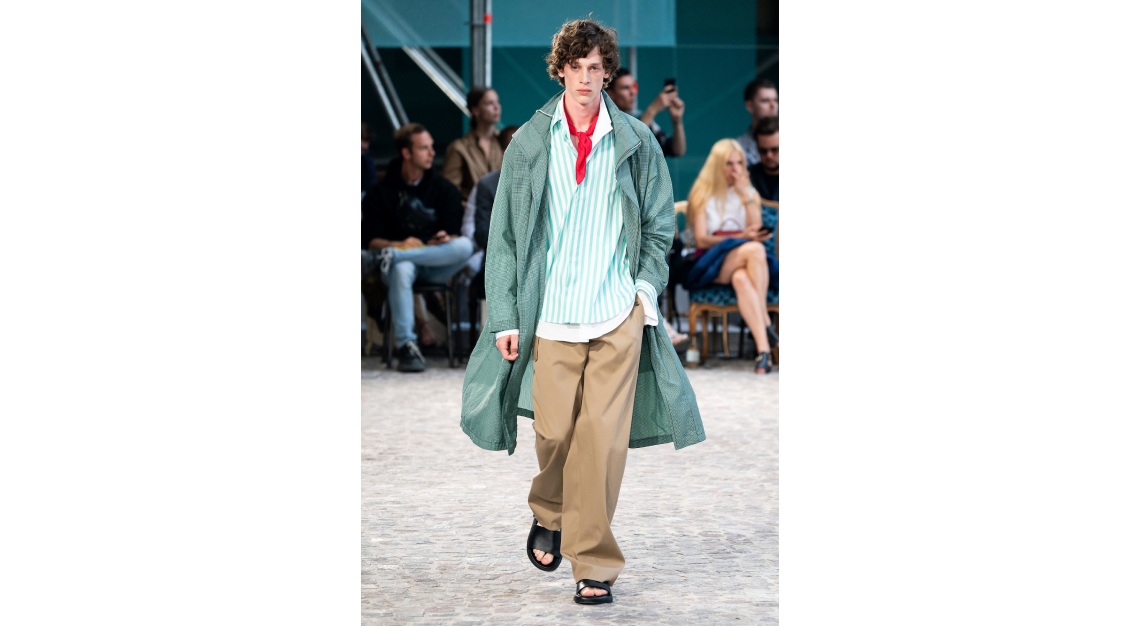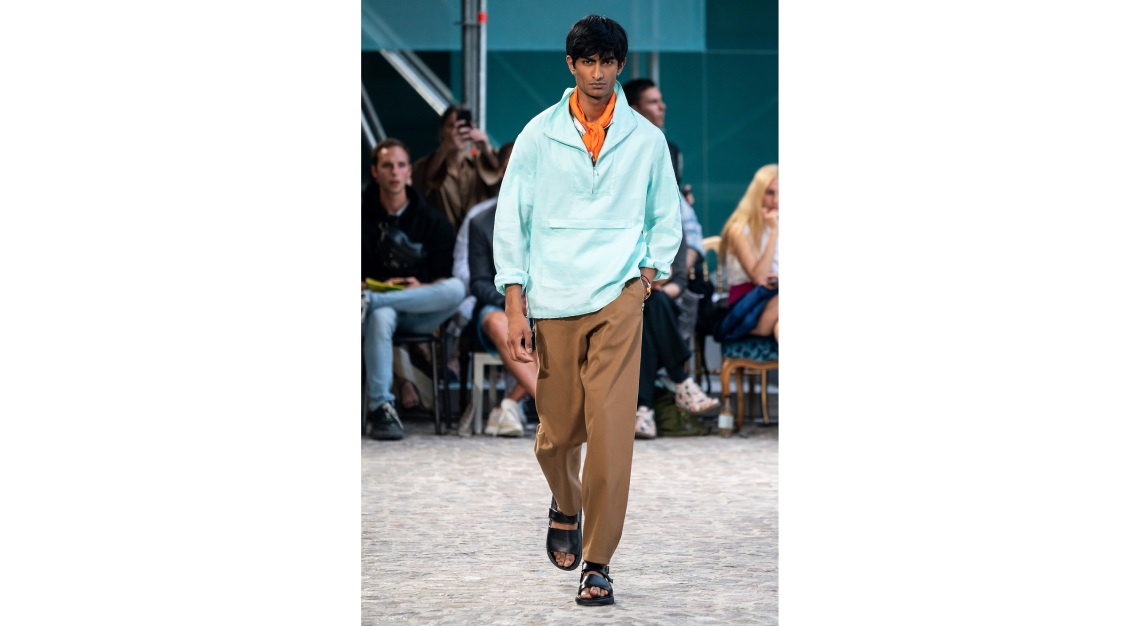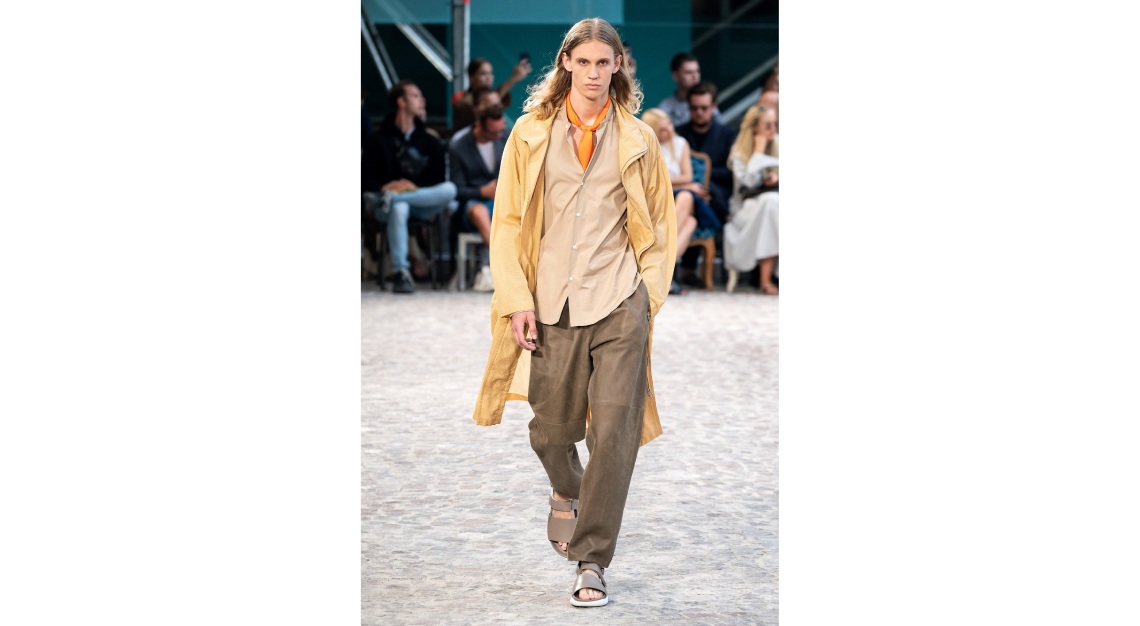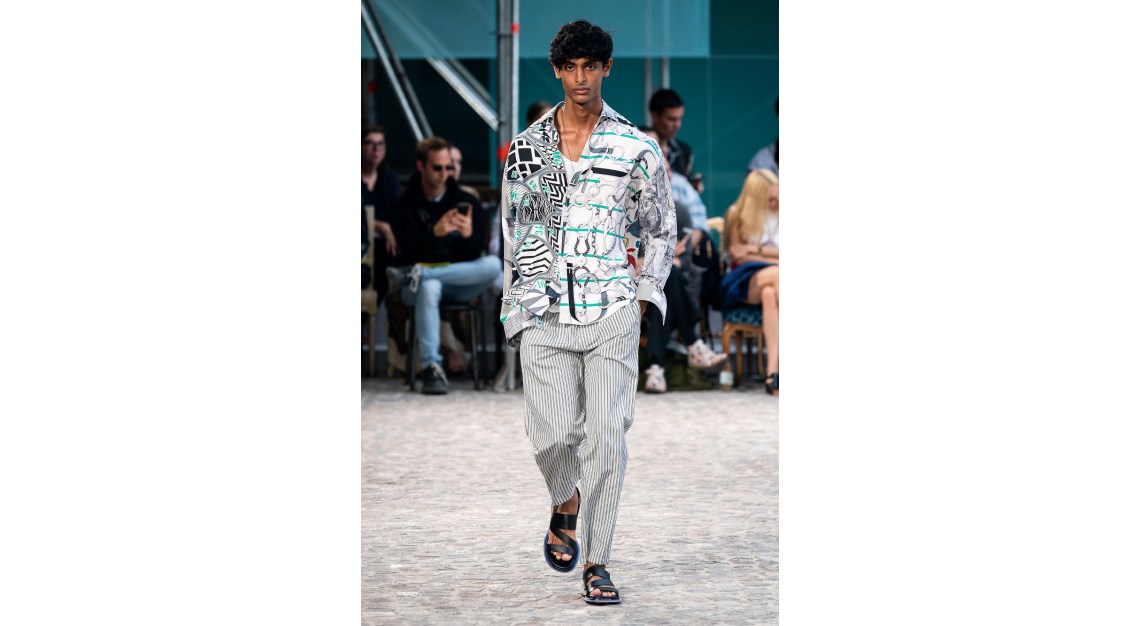 Hermès
The Hermès SS20 men's collection, as Hermès collections are wont to be, is timeless. Véronique Nichanian, who has been at the helm for over three decades, has once again created an eminently covetable wardrobe on the tenets of quality and style. Each piece, presented in a palette of summer-ready sorbet hues, is effortlessly wearable, from the striped poplin trousers to the louche printed silk blousons. Hermès is not totally blind to trends though – I did spot one still-hip, albeit beautifully-executed belt bag. If we had to pick just one out of the insanely covetable collection, it'd be Look #40.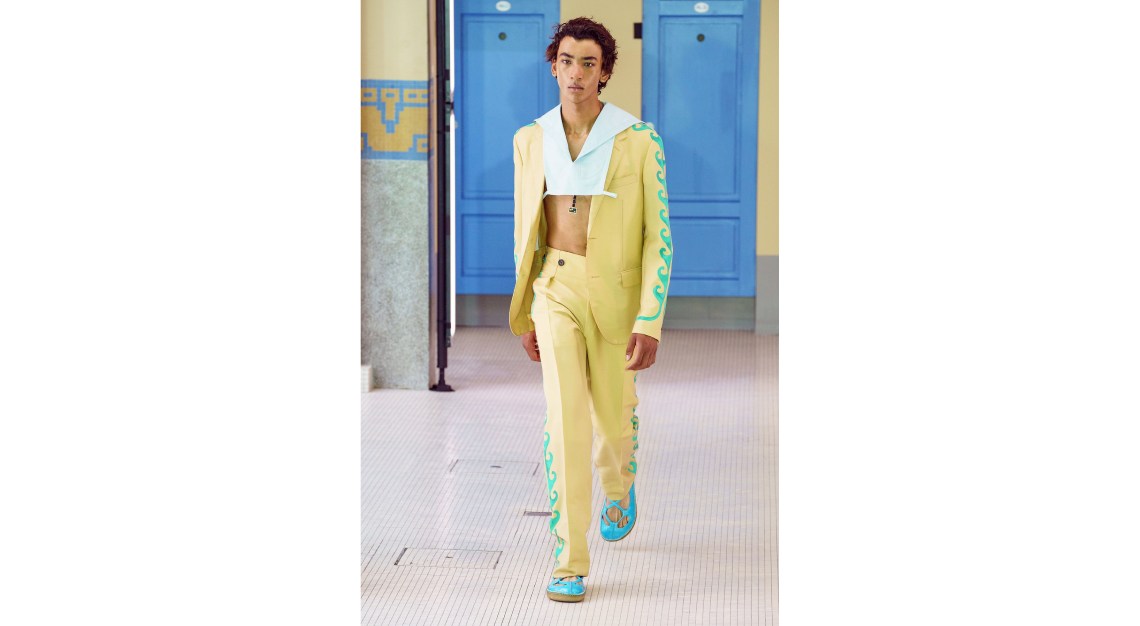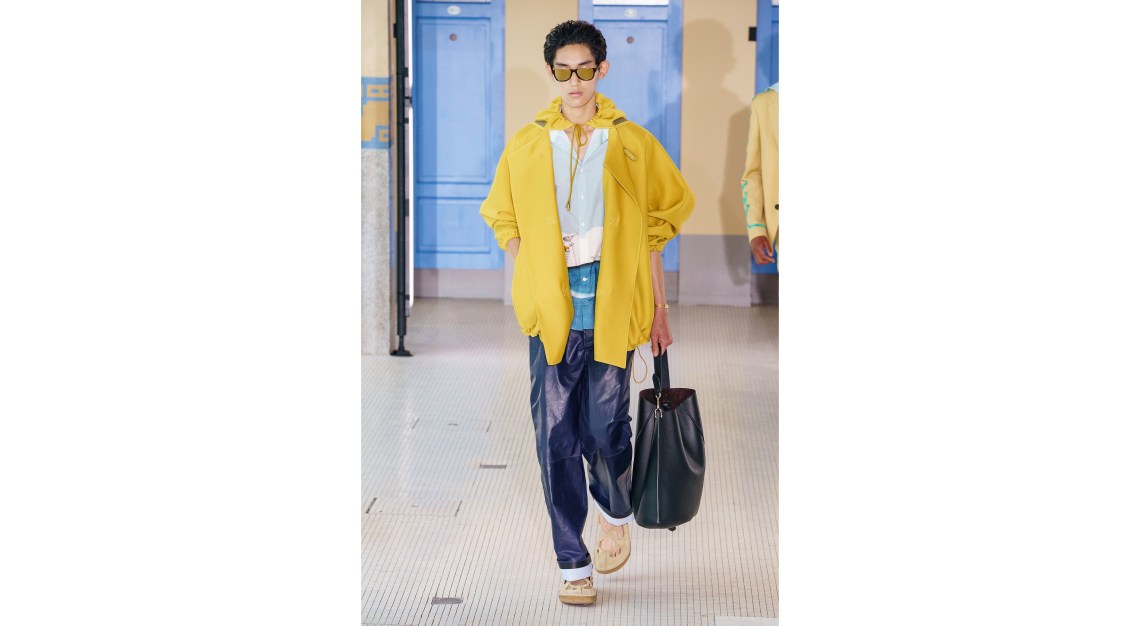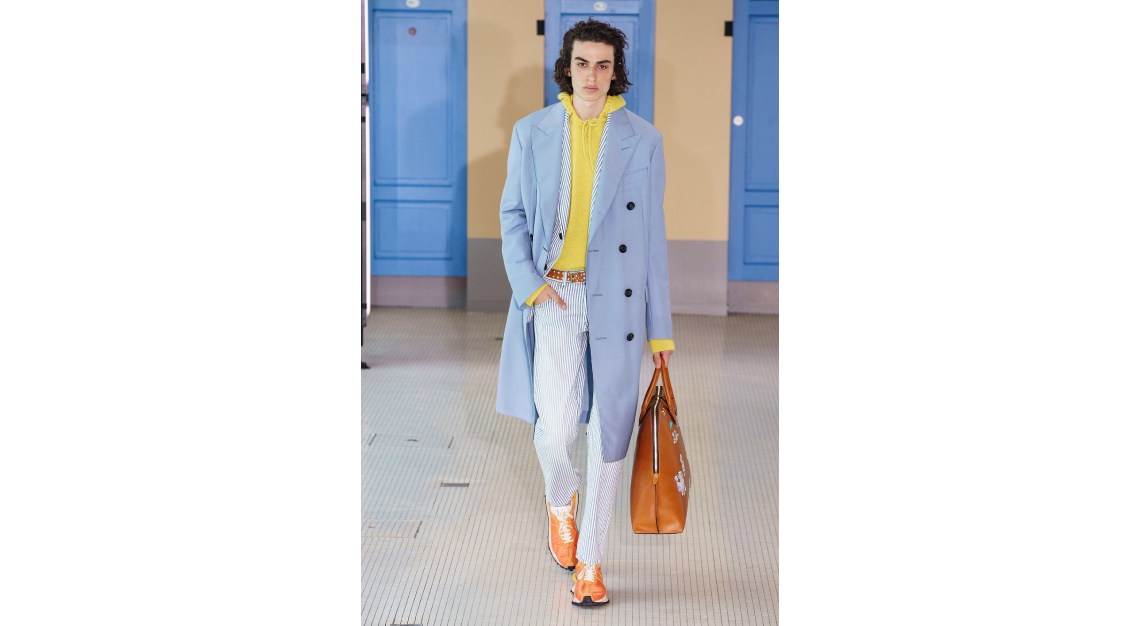 Lanvin
A fashion show set in a Lucien Pollet-designed Art Deco swimming pool hall is a charming way to get reacquainted with Lanvin, now under the leadership of new designer Bruno Sialelli. Inspired by summer holidays in the '70s, the collection is playful and unabashedly fun, pairing cheerful colours with Lanvin's signature blue. Look #55, in cheerful shades, perfectly encapsulates the collection's effortless chic vibe. Oversized sailor collars and other nautical motifs recall a bygone era of carefree travels. For fashion insiders, the Loewe comparisons are probably inevitable; Sailelli used to head menswear at the Spanish label. But at the end of the day, his work at Lanvin is certainly strong enough to stand on its own.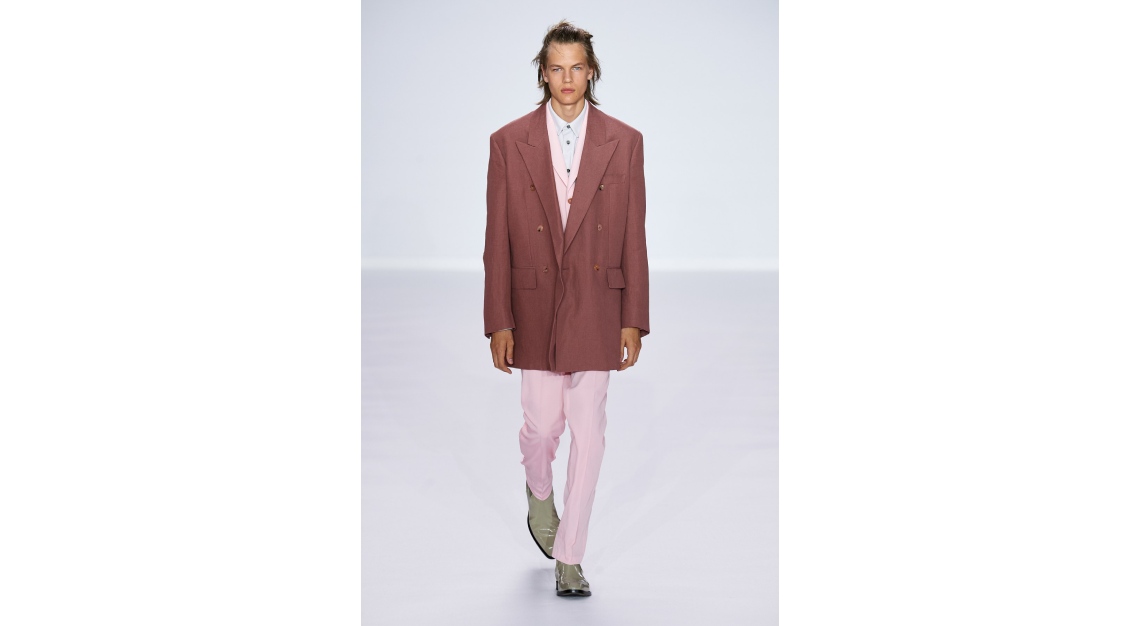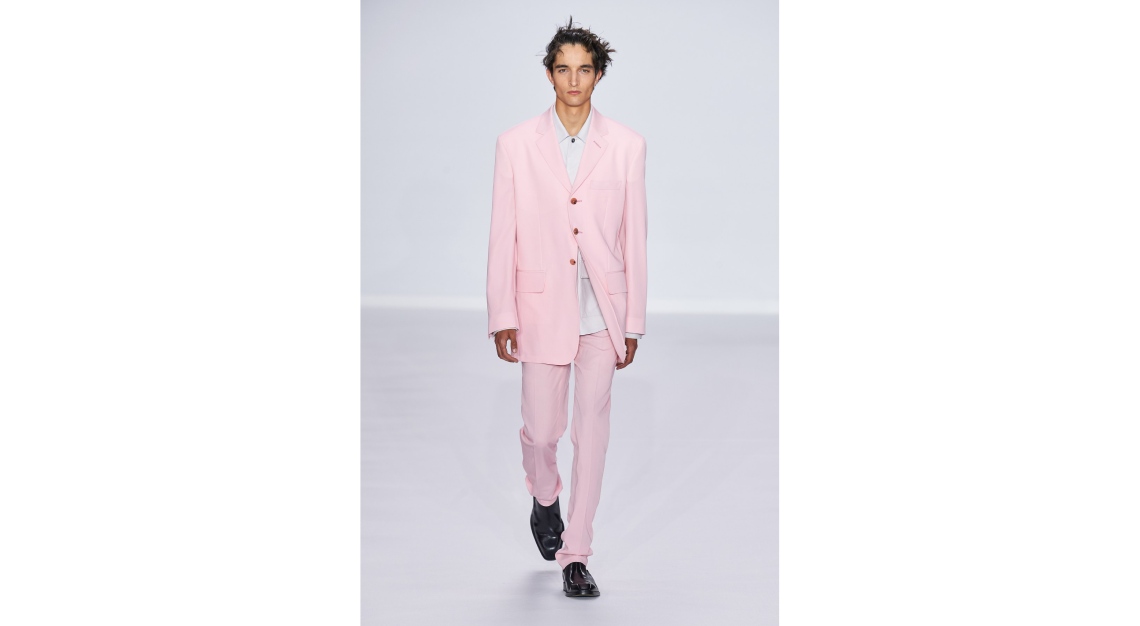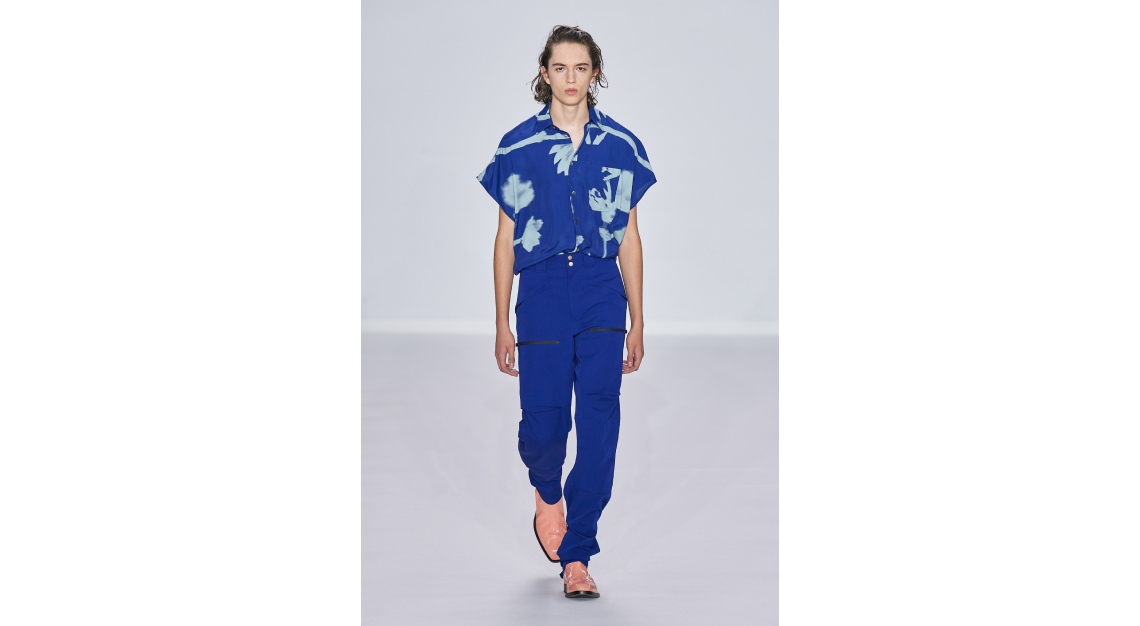 Paul Smith
There's always something so reassuring about Paul Smith; no matter what the season, you know you're going to get a lovely dose of colours and charming classic-with-a-twist suits. And this season, the good sir is proposing "comfortably slouchy" – slightly exaggerated shoulders, billowy trousers, even a short-sleeved floral shirt (Look #25) isn't so much as short-sleeved as a wide sleeveless. Inspired by Smith's travels to New York in the '70s, the collection is built from his memory of the city's artistic community and their unique, individual elegance, cobbling and collaging disparate style elements in their personal wardrobes. Leave it to the Brits to show you how to pull off a pink suit (#8).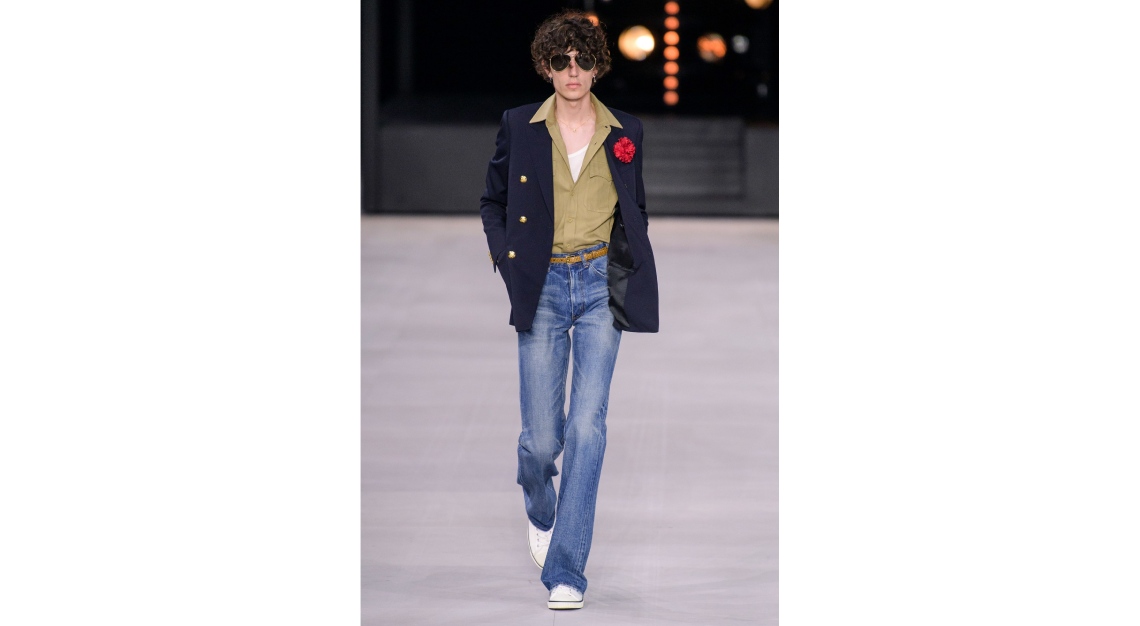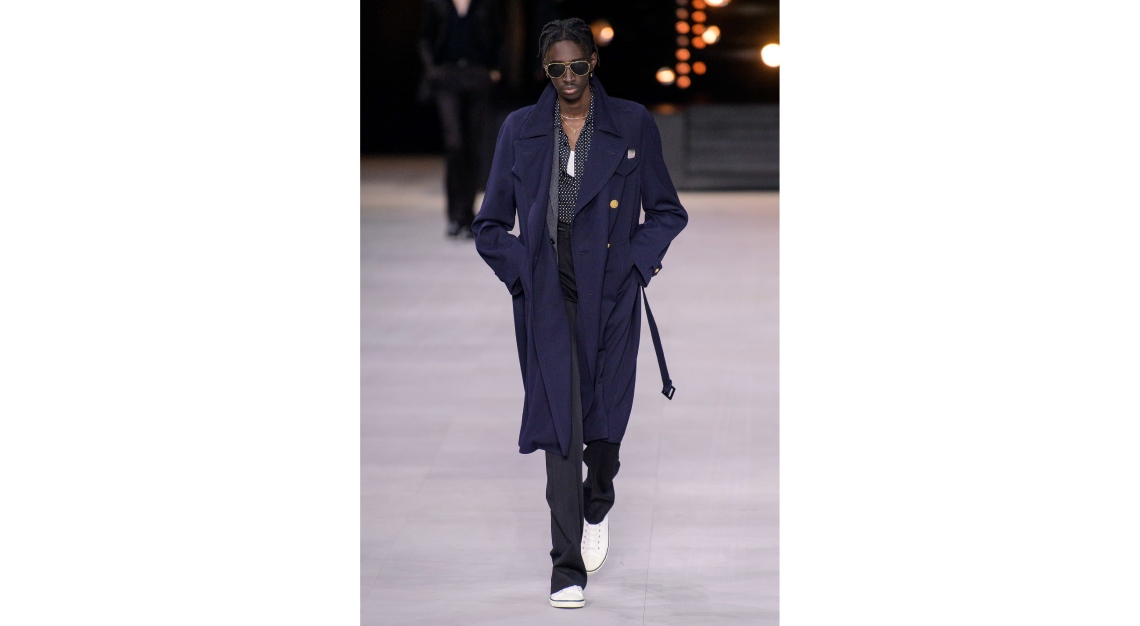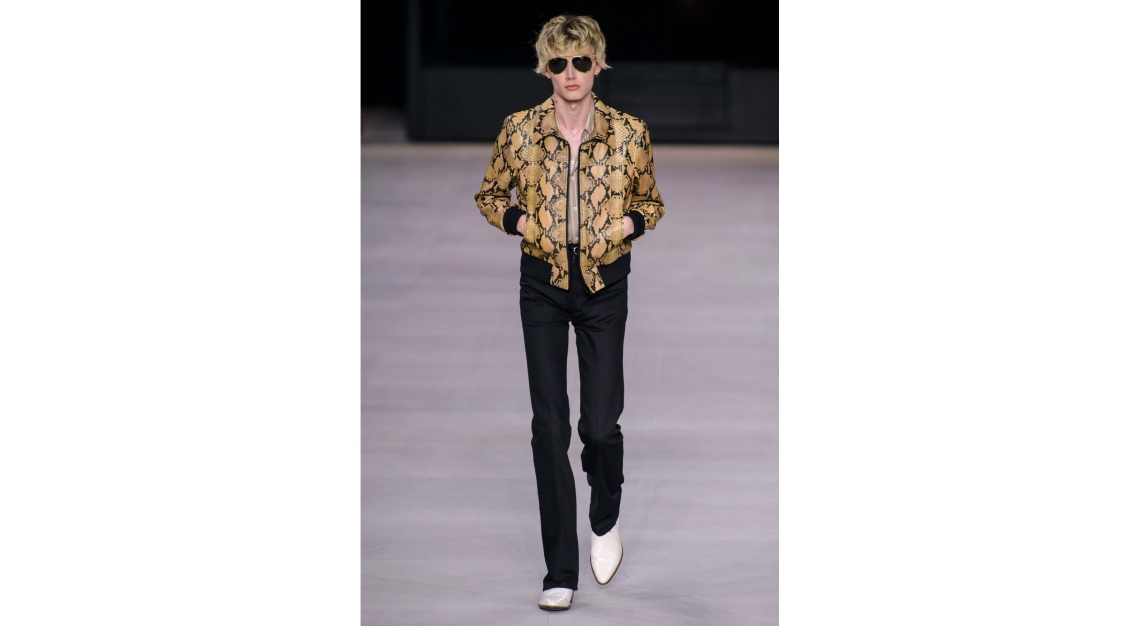 Celine
It should come as no surprise by now, that Hedi Slimane does Hedi Slimane, no matter what. Or where. At Celine, his models swagger down the runway in Jagger-esque '70s rockstar garb. The familiar tropes: the pin-sharp tailored suits, the leather bombers and the shades for days, which will no doubt fly off the shelves, are all present; the collection is ripe for a glamorous night on the town. The pieces are undoubtedly wearable; many could be categorised as classic, but there's also more than a few statement pieces – Slimane does love making a statement. Take his opening look for instance, a glittering three-piece silver suit that traversed half the runway in a robotic throne-like contraption. We love the yellow snakeskin bomber (#28) that's somehow both bold and understated at once.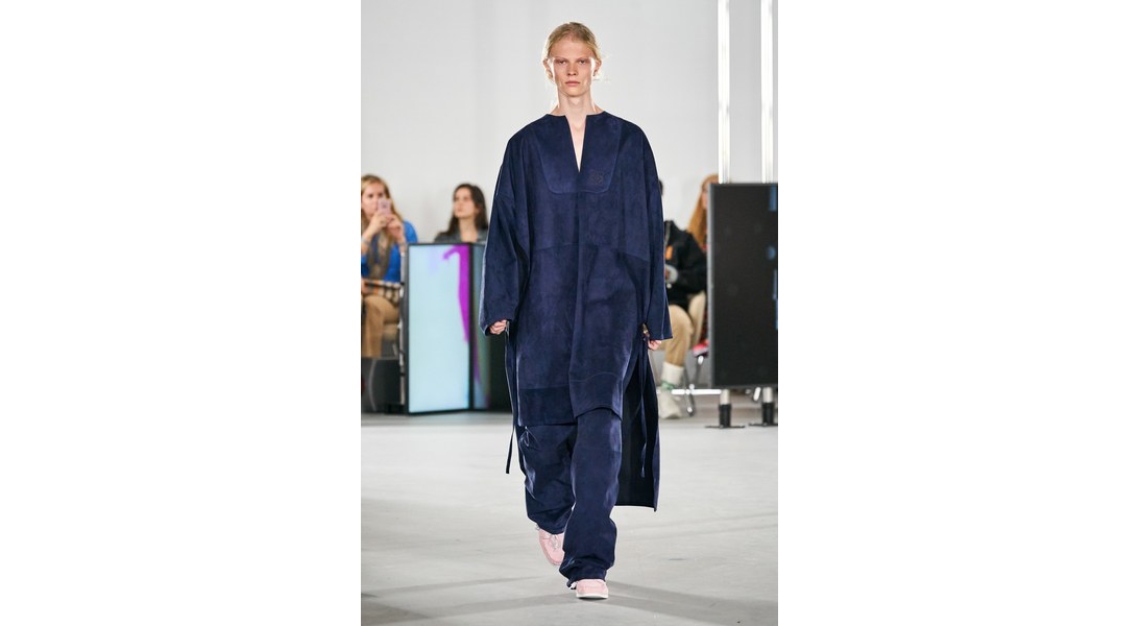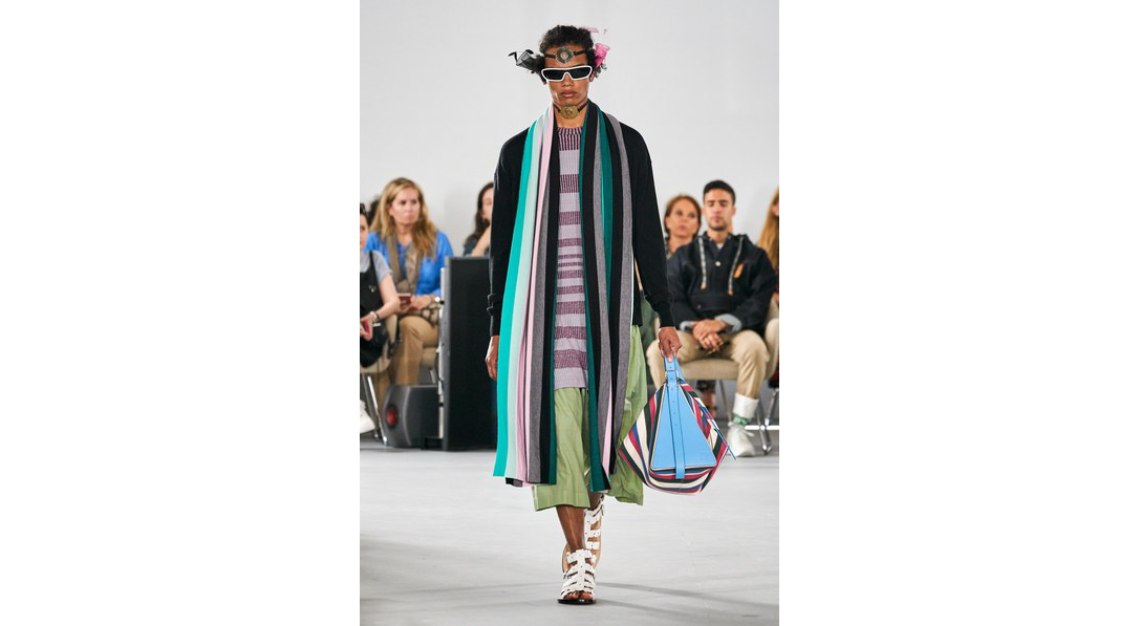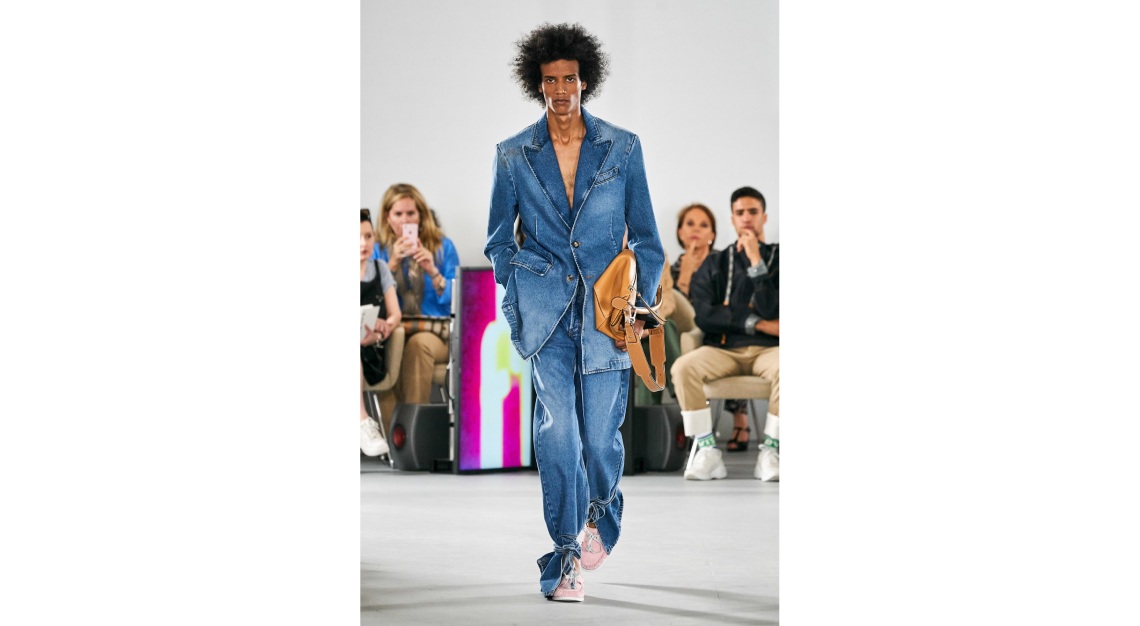 Loewe
JW Anderson's Loewe SS20 menswear is full of whimsy and colour. The collection is a play on volume and textures – suedes, denims, knit sweaters and woven leather bags. Tunics and caftans billowed down the catwalk in lush pastels and extravagant stripes, but it was only at the re-see later that we got a closer look (and feel) of the maison's signature oro 'cashmere' suede and other handcrafted details that the brand is known for. There's hand-embroidered red and white cotton from Bangladesh, hand-dyed and woven indigo cloth from Burkina Faso and ultra-fine blue linen denim and punched cotton gauze from Japan. If you're a man who takes his comfort seriously, consider the dark blue suede djellaba (#7) the next time you're at your favourite Tulum resort.