Metis Art adopts a holistic approach that combines art history with the know-how of art collecting and investing
It's simple to find beauty in a piece of art; but a perspective towards a painting or sculpture may differ if one substantiates the artwork with a good amount of knowledge. Henceforth, art and education shouldn't be seen as mutually exclusive. And no art consultancy embodies this quite as strongly as Metis Art, a Singapore-headquartered advisory and education group billed to be the 'collector's compass'. As the term denotes, the art consultancy serves as a concierge of sorts to help both art collectors and artists navigate the global art market.
Most recently, the firm's co-founder Christina J. Chua and entrepreneur Cliff Hartono have introduced new initiatives to benefit art patrons, new and old: The Tetrad and The Chapters. The end goal? To arm the community with the fundamentals of art history, art-collecting and the art markets, while seasoned players will get to push the artistic envelope through advanced courses led by highly experienced patrons such as Benedicta Badia de Nordenstahl, director of Hong Kong independent art space Para Site Cosmin Costinas. The duo share more on their goals for the firm in this interview.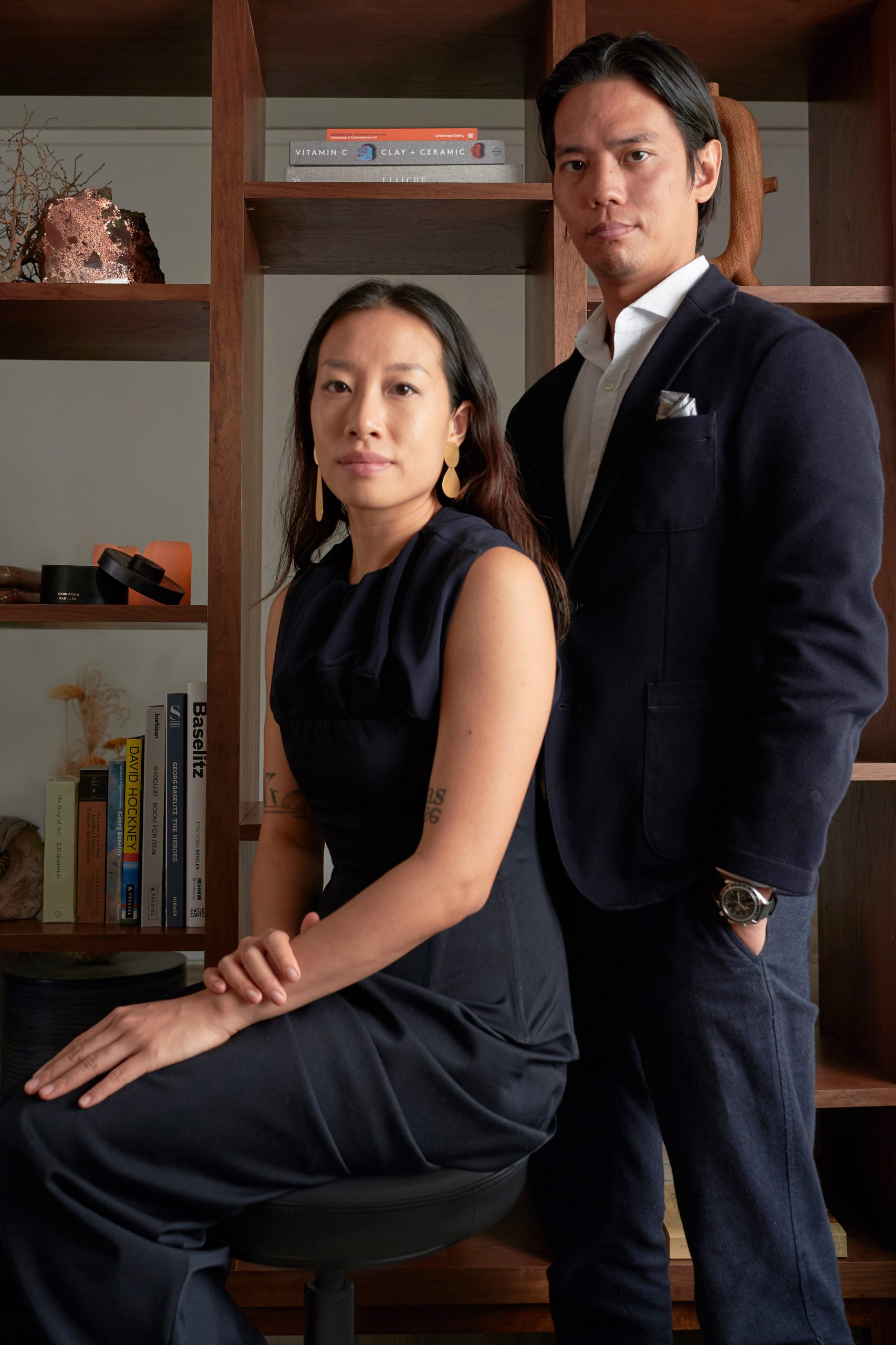 What is the target audience for Metis Art's new art programmes, and what is the gallery hoping to achieve with these initiatives?
Metis has two main programmes, both targeting a slightly different audience. The Tetrad is aimed at those who are still finding their footing in the art world. We often see professionals coming in from various industries, who have some disposable income, but don't know how or where to start buying art. This foundational course is a framework that makes collecting art seem less bewildering and more accessible.
The Chapters, our advanced courses, are necessarily more in-depth and led by specialists: curators, art historians and other patrons who have a wealth of experience. Some of our attendees have already gone through the Tetrad; others are existing collectors who are looking to refine their knowledge, or jump into new dimensions in art that they might not previously have been introduced to. The Chapters expose this audience to an endless journey of learning, which is what makes collecting art so expansive and exciting.
In the long run, we hope that these programmes help to nurture a new generation of sophisticated collectors in Singapore and beyond.
So, in three years, where do you think Metis Art would stand in the industry?
We hope to solidify our presence in Southeast Asia and expand into other markets: East Asia, South Asia and MENA. We have an international team working in emerging art ecosystems, and Greater Asia's potential is one that excites us.
Building bridges not only across regions, but also between the commercial and non-profit sectors is something that is important to our team. We are looking at developing partnerships with arts organisations internationally, and introducing our client base to the varied, global landscape of art patronage.
And how does the consultancy build that bridge with millennial art collectors? How do these new initiatives cater to their needs?
Millennial collectors are a globalised, adventurous generation that are not only technologically connected but also looking for social purpose. Within The Chapters series, we offer Zoom courses such as Collecting as Social Practice, that allow collectors to understand how their footprint in the art world can impact their communities.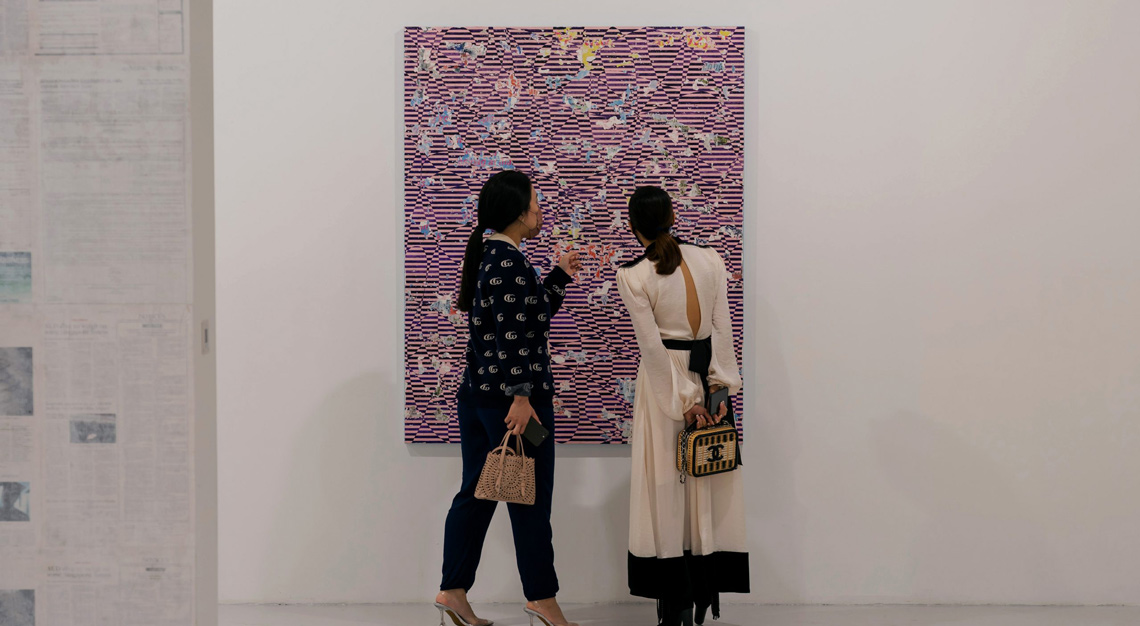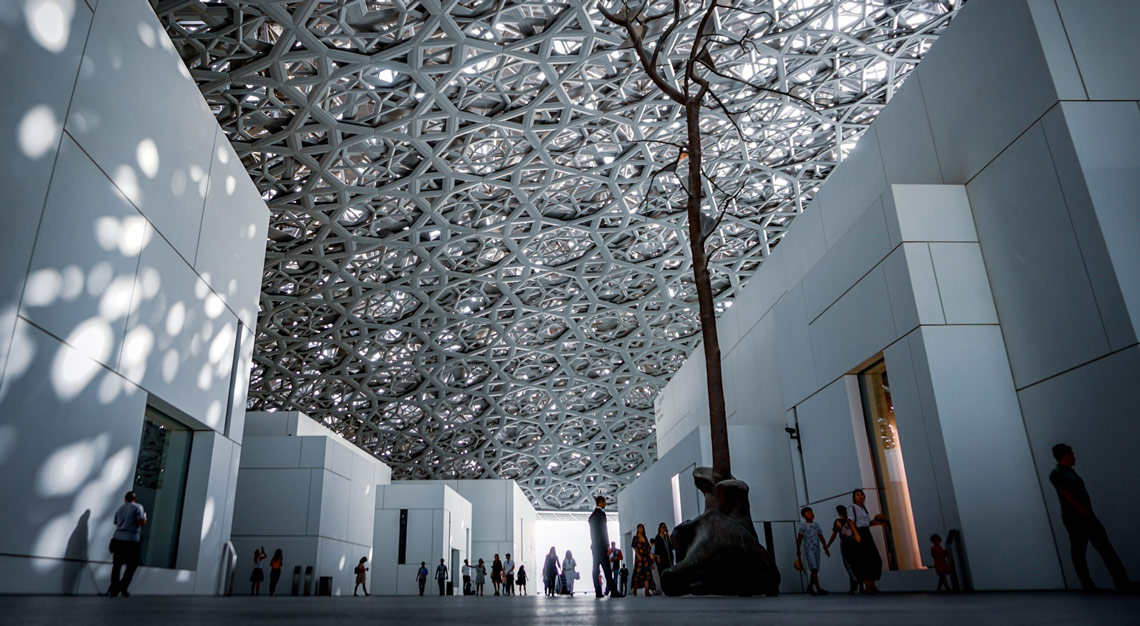 What exactly do The Tetrad and The Chapters serve?
Christina J. Chua: I had worked in galleries and art writing, then started my first business, so-far, an online publication, gallery and incubator for emerging artists. These artists were consigning experimental works for me to sell through so-far: video, installations and performance art. I began to recognise that collectors needed a runway of education before they felt confident to purchase digital art.
At the same time, Cliff was also looking to start his own personal art collection. Cliff has a finance background, and he was able to let me know what someone who is relatively new to the arts would need to know when beginning their journey. It was from these converging experiences that The Tetrad was born. The Chapters, which goes deeper into the art world, was the necessary next step.
With that said, what do you think the next generation of collectors can expect in the journey of collecting art?
Collecting is an endless journey that expands your mind as you learn from artists. Today's art world is responsive to cultural change, and we're seeing voices emerge from the undergrowth of the Global South, female artists, people of colour. These trends are changing our preconceived notions of Western (white, male) art history.
As a result, we hope that the "next generation" of collectors will not only be more sophisticated in taste, but also more socially-conscious of the impact that they can have in the art world and beyond it. Collectors can be more than passive consumers (or investors) of art; they are custodians of patrimony, culture and heritage. They can help shape the course of how we view the world.
Collectors aside, let's not forget about our local artists. How do you plan to pin them onto the world map?
As Metis moves into more international markets, we naturally would like to bring local artists along. As a consultancy rather than brick-and-mortar gallery, we are able to pivot quite flexibly, working more through strategic introductions to overseas galleries. One such Singapore artist we have been working with to secure UK and European exhibitions is Dawn Ng.
In the long-term, the bridges we build through The Chapters course fee donations allow Singapore art patrons to get more connected with international arts organisations. We hope these small stepping stones allow them to be able to support and advocate for other local artists to exhibit abroad.