Want to live the high life? Here are seven private jets you should consider investing in
With the recent virus outbreak, multiple jet operators have seen a spike in requests from affluent passengers looking to charter planes. But the surge in demand, coupled with recent travel bans, means that many customers are being turned away. Perhaps there's no better time than now to purchase a private jet then. There are less than 10 companies in the world specialising in private aircraft including commercial airliners Airbus and Boeing, both of which are able to convert their aircraft into bizliners. And when it boils down to efficiency – time is money – which means the fewer pit stops for refuelling, the better.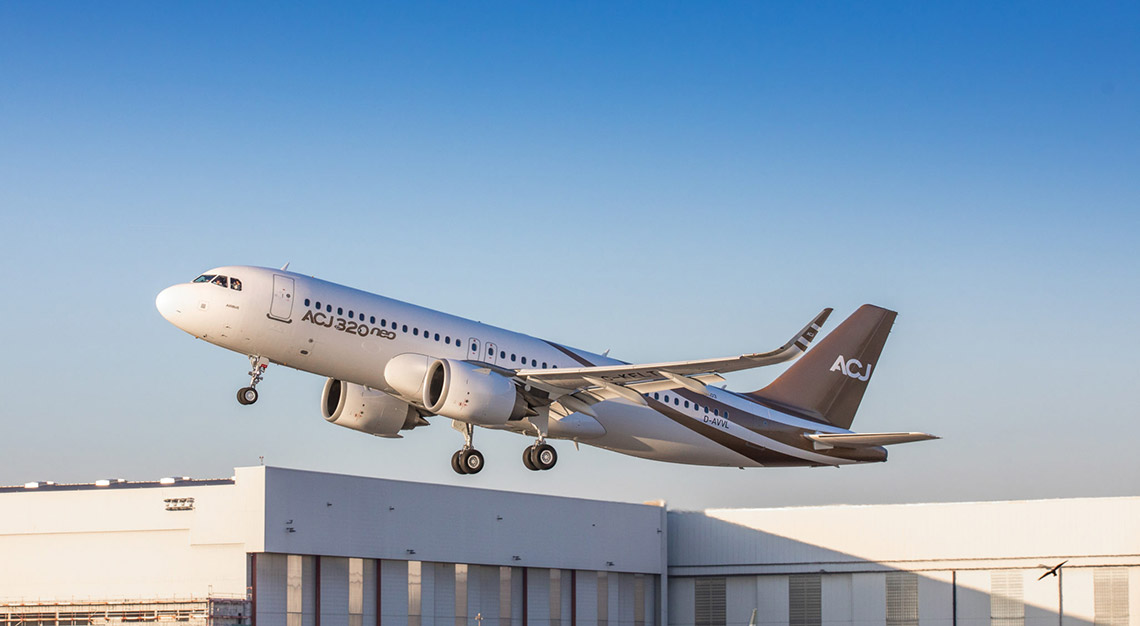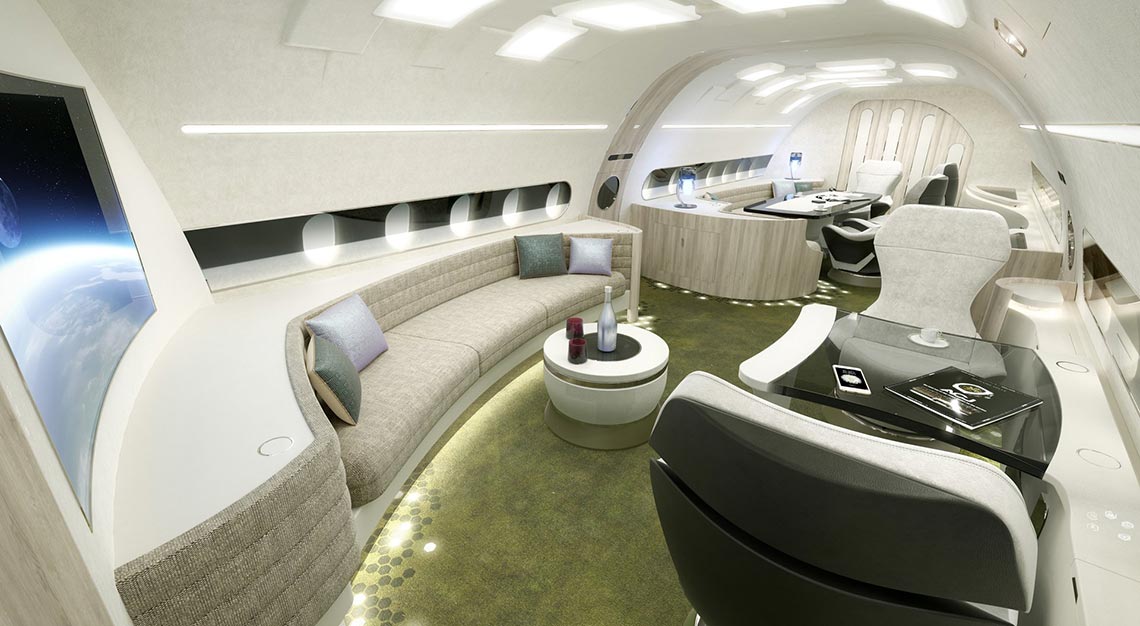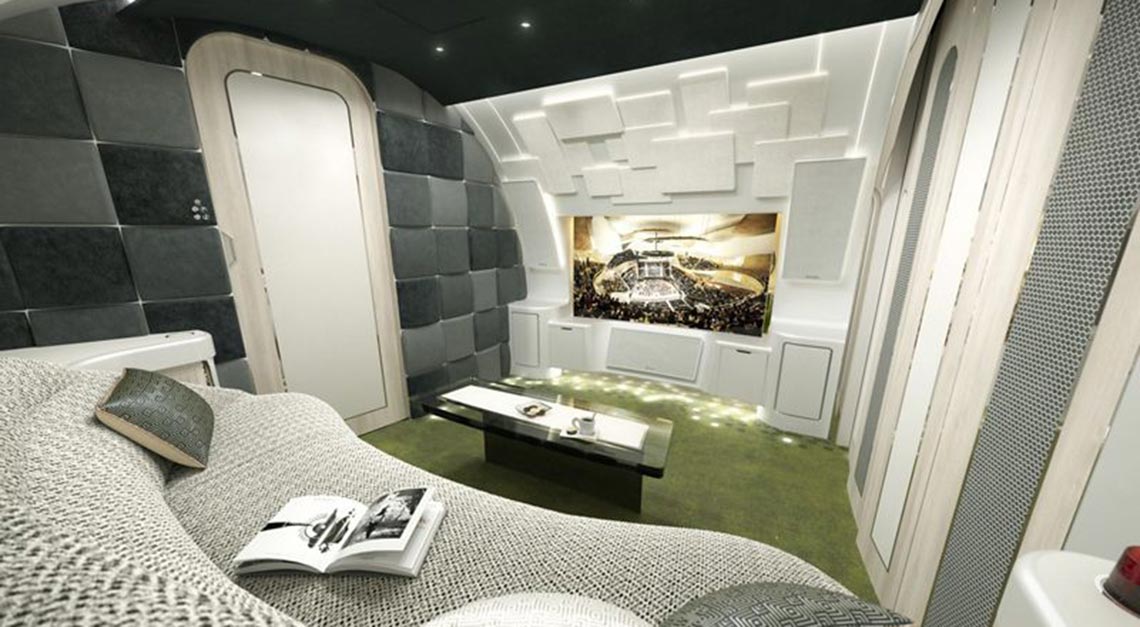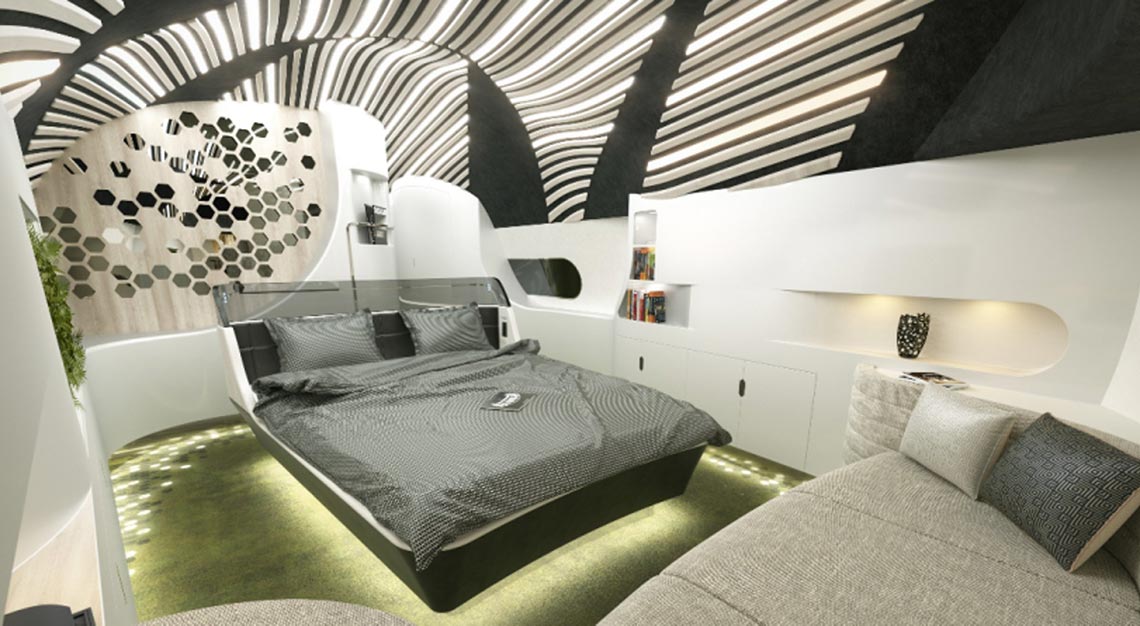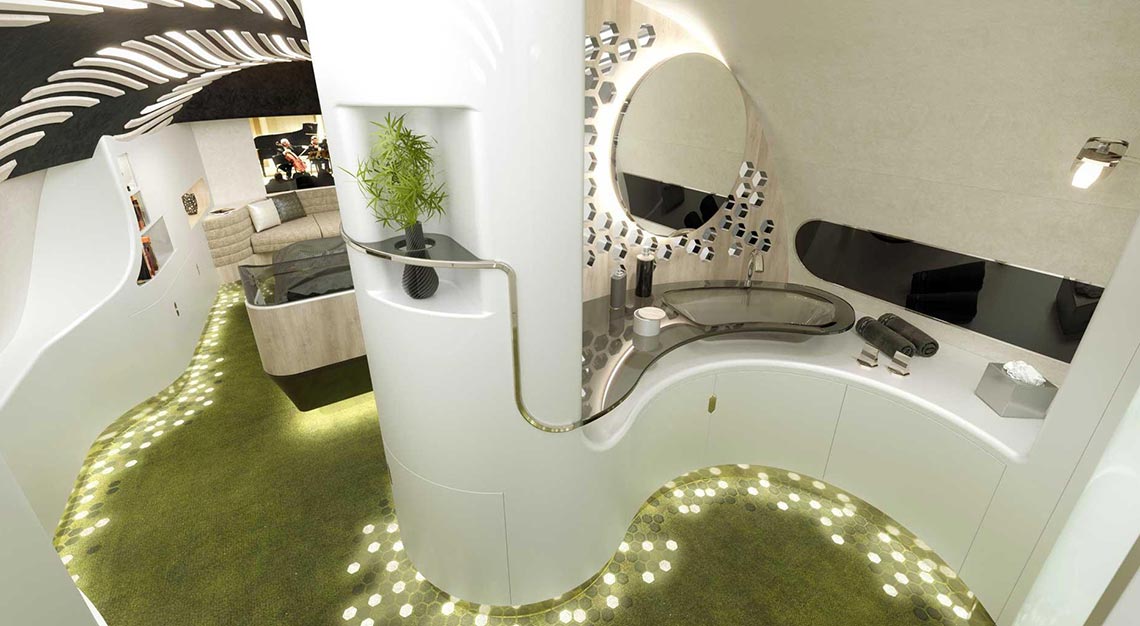 Airbus ACJ320neo
How much: US$110.6 million (S$150 million)
Capacity: 25 passengers 
Derived from the bestselling A320neo model, the ACJ320neo is the latest improved addition to the A320 family, and first took to the skies in November 2018. With almost double the width of typical business jets at 3.7m, and a height of 2.25m, the ACJ320neo boasts one of the largest cabin sizes. Its 6,000nm (11,100km) distance and 13-hour flight time also means it can get you from Singapore to London easily.
To maximise space, Airbus introduced a new 'Melody' concept, featuring flowing lines inspired by curves of nature, such as on hilly horizons, rolling rivers, or desert dunes. Powered by new CFM International's LEAP-1A and Pratt and Whitney's PW1100G, and coupled with wingtip-mounted sharklets, the ACJ320neo promises 15 per cent in fuel savings.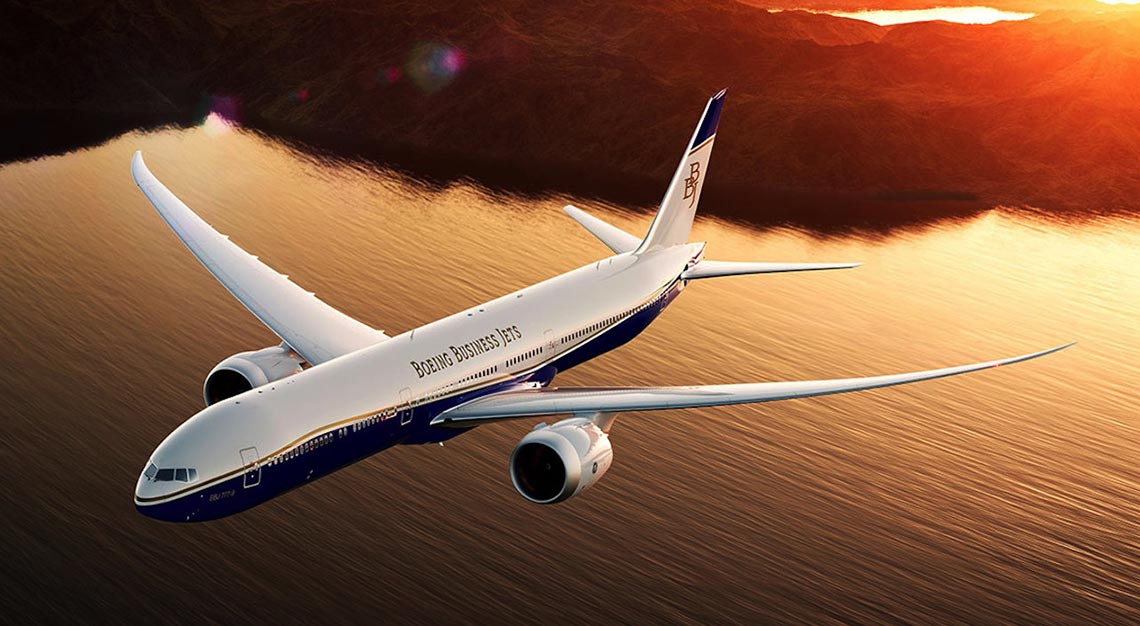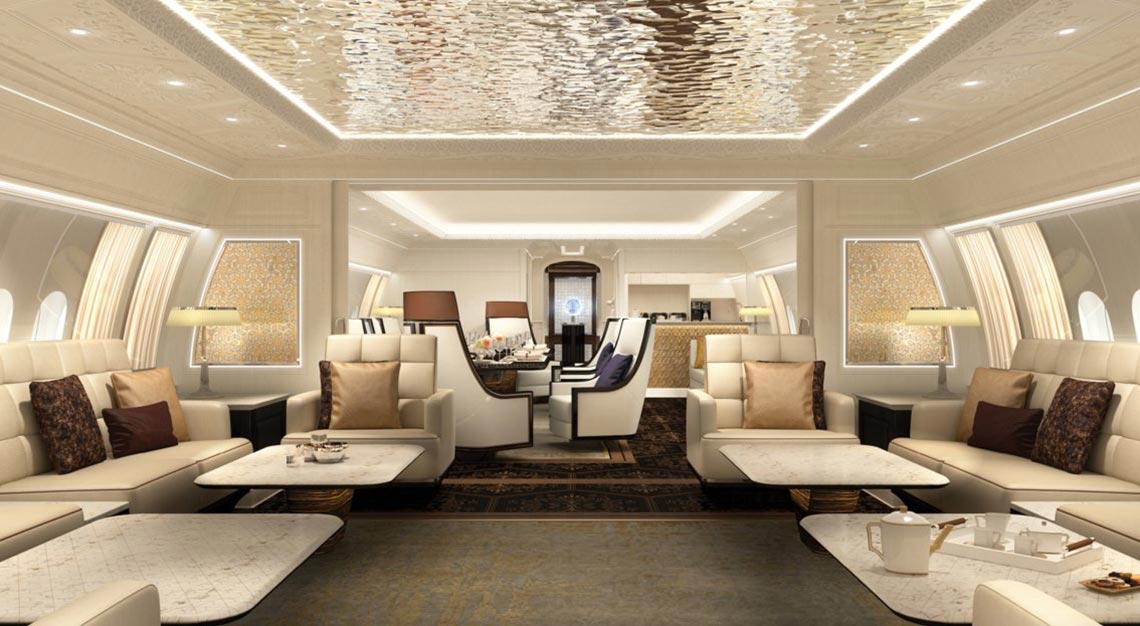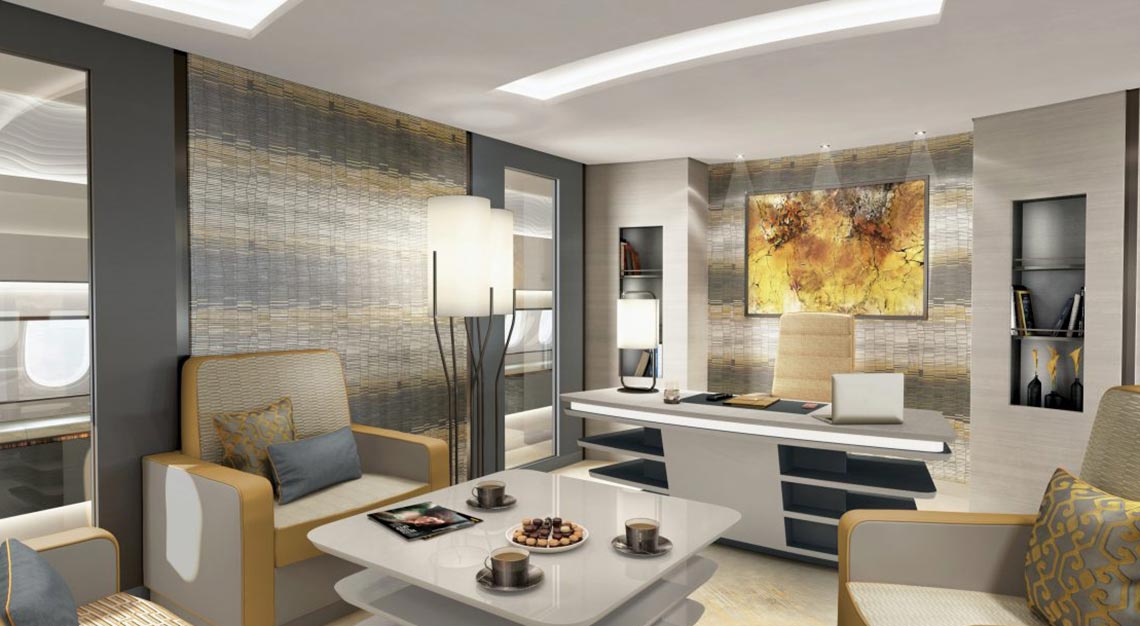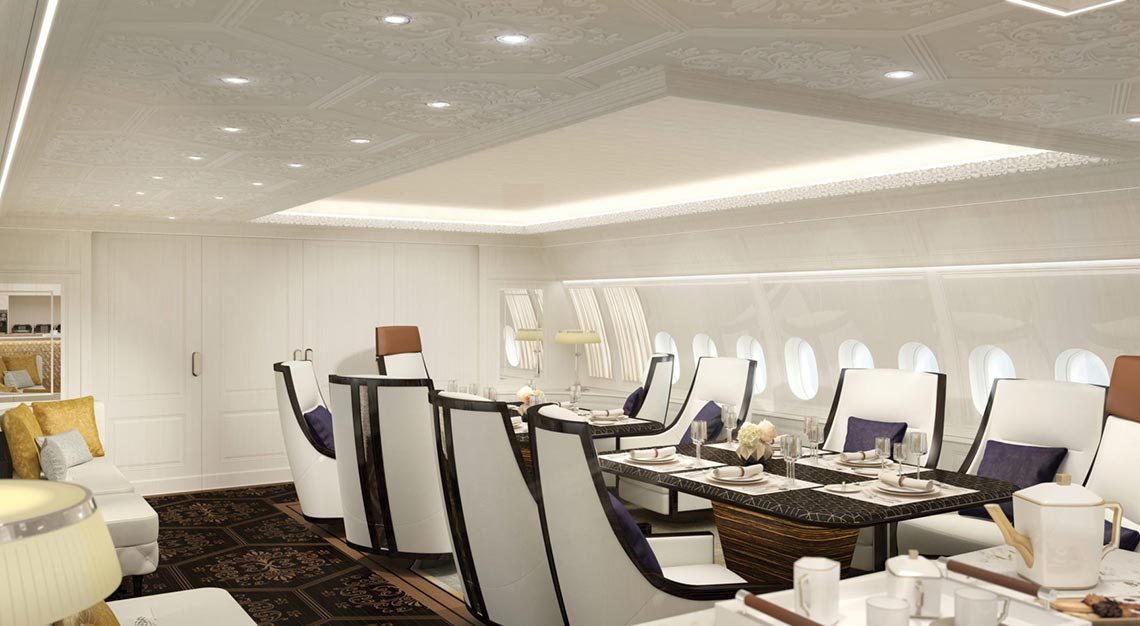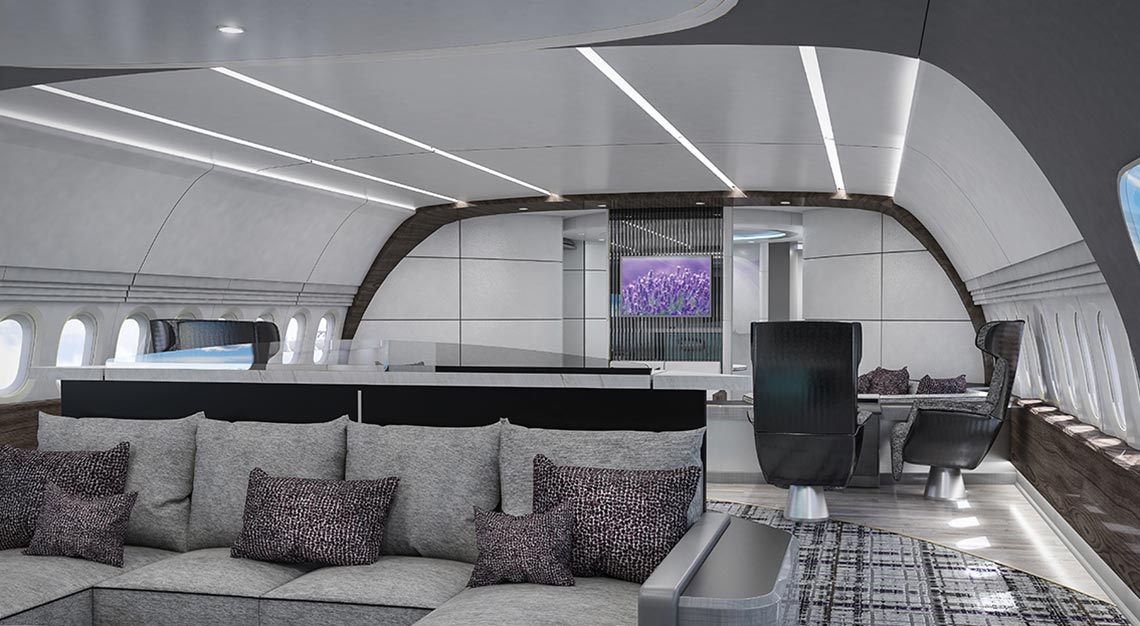 Boeing BBJ 777X
How much: US$440 million (S$600 million) for a BBJ 777-8 and US$450 million (S$610 million) for a BBJ 777-9
Capacity: 75 passengers
In December 2018, Boeing Business Jets announced the release of a new private jet – the BBJ777X, a derivative of the commercial liner's model, and to replace the iconic 747. As with the commercial model, the BBJ 777X is also available in two variants – the 777-8 and 777-9.
Like the ACJ320neo, the 777X is able to fly from Singapore to Europe on a non-stop flight. The BBJ 777-8 will offer the longest range of 11,655nm with a 302.5-sqm cabin, compared to the BBJ 777-9, which will still offer an ultra-long range of 11,000nm with a more spacious 342.7-sqm cabin. To demonstrate the new aircraft's astonishing size and versatility, BBJ collaborated with three design firms to unveil unique interior possibilities. Think couple vanities, standalone showers and walk-in closets.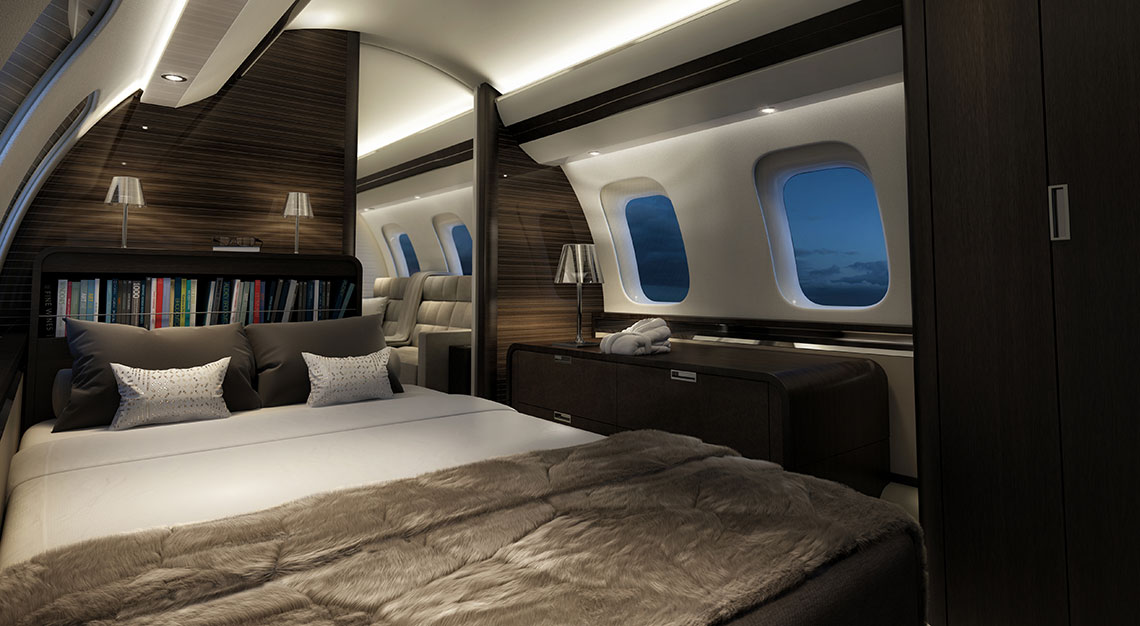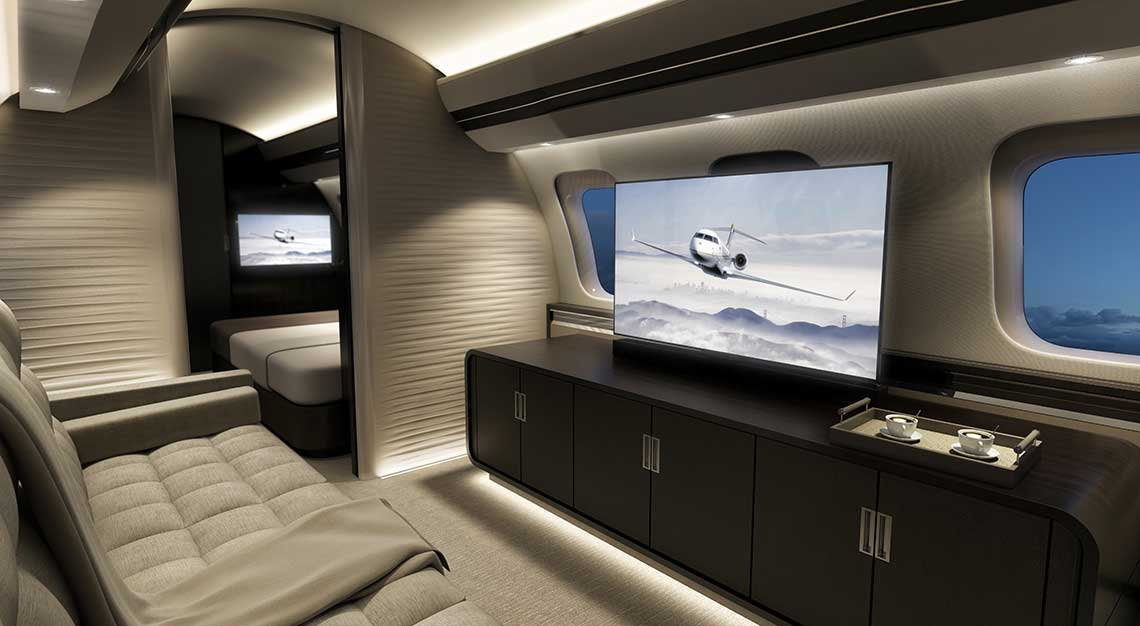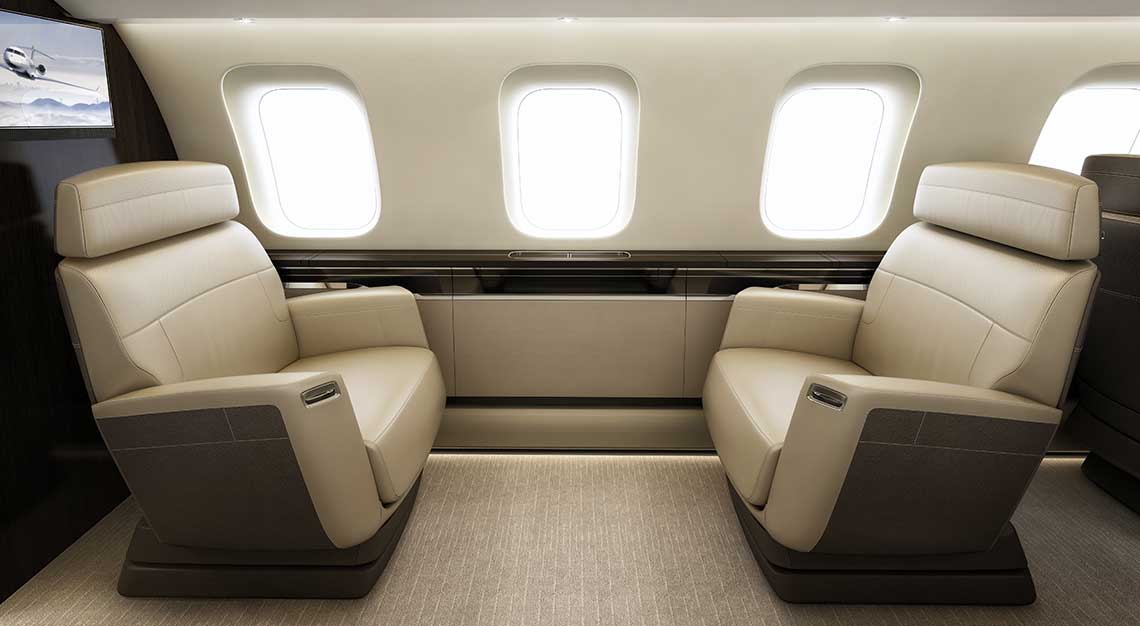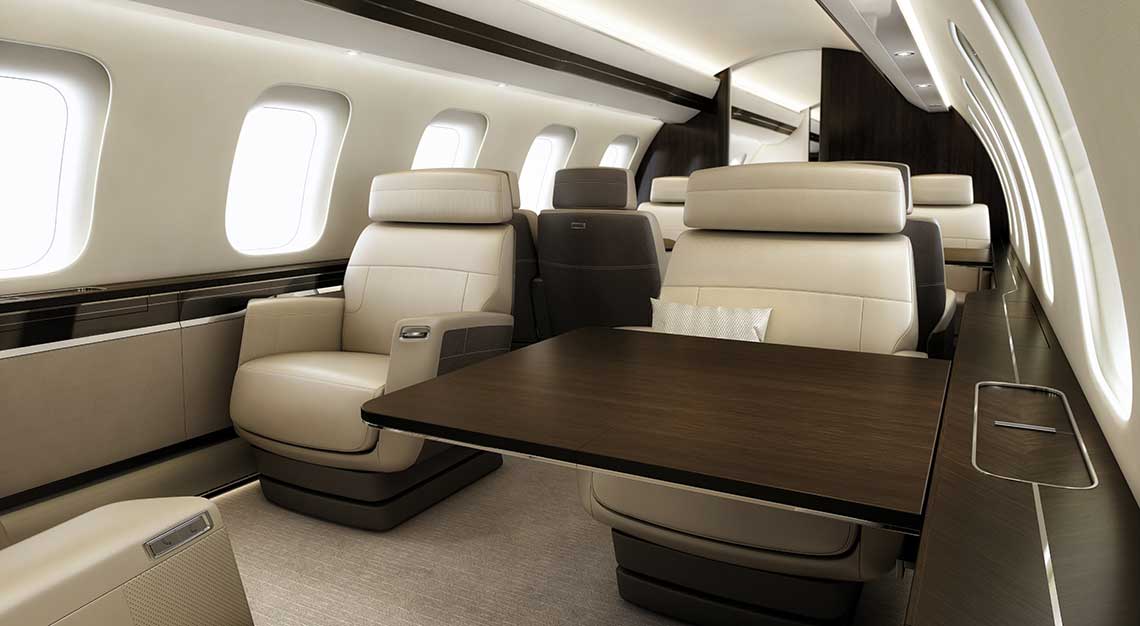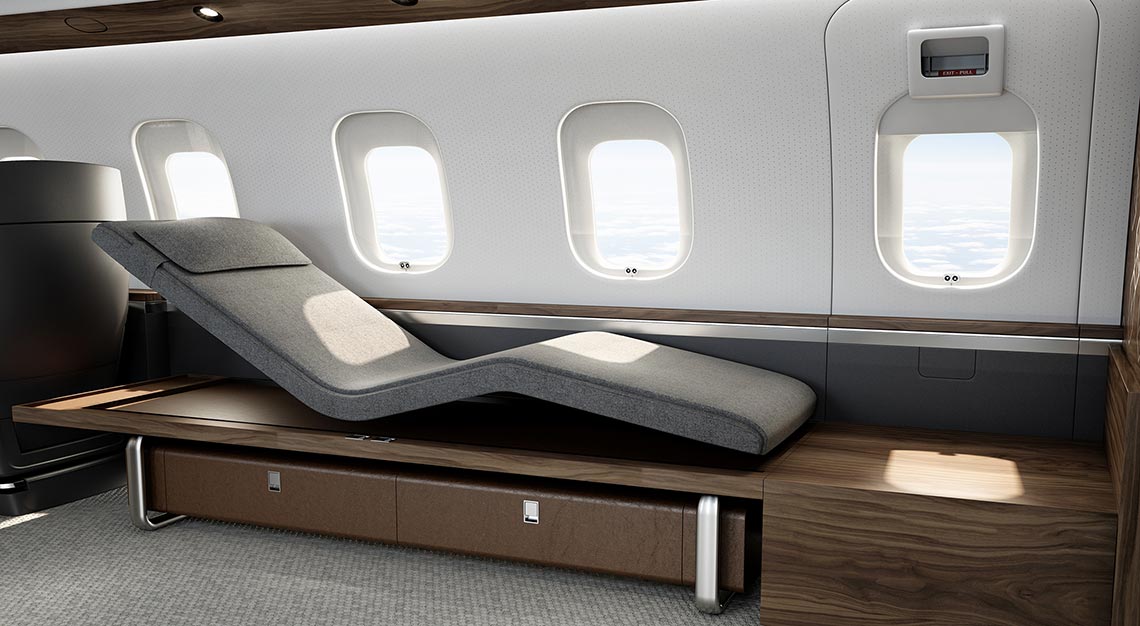 Bombardier Global 7500
How much: US$72.8 million (S$99 million)
Capacity: 19 passengers 
After a long wait, the Global 7500 finally entered service last December. Initially released as the Global 7000, the name change reflected the aircraft's extended flying range instead of what was originally planned. The ultra-large, ultra-long-range Global 7500 boasts four true living spaces, a full-sized kitchen, and a dedicated crew suite to service up to 19 passengers.
This means full service throughout your flight from Singapore to Los Angeles, or Sydney to Miami. What is truly revolutionary on this private jet, however, is the debut of Bombardier's Nuage seats. Meaning 'cloud' in French, the executive chairs utilise a tilt-link system for the first-ever deep recline onboard, a floating base for fluid movement to align with your own centre of gravity, and a tilting headrest for exceptional support.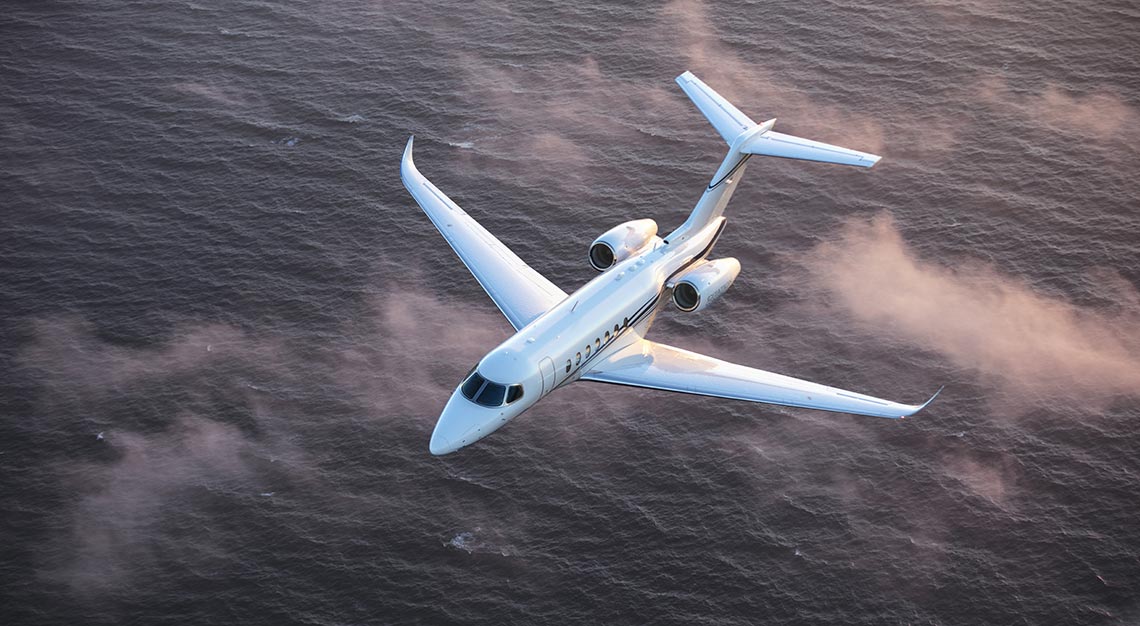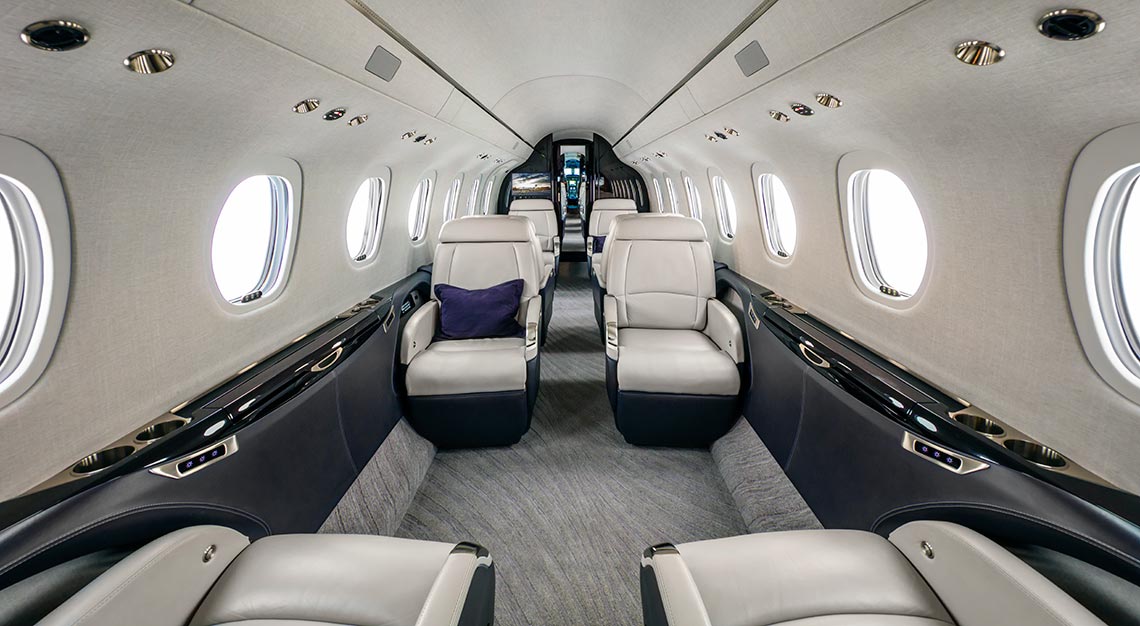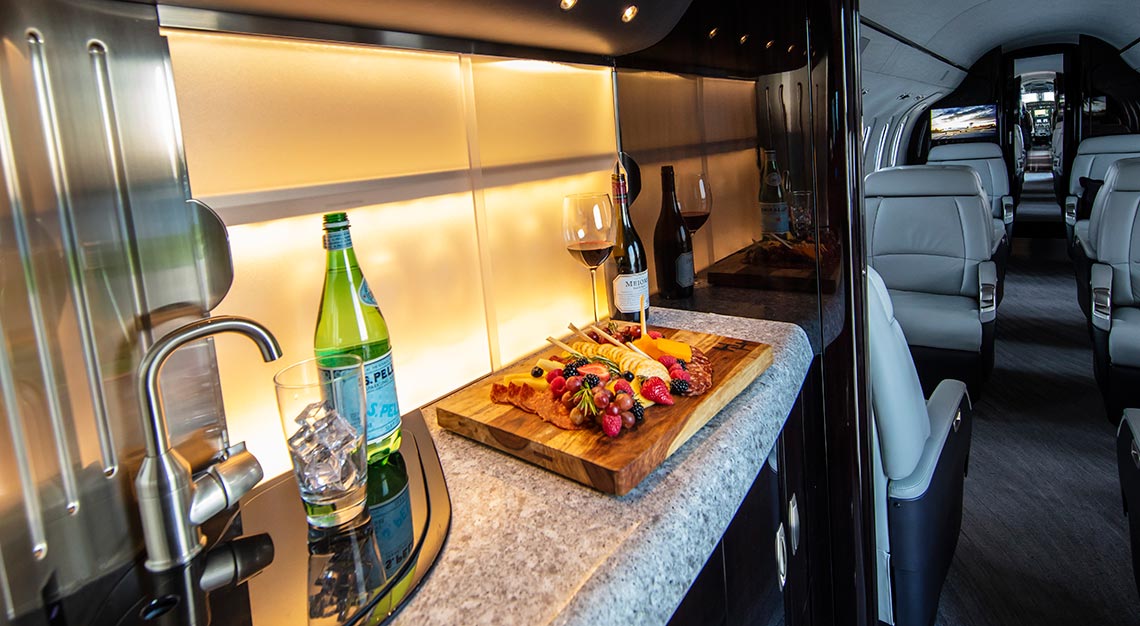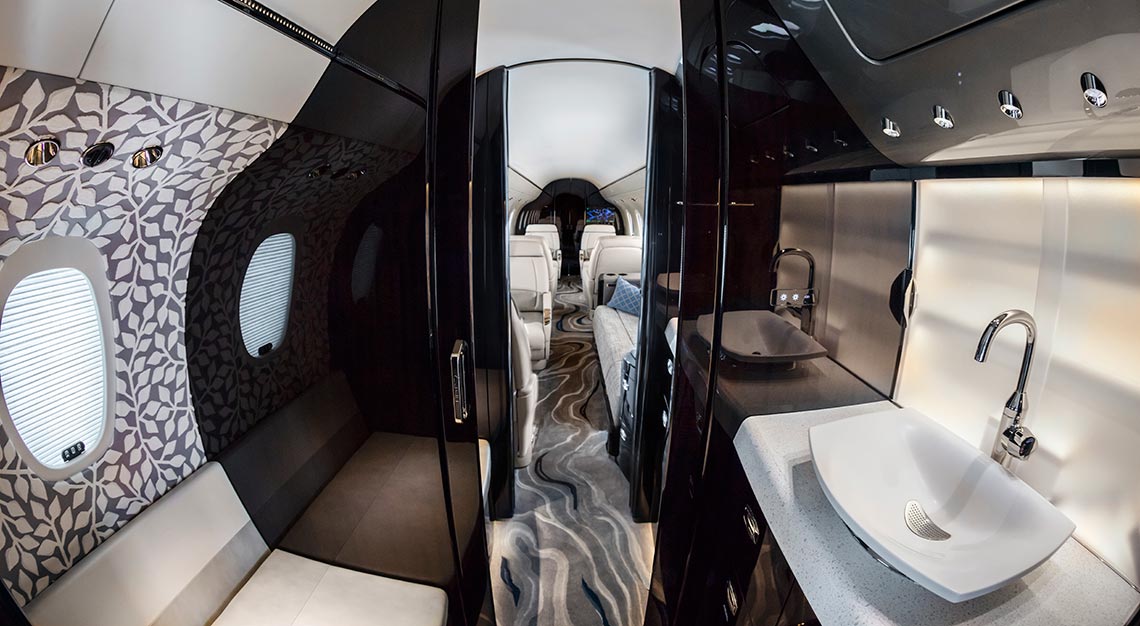 Cessna Citation Longitude
How much: US$27 million (S$36 million)
Capacity: 12 passengers 
Since its announcement in 2012, the super-midsize Citation Longitude was positioned to be Cessna's flagship, and finally transitioned into service after achieving US Federal Aviation Administration type certificate in September 2019.
With its range, it can fly from Singapore to Japan or Australia, seating up to 12 comfortably in fully berthable seats. It also utilises exclusive soundproofing techniques to achieve one of the quietest cabin environments, allowing guests to enjoy separate conversations within the cabin. The economical pricing (it's all relative), along with range of up to 3,500nm, is perhaps why Harrison Ford owns three.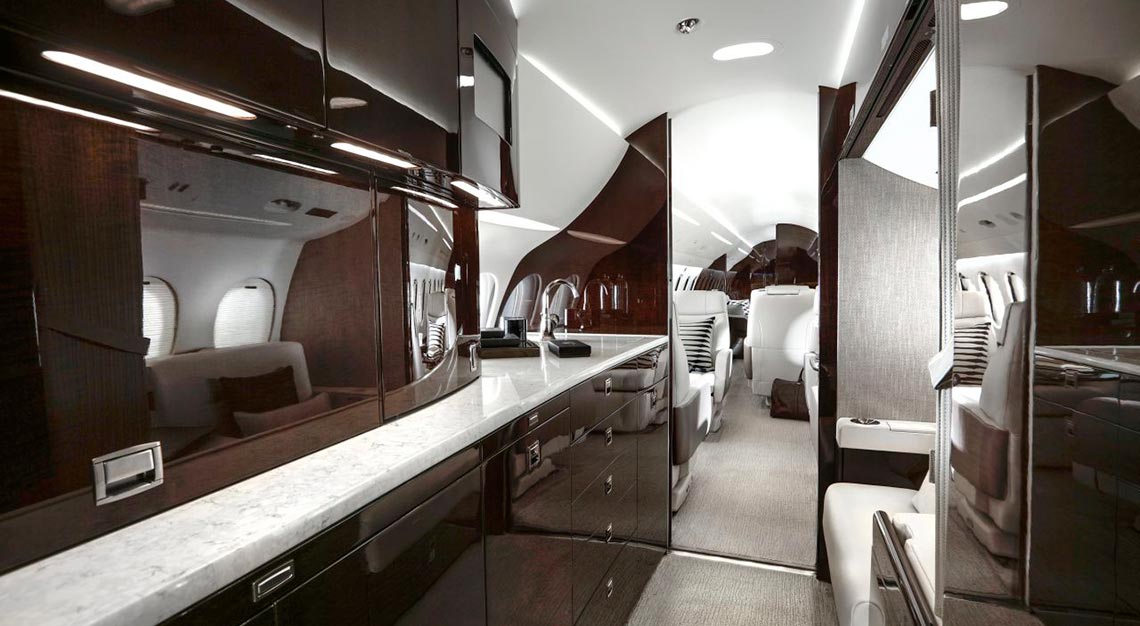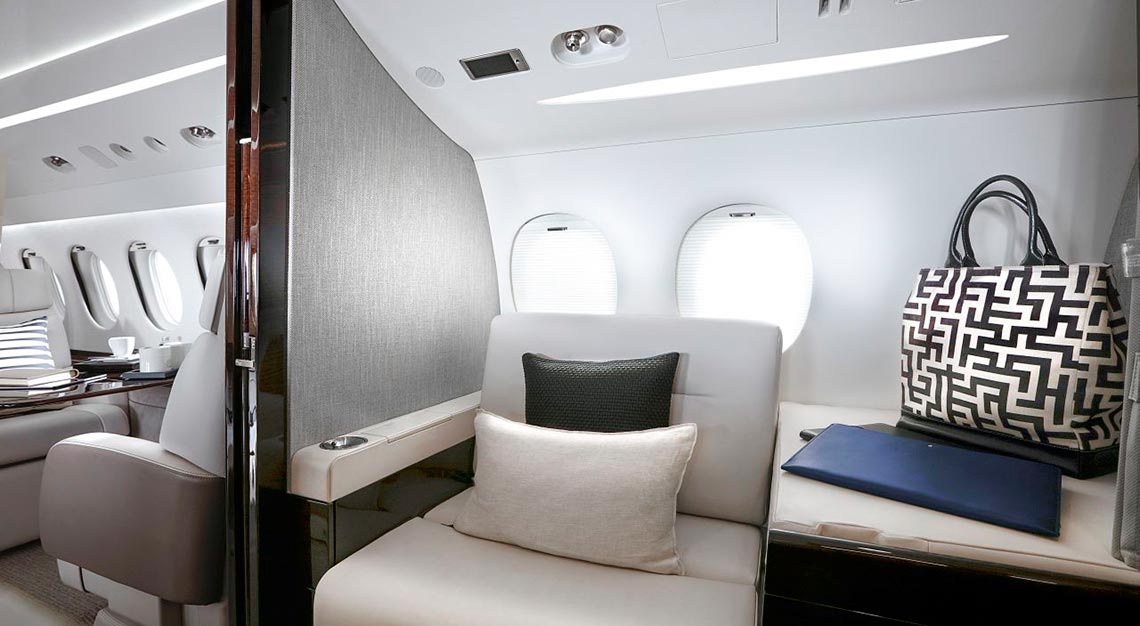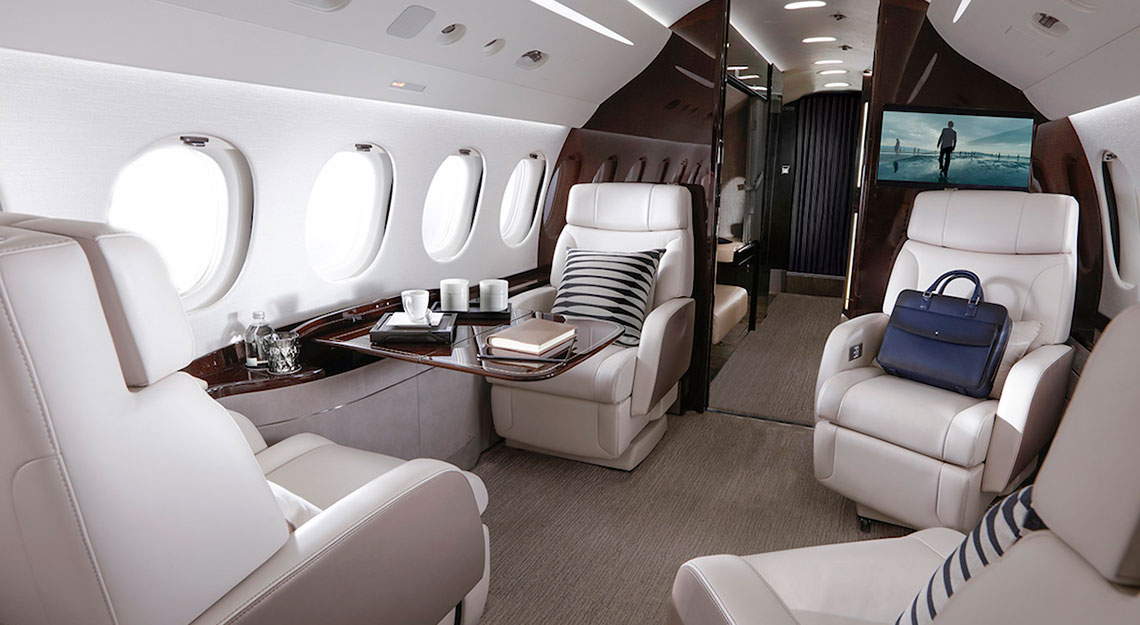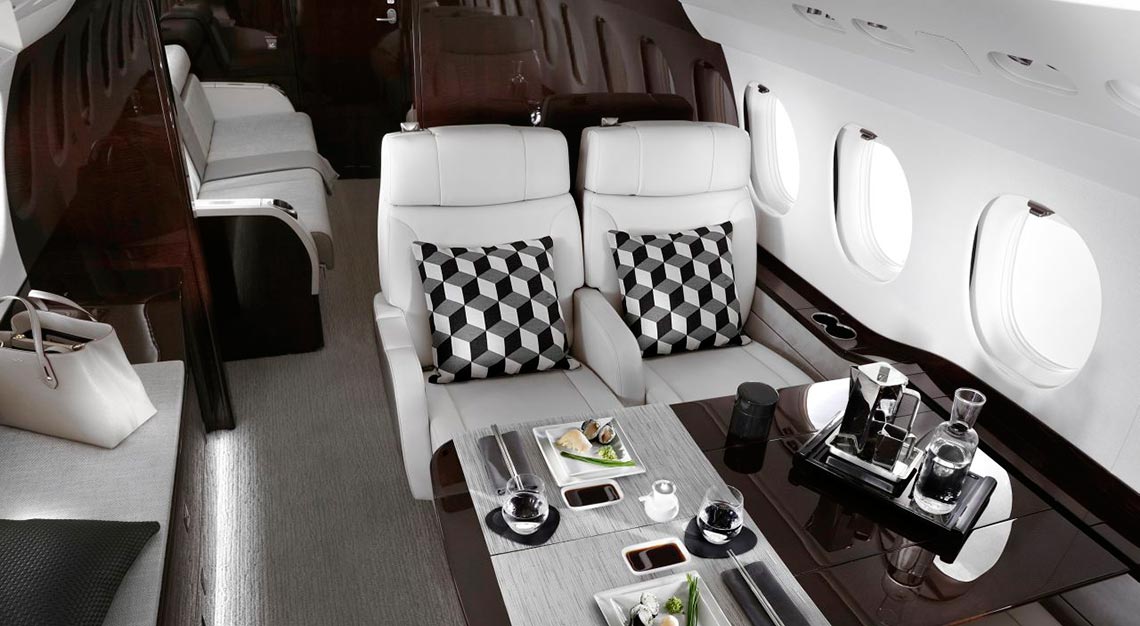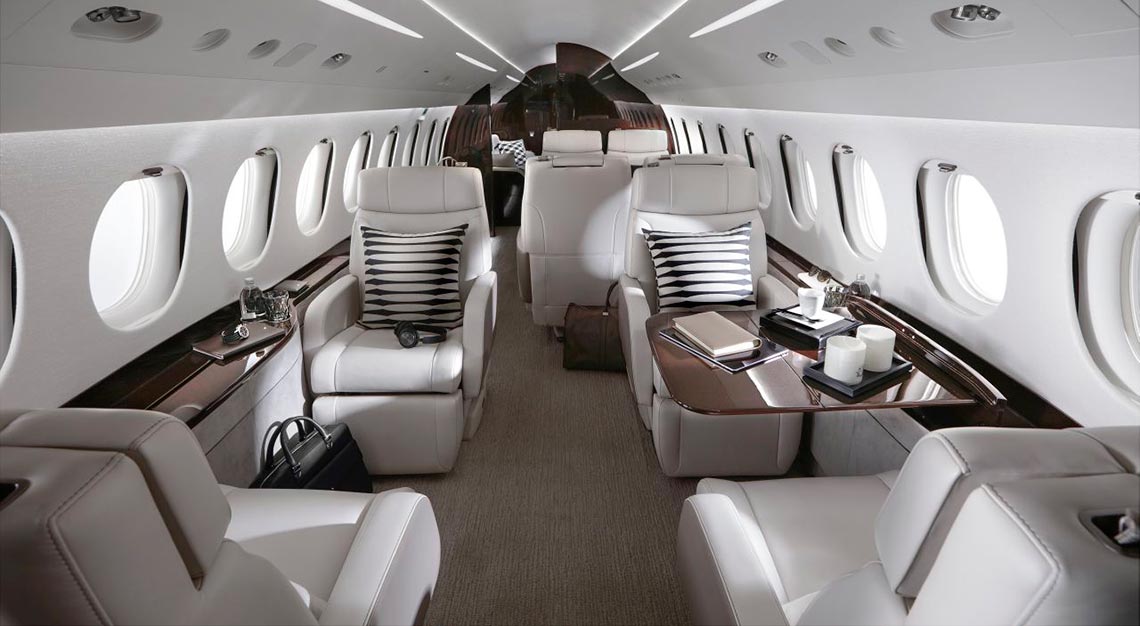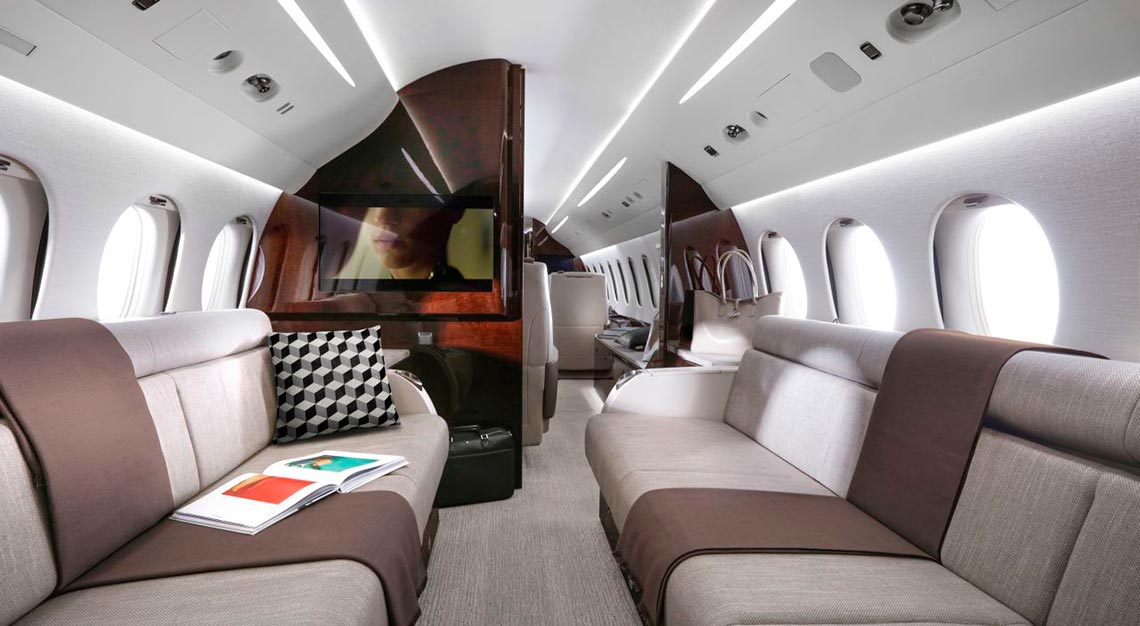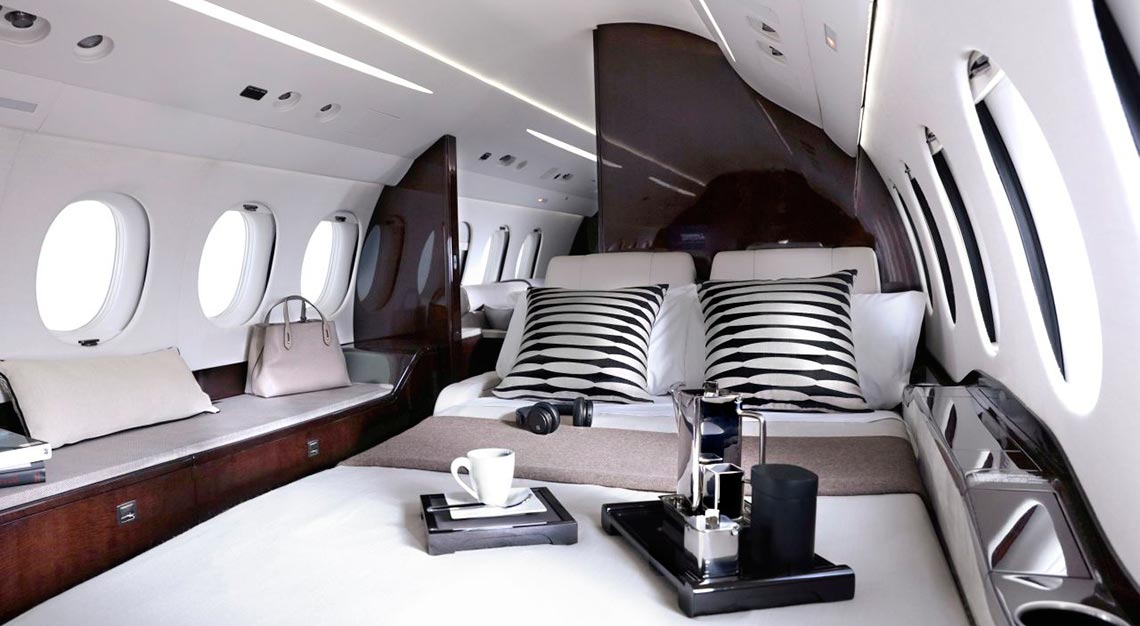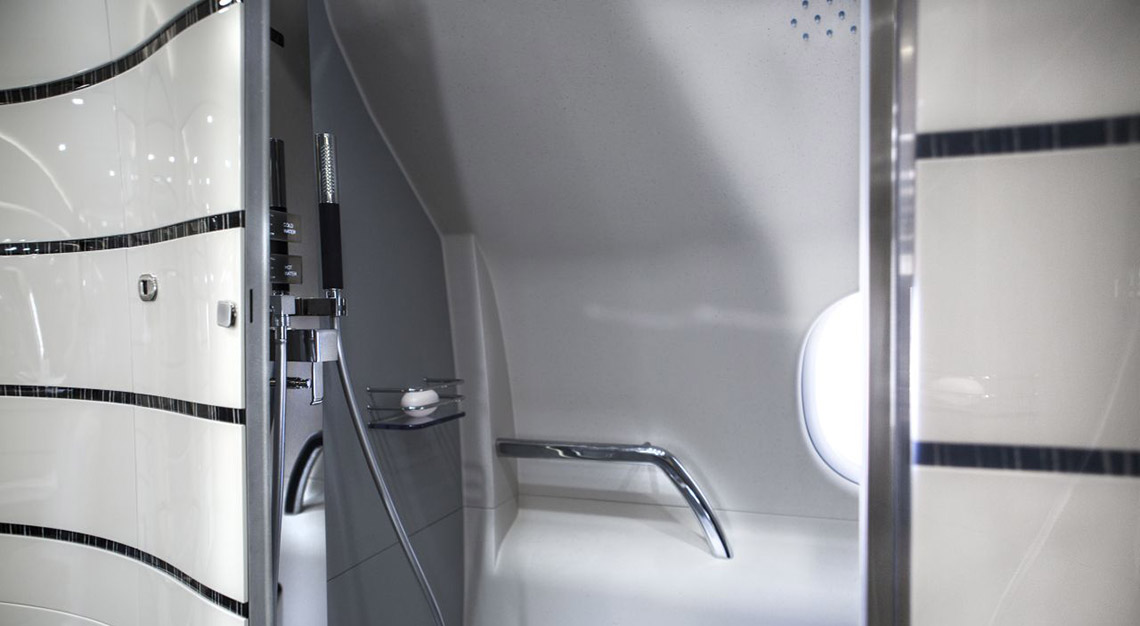 Dassault Falcon 8X
How much: US$58 million (S$78 million)
Capacity: 16 passengers
As the first large-cabin, long-range business jet with a full fly-by-wire system, as well as one of few trijets to exist, the Dassault Falcon 7X spent a decade as the manufacturer's prized flagship (and counts Bill Gates as one of its clients). In 2014, this was to change with the announcement of the ultra-long range Falcon 8X.
Derived from the 7X, the newer model cabin size is extended by 2 metres in length, allowing more than 30 configurations to be possible. With three PW307D engines delivering 6,722 lb of thrust each (five per cent more than the 7X's PW307A engines) and combined with improved wing designs, fuel consumption, noise pollution, and emissions are significantly lowered. The additional power enables the Falcon 8X to fly 6,450nm non-stop, capable of challenging transoceanic flights from Singapore to Paris, Beijing to Los Angeles, or Mumbai to Sydney.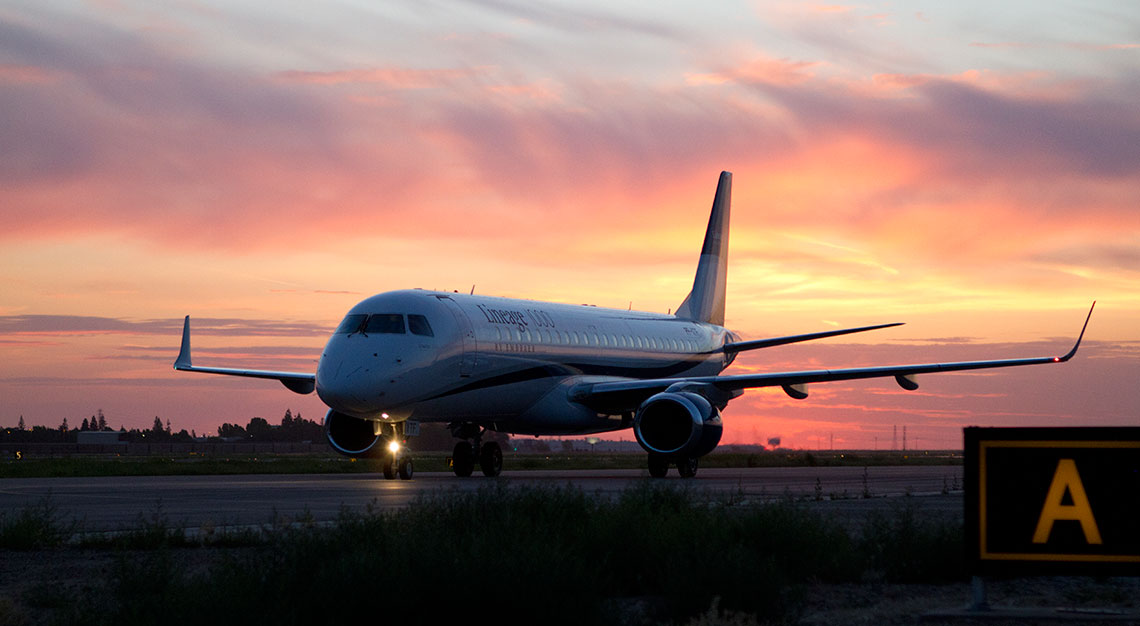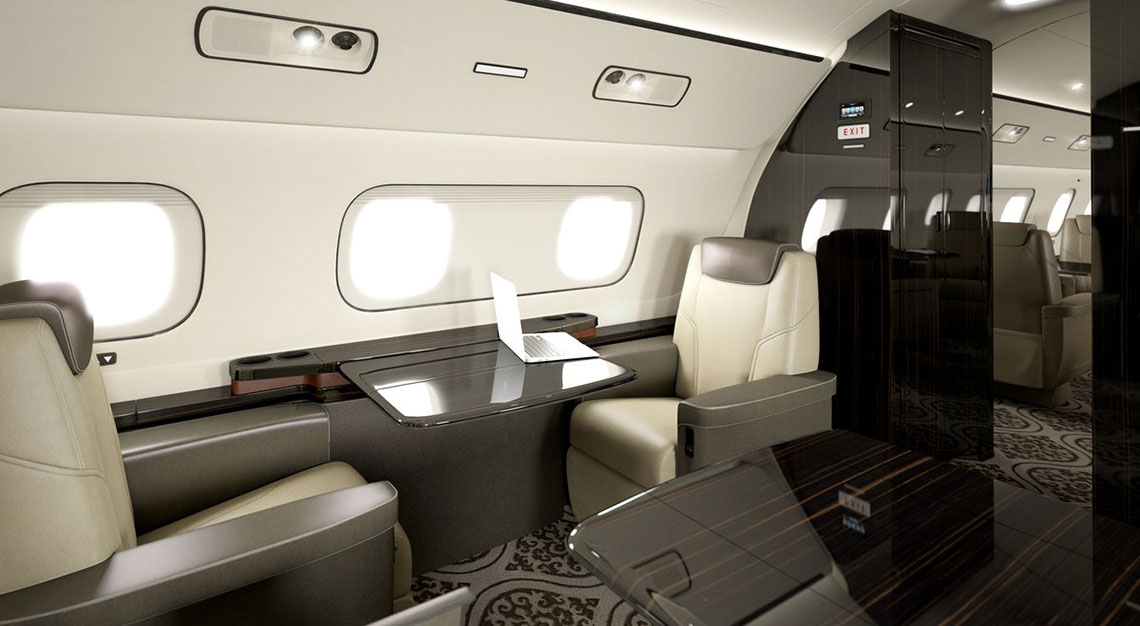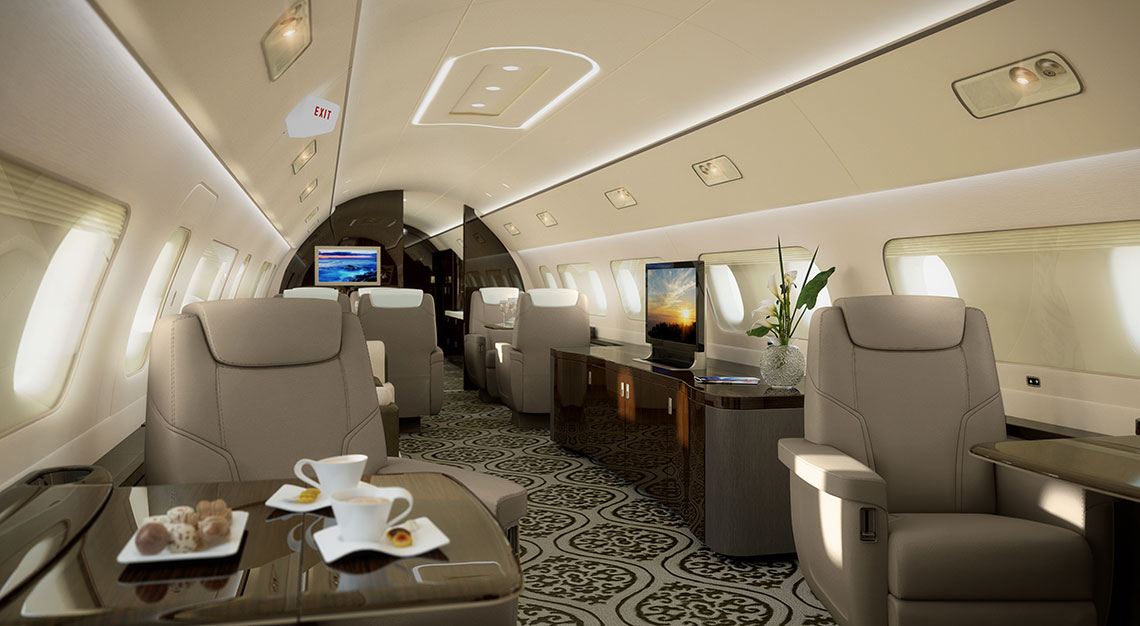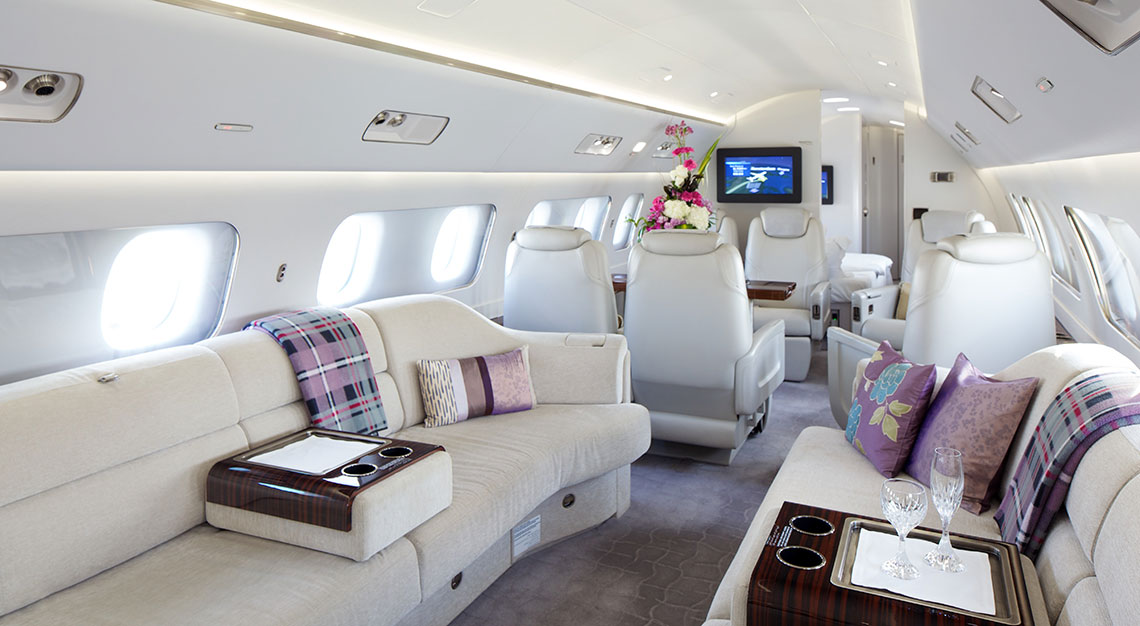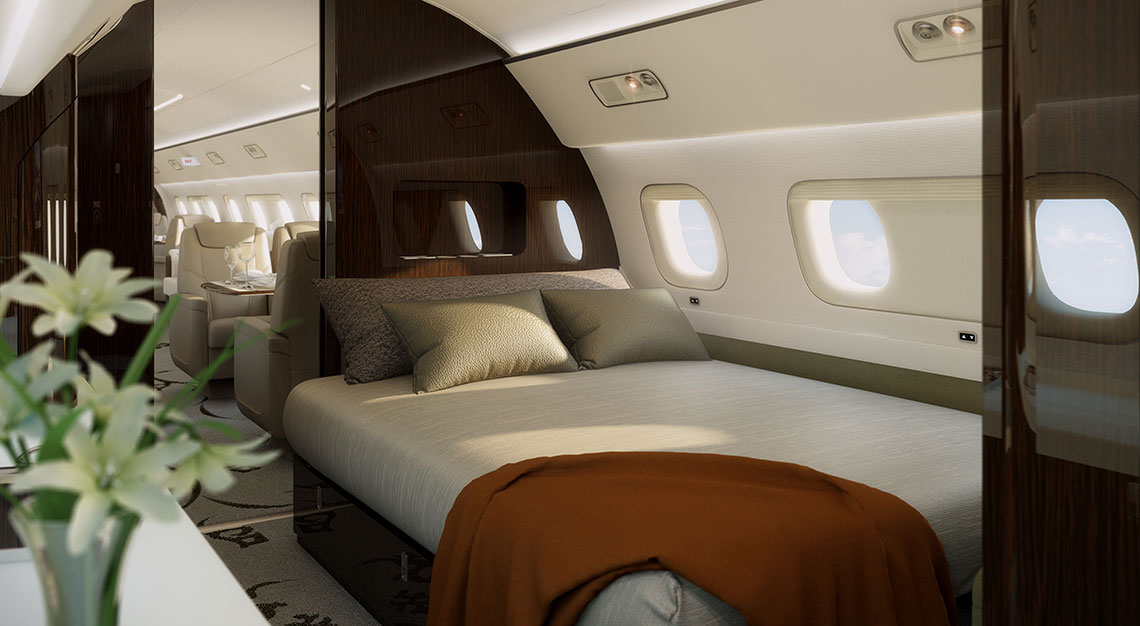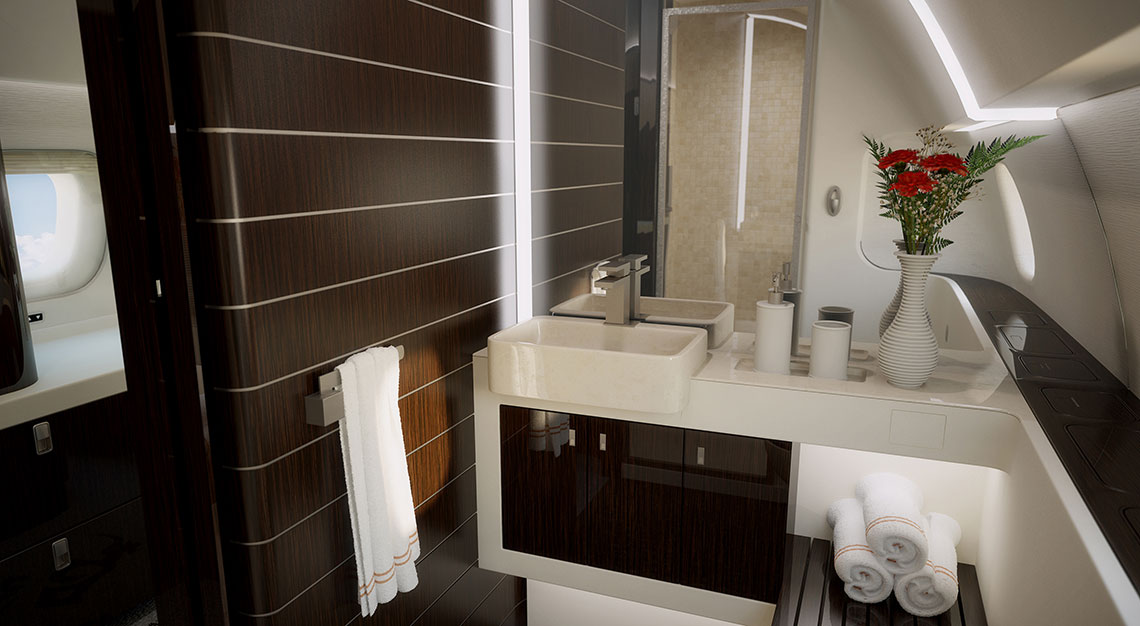 Embraer Lineage 1000E
How much: US$53 million (S$71 million)
Capacity: 19 passengers 
Given its launch in 2013, Embraer's flagship Lineage 1000E barely needs an introduction. A step-up from the 1000, the supersized Lineage 1000E promises to be a "home away from home" with its expansive 2.6-m wide and 2-m tall cabin size. Owners are able to opt for hundreds of configuration possibilities across five different zones, including a master suite with an ensuite bathroom. The full wet and dry galley also means guests will get to enjoy meals upon request.
Despite its size, and thanks to the dual GE turbofan engines with 18,500 lb of thrust, the Lineage 1000E is comparatively more fuel efficient than smaller jets in the same class, such as the Bombardier Global 5000 or Gulfstream G600. It can even capably navigate the most restrictive airports in London City or Aspen.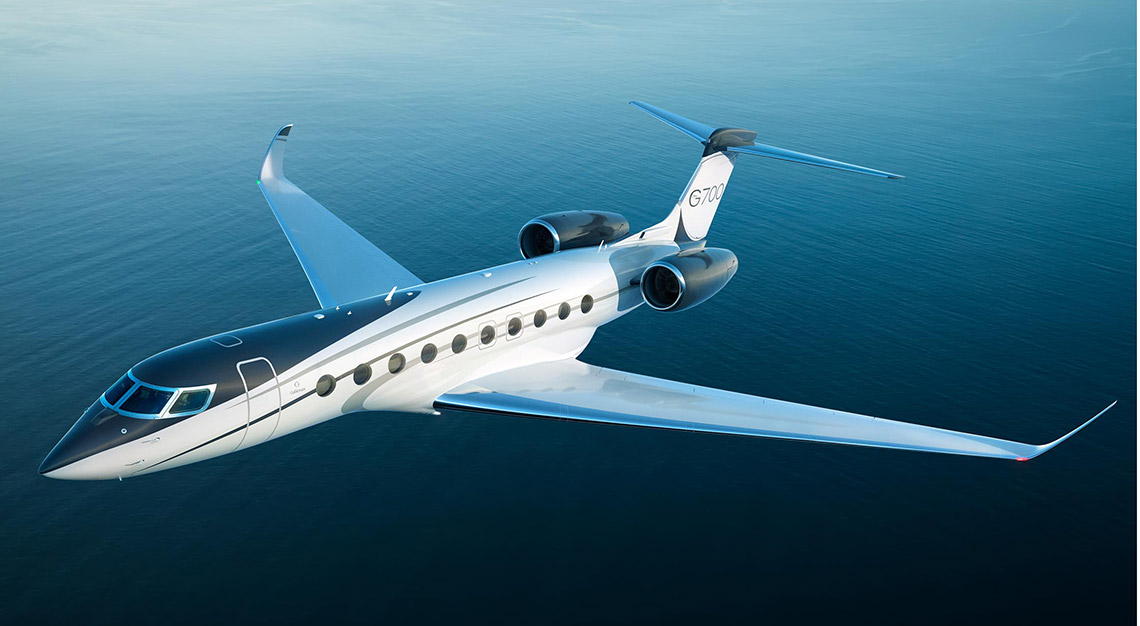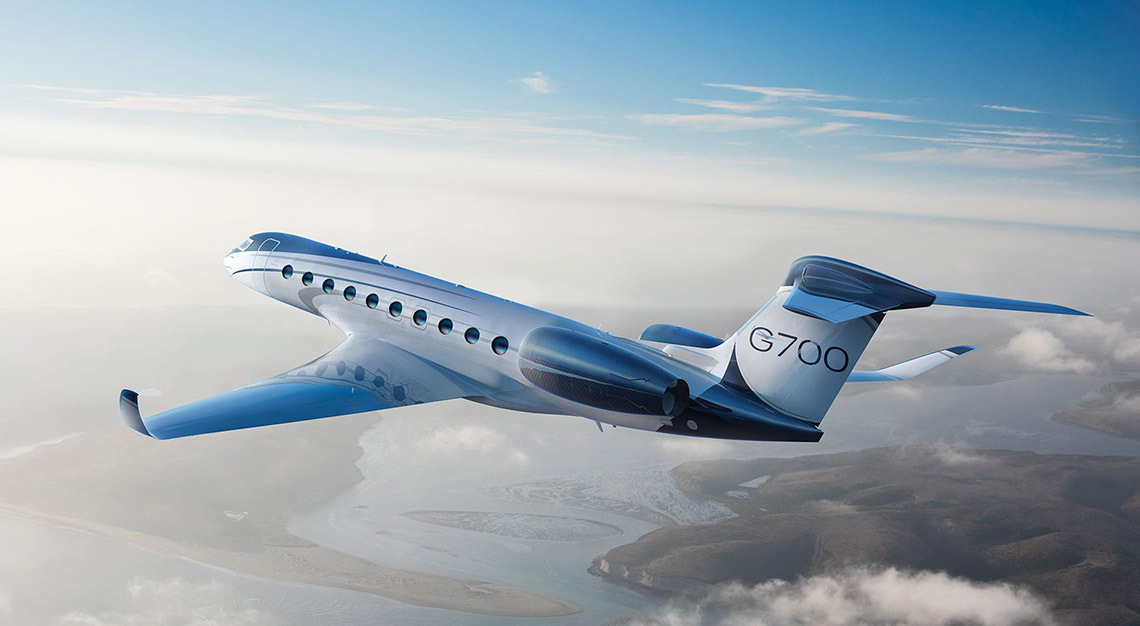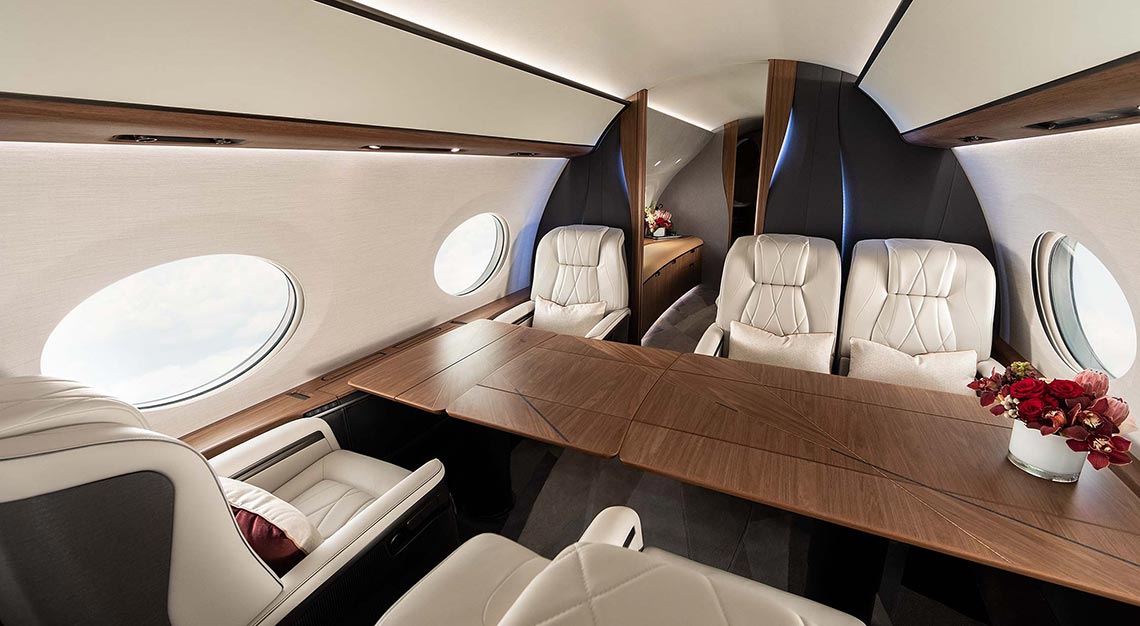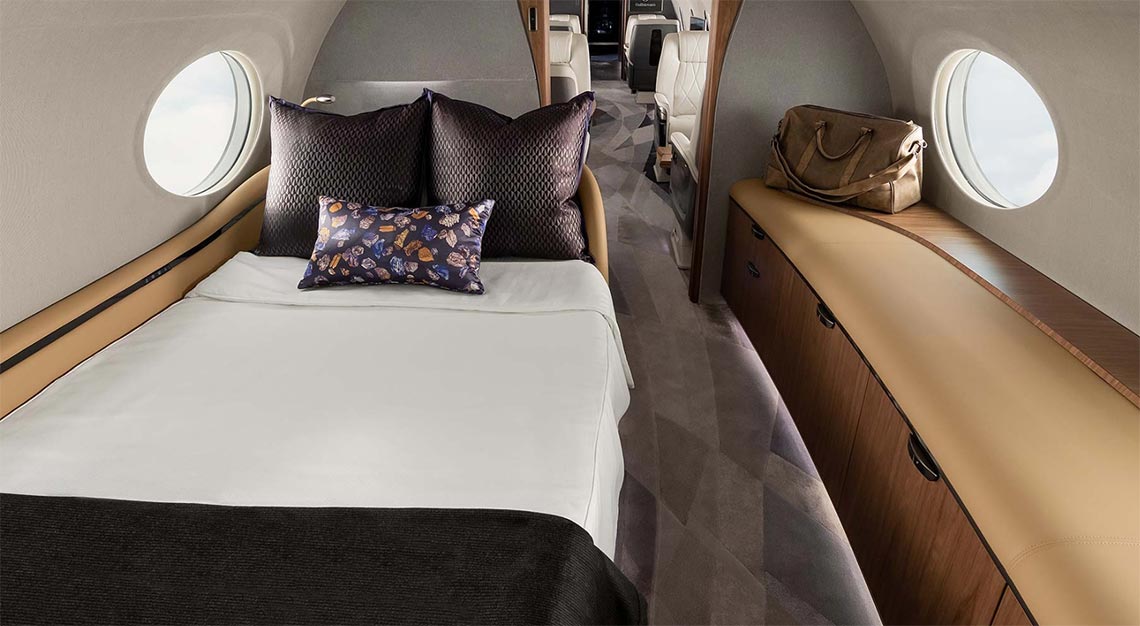 Gulfstream G700
How much: US$75 million (S$101 million)
Capacity: 19 passengers
Ralph Lauren may be the most famous name to own the Gulfstream flagship, G650, up until last October. At one of the biggest private aviation shows, National Business Aviation Association (NBAA), Gulfstream announced a new flagship, G700, to trump it's own G650, and to challenge Bombardier's Global 7500.
To compare with its own predecessor, the G700 offers an ultra-long range of 7,500nm (versus 7,000nm), allowing you to fly from Hong Kong to London. Its longer cabin length (one metre more) increases the possible living areas to up to five, and all-new Rolls Royce Pearl 700 engines power the flagship, which are capable of delivering 18,254 lb of thrust per engine at take-off.
The plane is expected to debut in 2022.
You may also like to read about jet card memberships and what one should take note of prior to purchasing a jet.