The sky's the limit on a jet like the Bombardier Global 7500
What can one buy with $100 million? At least 50 supercars, two super penthouses in Singapore or vertical collections of Château Mouton Rothschild and Chateau Petrus. The list is endless. But if you prefer putting your money on something much bigger, invest in the Global 7500, an ultra long-range business jet by Bombardier Aerospace.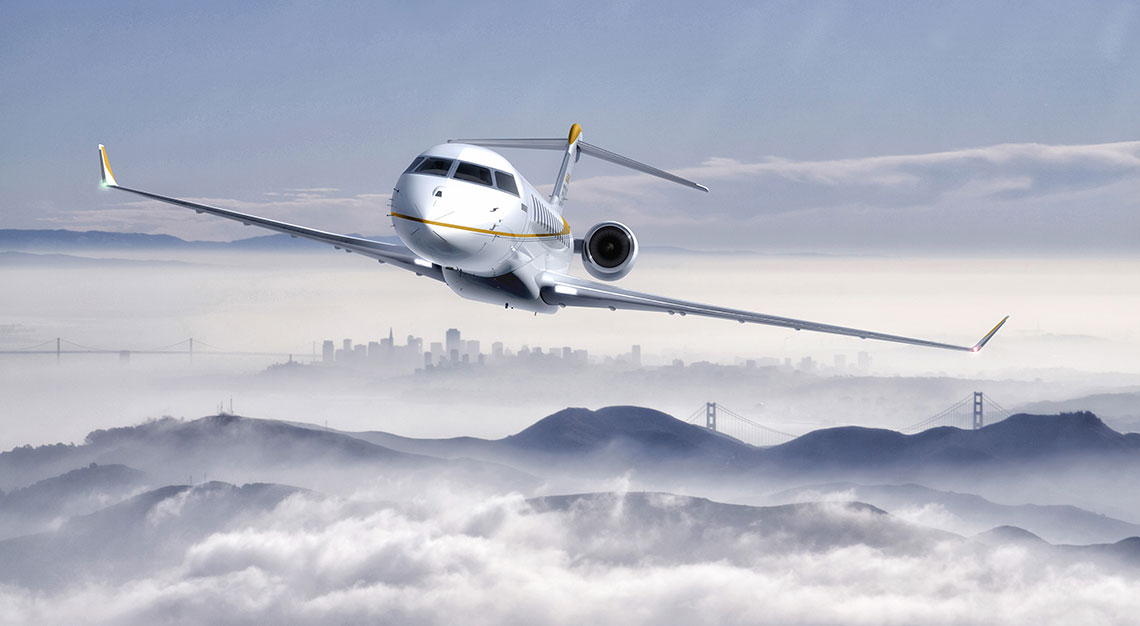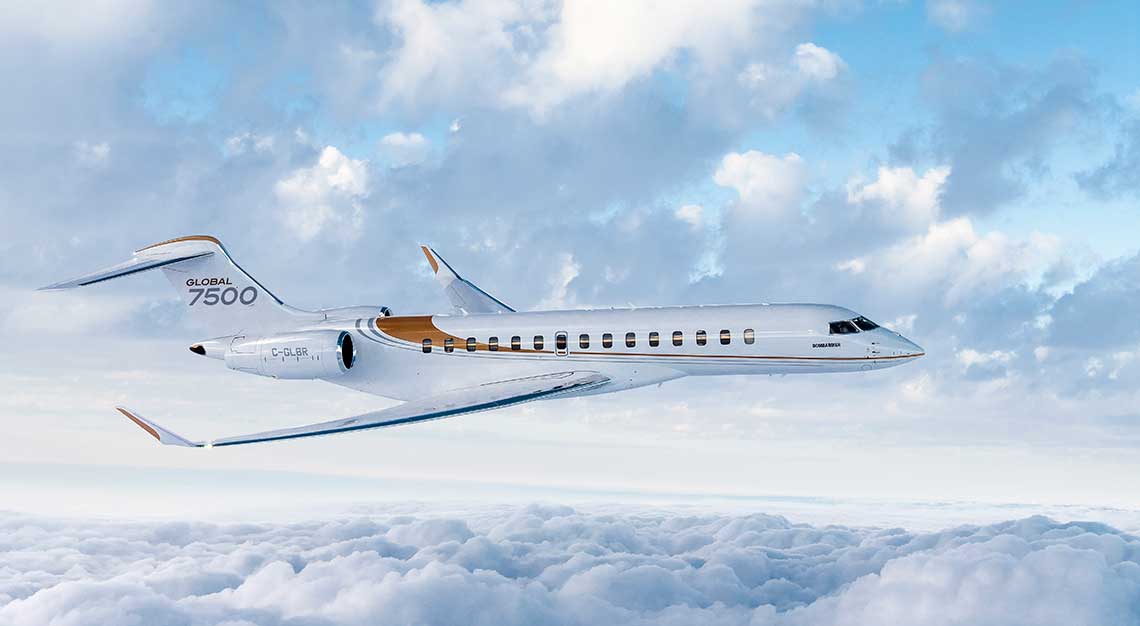 The Global 7500, which comes as a green aircraft (meaning, no fixed interior), is yours for a starting price of US$73 million (that's almost S$100 million).
It first made headlines in 2010, but was met with its fair share of delays. Things needed to be perfect, even if it meant pushing back delivery by two years to fix a pair of overweight wings. The Global 7500 eventually made its first flight in November 2016, and entered service in December 2018.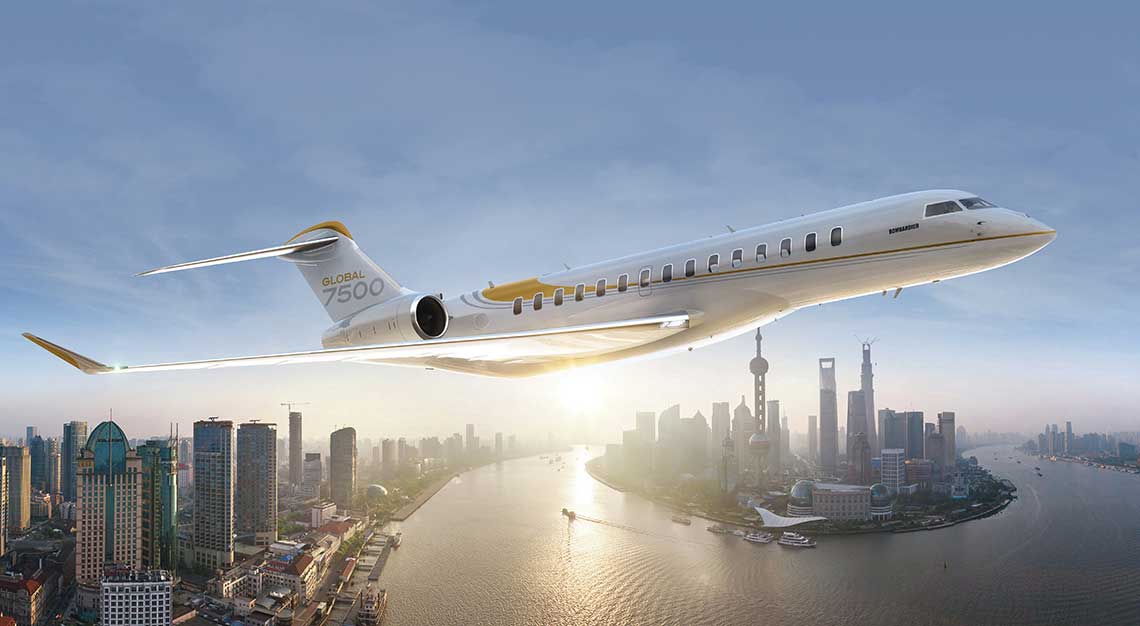 New name, new game
Originally named the Global 7000, it was renamed the Global 7500 to reflect its extended flying range of 7,700NM instead of 7,400NM.
With a range of 7,700NM and top speed of 1,142km/hr, it will get you straight from Singapore to San Francisco in no time. As the world's largest ultra long-range business jet, it beats the Gulfstream G650ER to the game. The G650ER, another powerful private jet on the market, falls behind with a range of 7,500NM and speed of 1,111km/hr.
Castle on a cloud
Customisations are all part of the equation, and the sky is the limit. Well, almost. The aircraft can be fully kitted out with an open-concept bar, dance floor, poker table and sound system, you name it. However, everything needs to be certified, which means, you won't be decking the plane in Picasso anytime soon.
The Bombardier Global 7500 can accommodate up to 19 passengers in four separate zones – a Club Suite, Conference Suite, Entertainment Suite and Lounge Suite.
Each zone is equipped with the brand's revolutionary Nuage seat, which can be tailored to its owner and interior of the aircraft. Meaning 'cloud' in French, seats can be tilted and swivelled according to one's centre of gravity, allowing passengers to turn towards each other with ease.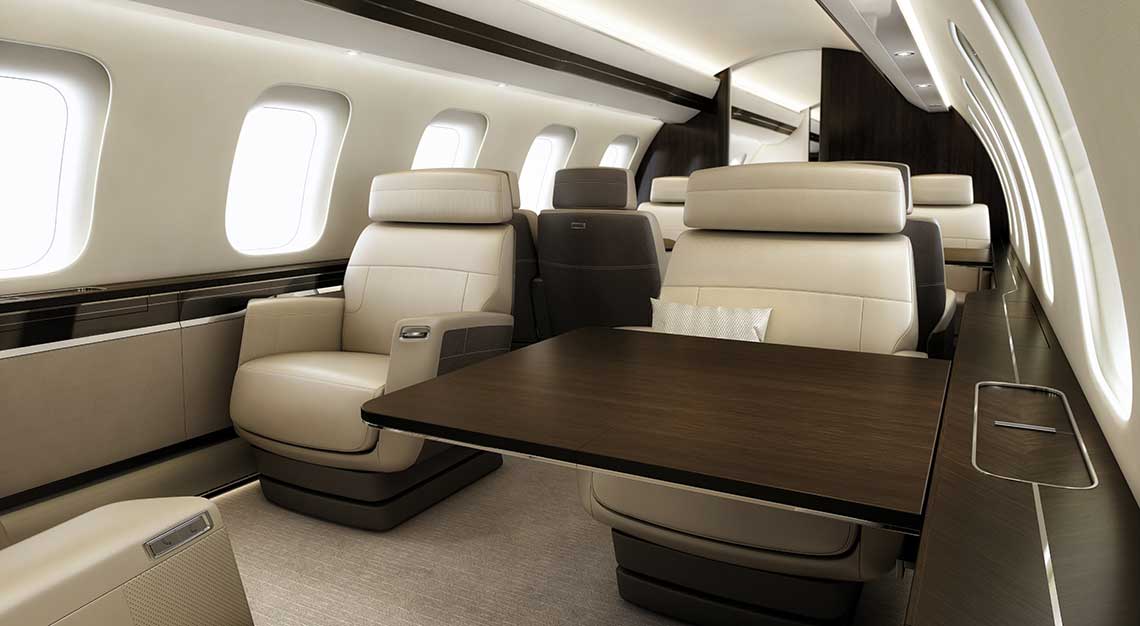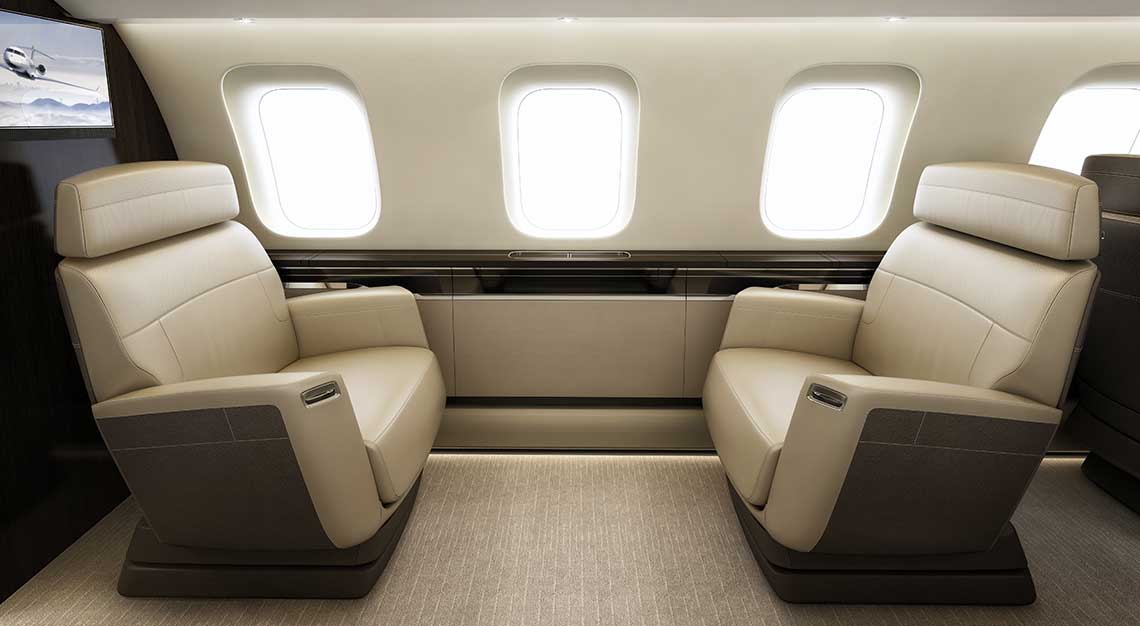 The seats don't simply tilt backwards either. Instead, they dip slightly as they recline, providing support for your back and derrière. The headrest can also be adjusted to ensure neck support throughout the flight.
Passenger cabins are one of the most spacious on the market, with generous dimensions of 16.6m (length) x 1.9m (height) x 2.4m (width).
But if you plan to travel on a regular basis, include the Master Suite. It comes with a double bed and an ensuite bathroom with a stand-up shower. Alternatively, opt for berthable divans in the remaining zones to create additional resting areas.
For extra comfort, the aircraft features an advanced air management system that helps with fresh air and optimised cabin pressure. This helps you feel more energised and less jet-lagged once you hand.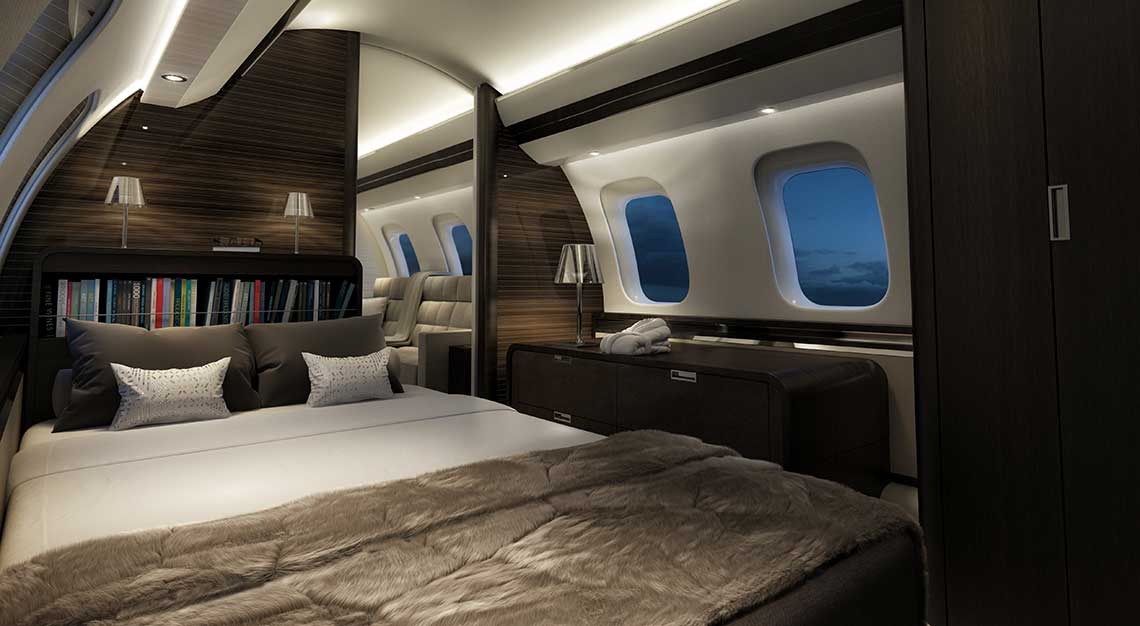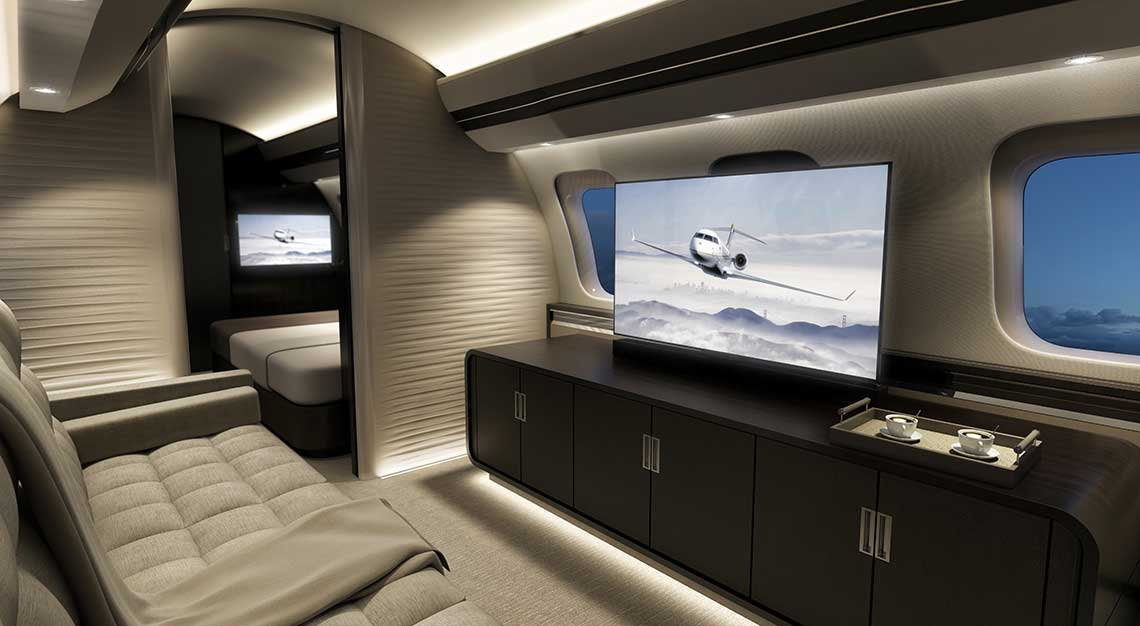 Sky-high decadence
The kitchen, which separates the passengers from the crew cabins, comes fully-equipped to prepare each meal from scratch. From the convection and steam oven to the sink and stove, everything is strategically placed for optimum flow. There's even room to chill your wines to an ideal serving temperature, and more than enough space for your finest crystal and silverware.
Enjoy breakfast in bed in the Master Suite, or dine, banquet-style, in the Conference Suite. The aircraft's four separate suites allow passengers to dine however they want, so you always feel at home.
For those who've decided to make the purchase, you'll have to wait for a couple of years. Over 100 orders for the Bombardier Global 7500 have been made, and production lines are operating at full force until 2021 at the very least. But when you receive yours, you'll join the queue of satisfied customers which currently includes former Formula 1 racer Niki Lauda and VistaJet founder Thomas Flohr.
Don't think of it as shelling out millions for a Bombardier Global 7500, but instead, think of what this investment will bring you. Remember, in the world of jets, it's not how much you'll spend on one, but how much time you'll be able to save when you're its owner.