A serious electric car for people serious about performance, practicality and green cred
Perhaps one of the first questions you should be asking about the new, all-electric Jaguar I-Pace (not to be confused with the Jaguar E-Pace compact SUV, which is conventionally powered) is if you're willing to pay what Jaguar is asking for one. Prices start from $346,999 and if you feel like orange paint, 22-inch wheels (20-inch ones otherwise) with cosmetic carbon fibre inserts, adaptive air suspension, a head-up display thin-backed bucket seats, specific wood trim and treadplates, you could hand over $20,000 more for a First Edition model. And you'll also have to pay a staggering $5,802 a year in road tax (tied to the output of its electric motors), which would be the equivalent of owning a conventionally powered petrol car with a 5.2-litre engine. For context, you could get yourself a top-of-the-line Jaguar F-Pace for $294,999.
If you are willing to stomach that, and I emphasise the use of "willing", because that and "able" are two completely separate things, then, and only then can I start talking about how good the Jaguar I-Pace is. Oh yes, you'll also have to get around the way the Jaguar I-Pace looks. Not that it's ugly, far from it, apart from the curious squared-off tail (a necessity to improve aerodynamics), but its form will no doubt a cause of consternation among more conservative members of the audience.
It's taller and larger than a conventional hatchback, it has a compact glasshouse, with steeply raked front and rear windshields, but yet the Jaguar I-Pace sits far lower than any SUV on the market. It's certainly far less conventional than the Audi e-tron and Mercedes-Benz EQC, at any rate.
And then there's Jaguar's curious insistence on calling it a sports car. I understand that sort of talk sells cars, and call me a bluff old traditionalist, but anything that doesn't have two doors and one whose roofline is taller than my shoulders is not a sports car.
But in all fairness to the Jaguar I-Pace, and on the merit of its performance alone, I have to grudgingly admit it's a sports car. It has 400hp, 696Nm and it'll get from 0-100km/hr in 4.8 seconds. Like all electric cars with their instant response to throttle inputs, the Jaguar I-Pace feels quicker than its middling output and century sprint time would suggest. Nailing the (tiny rubber) pedal to the carpets — you can pay $509 for metal pedals and $681 for "luxury carpet mats", incidentally — will pin you back in your seat.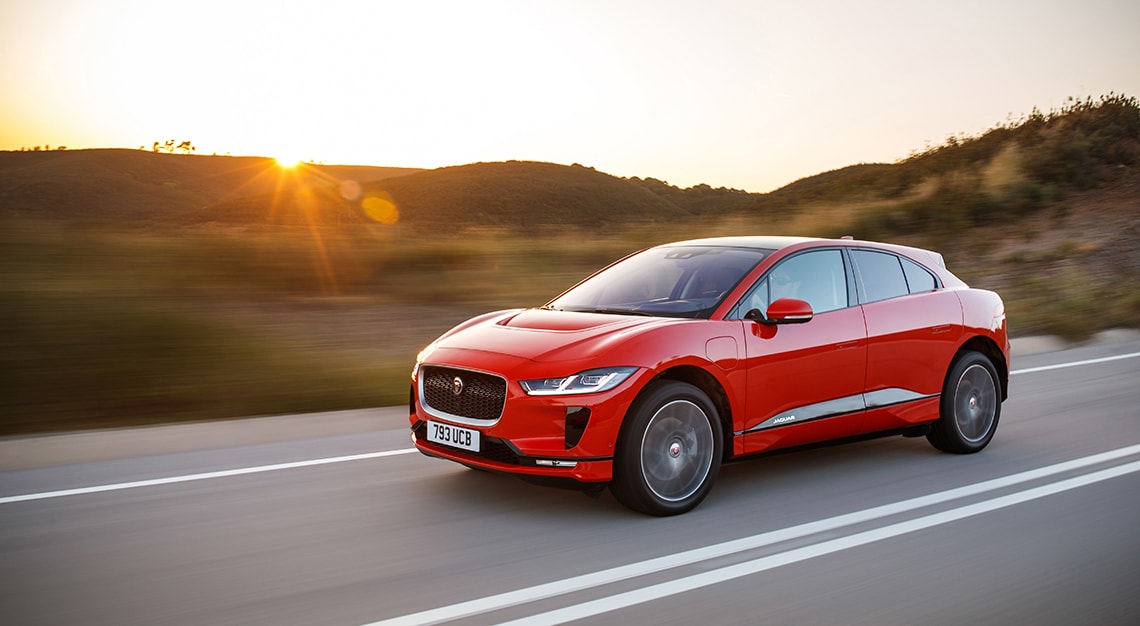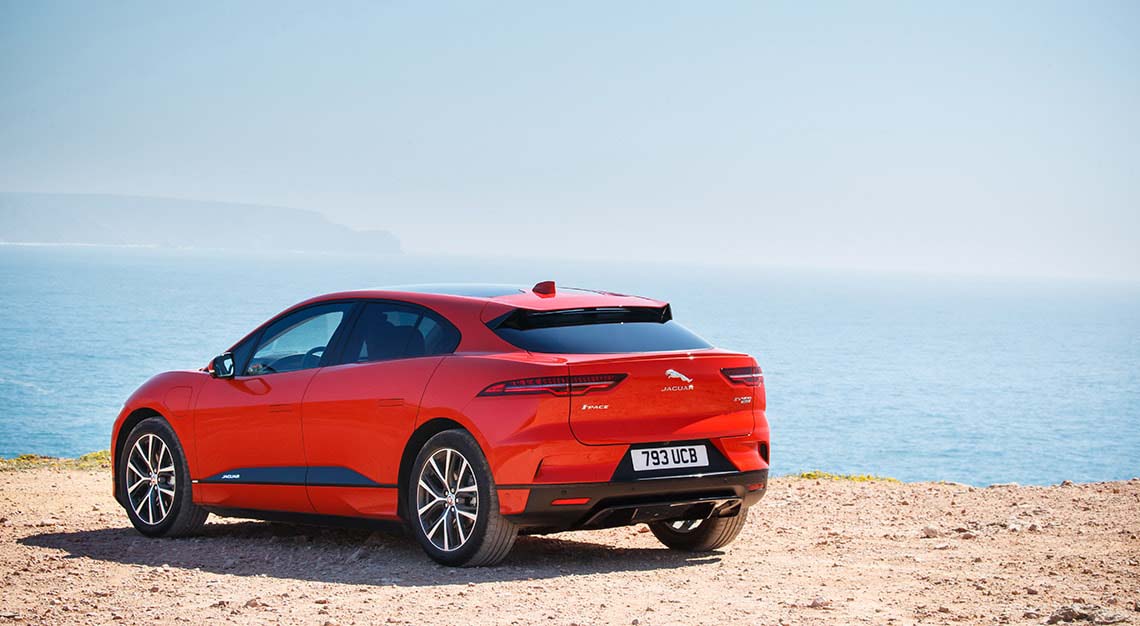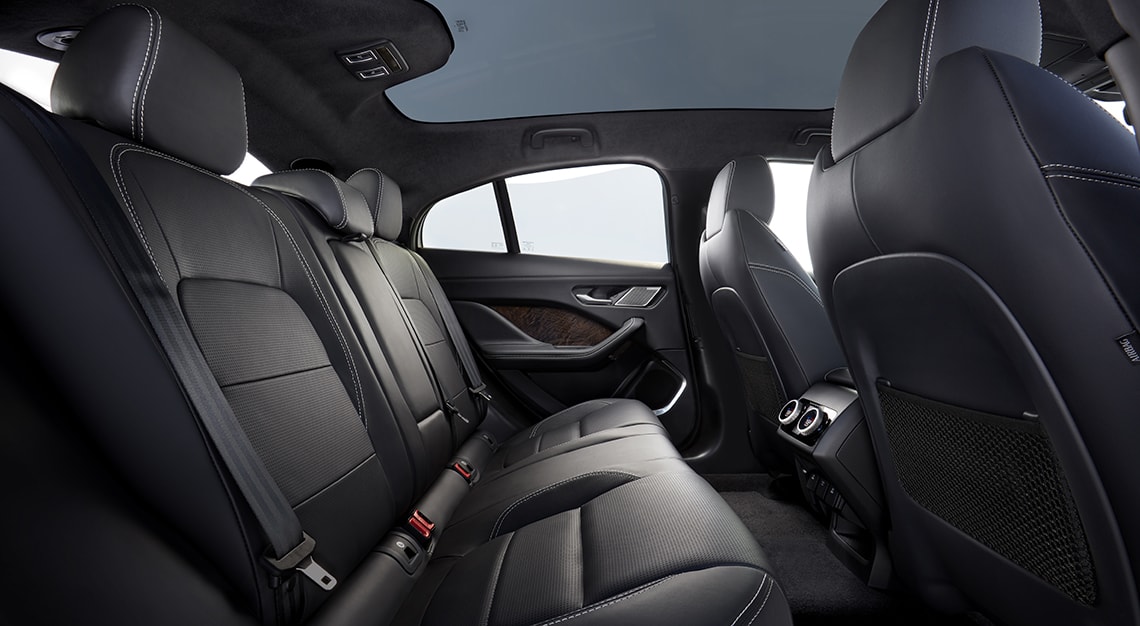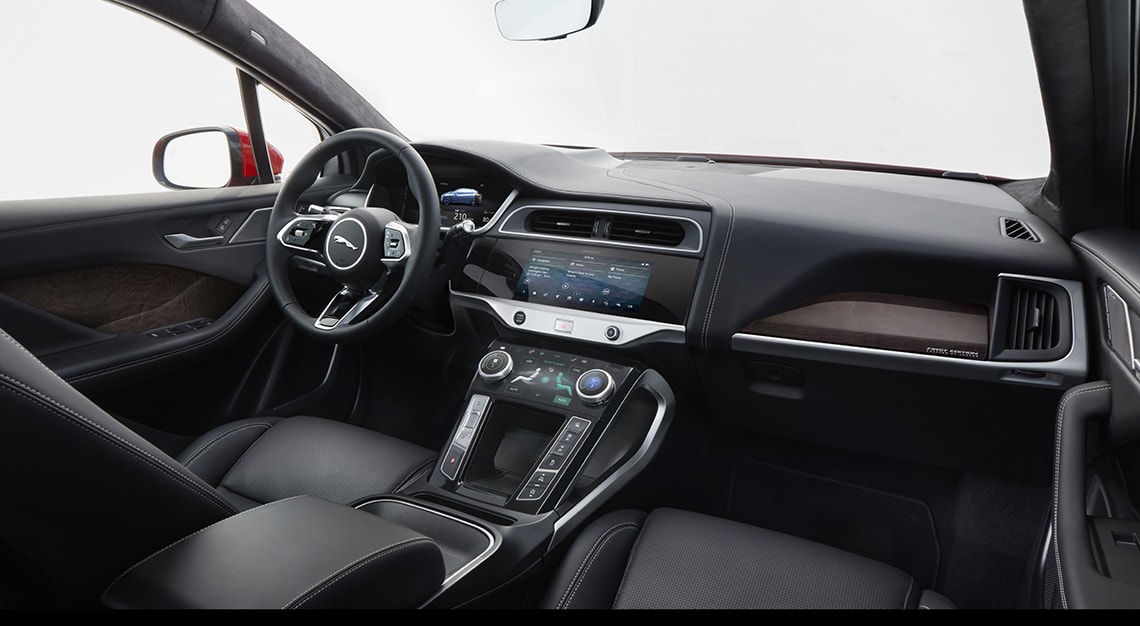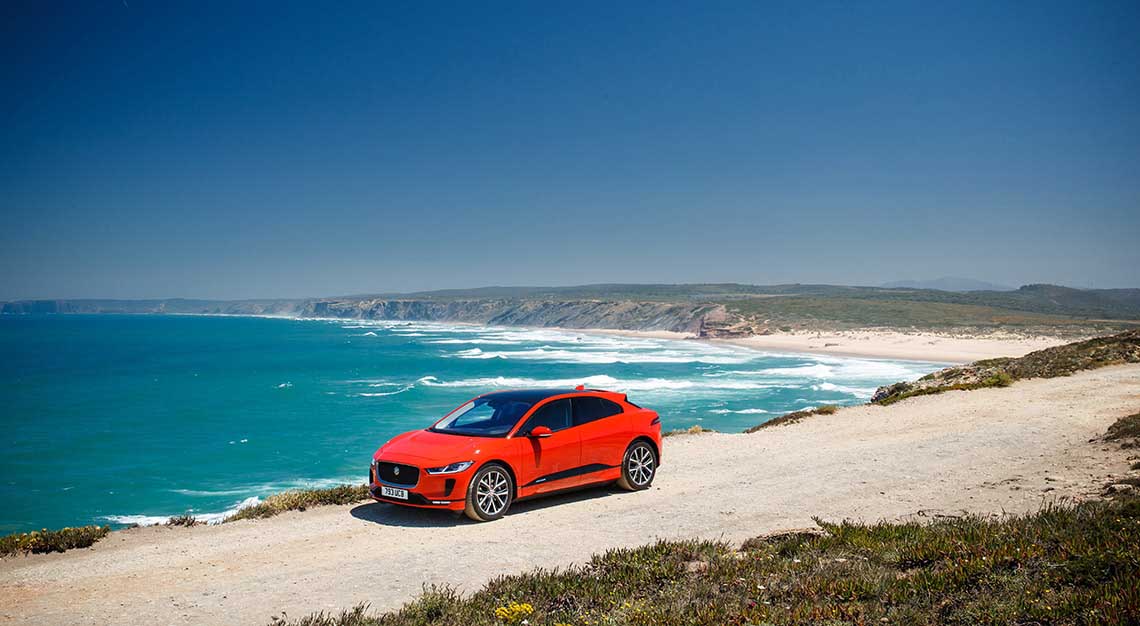 It's a properly quick thing, and I have no doubt it'll easily go toe-to-toe with, ahem, real sports cars and even come out on top. The Jaguar I-Pace also handles like a sports car, though if a car that had 50:50 weight distribution, a low centre of gravity (much of the car's 2,133kg weight comes from its batteries, which are housed under the floor) and meaty 255/40 tyres didn't, I'd be very surprised.
Grip levels are, as expected, supremely good. And coupled with an electric all-wheel-drive system, even approaching the Jaguar I-Pace's limits of grip takes some doing. Where the Jaguar I-Pace really excels is firing itself out of corners. Because maximum torque is always available and there are no gears to speak of, you'll never have to worry about being caught in the power band's dead zone or in the wrong gear.
Body roll is nearly non-existent, the aluminium content in its body is over 90 per cent and it has the highest torsional rigidity of any Jaguar — even its 'real' sports cars — to date. A contributor to that stiffness is its underfloor battery pack, which is a stressed member of the chassis.
Just to cast your mind back to what I said earlier, I take it back. The Jaguar I-Pace, despite it not being the 'correct' height, is a sports car, in that you'll have to deal with some of the impracticalities of sports car ownership such as a tiny, tiny rear window. And I do mean tiny, which means pathetic rearward visibility, which makes the 360-degree cameras that comes as standard on the Jaguar I-Pace invaluable.
Including its mirrors, the Jaguar I-Pace measures 2,139mm wide, which is only marginally (7mm levels of marginal) narrower than an Aston Martin DBS Superleggera. Incidentally, the amount of road tax the Aston attracts is the same as the Jaguar I-Pace, which is sort of poetic. But anyway, this Jaguar is fairly practical. Despite its relatively compact dimensions and seemingly low roofline, its rear bench easily accommodates three, with good legroom and headroom.
Their luggage, too, will fit easily in the generously sized 638L boot (non-First Edition cars get 656L, owing to the omission of the air suspension). Again, this is pretty surprising, since its boot, as with the car in general, doesn't appear to be particularly large.
But trumping all that is its range. The Jaguar I-Pace claims a range of 470km, and while you'll probably never hit that under real-world conditions, an average of 400km is well within the realm of possibility. Contrast that with something like the Audi e-tron, which claims a range of "more than 400km".
The only downside to that giant battery pack is its charging time. Using a 100kW DC quick charger, Jaguar says you'll get from flat to full in an hour or so, which is decent, but with a standard 7.4kW AC wall box (a regular home electrical outlet), it'll take more than 12 hours. Thankfully, SP Group is planning to have 1,000 electric car charging points by 2020, with a quarter of that number being DC quick chargers. Further assuaging buyers' fears is how Wearnes Automotive is offering an eight-year/160,000km warranty on the Jaguar I-Pace's batteries. Supposing the car can only hold 70 percent on a full charge, Wearnes will replace the battery pack for free.
With the Jaguar I-Pace, I believe it's proved the electric car has finally arrived in the premium segment. It's a serious car made by a serious carmaker, with serious performance and practicality. Unfortunately, the Jaguar I-Pace also comes with a serious price tag and ownership costs. Offsetting that somewhat is the relatively low (for now) charging tariffs and running costs.
On the latter front, the Jaguar I-Pace has a 2-year/34,000km service interval, with the few things having to be replaced being the coolant, tyres and brake pads. It's still very much a car for the early adopters, but like I said earlier, should you be willing, you'll find the Jaguar I-Pace is too.
Car Specifications
Engine: Synchronous electric motors, 90kWh battery
Power: 400hp
Torque: 696Nm
0-100km/hr: 4.8 seconds
Top Speed: 200km/hr
Transmission: Single-speed
Fuel Consumption: 23kWh/100km
Ves Band: A2 ($10,000 rebate)
Price: From $346,999 (with COE, without options)