Less weight, more power and active aerodynamics makes the Lamborghini Huracan Performante a beast on a racetrack
It's not difficult to see why the Lamborghini Huracan is such a surefire crowd-pleaser at the recent Robb Report Ultimate Drives presented by Opus by Prudential 2018. It has plenty of exterior drama in the form of its angular good looks, plus interior drama in the form of a cockpit inspired by fighter jets. Given all that, it should stand to reason that the Lamborghini Huracan Performante – the ultimate Lamborghini Huracan, the most powerful, fastest and lightest one to leave its Sant'Agata, Bolognese factory – would be the most crowd-pleasing of them all.
As its name might suggest, the Lamborghini Huracan Performante is all about, well, performance. It has 30hp more than a standard Lamborghini Huracan and it weighs 40kg less. It doesn't seem like a whole lot, and it's very unlikely anyone will complain about a car having 610hp anyway, but the numbers on its spec sheet don't tell the full story.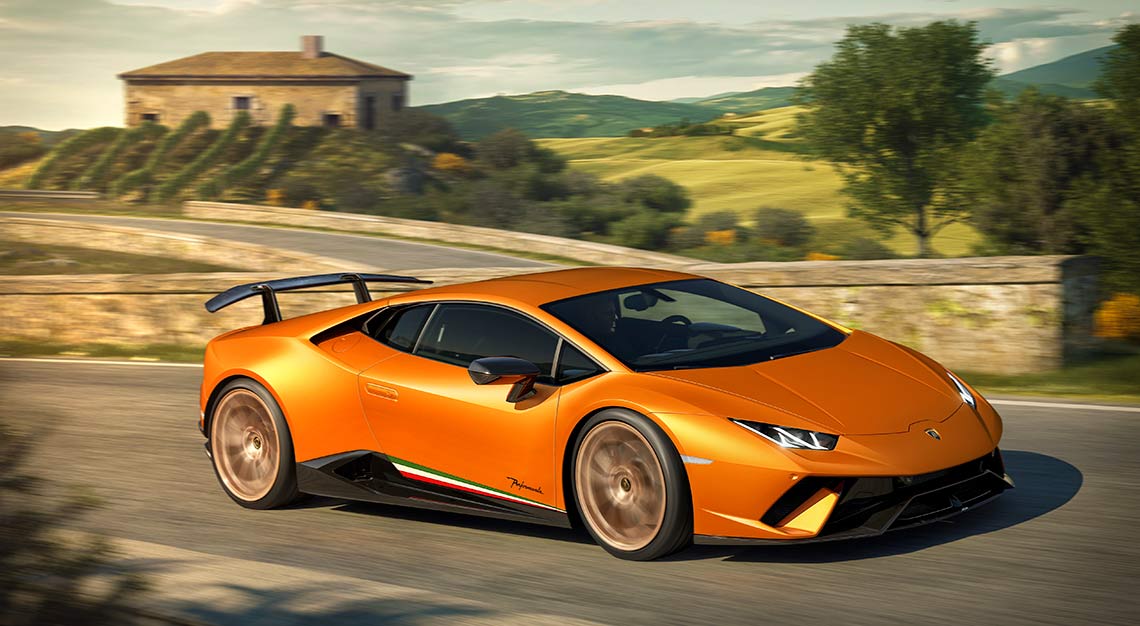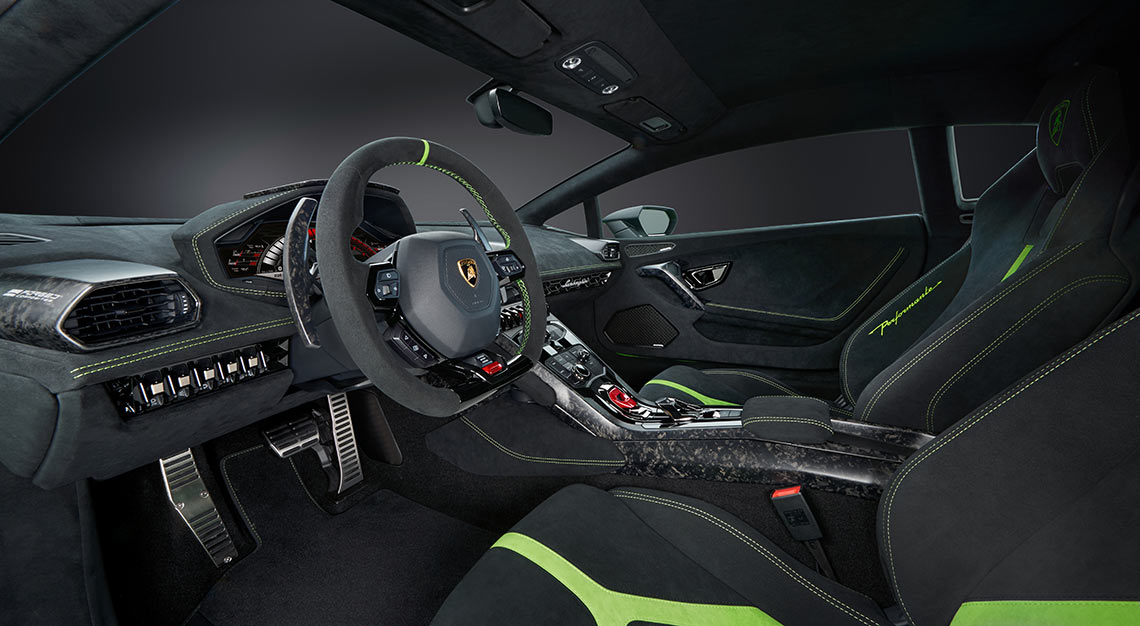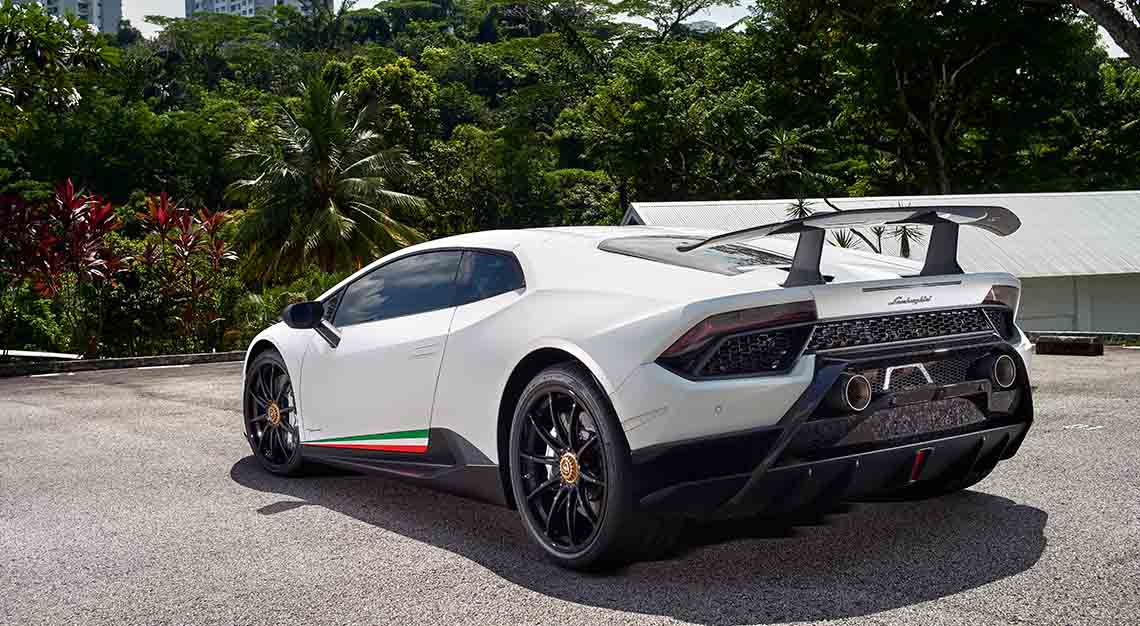 Its exterior is positively dripping in carbon fibre, with active aerodynamics to keep the car planted at speed. Then there's its 5.2-litre V10 with a redesigned exhaust system that improves response and of course, also ups the aural drama.
And nowhere were the car's merits more apparent than at Ultimate Drives 2018, where it bagged the drivers' choice award by a good, wide margin. To call guests' praise of the Lamborghini Huracan Performante "breathless" and "effusive" would be selling it somewhat short.
"A real raging bull," commented Isaac See. Wilson Wong loved the supercar's handling and raw, race-bred experience, no doubt a product of the reduced sound insulation and screaming V10 engine right behind his head. Sylvester Pang singled out the powerplant for praise, along with its "appealing design".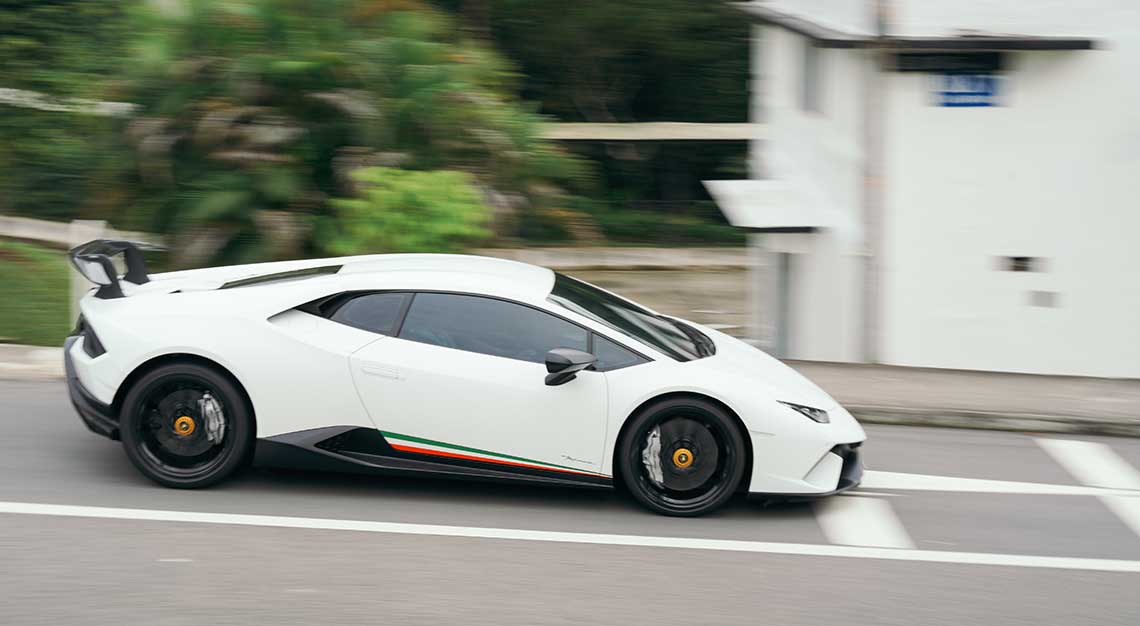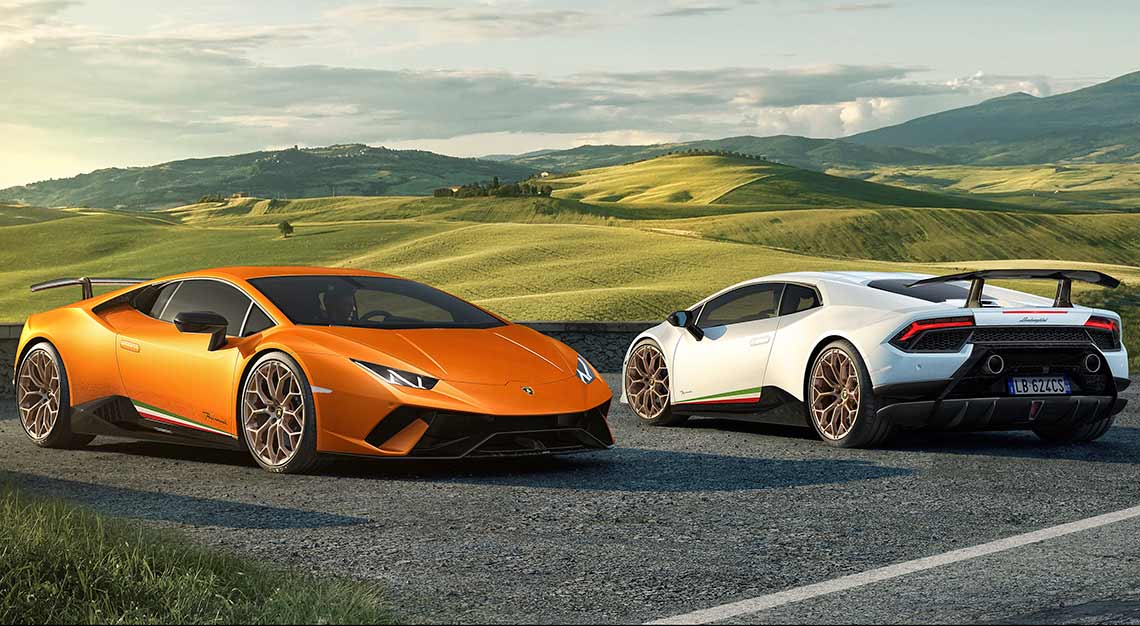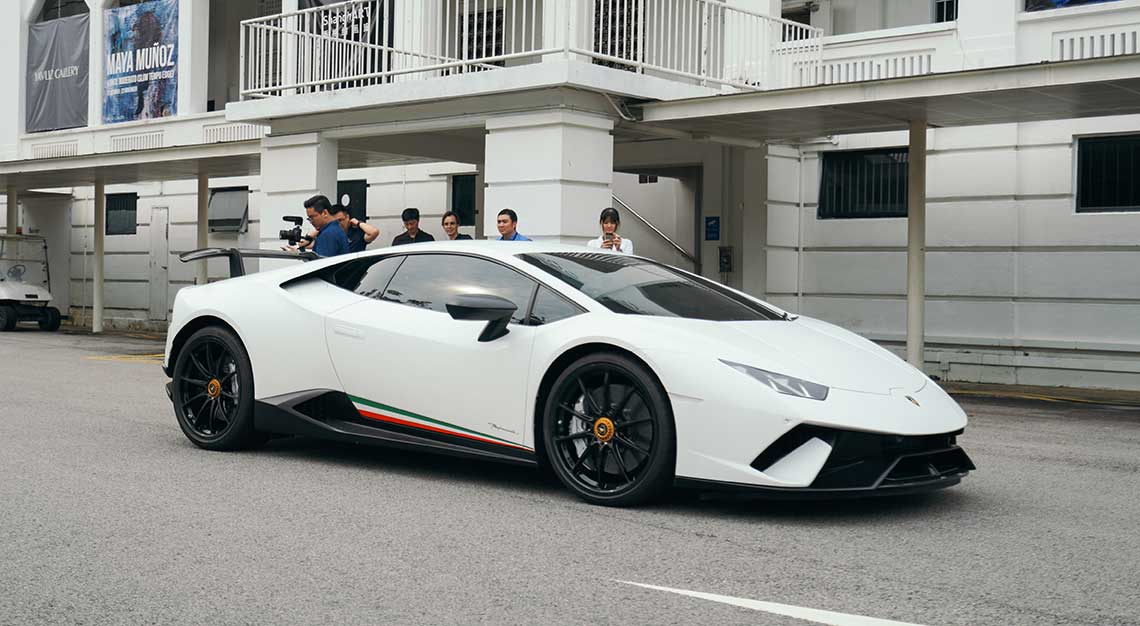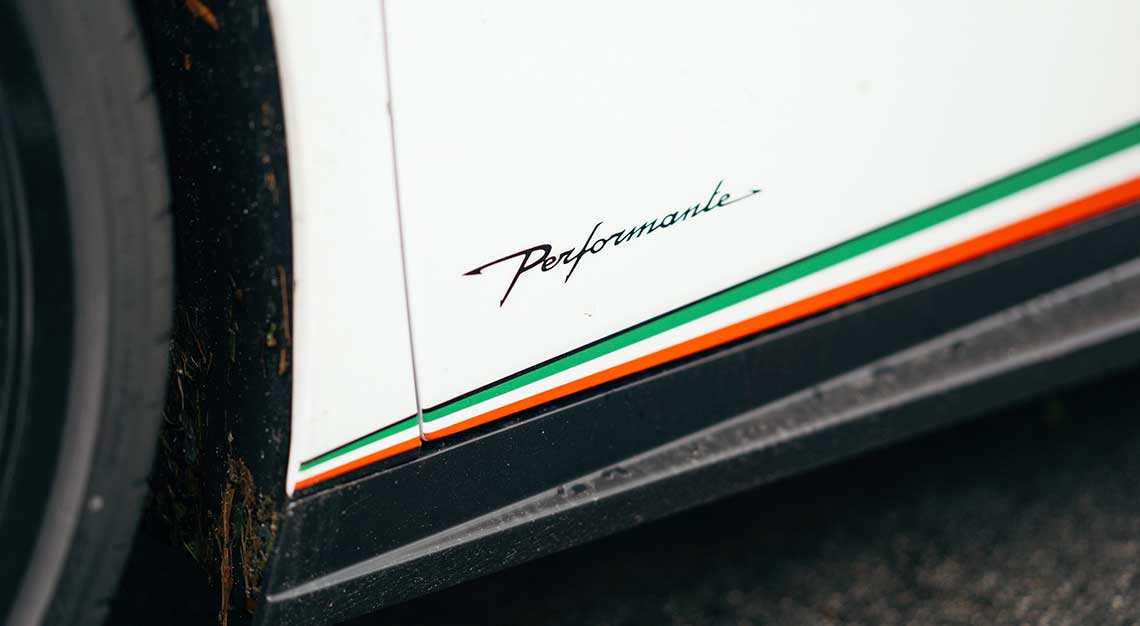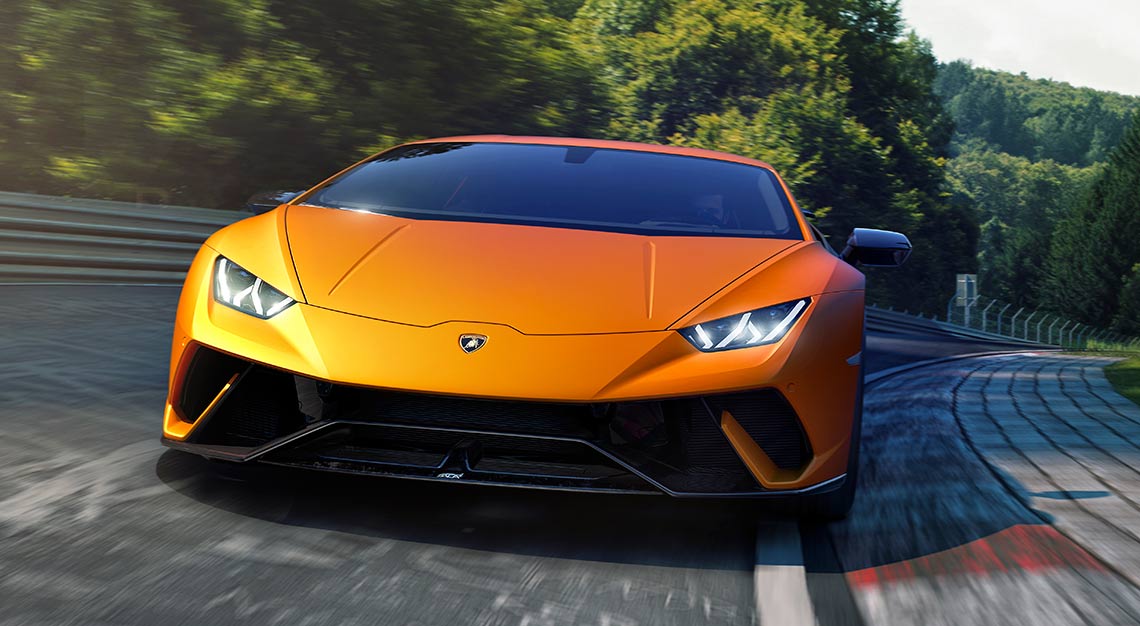 Its dual-clutch gearbox, too, impressed guest drivers with its lightning-quick shifts and smoothness, with He Jian Peng and Michael Lee citing the transmission as their favourite aspect of the car. Said Richard Koh: "The car has surpassed its predecessors on multiple levels – I didn't expect to get such a thrill from driving it. The engine response is impeccable and it's so comfortable to drive in Strada mode. The Lamborghini Huracan Performante didn't just change my impression of the Lamborghini sports car, but of the brand and its technical finesse  as well."
Koh went on to say that the Lamborghini Huracan Performante surprised him, not so much from its sense of speed, but from how it's changed his opinion of Lamborghinis. "I've always been a Ferrari guy. I used to think Lamborghinis were coarse, but the Lamborghini Huracan Performante turned out to be a great everyday car."
"What's a Ferrari, again?" quipped Eugene Yang, himself the owner of a Ferrari, with another Ferrari owner, Gianluigi Rossetti, simply calling the Lamborghini Huracan Performante "perfection". Pearl Soegianto was equally smitten by the Lamborghini Huracan Performante's charms. "Does anybody want to gift me this car?" she asked in jest.
But for all the plaudits guest drivers heaped upon the Lamborghini Huracan Performante, its brash, hardcore nature didn't sit well  with some. Evrard Bordier liked its looks and engine note, but said it was "impossible to live with" as a daily driver. He and Terence Yong were of the opinion that the Lamborghini Huracan Performante had poor forward/rearward visibility. Henry Mok, Wong and Mark Tan also lamented the Lamborghini Huracan Performante's lack of scissor doors, a key design feature of its bigger brother, the Lamborghini Aventador.
While the Lamborghini Huracan Performante did have some niggling flaws, it also had near-universal appeal. I guess the last word in Lamborghini Huracans really did manage to have the last word after all.
Car Specifications
Engine: 5,204cc, 32 valves, V10
Power: 640bhp at 8,000rpm
Torque: 600Nm at 6,500rpm
0-100km/hr: 2.9 seconds
Top Speed: 325km/hr
Transmission: Seven-speed dual-clutch
Fuel Consumption: 13.7 litres/100km
Lamborghini