Your skin deserves better than drugstore-level soaps. Here's what to get
The best men's body washes can do so much more than flush dirt and grime away from the skin—if you look past the drugstore options, that is. Perhaps you have acne-prone skin and need something to mitigate blemishes and pimples. Maybe you work out intensely most days and need a gentle but soothing recovery wash. You might swap in an ultra-nourishing pick in winter—or every day of the year—or an exfoliating one to buff away dry, dead skin cells. 
Regardless of the type of body wash you need, make sure to be conscious of its ingredients. Simpler and more natural formulas are often the most superior, says board-certified dermatologist Dr. Dendy Engelman of the Shafer Clinic in New York City. "The safest washes contain simple ingredients, many of which are natural." She prefers ingredients like shea butter, jojoba oil and vitamin E to soften skin, counter swelling, boost hydration and defend against free radicals. 
That being said, some synthetic formulas prove to be just as effective; after all, science is on our side, and harmful or overdrying detergent ingredients are easier to avoid these days. These types of synthetic washes are called "syndets" or synthetic detergents. "Although this type of body wash uses synthetic ingredients, it has benefits because of its low pH-balancing properties. This means that it is more beneficial for sensitive skin, even baby skin, because the cleansing bar is more gentle than usual soaps."  
Body washes can do it all, from smoothing your skin and unclogging pores to calming stress with an uplifting scent. When shopping for your next cleanser, then consider the ones on this list of the best men's body washes. Each is an upgrade from the standby "wash, rinse, repeat" options. The picks below are much kinder, not to mention much more adept at targeting specific problems you may encounter in taking care of your body's largest organ.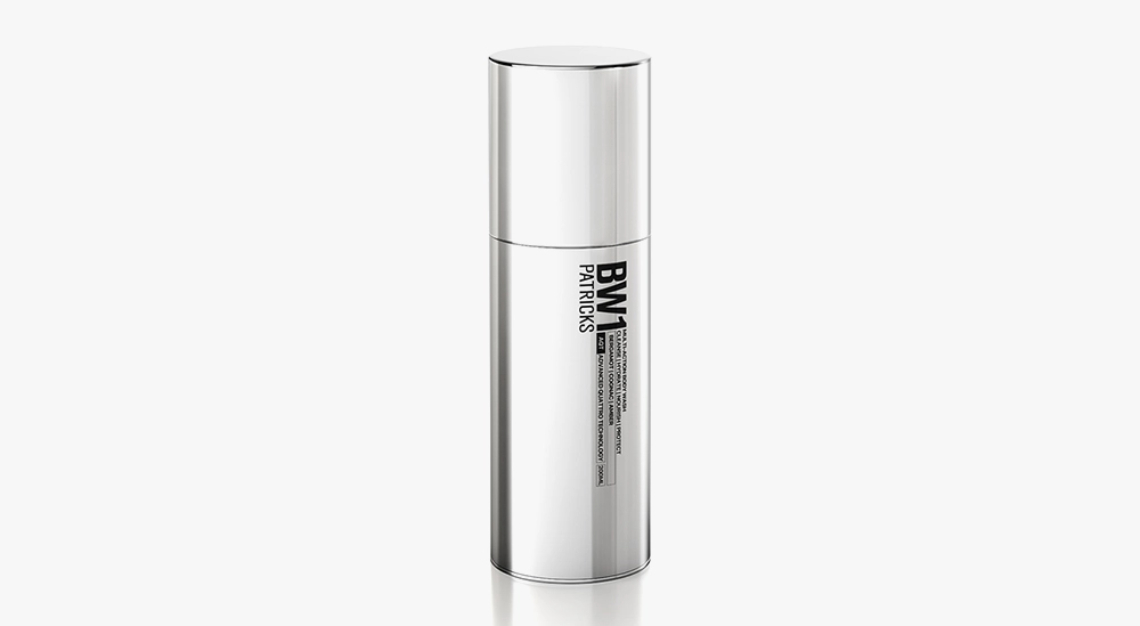 Patricks BW1 Multi-Action Body Wash
Patricks' lusciously lathering, cognac-amber cocktail of a cleanser is the most savoury of them all. It also packs on the benefits: Salicylic acid smooths skin, balances oil production and keeps pores clear, while Vitamins A, C, and E keep skin firm, bright and soothed, respectively. Green tea extract, dragocalm and blueberry polyphenols calm and soothe skin with antioxidants and anti-inflammatory abilities, while simultaneously stimulating collagen production.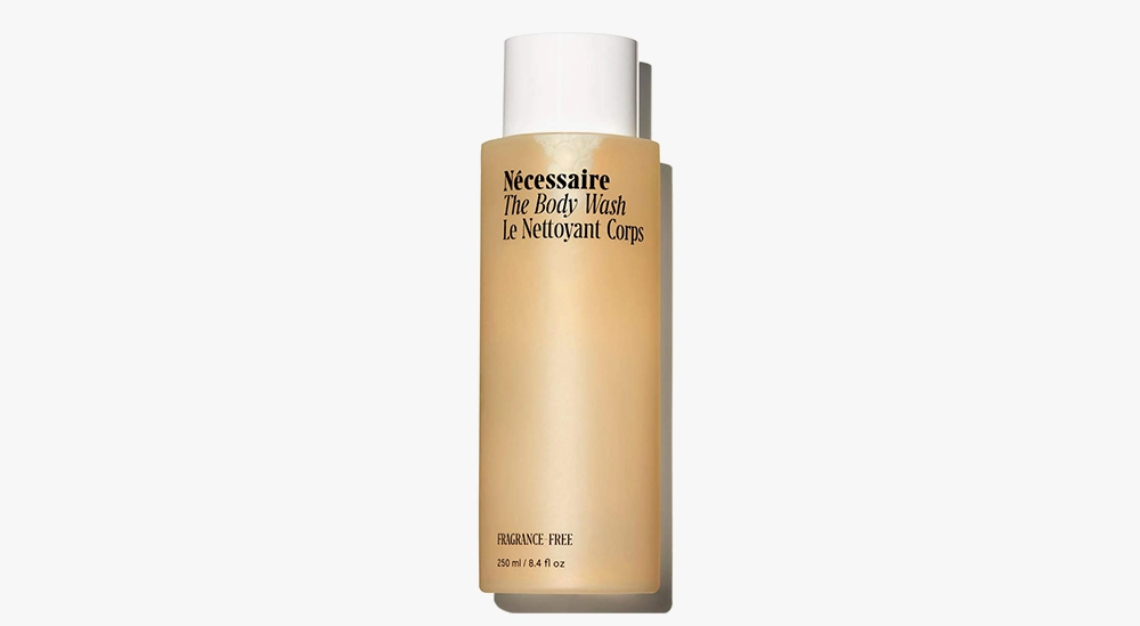 Nécessaire The Body Wash Unscented
You'll find few dermatologists who promote products with synthetic fragrances added to them. "The chemicals in synthetic fragrances can be harmful to your health and lead to skin irritation," Engelman explains. (Now, a lot of us can tolerate the synthetic fragrances, which is why we are recommending some artificially scented products alongside naturally scented ones; we aren't the doctor here, but we do want to share her word.) Engelman recommends sticking with unscented products across the board, or ones with naturally scented ingredients like vanilla bean, lavender, honeysuckle, coconut oil, shea butter, lavender oils, and various fruit extracts. However, with lavish and cushioning options like Nécessaire's fragrance-free body wash out there, it's easy to get fresh without the added aromatherapy. Why not light a candle if you demand the spa-like experience? 
Dr. Barbara Sturm Body Wash
Here's a luxurious recipe that lays the hydrating benefits on thick: The hyaluronic acid and prickly pear extract in Dr. Barbara Sturm's body wash are a direct line to softer, more supple skin. Those hero ingredients get an assist from sweet almond extract and almond oil, which further hydrate and nourish. Urea softens surface texture by exfoliating dead skin cells, while Vitamin E and purslane counter inflammation and irritation.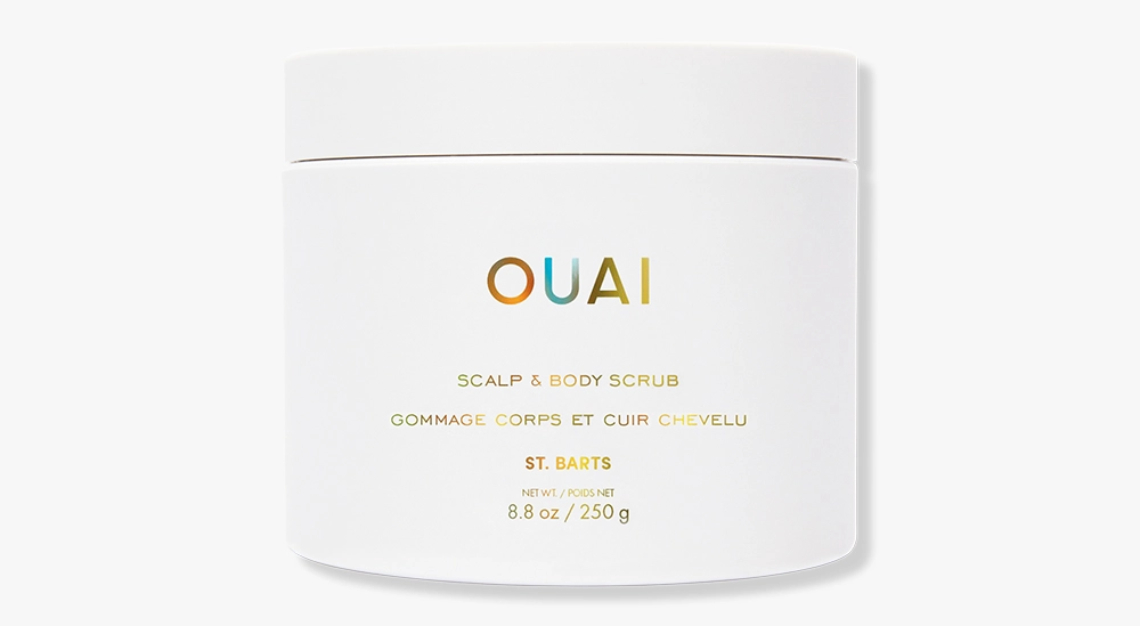 Ouai Cleansing Scalp and Body Scrub
This is above all a body and scalp scrub, but a cleansing one at that. Sugar granules deliver a gentle but thorough buffing of dead cells, while coconut oil cushions and smooths the skin while pumping it full of hydration. Incorporate this one into your regimen once or twice weekly—avoiding the face itself, but going in on your dome and body for a refreshing, nourishing exfoliation. It even conditions the hairs, thanks to that coconut oil.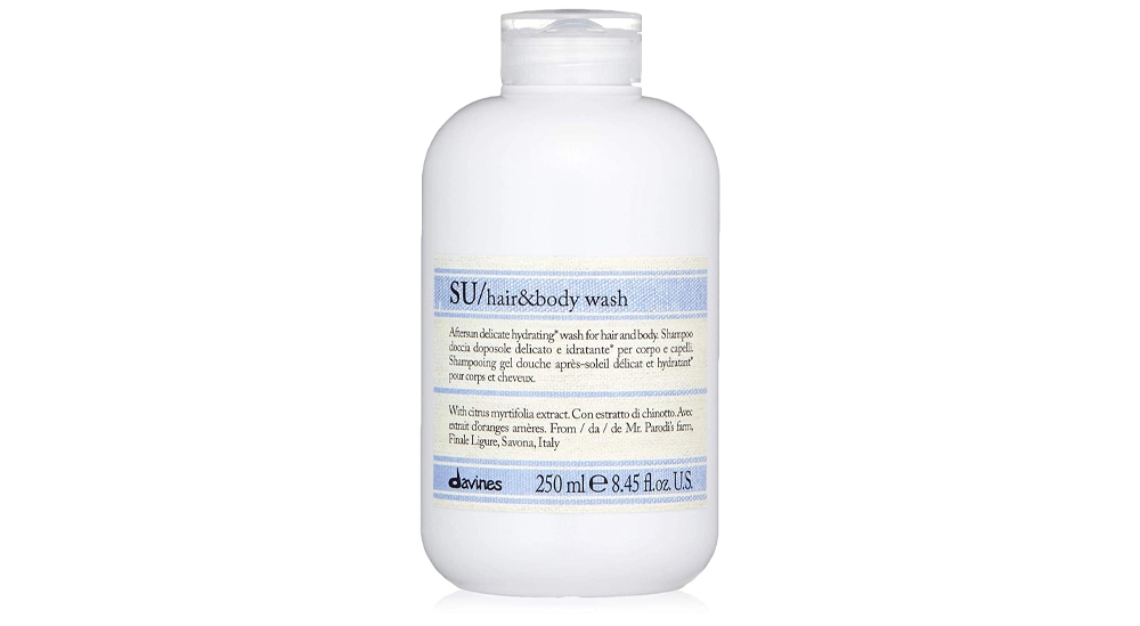 Davines Su Hair and Body Wash
"The needs of the skin and hair are different," Engelman notes. "So usually I recommend using separate products that are specifically meant for hair and body wash. If you do use a 2-in-1, make sure it is free of harmful chemicals and ingredients that can over-dry the hair and skin." With the doctor's orders in place, here is one 2-in-1 we stand by firmly for its ability to help hair and skin alike. Sun-soaked skin needs extra cradling, and Davines' anti-inflammatory SU formula goes on gently to calm skin (plus hair and scalp, if you use it as a shampoo, too). It's enriched with Vitamin C (derived from Italian Savona chinotto citrus) to keep skin bright and fortified against pollutants and UV rays. Use it year-round if you like—it can help prevent dull skin in winter—but dial it up in summer, when you want to prolong a bright, summery glow.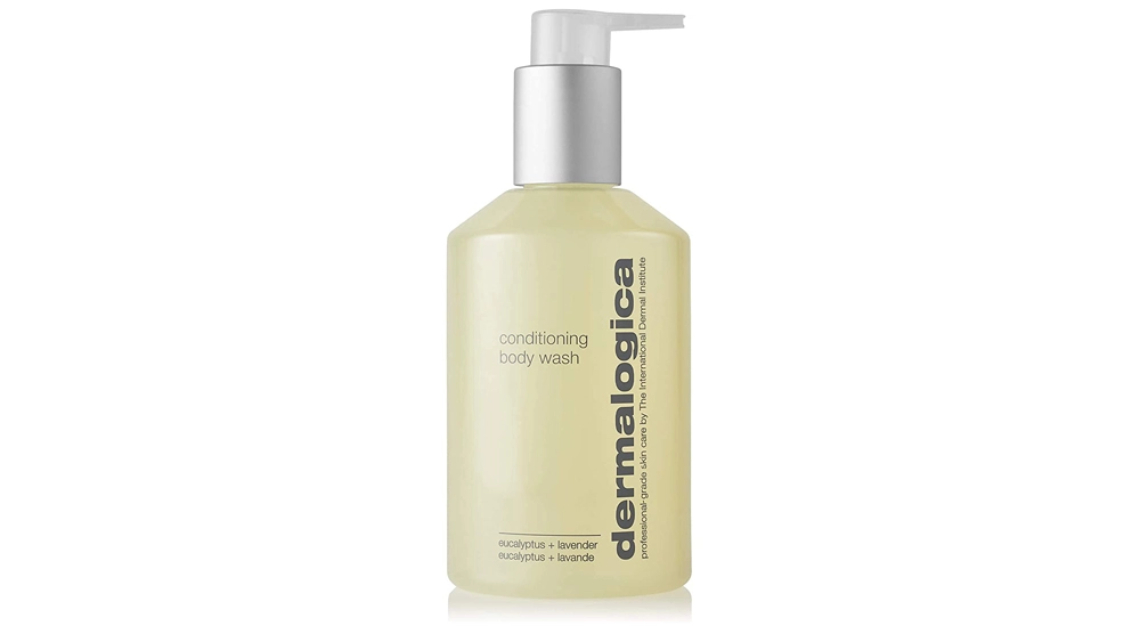 Dermalogica Conditioning Body Wash
When cold, dry weather is unkind to your skin, you need a body wash that doubles down on nourishment. (The same is true if you have perennial or periodically dry skin. Oh and turn the water temperature down a pinch, too! "For the most refreshing clean, I love to end my shower with cold water, Engelman says. This is not only refreshing, but it also helps with circulation, closes the pores, reduces irritation and prevents the skin from losing too many of its natural oils.") Dermalogica's body wash prioritises the skin's lipid barrier, so that moisture stays trapped inside. It's a soapless recipe that harnesses numerous oils to purify and hydrate the skin—chief among them invigorating and anti-inflammatory eucalyptus, as well as antimicrobial tea tree and lemon.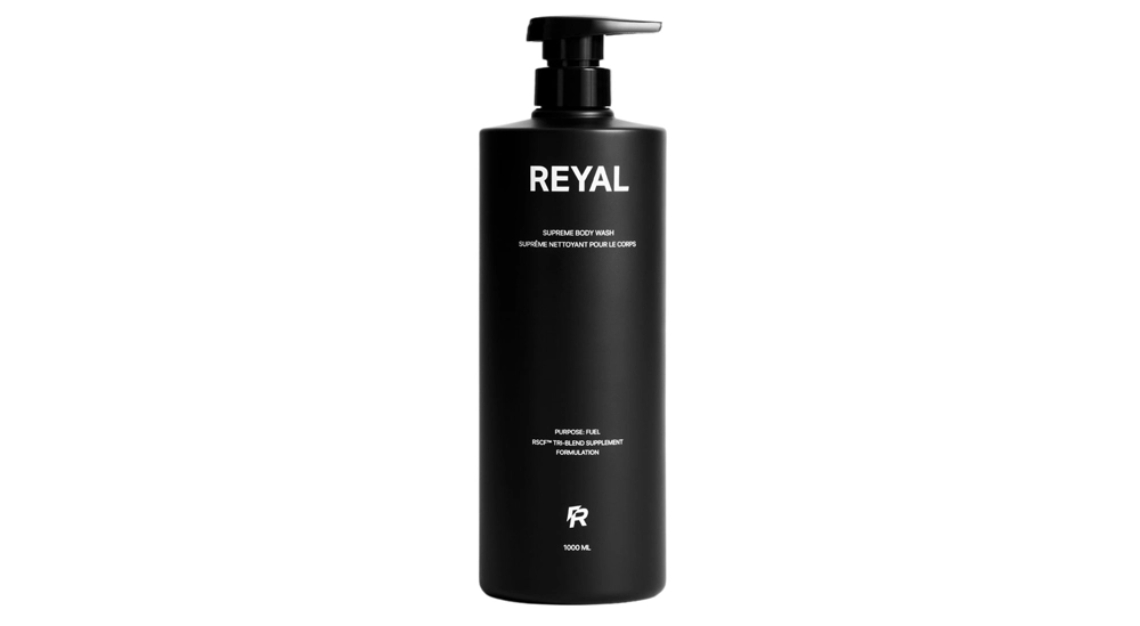 Reyal Supreme Body Wash
Athletes know how to work up a sweat, and thus they take more showers than the average person. As a result, they need something that gives a deep clean but provides more nourishment to counteract the detox. And for the athlete who needs a daily deep clean or two, Reyal's giant bottle of body wash gets plenty of distance but still goes the extra mile. It calms stressed skin with tiger grass, stimulates circulation with caffeine, nourishes with Vitamin E, smooths with lactic acid and smells incredible thanks to peppermint oil and a melange of pepper, bergamot and patchouli.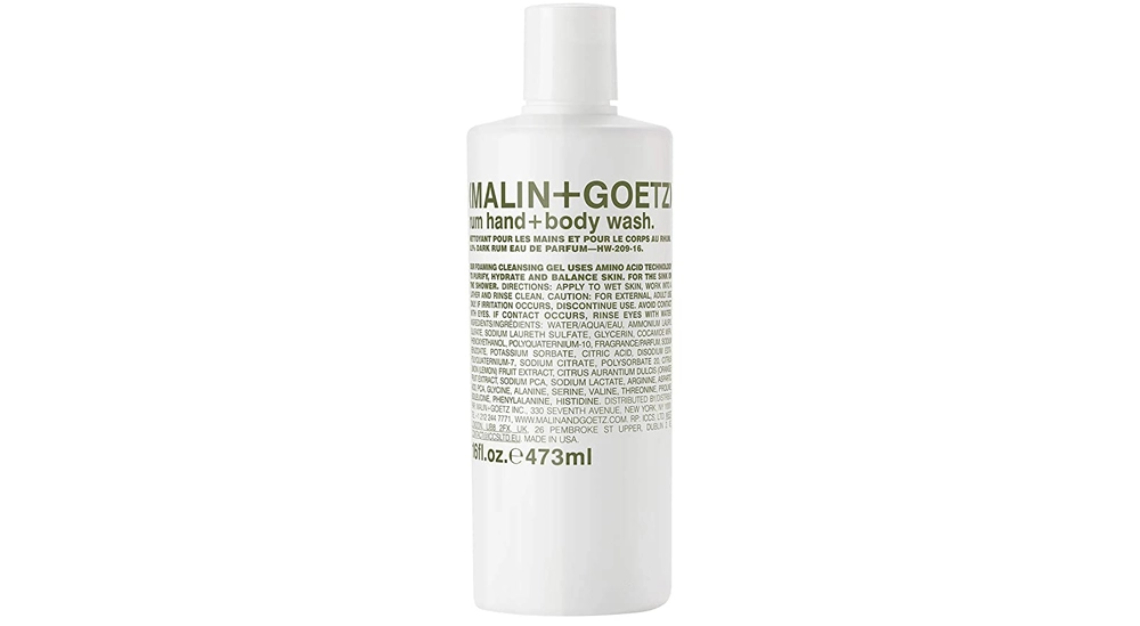 Malin + Goetz Rum Hand + Body Wash
If you constantly experience bone-dry hands (due to seasonal dryness or excessive handwashing/disinfecting), then flip the script: Swap in a nourishing body wash for a moisture magnification, without compromising on the clean. Malin + Goetz's rum-scented soap is top-tier here, but don't underestimate it as a body wash, either. It nourishes, hydrates, and cleans with glycerin and amino acids, leaving skin buttery soft. It might even save you on body and hand lotion—you'll notice significantly fewer dry elbows, cracked knuckles, ashy skin, and pesky hangnails.