This luxury cigar company is determined to market an all-new lifestyle for those looking to live it up
Does the name Fenty ring a bell? That's Rihanna's last name, and the singer-songwriter has proved to be quite the dynamic entrepreneur with her skincare brand, Fenty Beauty, which is lauded for its message of inclusivity, as well as her own fashion brand under the auspices of LVMH. Safe to say, Rihanna Fenty has made a name for herself at just 31 years of age. Her brother Rorrey Fenty, too, is enjoying his moment in the spotlight, and has been recruited as the ambassador of Legado Cigars.
Founded in 2017 by Deborah and Peter-Che Simmons, Legado Lifestyle incorporates some of life's most exclusive experiences under its umbrella. Apart from cigar blending and production, it's also looking to launch a line of spirits, exclusive lounges and even apparel.
Late last year, to celebrate Legado Cigars' foray out of Barbados, the younger Fenty collaborated with Fabergé and Rome de Bellegarde to launch Legado Cigars – Rorrey Fenty Collection. Each of the four unique boxes are filled with a selection of limited-edition items from the brands, and each was auctioned for between £800,000 (S$1,433,507) to £1.2 million (S$2.15 million) during the private launch in London.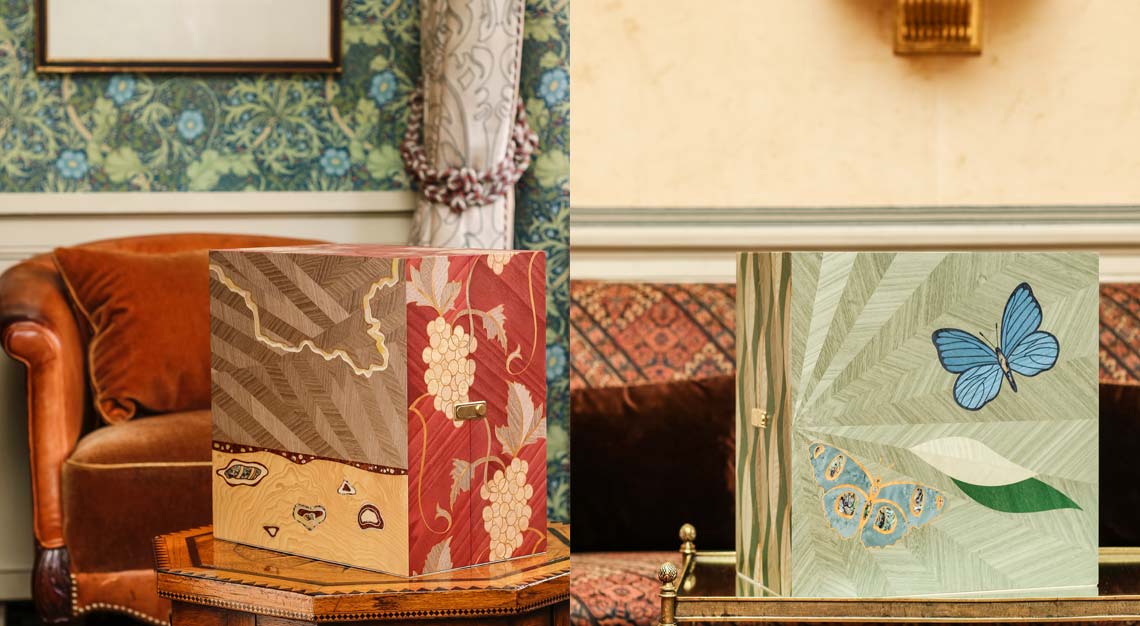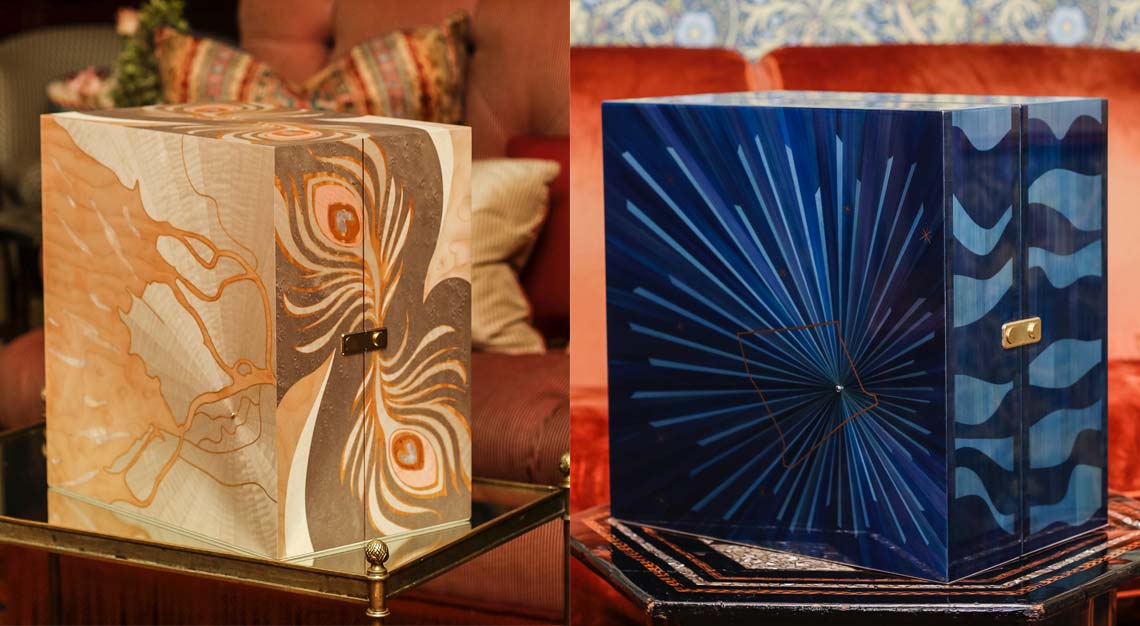 We'll get to the goodies in a minute, but bear with us. The boxes, laid with wooden and straw marquetry, are designed by Gemma Martinez de Ana and her craftsmen, and took hundreds of hours to compete. Each box is also named after a place that holds dear to Rorrey, including London, St Petersburg, Cognac and Barbados.
Within the boxes, you'll find even rarer treasures: fine timepieces by Fabergé. The St Petersburg – Winter Diamonds box houses a Special Edition Fabergé Visionnare I Rose Gold with Diamond Baguette Bezel Watch.
Cognac – Autumn Rubies comes with Visionnaire I, the last of a limited series release, which is set with 28 baguette diamonds totalling 14 carats. The remaining two boxes, Barbados – Spring Emeralds and London – Summer Sapphires, come with two watches each. The former features a Dual Time Zone watch in 18k rose gold and a Compliquée Peacock timepiece, while the latter holds Visionnaire Dual Time Zone Gallivanter and the Dalliance Peacock timepieces.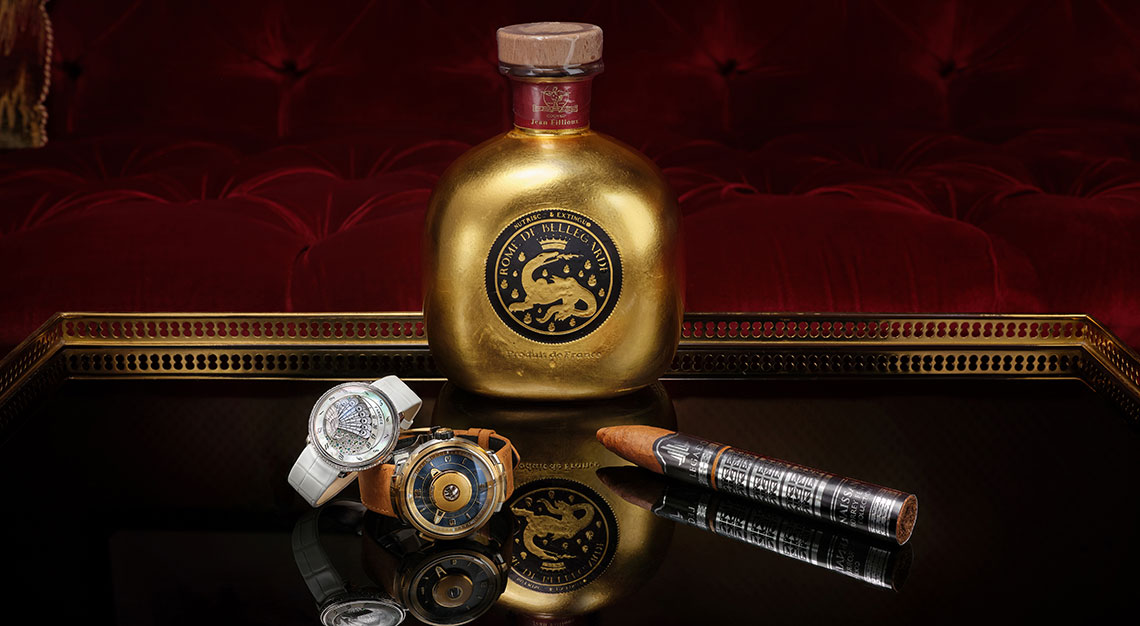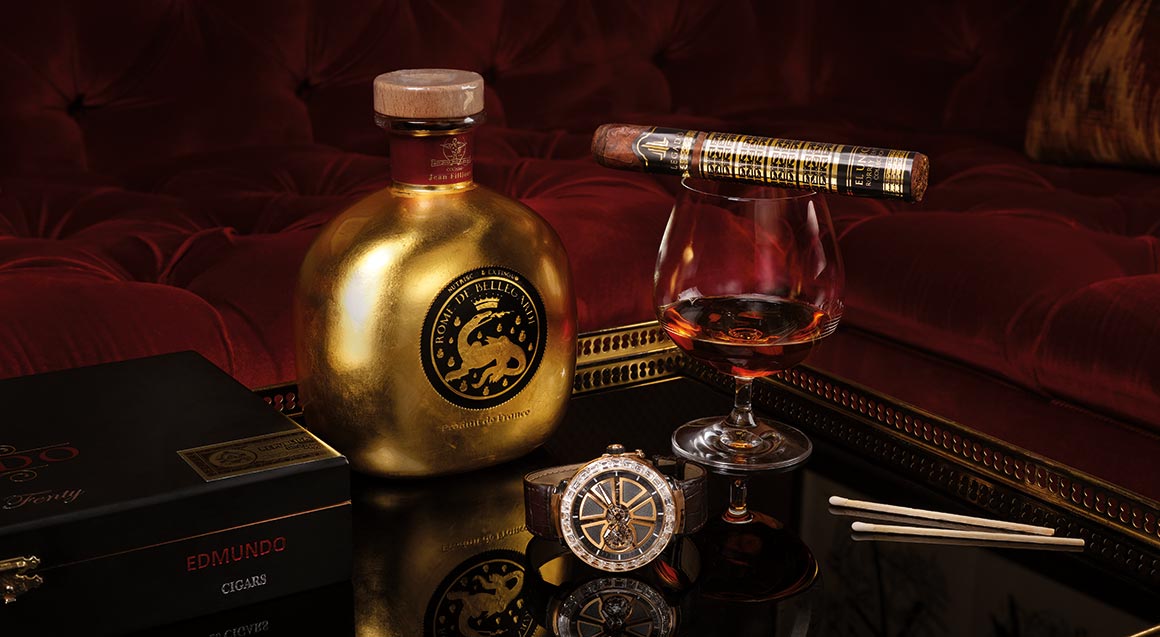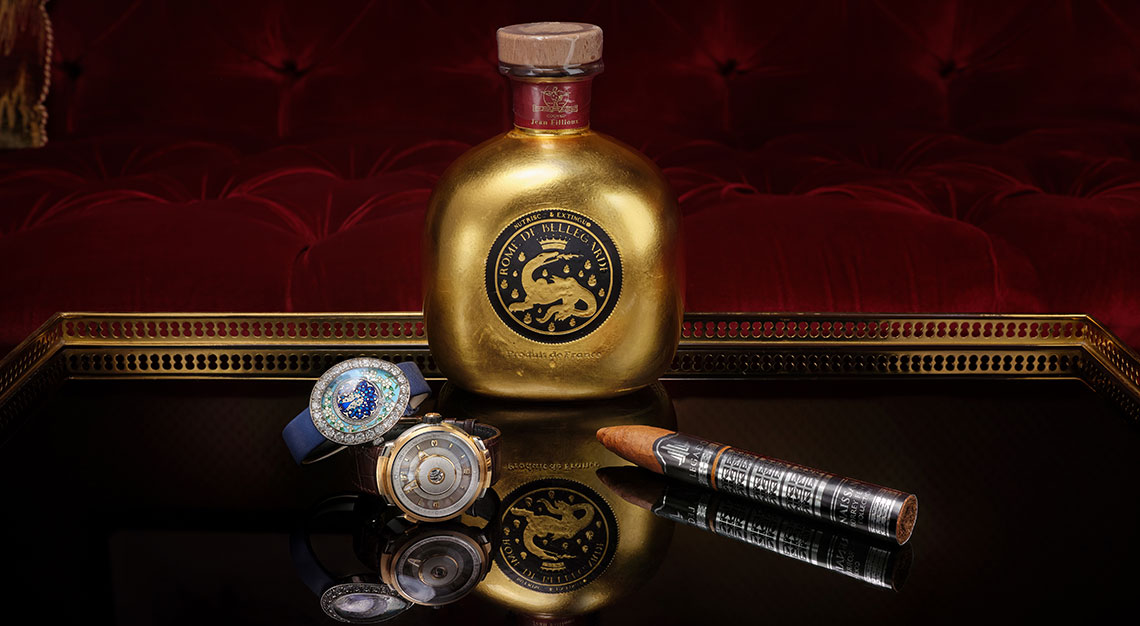 Then there's Rome de Bellegarde's contribution, a bottle of its 1894 Cognac, plated in 24k gold, sitting snugly in each box. Most known for being the world's most expensive cognac in 2018 – a 40ml shot would set you back nearly US$18,000 (S$24,972) – it's made from a blend of four eaux de vie aged for more than 70 years. Just 67 bottles are available in the world.
Each box also contains limited-edition Legado cigars which are filled with a unique blend that was designed to commemorate this occasion. While the other boxes come with two Renaissance cigars, the St Petersburg – Winter Diamonds box holds two El Unico cigars.