This is perhaps what it means to bottle and sell the festive spirit
With bold, decisive brushstrokes on larger-than-life canvases, Yan Pei-Ming is a master at capturing the spirit and movement of his subjects. To herald the Lunar New Year this year, he has lent his brush to Maison Hennessy to create La Grande Course, a six-by-3.5-metre painting depicting by one of the most important races in Chinese folklore.
It is believed that the 12 animals of the Chinese zodiac came about because of a race called by the Jade Emperor, who is the ruler of heaven, and the king of the gods. He was looking for 12 animals to serve as his guards, and the first 12 to complete the race would get the coveted positions. According to the story, the animals completed the race in the following order: rat, ox, tiger, rabbit, dragon, snake, horse, sheep, monkey, dog, pig.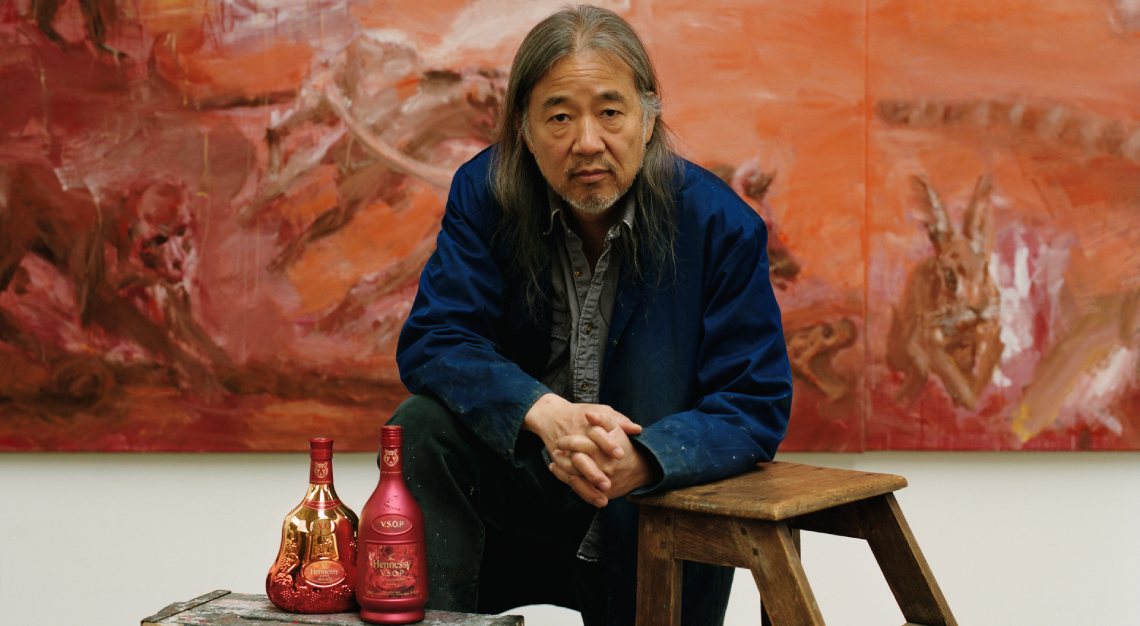 As a nod to the mahogany hues of Maison Hennessy's cognacs, Yan has deviated from his usual preference for a mono- or bi-chromatic palette of blacks and greys or blues. Instead, he has experimented with a new colour palette of amber, orange, russet and burgundy in his depiction of the race.
But it's not the new colours, the cognac, or even the animals that are the stars here. Yan says of La Grande Course, "When you hold a bottle of cognac up to sunlight, its hues varies so much. I wanted to portray cognac, but it's light that is really the colour of this painting."
A little piece of La Grande Course is now captured on every bottle in a limited-edition numbered series of Hennessy VSOP and Hennessy XO cognacs.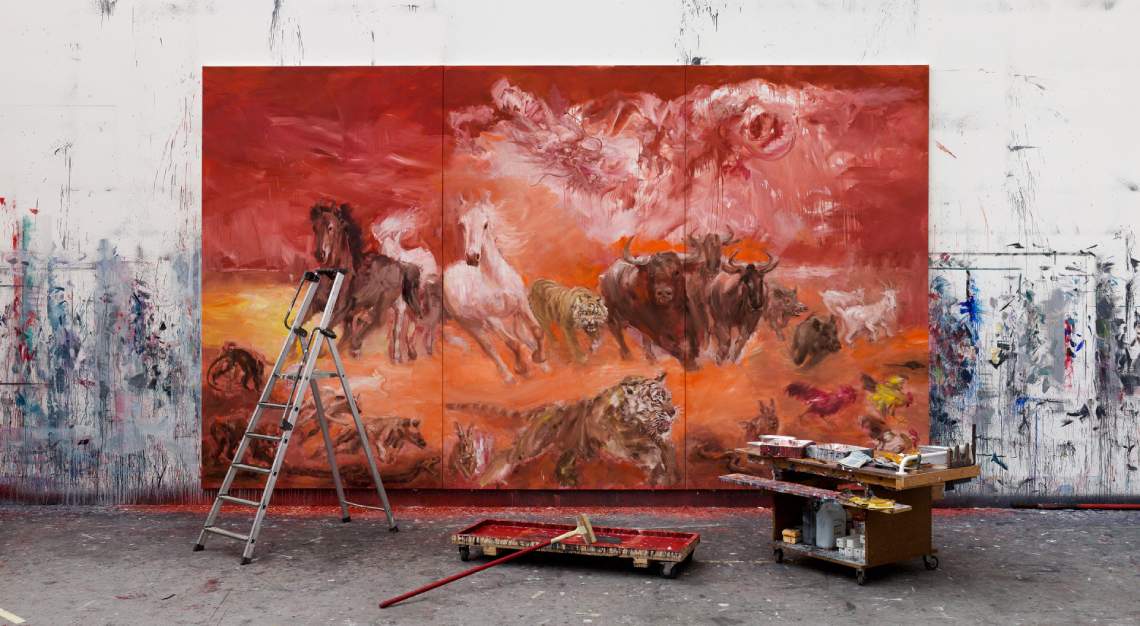 To commemorate Lunar New Year, Maison Hennessy has also partnered with Mo Bar and Cherry Garden on limited-time special menus that will be available from 9 January to 5 February 2023.
At Mo Bar, try four cocktails featuring Hennessy cognacs, including the Peranakan Cognac Old Fashioned, which contains Hennessy XO, pandan and bitters, and the Bitter Sweet, which combines Hennessy VSOP with chocolate and gula melaka.
Cherry Garden will offer two menus, one designed to pair with Hennessy VSOP and the other with Hennessy XO. A highlight in the former menu is the indulgent Yu Sheng platter with Atlantic salmon, Canadian lobster, and Oscietra caviar. In the latter, the pan-fried Miyazaki A5 wagyu sirloin served with homemade cherry sauce and sautéed vegetables shine.