Embark on a gastronomic journey to the Big Apple, with The Grand Lobby's New York Afternoon Tea menu
Allow me to begin with a brief bit of history: In 1840, Anna, the seventh Duchess of Bedford made a rather strange and unusual request. She asked that a tray comprising tea, bread, butter and cake be served in the late afternoon, the reason being that she often felt hungry enough before her evening meal, taken at the fashionably late hour of 8pm. Thus it was that the sacrosanct tradition of afternoon tea began, that leisurely hour of the day so highly regarded by all.
So beloved, indeed, that the great American novelist James Henry famously remarked that "There are few hours in life more agreeable than the hour dedicated to the ceremony known as afternoon tea."
In fact, I'd go so far as to argue that there are perhaps even fewer places in Singapore more agreeable to having one's afternoon tea, than at The Grand Lobby of the historic Raffles Hotel Singapore.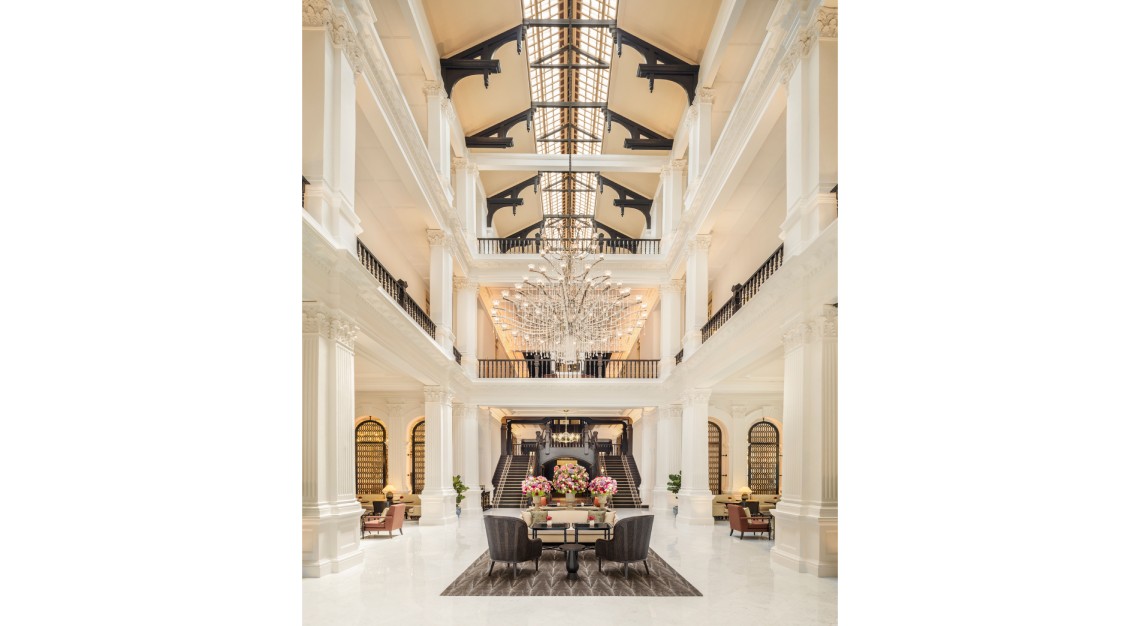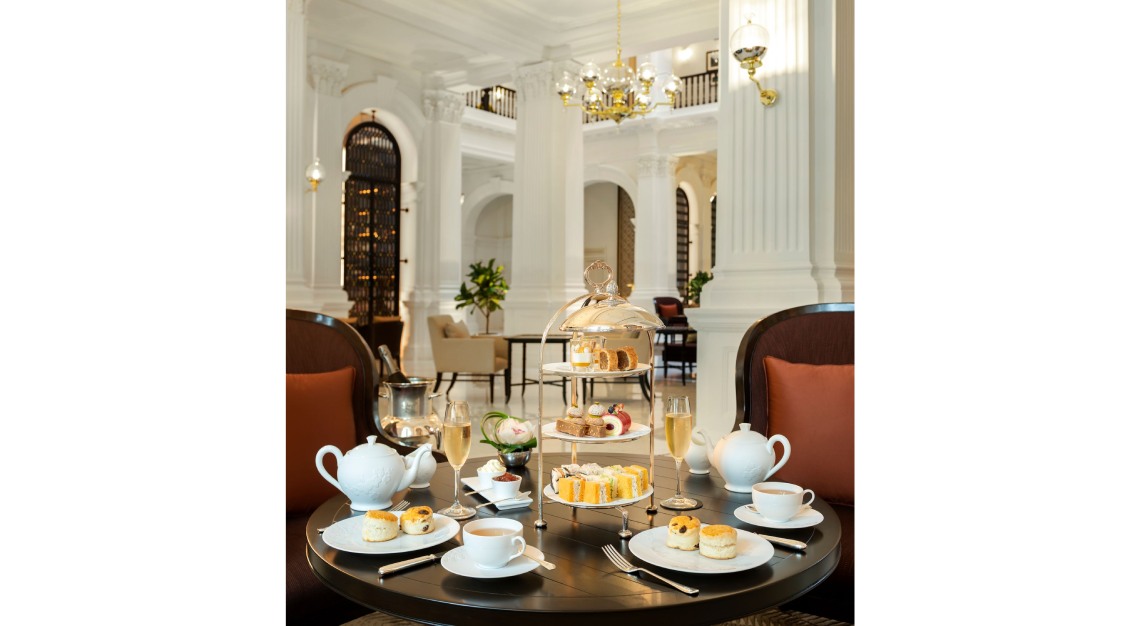 Having undergone an extensive two-year restoration, the opulently refurbished Grand Lobby is as grandiose and palatial as ever, what with its ornate floor-to-ceiling Victorian colonnades and posh furnishings – not to mention the magnificent central chandelier, whose constellation of gleaming crystals are bathed in daylight streaming through the lobby's bronzed skylight.
It's the most pristine and elegant setting for afternoon tea, or in my case, New York Afternoon Tea – a new, specially curated afternoon tea menu inspired by the Big Apple, available alongside the classic Raffles Afternoon Tea Menu. It's part of The Grand Lobby's new concept of thematic afternoon tea, which takes guests on a gastronomic journey across the world with creative, ever-changing menus.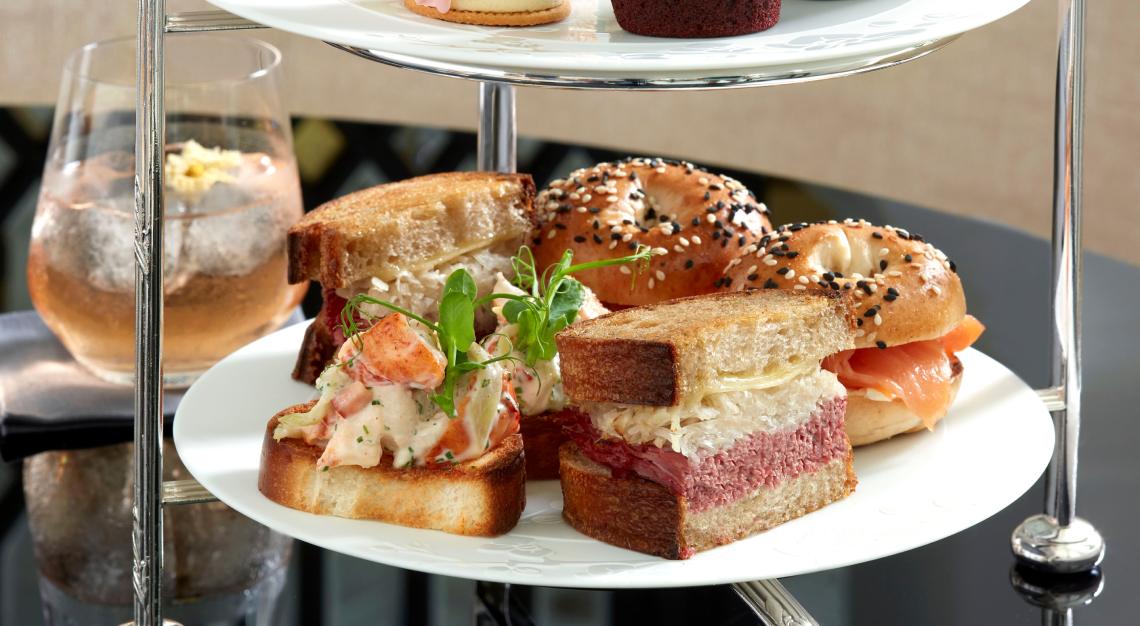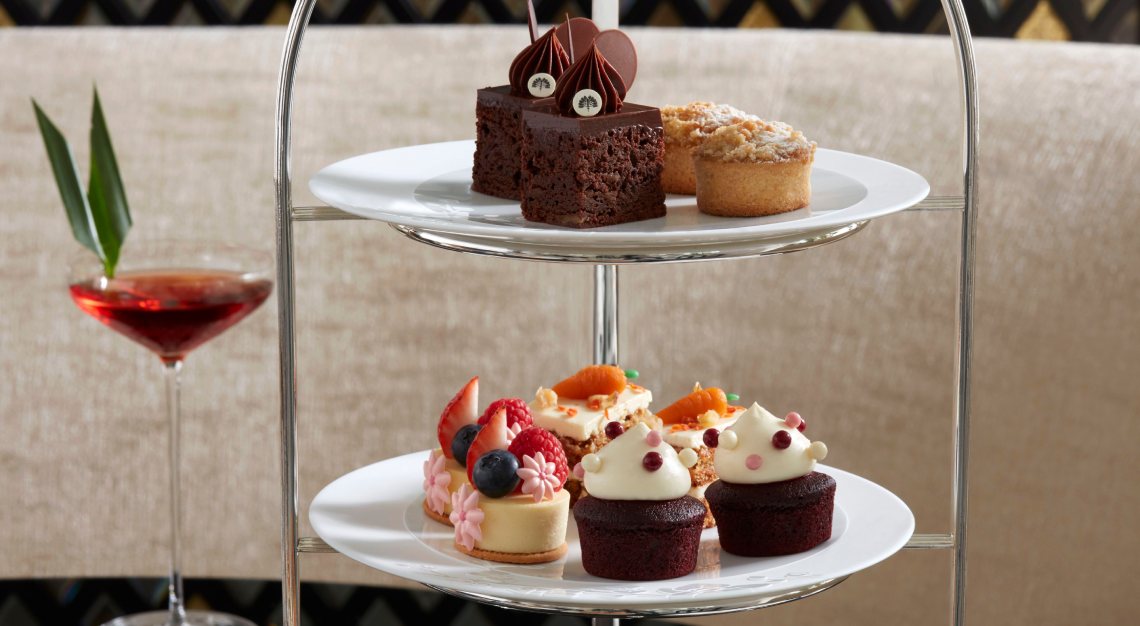 For S$78, you'll relish a delectable array of savouries, home-baked scones and sweet treats by executive pastry chef Tai Chien Lin, served on a glossy three-tiered silver stand. That, and a fine selection of teas, coffees and Champagne to choose from – if you're feeling a little adventurous, I'd recommend the specially handcrafted cocktails, such as the Manhattan, Cosmopolitan and Bronx, all in accordance with the theme of the Big Apple of course.
This being Raffles Singapore, expect nothing less than the exquisite, from the impeccable quality of service, to each dainty tea set with beautiful floral engravings. But most importantly, the New York Afternoon Tea Menu did not disappoint. I'd have to admit that the savouries, consisting of Reuben sandwiches, lobster rolls and smoked salmon on bagels were a tad too tough – I found myself awkwardly struggling to pick them apart, surely not the kind of inelegant scenario I'd want to be in, during a classy afternoon tea session with friends – but this is me being pernickety.
As a self-confessed lover of all things sweet, I had no qualms with the gorgeous lineup of sweet treats, such as the rich chocolate walnut brownie, classic New York cheesecake and luxurious velvet cake with cream cheese frosting. Also worth mentioning are the buttery home-baked raisin scones, which paired exceedingly well with either the fragrant homemade rose petal jam or clotted cream.
The New York Afternoon Tea menu is currently available on weekdays (from 1pm to 5pm) and weekends (from 12pm to 6pm). We'd recommend you make a reservation with friends or family, to enjoy a special '3+1' group dining offer at The Grand Lobby, applicable for both the New York Afternoon Tea and Raffles Afternoon Tea menus, from now till 30 September 2020.
The time will pass languidly, filled with unhurried and convivial conversation against the backdrop of soothing classical music, between mouthful intervals of lovely savouries, sweet treats and teas – as all afternoon teas should be.
The Grand Lobby
1 Beach Road
Raffles Singapore
Singapore 189673
Tel: +65 6337 1886