Embark on a gastronomic journey to the capital city of Russia, with The Grand Lobby's Moscow Afternoon Tea menu
Allow me to begin with a brief bit of history: In 1840, Anna, the seventh Duchess of Bedford made a rather strange and unusual request. She asked that a tray comprising tea, bread, butter and cake be served in the late afternoon, the reason being that she often felt hungry enough before her evening meal, taken at the fashionably late hour of 8pm. Thus it was that the sacrosanct tradition of afternoon tea began, that leisurely hour of the day so highly regarded by all.
So beloved, indeed, that the great American novelist James Henry famously remarked that "There are few hours in life more agreeable than the hour dedicated to the ceremony known as afternoon tea."
In fact, I'd go so far as to argue that there are perhaps even fewer places in Singapore more agreeable to having one's afternoon tea, than at The Grand Lobby of the historic Raffles Hotel Singapore.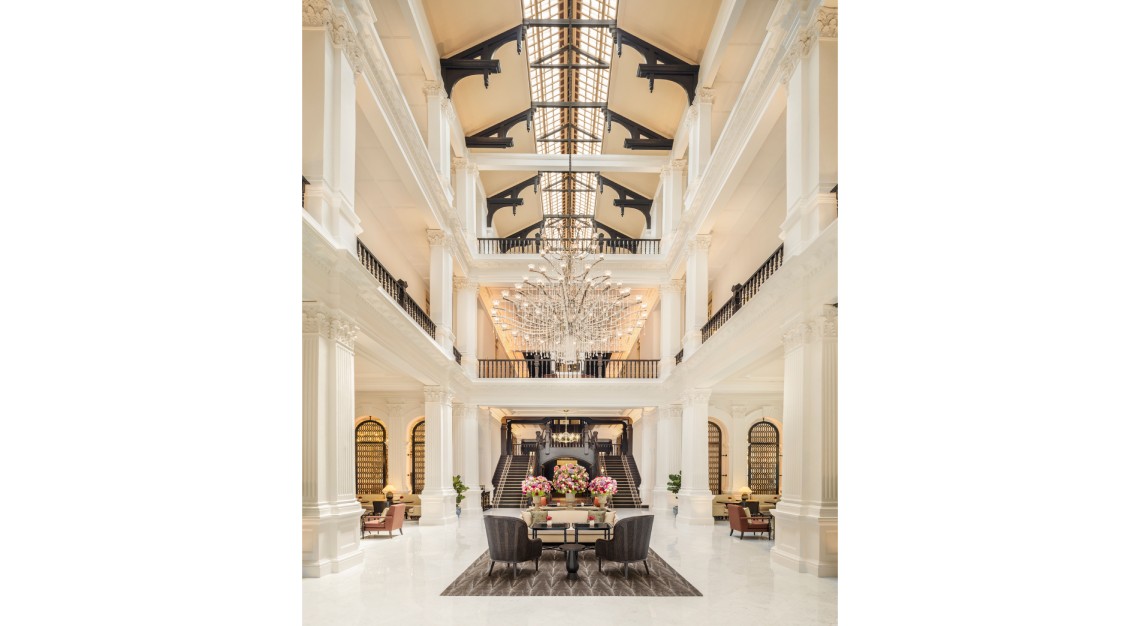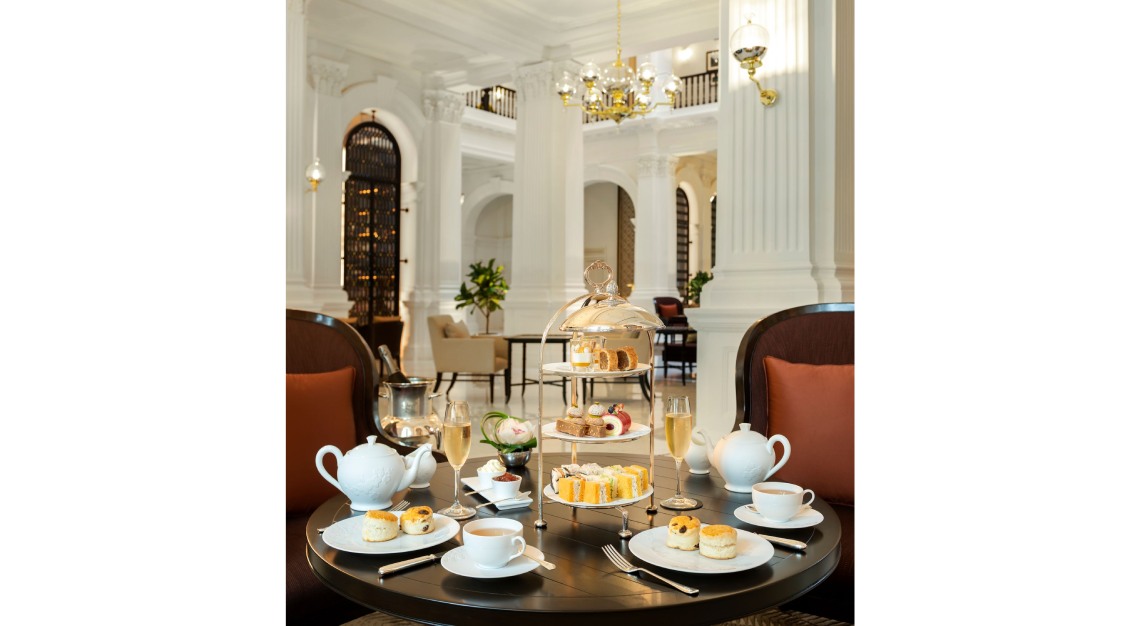 Having undergone an extensive two-year restoration, the opulently refurbished Grand Lobby is as grandiose and palatial as ever, what with its ornate floor-to-ceiling Victorian colonnades and posh furnishings – not to mention the magnificent central chandelier, whose constellation of gleaming crystals are bathed in daylight streaming through the lobby's bronzed skylight.
After its New York Afternoon Tea was introduced late last year, The Grand Lobby is continuing its thematic afternoon tea experience by heading to the other side of the world – Moscow, the capital city of Russia.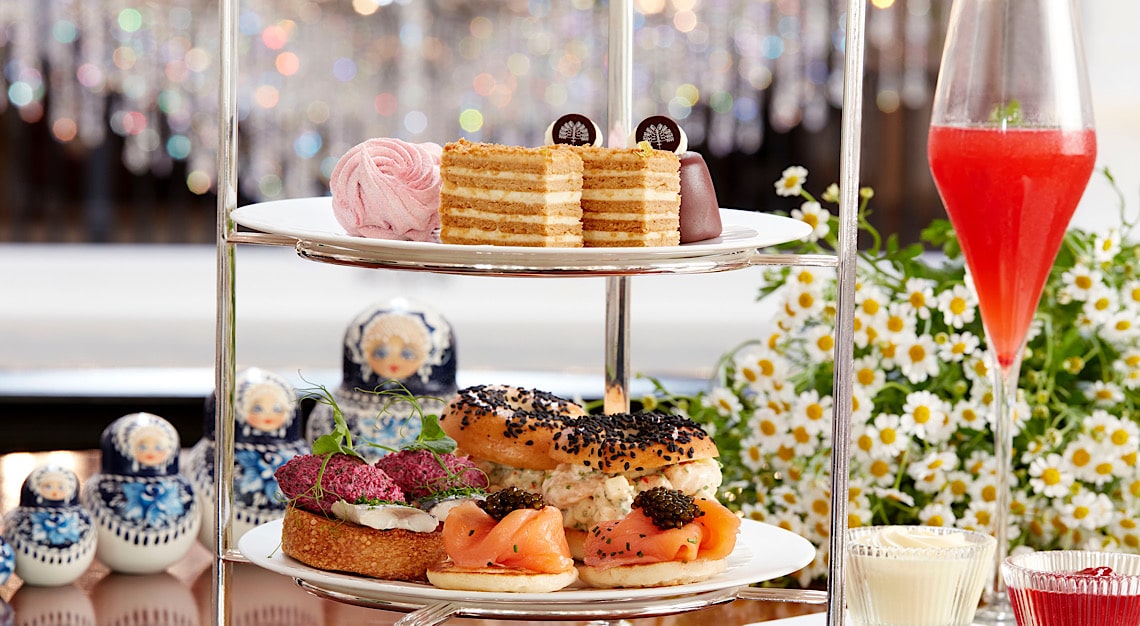 The Moscow Afternoon Tea menu is currently available on Monday to Thursday (1pm to 5pm) and Friday to Sunday (12pm to 6pm) until 14 March 2021.
For S$88, you'll relish a delectable array of classic Russian canapés, home-baked scones and sweet treats by executive pastry chef Tai Chien Lin. All served on a glossy three-tiered silver stand, of course. Highlights include the indulgent Kristal Caviar and Soked Salmon Blinis, Black Sesame Seed Bagels, Rye Bread and Beet Caviar. For those looking for something sweeter, the traditional Russian Apple Sharlotka, Cranberry Kissel and Ptichye Moloko can be paired perfectly with either the Mariage Frères premium tea or Raffles' very own custom-blended coffee.
However, if you'd like to go all out, accompany your array of afternoon treats with cocktails from the Writers Bar, such as the fruity and bubbly Post Imperial Kir made with Champagne, gin, raspberry, cherry and orange, or Babushkiny Luchshiye, a unique concoction of rum, apple, beet, milk, tea and citrus. Billecart-Salmon Champagne Brut and Champagne Rosé are also available, served alongside a selection of curated patisseries. Do note that cocktails will be served from 5pm onwards.
The time will pass languidly, filled with unhurried and convivial conversation against the backdrop of soothing classical music, between mouthful intervals of lovely savouries, sweet treats and teas – as all afternoon teas should be.
The Grand Lobby
1 Beach Road
Raffles Singapore
Singapore 189673
Tel: +65 6337 1886