Manila Di Giovanni is looking to reinvent the world with DWorld, starting with the first virtual twin of the Principality of Monaco
Call her an idealist, but Manila Di Giovanni has grand ambitions to change the world: by redefining what it means to straddle the virtual and the real. At only 21-years-old, she's the youngest tech entrepreneur based in Monaco, and is already listed in Forbes Monaco's 30 Under 30. Through her start-up DWorld—a multiplayer virtual reality platform—Di Giovanni has created the world's first-ever virtual economy, providing users access to the first virtual twin of the Principality of Monaco, set within the metaverse. Beyond merely sightseeing or conducting virtual shopping sprees, the possibilities for envisioning a smarter, greener city of tomorrow are virtually endless. Want to explore, say, how a proposed building site can potentially affect the surrounding landscape? Simulate it in the metaverse to better ascertain whether the pros outweigh the cons, before carrying it out in the real world.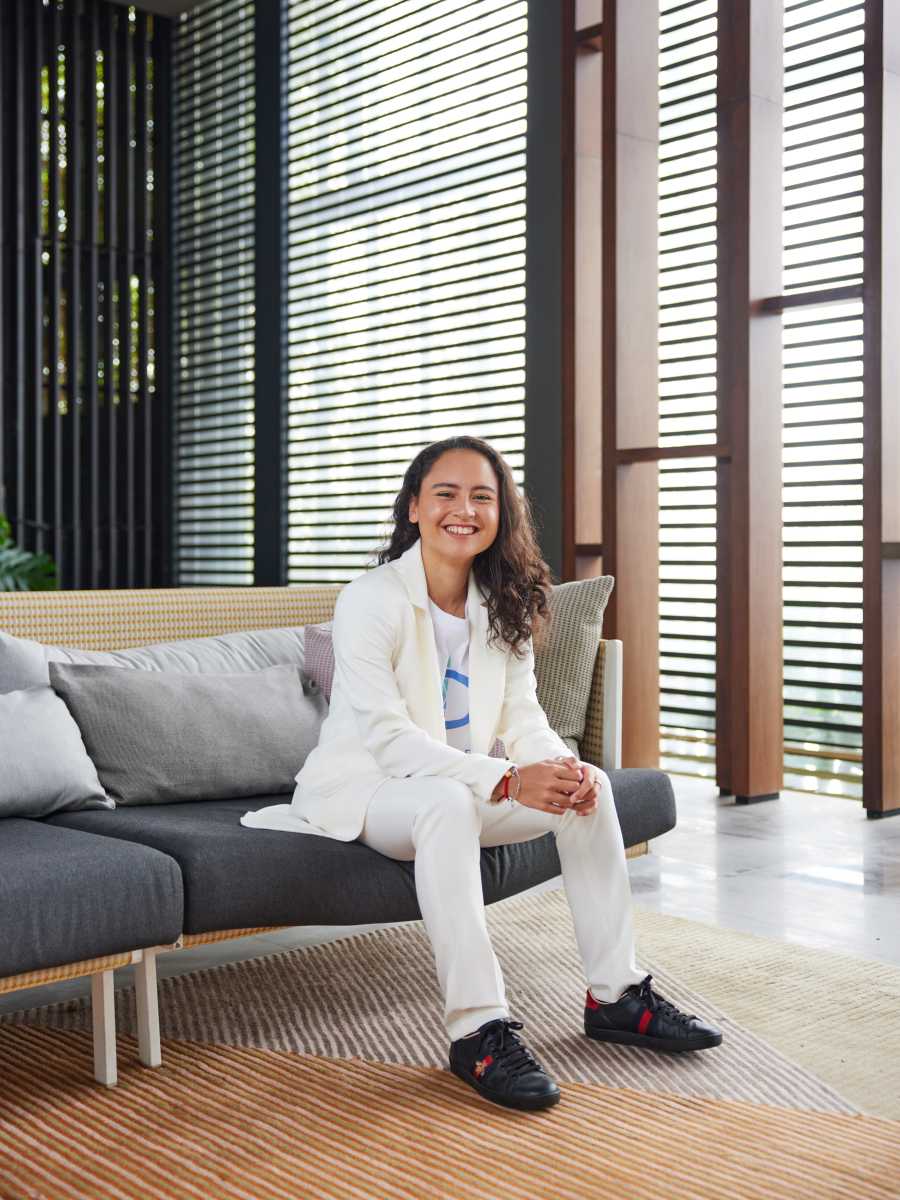 "When I first started DWorld, many people at the enterprise and governmental levels could not comprehend that it was the trajectory of the future. At the time, the metaverse hadn't become a buzzword yet. It was only after Mark Zuckerberg changed Facebook's name to Meta and more concrete use cases emerged that people started to become more open-minded. I think curiosity is extremely crucial for anyone aspiring to venture into the unknown, to constantly learn more about a subject and attempt to see things from different points of view.
With DWorld, I hope to bridge both the virtual and the physical worlds. Rather than being a gamified simulation of the real world, I envision DWorld as a model for smart cities of the world to adopt and follow suit, in order to accelerate change and make a real impact. Ultimately, the metaverse is about decentralising power and interconnecting cities globally. I want citizens to have a say in the decision-making processes that affect their cities and their own futures.
I'd describe myself as a visionary, though I don't have an exact answer as to how I persuade others to believe in my dream. I don't use complex terminology. Instead, I share an idea in really simple terms, and people tend to empathise and want to get involved. One important thing is that I never talk about money—that's just a short-term aspect. Never start something because you want to make money out of it. Money is only a consequence—you first need to ascertain what kind of value you're creating, be it at a community level or on a more global scale.
What keeps me motivated is being surrounded by the right people who share a common vision and dare to push for it with me. There will always be naysayers who don't understand why a particular idea matters, but that's where others can step in to justify why it does. An enterprise that is starting out grows primarily by word of mouth, when people start sharing and pitching it to others. I'm lucky to have the support of the right people, so we can work together collaboratively to achieve my dream.
My advice for fellow young women looking to make a difference is to always believe in yourself—no matter how hard things get. You'll never know what challenges you'll encounter along the way, but it's important not to be dissuaded by them—keep pushing and never give up on your dreams. At the end of the day, they're your dreams. We need more people who will chase their dreams and develop solutions to change the world."