Big date, big day. Here are 12 restaurants that are sure to impress
Valentine's Day may be just another over-commercialised day, but hey, if it helps inject a little romance back into our dating lives, we'll take it. And what better way to turn on the romance than to wine and dine with a special one? Of course, cooking for your better half might be nice, but if you can't cook, don't. Take her out, and to any of these 12 restaurants we believe will do the trick.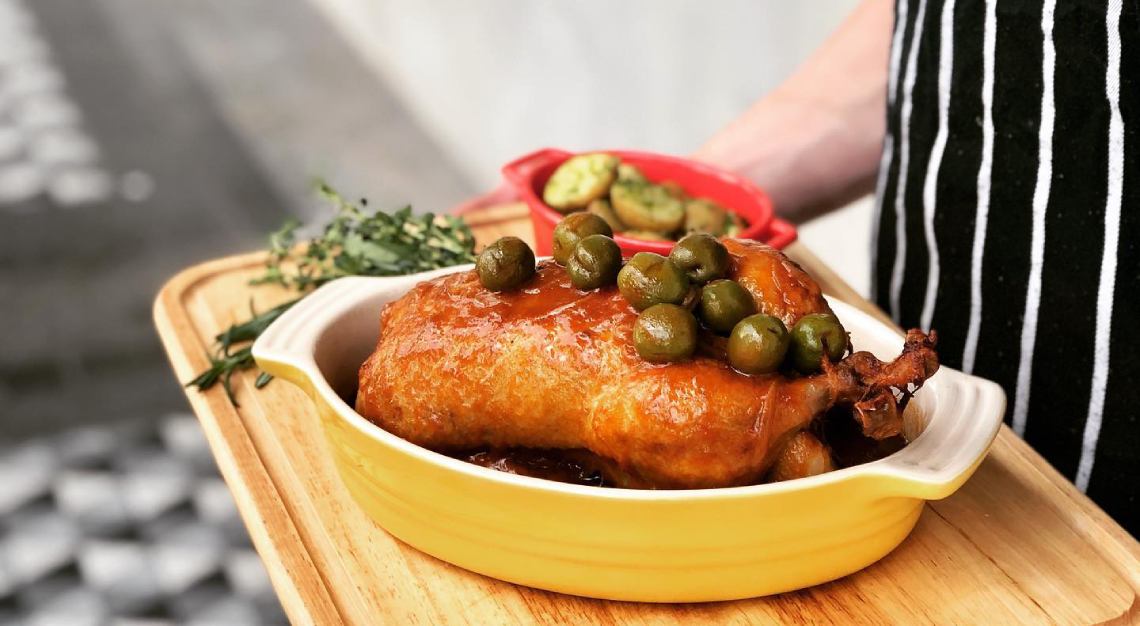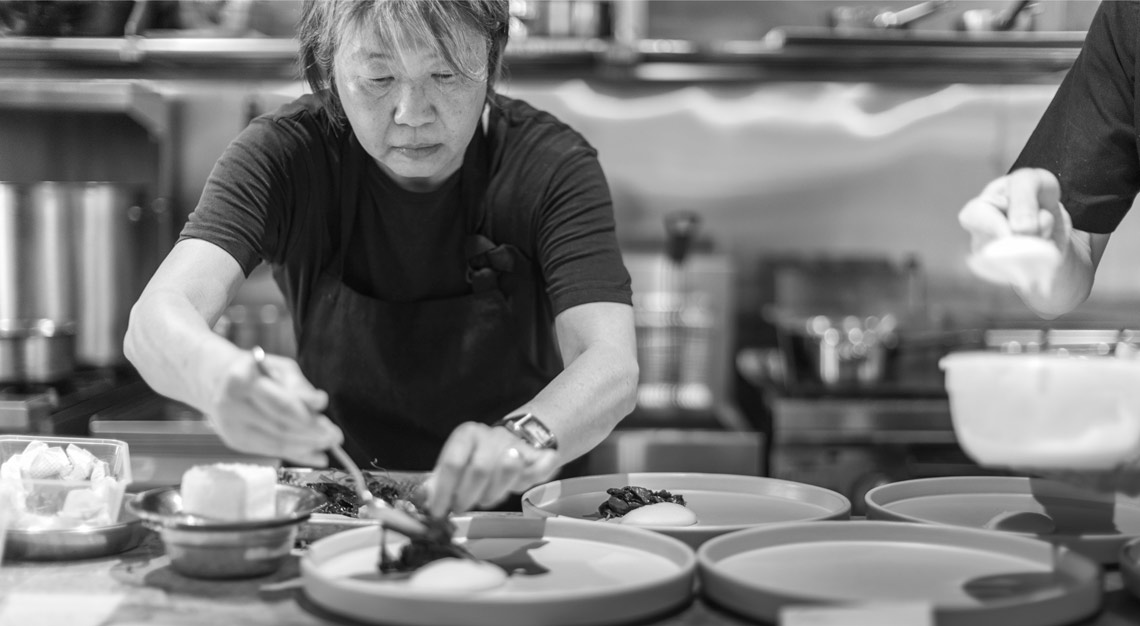 Mag's Wine Kitchen
Chef-owner Magdalene Tang: "I think what's charming (and romantic) about Mag's is how the restaurant remains discreet, despite our location on Keong Saik Road. Once you discover the homely buzz behind those unassuming doors, that moment of surprise is a sure way to impress your date. The restaurant's design is also great for intimate conversations without being overly stiff, and most importantly, service is intuitive and personable, so guests can always be at ease when dining at Mag's."
Robb tip: There will be a special Valentine's Day five-course menu (S$128++) featuring oyster done two ways, Foie Gras with rhubarb apple chutney and pickled strawberry, and Miyazaki Beef with fried polenta, burnt onion and chimichurri. Available only on 14 February 2020.
Full review here
Mag's Wine Kitchen
55 Keong Saik Road
01-06
Singapore 089158
Tel: +65 6438 3836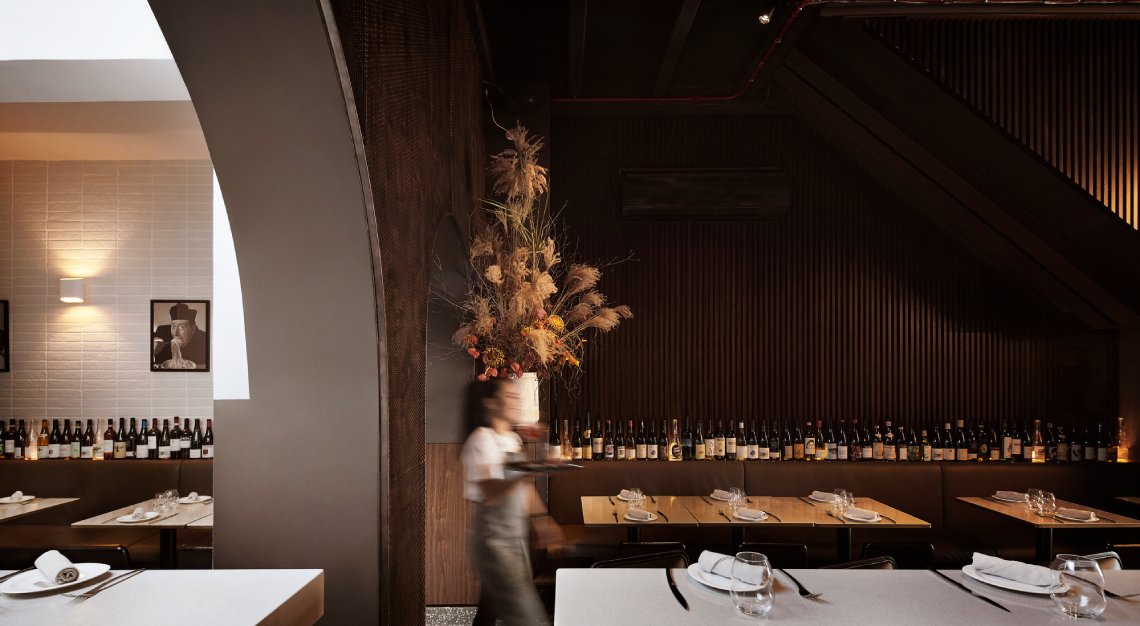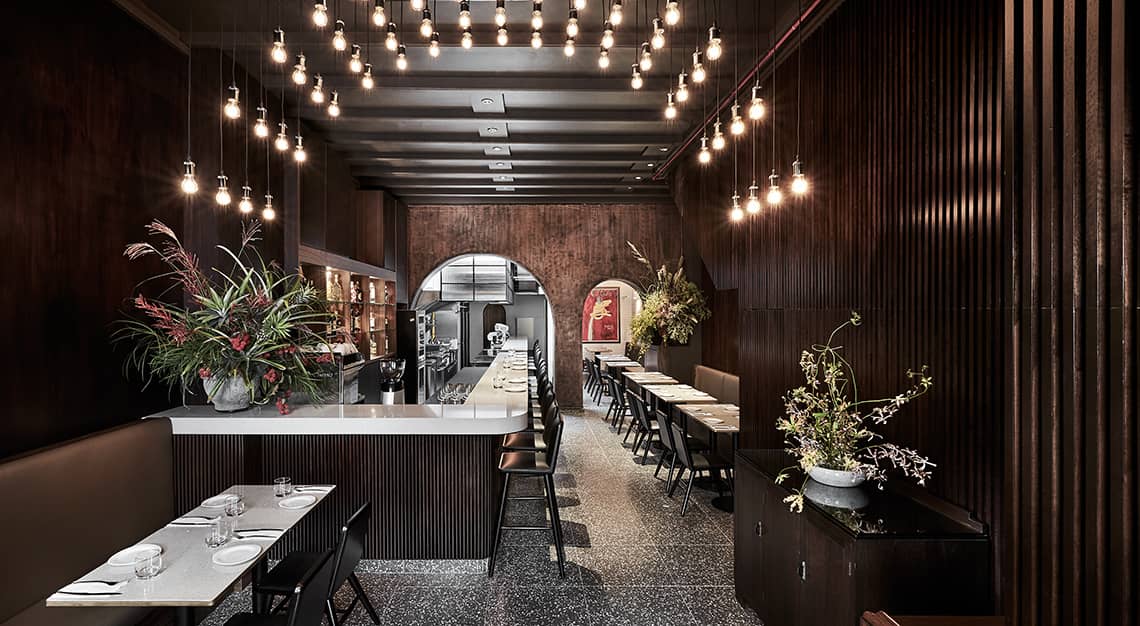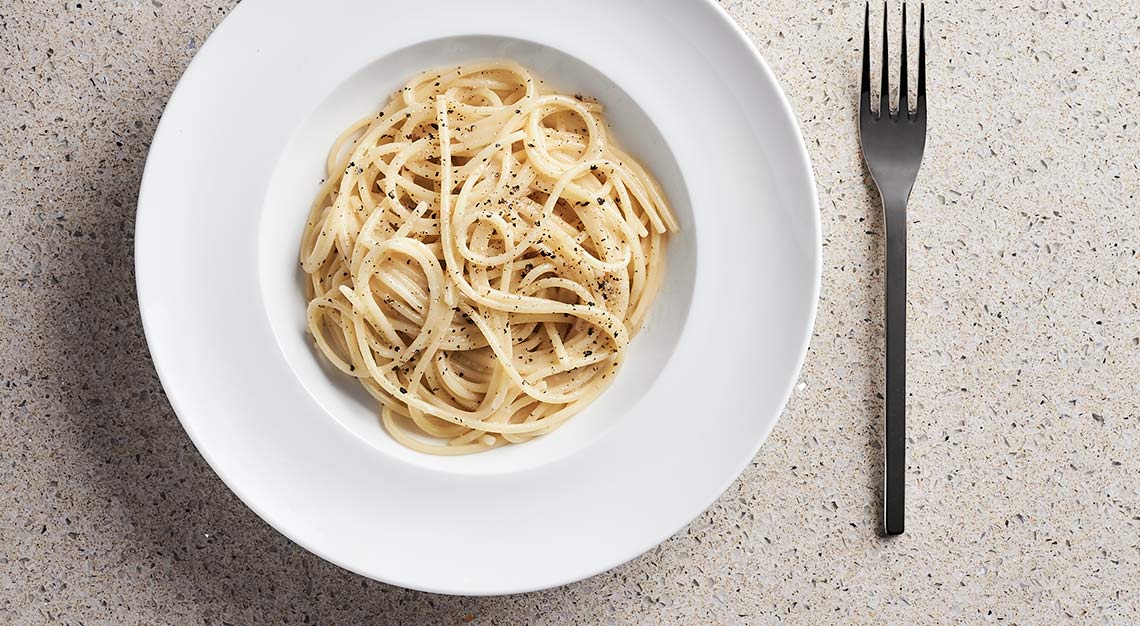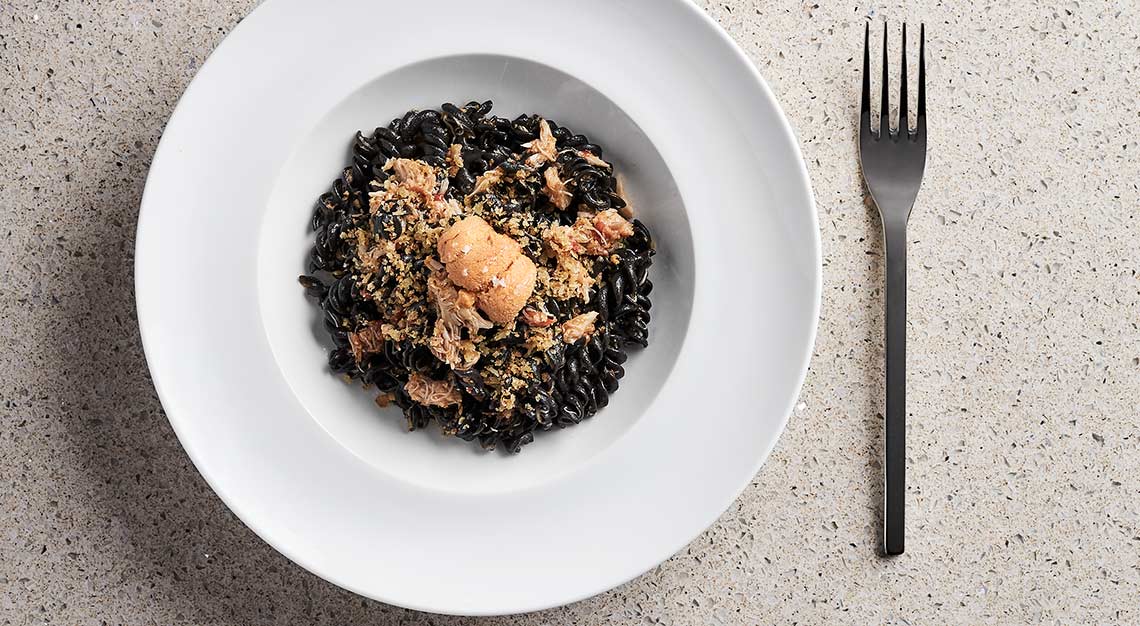 Bar Cicheti
Owner Ong Liling says: "Bar Cicheti has all the hallmarks of an intimate evening, from the start to the end – and then some. From the vision of cosying up to one another along a narrow Venetian alleyway, to the various textures and design elements reminiscent of '60s Parisian bistro charm.
Couples looking to get hot and heavy with a plate of pasta and a bottle of wine can ask for table 20, tucked under the stairs and lurking in its own shadow. It's the darkest corner of the pasta bar and perfect for recreating your very own Lady and the Tramp pasta-canoodling moment. This Valentine's Day, by way of tradition, we keep our pasta freshly kneaded by bare hands and wines bursting with life, with specials that take you from start to end – like pan-seared Capesante with hazelnut cream, leek, nori powder, orange and anchovy oil; a luscious Raspberry-Rose Semifreddo topped with pistachio, mascarpone cream, diamond cookies crumble and mint and the main affair – a Tonnarelli Nero for two that sees square-cut fresh pasta folded with squid ink that we pile on with langoustines, crab lump meat, datterini tomatoes, Japanese uni and toasted breadcrumbs."
Robb tip: If you ask nicely, sommelier-partner Ronald Kamiyama can serenade for the lady while wearing a sombrero.
Bar Cicheti
10 Jiak Chuan Road
Tel: +65 6789 9801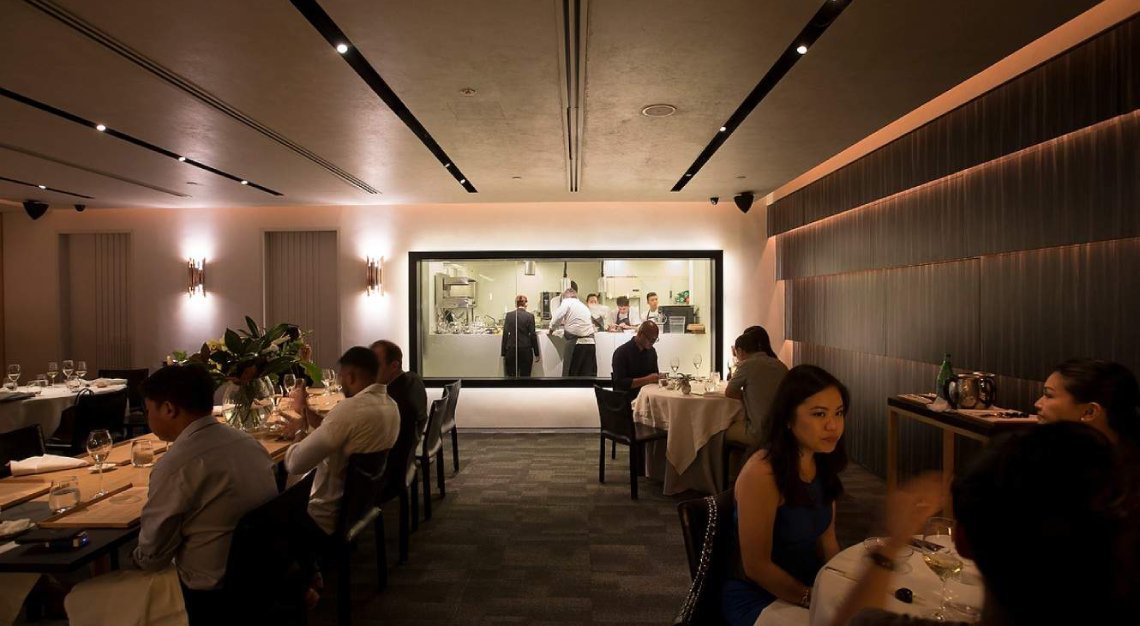 Iggy's
Founder Ignatius Chan says: "Iggy's, with just six tables, is one of the most intimate dining rooms in Singapore. The walkway leading into the dining room is a library of antique Michelin guides and a culinary photo wall of food and the many great Chefs that have graced our kitchen over the last 15 years.
The dining room has a full view of our see-through live kitchen and table number one, by the kitchen, is the most requested table for two. It has celebrated countless successful marriage proposals and wedding anniversaries.
This Valentine's Day, we have specially curated a highly seasonal menu with a romantic twist, featuring Rose & Arrow Estate wines from Oregon, USA. Made by renowned Burgundy superstar wine maker Louis Michel Liger-Belair of the fame Domaine du Comte Liger-Belair, it's paired with specially created Valentine's dishes such as the Lotus flower Consommé Royale, Red Red Carabineros Prawn and Rose & Hibiscus Dessert."
Robb tip: Don't leave without your gift. Every couple will get something special on Valentine's Day.
Iggy's
581 Orchard Road
Level 3
Hilton Hotel
Tel: +65 8188 3200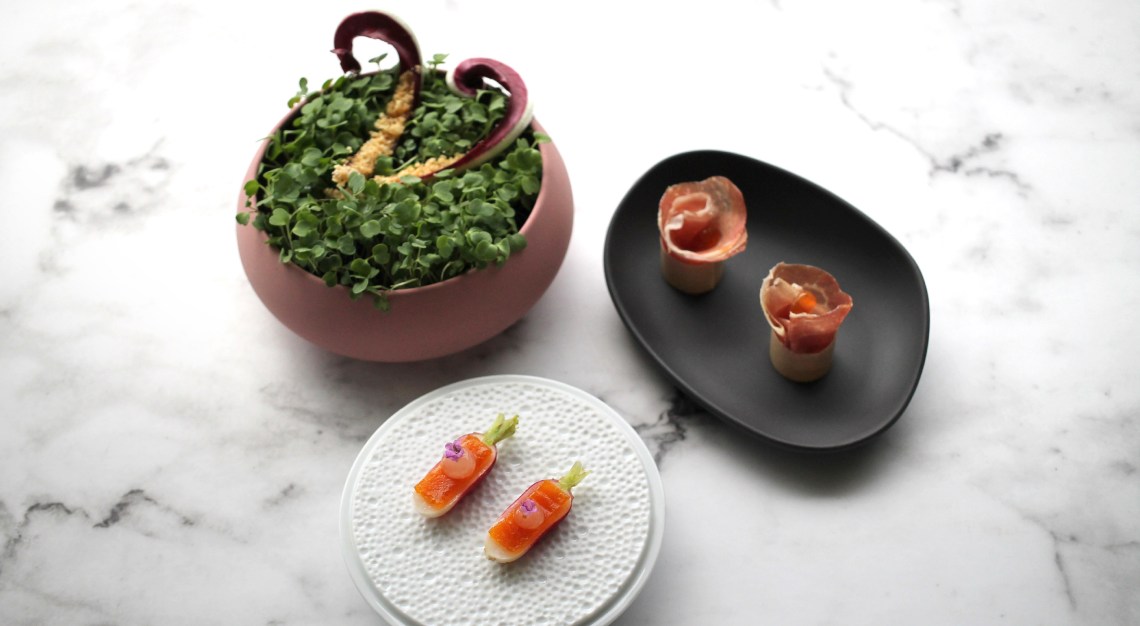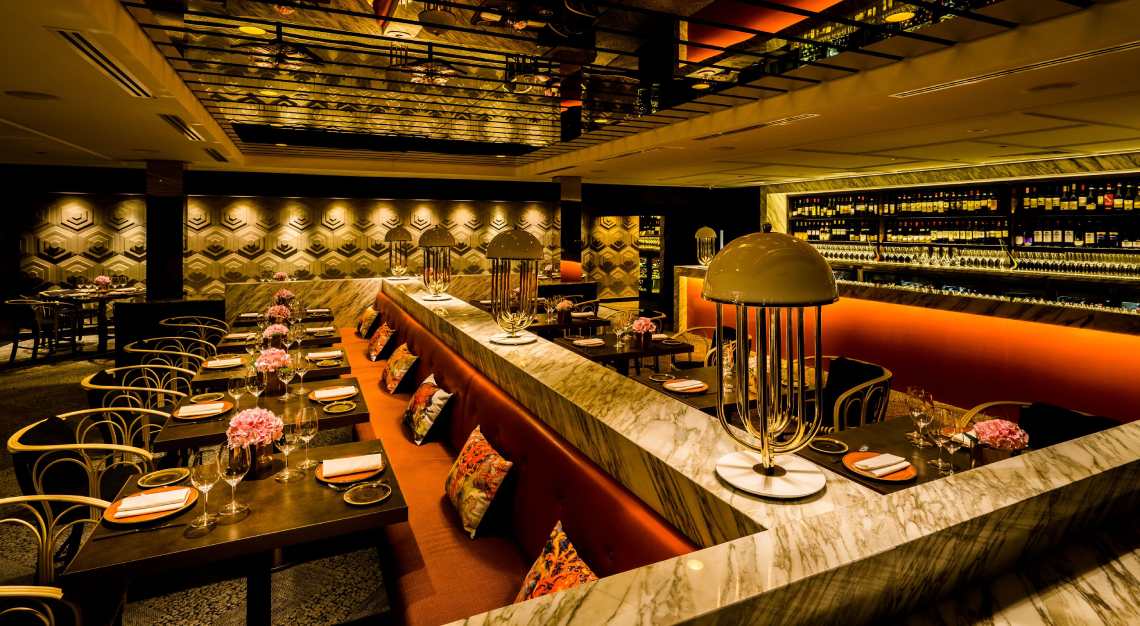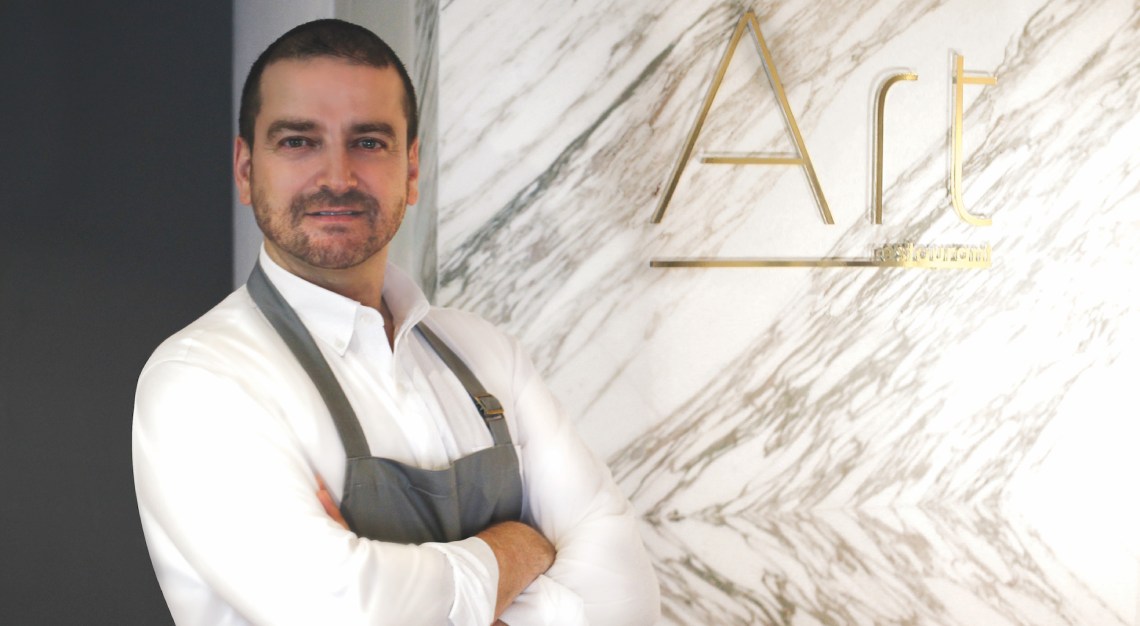 Art
Chef-owner Beppe de Vitto says: "Art is perfect for special occasions. The restaurant is luxuriously decked out in rich hues of polished brass and bronze with tinges of emerald and amber. For an intimate Valentine's dinner, the soft-cushioned banquettes are spacious yet cosy.
The menu at Art is a playful exploration and evolution of Italian culinary traditions. Ingredients, many of which are unique produce that I personally sourced from Italy, such as the olive oil and fig vincotto that are produced by my family farm. They take the lead in the creative process, while my personal memories guide the approach. The food is also intricate and thoughtful, with every detail and ingredient carefully sourced and treated in a way that honours its provenance.
This Valentine's Day, whet your appetite with an array of amuse-bouche that showcase the different flavours of Italy. The five-course menu (S$198++) sets the mood with a luxurious Purple Prawns Crudo with Oscietra Caviar, followed by an umami Hokkaido Scallops in Shellfish Sauce. Fresh sea urchin complements the Tagliolini handcrafted from the special khorasan wheat, and dor mains, choose from a light Seabass with Green Apple Sauce or a rich Challans Duck with a fragrant chinotto sauce. Then end the meal on a sweet note with a decadent Gianduja Chocolate Tart."
Robb tip: There are over 600 different labels of handpicked wines curated by a team of expert sommeliers, so knock yourselves out. For pre-dinner aperitifs or postprandial digestifs, proceed to Art's bar located at the Coleman Deck on level six – if dinner isn't going well, at least there's the stunning city skyline to look at.
Art
1 St. Andrew's Road
05-03
National Gallery
Singapore 178957
Tel: +65 6866 1977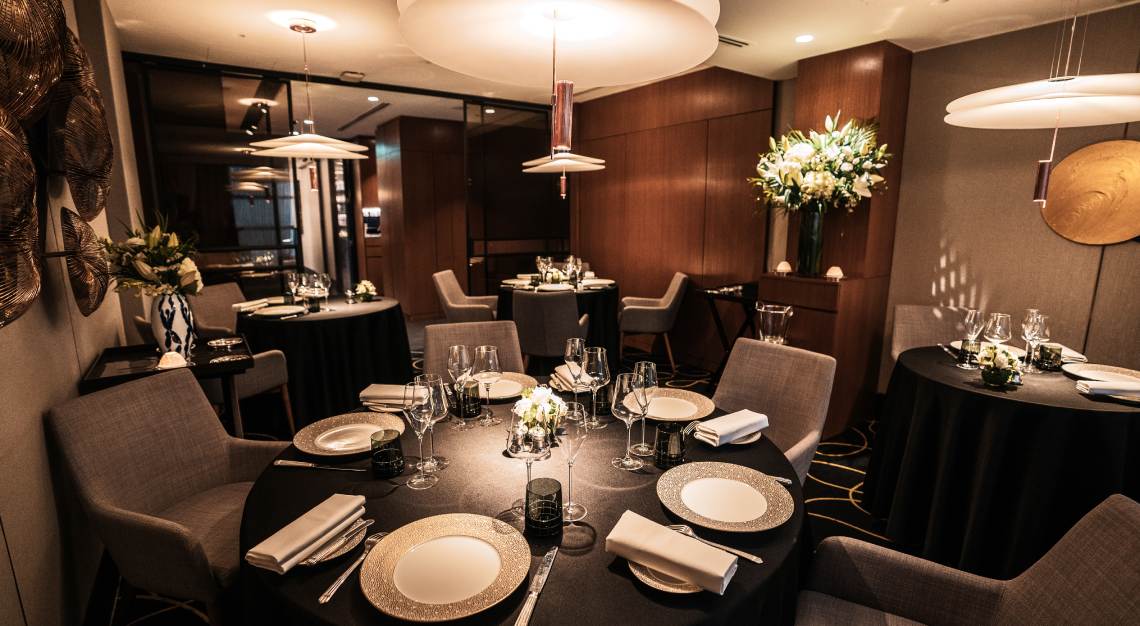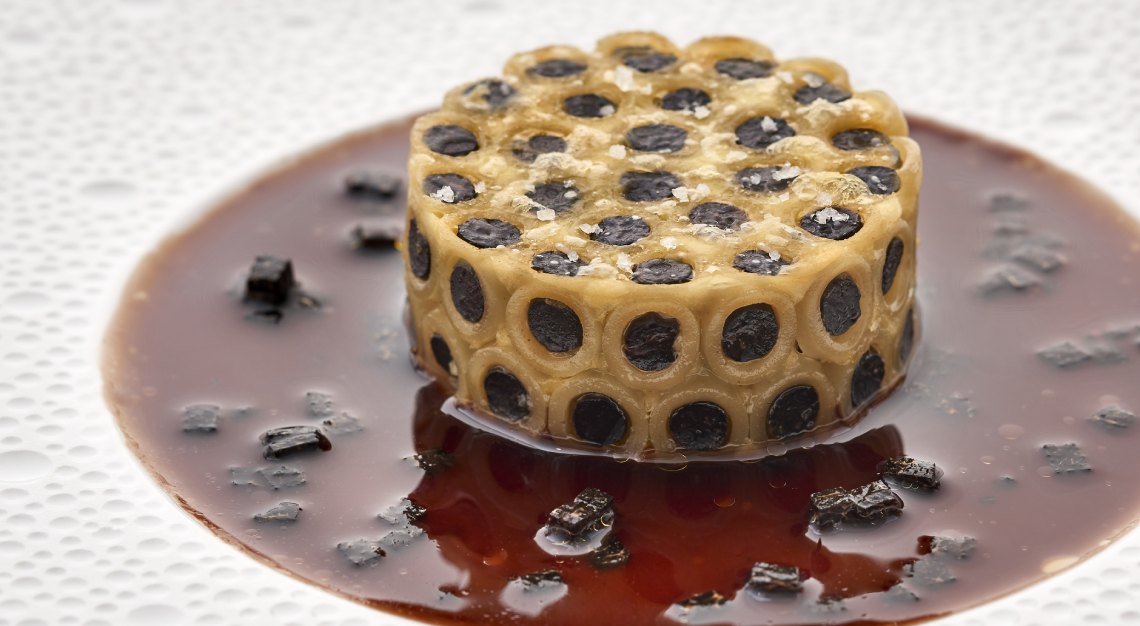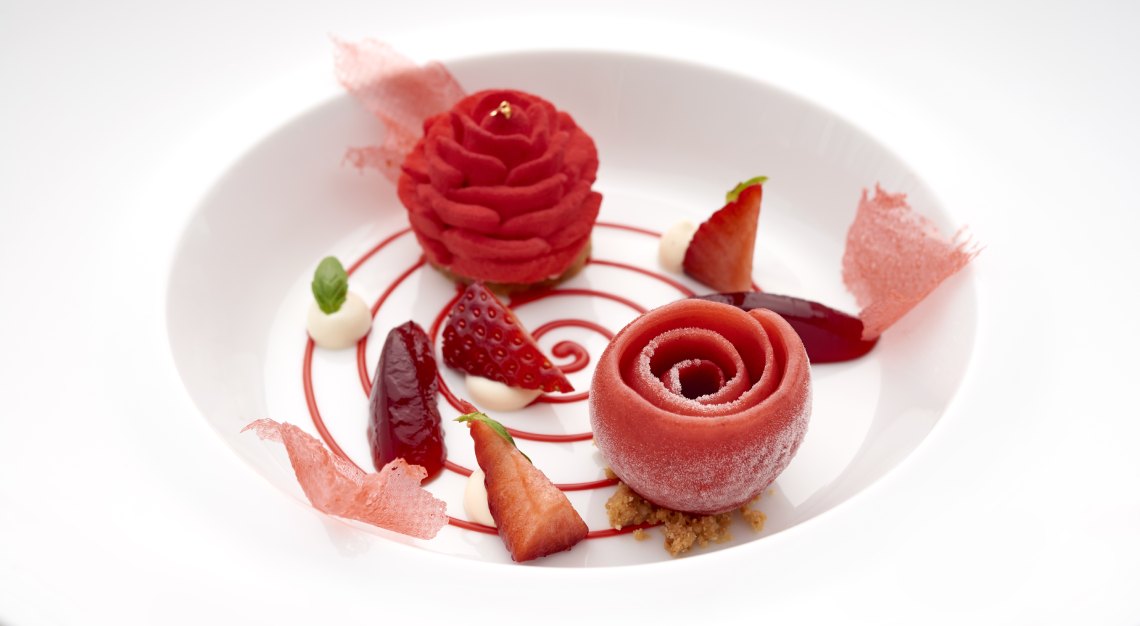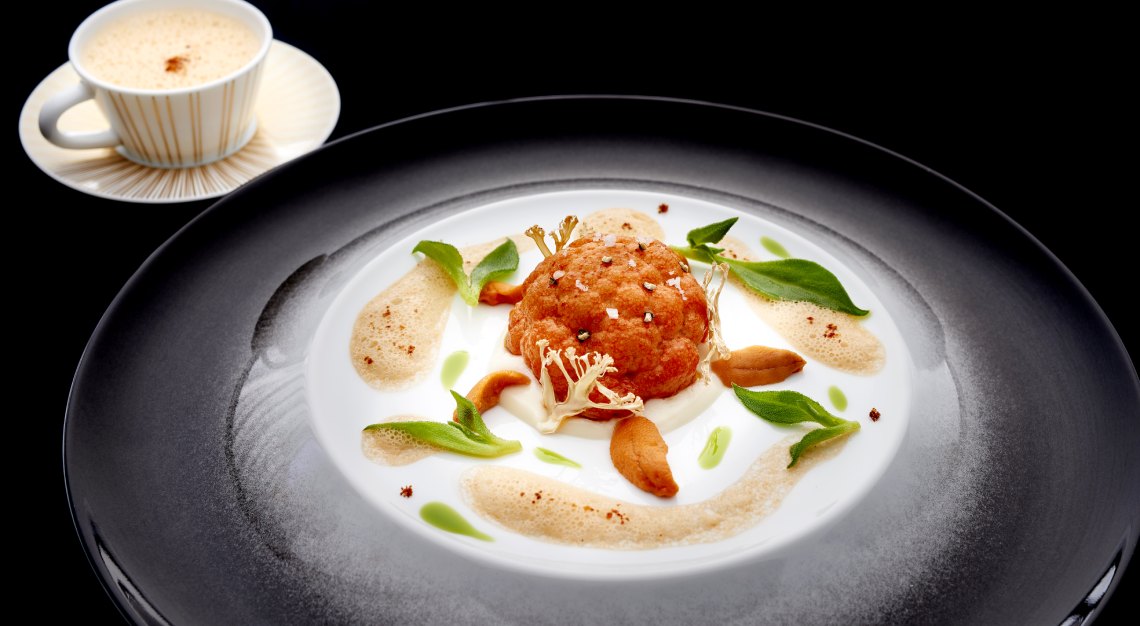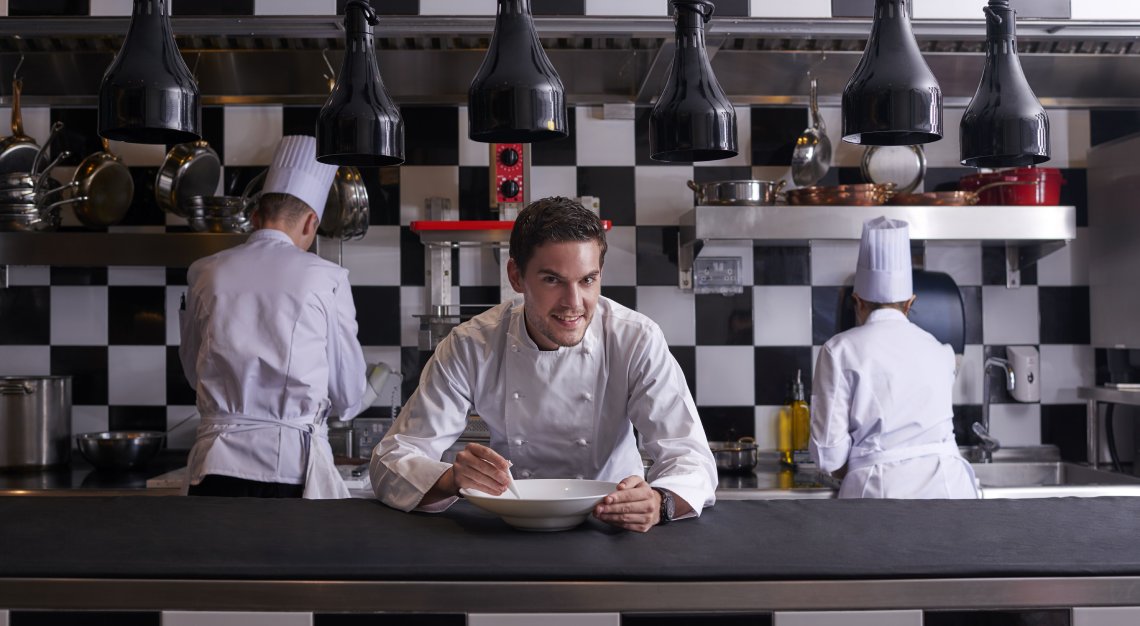 Vianney Massot Restaurant
Executive chef Vianney Massot says: "While Hong Kong Street can seem quite unassuming, I am proud to call it home to Vianney Massot Restaurant.
All aspects of the restaurant, from the decor to the ingredients used, are specially curated to ensure the best experience for our guests. We go above and beyond to make sure that each and every guest is carefully taken care of and feel like they are on a world-class culinary journey through France itself.
This year, we have designed the six-course Saint Valentine menu. Indulge in restaurant signatures such as the Black Truffle Macaroni Cheese Gratin and the Roasted Cauliflower with Lobster Roe and Sea Urchins, and end the night on a sweet note with a special Valentine's Day dessert created by our talented pastry chef, Maxine Ngooi. The dessert features Japan's most highly regarded Hakata Amaou strawberries which are carefully prepared and shaped as roses to celebrate love in its entirety." 
Robb tip: Reserve a spot at the Chef's Tables, where couples may enjoy an intimate experience and at the same time, witness the action of a Michelin-starred kitchen.
Vianney Massot
39 Hongkong Street
Singapore 059678
Tel: +65 6909 6360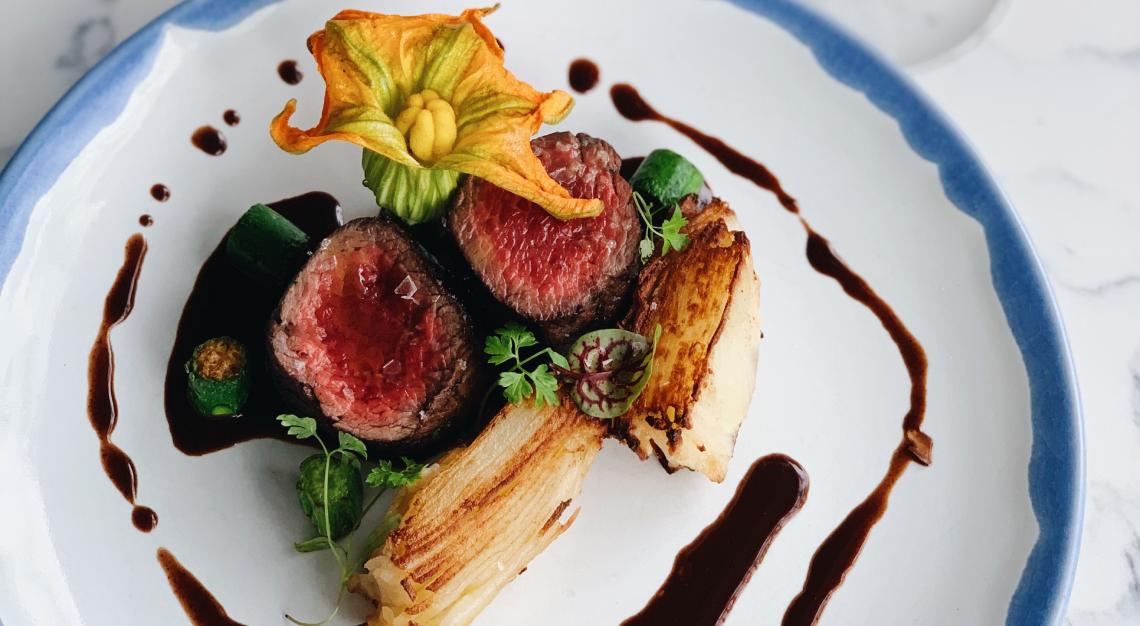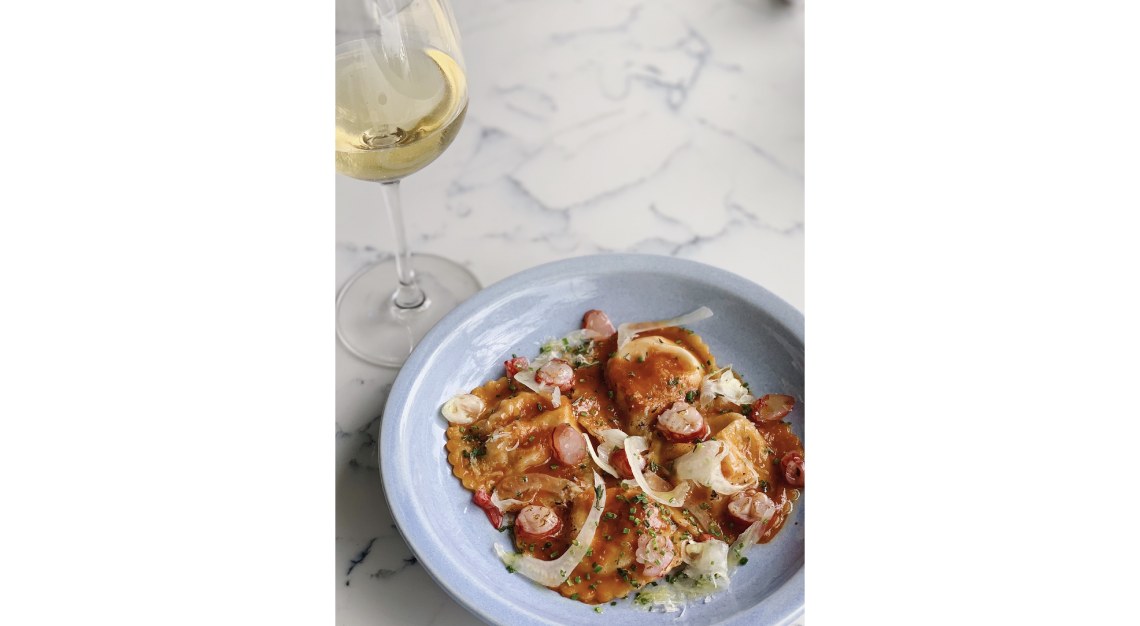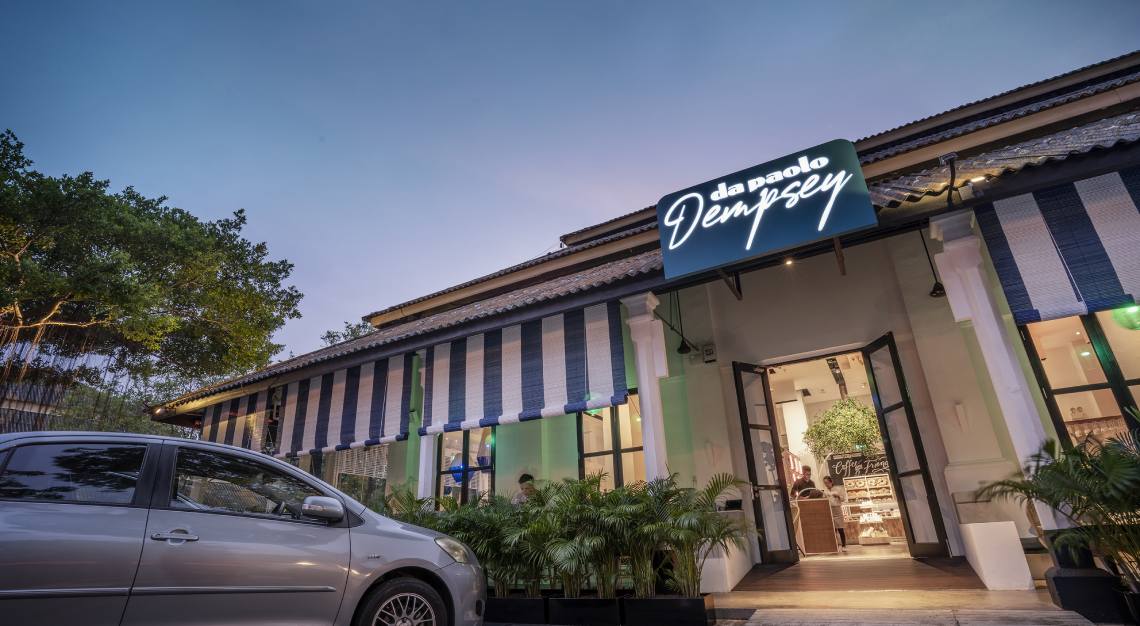 Da Paolo Dempsey Restaurant & Bar
Group executive chef Andrea Scarpa says: "Stepping into our restaurant nestled within the Dempsey Hill enclave will make one feel as though they've been transported to South Italy. We've outfitted the interiors with multi-coloured majolica tiles, terrazzo tables, a reconstructed olive tree, and Sicilian lemons that hangs overhead at the bar. All these elements add up to exude a vibrant Italian summer vibe, and is the perfect spot for date nights and special occasions. The Da Paolo brand reflects our strong familial bond and is built from a place of love. We also took special care to add a personal touch to the space by including some furniture from our family home in the restaurant."
Robb tip: This 14 February, forget about the à la carte menu (it won't be available anyway) and give the Valentine's Day menu a shot. A three-course menu (S$98++) will be available from 5.30pm, while a four-course (S$138++), 8.15pm. Look forward to dishes like Handmade Seafood Ravioli with crustacean sauce or the Chestnut Agnolotti tossed with brown butter, black winter truffle and parma ham foam. Don't forget to add on a wine pairing, too, which goes at $18++ and $27++ respectively.
Da Paolo Dempsey Restaurant & Bar
8 Dempsey Road
01-13
Singapore 247696
Tel: +65 6261 3128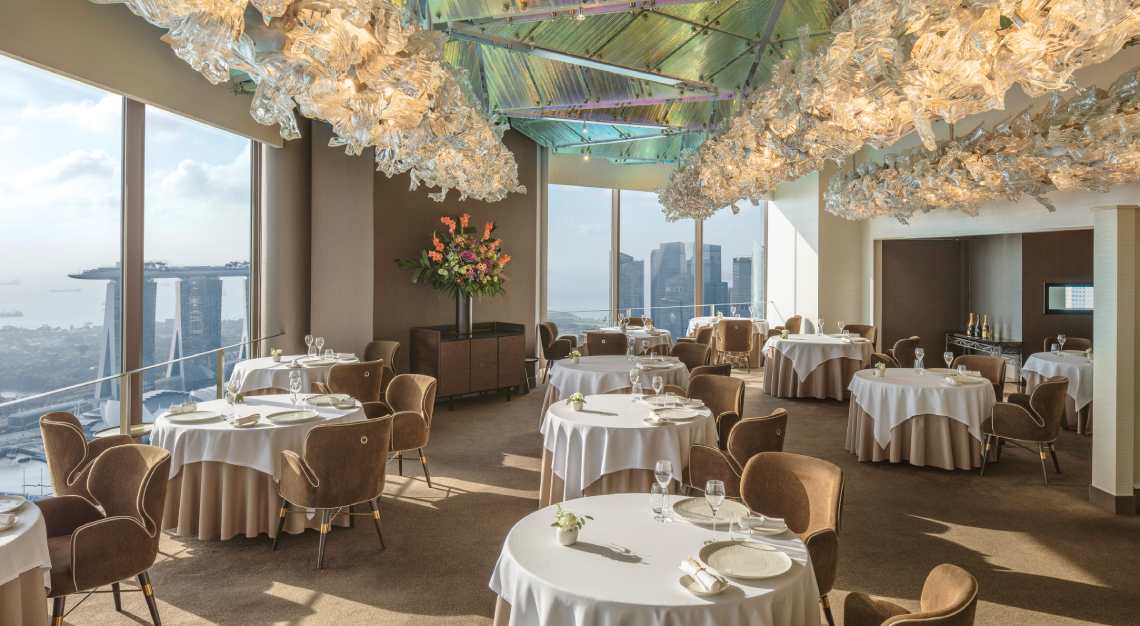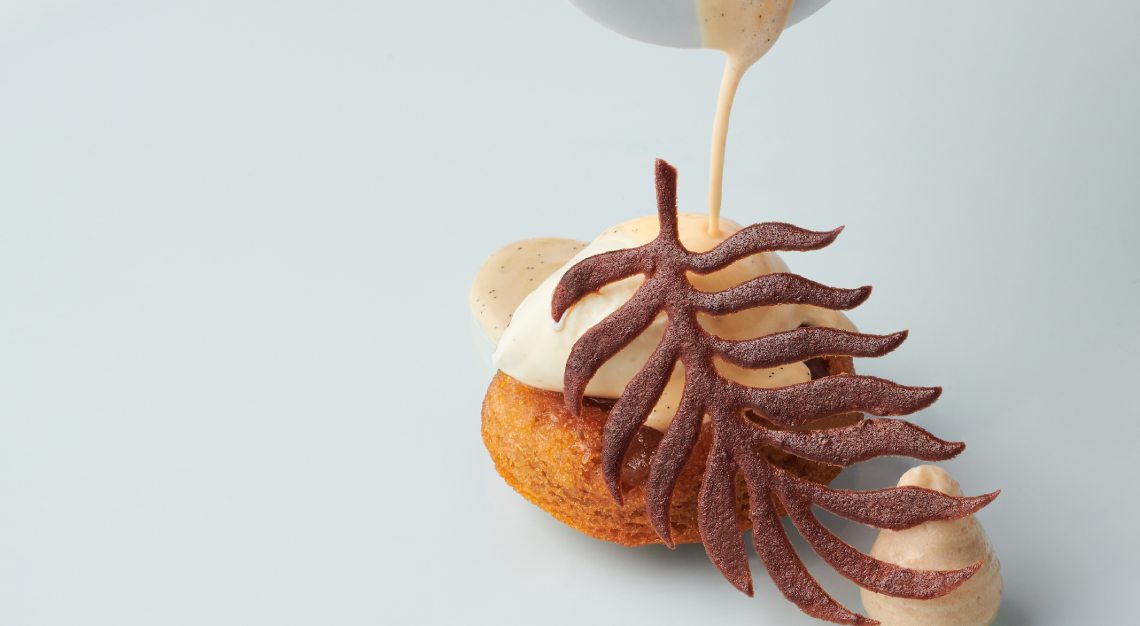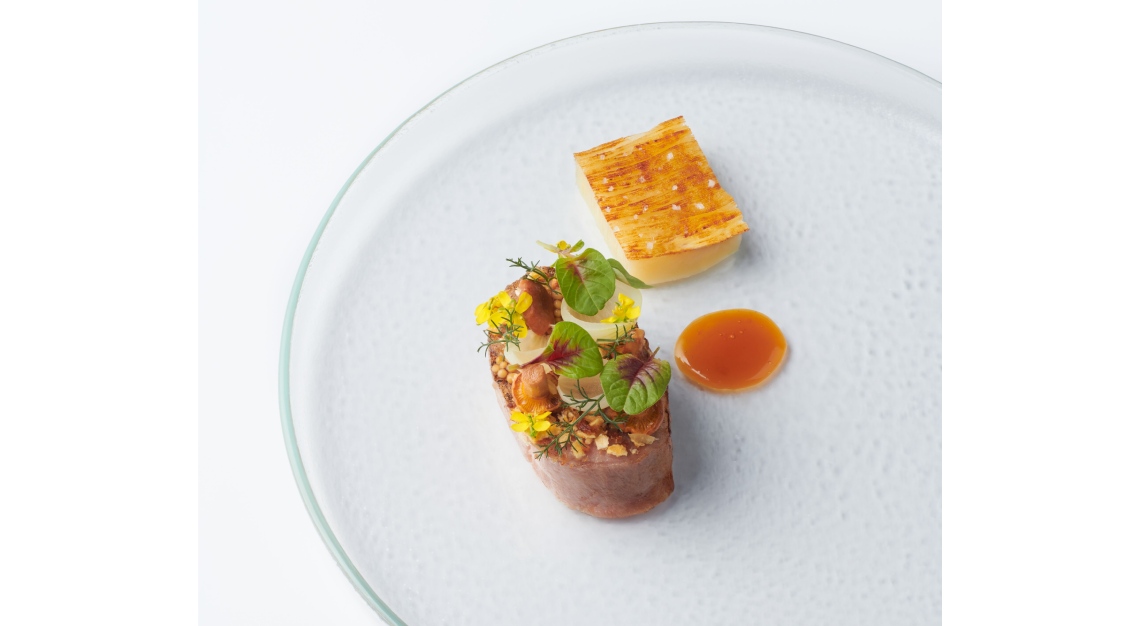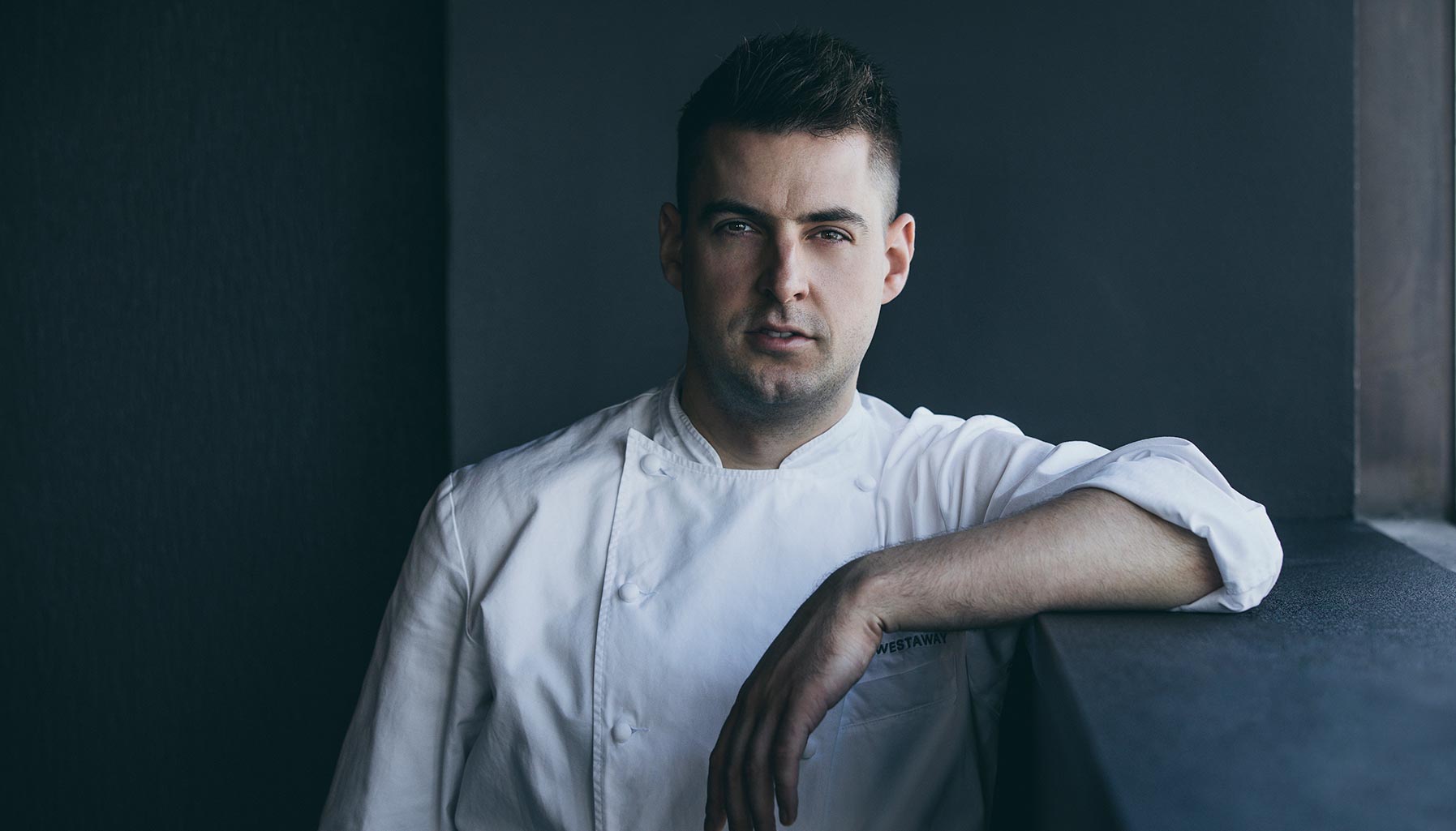 Jaan by Kirk Westaway
Chef Kirk Westaway says: "For the ultimate Valentine's Day experience, every touchpoint at JAAN has been carefully considered. From our 70th floor location, the sweeping marina views make it the perfect setting. And for the menu, our team has specially curated a series of dishes that celebrate the finest British produce. Coupled with our extensive wine programme and world-class service, our guests are always in good hands."
Robb tip: You'll always have a good time at Jaan, and you'll never leave hungry. Currently available is the Winter Menu, which features bite-sized Fish and Chips, a lightly salted cod brandade tartlet, the Roast Potato Soup (a crowd favourite) and Dingley Dell Pork, which is slow-roasted and seasoned with a salted lemon confit. Dinner goes for S$278++ a head, with wine pairing at S$220++.
Jaan
2 Stamford Road
Swissôtel, Level 70 The Stamford
Singapore 178882
Tel: 6837 3322
Tel: +65 6261 3128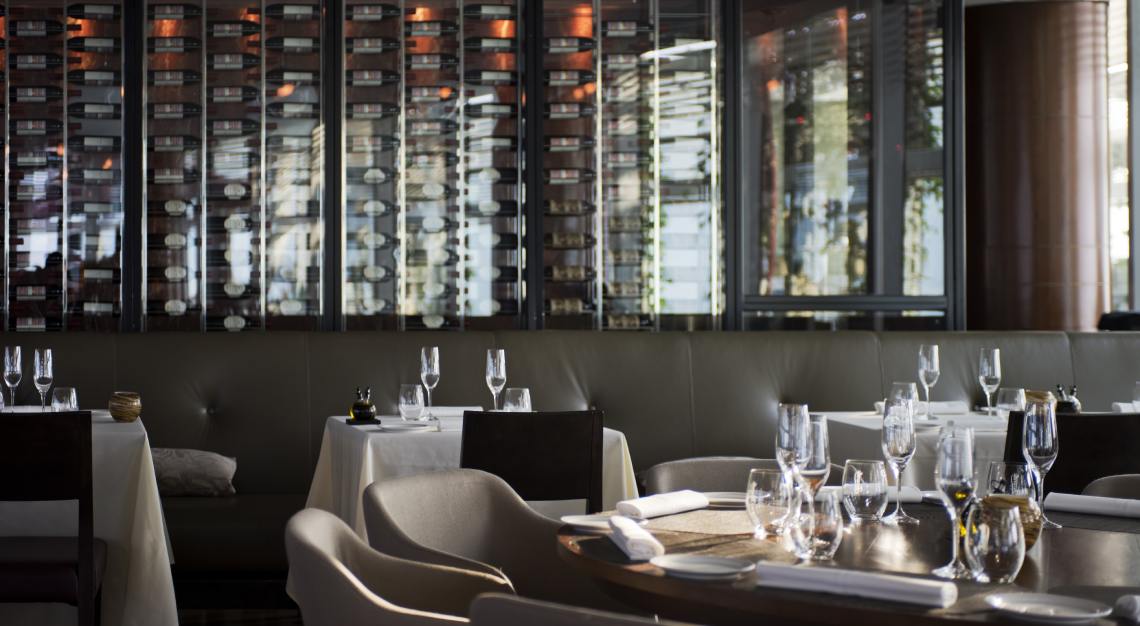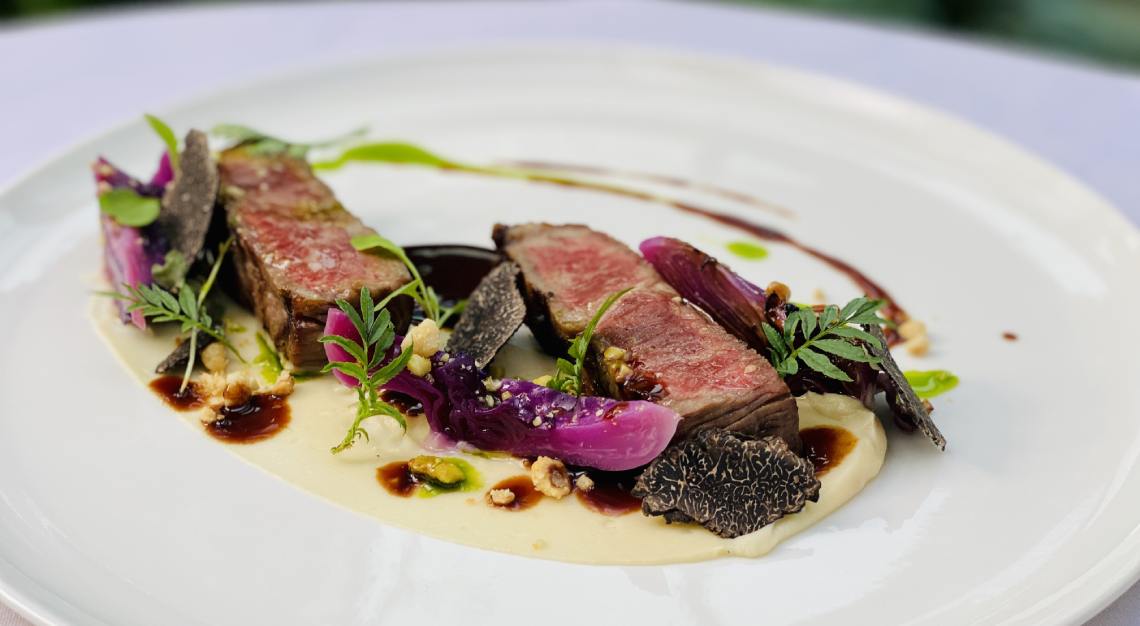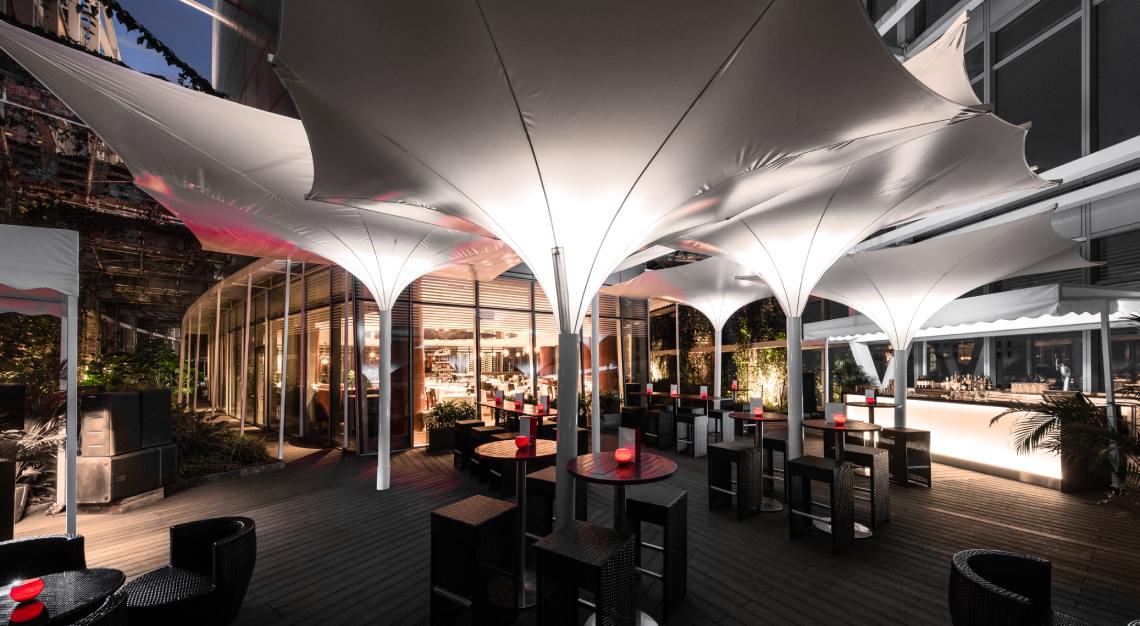 Zafferano Italian Restaurant & Lounge
Head chef Andrea de Paola says: "Zafferano is the only contemporary Italian restaurant in Singapore located high up on the 43rd level, and equipped with an elegant ambience backed with the gorgeous Marina Waterfront panorama. For special occasions, tables by the full-length glass window in the main dining room have wonderful views of the city.
The Sa 'Ti Amo menu for Valentine's Day is inspired by my travel experiences around my favourite places in Italy, such as Tuscany, Campania, Sicily and Piemonte. During those journeys, I picked up recipes and tasted new flavours with my wife-to-be right next by my side, so this is a special menu close to my heart and dedicated to our love."
Robb tip: If you can't get a good table, ask to sit at the Terrace Lounge's al fresco rooftop bar, which is just as perfect for a cosy celebration.
Zafferano Italian Restaurant & Lounge
10 Collyer Quay
Level 43, Ocean Financial Centre
Singapore 049315
Tel: +65 6509 1488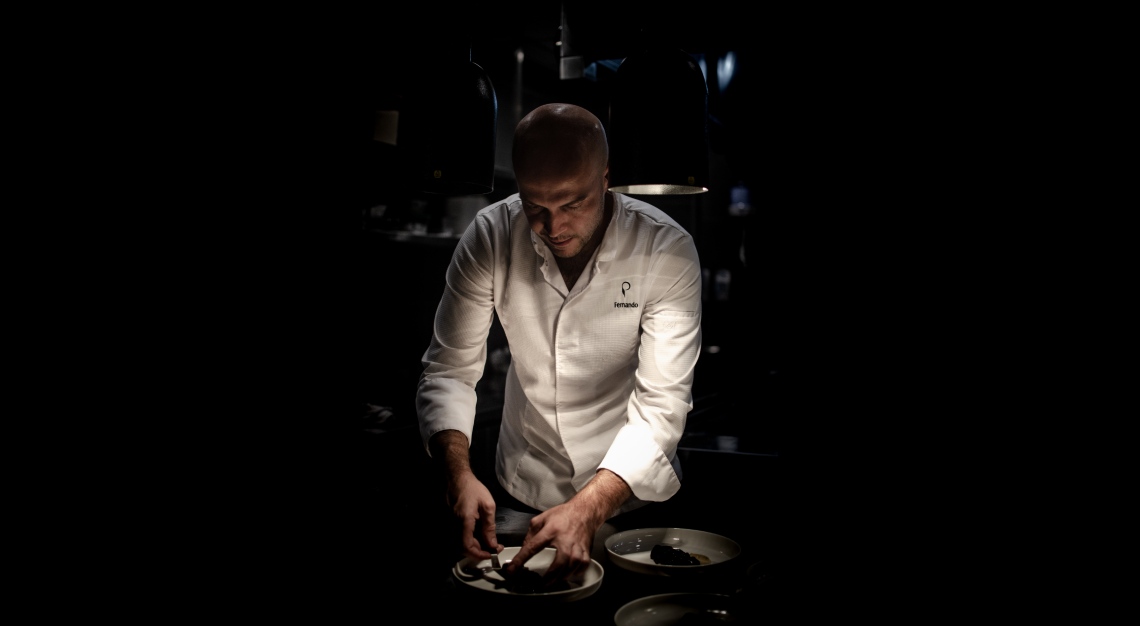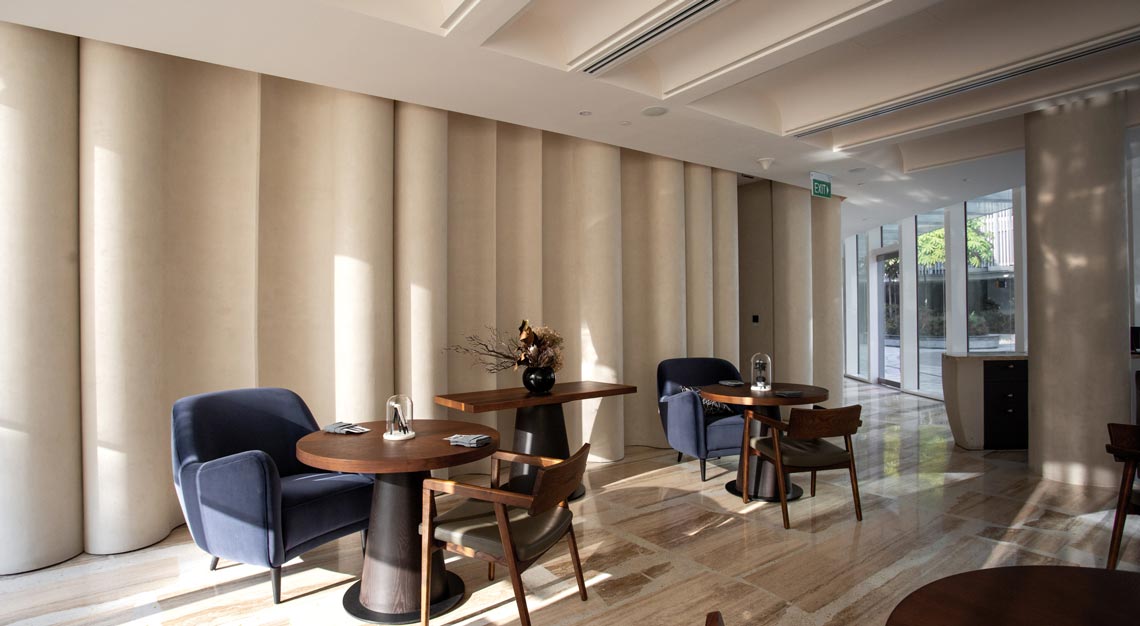 Preludio
Chef Fernando Arévalo says: "To me, real romance is defined by sharing new experiences for the first time with people you love. It's not about heart-shaped gifts and strawberries. Even though Preludio is a fine dining restaurant, we aim to create a relaxed, friendly environment, where one can creatively express ourselves for diners to enjoy a unique experience. Diners can expect some fun with surprises like our edible piñata that we present to those celebrating a special occasion. It's always nice to watch our diners' reactions when they try to hit the chocolate piñata with a spoon, and break it open into a splatter of housemade candy. It brings out the child in them, plus there's nothing like a dining room filled with laughter and high spirits all around."
Robb tip: You're just in time for Preludio's second chapter. Arévalo, who pictures his restaurant as a novel, zeroes in on Author's Cuisine and will explore chapter two with dishes angled around 'time'. Enjoy an eight-course dinner at S$238++ or seven-course lunch at S$118.
Preludio
182 Cecil St
03-01 / 02 Frasers Tower
Singapore 069547
Tel: +65 6904 5686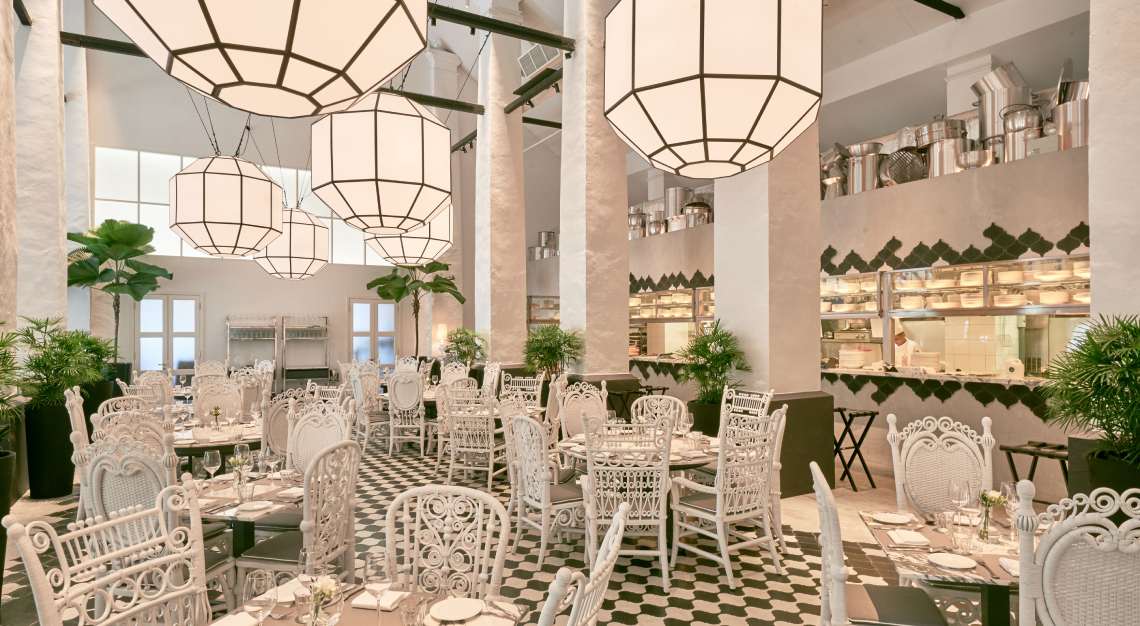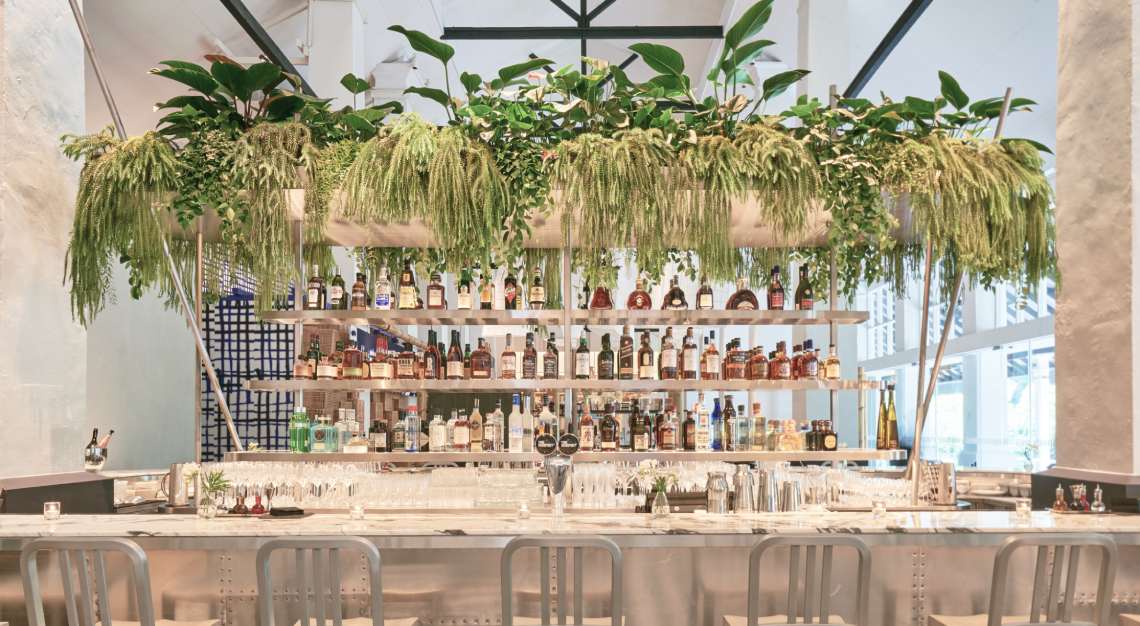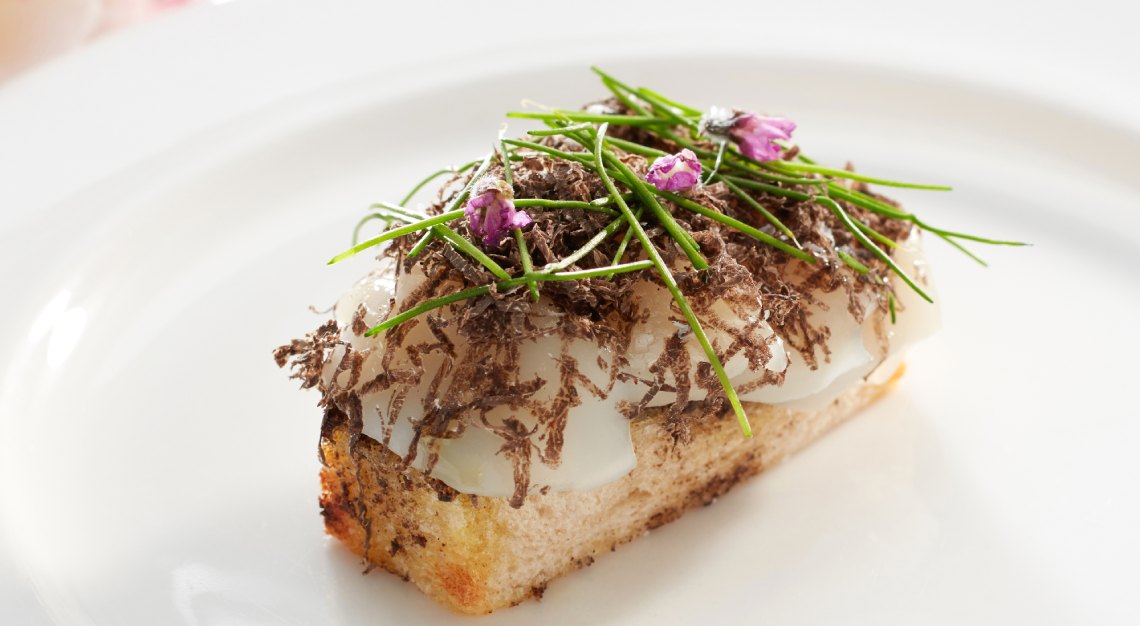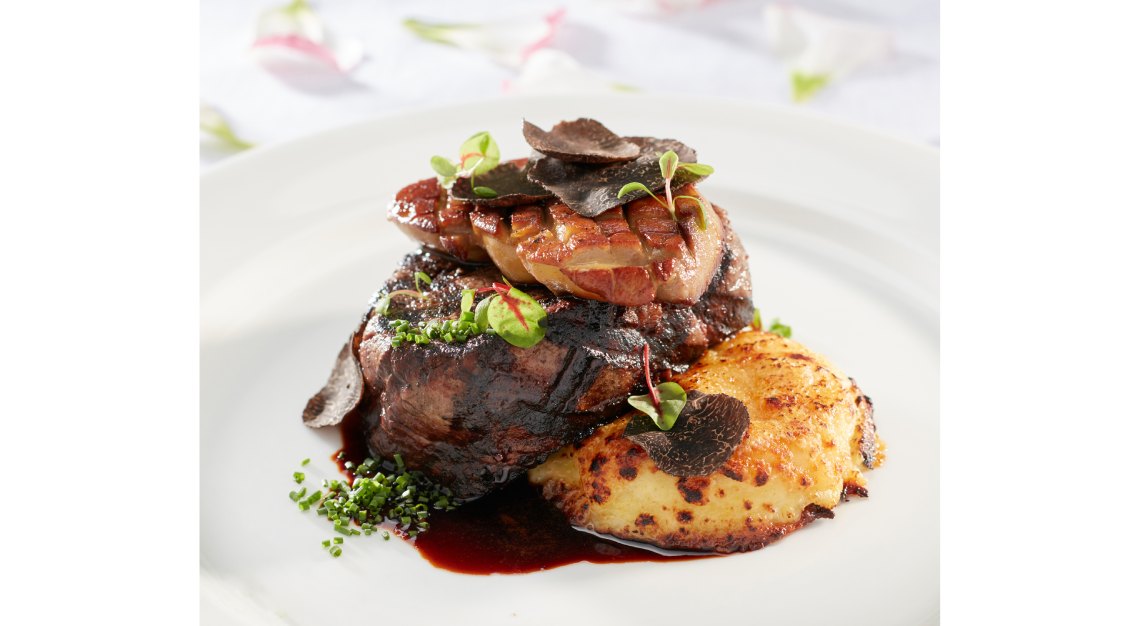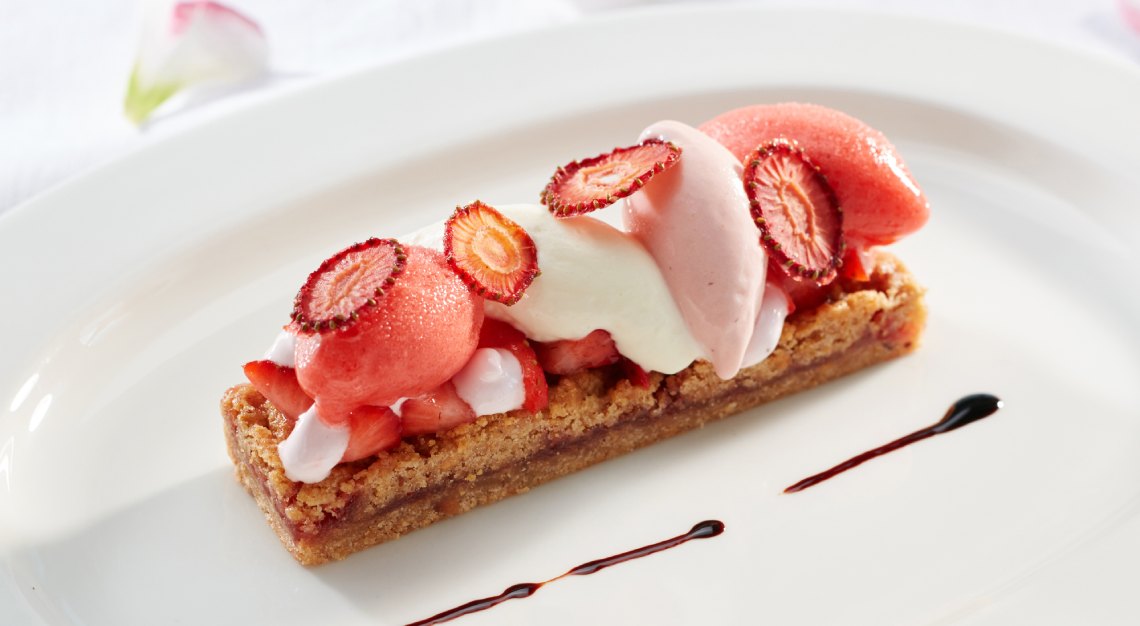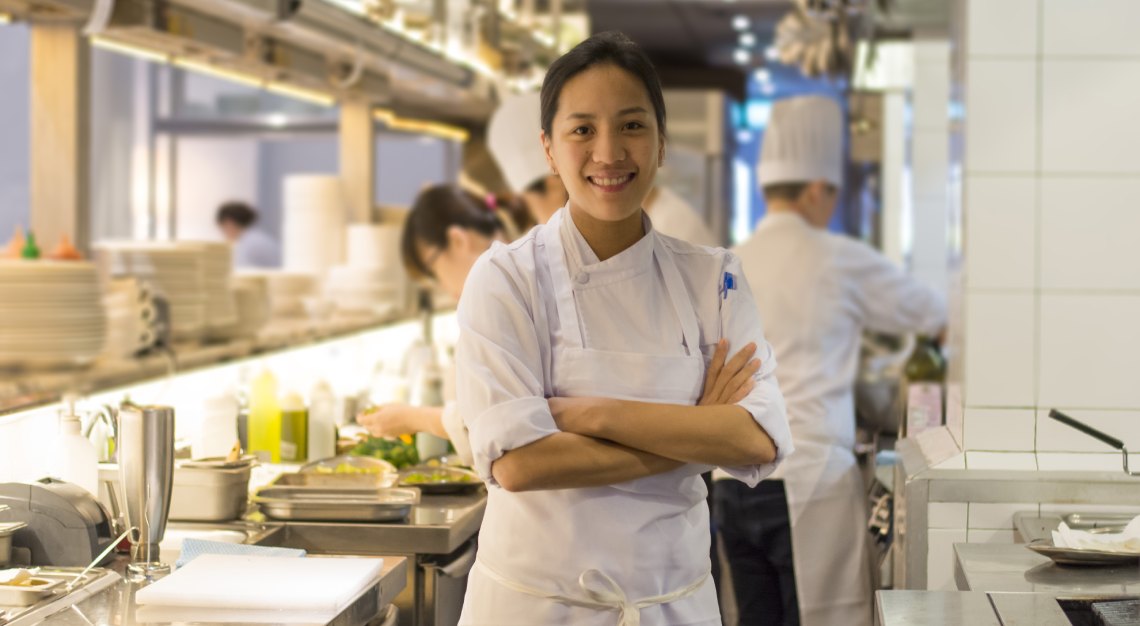 The Dempsey Cookhouse & Bar
Executive chef Lisa Revilla says: "The Dempsey Cookhouse and Bar is located away from the hustle and bustle of the city and surrounded by lush greenery, making it a unique and intimate place to dine at. The ambience is classic with its black and white aesthetics, high ceiling and glass windows that allow for natural light to stream in.
For me, the best tables are the ones next to the veranda because of the soft glow from the hanging row of vintage lights. They overlook the garden, too. Smaller groups are seated here, so it's a cosy corner where you can have your own intimate space."
Robb tip: Enjoy Valentine's Day specials like a Tornado Rossini, steak that's topped with foie gras, Warm Black Truffle Toast with scallops and a Strawberry Lizner. And if you like rum, order the Valen cocktail, a mix of smokey Brugal Anejo stirred with Tempus Fugit Violettes, blackberries and raspberries. These are available at Como Club as well.
Dempsey Cookhouse and Bar
17D Dempsey Road
Singapore 249676
Tel: 1800 304 5588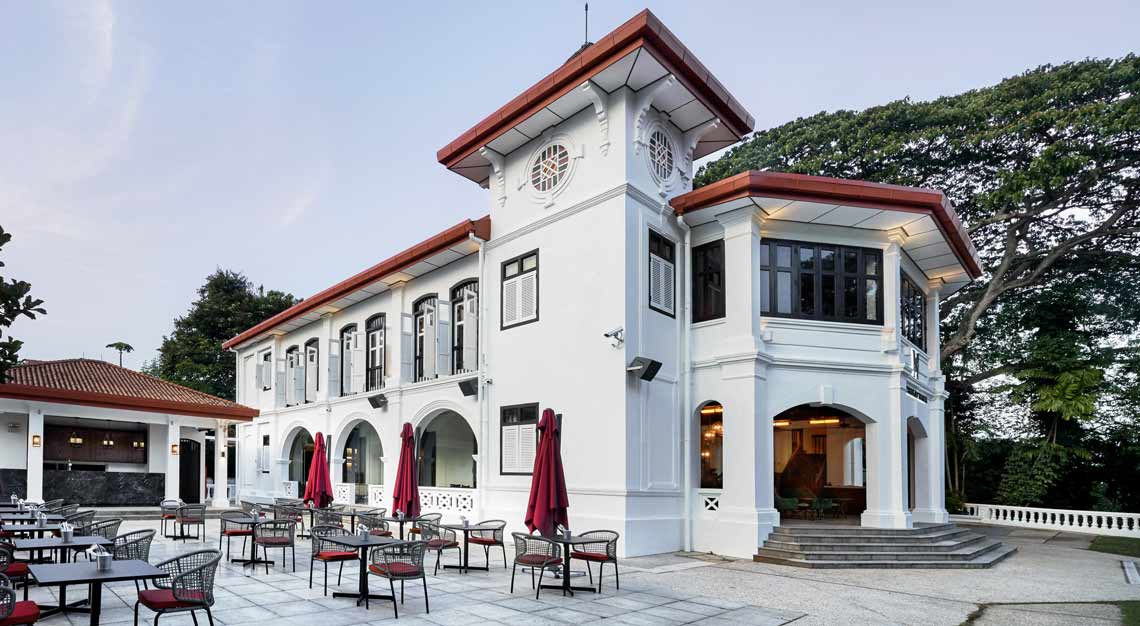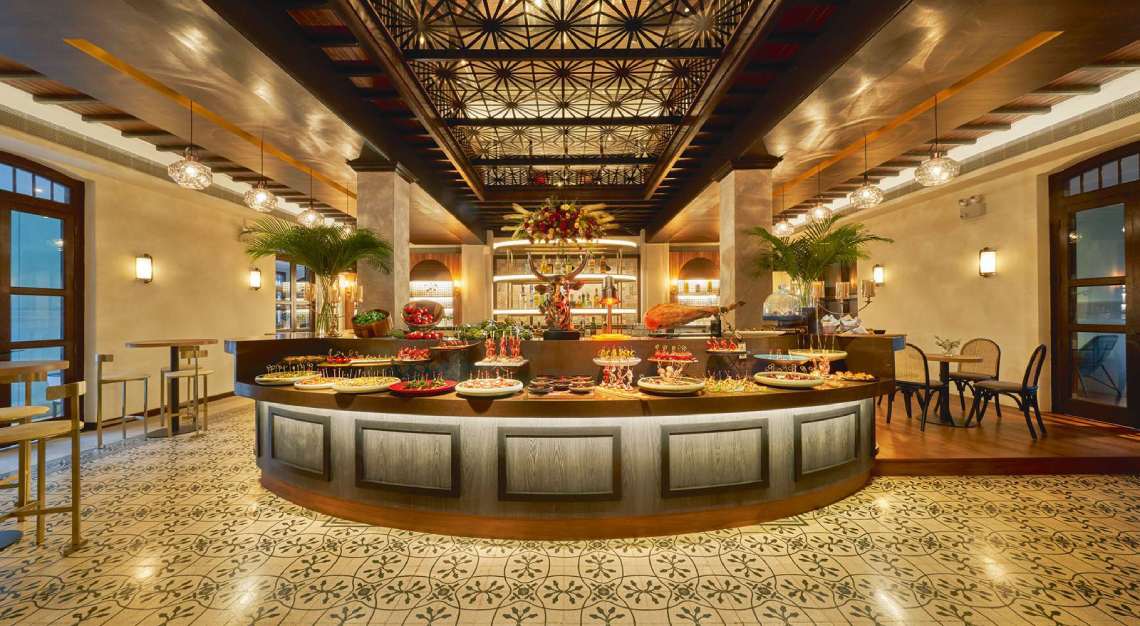 Alkaff Mansion
Head chef Tom Kung says: "As head chef, I've always felt that it is a privilege to work at The Alkaff Mansion. The history and the beauty of the property truly makes it the most romantic and beautiful lifestyle F&B mansion in Singapore. With two dining concepts, TXA Pintxo Bar and UNA, couples can choose if they want a passionate evening at TXA or a warm tender experience in UNA. In fact, since our opening, UNA has proven to be the destination of choice for couples with discerning palates, of all ages. When I have time to come out of the kitchen to speak to my guests, I have always found it very touching to see elderly couples who still take time to dine with each other and make sure their love is still going strong."
Robb tip: Looking for alternative wedding venues? Skip the dull hotel wedding for an elegant party at the Alkaff Mansion instead. More details here.
Full review here
Alkaff Mansion
10 Telok Blangah Green
Singapore 109178
Tel: +65 8126 8844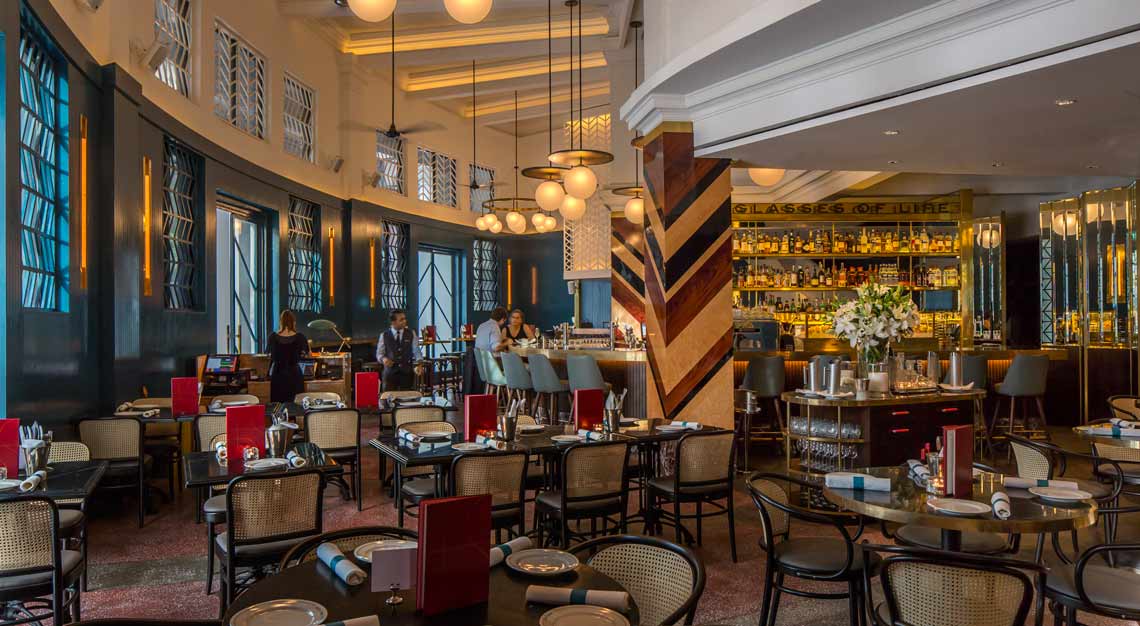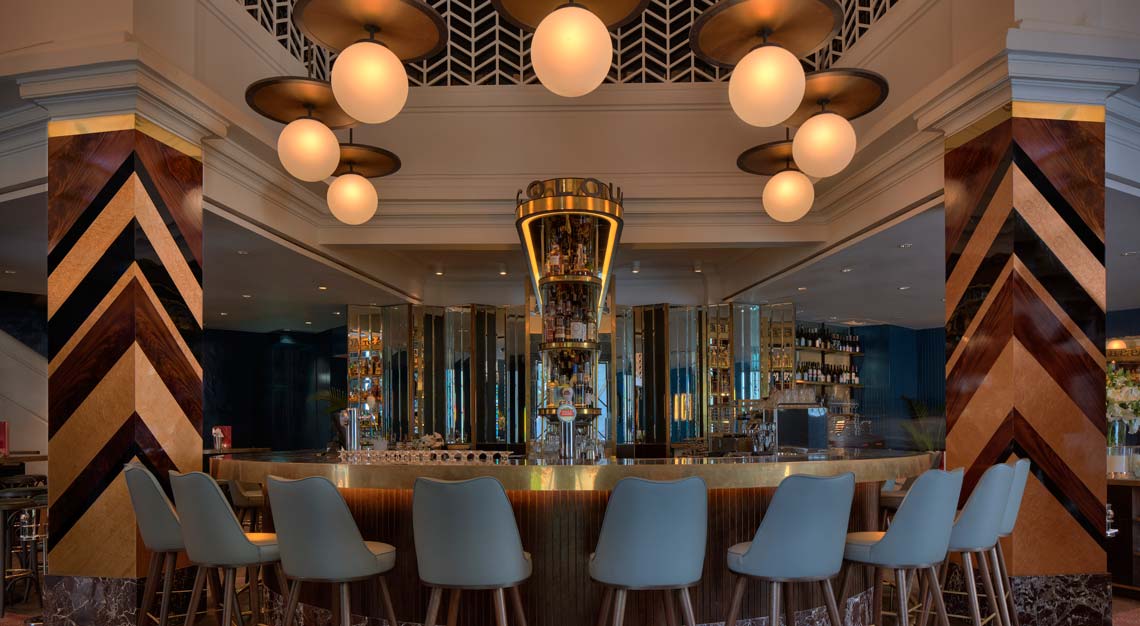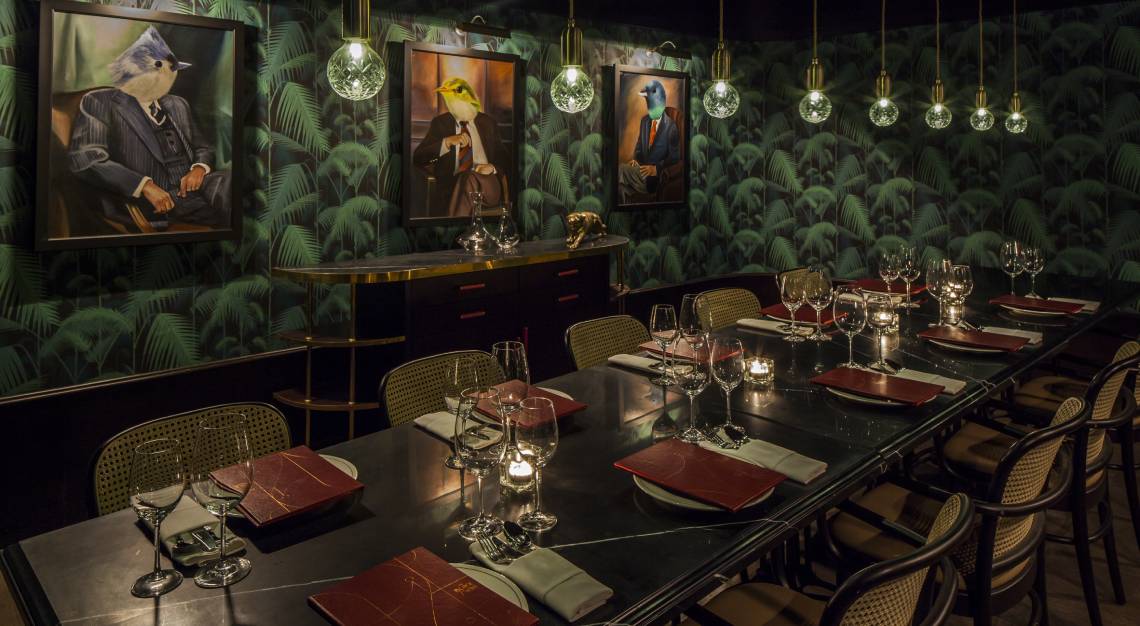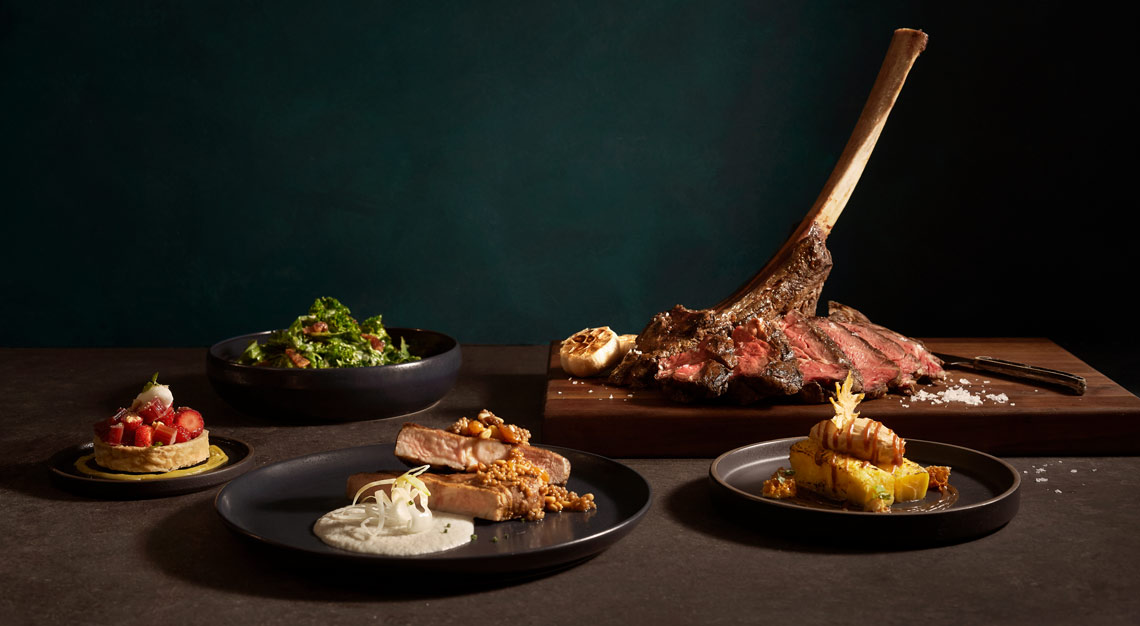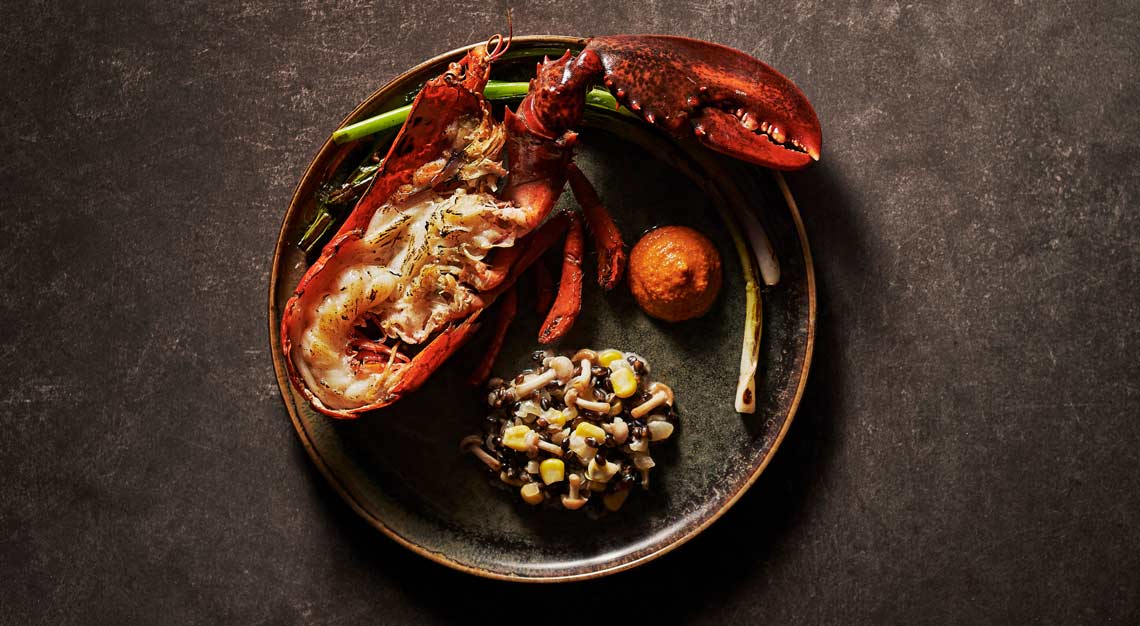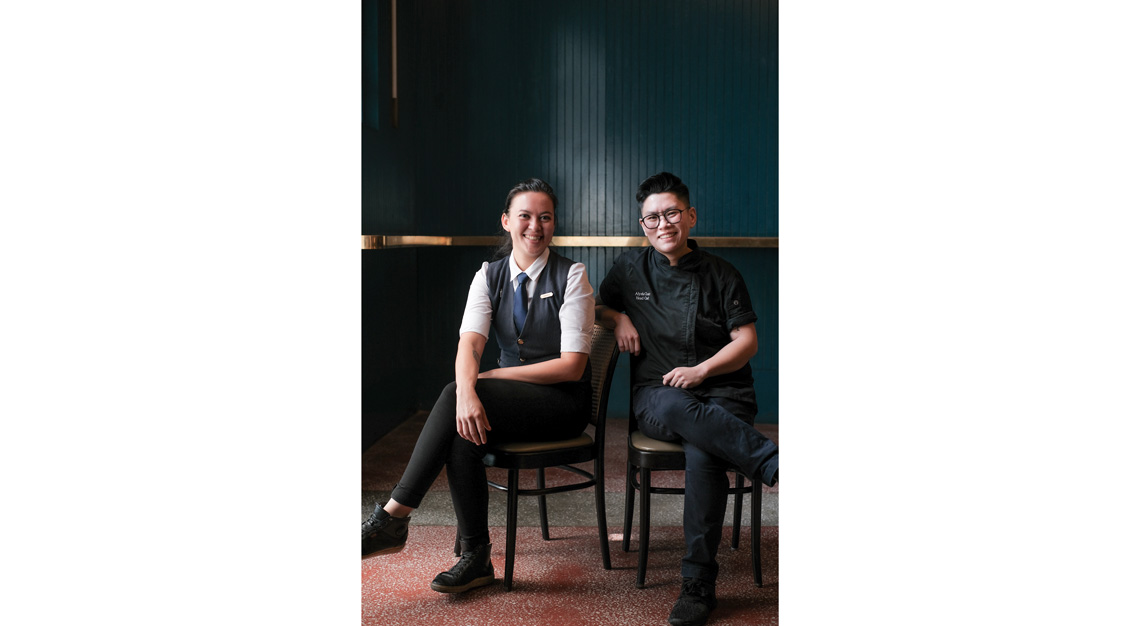 The Black Swan
Head chef Alysia Chan says: "Much of the inspiration behind The Black Swan was derived from the Roaring '20s, where love and life were celebrated in equal measure, and that's what makes this space so compelling, especially to couples. We've seen a few proposals here during my time here and to be able to provide that romantic atmosphere for them to celebrate such a defining moment in their lives is very special to us."
Robb tip: The Valentine's Day menu features four courses – the Lambchetta with garlic whipped feta sounds divine – and is available at two seatings. It's S$98++ (S$30++ for wine pairing) at 6pm, and S$118++ (includes a glass of sparkling wine; S$30++ for wine pairing) at 8.15pm.
The Black Swan
19 Cecil Sreet
Singapore 049704
Tel: +65 6438 3757