Our favourite restaurants for date night
Whether it's enjoying an evening at home or out on the town, there's a timeless romance that comes along with enjoying a really great meal for two. And while you could break out the pots and pans in your kitchen or opt to order in, getting dressed up and going for date night, be it as birthday celebration, anniversary, or just because, is one of life's greatest pleasures. We've narrowed down a handful of our favourite restaurants that not only offer great tasting menus but also boast an atmosphere conducive to getting cosy.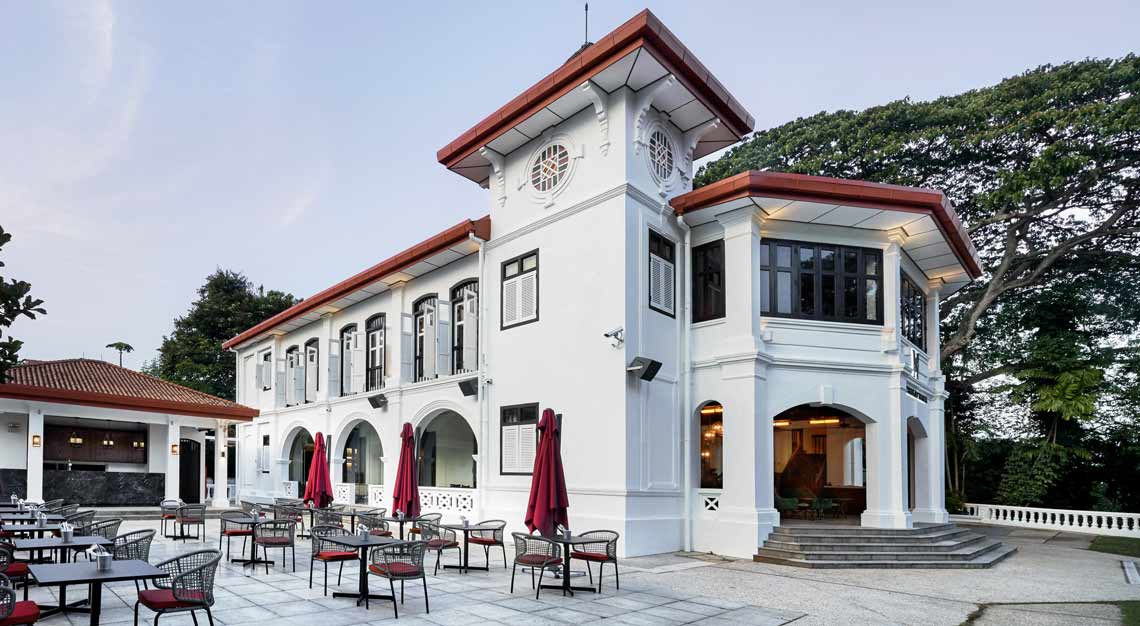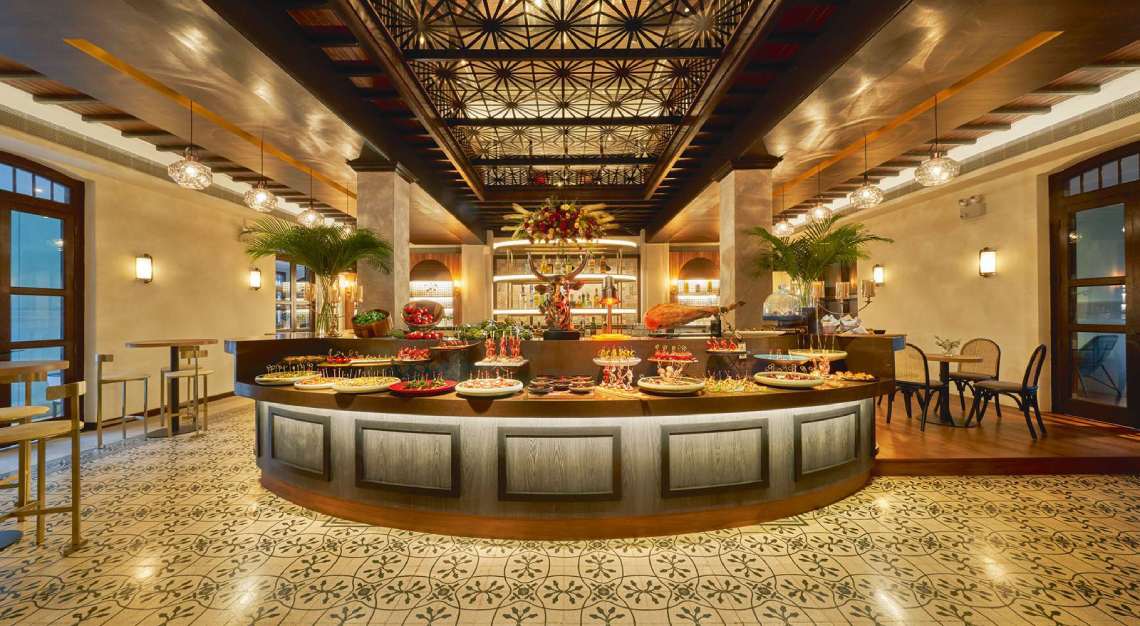 Alkaff Mansion
Head chef Tom Kung says: "It is a privilege to work at The Alkaff Mansion. The history and the beauty of the property truly makes it the most romantic and beautiful lifestyle F&B mansion in Singapore. With two dining concepts, TXA Pintxo Bar and UNA, couples can choose if they want a passionate evening at TXA or a warm tender experience in UNA. In fact, since our opening, UNA has proven to be the destination of choice for couples with discerning palates, of all ages. When I have time to come out of the kitchen to speak to my guests, I have always found it very touching to see elderly couples who still take time to dine with each other and make sure their love is still going strong."
Robb tip: Looking for alternative wedding venues? Skip the dull hotel wedding for an elegant party at the Alkaff Mansion instead. More details here.
Full review here
Alkaff Mansion
10 Telok Blangah Green
Singapore 109178
Tel: +65 8126 8844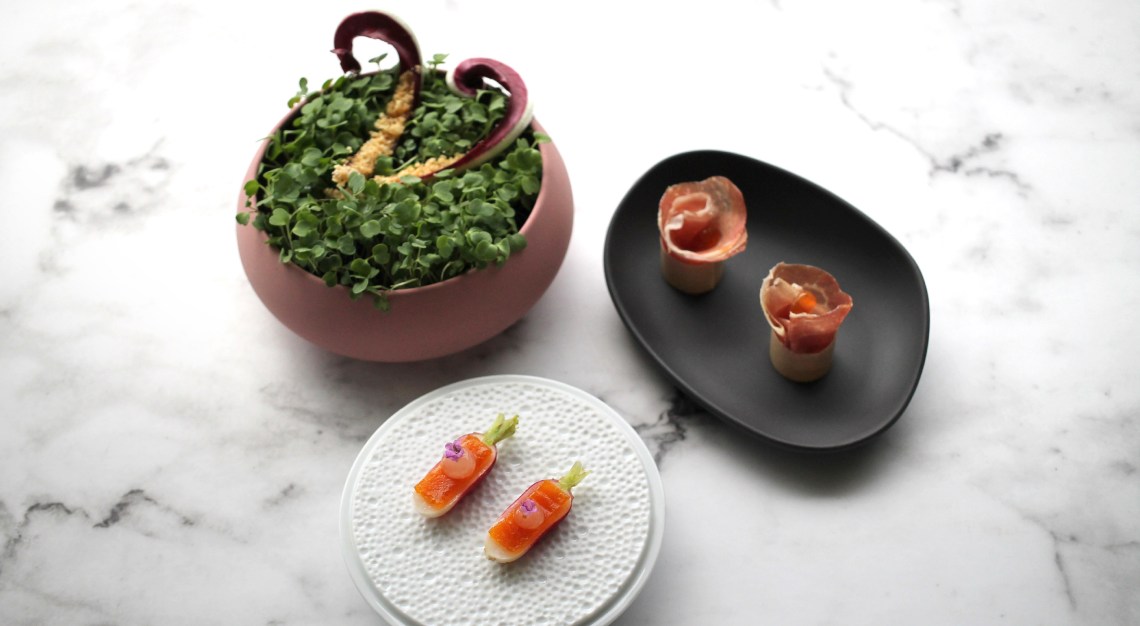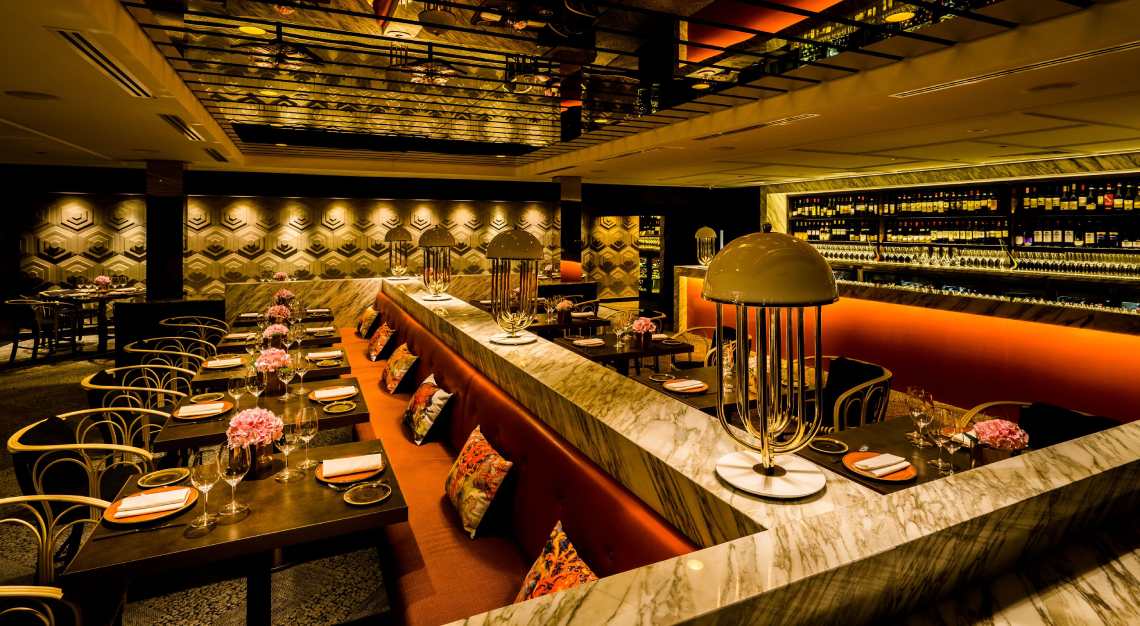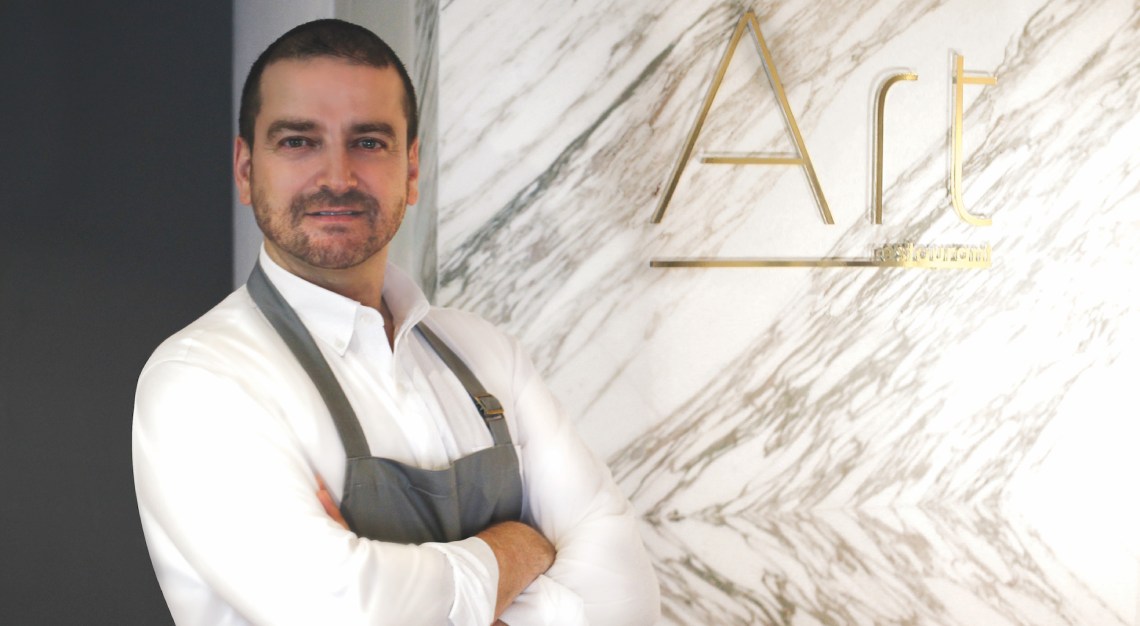 Art
Chef-owner Beppe de Vitto says: "Art is perfect for special occasions. The restaurant is luxuriously decked out in rich hues of polished brass and bronze with tinges of emerald and amber. For an intimate Valentine's dinner, the soft-cushioned banquettes are spacious yet cosy.
The menu at Art is a playful exploration and evolution of Italian culinary traditions. Many of the ingredients are sourced by me, including the olive oil and fig vincotto that are produced by my family farm. The ingredients take the lead in the creative process, while my personal memories guide the approach. The food is also intricate and thoughtful, with every detail and ingredient carefully sourced and treated in a way that honours its provenance."
Robb tip: There are over 600 different labels of handpicked wines curated by a team of expert sommeliers, so knock yourselves out. For pre-dinner aperitifs or postprandial digestifs, proceed to Art's bar located at the Coleman Deck on level six. If dinner isn't going well, at least there's the stunning city skyline to look at.
Art
1 St. Andrew's Road
National Gallery, 06-02
Singapore 178957
Tel: +65 6866 1977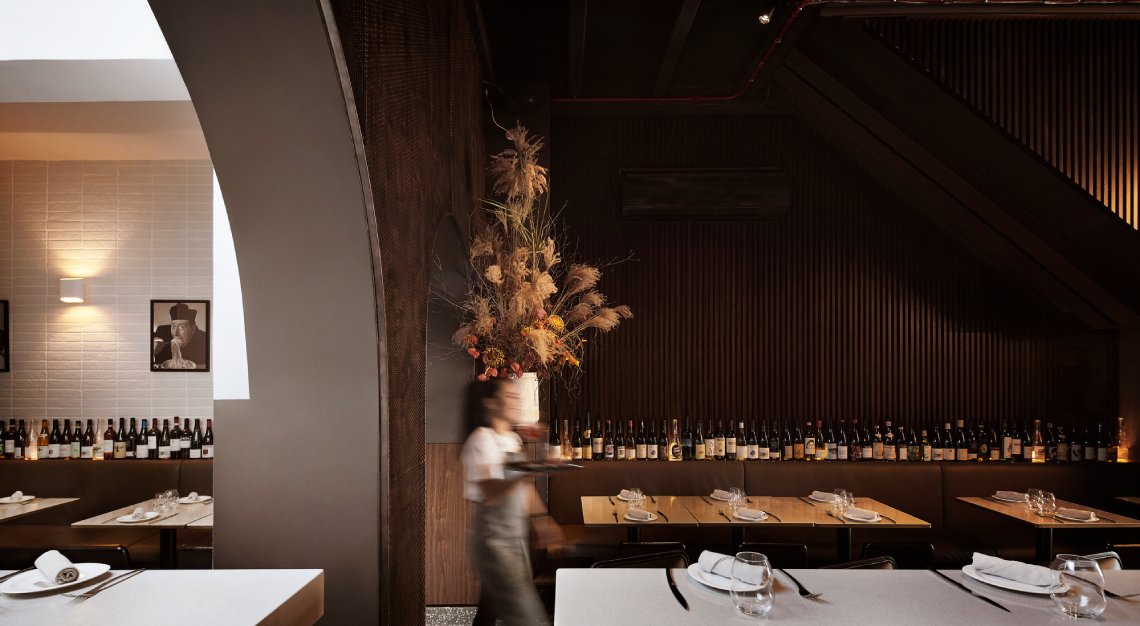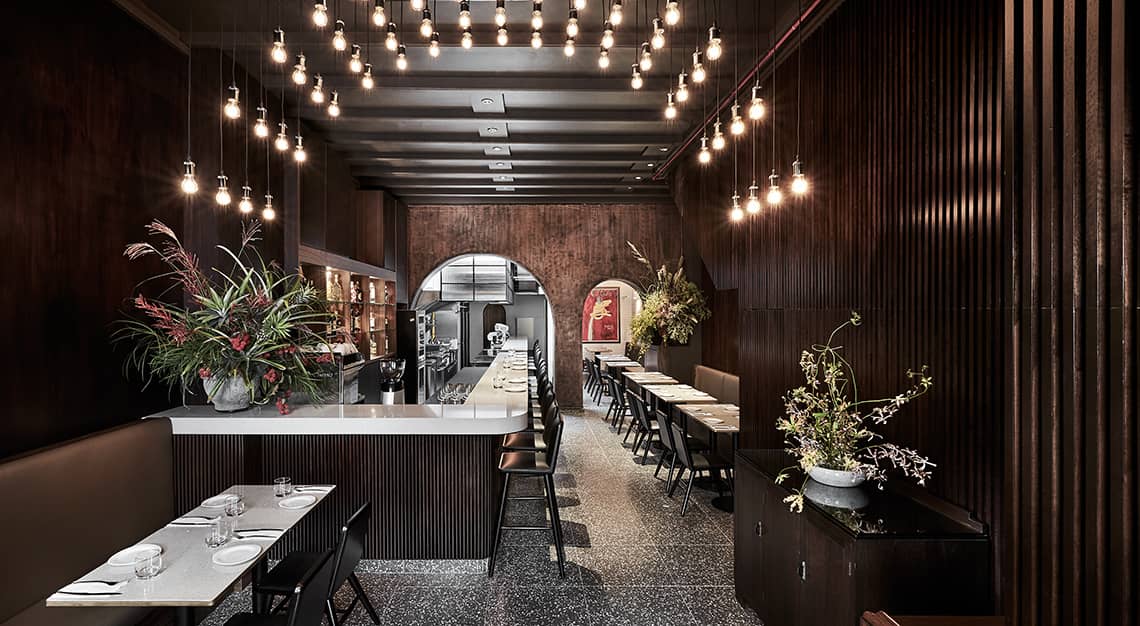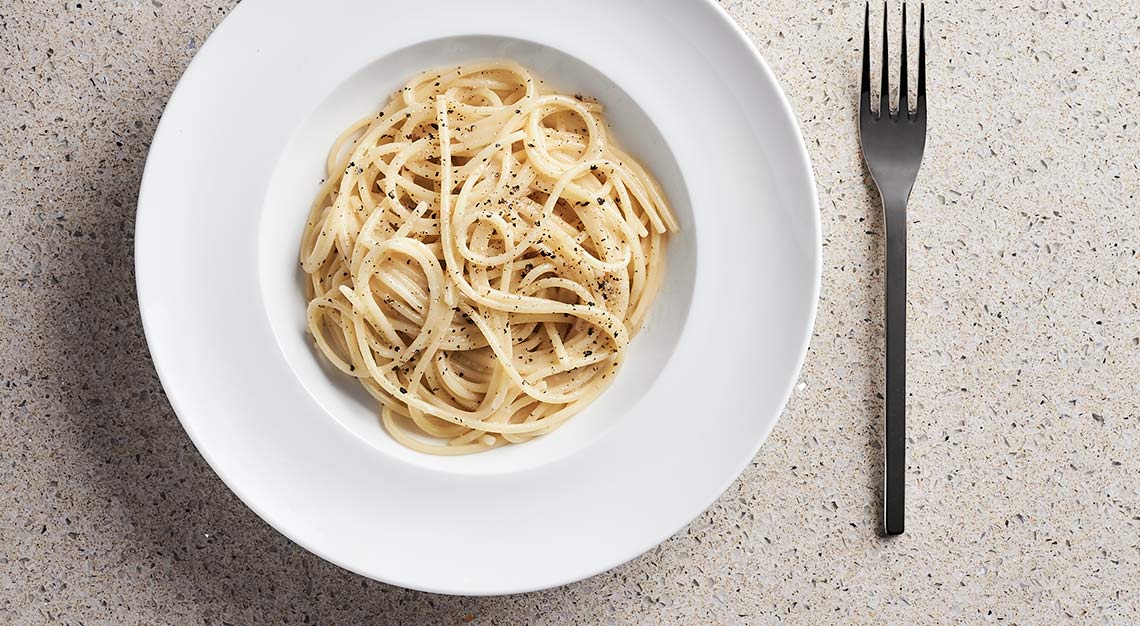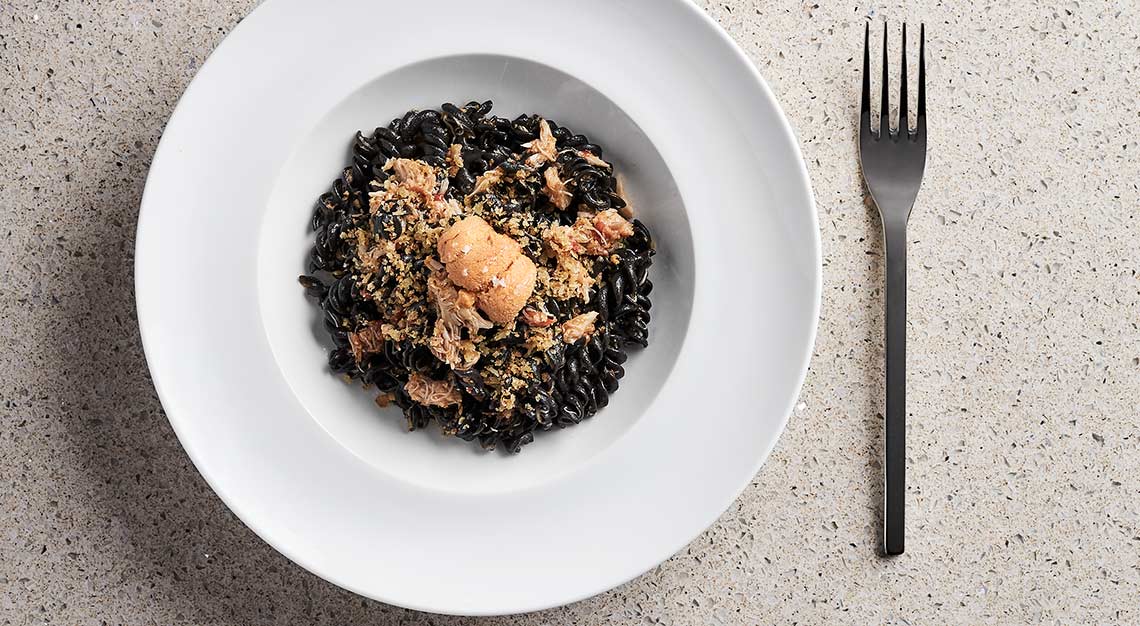 Bar Cicheti
Owner Ong Liling says: "Bar Cicheti has all the hallmarks of an intimate evening, from the start to the end – and then some. From the vision of cosying up to one another along a narrow Venetian alleyway, to the various textures and design elements reminiscent of '60s Parisian bistro charm.
Couples looking to get hot and heavy with a plate of pasta and a bottle of wine can ask for table 20, tucked under the stairs and lurking in its own shadow. It's the darkest corner of the pasta bar and perfect for recreating your very own Lady and the Tramp pasta-canoodling moment."
Robb tip: If you ask nicely, sommelier-partner Ronald Kamiyama can serenade for the lady while wearing a sombrero.
Bar Cicheti
10 Jiak Chuan Road
Tel: +65 6789 9801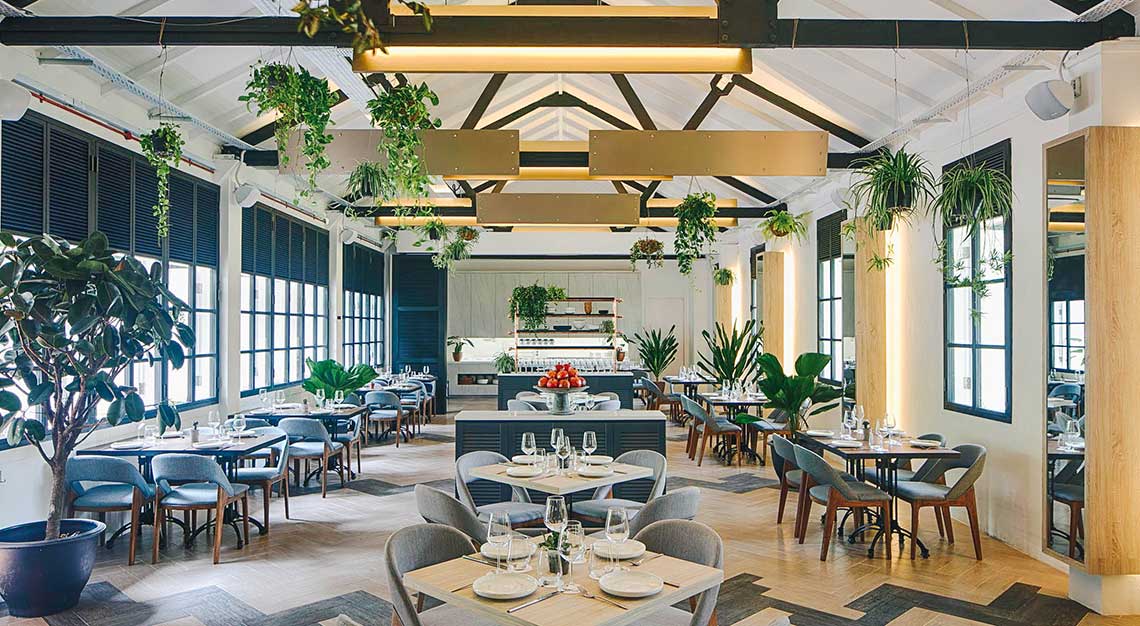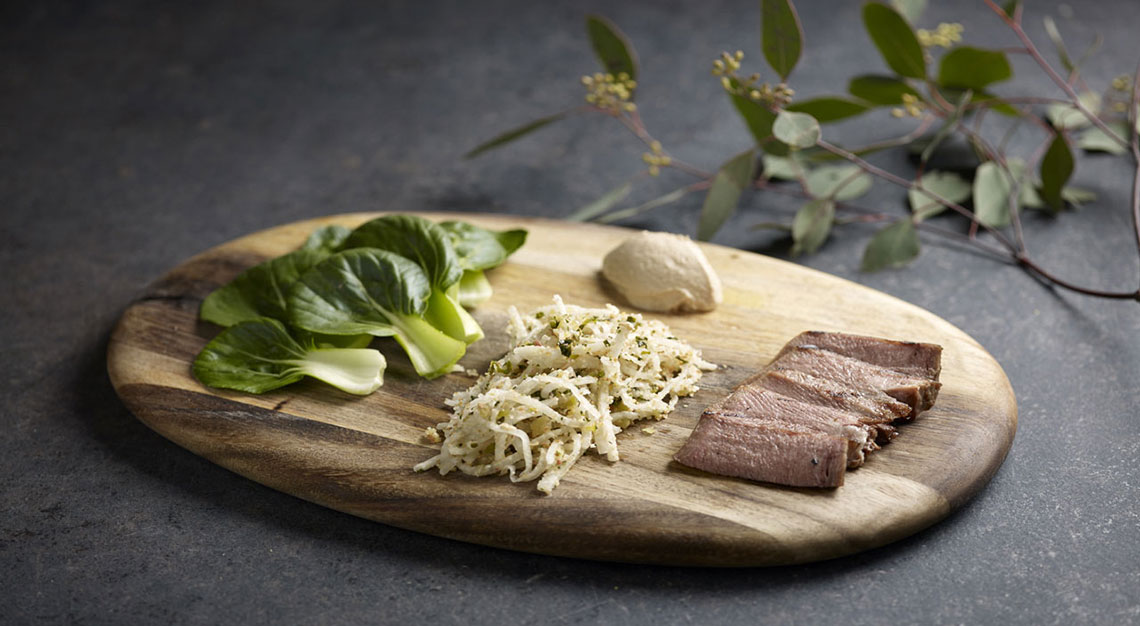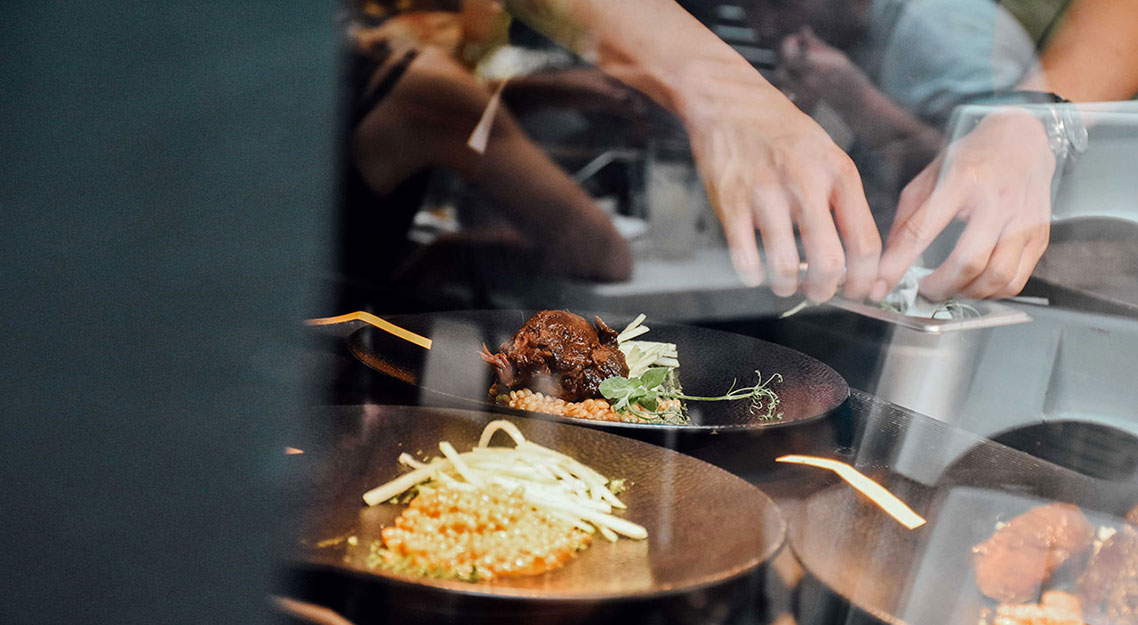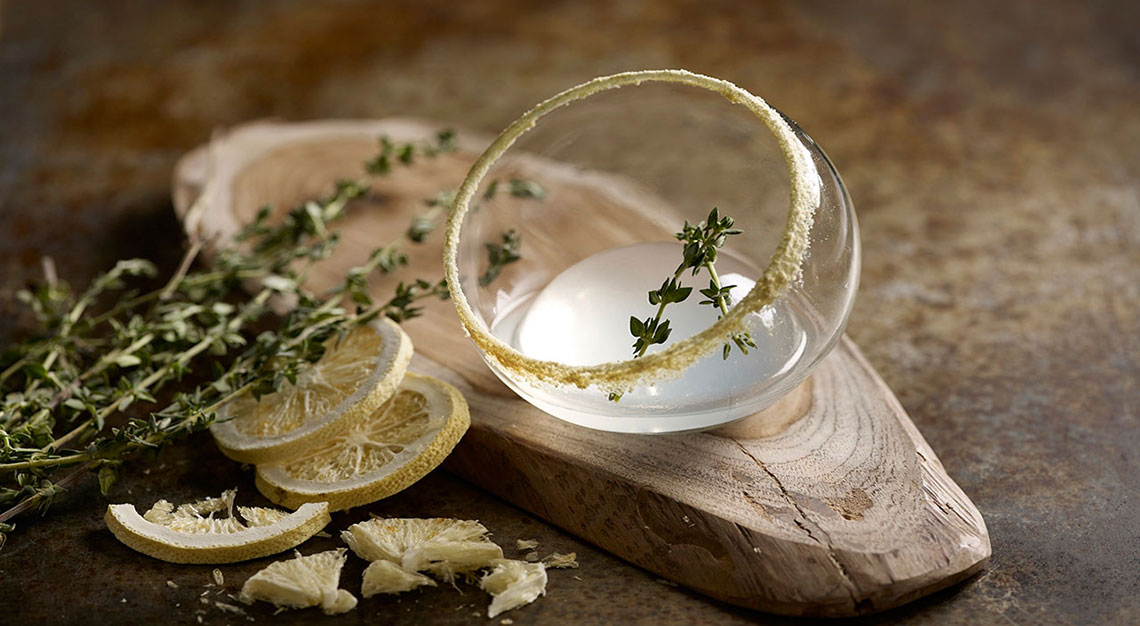 Botanico
Look no further than Botanico if the two of you happen to be looking for something a little spicy to add some zest to your date night. Helmed by chef Sujatha Asokan, the tropical indoor garden offers a seasonal menu that combines Asokan's Asian heritage with contemporary European culinary techniques. Guests can look forward to a variety of flavours through an extensive menu of Assam Pedas Snapper, Abacus & Artichokes and her version of Ondeh Ondeh, a sweet medley of coconut foam, kaya ice cream, pandan glutinous rice cake and gula Melaka.
Robb tip: The space is also open for brunch. Pick your choice of à la carte or opt for the four-course set meal together. 
Botanico
Singapore Botanic Gardens
Level 2
50 Cluny Park
Singapore 257488
Tel: +65 9831 1106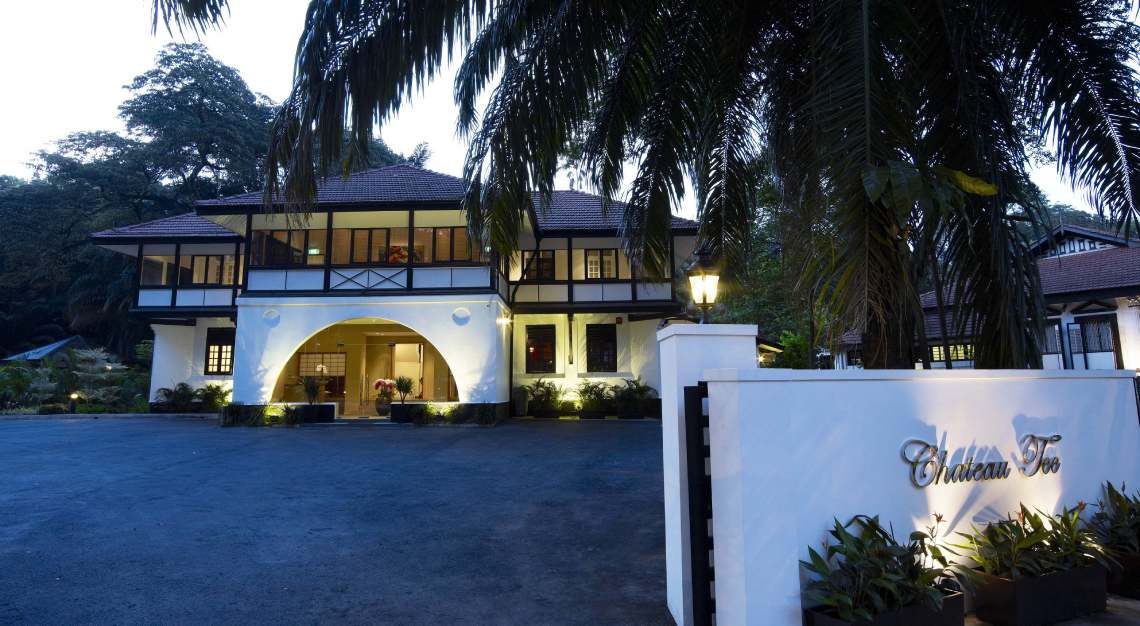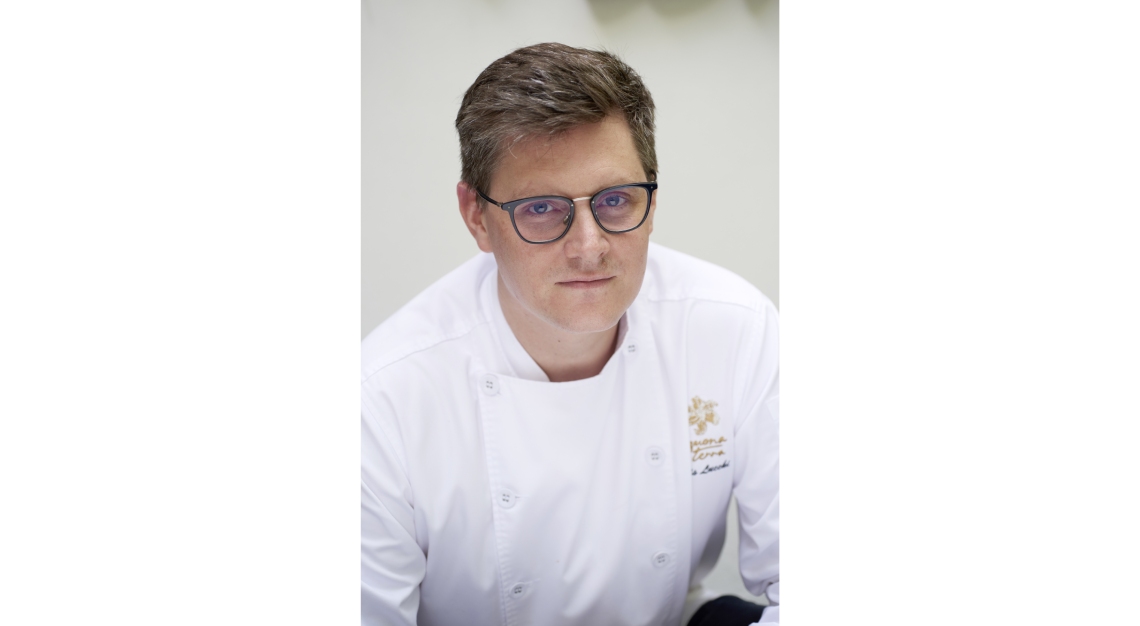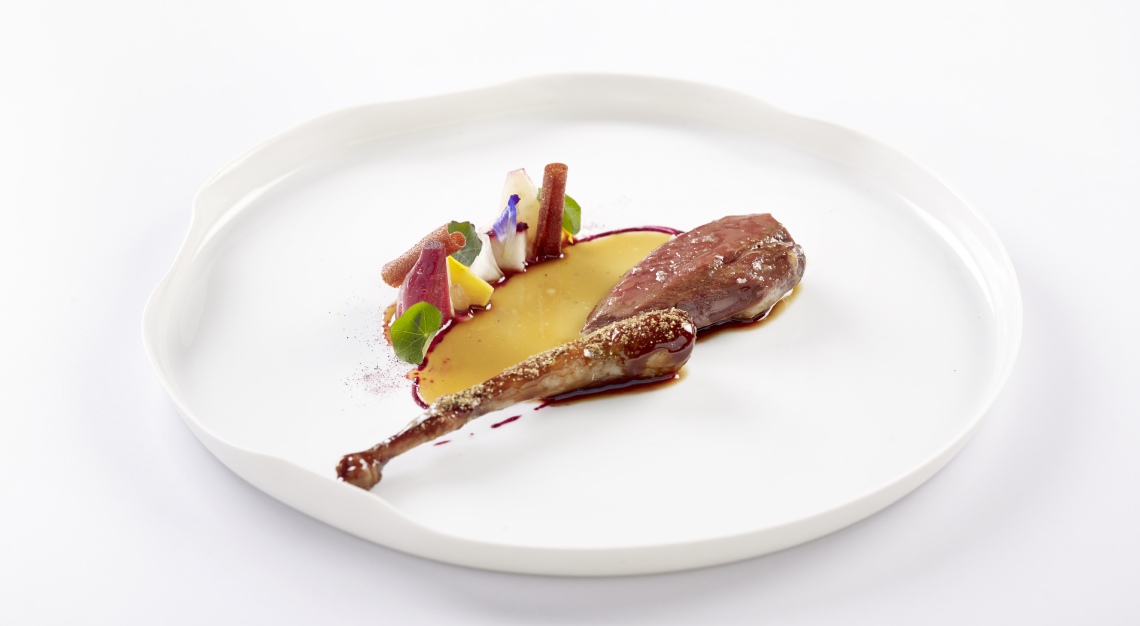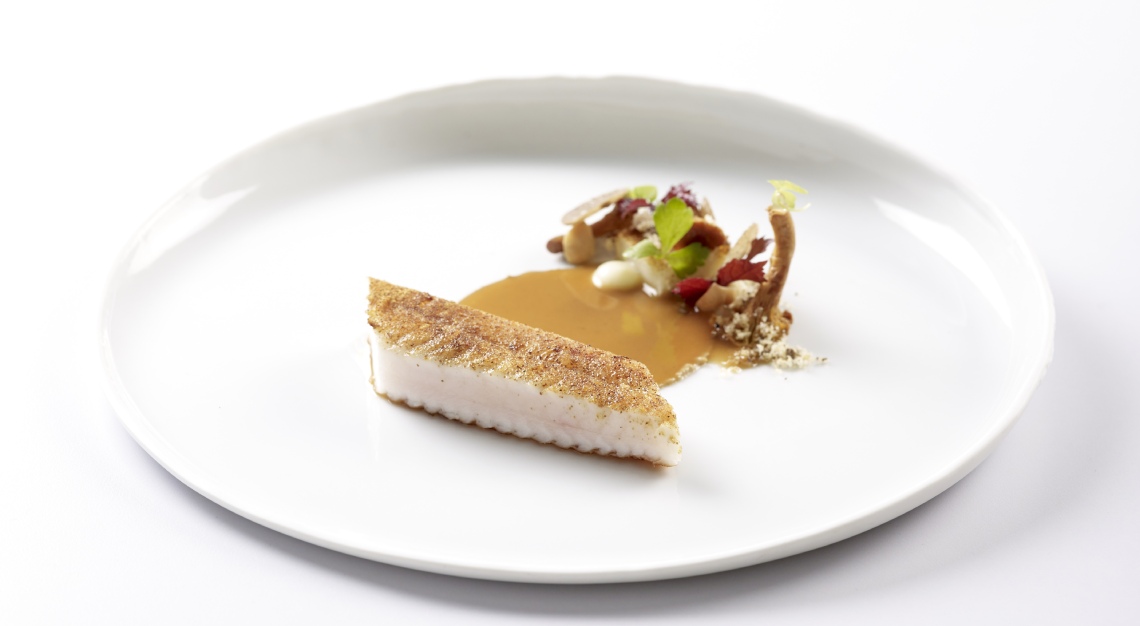 Buona Terra
Looking for something a little more bright and sophisticated? Consider making reservations at Buona Terra, a Michelin-starred restaurant with just 24 seats available. The restaurant, open for lunch and dinner, is intimate by nature, not just due to its limited seating, but also due to its location in a refurbished colonial house. In terms of cuisine, Buona Terra is best known for its contemporary Italian tasting menu, which features a handful of signature items, including carbonara with cured egg yolk bottarga and a decadent scallop and pork belly.
Robb tip: Don't want to dine out? Don't worry. The chef's five-course tasting menu can be delivered right to you.
Buona Terra
29 Scotts Road
Singapore 228224
Tel: +65 6733 0209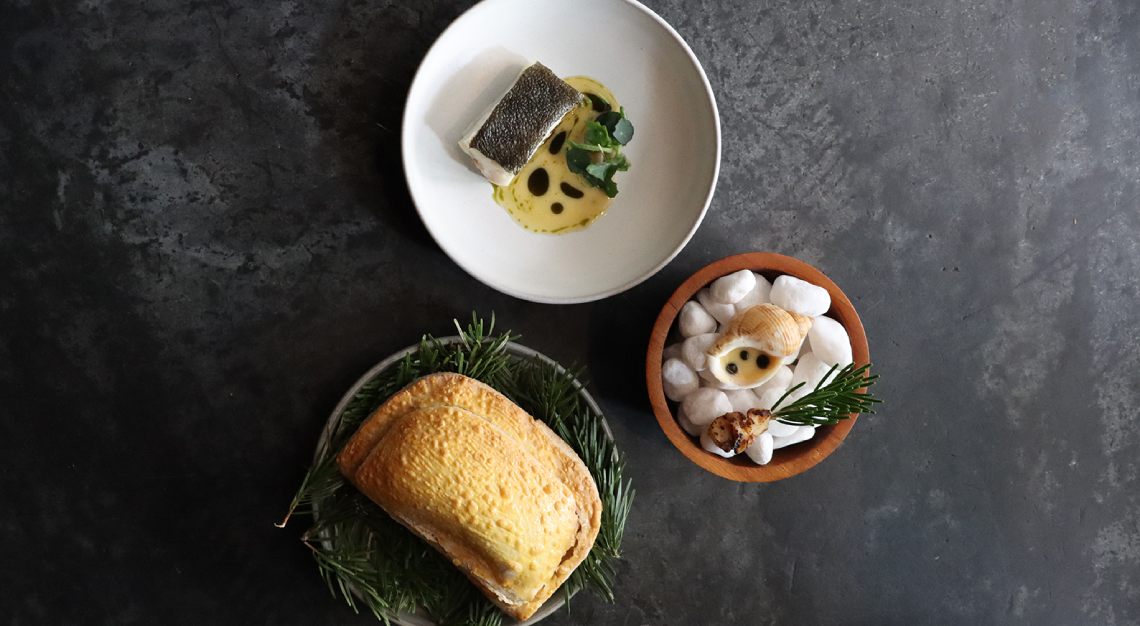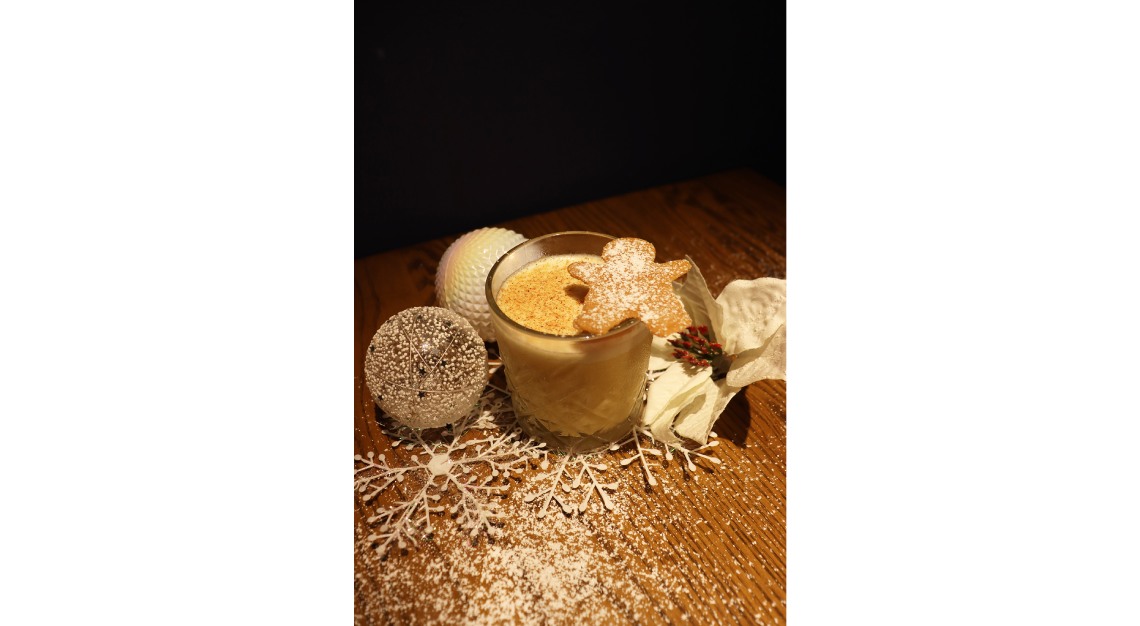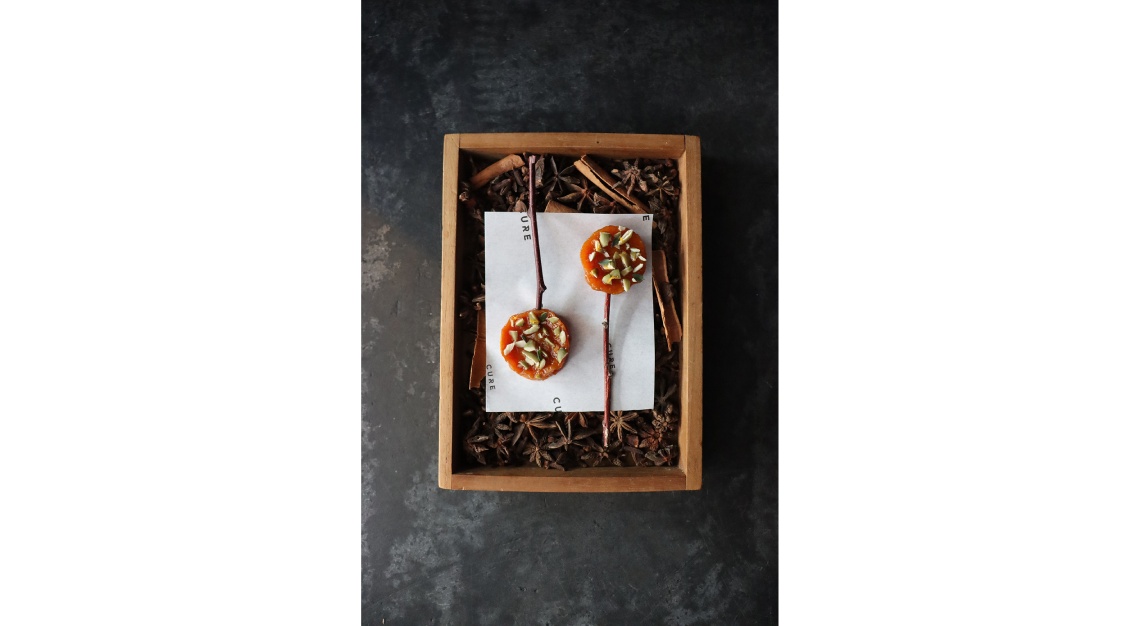 Cure
Cure, a modern European restaurant on Keong Saik, comes inspired by the word, "curare", or in other words, "to take care of". It is cosy, understated and hits close to chef-owner Andrew Walsh's home with its offering of solid Irish Cuisine. The current menu features wild-caught Irish Brown Crab, Gallagher Speciale Oyster, and the best Soda, Stout & Treacle Bread served with bacon butter. 
Robb tip: Keep your freezer well-stocked with Walsh's frozen pie (Shepherd's, Chicken & Leek or Ratatouille & Feta) while you can; available here for pick-up or delivery, along with booze and other Cure Concepts treats.
Cure
21 Keong Saik Road
Singapore 089128
Tel: +65 6221 2189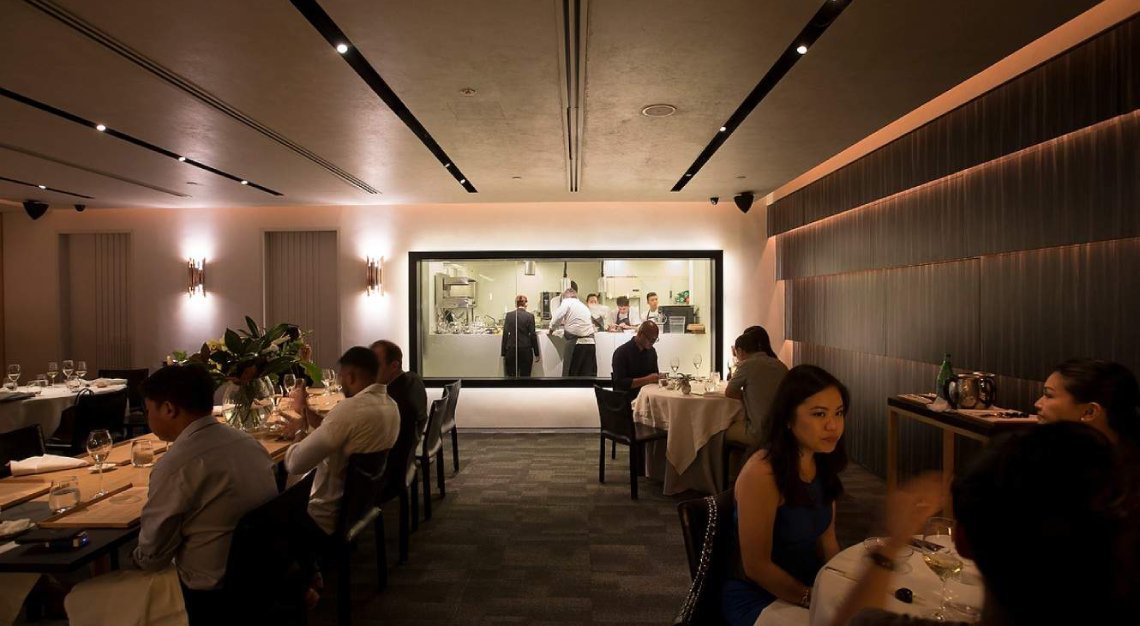 Iggy's
Founder Ignatius Chan says: "Iggy's, with just six tables, is one of the most intimate dining rooms in Singapore. The walkway leading into the dining room is a library of antique Michelin guides and a culinary photo wall of food and the many great Chefs that have graced our kitchen over the last 15 years.
The dining room has a full view of our see-through live kitchen and table number one, by the kitchen, is the most requested table for two. It has celebrated countless successful marriage proposals and wedding anniversaries."
Robb tip: Iggy's famous Sakura Ebi Capellini is available for delivery right here.
Iggy's
581 Orchard Road
Level 3
Hilton Hotel
Tel: +65 8188 3200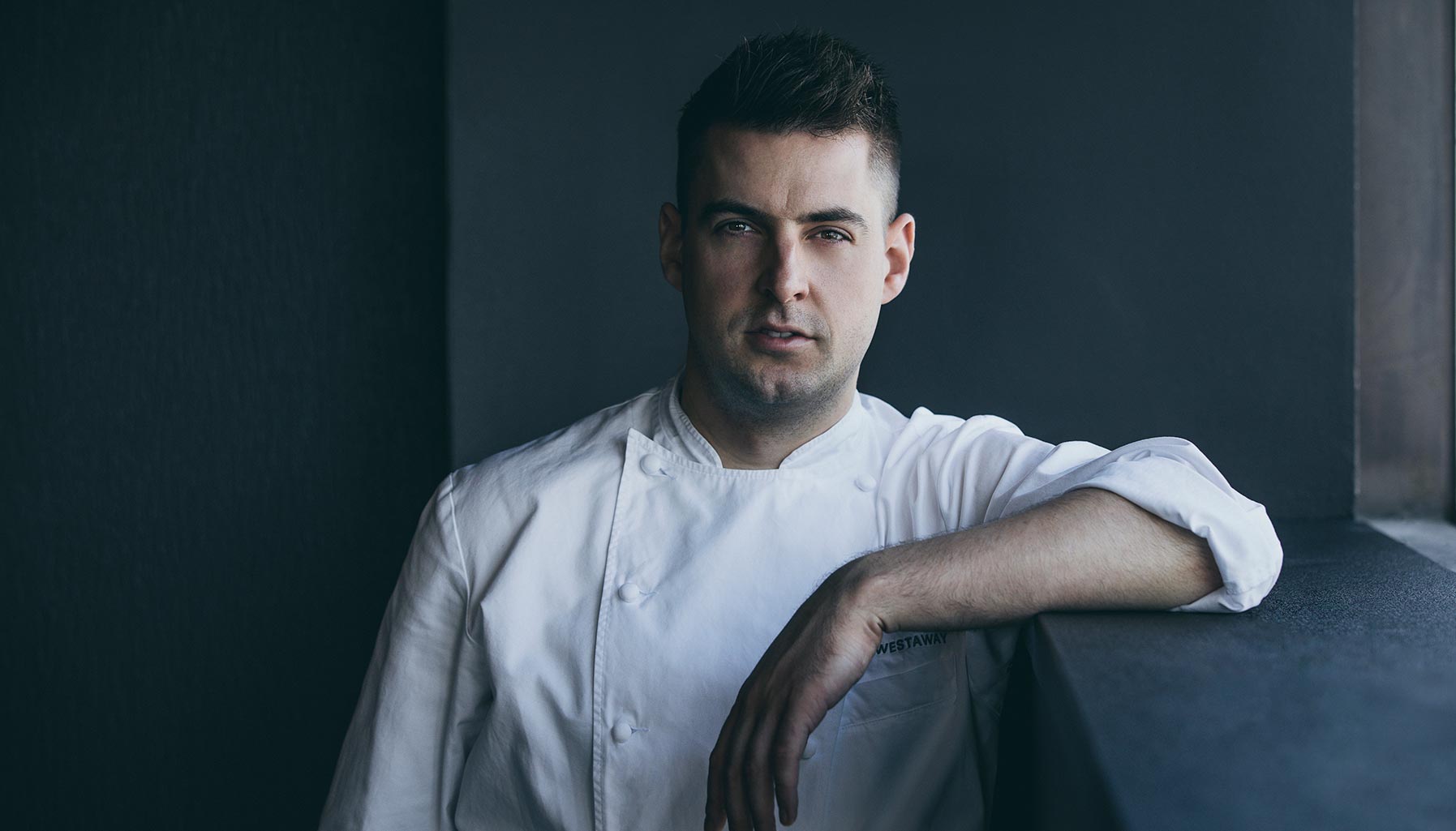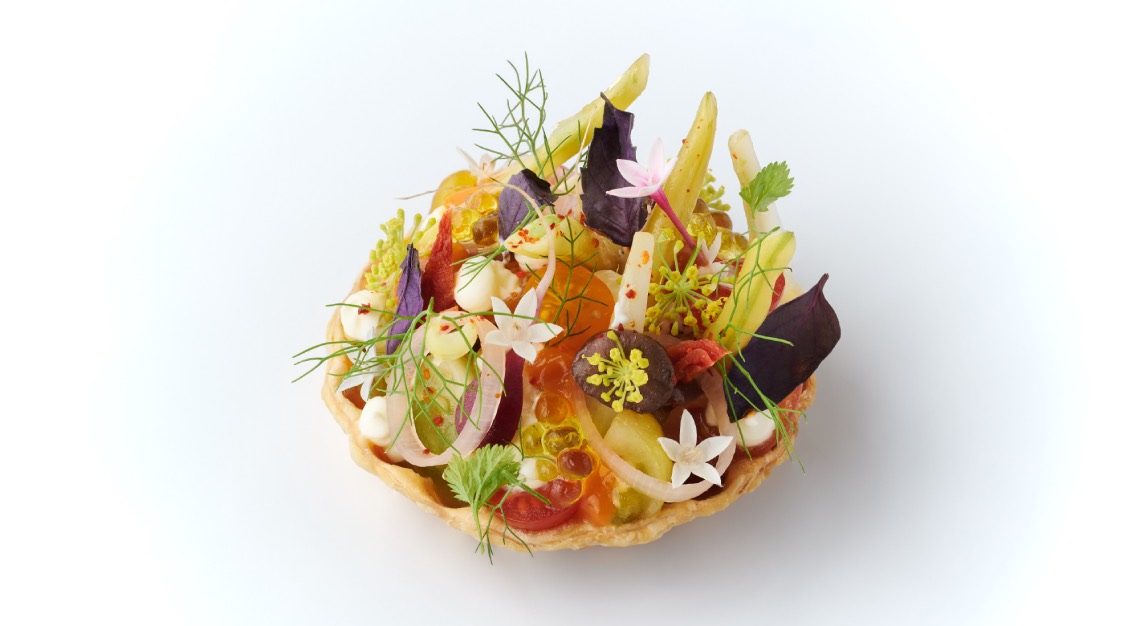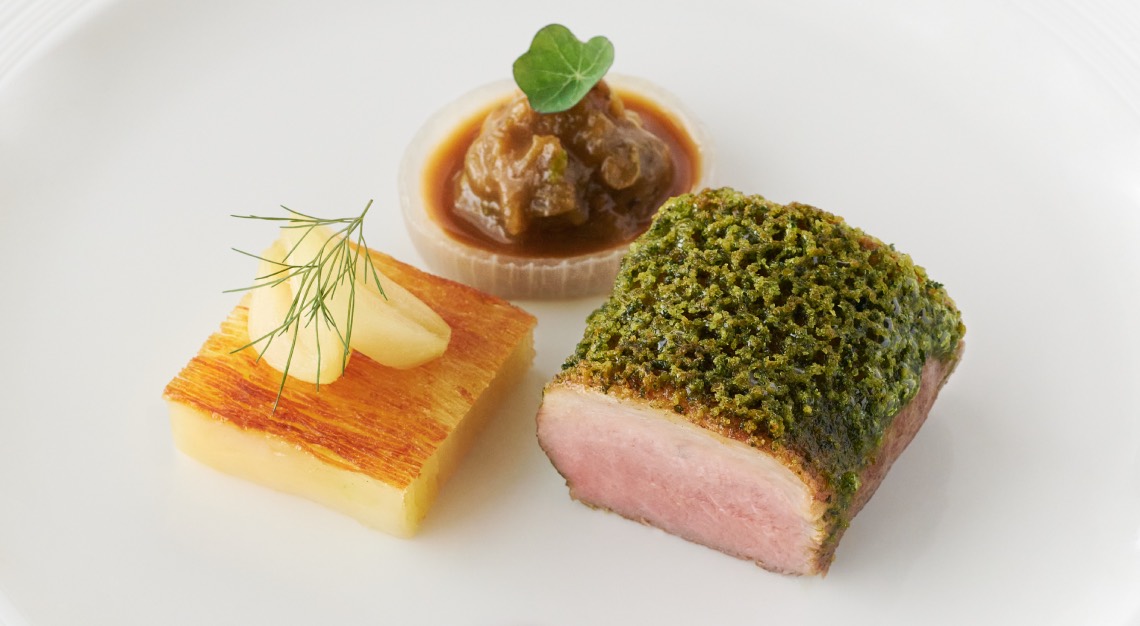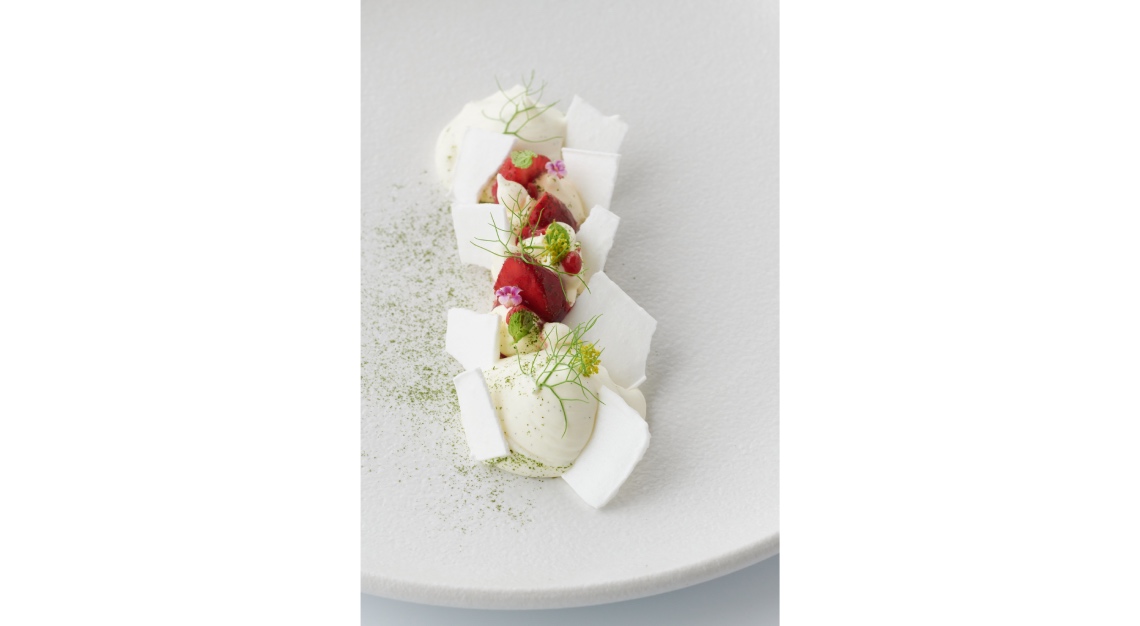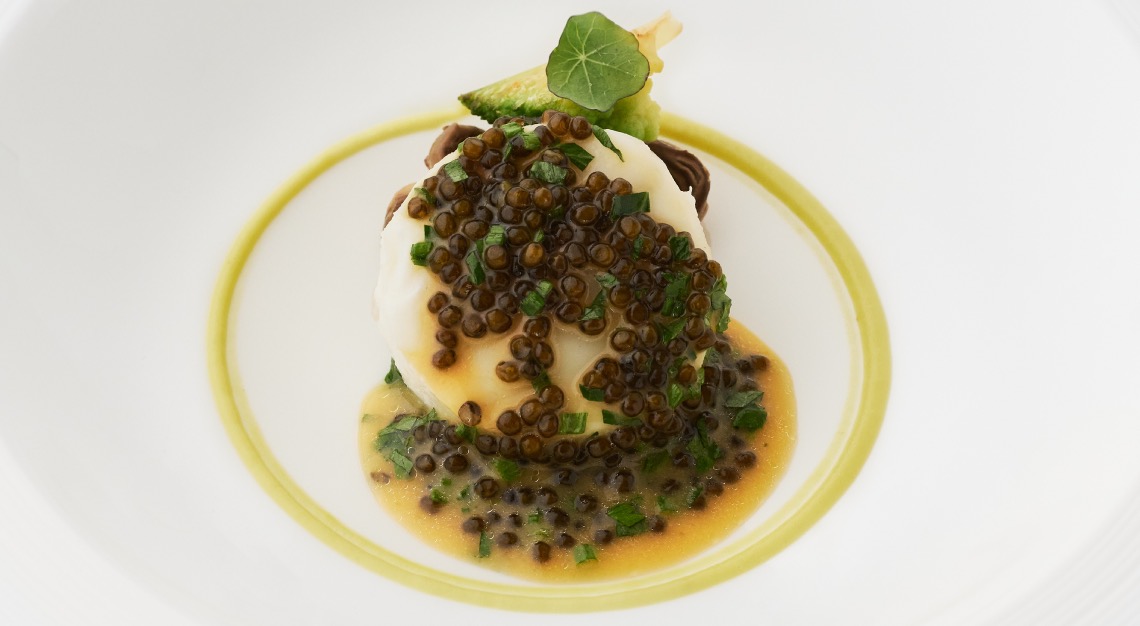 Jaan by Kirk Westaway
Chef Kirk Westaway says: "For the ultimate Valentine's Day experience, every touchpoint at Jaan has been carefully considered. From our 70th floor location, the sweeping marina views make it the perfect setting. And for the menu, our team has specially curated a series of dishes that celebrate the finest British produce. Coupled with our extensive wine programme and world-class service, our guests are always in good hands."
Robb tip: Meal vouchers for a tasting menu or signature set lunch are available here.
Jaan
2 Stamford Road
Swissôtel, Level 70 The Stamford
Singapore 178882
Tel: +65 6874 1448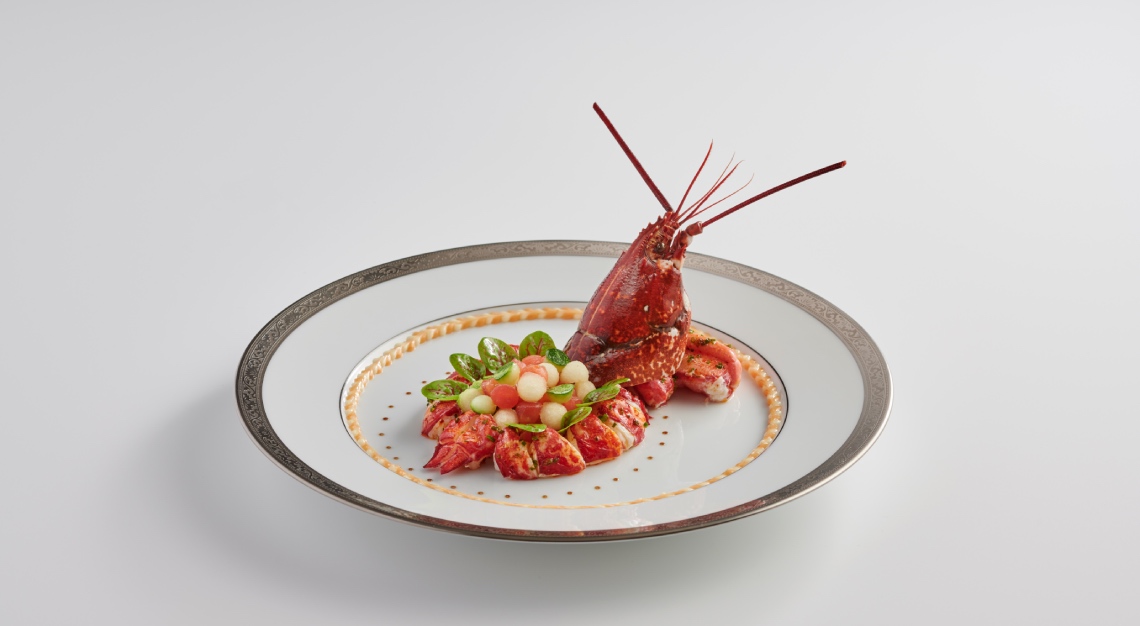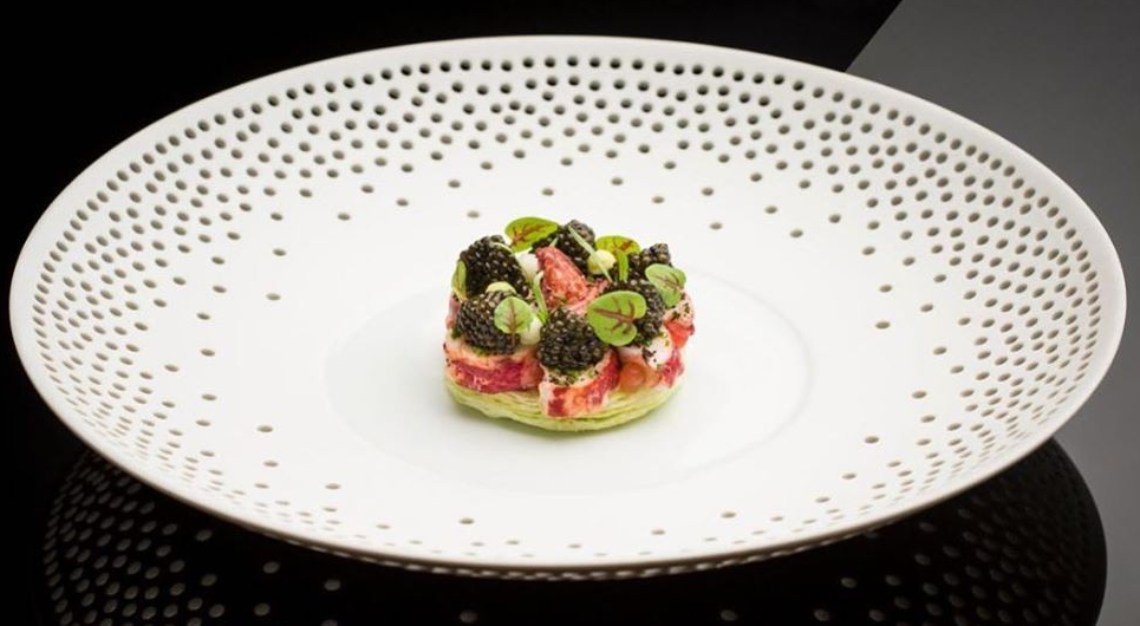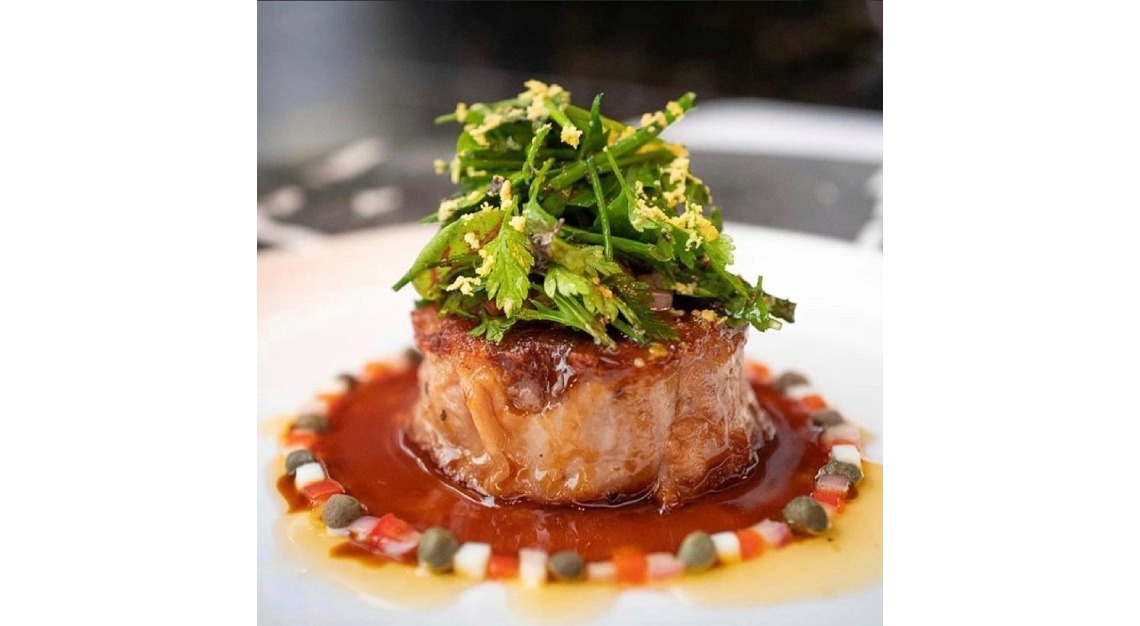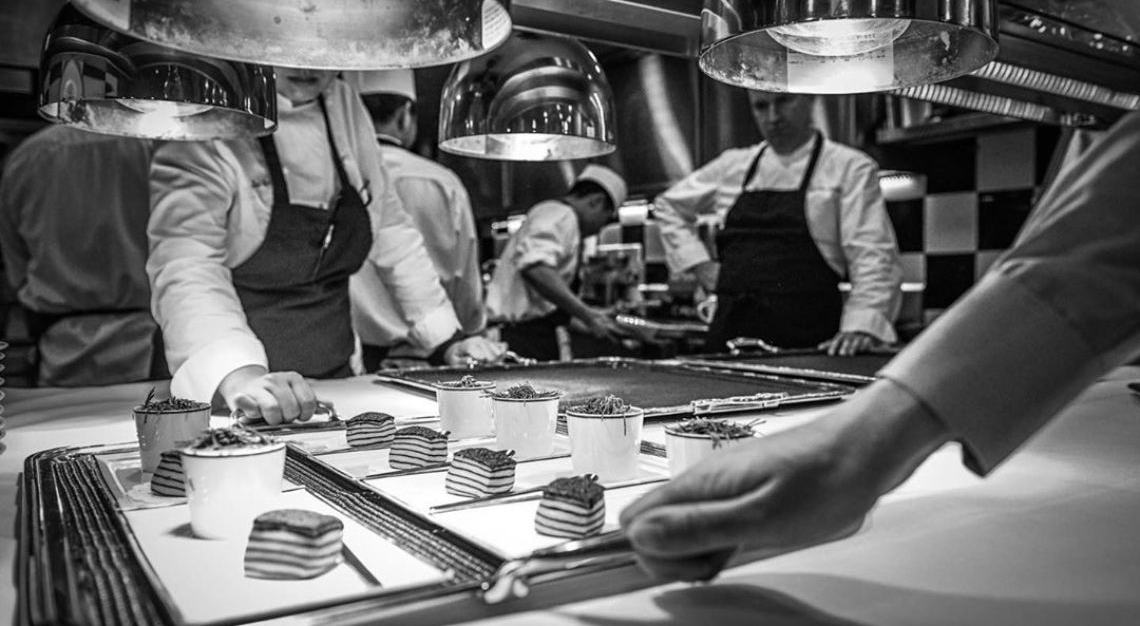 Les Amis
The refined space boasts everything from red velvet-adorned rooms and sparkling chandeliers to an opulent French menu. Enjoy the best of chef Sébastien Lepinoy – Sea Urchin Soufflé, Caviar on Roseval Potatoes and Wild Turbot with Champagne & Caviar Sauce, which is also available in the S$510 degustation menu. 
Robb tip: No time for a long meal? Go for the three-course prix fixe menu, available only at lunch from Monday to Thursday, excluding public holidays.
Les Amis
1 Scotts Road
Shaw Centre, 01-16
Singapore 228208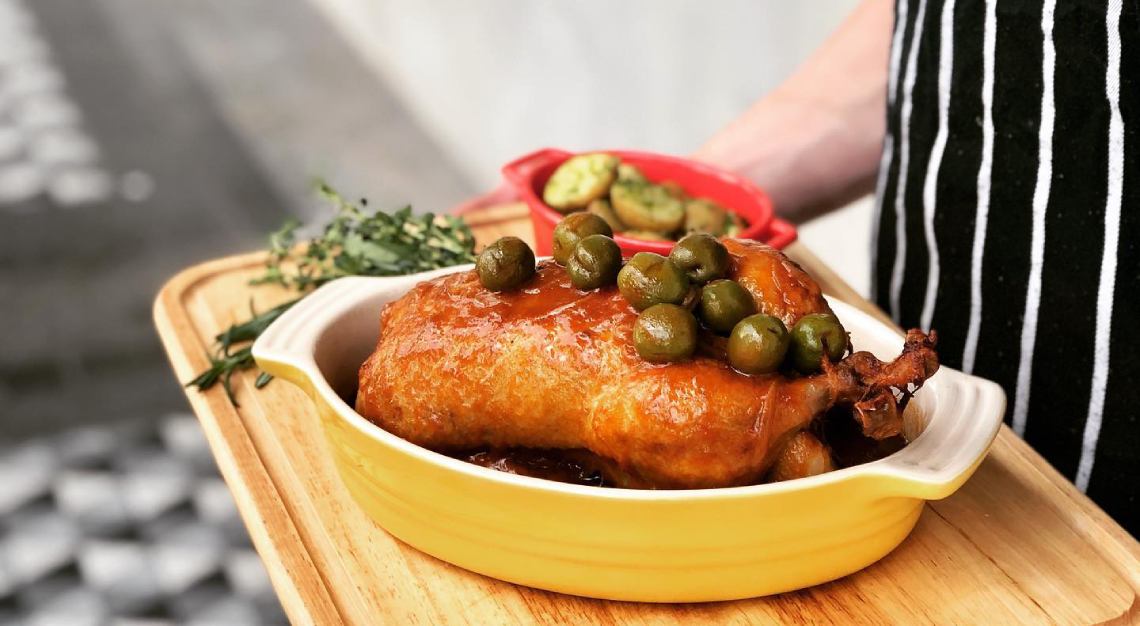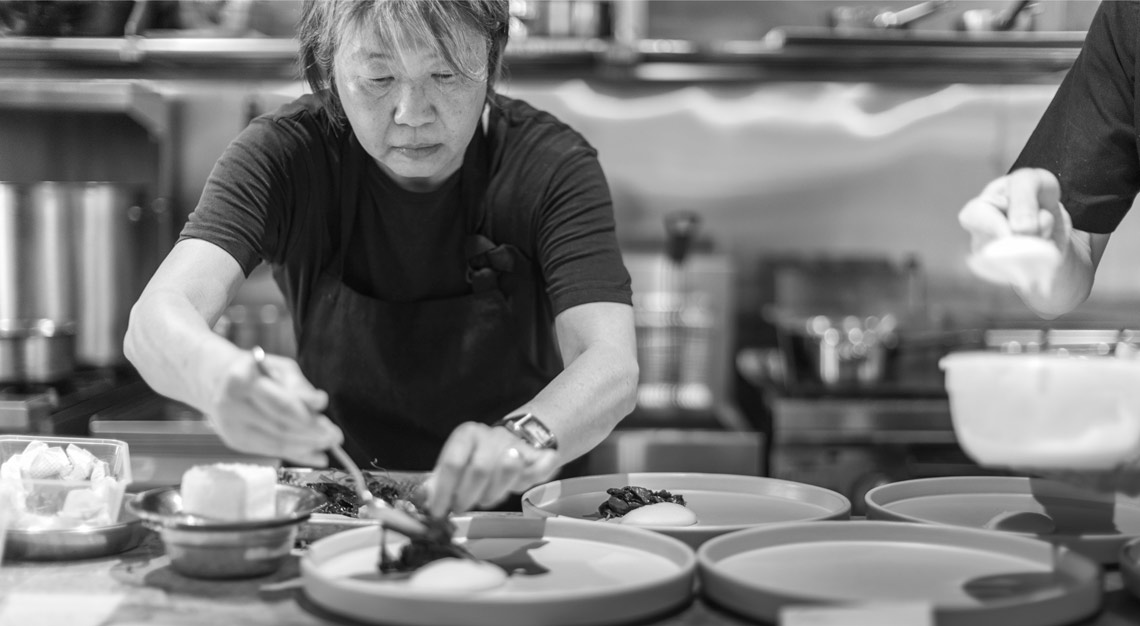 Mag's Wine Kitchen
Chef-owner Magdalene Tang: "I think what's charming (and romantic) about Mag's is how the restaurant remains discreet, despite our location on Keong Saik Road. Once you discover the homely buzz behind those unassuming doors, that moment of surprise is a sure way to impress your date. The restaurant's design is also great for intimate conversations without being overly stiff, and most importantly, service is intuitive and personable, so guests can always be at ease when dining at Mag's."
Robb tip: Double dates can consider the delivery menu, where you'd find sharing platters of Cold Seafood, Grilled Turbot and Roasted Sanchoku Wagyu M5 Tomahawk.
Mag's Wine Kitchen
55 Keong Saik Road
01-06
Singapore 089158
Tel: +65 6438 3836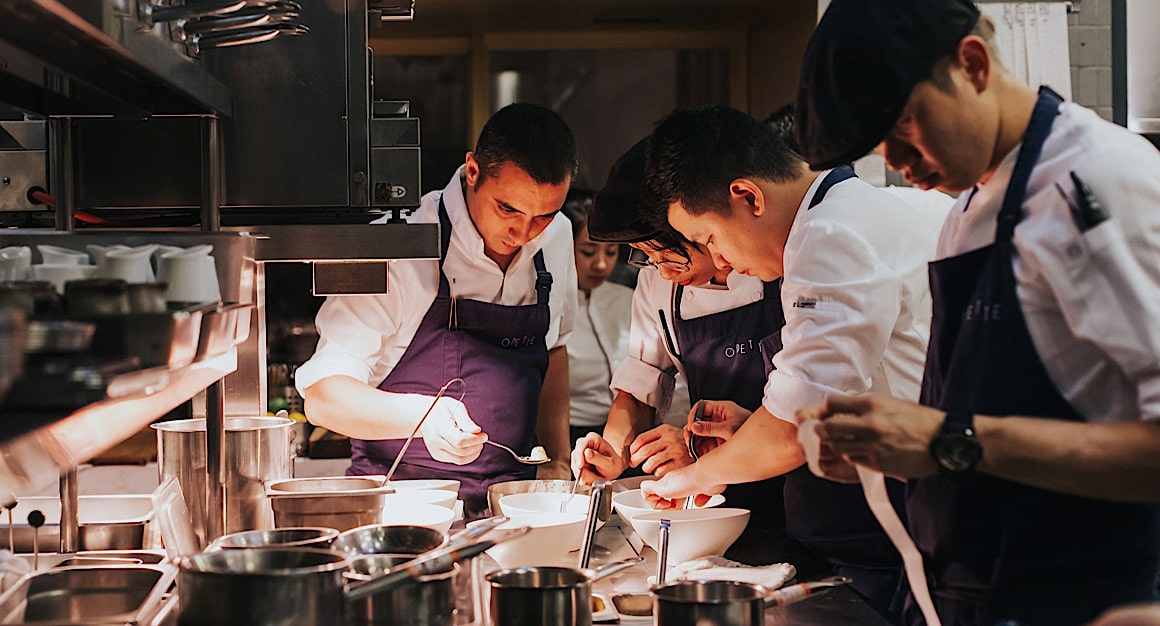 Odette
For chef Julien Royer, there is such a thing as 'too fancy' and looks don't always matter. But it's hard to tell when you're at Odette, Royer's Michelin-starred modern French restaurant, which he named after his grandmother. While the food remains as good-looking as the restaurant's interior, it's the comfort you'll find in the honesty and authenticity that lie behind those pretty faces. Be prepared to eat plenty here, for there are only tasting menus available at lunch and dinner.
Robb tip: Cancel your reservation and run the risk of paying a fee of S$150 (lunch) or S$250 (dinner), which will partly be donated to Pencils of Promise, a non-profit organisation that provides education in developing countries of the world.
Odette
1 St Andrew's Road
National Gallery, 01-04
Singapore 178957
Tel: +65 6385 0498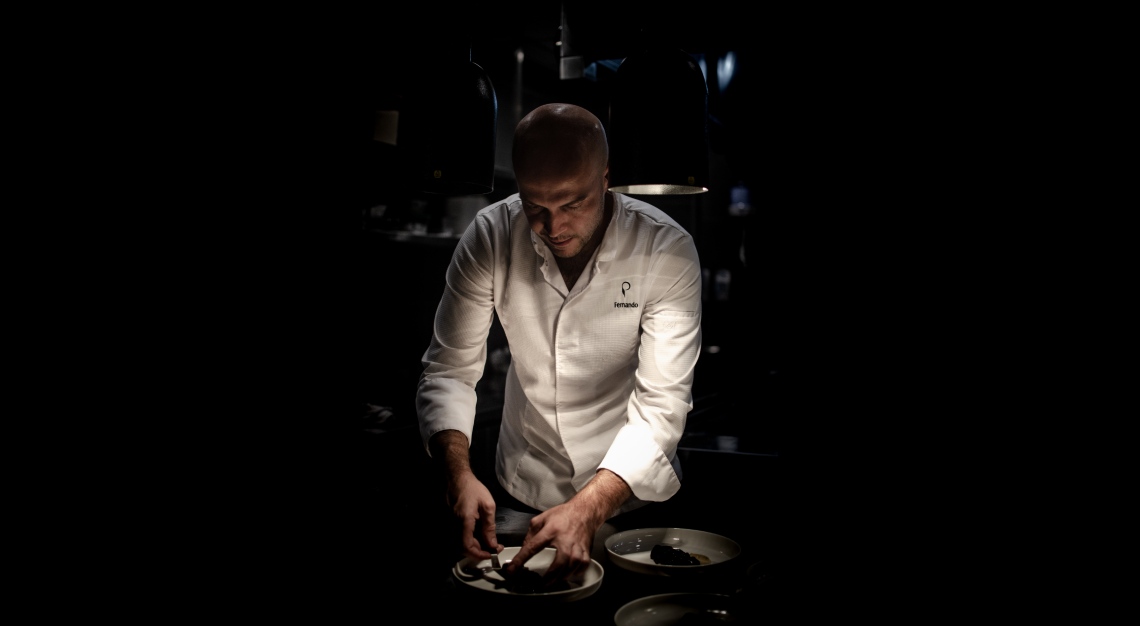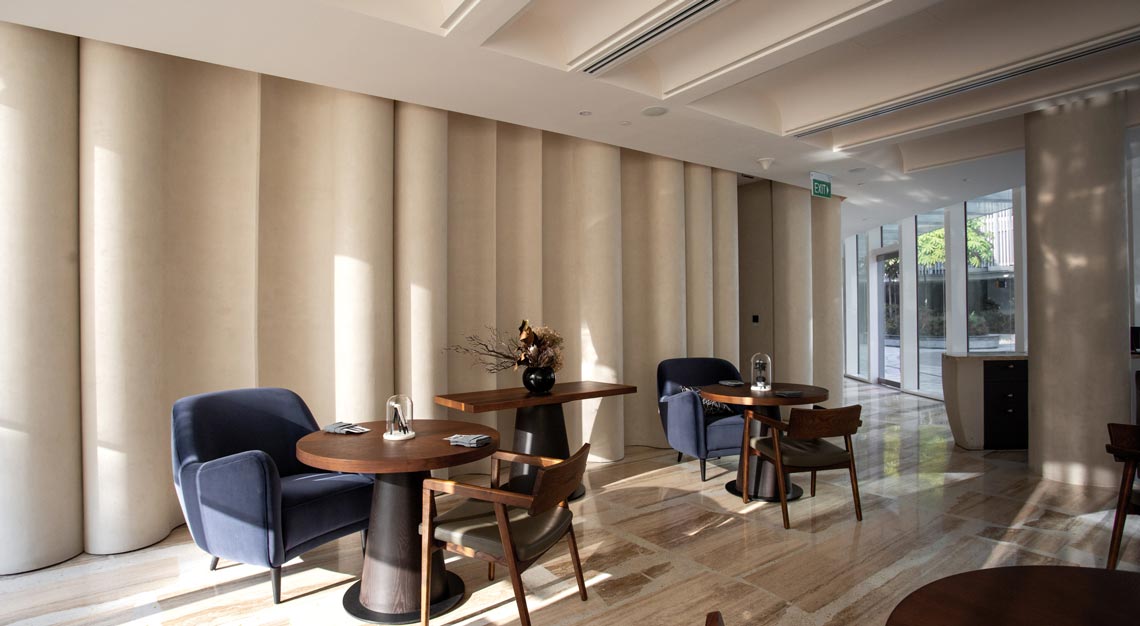 Preludio
Chef Fernando Arévalo says: "To me, real romance is defined by sharing new experiences for the first time with people you love. It's not about heart-shaped gifts and strawberries. Even though Preludio is a fine dining restaurant, we aim to create a relaxed, friendly environment, where one can creatively express ourselves for diners to enjoy a unique experience. Diners can expect some fun with surprises like our edible piñata that we present to those celebrating a special occasion. It's always nice to watch our diners' reactions when they try to hit the chocolate piñata with a spoon, and break it open into a splatter of housemade candy. It brings out the child in them, plus there's nothing like a dining room filled with laughter and high spirits all around."
Robb tip: You're just in time for Preludio's third chapter, Two Roads, where guests will choose their own dining adventures. 
Preludio
182 Cecil St
03-01 / 02 Frasers Tower
Singapore 069547
Tel: +65 6904 5686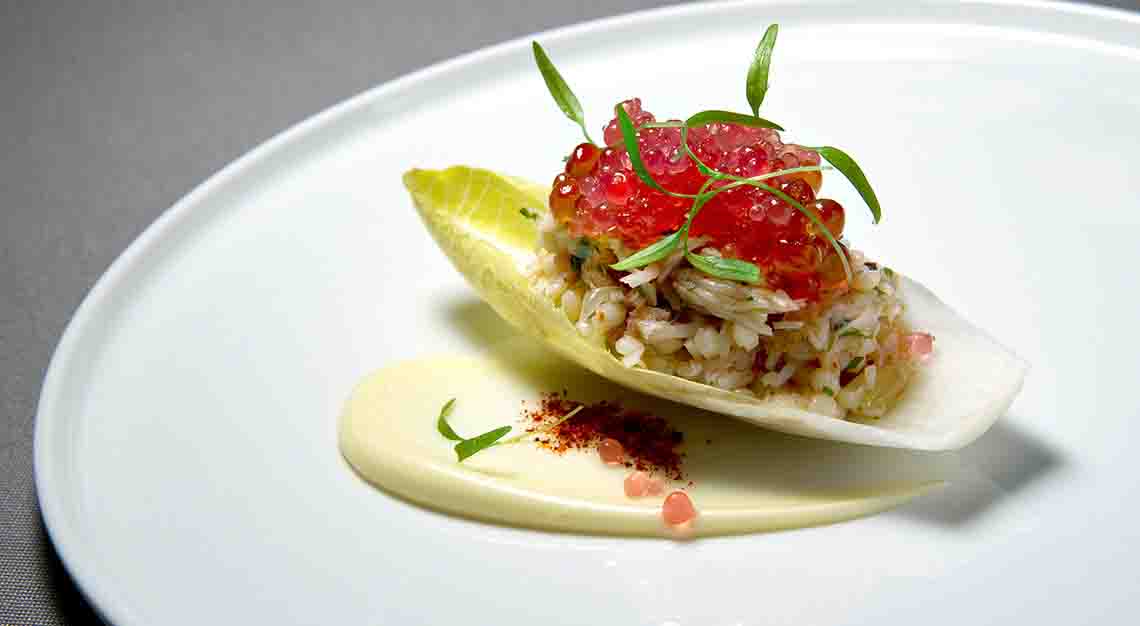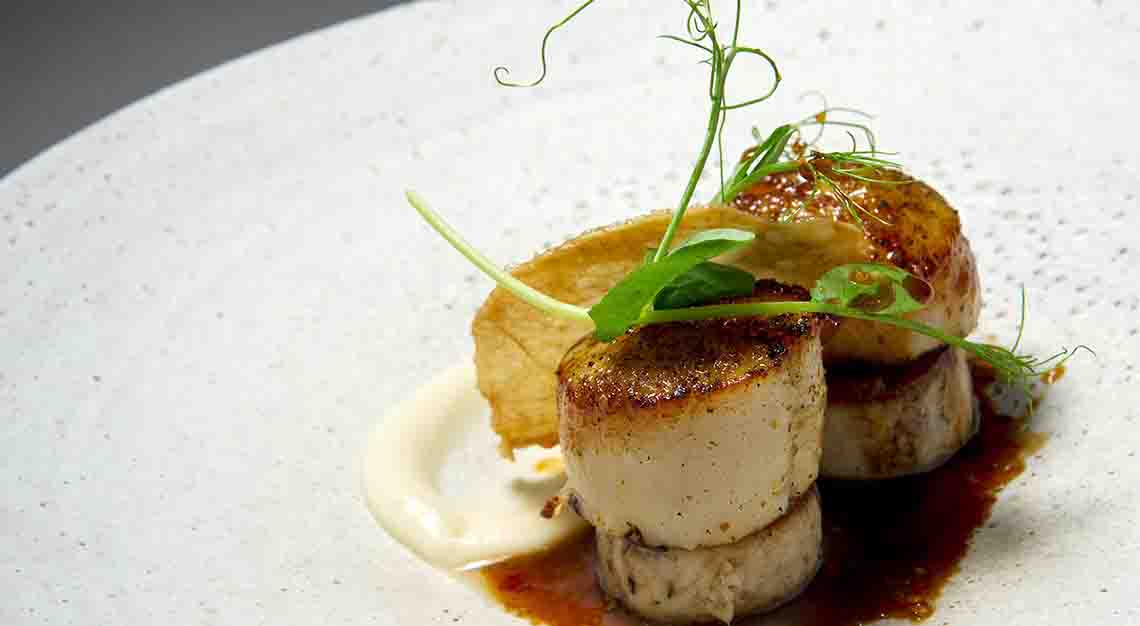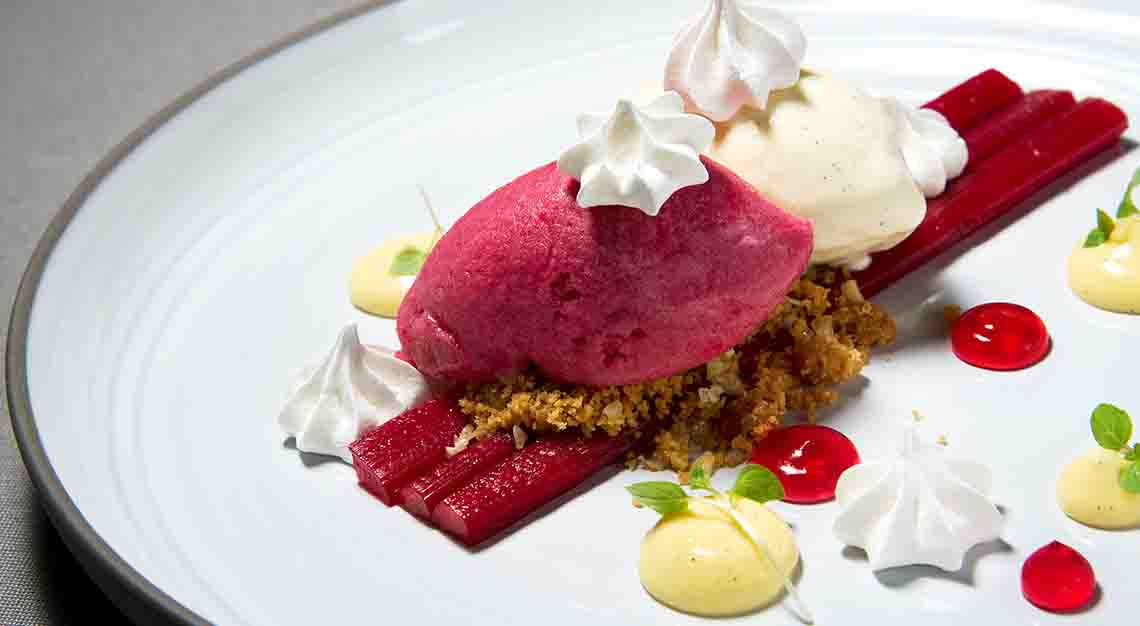 Rhubarb
When it comes to romantic wining and dining, it's pretty safe to say that no one does it better than the French – which is why Michelin-starred Rhubarb tops our list as one of the most romantic spots in the city. The well-respected contemporary French restaurant comes as a love child between manager Jerome Desfonds and chef de cuisine Paul Longworth and serves up everything from scallops and mussels to foie gras and roasted rack of lamb.
Robb tip: Roast platters for four are available to go (self-collection only), which a choice of either a kilogram of crackling pork belly or a 1.5kg whole roasted chicken. Either will come with truffled potato puree, asparagus, cauliflower, gravy, bread and butter, rillettes and fruit on the side.
Rhubarb
3 Duxton Hill
Singapore 089589
Tel: +65 8127 5001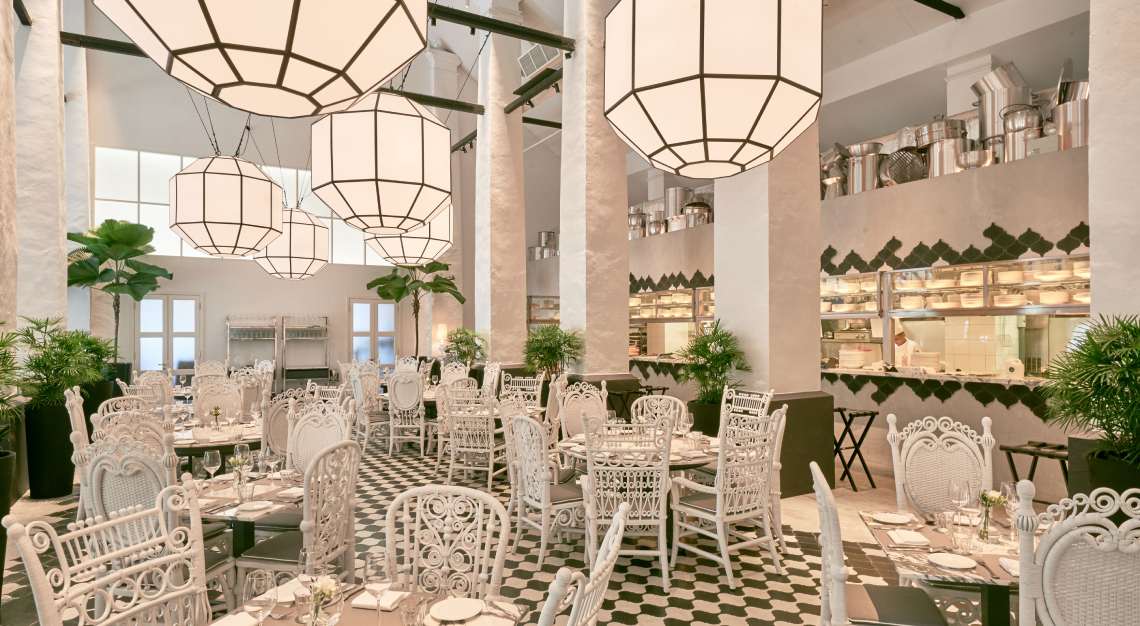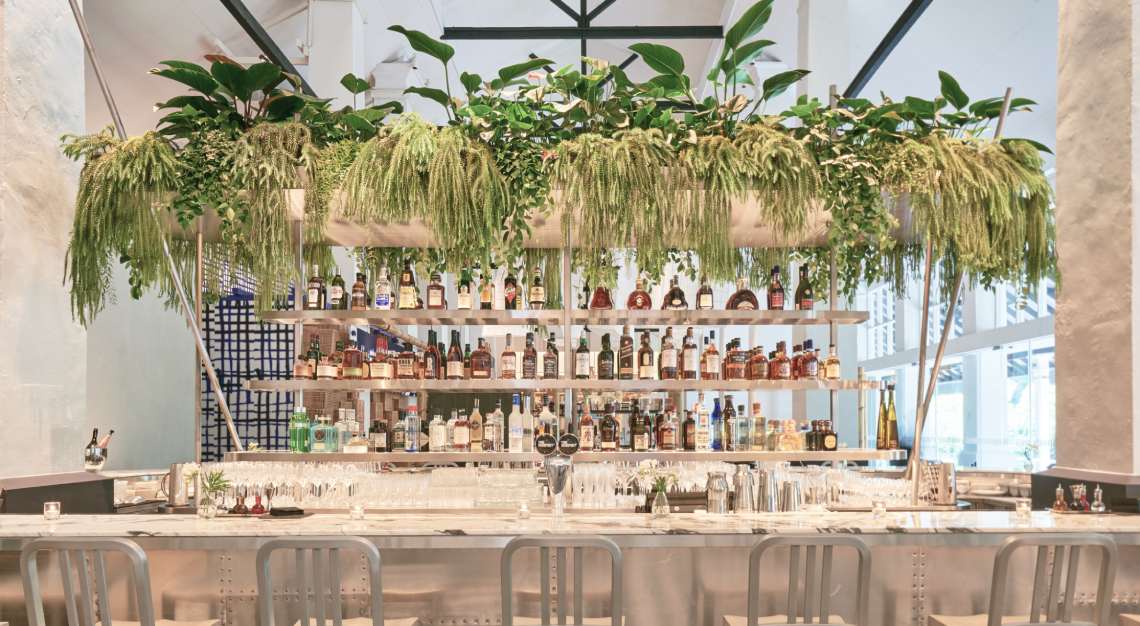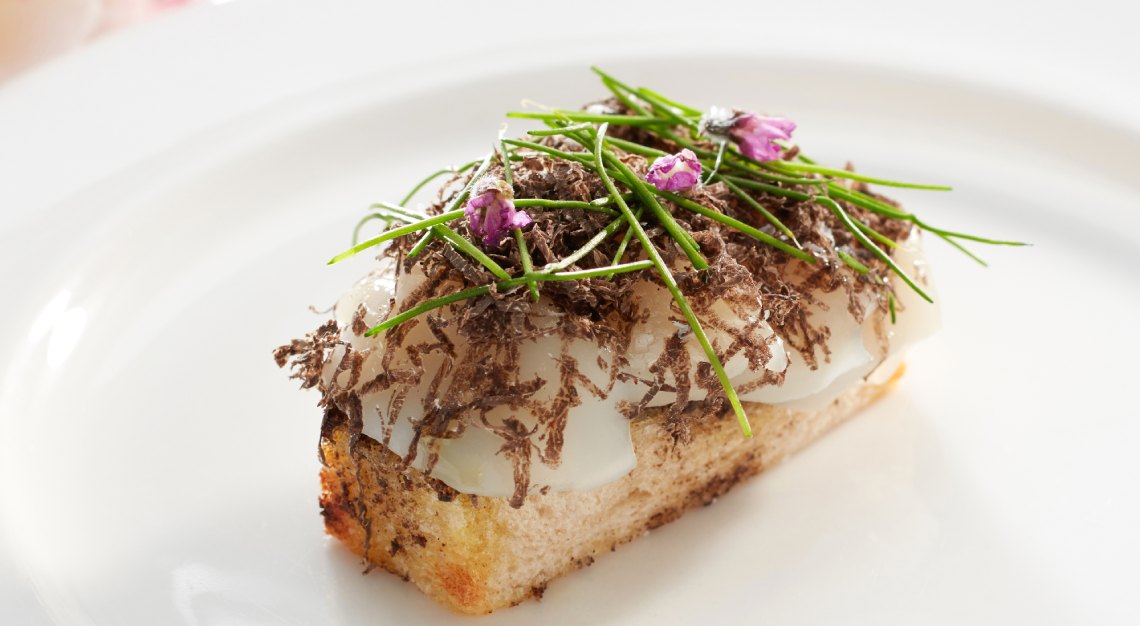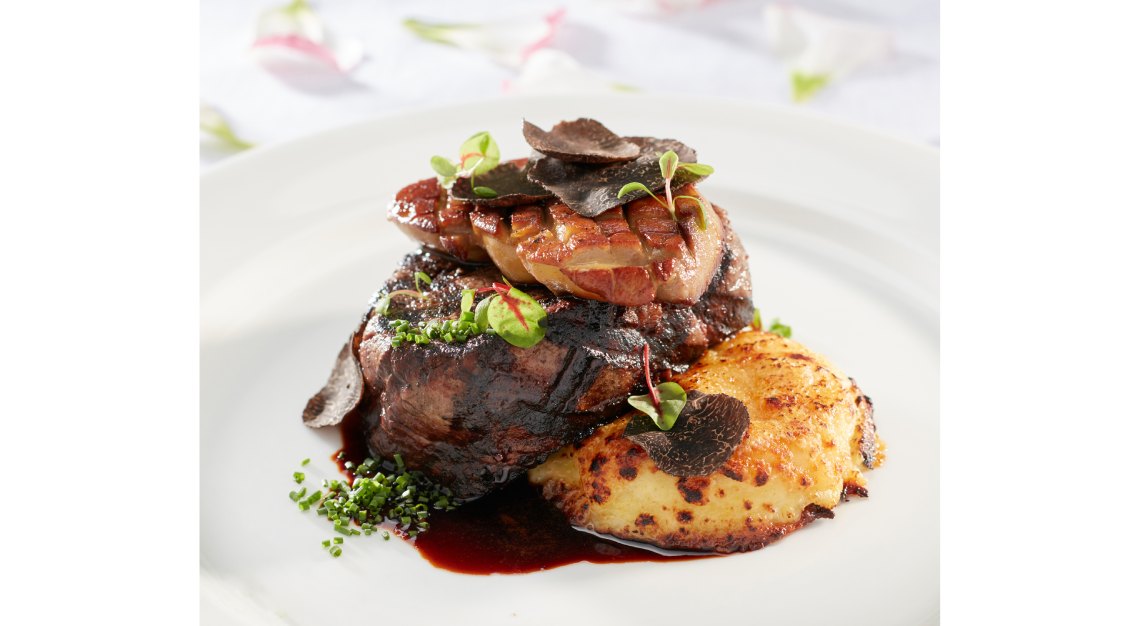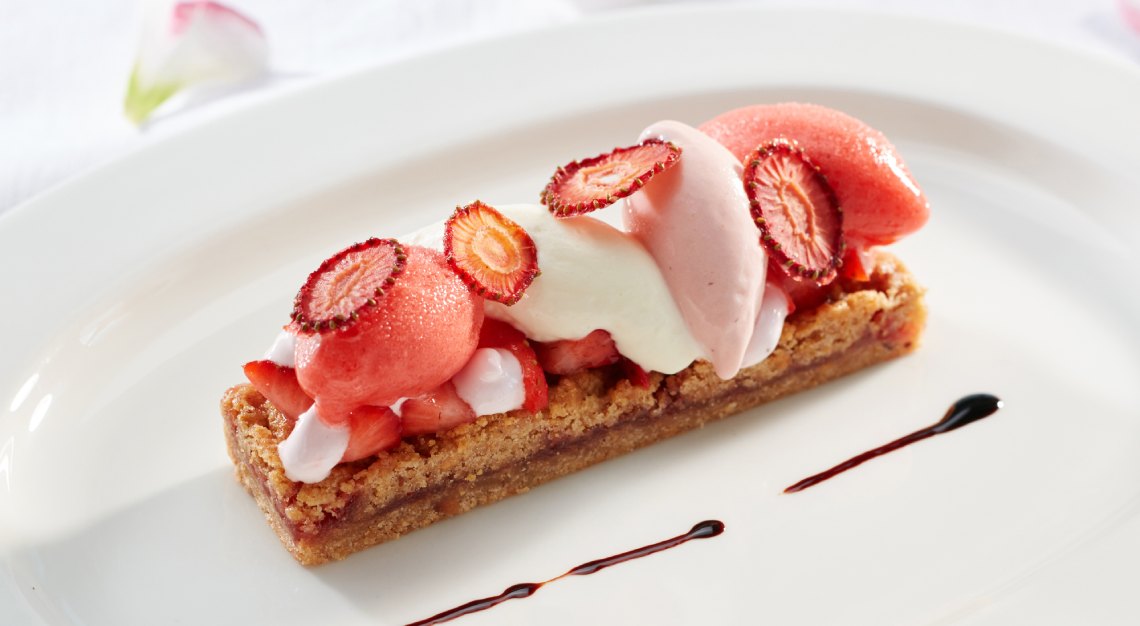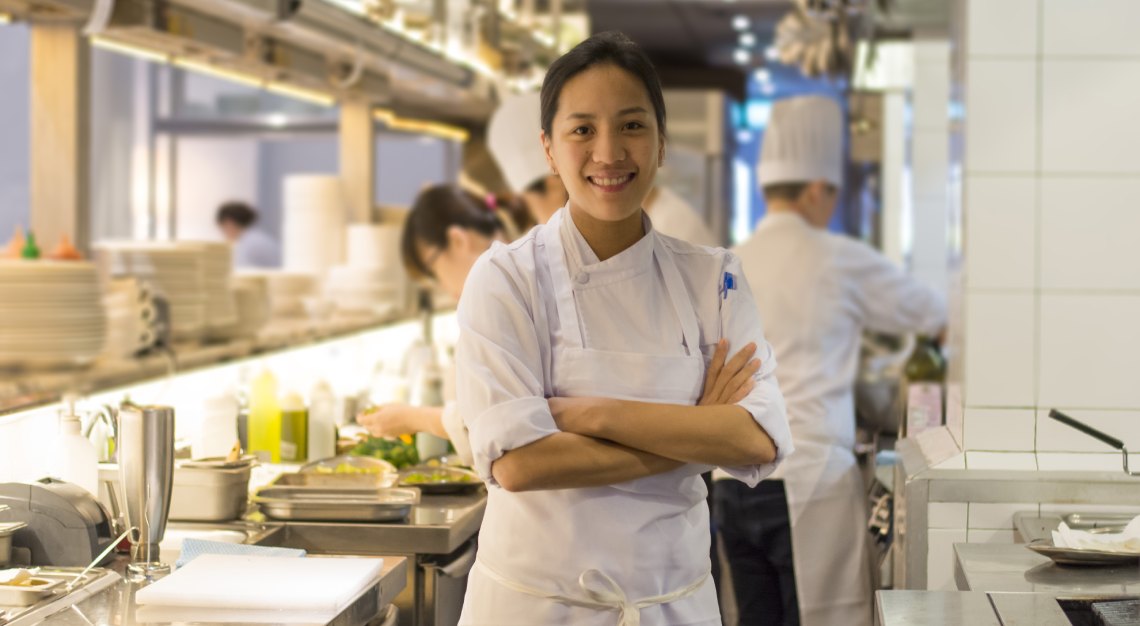 The Dempsey Cookhouse & Bar
Executive chef Lisa Revilla says: "The Dempsey Cookhouse and Bar is located away from the hustle and bustle of the city and surrounded by lush greenery, making it a unique and intimate place to dine at. The ambience is classic with its black and white aesthetics, high ceiling and glass windows that allow for natural light to stream in.
For me, the best tables are the ones next to the veranda because of the soft glow from the hanging row of vintage lights. They overlook the garden, too. Smaller groups are seated here, so it's a cosy corner where you can have your own intimate space."
Robb tip: End the meal with a Salted Caramel Ice Cream Sundae, served to you with popcorn, peanuts and delicious hot fudge.
Dempsey Cookhouse and Bar
17D Dempsey Road
Singapore 249676
Tel: 1800 304 5588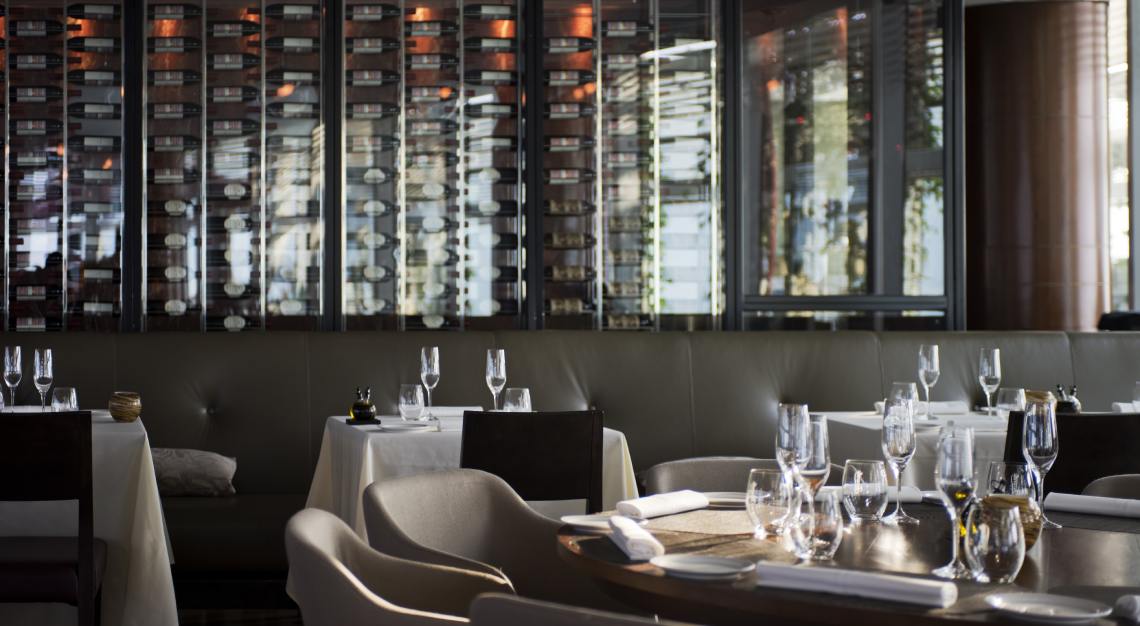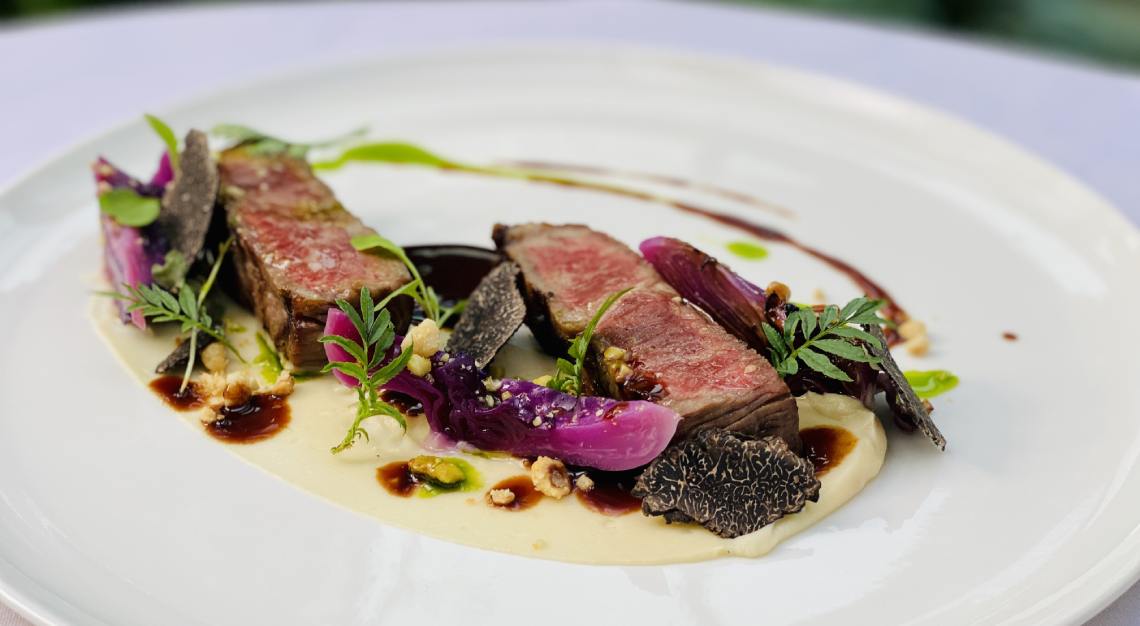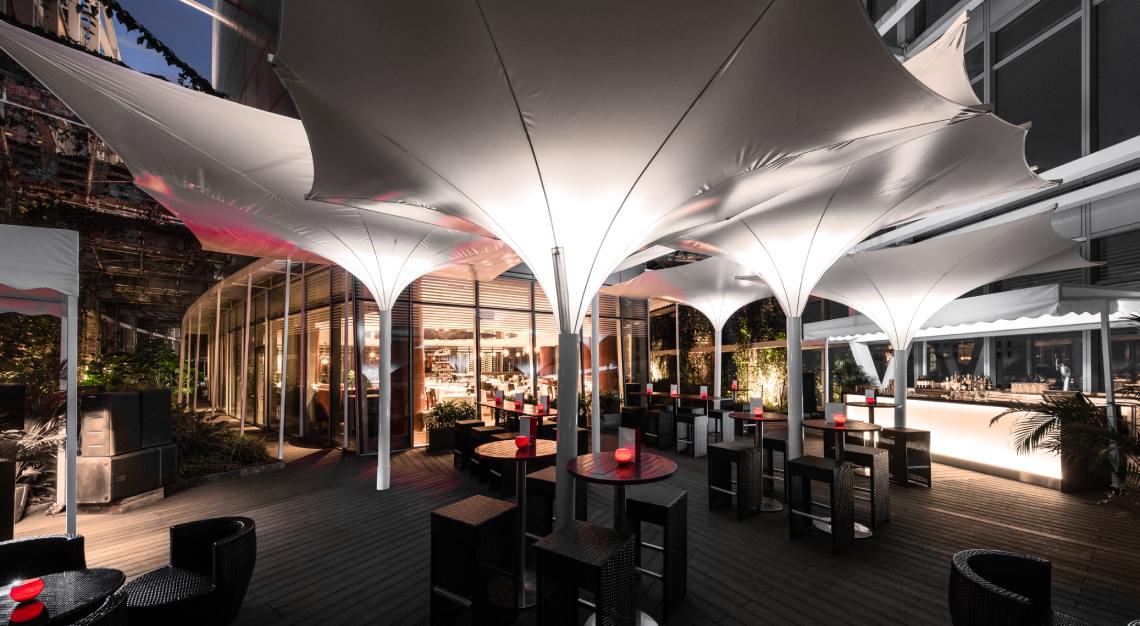 Zafferano Italian Restaurant & Lounge
Head chef Andrea de Paola says: "Zafferano is the only contemporary Italian restaurant in Singapore located high up on the 43rd level, and equipped with an elegant ambience backed with the gorgeous Marina Waterfront panorama. For special occasions, tables by the full-length glass window in the main dining room have wonderful views of the city."
Robb tip: If you can't get a good table, ask to sit at the Terrace Lounge's al fresco rooftop bar, which is just as perfect for a cosy celebration. We also recommend the chef's menu, which features sea bream, homemade pasta and charcoal-grilled langoustine.
Zafferano Italian Restaurant & Lounge
10 Collyer Quay
Level 43, Ocean Financial Centre
Singapore 049315
Tel: +65 6509 1488