The legendary boxer's life and legacy is being told through three Montblanc Great Characters special edition writing instruments
Muhammad Ali's quick footwork and elegant combinations may be accurately described as "poetry in motion". But the iconic boxer's means and methods of erudite expression were never confined to the boxing ring.
The late three-time world heavyweight boxing champion, who passed in 2016, was one of the most charismatic and influential figures of the 20th century. Ali's legacy is immortalised as much as by his unforgettable bouts with the likes of Sonny Liston, George Foreman and Joe Frasier, as it is by his activism, advocating for peace and racial equality.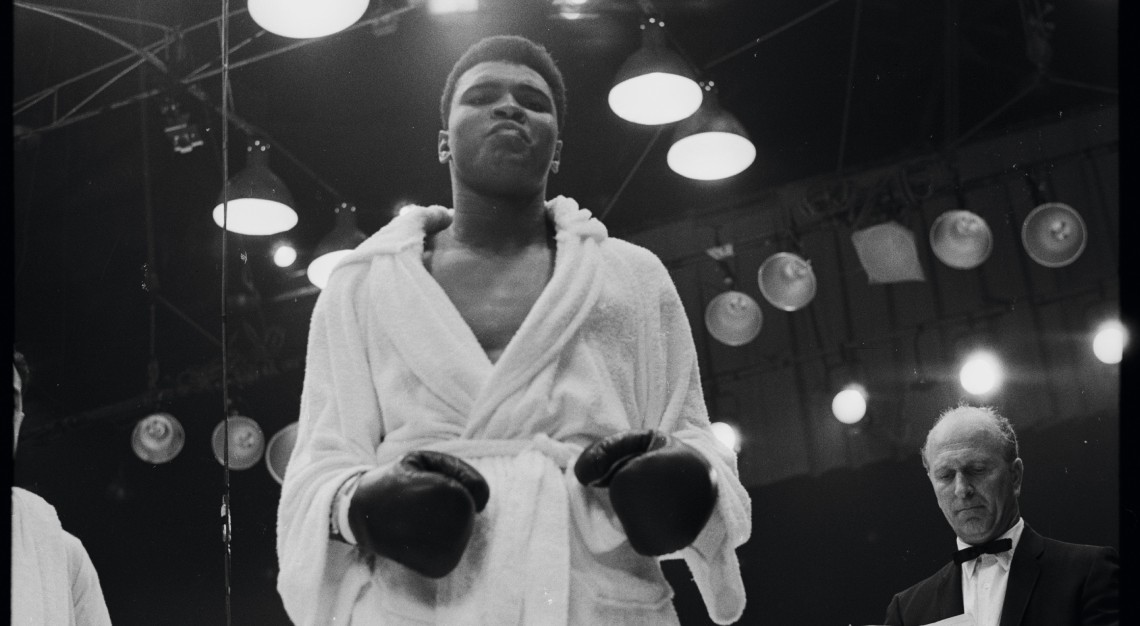 It is fitting then—and overdue, if we may suggest—that luxury house Montblanc finally pays homage to Ali's life with its Great Characters collection of special edition writing instruments. Introduced in 2009 to commemorate the world's leading figures and most significant milestones, the Great Characters collection has hat-doffed colossal personalities such as Mahatma Gandhi, Albert Einstein, The Beatles and Enzo Ferrari over the years.
Like previous editions, the Great Characters Muhammad Ali collection evokes the life and times of its namesake through thoughtful design and artful craftsmanship. The collection comprises three editions, a reference to Ali's unmatched stature as the only three-time lineal world heavyweight boxing champion.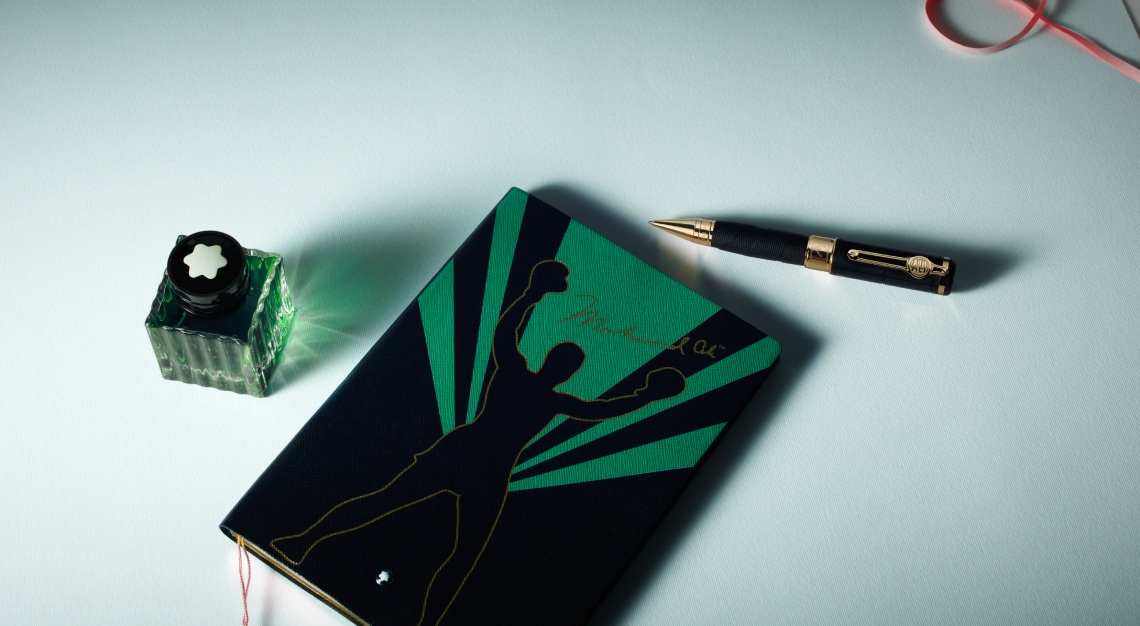 On the Great Characters Muhammad Ali Special Edition, we get a glimpse of the man's early victories. Ali's win at the Summer Games in 1960 is writ large on the gold-coated cone with the engraving 'ROMA MCMLX', while his first heavyweight championship victory over Sonny Liston, referenced by the quote "I shook up the world", is engraved on the cap. Boxing motifs such as the ropes of a ring, a punchbag, and bandages are depicted elsewhere on the writing instrument.
The Great Characters Muhammad Ali Limited Edition 1942 and Great Characters Muhammad Ali Limited Edition 98, capped at their respective numbers, tell Ali's story with greater ornamentation.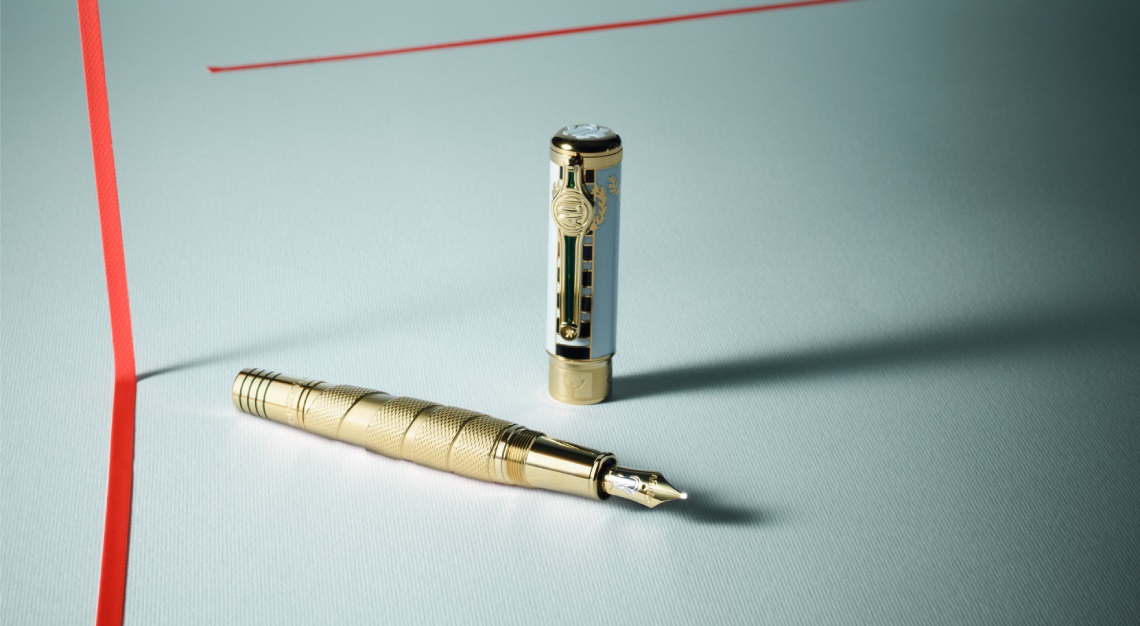 The Limited Edition 1942, which references Ali's birth year, is clad in plated yellow gold. The cap's white and black lacquer with gold intarsia is inspired by the coat Ali wore during is 1974 fight with George Foreman, while his victory over Joe Frazier in the 1975 'Thrilla In Manlia' bout is memorialised by the inscription 'Kinshasa 1974 Quezon City 1975'.
Last but not least, the Limited Edition 98—a reference to the year that Ali was named 'Messenger of Peace' of the United Nation—is probably the most extravagant among trio and evokes his influence outside of boxing. While boxing motifs like a punchbag-shaped cap, and texture that resemble bandages remain (rendered here in guilloche lacquering), one finds other elements of Ali's lifework elsewhere on the writing instrument. These include the colour-block boxing figure on the barrel inspired by the coloured windows on the Muhammad Ali Cultural Centre in Louisville, and his core values of 'confidence', 'conviction', 'dedication', 'giving', 'respect' and 'spirituality' that are engraved on the solid gold forepart.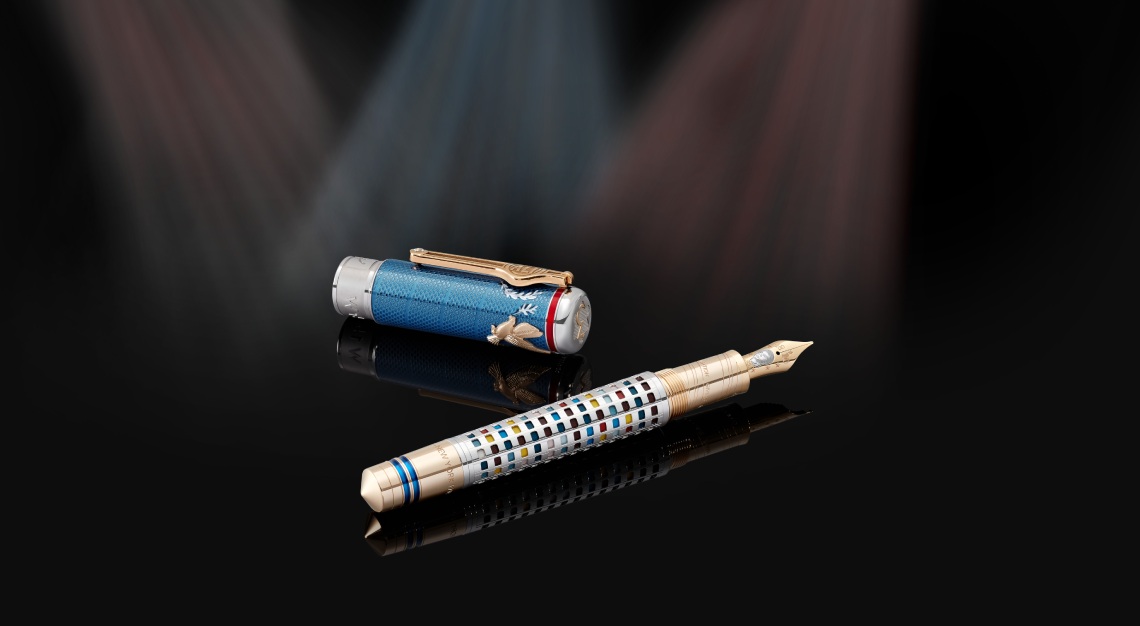 Given a life as rich and storied as Ali's, certainly no brand can tell his full story in any number of collectibles, however exquisite they may be. That said, Montblanc has picked its battles wisely to land these truly lovely knock-outs.