Chef Renato Viola's Louis XIII Very Expensive Pizza takes the cake as the world's priciest pizza, and it's easy to see why
Anyone who says money can't buy happiness has obviously never shelled out for a good pizza. And if you want ultimate happiness, you should splurge on the world's most expensive pizza. Introducing Louis XIII Very Expensive Pizza, priced at €8,300 (S$12,645), which works out to slightly over a thousand euros per slice.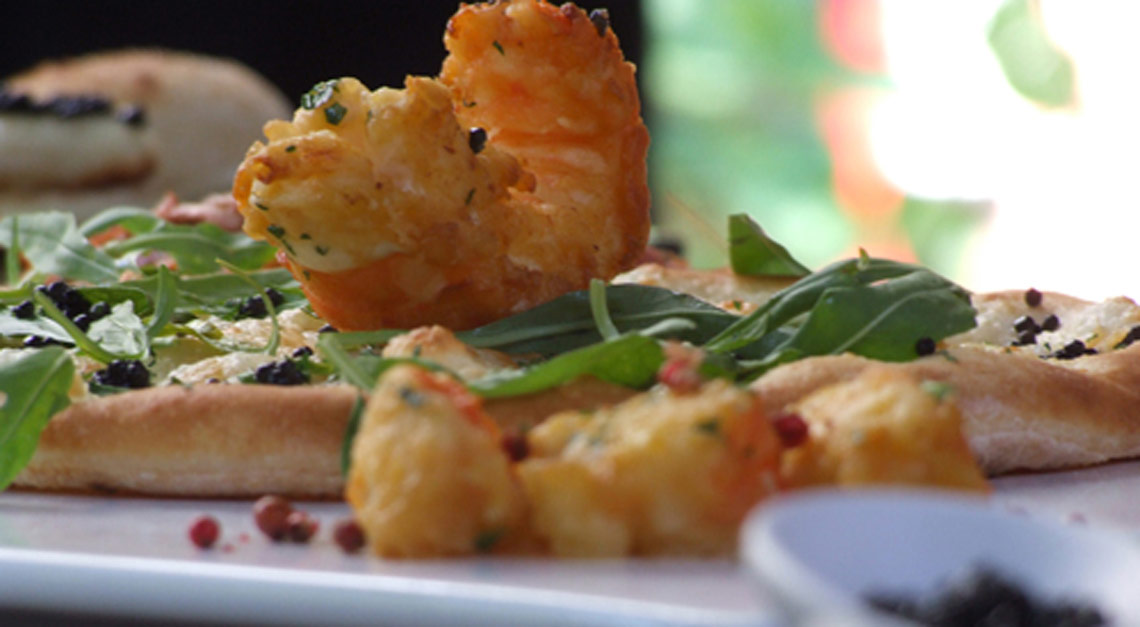 To understand why this premium pizza with a diameter of only 20cm commands top dollar, you need to venture into its building blocks. The dough is made with certified organic flour AIAB (Italian Association for Organic Agriculture), natural yeast and paper-thin flakes of pink salt from Australia's Murray River. This salt is highly mineralised and flaky, providing the dough with a delicate flavour and texture. And the dough takes 72 hours to be proofed, though we're not quite sure why. But take a bite anyway, and you'll see that the proof is in the… pizza.
Expense is most definitely not spared in the making of Louis XIII Very Expensive Pizza, but given its price point, it'll be a cardinal sin if someone were to say… cut corners.
That said, meat lovers should stop scrolling right now, as reading on may induce a certain level of irrational anger. This pizza doesn't feature any Kobe beef, jamon iberico, foie gras or other parts of an animal that's usually reserved for sacrificial offerings. Neither does it come slathered with a mountain of truffle shavings (thankfully) nor 24k gold leaf in place of cheese (admit it, you assumed that was the case).
This, dear readers, is a pizza solely dedicated to seafood lovers. You'll enjoy mouthfuls of Mediterranean lobster tails, delicious wild-caught carabinero prawns and heaps of juicy mantis shrimp. All these, sitting atop a bed of cheese. And we'll have you know that Louis XIII Very Expensive Pizza isn't swathed in just one, but seven different types of delectable fromages, including the organic buffalo mozzarella DOP. We're willing to hedge our bets that said buffalo is treated to twice-daily massages, a pampering foot scrub, and maybe even live music by a world-renowned cellist on a regular basis. Happy life, happy employee, right?
Where are the scallops or oysters, given that they're some of the most prized mollusks of the sea? Or meat from Alaskan king crabs, which we could really do with some right now? Most disappointedly, you wouldn't find it on the Louis XIII Very Expensive Pizza. This may have to do with an overkill of ingredients on a single slice, but if we're shelling out good money, that's what we'd like (hint hint). We're sure we aren't the first to voice out similar concerns.
But all that's forgotten once you're served the Louis XIII Very Expensive Pizza. Here's what we've read: Three types of caviar are used as toppings. A sweet and almost nutty Caviar Oscietra Royal Prestige, the bulbous Caviar Kaspia Oscietra Royal Classic from the Iranian coast, and the rare Beluga Caviar Kaspia from the Caspian Sea.
Here's what we imagine. The pizza will be served tableside, with a maitre d wheeling out a trolley with three metal casings of caviar, each sitting on a bed of ice. He takes a mother-of-pearl spoon, shapes the precious sacs into a tiny heap, then gently places them on the pizza. He does this repeatedly, at least five times per type of caviar. You're tempted to ask him to stop, but decide that you most definitely do not know better than him when it comes to deciding how much caviar is enough in a single sitting. Soon, you'll be wondering why you even bothered entertaining the thought of cheekily asking for bluefin tuna or pufferfish as additional toppings.
What on earth would you pair Louis XIII Very Expensive Pizza with? Why, we're glad you asked. You'll be served not one, but two drink pairings to go with your meal. The first, Rémy Martin's Louis XIII, is a cognac that blends up to 1,200 eaux-de-vie from Grand Champagne. The other is Krug's Clos Du Mesnil 1995, a fruity Champagne that springs to life with the above seafood pairing. Savour the meal as you wish. A bite here, a sip there… while we can tell you how to spend your money and what to spend it on, we won't dictate just how you should demolish the pizza. That would seem awfully pretentious.
Where To Find It
Make no mistake, you don't have to go to Louis XIII Very Expensive Pizza, it'll come to you. To make a ceremony out of eating the world's most expensive pizza, chef Renato Viola will lead a team (which includes a sommelier) of chefs to prepare and serve the pizza in the comfort of your own home. Perhaps they'll bring a wood-fired oven? Who knows? Just remember to book him at least 72 hours in advance. And be hungry. Very hungry.
So… How Many Does A 20cm-pizza Feed?
We know what you're thinking. It's an eight-inch pizza, which works out to just eight slices. How many people can you possibly share this with? The answer is just one person, and that's when you're being extremely generous, or dare we say it, charitable. We know, it's widely said that "the best experiences are usually shared with others", but in this case, said statement doesn't really apply. Not when we're in seventh heaven.