For some, the price tag is what makes the gift more valuable. But what about everyday items? We've found a litmus test: Chocolates
Hands up, all those who've wondered how much your gift cost, and somehow co-related this numerical value to how much the person values you. We've been there. Bags or small leather goods? Pals. Watches or cars? Besties for life. Chocolates…? Now that's slightly questionable. The once go-to for last-minute gift ideas has somewhat undergone a renaissance, and has become a connoisseur's item.
In recent years, the cacao bean (cocoa is the term for grounded cacao) has slowly inched its way to the fairly exhaustive list of 'things that get better with age'. Think wine, cognac, whisky, balsamic vinegar, beef, cheese, men, denim and leather. Supermarket chocolate may be dirt cheap, but when it comes to confectionery, prices rocket sky high. And, for good reason: Cacao isn't easy to grow or harvest.
Cacao is grown in tropical regions, where the climate is hot and humid. Of the world's production, around 70 per cent is grown in Africa. Processing is equally tedious. The cacao has to be hand plucked, then fermented, cleaned, roasted, then graded. I could go on endlessly, but put them all together, and you're now wondering how that block of chocolate sitting in your fridge at home isn't worth its weight in gold. Or is it?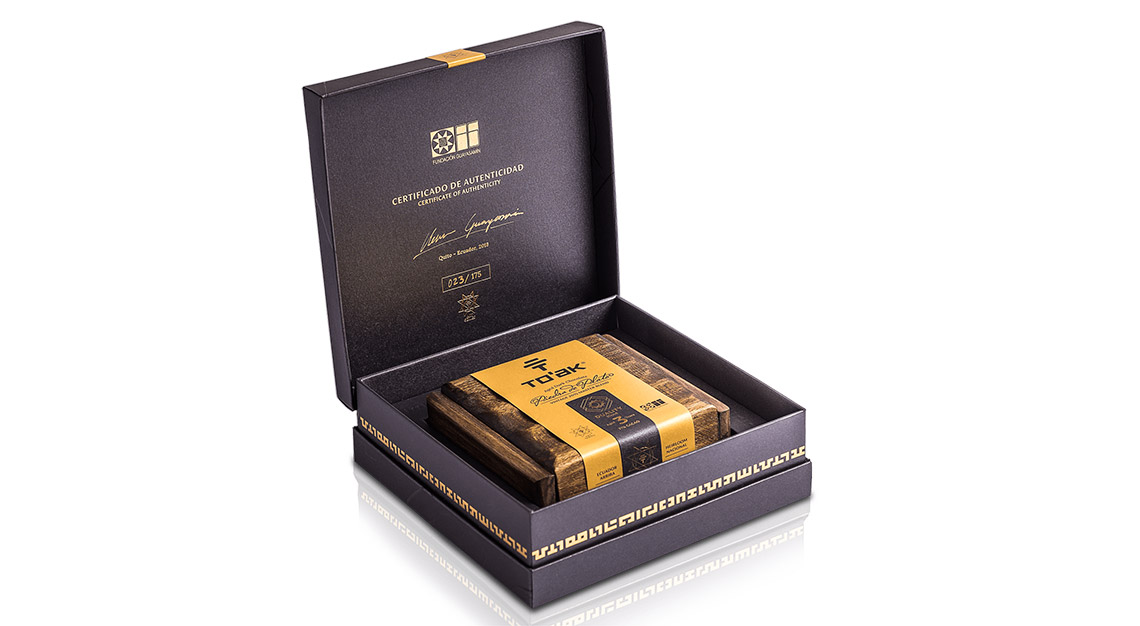 Ecuadorian chocolate company To'ak is known for its delicate brown parcels of heaven. It made headlines in 2017 when it released El Niño Harvest 2016, named after the phenomenon that first brought about torrential downpours, then a drought, followed by an earthquake. Each 50g block fetched US$295 (S$400). The next year brought about Vintage 2015 Tequila Cask, where 73 per cent cacao was aged in — you guessed it — wooden barrels by Don Julio González, godfather of tequila distilling. It isn't rocket science, but there is a pattern here: To'ak produces its chocolates in a way that bears resemblance to how distilleries age their whiskies.
It may seem uncommon, but if they're finding value in what seems to be a mundane, everyday commodity, maybe To'ak's onto something. If chocolates are blended, aged and distilled in a similar way as spirits, they could soon command the same price tag.
Lest you wave To'ak's gift to the gods as a gimmick, the brand has gone a step further, proving just how serious it is in becoming the Bugatti of chocolates. Released earlier this month, Art Series Guayasamín costs a whopping US$685 (S$927) per 50g bar.
It may border the lines of absurdity; after all, you're paying nearly a grand for a piece of chocolate that probably wouldn't tip the scales. For reference, a two-finger KitKat weighs just 17g.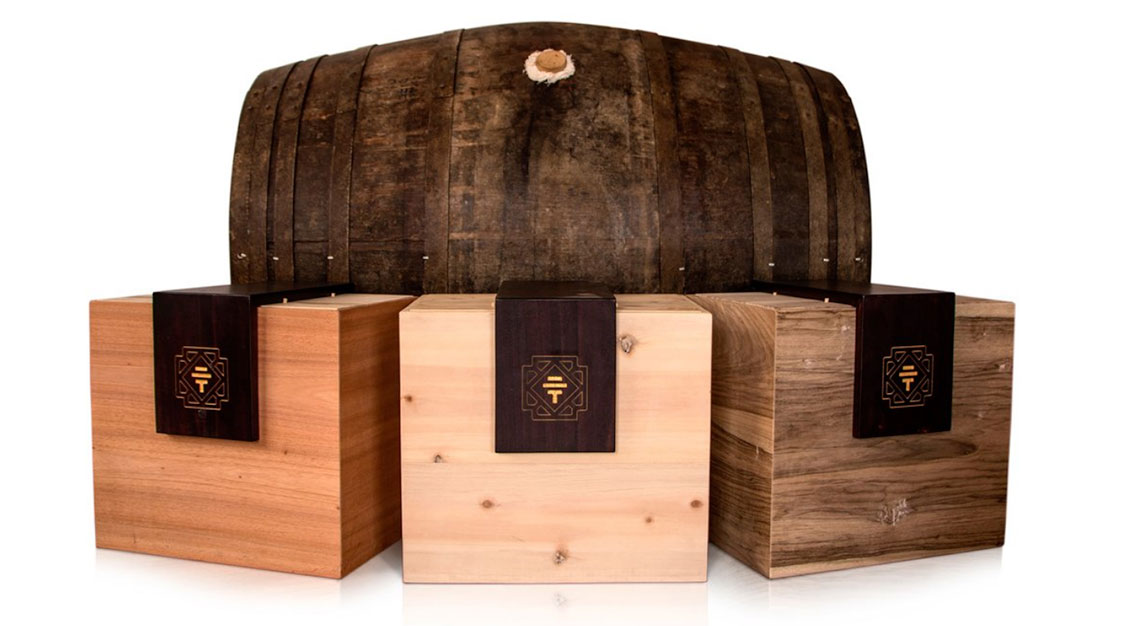 Thankfully, the price isn't inflated by the ridiculous addition of gold flakes, diamond dust, or tears of innocent children. What To'ak did instead was to harvest the cacao in 2015 and age the beans for three years. The beans were then fermented in Spanish elm before being roasted. To finish it off, the chocolate underwent conching – a process that ensures cocoa butter is distributed evenly – twice, first for nine hours, then for 23.5. How's that for effort?
What about the taste, you ask? Well, like wine, there are tasting notes (apart from it tasting chocolatey, obviously). You're meant to pick out hints of butter and caramel, fruits, a slight acidity, along with fruity, floral and nutty characters.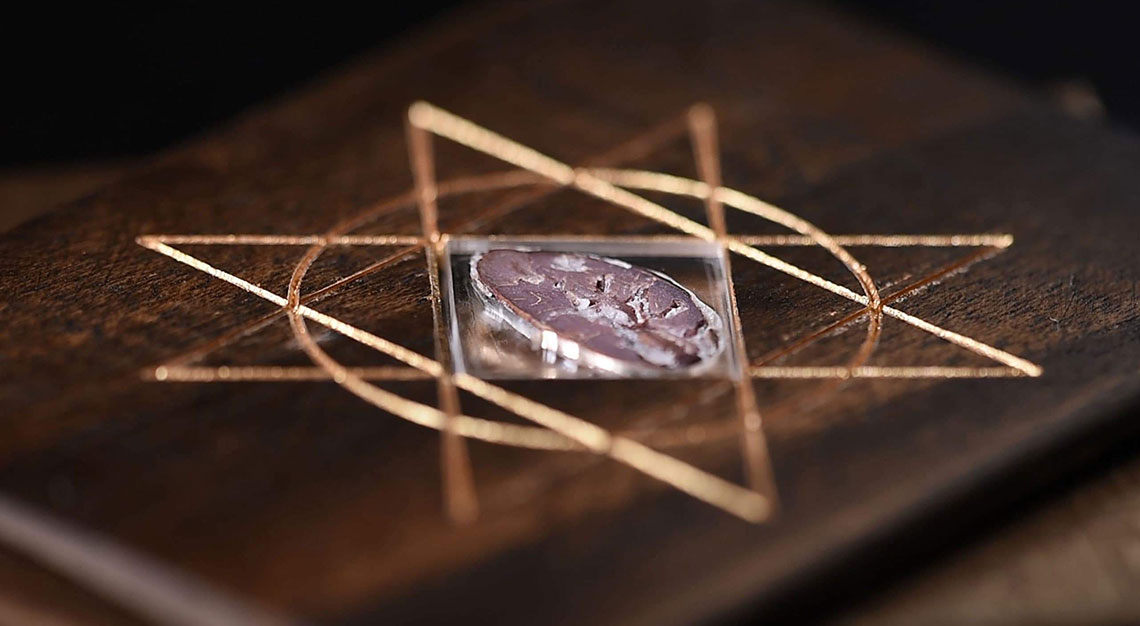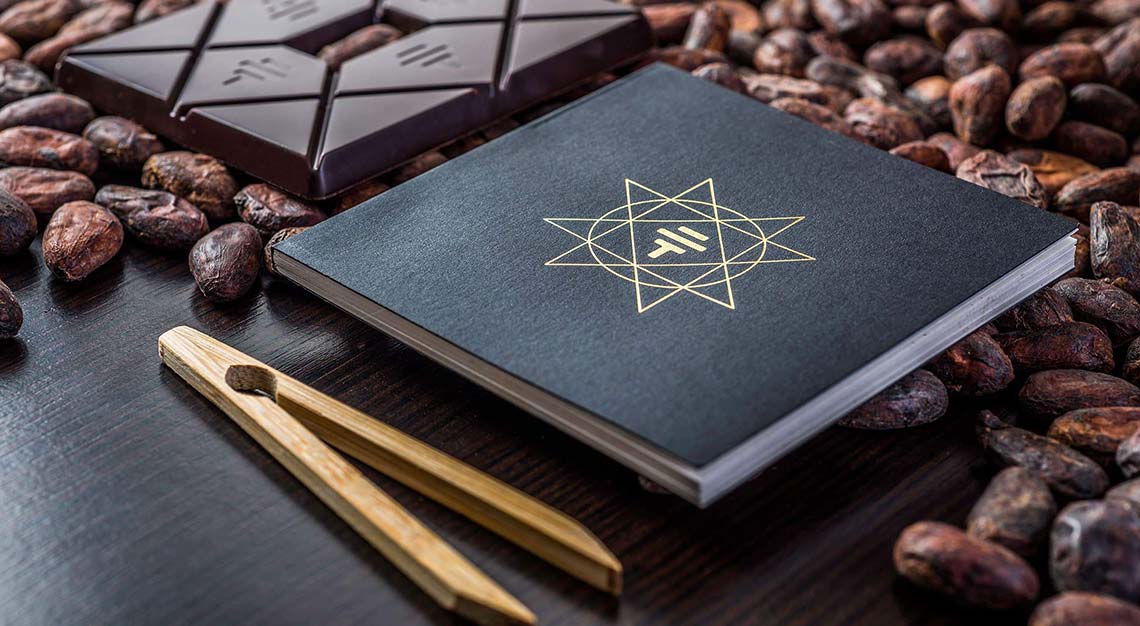 Now, that's a ton of flavour packed into a tiny bar, and while I've yet to taste it, I'm expecting that a single bite will change my attitude towards chocolate, or dare I say, life. I may even hear harps being played by angels. But to fully appreciate said flavours, I'll need a second bar.
Of course, it would be unbecoming for one to simply to crack the bar and dig in. To'ak instead provides a copper engraved tasting plate along with a bamboo tasting utensil for you to properly enjoy each precious sliver. The company also recommends nursing a glass of Port, sherry, triple-distilled Irish whiskey, or an Islay single malt. The chocolate will also add yet another dimension to cheese platters, pairing well with gruyère, comté, aged gouda, and brie.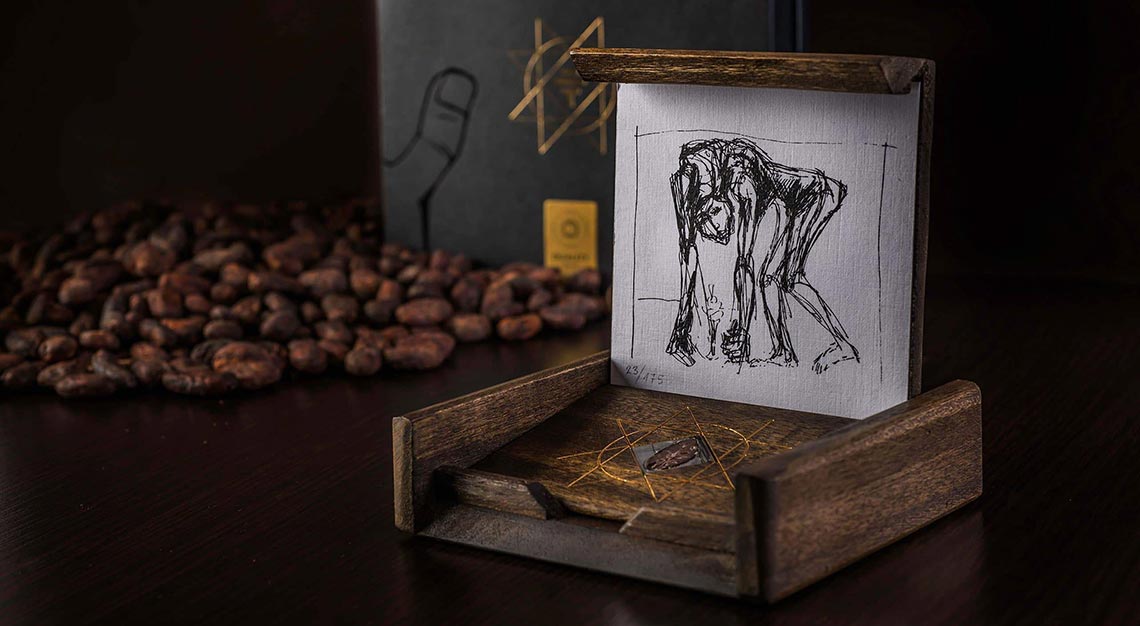 The chocolately moment may not last, but To'ak won't leave you without a keepsake. Art Series Guayasamín is nestled in a lovely wooden Spanish elm box, which you can most certainly use to keep your trinkets in once you've sunk your teeth into the bar — if you can bear to. You'll also receive a limited edition print by the late Oswaldo Guayasamín, an eminent Ecuadorian painter and sculptor who voiced out on oppression and poverty through his works.
Oh, and if I've had the ability to convince you chocoholics to buy one here and now, this may be the right time to let you know that there's a six-week waiting list. But good things — in this case, Phenylethylamine, the chemical that triggers the release of endorphins — are worth the wait right?