The idyllic addition to the Myconian Collection portfolio sets the standard for Aegean design and Greek island living
We know, we know. Mykonos incites either love or hate when it's mentioned as a destination. The iconic Mediterranean refuge welcoming flocks of idealistic tourists earns its enduring popularity for good reason. This time, the allure of azure sea against whitewashed walls finds yet another pristine shore to nestle into.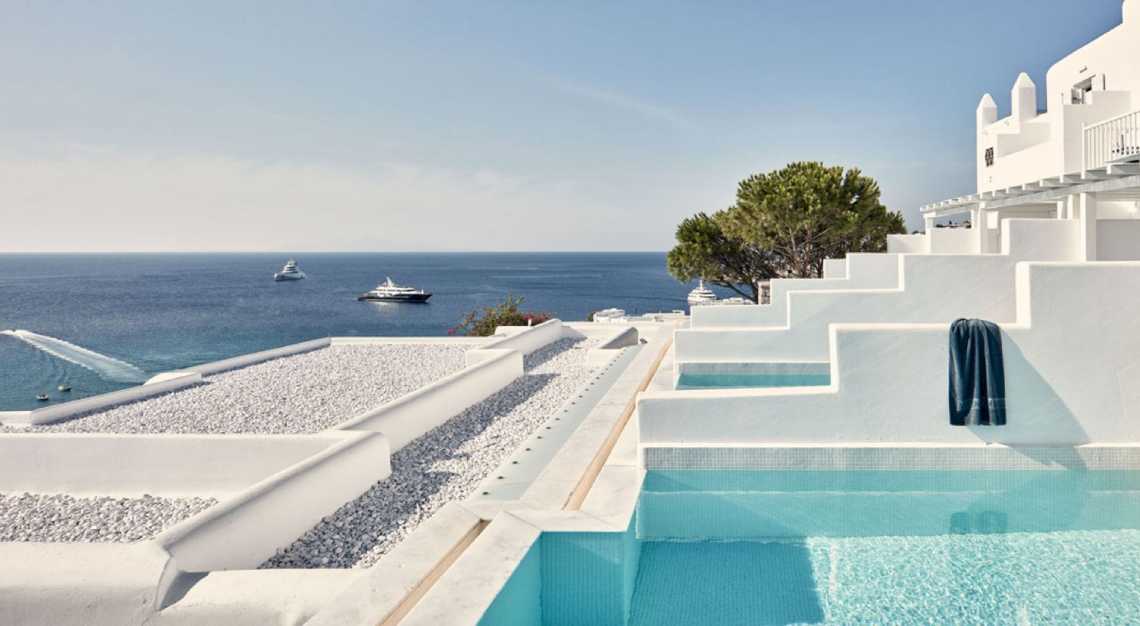 By the tranquil ambiance of the picturesque Ornos Bay, O by Myconian Collection takes full advantage of the prime location with unobstructed views and direct access to its private beach. To match the unparalleled location, the architectural design of O seamlessly blends modern sophistication with traditional Cycladic elements.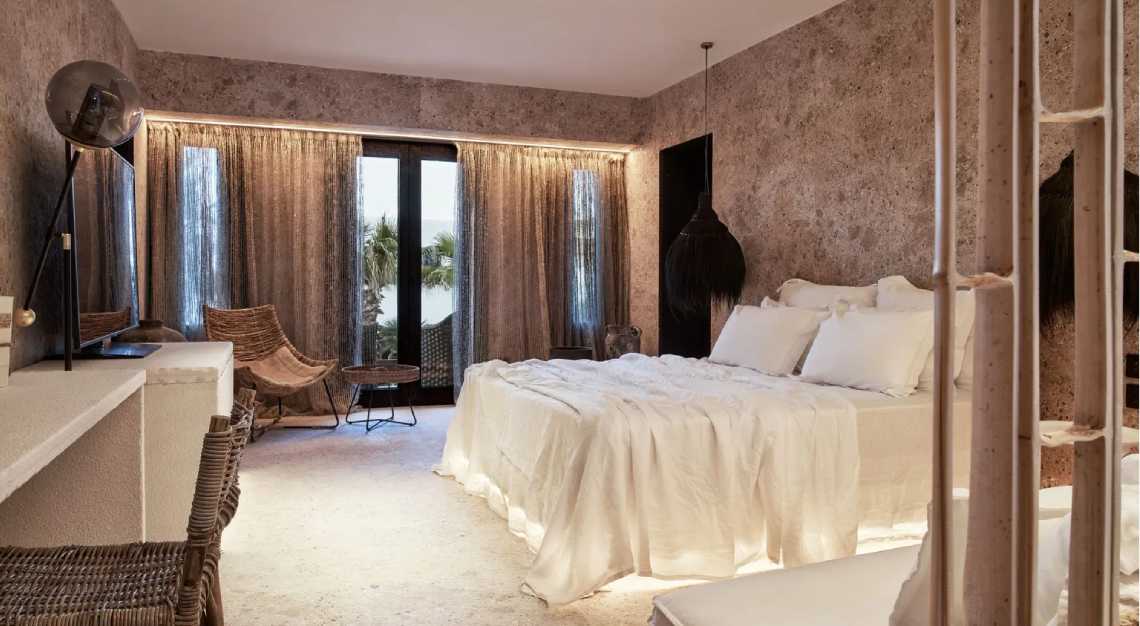 Natural stone accents and earthy wooden detailing create a harmonious ambience within a layout that maximizes privacy for each guest to fully take in the breathtaking surroundings. All 65 guest rooms and suites are thoughtfully furnished with individual verandas or balconies to soak up the sunshine, with many offering the option of a private pool.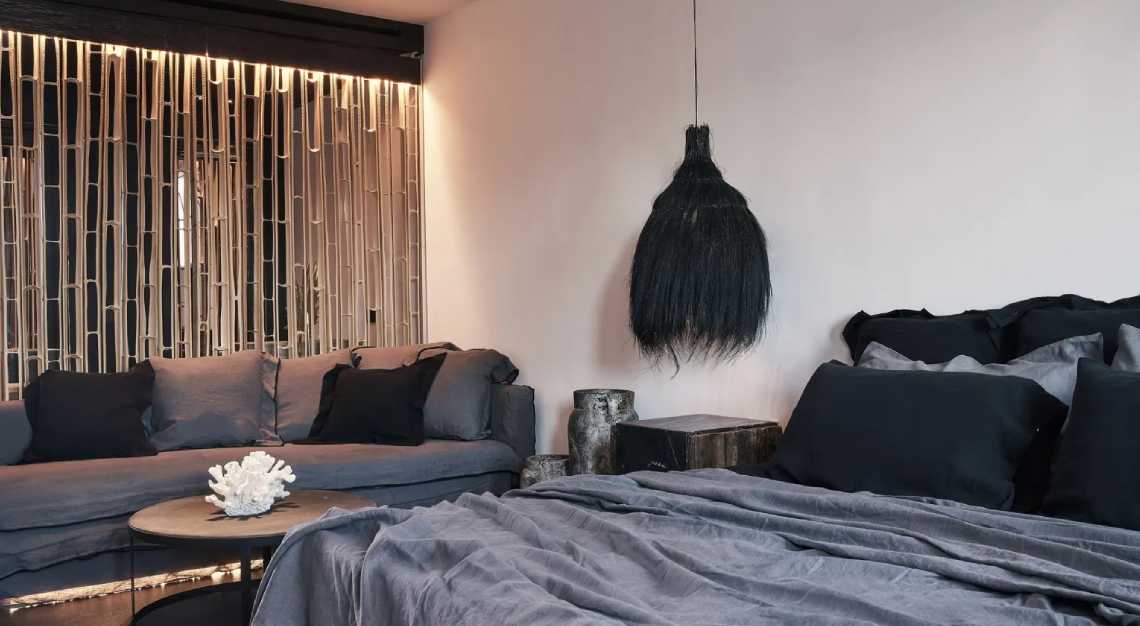 No concept of coastal elegance is complete without world-class amenities. The finest local ingredients turn into a culinary journey of international flavours with the property's gourmet dining options. For those seeking relaxation and rejuvenation, O's spa is a sanctuary of treatments that draw inspiration from ancient Greek rituals and modern wellness techniques, opening to serene ocean views.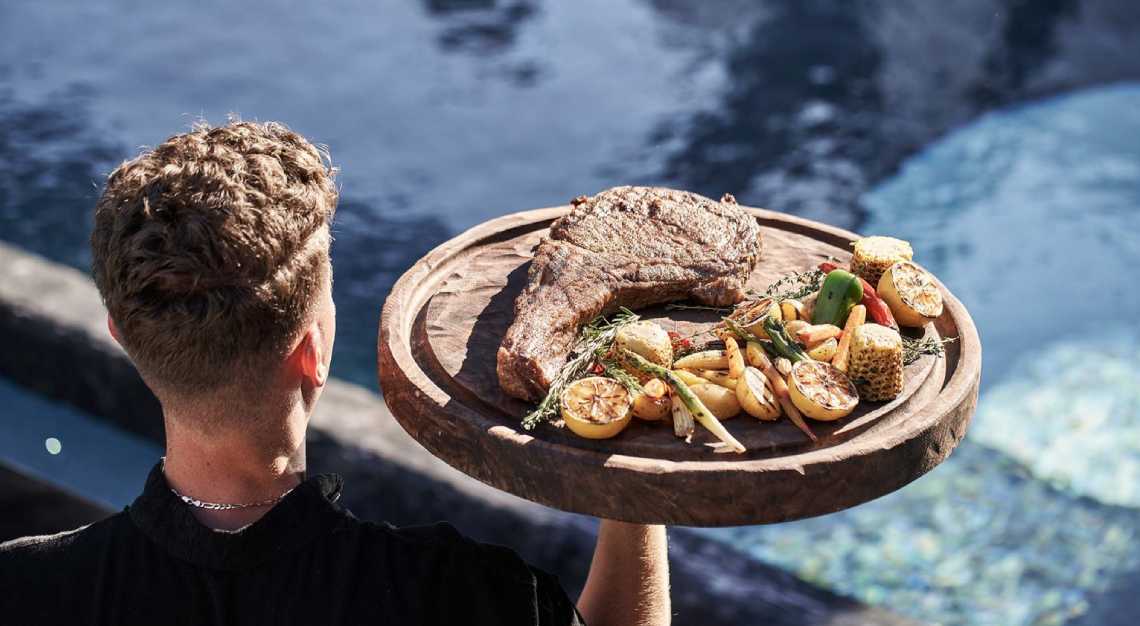 Service only means to simply ask concierge about special excursions, which range from adventures on horseback, scuba-diving, to boat charters to nearby islands. Lounge in a cabana at the pool terrace, take a dip in the crystal-clear waters, or simply soak up the Mediterranean sun. Together with stunning architecture and sophisticated interiors, O is a slice of paradise.