It's easy to dismiss the installation as a mere structure of bamboo strips. Come closer and you'll hear it 'sing'
What could an architect actually come up with in collaboration with a giant smart device manufacturer like Oppo? For one, the outcome doesn't have to be smartphone-related at all – and instead could take the form of a life-size art installation that melds together design, technology and sound. That's exactly what Japanese architect Kengo Kuma has achieved in its recent partnership with Oppo for Milan Design Week.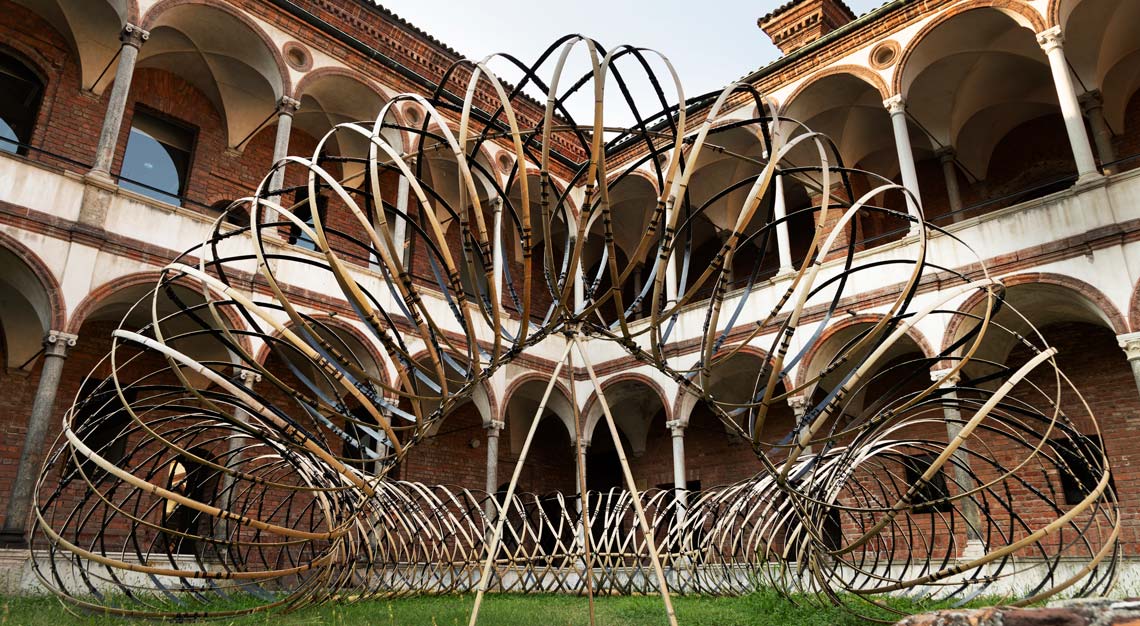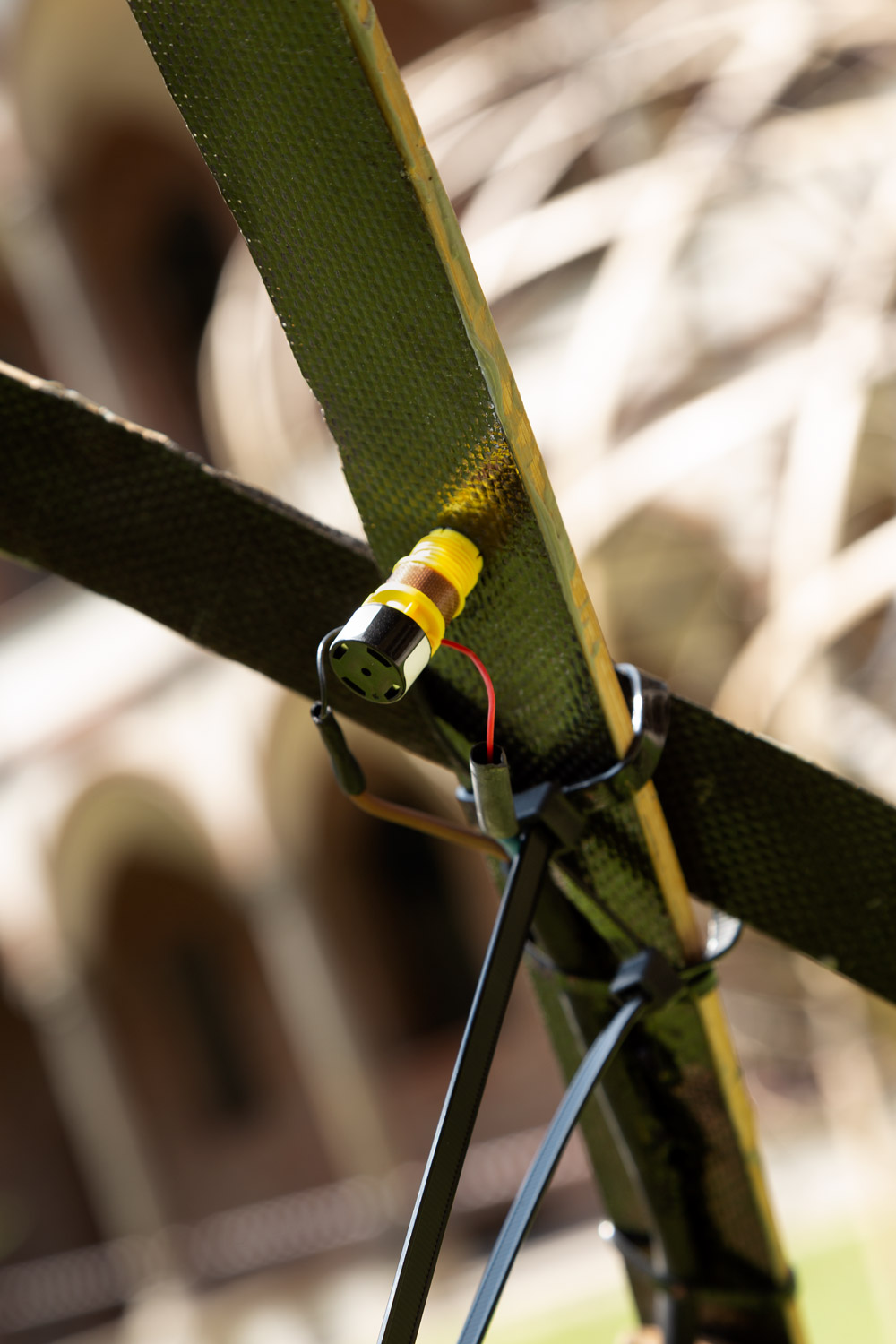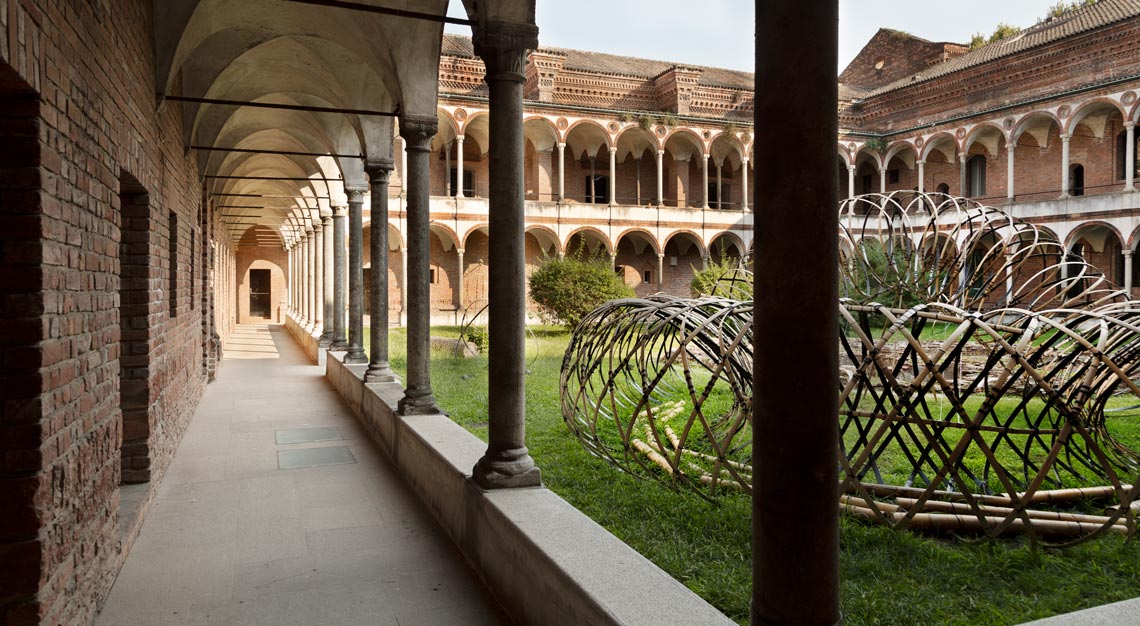 The two powerhouses conceived an installation named 'Bamboo (竹) Ring :|| Weaving a Symphony of Lightness and Form', a multi-sensory installation designed to evoke a sense of time and space. Having made its debut at the 2019 edition of the London Design Festival, the landmark project has since evolved – although its purpose in exploring the harmonious relationship between human and nature remains. Lightweight yet robust structures made with bamboo and carbon fibre were used to build the installation, and Oppo ups the innovation ante by integrating it with a series of orchestral scores composed by Japanese violinist Midori Komachi with Musicity.
Here's how it works: the composition is based on the cycle of seasons and reverberates through the structure, hence the public's encouraged to walk around it to capture its aural narrative. These soundscapes include the tunes of Komachi's violin (built in Milan in 1920 and enhanced with carbon fibre itself), along with soothing sounds of the nature and city taken from destinations such as Reykjavik, Beijing, and Tokyo – which one can have access to with Oppo's digital wellbeing application.
The installation's intertwining structure allows music to travel through it with the help of structural sound technologies originating from Oppo London Design Centre's research. An innovative technology this advanced brings together new haptic motors, MEMS speaker strips and exciters to produce a strong base and higher frequencies which pulsate the bamboo with a violin's vibrato and the sound of a percussion instrument.