In the words of Eleanor Roosevelt, "a woman is like a tea bag – you can't tell how strong she is until you put her in hot water." Meet the 25 women who are changing the face of luxury
Whether CEOs, founders or marketing mavens, these women are changing the face of luxury.
Alison Levy Bringé
Chief marketing officer, Launchmetrics
In a time when fashion is continuously elevating itself with the latest technology advancements, there is one person vital to helping businesses and brands understand this evolving landscape: Alison Levy Bringé. An industry leader with indispensable experience in brand development, PR and marketing, and corporate and global communications, Bringé, together with fashion and luxury data analytics firm, Launchmetrics, maximises data insights to help brands thrive in a digitally booming market.
Previously at Net-A-Porter, Bringé played a part in the US expansion of the online shopping platform. And as the former director of marketing and communications at IMG Fashion, she helmed the digitalisation of New York Fashion Week.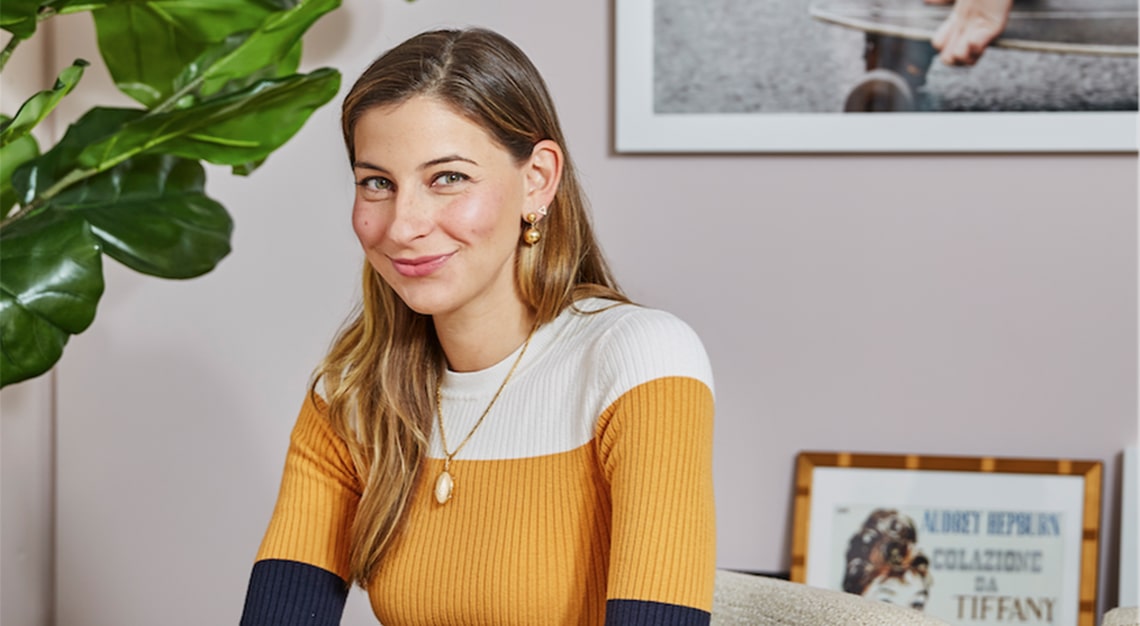 Sylvana Durrett
Co-founder and CEO, Maisonette
Fashion is second nature for this mumpreneur. She worked for Condé Nast for more than 13 years where she started off as executive assistant to the editor-in-chief, Anna Wintour, and rose to director of special projects, where she led and planned the Met Gala.
In 2017, her career shifted from adult fashion to children's, when the mother-of-three discovered a gap in the market for kids and a fragmented approach to filling it online. Together with fellow Vogue alumnus, Luisana Mendoza de Roccia, the children's online shopping destination, Maisonette was born.
"We sought to build Maisonette as a curated marketplace that aggregates what we consider to be the greatest products for kids," shared Durrett in an interview with New York Family. Bringing the best children's brands and boutiques under one roof, Maisonette is a one- stop e-tailer for premium and quality merchandise for kids.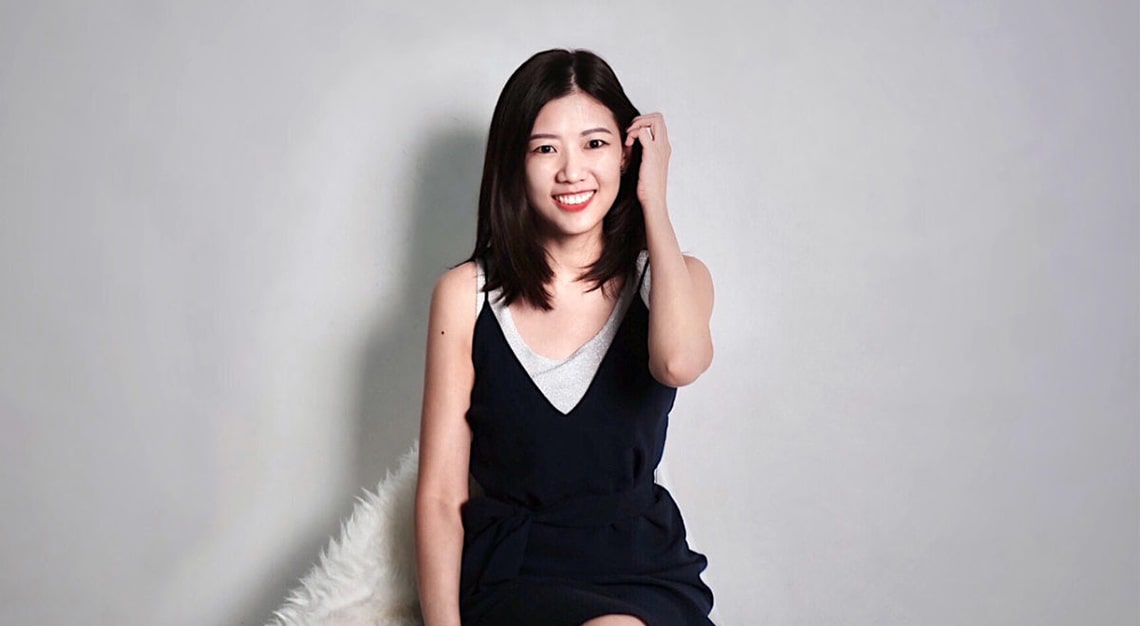 Raena Lim
Co-founder and COO, Style Theory
About four years ago, together with her husband Chris Halim, Raena Lim changed the way women in Singapore shop with the launch of Style Theory – a subscription-based rental service for clothing and accessories. The rental model provides customers with access to over 30,000 quality designer items from around the world by simply paying a monthly subscription fee.
Before launching the pioneering e-commerce platform in Southeast Asia, the graduate from the University of British Columbia worked at Goldman Sachs. She took her finance experience to a non-profit organisation where she helped established a microcredit financing system in Kenya.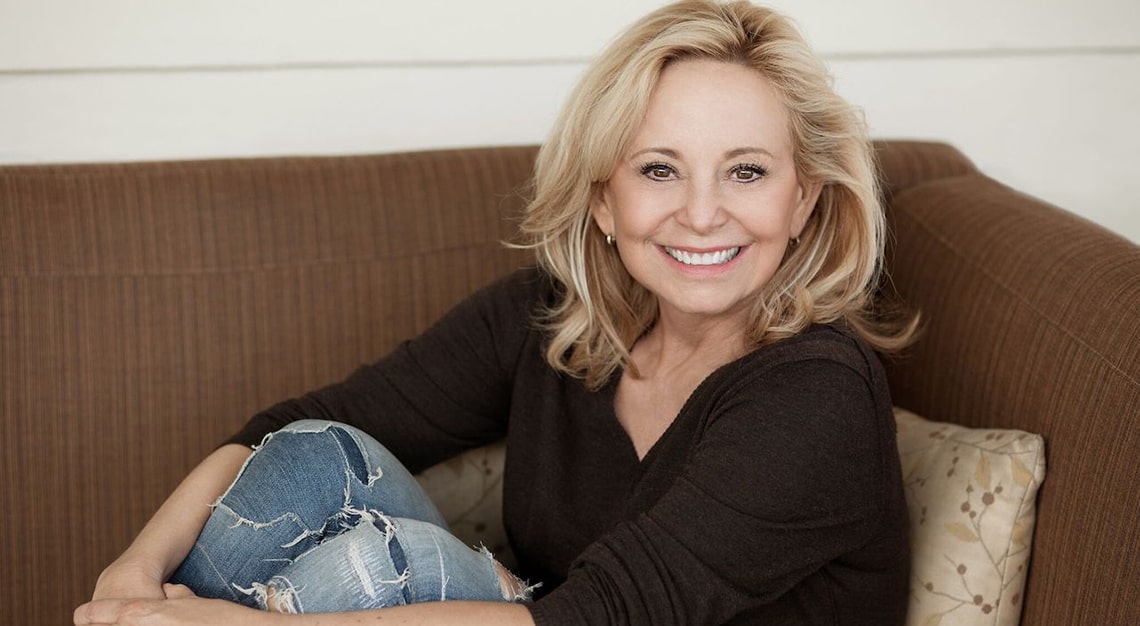 Julie Wainwright
Founder and CEO, The RealReal
Technology entrepreneur, Julie Wainwright, transformed the way in which people buy and sell luxury goods when she created The RealReal, a curated online e-commerce portal (then dominated by eBay) for pre-owned designer items.
With a strict and rigorous process that ensures 100 per cent authenticity, The RealReal became the trusted and authoritative trading platform for luxury consigners and buyers in the US. Wainwright's success story began with one of the most famous dotcom flops in 2000 – the closure of Pets.com, the online pet supply store.
Despite her failure as the CEO then, she has since been CEO of eight companies including The RealReal. In 2018, the company raised US$288 million (S$411.9 million) in funding and opened two physical stores in New York and Los Angeles.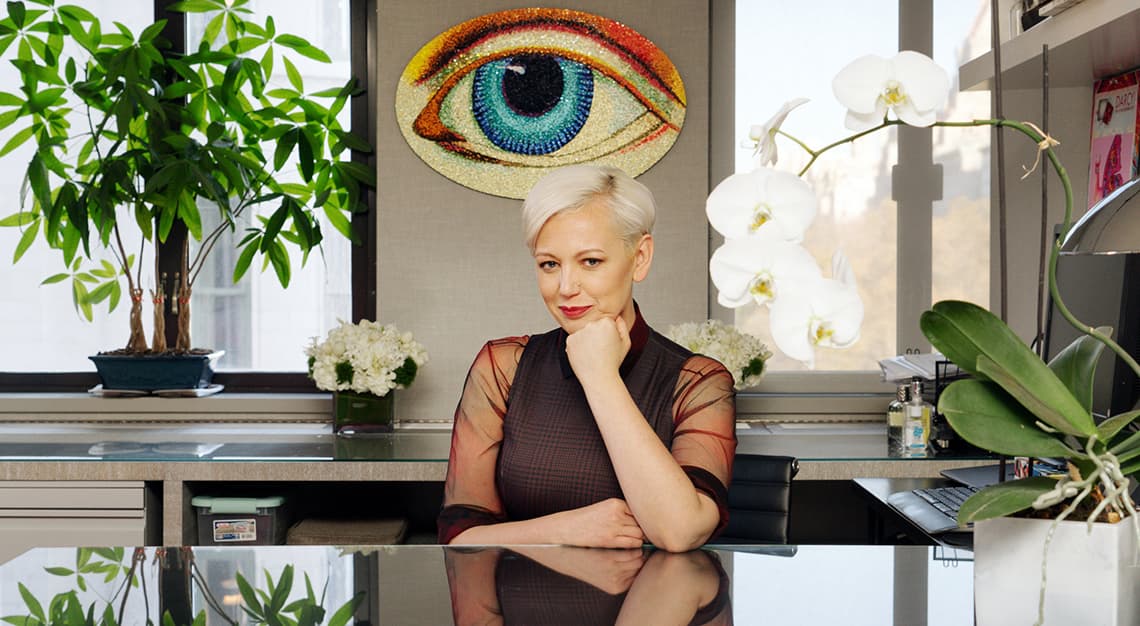 Darcy Penick
President, Bergdorf Goodman
Darcy Penick left her role as CEO of Shopbop in 2018 to become the president of Bergdorf Goodman. She is a long-time retail and merchandise executive who started her career as a buyer at Neiman Marcus, Bergdorf Goodman and Saks Fifth Avenue, which led to senior management roles focusing on e-commerce retail.
Along with managing the Bergdorf Goodman brand, Penick's digital expertise will spearhead the New York department store's online presence and e-commerce traffic at a time when iconic retailers are struggling to keep their brick-and-mortars open.
Working alongside two other female forces in the industry – Yumi Shin, chief merchant, and Linda Fargo, fashion director – Penick is overseeing the department store's digital revamp (website and apps) that will transition seamlessly into its strong physical store presence and environment.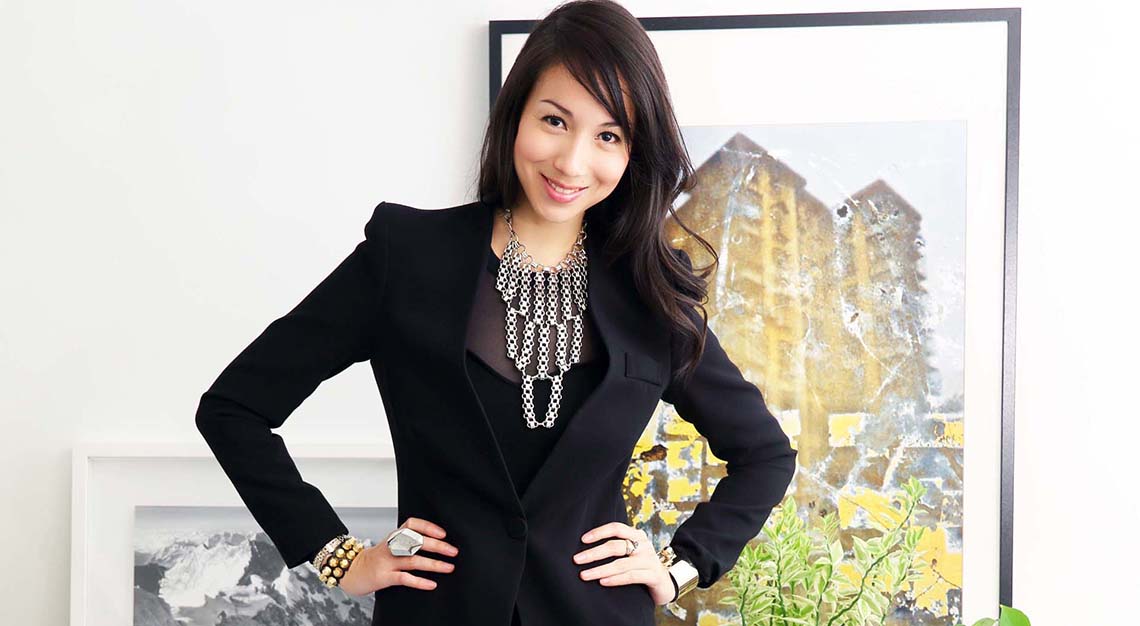 Talenia Phua Gajardo
Head art hunter and CEO, The Artling
Combining her passion for championing art with her architectural and design knowledge, Talenia Phua Gajardo helped expose the world to Asian art by launching The Artling.
She noticed the rise in demand for contemporary Asian art, but couldn't find a platform on which to display it collectively. This was where The Artling's e-commerce platform stepped in and changed the way art and artists in Asia would be showcased. Just last year, The Artling opened its first brick-and-mortar space in Shanghai.
A Loke Cheng-Kim Foundation scholar, Phua Gajardo graduated with a BA (Hons) in architecture from Central Saint Martins and worked as an architect at Zaha Hadid's eponymous firm in London for two years.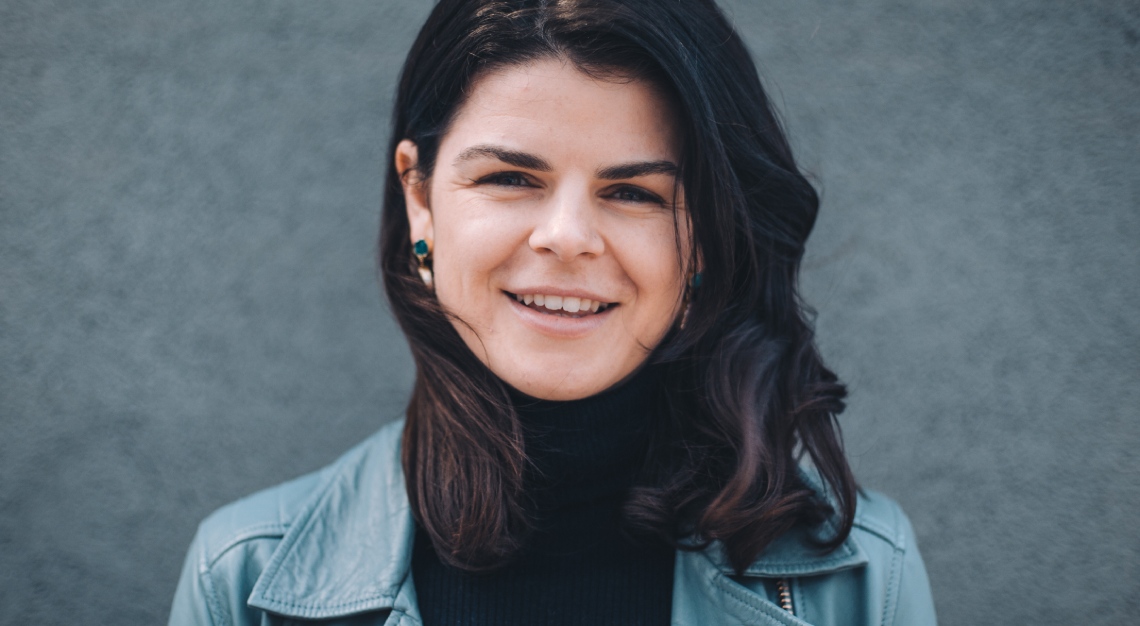 Alice Bentinck
Co-founder, Entrepreneur First
Alice Bentinck co-started Entrepreneur First, a start-up accelerator, with Matt Clifford in 2011, with the vision of empowering and facilitating the dreams of talented people with extraordinary ideas. By equipping start-ups with support through funding, office space and mentoring, Entrepreneur First has helped launch over 200 companies with a combined worth of US$1.5 billion. Nine years on, the leading talent investor continues to build start-ups from London and Singapore.
In 2012, Bentinck established Code First: Girls, a non-profit that gives young women opportunities to develop their skills in technology.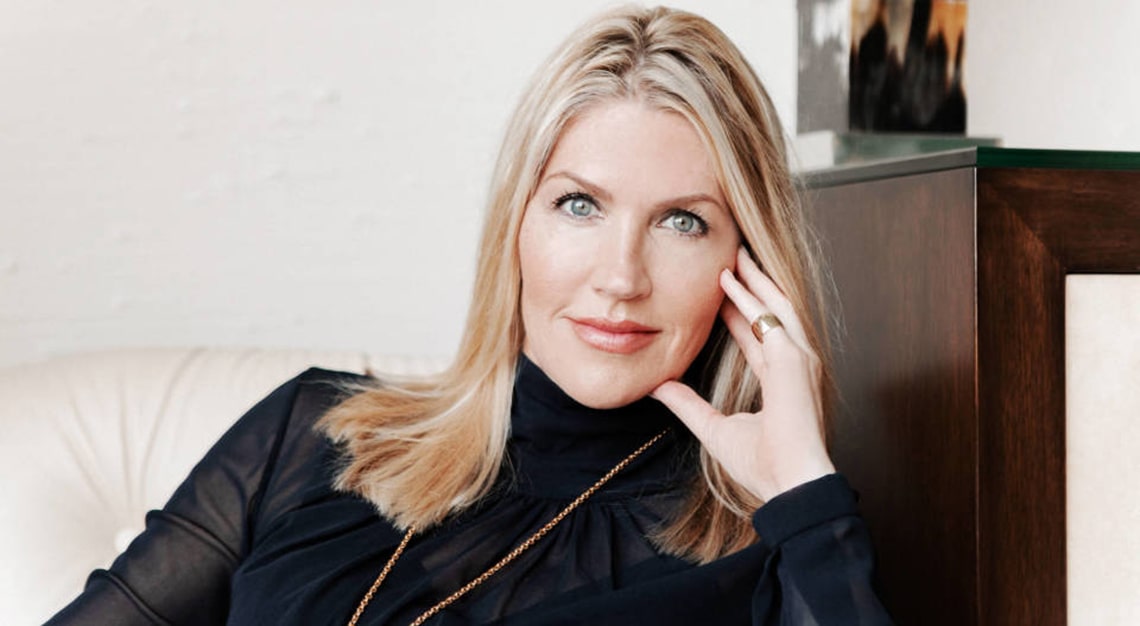 Sarah Creal
Co-founder and CEO, Victoria Beckham Beauty
With 29 years of experience under her belt, Sarah Creal is a well- respected veteran in the beauty industry. She began her beauty career at a Clinique counter in Bergdorf Goodman and slowly established herself as an eminent product developer for brands such as Tom Ford, Prada Beauty, Bobbi Brown and the widely coveted Victoria Beckham x Estée Lauder collection.
After the collaboration's hugely successful launches, Beckham approached the former head of global makeup development and marketing at Estée Lauder to join her in creating Victoria Beckham Beauty as co-founder and CEO. Together with Beckham, Creal leads and oversees the development of the products where she tests and researches clean and cruelty-free formulae that align with the brand's goals towards transparency, sustainability and inclusivity.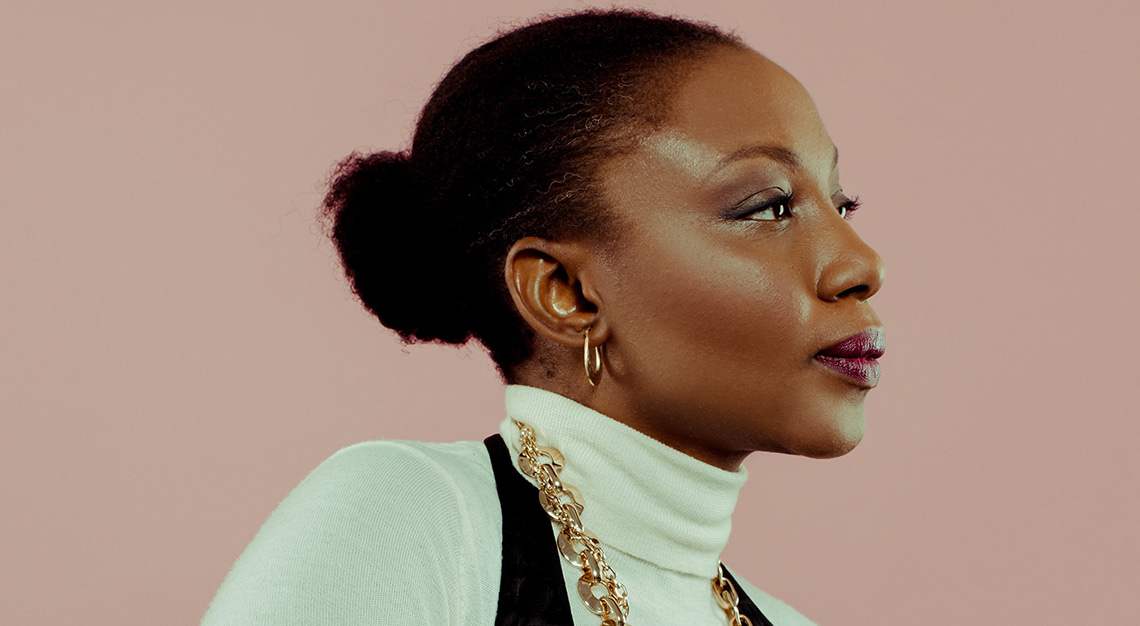 Ozohu Adoh
Founder, Epara
What started out as a personal skin condition that had been misdiagnosed and treated unsuccessfully led to Epara, a luxury skincare line targeted to women of colour.
For London-based, Nigerian-born Ozohu Adoh, the search for beauty products that addressed the unique concerns faced by women of colour was fruitless until the day she decided to create her own, using ingredients from African soils. After continuous research and further development with chemists, the former accountant saw the opportunity to cater to the needs of women of colour that had been neglected in the industry.
Today, Epara is one of the leading skincare brands for women of colour stocked in London's Harrods, Barneys New York, Belgium and her native country, Nigeria.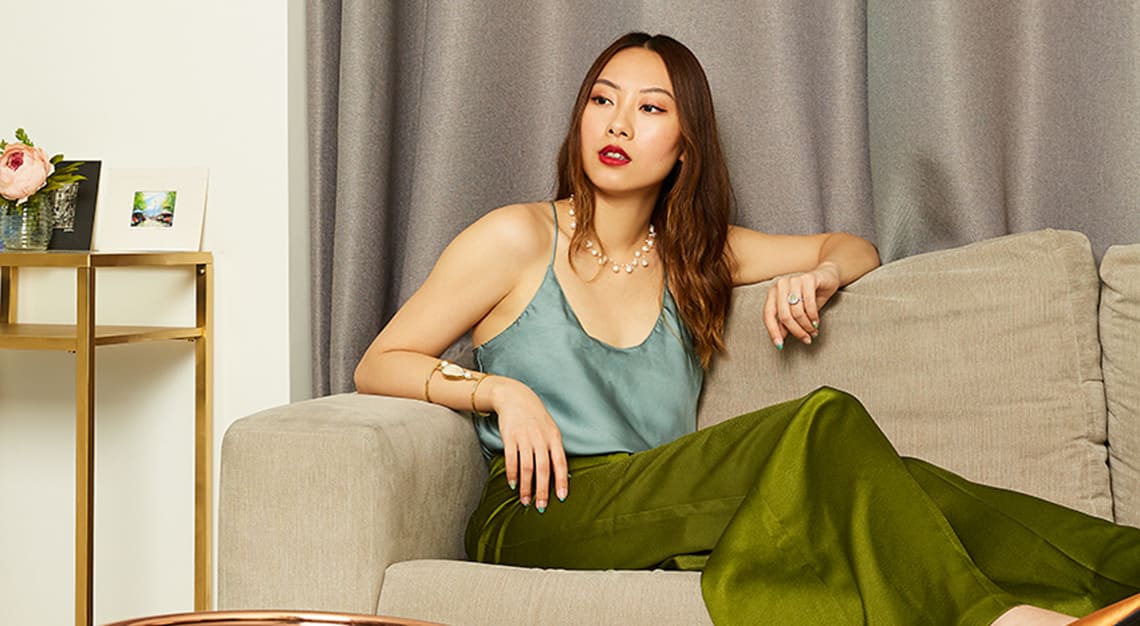 Xiwen Zhang
Designer and co-founder, For Art's Sake
In a short space of time, Xiwen Zhang has turned the London-based eyewear label she founded with her fiancé, Yannis Makridis, into one of the most successful sunglasses brands. It has a cult following, with a smattering of celebrity adherents. Born and raised in Shenzhen into a family that specialises in apparel manufacturing, Zhang knew that she would follow suit.
But little did she know that eyewear would be her medium of choice. The art history graduate took her passion for art and translated it into handcrafted luxury eyewear with an affordable price point that landed her on Forbes' 30 Under 30 list last year.
Currently stocked in over 500 retailers globally, the just-under-four-year-old label recently opened its first boutique in Covent Garden, London, and its second in Shanghai's Xintiandi shopping centre.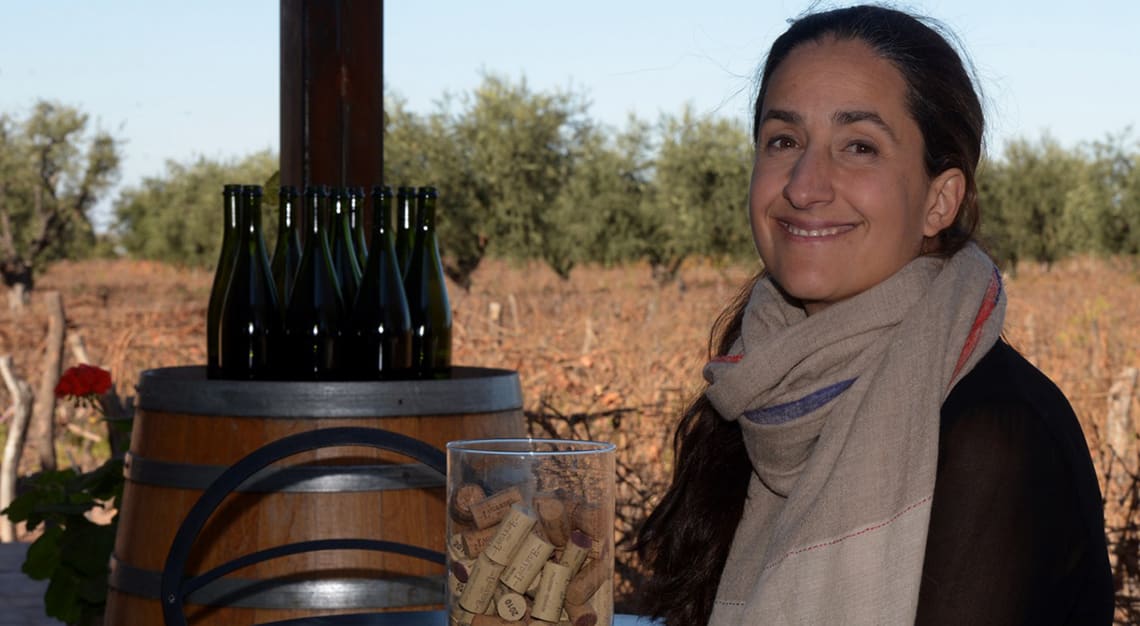 Sofia Pescarmona
CEO, Bodega Lagarde Winery
The third generation of Argentina's oldest and most traditional wineries, Sofia Pescarmona is the owner of Bodega Lagarde Winery in the Mendoza region. Bodega was founded by her grandfather in 1897 and Pescarmona is one of very few women working in the wine industry – and actually taking steps to transform and revolutionise Argentinian wine.
With her intuitive and experimental approach, combined with a deep insight into tradition, Pescarmona has elevated Lagarde's 100-year-old winemaking history with modern techniques to make some of Argentina's premium red wines.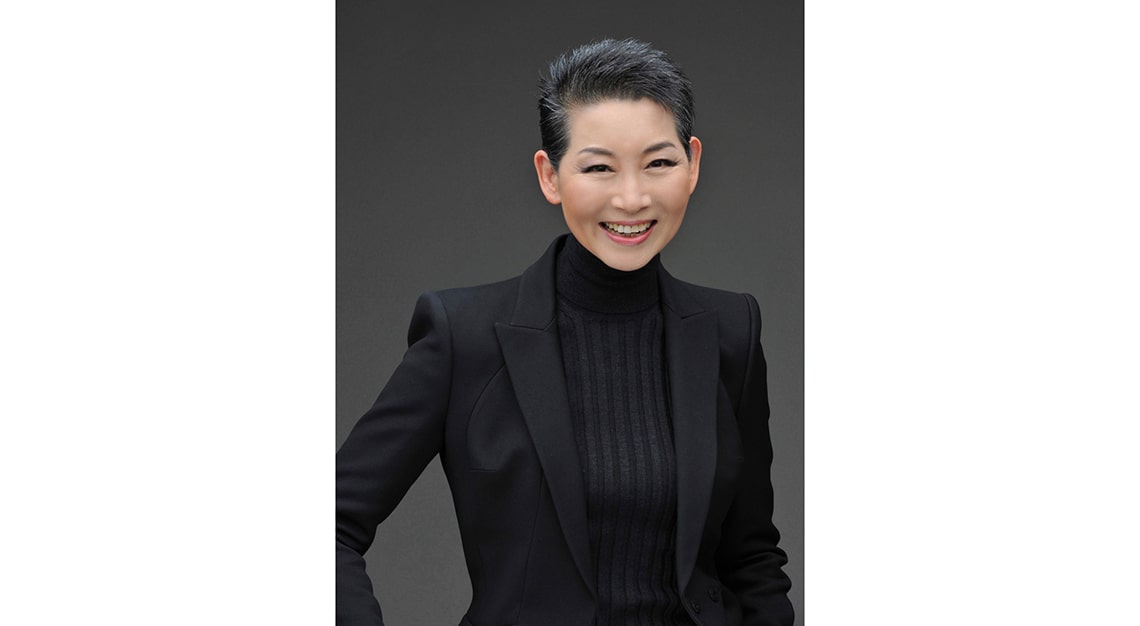 Kim Sung-Joo
Founder and chief visionary officer, Sungjoo Group & MCM Holding
Kim Sung-Joo is the celebrated businesswoman and industry expert behind Sungjoo Group, a leading luxury retail and fashion powerhouse that launched Gucci, Sonia Rykiel and Yves Saint Laurent in South Korea.
In 2005, she acquired German luxury brand, MCM. Despite being the youngest daughter of the founder of powerful conglomerate, Daesung Group, Kim knew from a young age that she would not be able to rely on her inheritance, leading her to forge her own path in the male-dominated East Asian society.
Kim is also the first Korean woman and entrepreneur to be appointed as an active member of the APEC Business Advisory Council. She is also a member of the Advisory Board of Fashion Council Germany. She is actively involved in various philanthropic and charity organisations, and started the Sungjoo Foundation that has supported more than 60 Korean and global non-profit organisations every year since its establishment in 2009.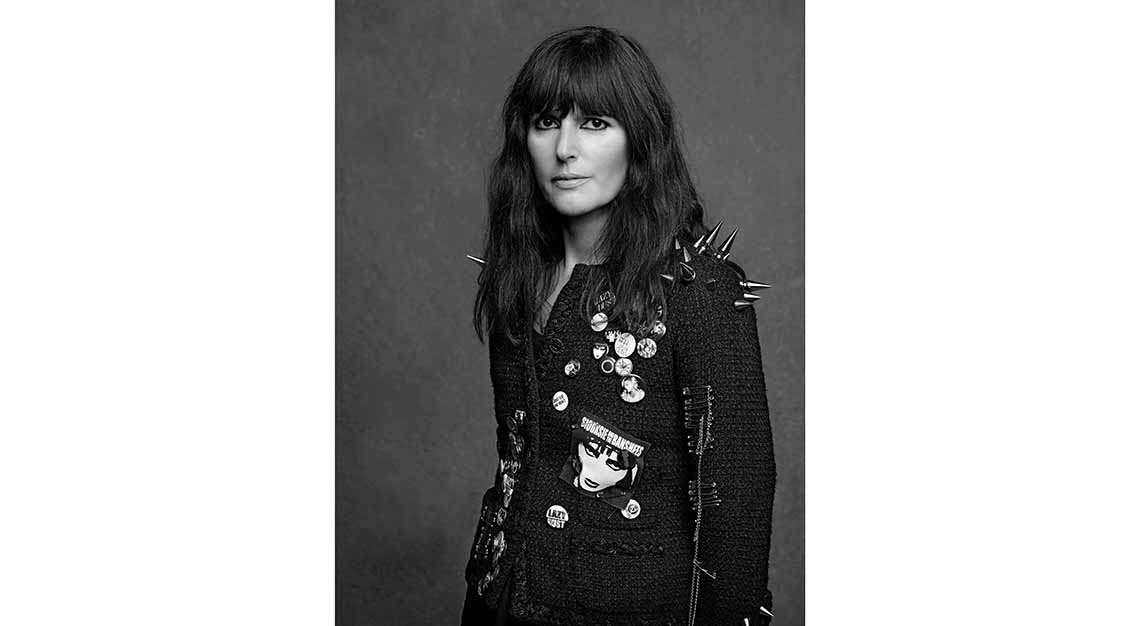 Virginie Viard
Artistic director, Chanel
Known as Karl Lagerfeld's right-hand woman, Virginie Viard has worked at Chanel since 1987, beginning her career as an intern in haute-couture embroidery. In 1992, Viard joined Lagerfeld at Chloé for five years, before returning to Chanel as the haute couture coordinator. It was only in 2000 that she began working on ready-to-wear.
Viard worked with the kaiser for more than 30 years, until the day he passed. She came into the spotlight when she took the finale bow on behalf of Lagerfeld at the Chanel spring 2019 couture show. The Cruise 2020 show was her first solo debut collection. Five shows on, as the first female to head the iconic French maison since Coco Chanel, Viard has received tremendous praise for her widely wearable collections that continue to hold the brand's storied legacy and evoke the Chanel spirit.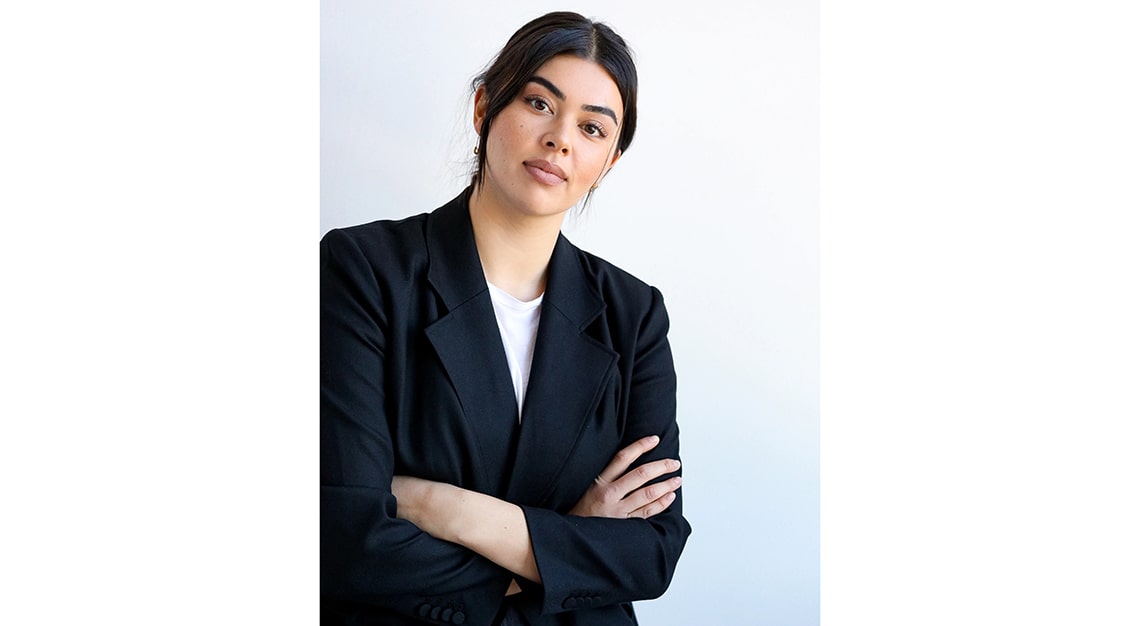 Lauren Chan
Founder, Henning
Thanks to this former Glamour fashion features editor, high-quality size-inclusive workwear apparel is no longer just talk.
A daily frustration of having to buy plus-sized clothing from cheap fast fashion brands led Chan to launch Henning, a self-funded luxury womenswear brand for sizes 12 and above.
The journalist, influencer and entrepreneur kicked off her career in fashion as a plus-sized model while concurrently interning for fashion magazines. At Glamour, she started the plus-sized beat that garnered attention from fashion labels, which later turned into collaborations in which she made her first foray into designing clothes.
A passionate activist for size diversity and body acceptance, Chan also serves as an advisory board member for the Model Alliance, and as an ambassador for the National Eating Disorders Association.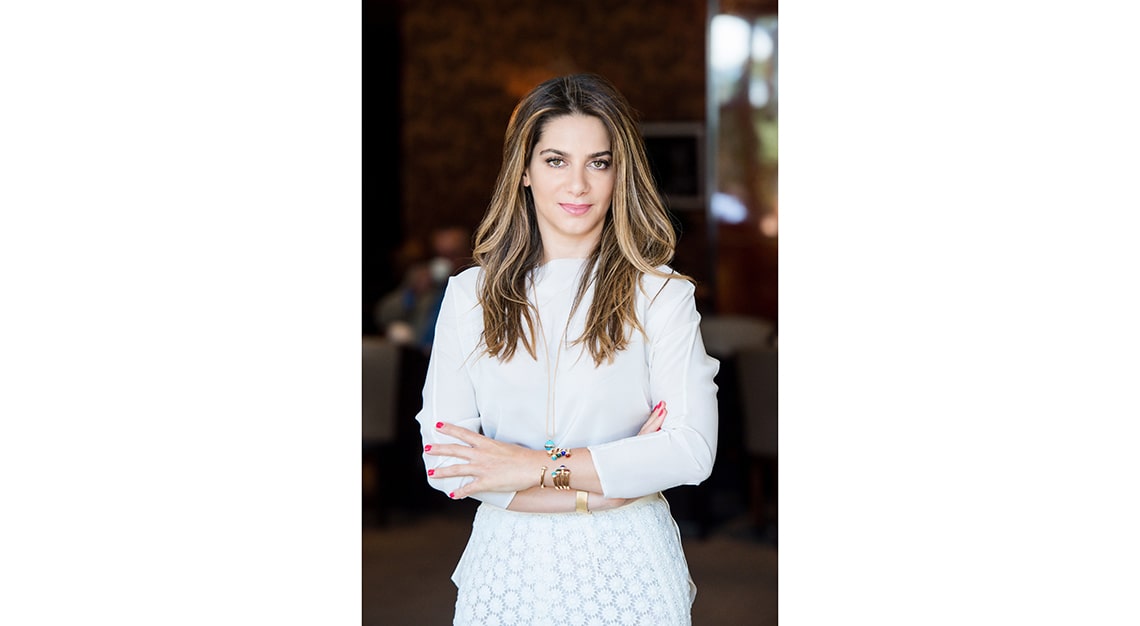 Chabi Nouri
CEO, Piaget
Chabi Nouri made history by becoming Piaget's first female CEO. Her appointment marked an important milestone for the 150-year-old Swiss luxury Maison, as well as for the Richemont Group. She was the first woman to hold this position for one of the group's 11 watch and jewellery brands, and has since been joined by Catherine Rénier, CEO of Jaeger-LeCoultre.
Swiss-born with an Iranian heritage, she first joined the Richemont family in 1998, heading the development of global strategies for Cartier for more than a decade. She left the industry to work for British American Tobacco in 2009, but returned to the group five years later as marketing and communications director for Piaget. In 2016, she rose to become the international managing director of sales and marketing.
Two years on as CEO, Nouri is on a mission to put the spotlight on Piaget's high jewellery universe that's steeped in artisanal heritage and historic legacy, especially in gem setting.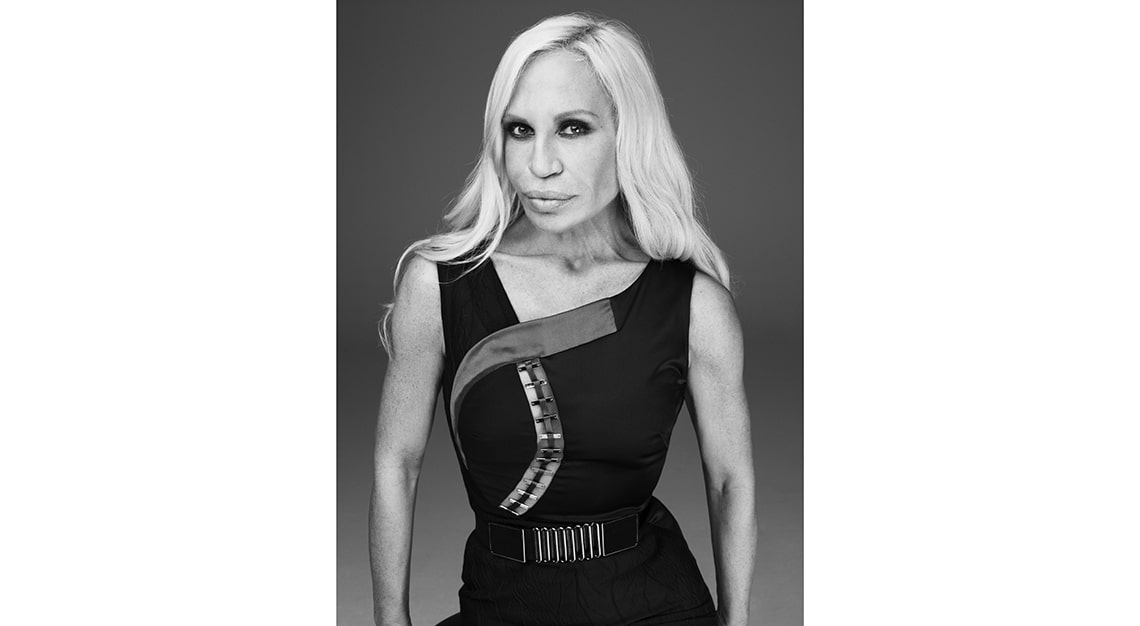 Donatella Versace
Chief creative officer, Versace
Donatella Versace has been the name and face of the Italian fashion empire since she took the reins as artistic director in 1997. The youngest of the Versace siblings, she was muse and model to her brother, Gianni Versace, until his passing. Having inherited and helmed the brand for more than two decades, Donatella has expanded the storied house's global reach and line into accessories, homeware, furniture and hotels.
In 2018, Donatella received the International Award from the Council of Fashion Designers of America, and the CNMI (National Chamber of Italian Fashion) in Recognition for Sustainability Award at the Green Carpet Fashion Awards. She also made news for having sold the brand to Michael Kors Holdings. As of last year, her net worth is said to be US$200 million (S$286.04 million).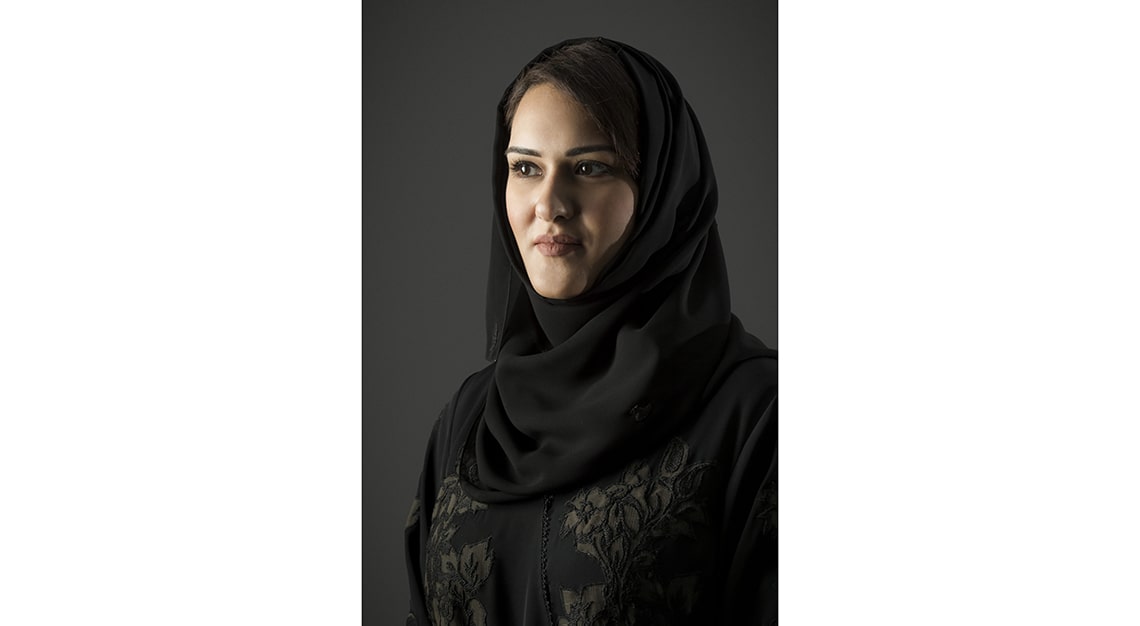 Hind Seddiqi
Director-general, Dubai Watch Week
Marketing & communications officer, Ahmed Seddiqi & Sons
Hind Seddiqi was the first woman to join the corporate division of her family business, Ahmed Seddiqi & Sons. The marketing and communications officer of one of the leading watch retailers in the United Arab Emirates built her own marketing department from the ground up, starting with a team of five women, while battling against tradition and prejudices in a male-dominated industry and society.
She also helms and executes the annual Dubai Watch Week (DWW). Since its launch in 2015, the show has grown in size and presence, extending its reach from independent and luxury brands. Last year saw Rolex's inaugural participation in a Middle East watch event.
Proving that it's not just a showcase event, Seddiqi has also built and developed DWW into a unique platform that hosts a masterclass series and its well-known Horology Forum.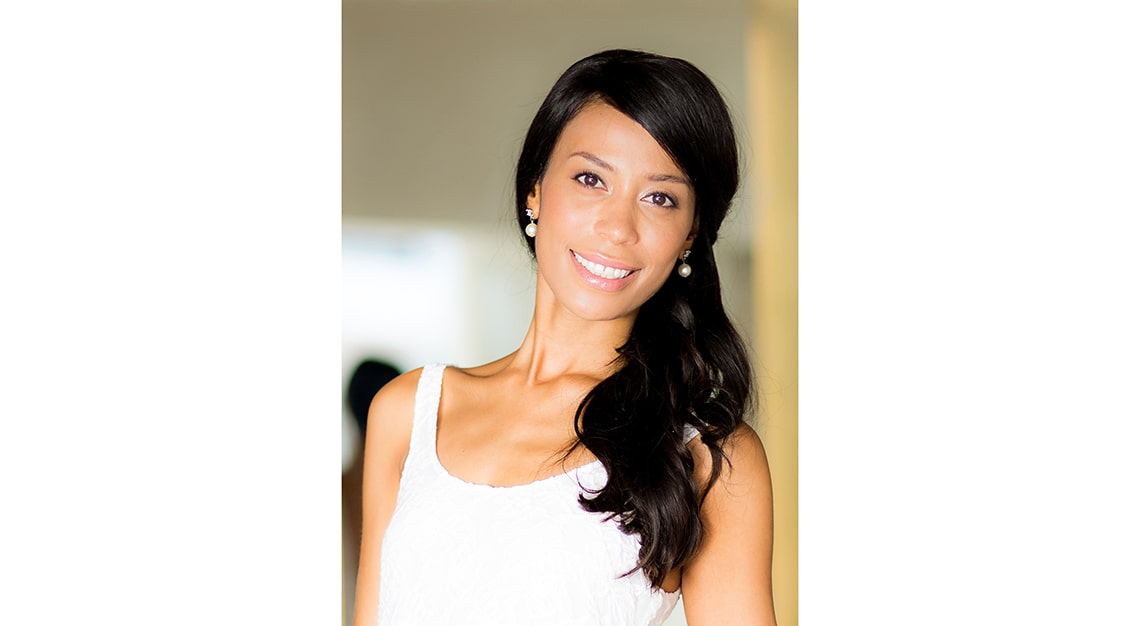 Florine Eppe Beauloye
Co-founder and CEO, Moonshot Digital
Co-founder and editor-in-chief, Luxe Digital
The sky's the limit for this multi-hyphenate whose extensive credentials range from digital entrepreneur and luxury marketer to author and public speaker. Named as one of Asia's Top 50 Women Leaders, Beauloye runs a bespoke digital marketing boutique agency for high-end luxury brands. The self-taught digital marketing guru, who started her career as a TV journalist, also manages a luxury e-magazine focused on digital marketing for forward-thinking businesses.
With over 15 years of marketing experience, Beauloye wrote Shine: Digital Craftsmanship for Modern Luxury Brands, an acclaimed book providing insights into achieving digital success. Her book has also been highly commended by executives and managers from Google, Facebook  and LinkedIn.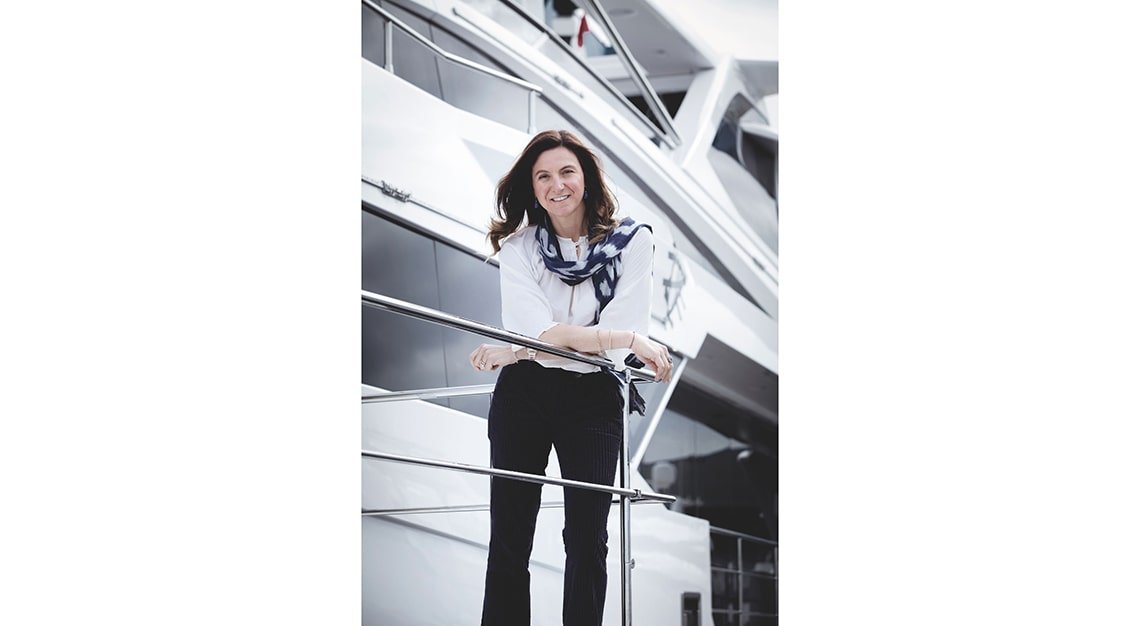 Giovanna Vitelli
Vice president, Azimut Benetti
Previously a mergers and acquisitions attorney at Milanese law firm, Bonelli Erede Pappalardo, Giovanna Vitelli joined her father's yacht conglomerate in her 20s. She is now the vice president of the world's largest and leading luxury yacht manufacturer and has seen the brand through significant milestones.
From dropping an 18-m yacht in the middle of Times Square, to continuously pushing for innovative and sustainable product development, Vitelli's biggest achievement for her family business so far has been the manufacturing of three 100m 'gigayachts'. Firsts of their kind for the Azimut Benetti group, they were produced in a mere 100 days.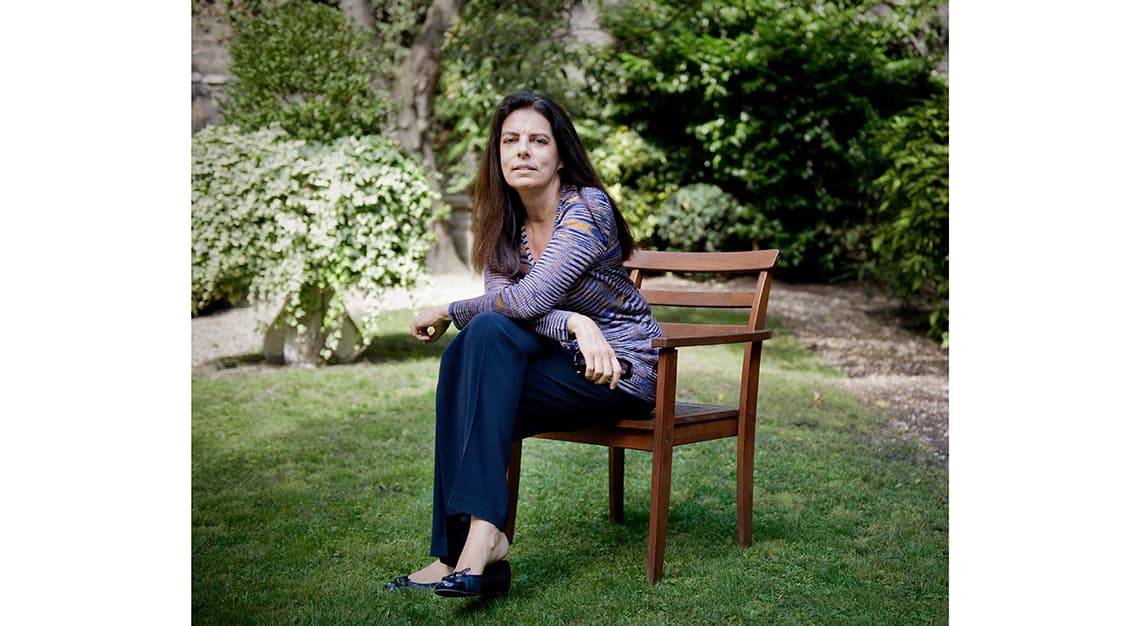 Françoise Bettencourt Meyers
Chairwoman, Téthys
Better known as the L'Oréal heiress, Françoise Bettencourt Meyers has been named the richest woman in the world by Forbes, with a net worth of US$57.3 billion (S$81.94 billion). The granddaughter of L'Oréal founder, Eugène Schueller, owns 33 per cent of the beauty and cosmetic giant.
Although Bettencourt Meyers serves as a member of L'Oréal's board of directors and the president of her family's philanthropic foundation, she spends most of her time writing and has published books on Greek mythology.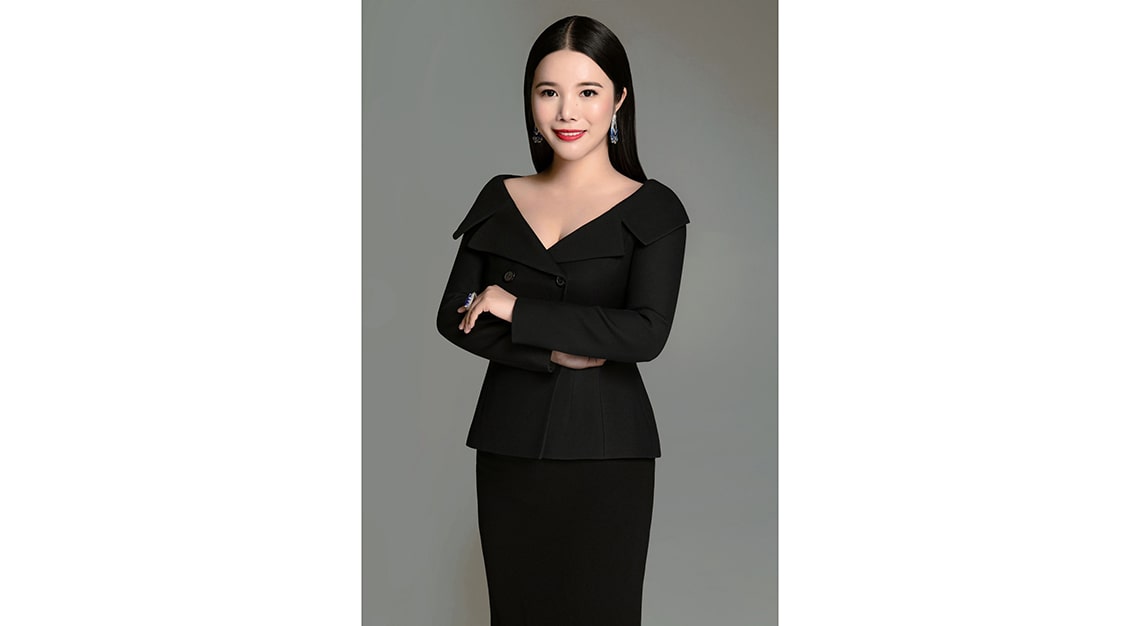 Wendy Yu
Founder and CEO, Yu Holdings
Wendy Yu may be the heiress to her family's business, Mengtian Group (Asia's largest wooden door manufacturer), but the 28-year-old has carved a name for herself with the inception of her own business empire, Yu Holdings.
Considered one of the world's most influential young entrepreneurs of our time, the Shanghai native's fashion investments build a gateway between China and Europe's luxury market.
Through funding and philanthropic work, Yu has helped build bridges between the fashion, arts and technology industries. A prominent figure in the British fashion scene, she is the youngest member of the British Fashion Council board of trustees and the founding member of the Young Patrons Circle at the Victoria and Albert Museum. Yu is also a committee member of the Met Gala.
Palak Shah
Co-founder and CEO, Ekaya Banaras
After graduating in 2012, Palak Shah headed home to Delhi for a holiday, fully intending to return to the UK to join the finance sector. That visit turned into the beginning of a successful family business venture with her father.
Spotting a gap in the market where handloomed Benares textiles were not being recognised for their value, Shah launched luxury and modern sari label, Ekaya, to showcase the handwoven intricacy and craftsmanship of Indian textiles.
The 28-year-old CEO is the fourth generation in her family to continue preserving the traditions of Banarasi textiles and has empowered more than 8,000 weavers, as well as craftsmen and women all over India.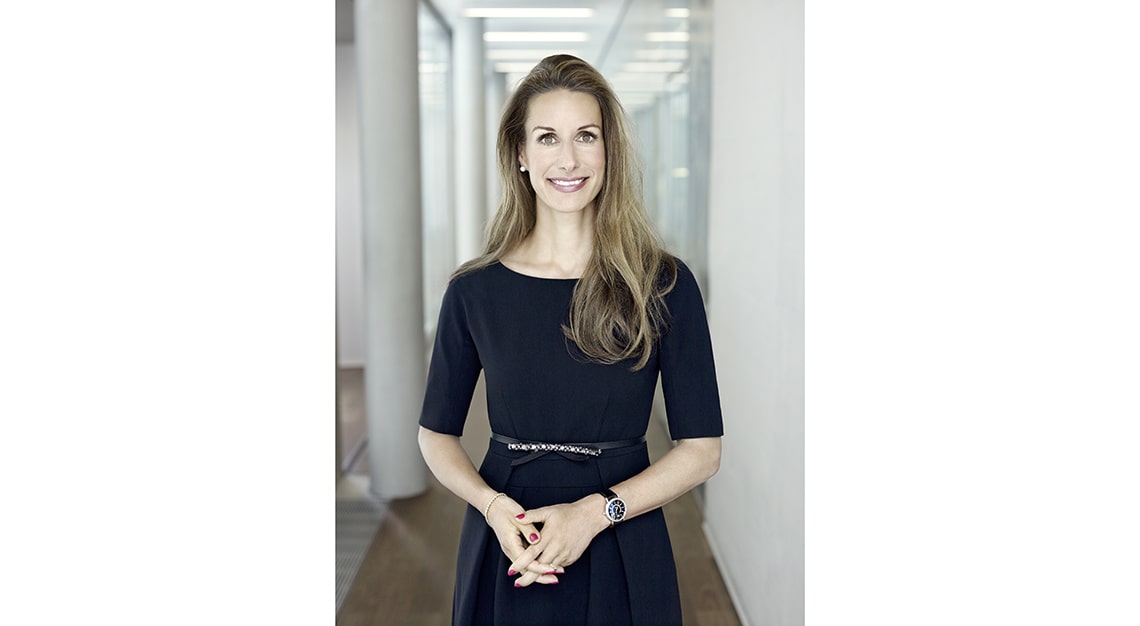 Franziska Gsell
Chief marketing officer, IWC Schaffhausen
A business administration marketing major from the University of Applied Sciences in Zurich, Franziska Gsell is a marketing maven who boasts an impressively diverse portfolio. She commenced her sales and marketing career as brand manager followed by marketing manager at one of the most prominent brewers in the world, Carlsberg. After her seven-year stint, she moved on to join Lindt & Sprungli as marketing director and then became international marketing director at Navyboot Zurich before she became the CEO at Fogal.
With more than 15 years' experience, Gsell now holds the position of chief marketing officer at IWC Schaffhausen, where she is in charge of the marketing and communications disciplines and leads a team of over 70 professionals across 20 platforms. She is also an executive board member of the IWC Sustainability Committee.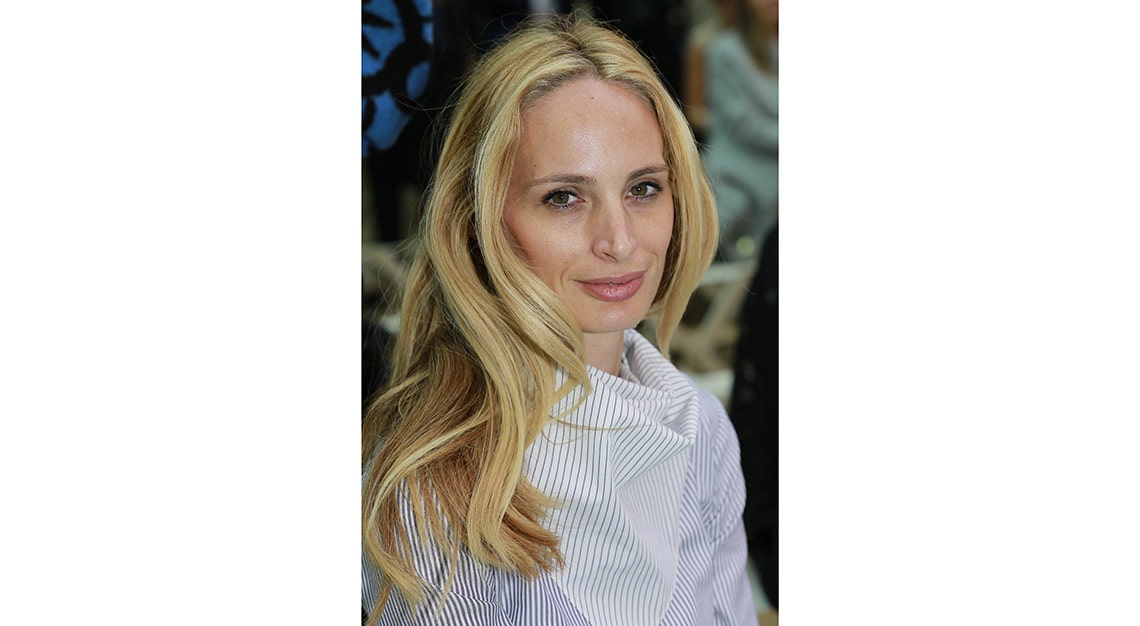 Lauren Santo Domingo
Co-founder and chief brand officer, Moda Operandi
In 2010, American entrepreneur and former Vogue editor Lauren Santo Domingo disrupted the way people shop runway collections with the launch of Moda Operandi, a retail site where consumers can pre-order looks right after they are presented at a Fashion Week.
A decade later, the luxury online site continues to offer unprecedented access to designer trunk shows from over 1,000 brands with the presence of three physical stores in London, New York and most recently, Hong Kong.
When she isn't busy running her fashion emporium, LSD, as she is affectionately known in the industry, jets between her homes in New York and Paris, and hosts dinner parties attended by celebrities and the who's who of fashion.
The New York socialite is married to Colombian-American music mogul, Andrés Santo Domingo.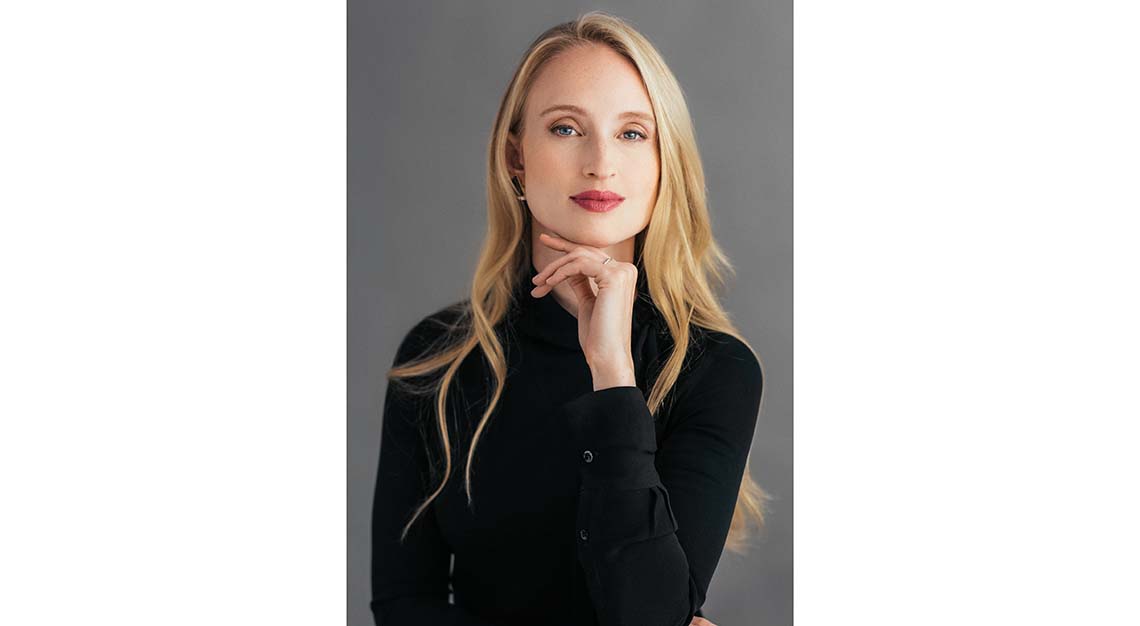 Vanessa Barboni Hallik
Founder & CEO, Another Tomorrow
After 15 years of working in the finance sector, Vanessa Barboni Hallik made the switch to fashion, more specifically, sustainable fashion. While on sabbatical in 2007, she decided to pursue a master's degree at Columbia University in green energy and environmental policy, majoring in sustainability management.
After over a decade-long study into sustainability, and having discovered the lack of transparency and the disconnect between maker and consumer in the industry, she launched Another Tomorrow, an ethical and sustainable fashion label that provides easy access to information on provenance for each and every garment it makes.
Partnering with software company, Evrythng, the brand enables customers to scan a QR code to see where and how the clothing item is produced from start to finish. Launched in January, the tightly edited 18-piece collection of wardrobe staples adheres to the brand's ethos – that is to cause no harm to people, the environment and animals.