A visionary in her own right, Tan leads by example as a young filmmaker who's found her footing in an industry dominated by seasoned players
Outside of work, Tan Si En's friends would describe her as a free-spirited and ambitious idealist. For someone who dedicates her life to filmmaking, these traits are felicitous, and have spurred her to carry the Singapore flag high internationally. An alumna of Berlinale Talents 2020 and Rotterdam Lab 2018, Tan was the producer for Wet Season by Anthony Chen, which made its world premiere as the sole Asian entry at the Toronto International Film Festival 2019, Platform Competition. The critically lauded film went on to receive 10 awards internationally.
Today, Tan continues to forge her own path in championing talent in the Singaporean and Southeast Asian film industry through her boutique film company, Momo Film Co, co-founded with Singaporean director-screenwriter Kris Ong. Her latest, pandemic-themed co-production, The Year Of The Everlasting Storm, made its premiere in Cannes Film Festival 2021, underscoring her efforts to pin authentic Asian stories onto the world map.
Here, we picked Tan's brain to discover how much truly turns out as expected in the process of making a film, if Singapore is suffering from a cultural deficit, and how young filmmakers can thrive in an industry full of seasoned players.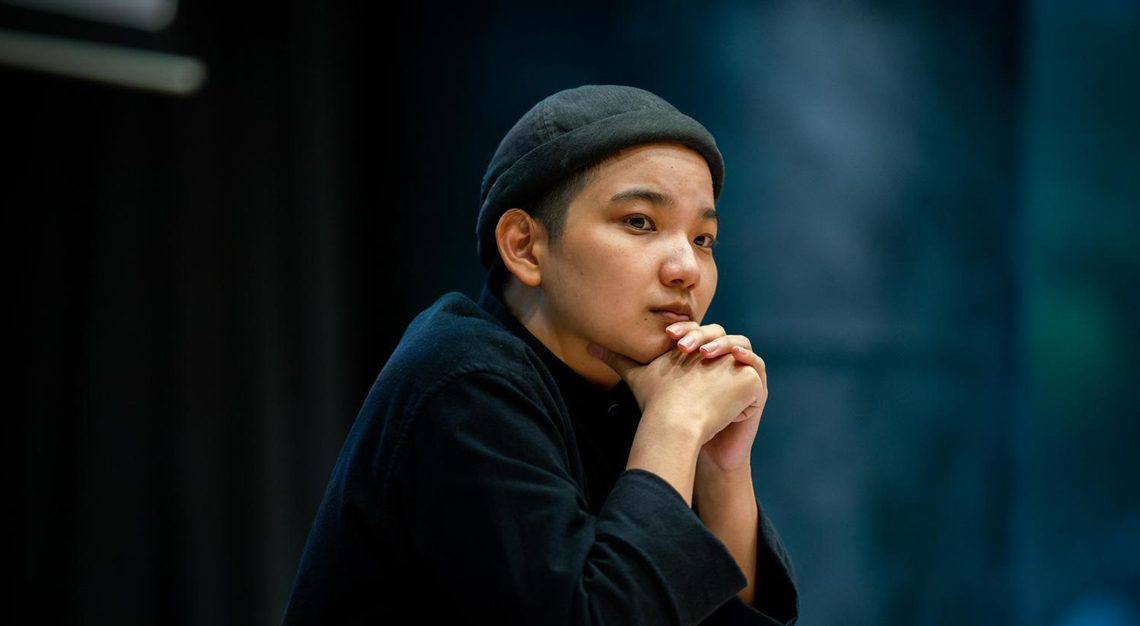 What is a project you're working on now that you'd like to share?
Along with my team, we are currently working to scale up Momo Film Co. This is an extensive project and I am super excited about it. For the past four years, Momo Film Co. has been working with emerging Asian filmmakers and supporting stories and voices that are spirited and meaningful for international audiences. We will be expanding into premium scripted content. We also have several TV and film projects that we are not allowed to share about at this moment… but keep your eyes peeled.
Would you say you have a distinct style in producing films?
As a film producer, filmmaker and an artist, I oversee the making of a film, and am present from the very beginning of the project till the end. I develop the story with the writers, raise funds for the film, organise the budget, and arrange distribution for the film. Collaboration and instincts are super important to my style of producing. It's the crux of great cinema. You can have a great script, but if you don't have a good team and good instinct, you'll end up with a shitty film or TV.
My role is ever-changing, and the way I see it, I'm always adapting according to the project's needs – almost like a dance.
Is it intimidating to be a young producer in an industry dominated by seasoned players?
I think it is great to have seasoned players to look up to as I continue to grow and evolve as a producer.
Who were some of your major influences when you started out?
Yuni Hadi, who's the chairman of the Substation board and a film producer. Yuni is one of the biggest champions of local and Southeast Asian cinema. She's done a lot for the industry, and has always been at the forefront pushing for change and opportunity. Her tenacity has always inspired me.
The other person that I am influenced by is Clive Davis, the record industry's most innovative, outspoken and influential executive. He discovered artists such as Whitney Houston, Simon and Garfunkel, Chicago and Pink Floyd just to list a few. I am in awe of his ability to spot talents and also connect with audiences across the world.
Share your favourite films and TV series.
Dogtooth, Before Sunset, and Corpus Christi are my top films. I connected with each of these movies at different points of my life. Meanwhile, Killing Eve is my favourite TV series. I'm totally mesmerised by it, and am a huge fan of Sandra Oh and Jodie Comer.
Are you a perfectionist?
I suppose so. I always expect the best from myself and people I work with.
So, what can fellow producers expect from collaborating with you?
Producing is complex work. For me, there are two principles I always base my work on: to always trust my team and believe in the film or story. My style of work is built upon that foundation, so one can expect to put in a lot of hard work when working with me. And of course, having some fun together all at the same time.
Do you think Singapore is suffering from an arts and cultural deficit? Honest answer only.
There's work to be done but I am optimistic.
Singapore has a supportive film commission, and as a result, there are a lot more filmmakers and creators that have thrived over the past decade. However, the filmmaking industry extends beyond the filmmakers; audiences, exhibitors and film crew play a big part within the industry too and we also need to support those areas for a holistic growth of the industry.
What has been the most fulfilling moment of your career?
When the films I made play on the big screens in cinemas. That moment is always magical. What is also the most awarding is when audiences connect with a piece of work. I take none of these things for granted.
Do you have a motto you strongly live by?
We're the decisions we make. I believe that one should never settle for mediocrity – I constantly try to stay passionate, diligent, informed, committed and to keep challenging my expectations of what's possible. Also, always, always have fun!
For those trying to make a name for themselves in the industry, is there anything they'd truly have to keep in mind?
Filmmaking is hard work, and I always believe that no one can be independent of others completely. The journey will be difficult and it is important to find your tribe, protect your voice and persevere.
How often do plans turn out your way in this line of job?
Not often. But as filmmakers, we are creative people, problem solvers and big dreamers. Hence, we'll keep finding a way to tell our stories no matter how our plans are disrupted.