The Barracks Hotel Sentosa's Heritage Safari Experience is a refreshing means of navigating the concrete jungle, before returning to the hotel's comforting embrace
Editor's note: See other Escape Plan stories here.
Few hotels in a dense, bustling city like Singapore exude as intimate and laidback a charm as The Barracks Hotel Sentosa—an idyllic 40-key luxury heritage boutique hotel, occupying an erstwhile military barracks, which dates back to when the island fell under British rule.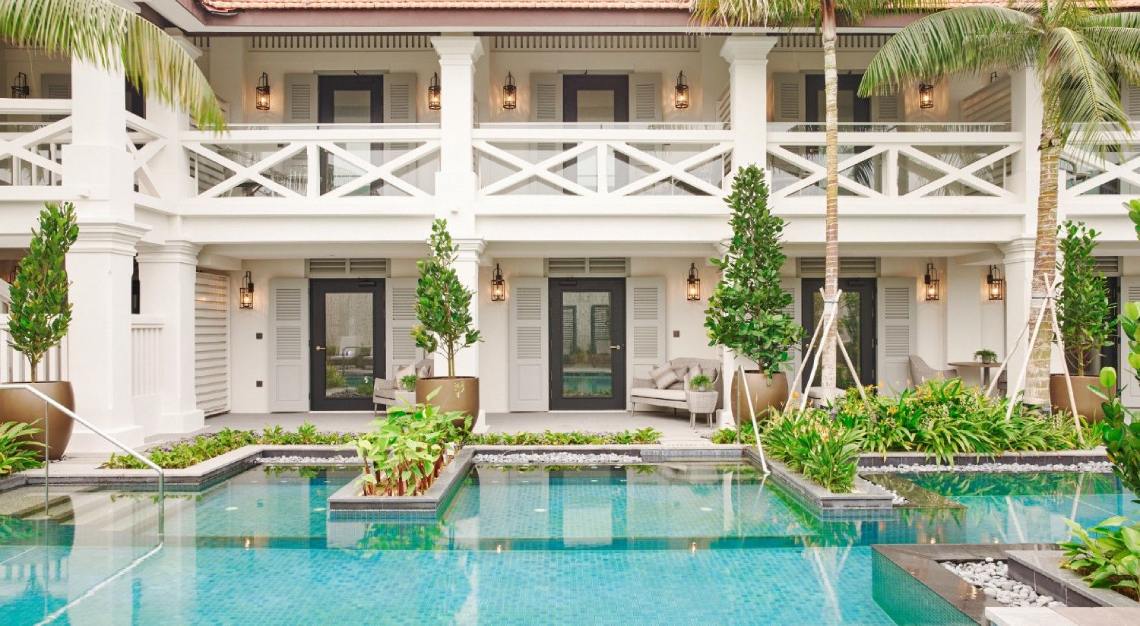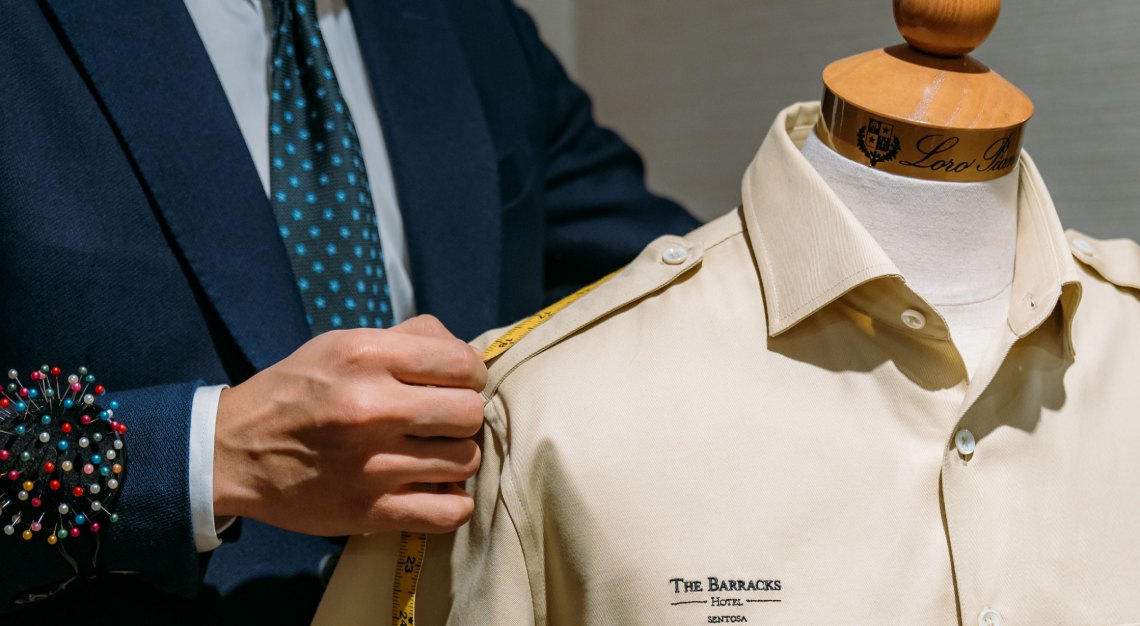 Staying true to its roots, The Barracks Hotel's Heritage Safari Experience—a more versatile, dynamic iteration of its previous Colonial Charm Tour—is a rather invigorating, novel means of navigating this fast-growing city state, without losing sight of its fleeting past. Packaged as a two-night stay at either the Premier Room (from S$2,988) or the Suite Room (from S$3,588), the journey will whisk you from the hotel's picturesque grounds to key historic sites across Singapore.
Atypically, the experience begins prior to the actual stay with a private fitting session at bespoke tailoring house Joe's Tailoring—just so you can venture the concrete jungle in a monogrammed safari shirt, perfectly looking the part for the 'gram.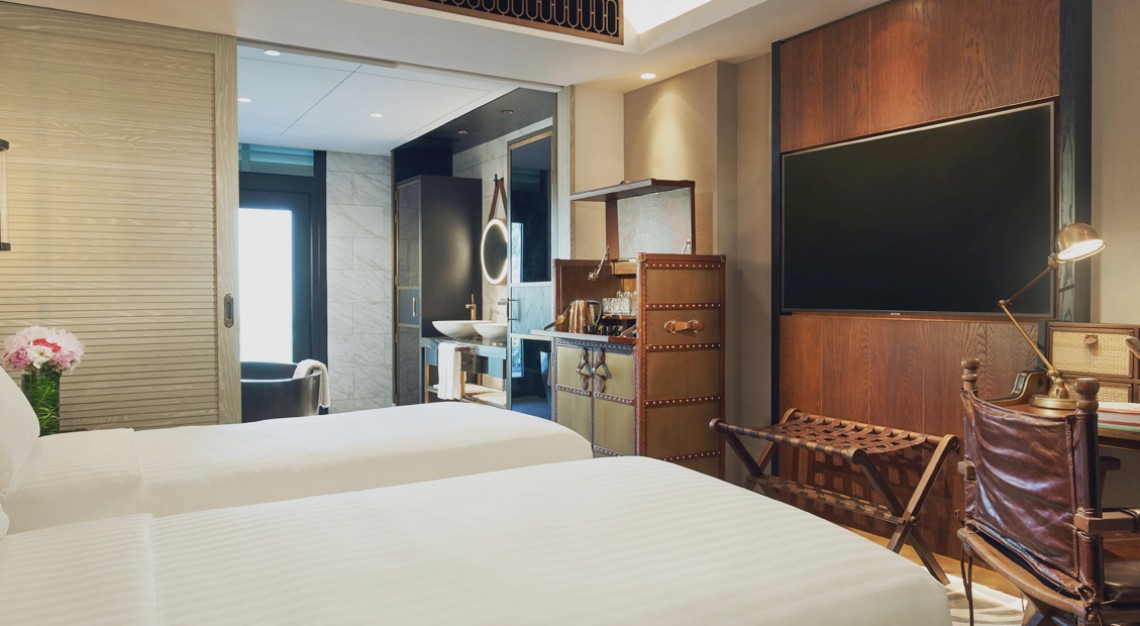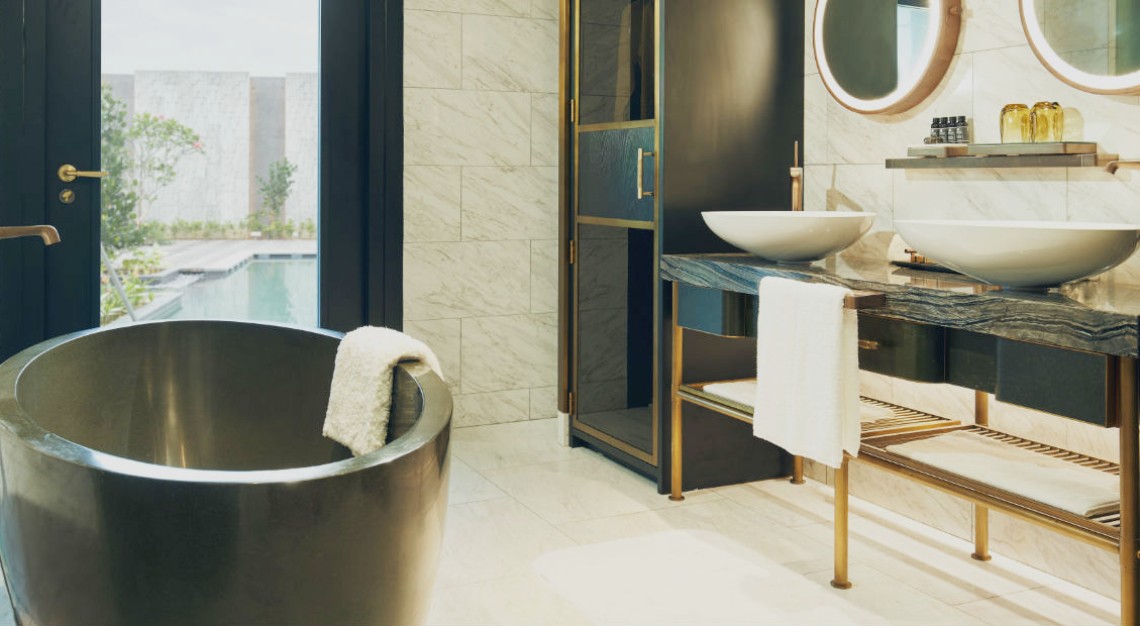 During my stay, I was given the Premier Room Pool Access, which has the added benefit of having direct access to a semi-private jacuzzi and one of the hotel's serene 30m lap pools. Harking back to the glamour of yesteryear, each of the hotel's rooms and suites convey a distinct old-world allure—cue a predominant mix of rattan, leather and brass furnishings, with a dash of vintage trinkets and ornaments; most notably, a large vintage bar cabinet in place of a conventional mini-bar. The sizeable marble bathroom—fully-equipped with a double-sink vanity, free-standing bathtub and rain shower—is easily partitioned from the main living space via louvered sliding doors.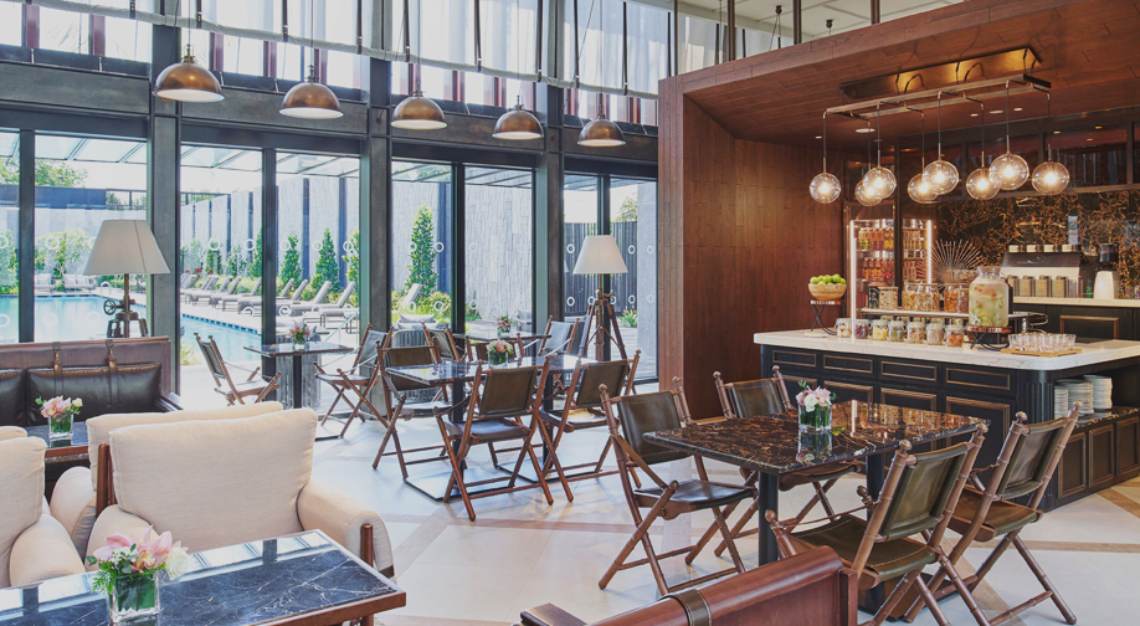 While the dining options at the Mess Hall—a short stroll away across a lawn lined with palm trees—are relatively few and lacklustre, count on The Living Room lounge to start the day right with its hearty breakfast menu, featuring both Western and local cuisines—the Nasi Lemak being a savoury, stand-out choice. As part of the Heritage Safari Experience, guests are also privy to complimentary all-day refreshments, as well as evening cocktails and canapés (from 4.30pm to 7.30pm daily).
Led by seasoned tour guides and with the hotel's reliable safari jeep at your beck and call, the Heritage Safari Experience presents guests with two curated journeys: the Colonial Architecture tour, or the Cultural Gems tour. The former entails a survey of various colonial buildings built and occupied by the British armed forces during the 1800s and 1900s (from Fort Siloso and Mount Imbiah, to Gillman Barracks and Dempsey Hill), before concluding with a multi-course dinner at Tamarind Hill—a Thai restaurant tucked away in Labrador Nature Reserve, itself housed in a restored colonial mansion.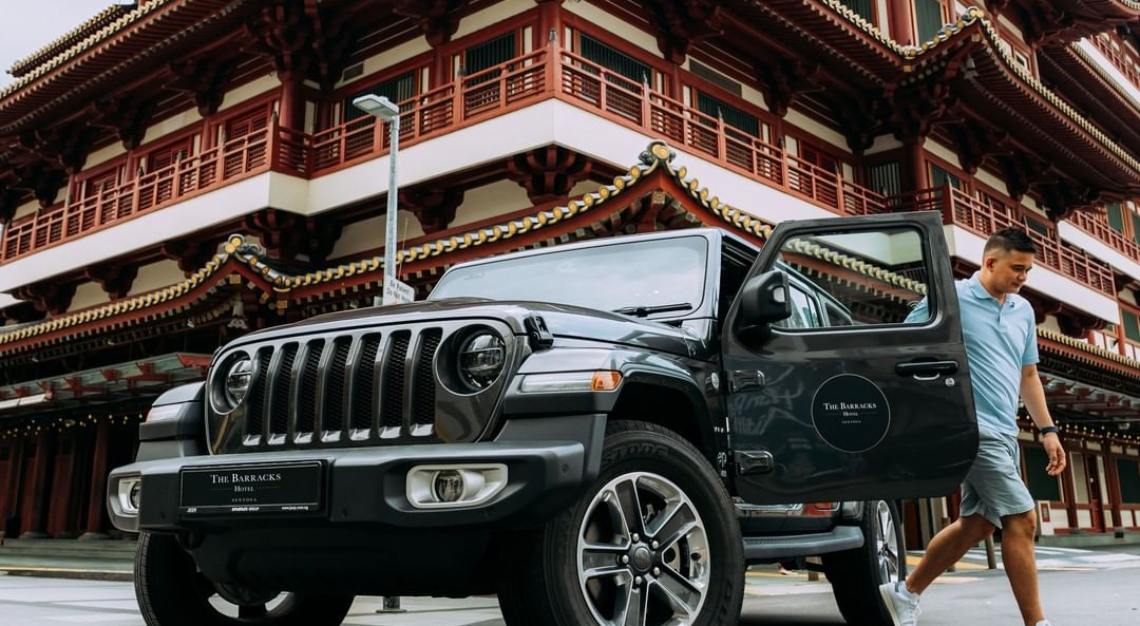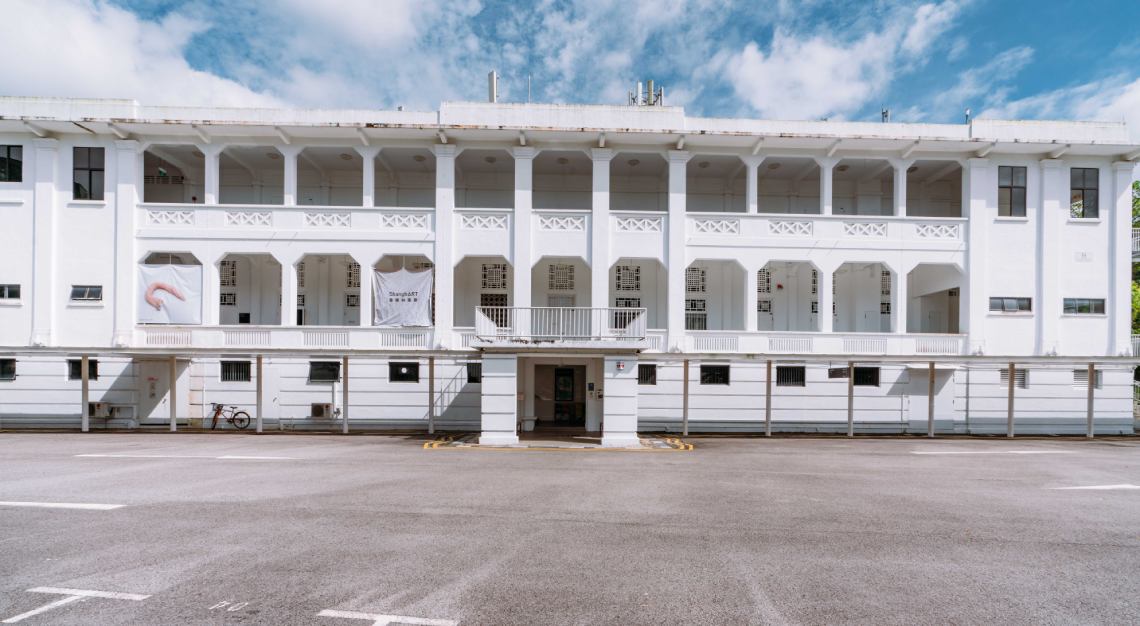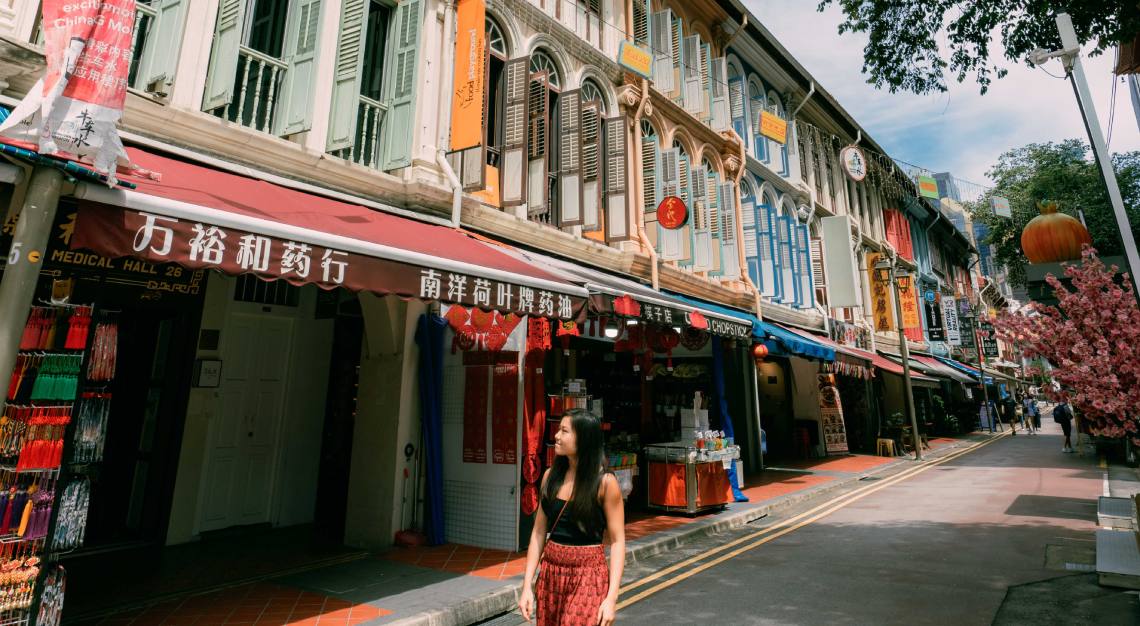 Those less inclined to undergo a rather arduous amount of walking under the cruel heat, however, should opt for the latter, which delves into a particular ethnic enclave of your choice—guests can take their pick from Chinatown, Kampong Glam, Tiong Bahru or Katong. Each district showcases a different itinerary, catering to guests with different interests. The Kampong Glam tour, for instance, comprises batik painting—a traditional art form that applies wax and dye to cloth—while the Chinatown tour includes a private food-and-tea pairing at traditional tea house Tea Chapter.
Regardless of which journey you take, it will doubtless be a relief to fall back into the soothing embrace of The Barracks Hotel once more—its quietude an instant salve for the senses. For while the Heritage Safari Experience is likely to be a hit-or-miss affair—a cherry-on-top for the more adventurous, a bane to those who wish to soak in every ounce of the hotel's stillness—one thing is certain: The Barracks Hotel beckons, and will most surely enthral.
Robb tip: The Barracks Hotel's Heritage Safari Experience is priced from S$2,988 for a 2-night stay in a Premier Room, or from S$3,588 for a 2-night stay in a Suite Room. The Colonial Architecture tour is available for booking till 23 December 2022, while the Cultural Gems tour is available for booking till 24 December 2022.