And there's more than enough to go around, with The Residences offering three separate villas, each with its own pool, deck and kitchen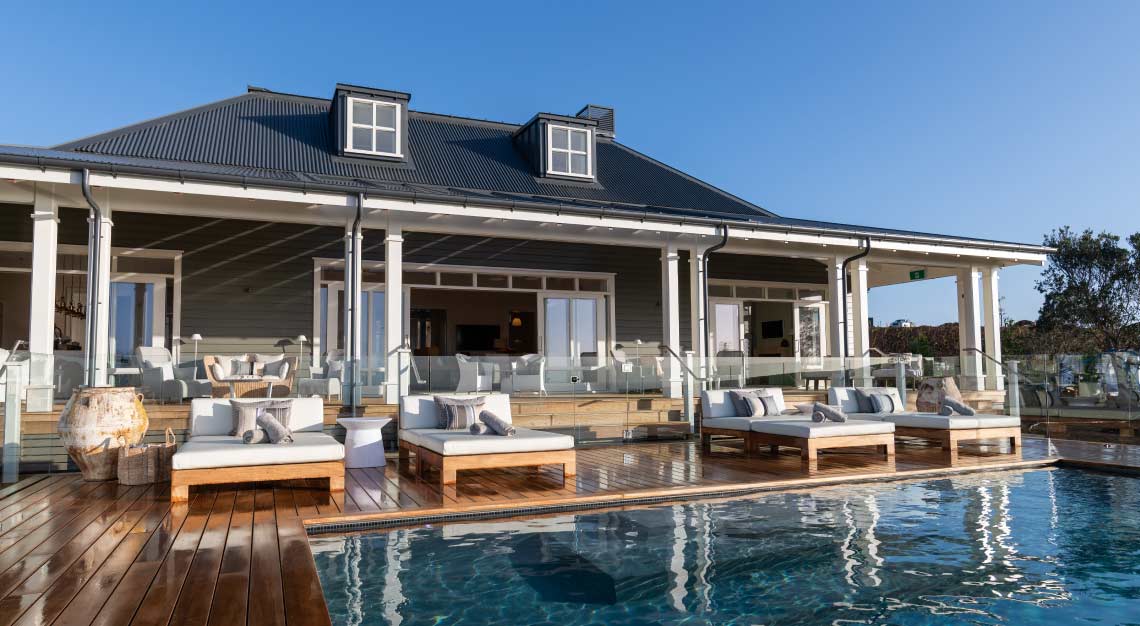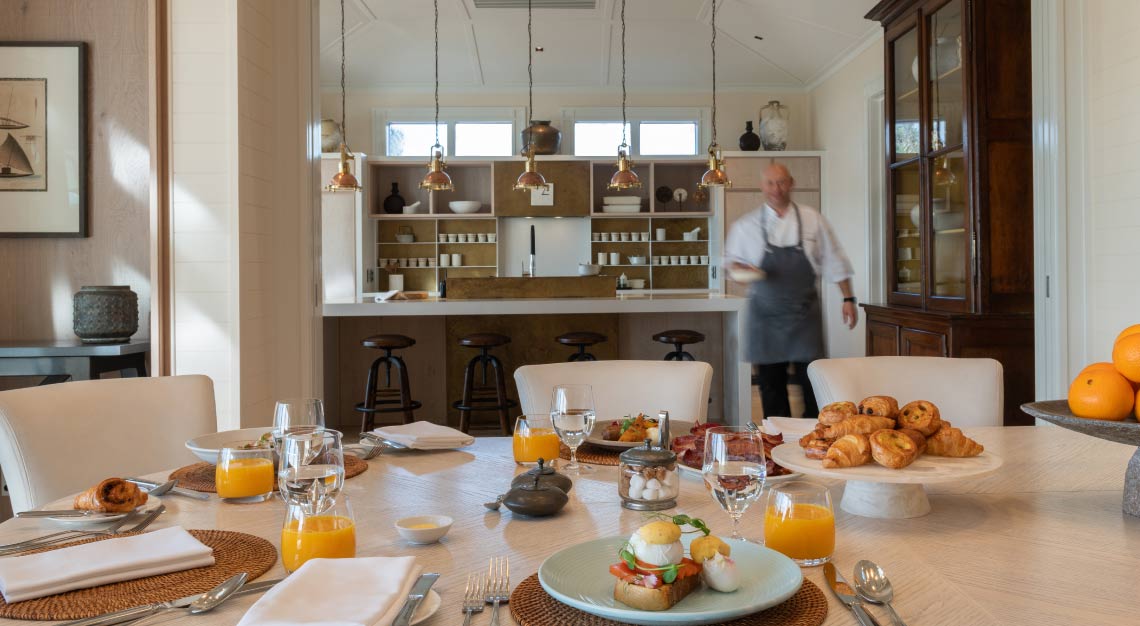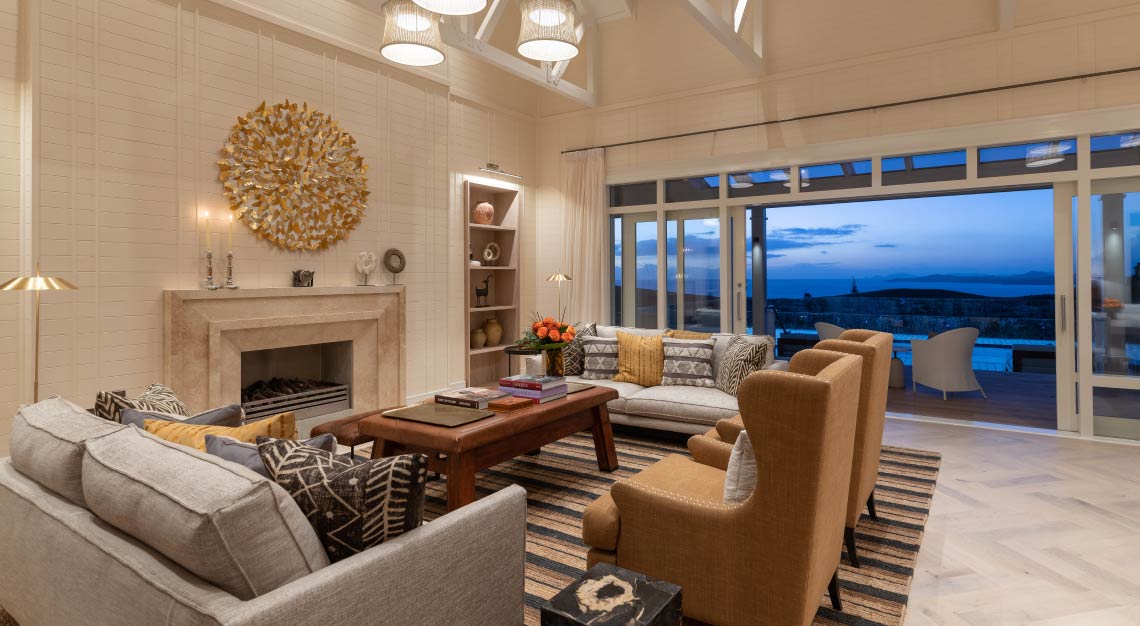 It's hard to plan the perfect getaway. One where you're able to completely unplug from reality, while surrounded by not just your closest friends and family, but also the most breath-taking vistas with nary a soul in sight, as if you're looking at a slice of heaven. One where despite being in the middle of a sequestered pastoral district, you're savouring the comfort of a luxurious lodge (or even a luxury tent) that ticks all the boxes on your wish list.
It's hard, but it's not impossible, thanks to Robertson Lodges, which provides some of the most lavish experiences and accommodations in New Zealand such as The Farm at Cape Kidnappers and Matakauri Lodge. Its newest offering, which will be open in November this year, is The Residences at Kauri Cliffs. 
Situated within Kauri Cliffs in Northland, The Residences at Kauri Cliffs comprises three separate residences, each offering stunning views of the cliffs and coast of Matauri Bay.
Regardless of which residence you select, each comes with four ensuite bedrooms that can sleep up to eight guests. Its secluded location makes it ideal for a men's retreat, girls' getaway, and even couples looking to enjoy some downtime with friends.
Situated a couple of hundred metres away from The Lodge at Kauri Cliffs, The Residences (from NZ$16,900, S$15,000 a night, with a minimum three-night stay) offers a daily farm-to-table breakfast, pre-dinner drinks, canapes, dinner, and a mini bar stocked with the choicest locally-produced wine, beer and spirits. While you're mostly left on your own, housekeeping visits twice a day, which means you'll always be assured of a home that's kept spick and span.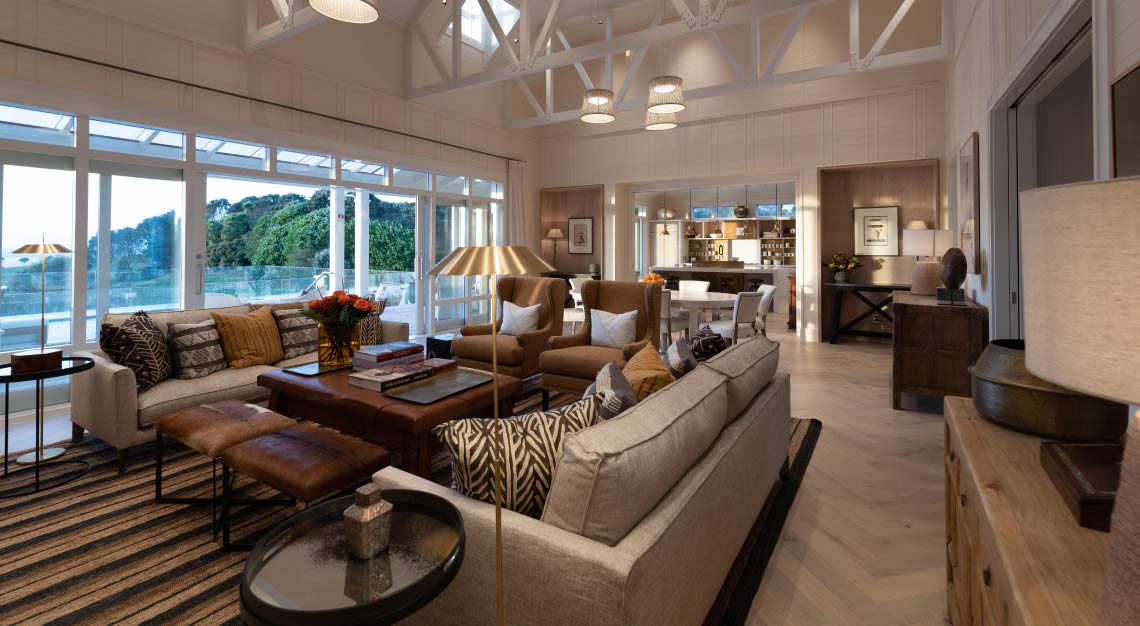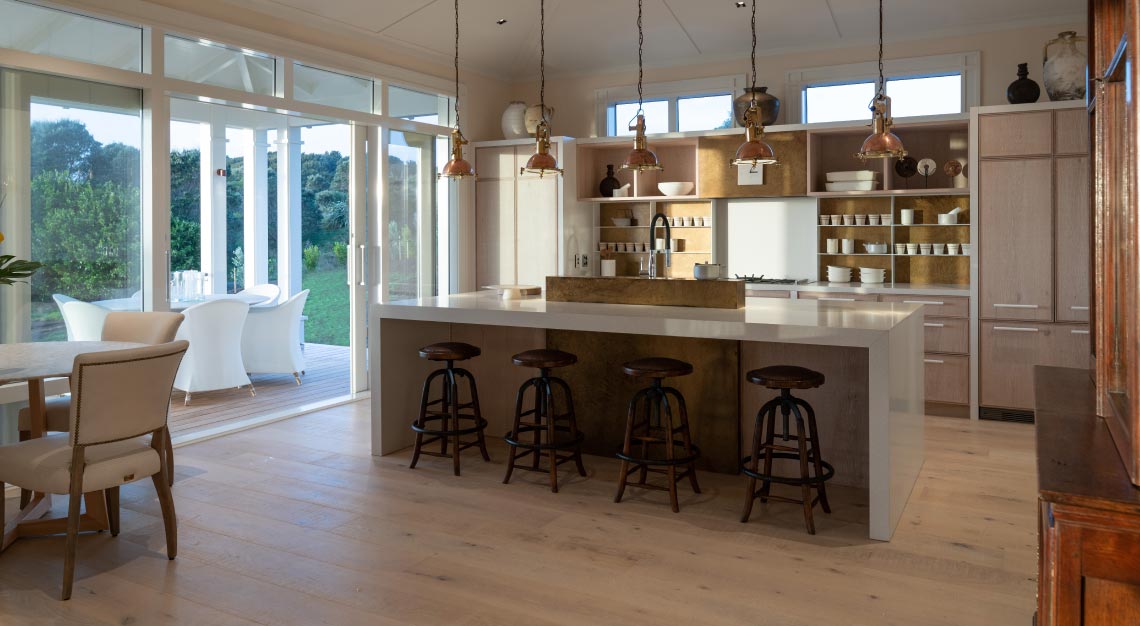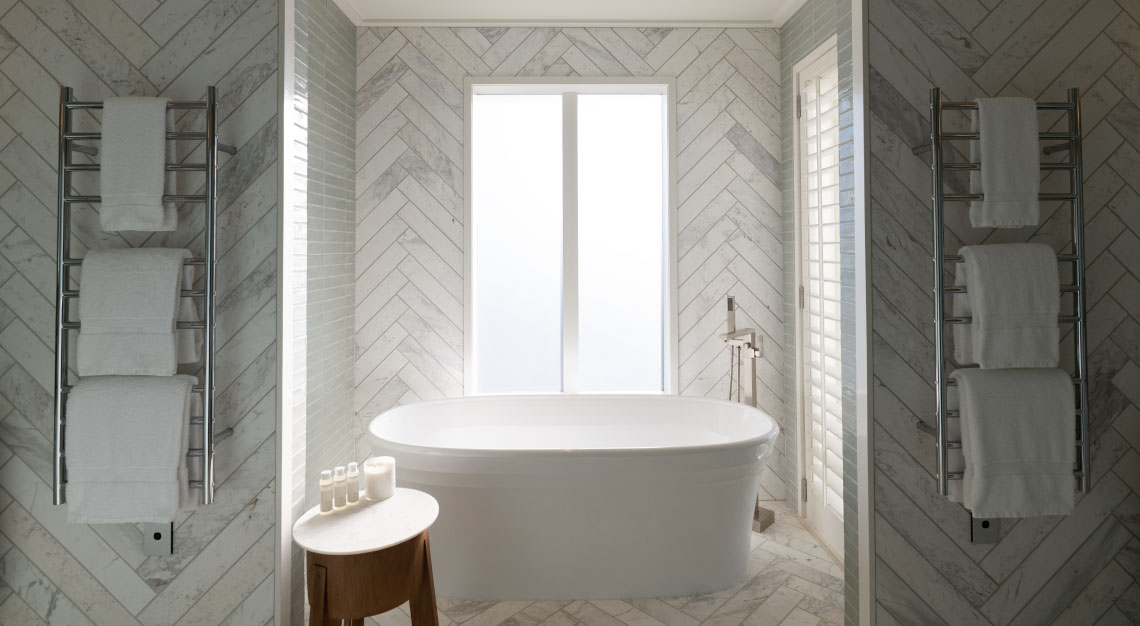 Each nature-inspired villa features a distinct style, carefully put together by Virginia Fisher, a renowned New Zealander interior designer. Think of it as an almagamation of a chateau from the alps, mixed with modern design sensibilities and a distinctly local touch. In a nutshell, expect a very well put together holiday home you'd want to call yours permanently. 
An airy lounge and living room lead to an open-plan kitchen with a breakfast island and a butler's pantry for chef service. Venture further on both ends to access the four suites. Each is fairly spacious with a walk-in wardrobe, but the Master Suite stands out for the breathtaking view it offers, be it from the king-sized bed, tub or balcony. 
Within the residence, views are best enjoyed on the wide veranda, which stretches along the length of the luxury dwelling. There's plenty of lounging space – both indoors and outdoors – for you to carve out a cosy nook for yourself. Choose from two dining tables, five seating areas, or enjoy a dip in the a 25-ft (7.6-m) saltwater pool.
Fair warning: The Residence has an unspoken prowess that'll have you hole yourself up days on end. But for those looking to get out and 'get stuff done', hop into your personal golf cart and head to the award-winning 18-hole golf course in the resort. You can also mosey over to the lodge's three private beaches for a day of water sports or land-based fishing with a local guide, or sign up for a quad bike ride. 
The lodge is also home to a 6,000-acre farm with a diversity of fauna, and you can enjoy non-guided walking tours, and even a mid-walk picnic if you're intending to take your time to explore. Helicopter tours are available to see the rest of the Bay of Islands, an exotic enclave of at least 140 subtropical isles, unexploited beaches and cultural remnants of the Maori community. 
The Residences at Kauri Cliffs
139 Tepene Tablelands Road
Matauri Bay
Northland 0478
New Zealand