Peer into The Butcher's Wife's kitchen as they whip up a menu of South American offerings with pinches of Southeast Asian flavours
Editor's note: For more Date Night stories, click here.
Tucked in a cosy corner of Tiong Bahru, The Butcher's Wife is easy to miss. But as it turns out, part of the neighbourhood restaurant's charm lies in its location; a cosy and warm atmosphere with a festive and contemporary flair. An oblong-shaped space allows you to peer into the open-concept kitchen as they whip up their menu of South American offerings with pinches of Southeast Asian flavours. A hearty, clean taste complemented by spicy and tangy flavours, The Butcher's Wife's savouries aren't the only selection deserving of a compliment. Reserve space in your stomach and photo gallery for the sweet treats, as they are a sure sight for sore eyes.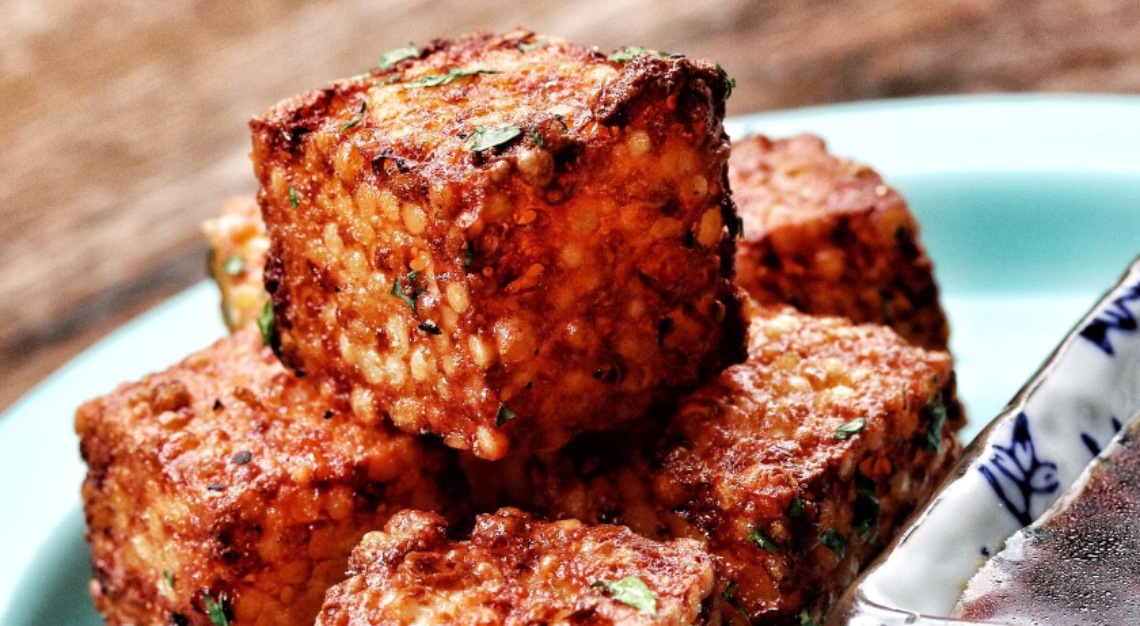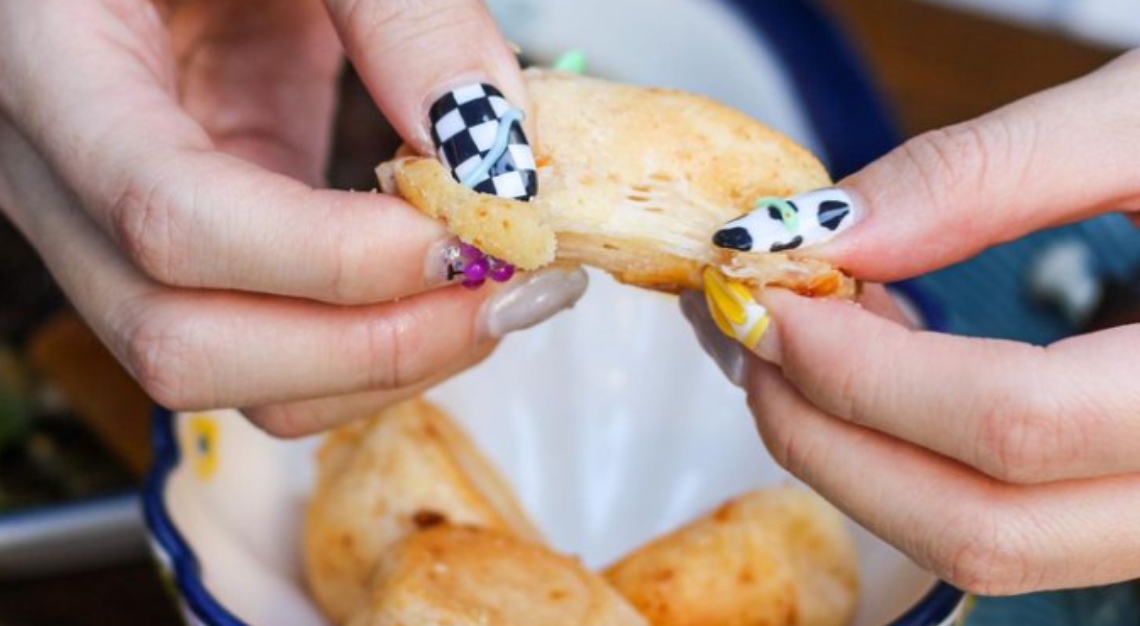 To start off, the Dadinhos—sago and cheese cubes—is an appetiser that would probably take the average Singaporean a minute to wrap their head around. Melted cheese coats each individual sago to create a chain of cheese pulls, creating a savoury bite that contrasts the better-known sweet flavour profile of the chewy starch. If you can't get enough of the toffee-like texture, we also recommend the Pão de Queijo, Brazilian cheese bread with a dense, sponge-like recoil.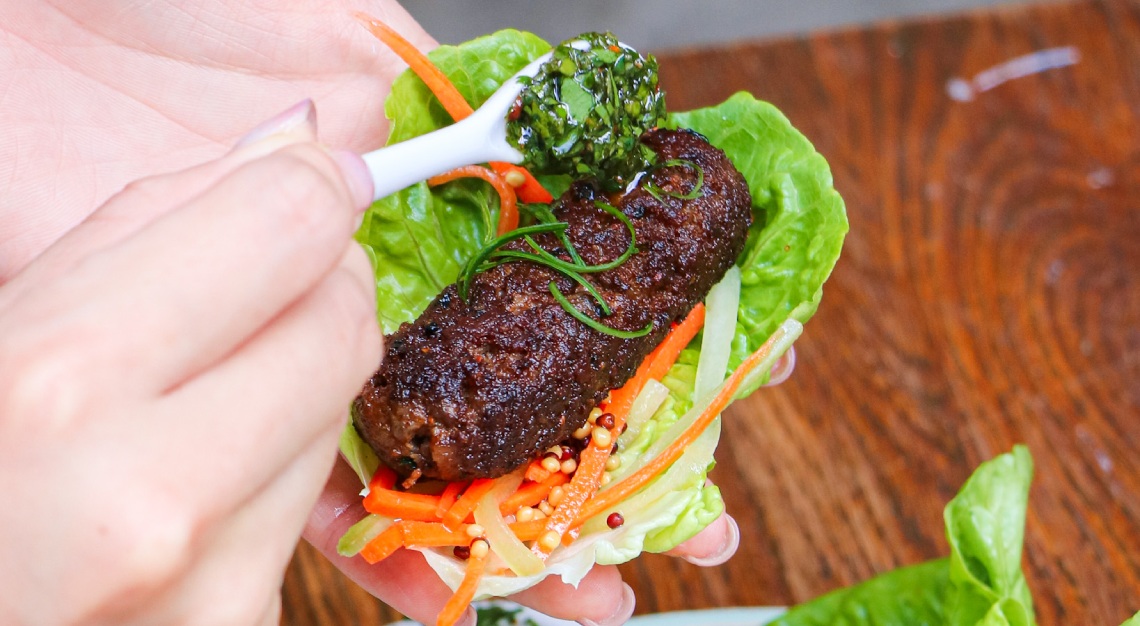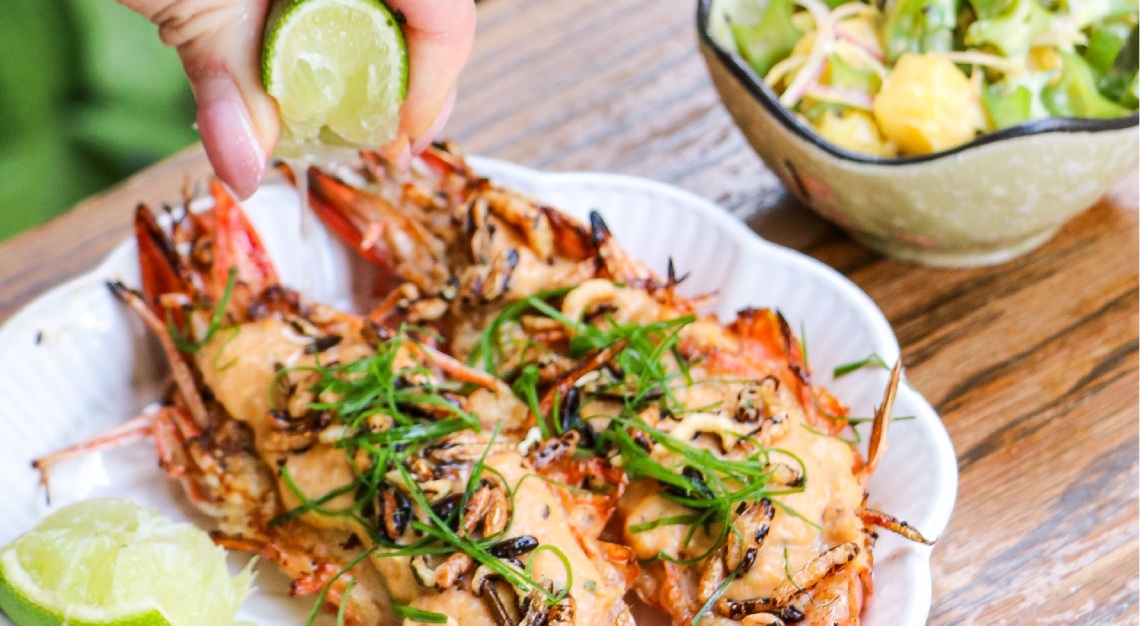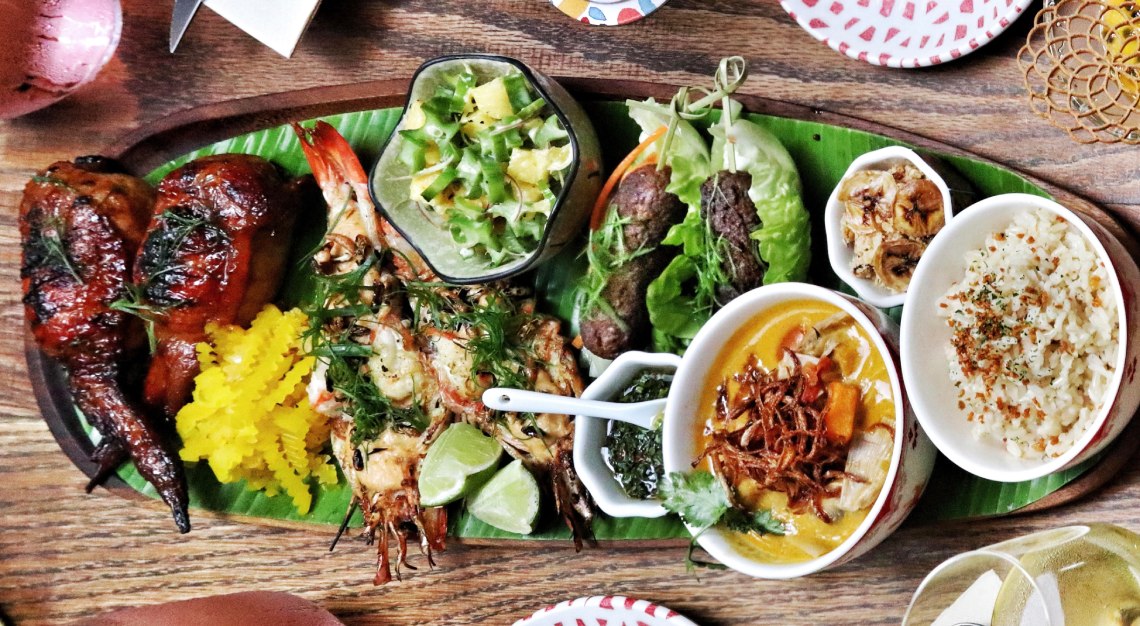 The Butcher's Wife also recently launched a new lunch menu. If you spend 30 minutes contemplating a main, The Wife's Feast will be your saving grace. Good for two persons, start off with the Wagyu Churrasco, a wagyu skewer layered with vegetables and a spread of chimichurri in a lettuce shell. Move on to the Prawn Vatapá, grilled butterfly prawn topped with crab meat vatapá—a popular Afro-Brazilian paste with tropical tones. The platter also includes Grilled Chicken Wings, barbecue-glazed wings with a side of fermented papaya slaw and vegetable moqueca, a Brazilian-style stew of banana blossoms, pumpkin, mushroom and tau kwa best eaten with fragrant Garlic Brown Rice.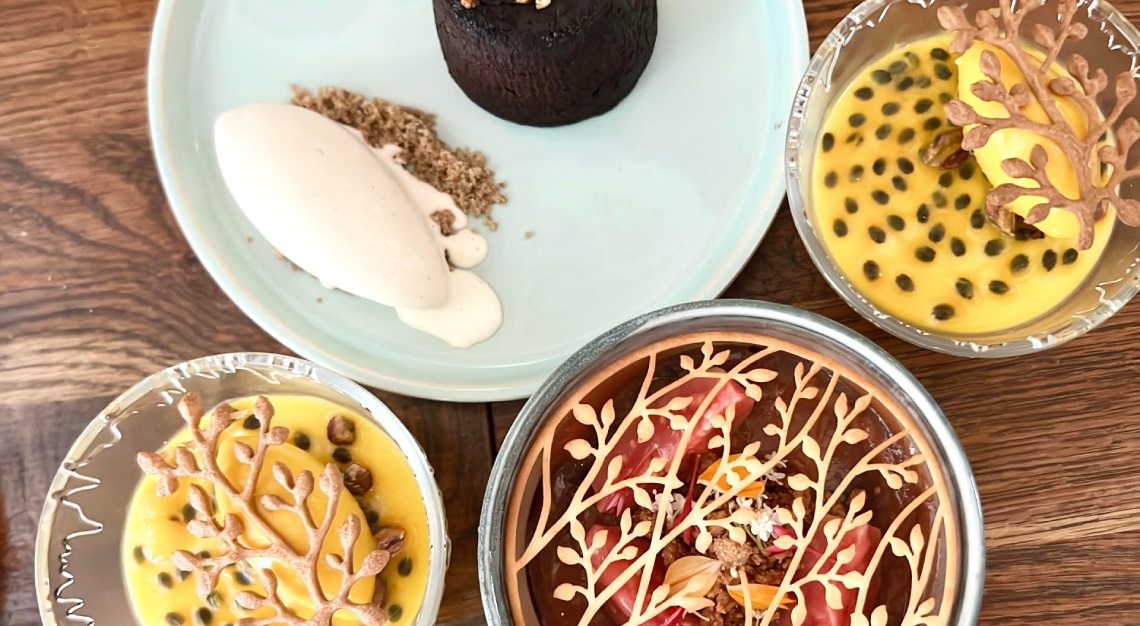 The mains shouldn't leave you feeling stuffed, but go ahead and order dessert anyway. We enjoyed the Romeo and Julieta, cheesecake topped with guava coulis, milk crumble and a tree branch-contoured biscuit seated right at the top. Have your camera ready, for the rounded biscuit that's just the size of the bowl's opening presents a gorgeous visual effect of peering into a flower dome. If you prefer a zesty conclusion, try the Mousse de Maracujá, a creamy mango mousse with mango-lime sorbet that sits almost as pretty, or simply opt for the classic Choc and Caramel Lava Cake. Balance out those salt and sugars with their homemade Guava or Mango Kombucha—it doesn't get any fresher when the brew's fermenting an arm's length away.
The Butcher's Wife
19 Yong Siak St,
Singapore 168650
Tel: +65 6221 9307