Celebrate a socially responsible National Day with cocktails that evoke familiar local flavours. Think Kaya Toast, Milo, tau huay and more
Somewhat unsettlingly, we will embrace National Day without the familiar fanfare this year. Nonetheless, the celebrations will go on in spirit, literally and figuratively. Perhaps then, it is appropriate to pick up some celebratory drinks that call to mind the land we christen our home. It is a testament to the vibrancy of our bar scene that there are far too many drinks that invoke familiar local flavours, but here are some that you should be able to get your hands on without too much trouble and in proper social distancing fashion.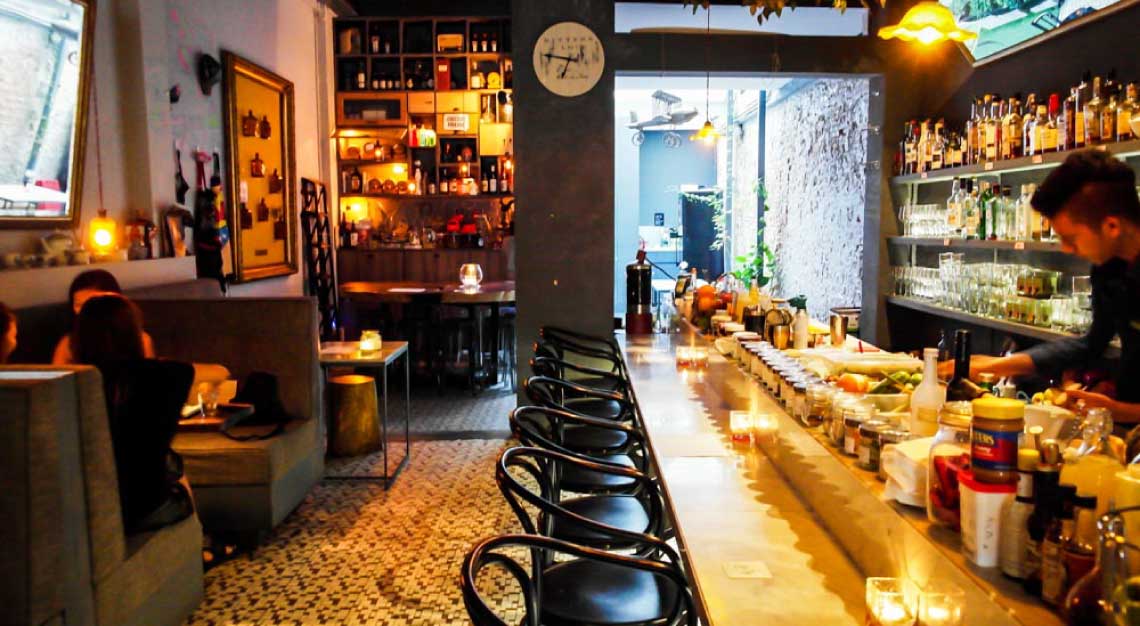 Bitters and Love
Drink: Kaya Toast Cocktail 
What about: For many, kaya, or coconut jam, is a breakfast staple. For others, it is a lifestyle. The ultimate cheap and cheerful accompaniment for buttered toast with its fragrant, creamy sweetness, the versatile kaya goes even with soft boiled eggs. Bitters & Love's signature Kaya Toast Cocktail (S$55, serves two to three people) is also a long-standing favourite of the bar and it is also served with toast, garnished with (what else) that sweet, creamy tropical nectar. This rum-based cocktail is a marriage of honey sweetness and the tang of tea and citrus, bringing together the best of creature comforts.
Available for: Dine-in, takeaway and islandwide delivery
Bitters and Love
118 Telok Ayer Street
Singapore 068587
Tel: +65 6438 1836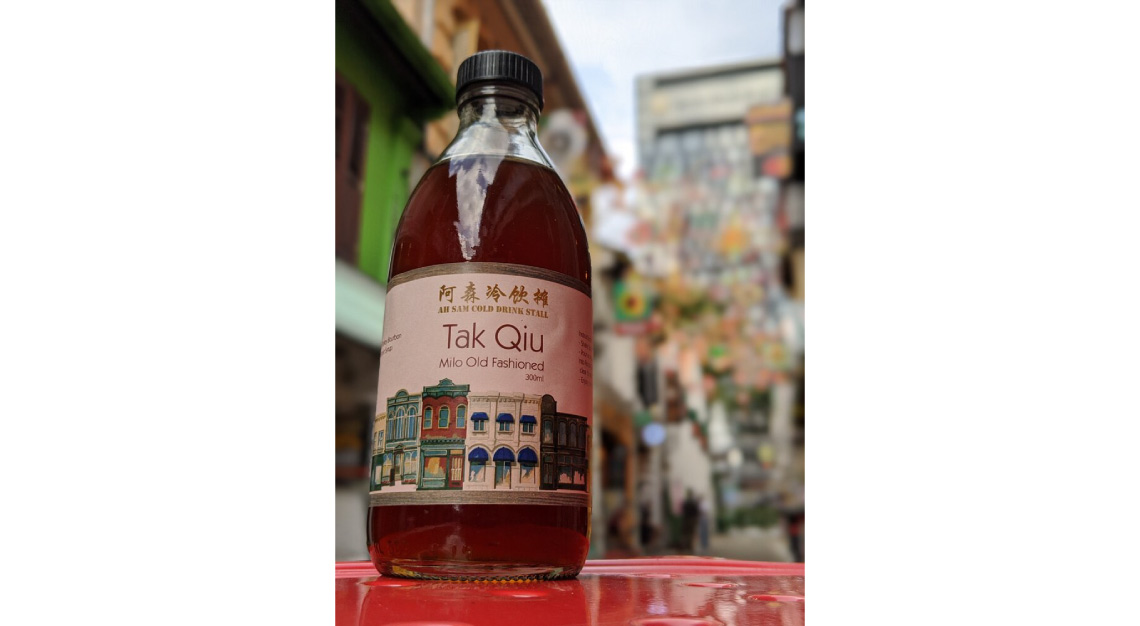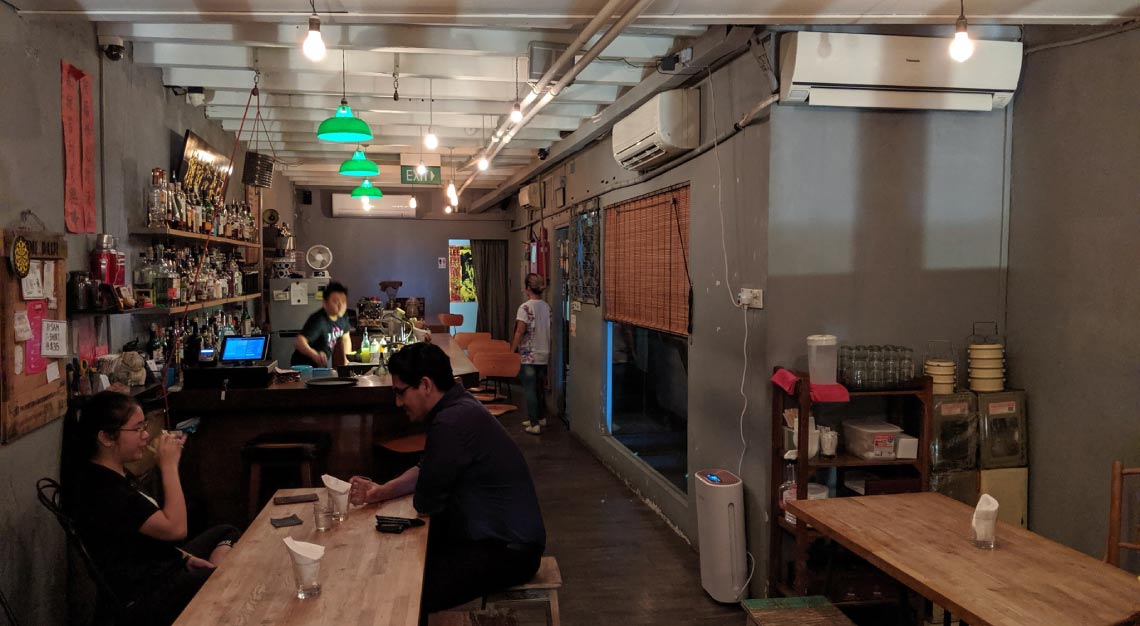 Ah Sam Cold Drink Stall
Drink: Tak Qiu (Milo Old Fashioned)
What about: When we were younglings in school, the Milo truck was once a ubiquitous sight for sore eyes for many of us; a sugar fix encapsulated in a magical mix of malted milk with plenty of sweet chocolatey goodness (sorry, Ovaltine). It is also affectionately known as Tak Qiu (literally, 'kick ball') in coffeeshops, which is a nod to the iconic football motifs. Any of Ah Sam's signatures could fit the bill here (Laksa Cocktail, anyone?) but theTak Qiu (Milo Old Fashioned; S$48, 300ml; S$78, 500ml) scores high in the nostalgia stakes with a canny fusion of old favourites – Milo bourbon, stabilised simple syrup and Angostura bitters, which all have a rustic charm – much like route one football – that takes us back to simpler times. There's no denying that it's marvellous what a combination of two creature comforts can do for you. 
Available for: Dine-in, takeaways and islandwide delivery
Ah Sam Cold Drink Stall
12 Haji Lane
Singapore 189205
Tel: +65 6535 0838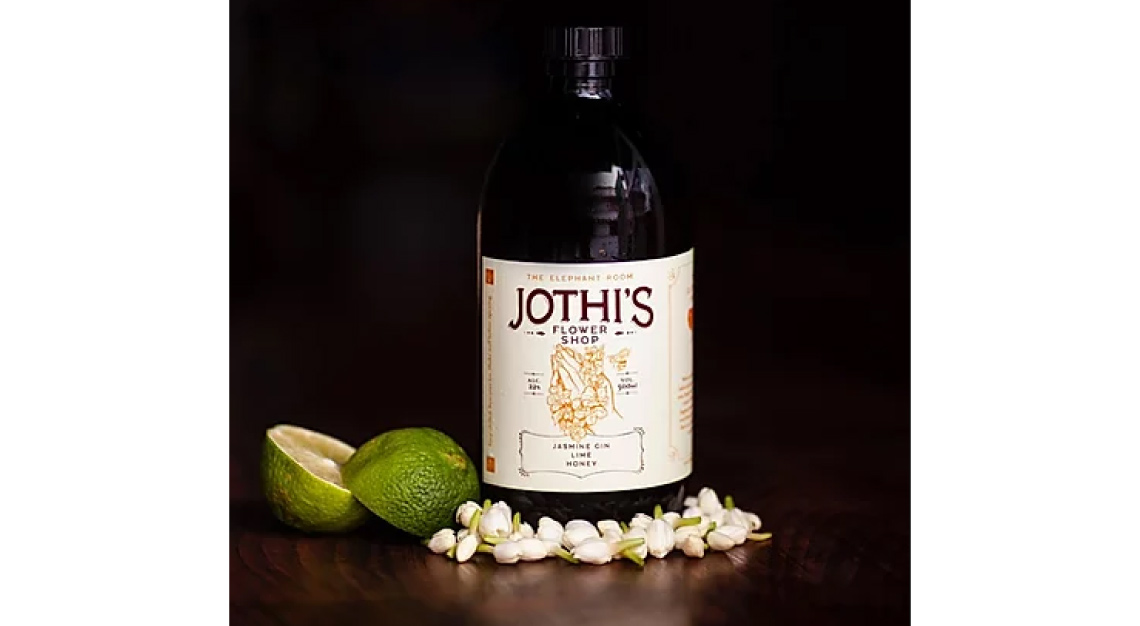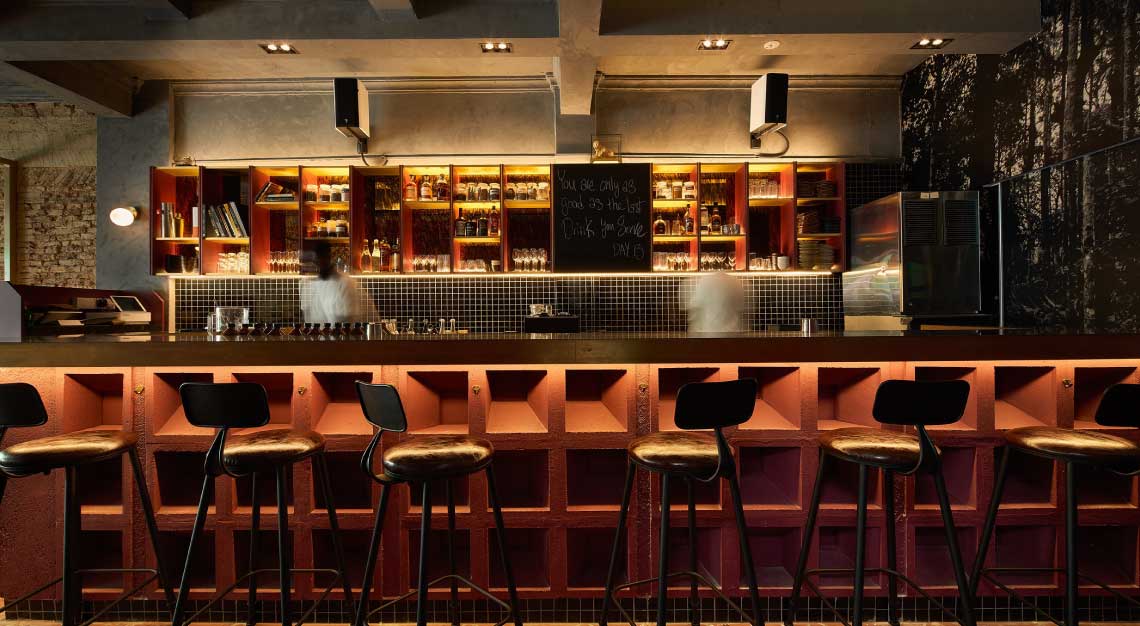 The Elephant Room Singapore
Drink: Jothi's Flower Shop 
What about: An unabashed tribute to the famous flower shop in Little India of the same name, this cocktail will certainly evoke the kaleidoscope of sensory delights one experiences when walking along in the heart of one of Singapore's most culturally rich communities. The lingering scent of Jasmine is unforgettable as much as it is an unmistakable trademark of Campbell Lane. Likewise, its namesake by The Elephant Room – Jothi's Flower Shop (S$60, 500ml) – is a florally charged cocktail. The jasmine is cooked with milk and gin before being fermented with lime and honey to give it that distinct fragrance.
Available for: Dine-in, takeaways and islandwide delivery
The Elephant Room
20A Teck Lim Road
Singapore 088391
Tel: +65 9111 5131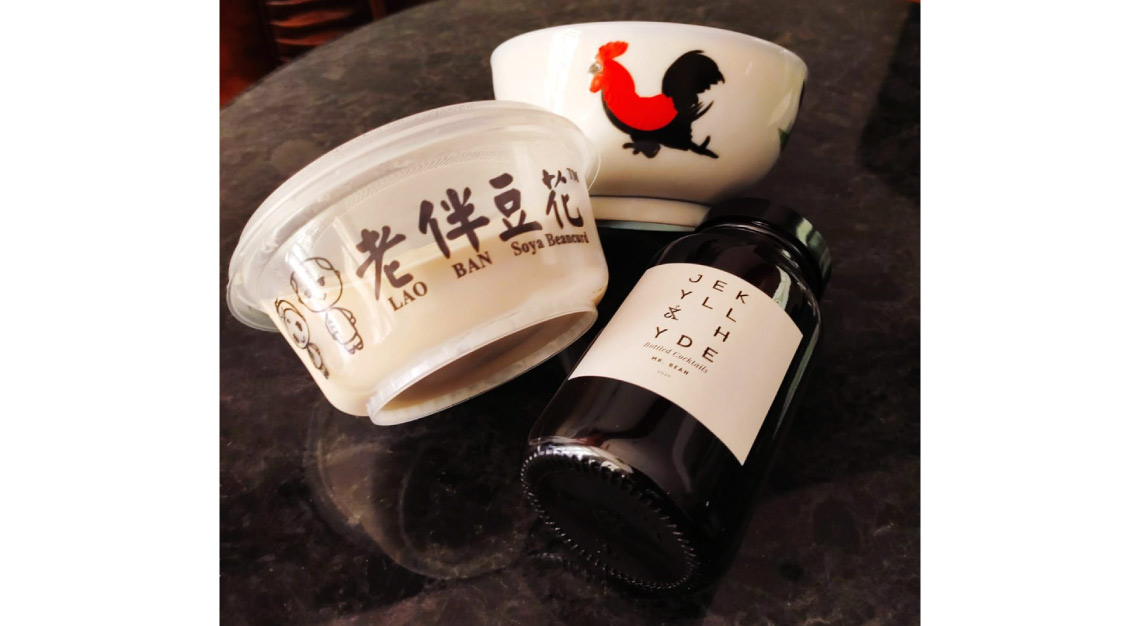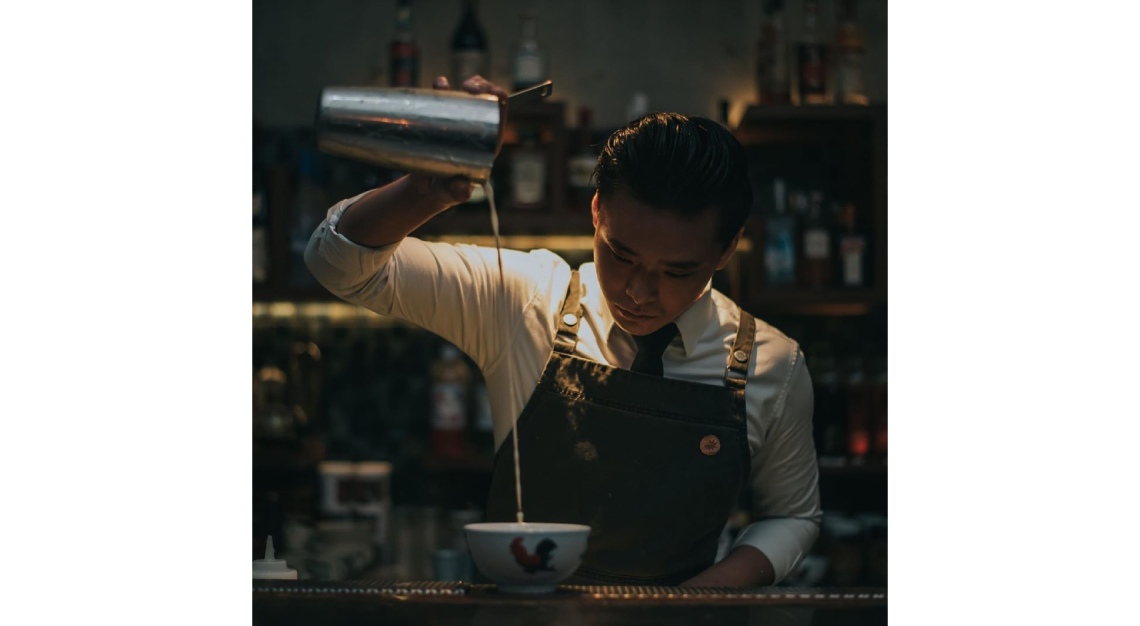 Jekyll & Hyde
Drink: Mr Bean 
What about: As local desserts go, nothing epitomises cheap and cheerful more so than tau huay, or soybean pudding. A veritable crowd-pleaser, this local favourite is sheer goldilocks on the tongue; when done right it is an impossibly smooth, jiggly sugar bomb with just the right amount of sweetness that melts on your tongue. Up to this point, our lineup has been a study of intriguing contrasts, but Mr Bean (S$23.10, 180ml) seems more interested in doubling down. When you first glance through the list of ingredients, which reads kaya, tao huay, Frangelico, butterscotch liqueur and vodka, you'd be right to worry about a pancreatic assault. But thankfully, the result is much like its real-life counterpart: surprisingly smooth and velvety.
Available for: Dine-in, takeaways and islandwide delivery
Jekyll & Hyde
74 Neil Road
Singapore 088839
Tel: +65 8940 2450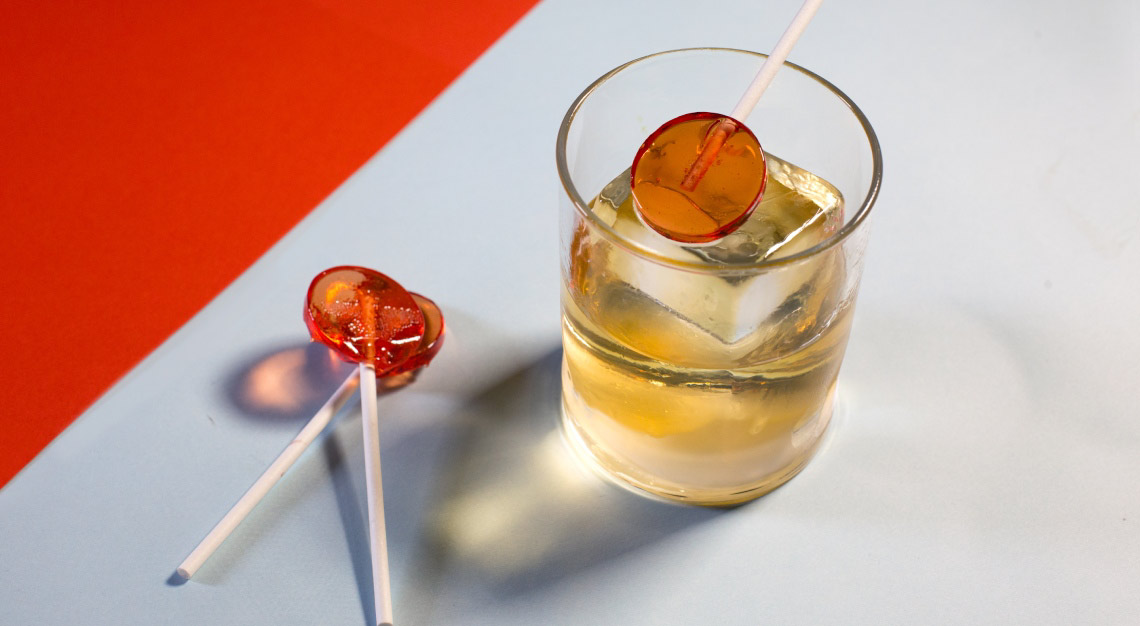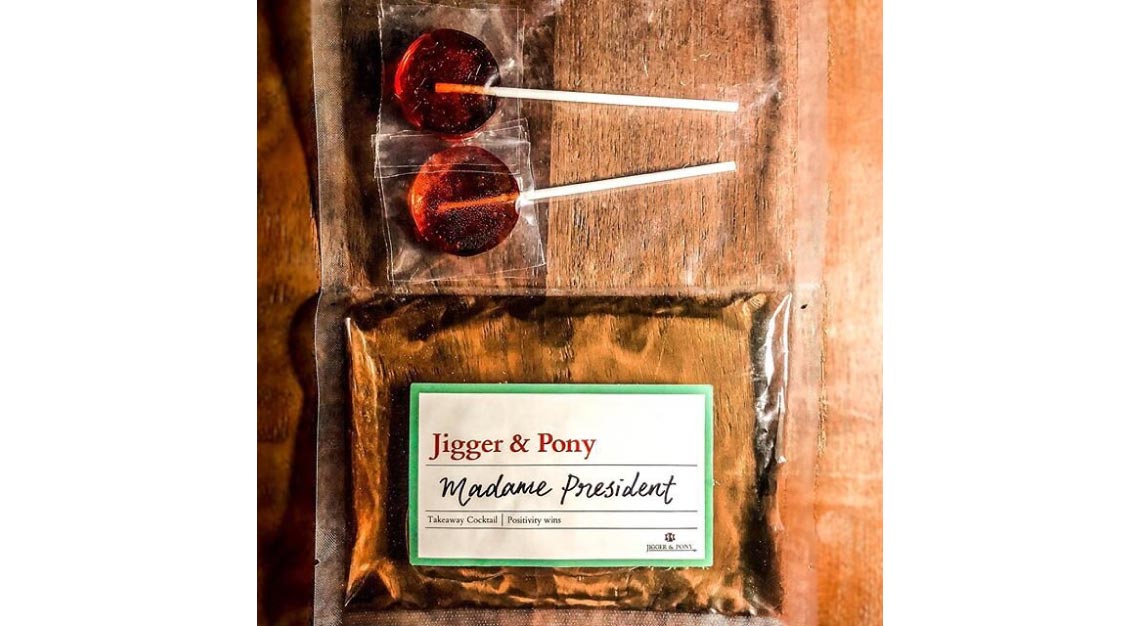 Jigger & Pony
Drink: Madame President
What about: This cocktail is a tribute to two flowers of our nation: the first female president in our nation's history, Halimah Yacob, and Singapore Botanic Gardens. Madame President (S$38.52, serves two) is in spirit, a deconstructed Negroni with the Campari served in the form of a lollipop. As a result, this floral twist on a classic Negroni is lighter on the palate than its classic cousin, thanks to its unique concoction of gin, orchid bitter melon liqueur, kaffir vermouth, and of course, that Campari lollipop. If you're willing to take the experience to the next level, we got Giovanni Graziadei from Jigger & Pony to teach us how to make one on our own.
Available for: Islandwide delivery
Jigger & Pony
165 Tanjong Pagar Road
Amara Hotel
Singapore 088539
Tel: +65 9621 1074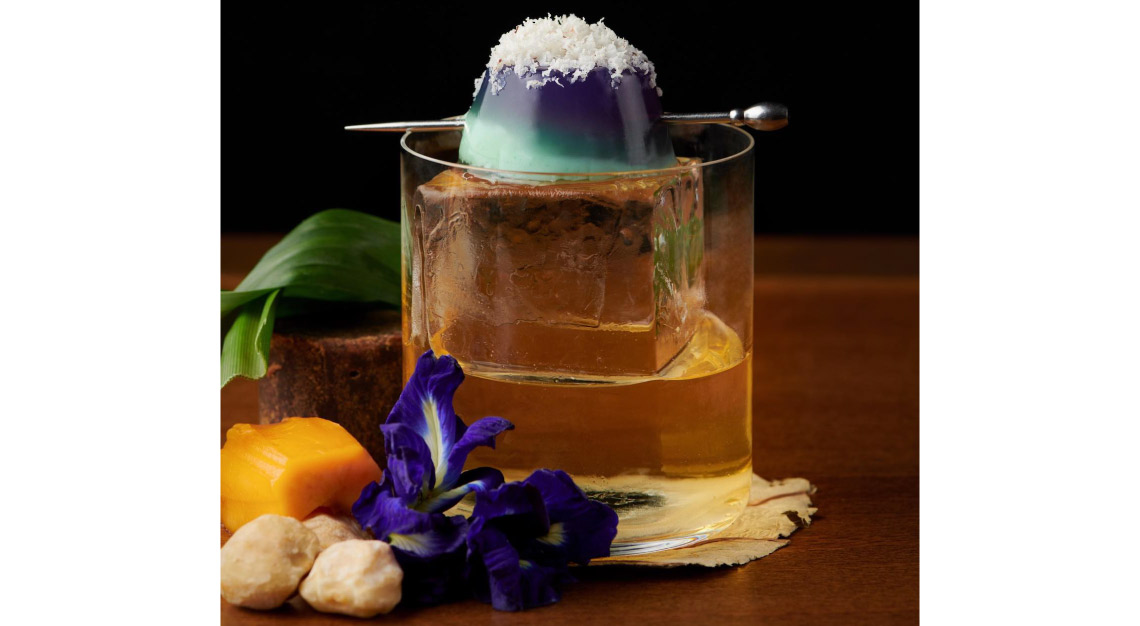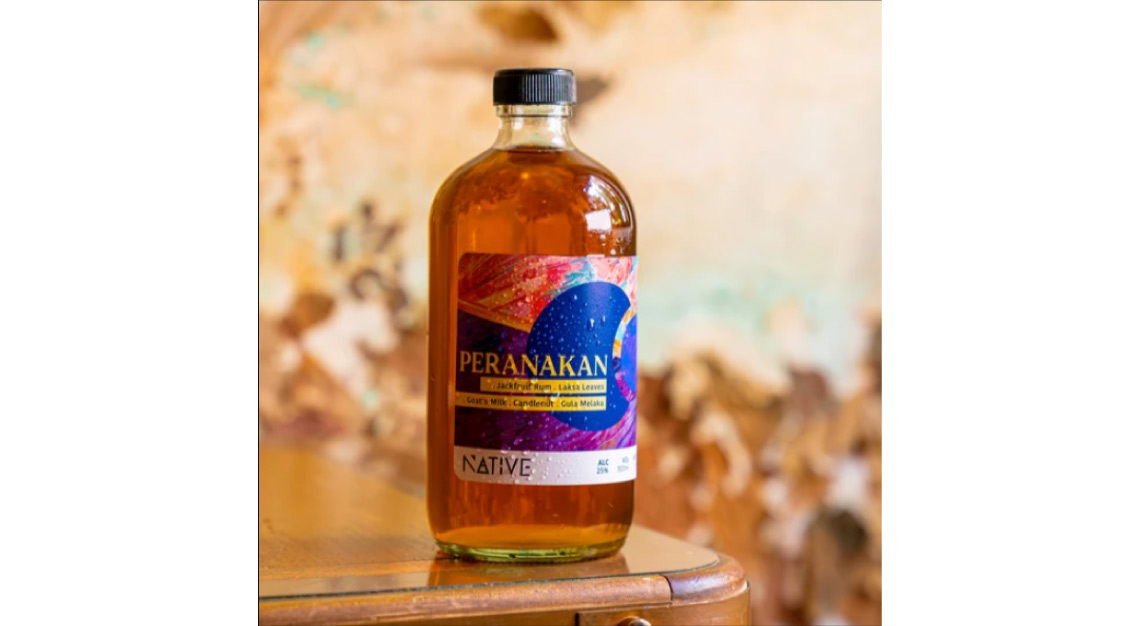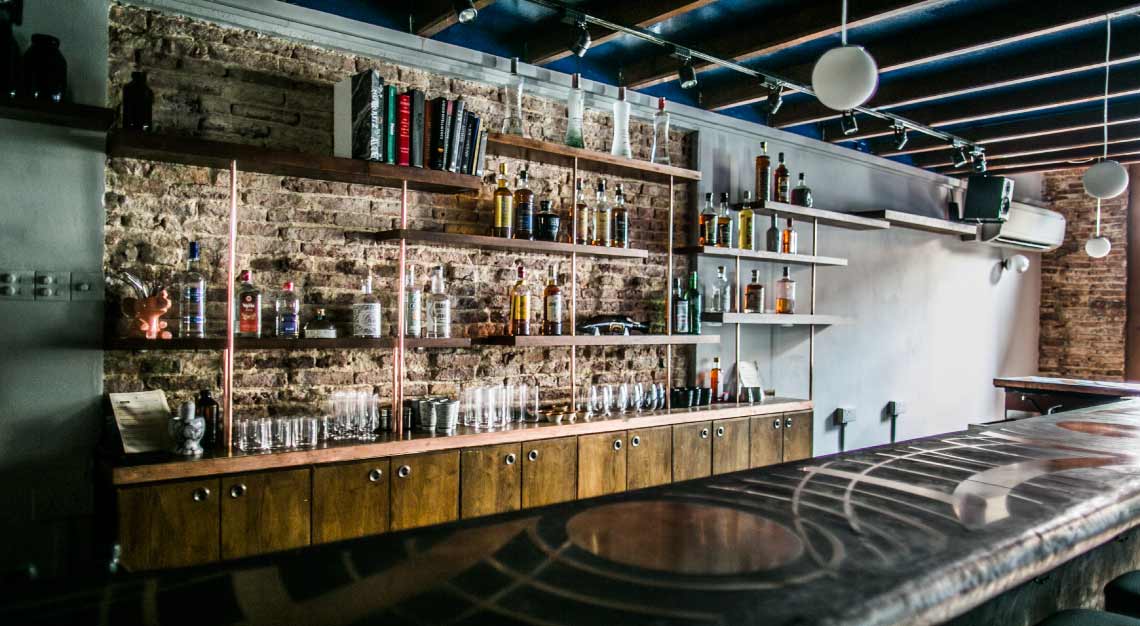 Native
Drink: Peranakan 
What about: Much like the diverse cultures that make up our country today, Peranakan culture is a reflection of diversity with a much-storied history. Native's creations are almost always a smorgasbord of local and regional ingredients and Peranakan (S$48, 250ml; S$88, 500ml), their take on local Peranakan culture, is a loving callback to the familiar flavours and aromas we associate with Nonya cuisine. Laksa leaves, candlenut, palm sugar, and pandan are added to a jackfruit-rum infusion before it is added to local goats milk to create a clear cocktail while the remaining curds are turned into a jelly with coconut pandan and blue pea flowers. If that doesn't intrigue you, I don't know what will.
Available for: Dine-in, takeaways and islandwide delivery
Native
52A Amoy Street
Singapore 069878
Tel: +65 8869 6520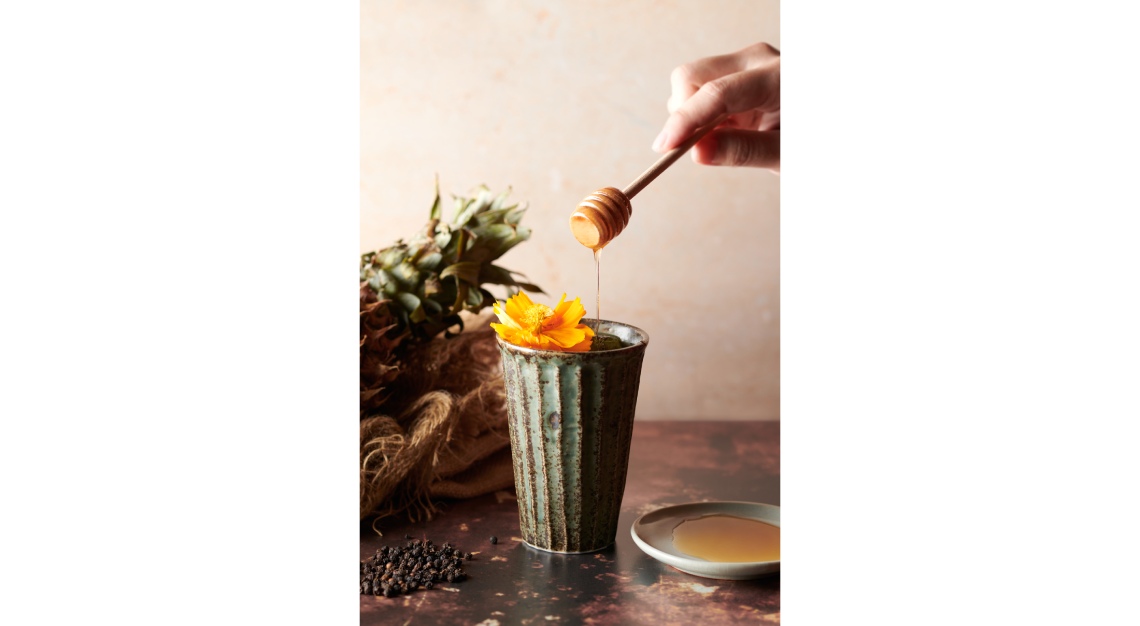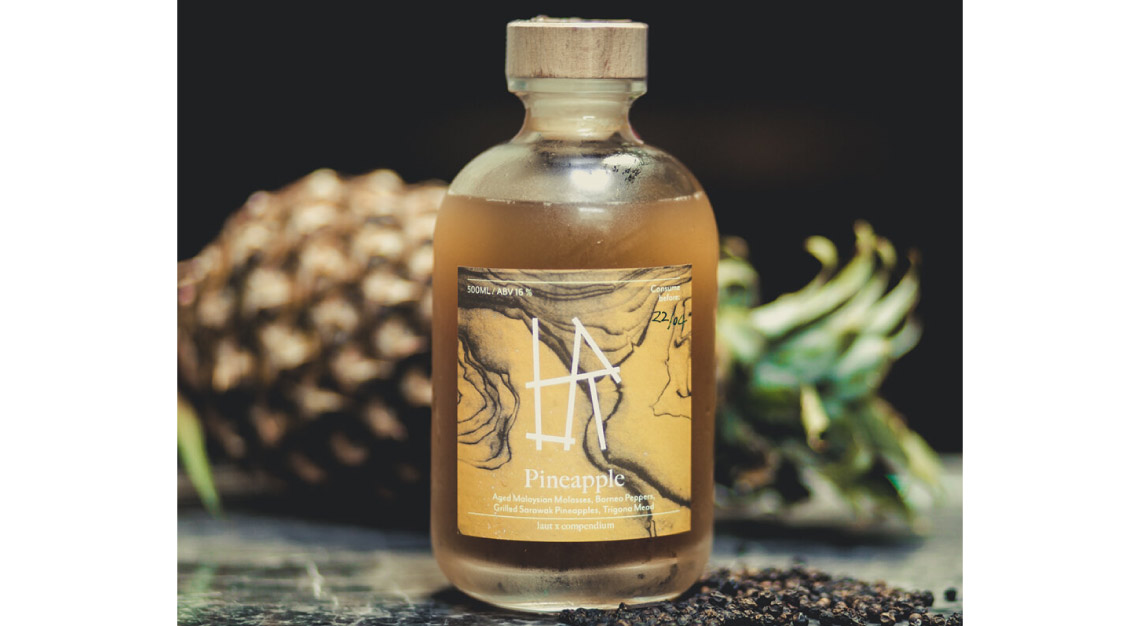 Laut
Drink: Pineapple
What about: Like Native, this new Southeast Asian-themed restaurant and bar injects traditional ingredients and vibes into its cuisine and cocktails, so we were equally hard-pressed to pick one from the lineup. June Plum will perhaps get top billing for its playful perkiness, and it's served with hawthorn sorbet so you can adjust the sweetness to taste. That's not available for delivery though, but the no-frills-sounding Pineapple (S$48, 250ml; S$88, 500ml) might be a more-than-able substitute. The sweet-toothed amongst us will be more than happy with its base of grilled Sarawak pineapple, while Borneo peppers add a little a bit of spice to the proceedings.
Available for: Dine-in, takeaways and islandwide delivery
Laut
17 Stanley Street
Singapore 068736
Tel: +65 8878 8018
Notable mentions: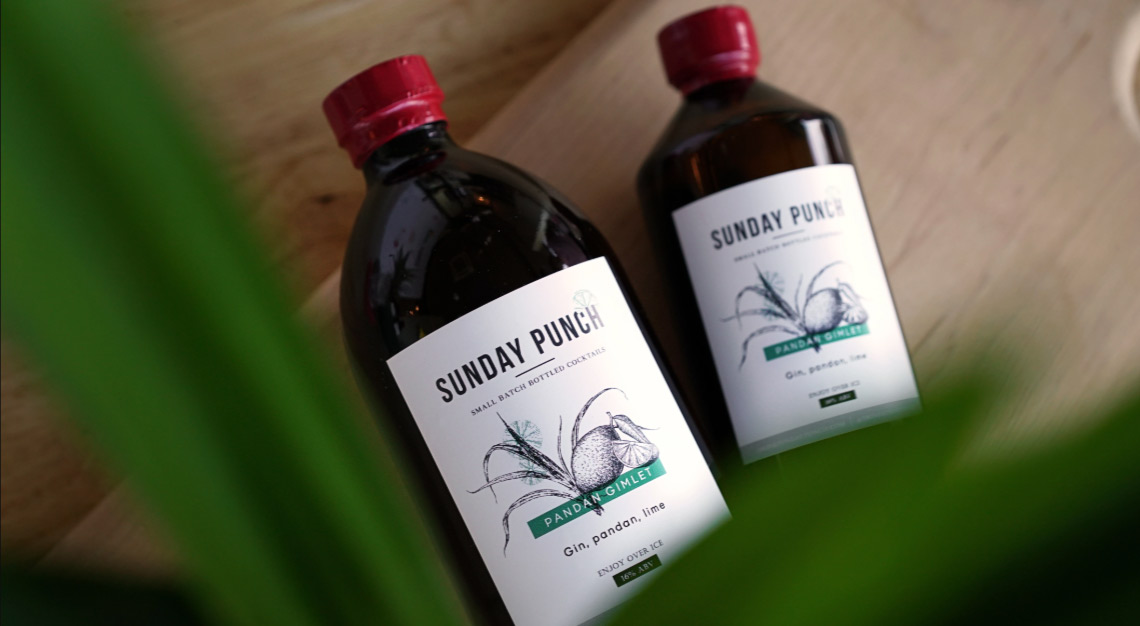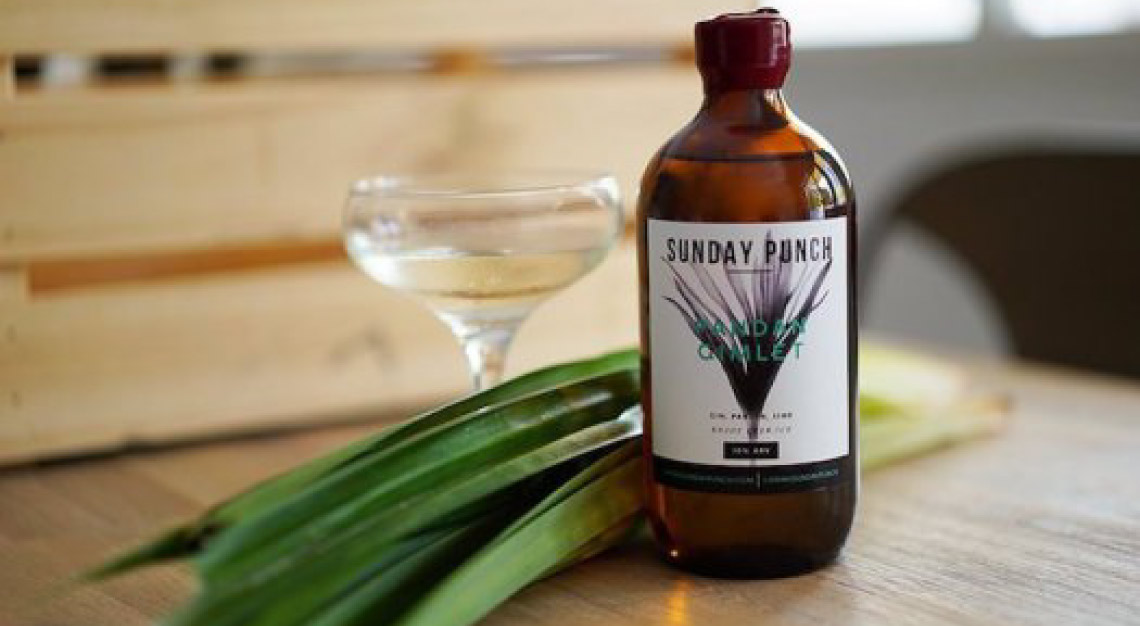 Sunday Punch
Drink: Pandan Gimlet 
What about: Sunday Punch gets a mention for being arguably the 'OG' of the bottled cocktail here in Singapore, long before we had to be socially responsible. The Pandan Gimlet (S$40, 250ml; S$70, 500ml) sounds like a popular crowd-pleaser, but that's because it is one. By substituting sugar with homemade Pandan syrup in this classic, you get another layer of sweetness in this refreshing tipple. This clever twist will remind you of the times that you successfully MacGyvered the leaky faucets in the house with bits of tape and elbow grease.
Available for: Islandwide delivery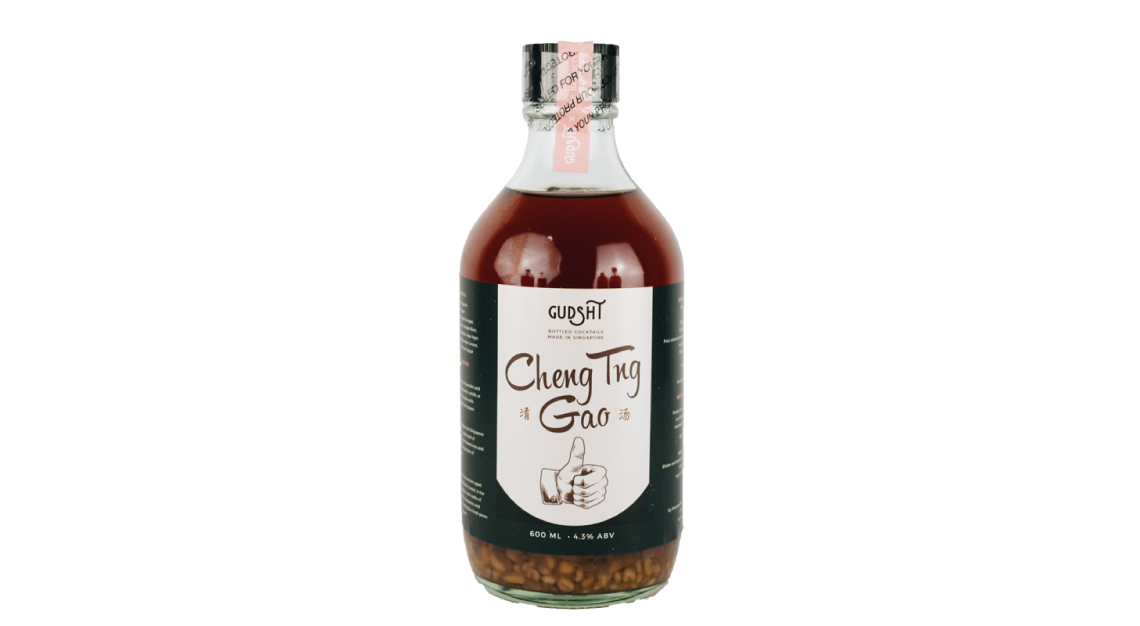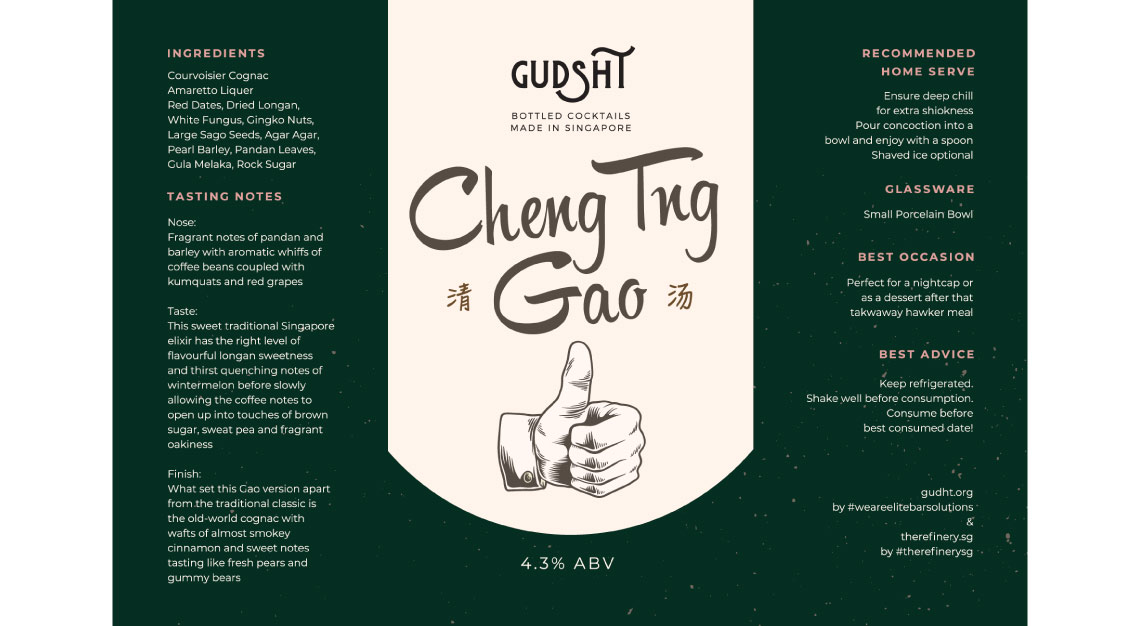 Gudsht
Drink: Cheng Tng Gao
What about: At some point in life, a wise mentor probably said to you, If it sounds gimmicky, then chances are it is. Fortunately, Gudsht is better than it sounds if you can get past the over-the-top schtick. Chen Tng Gao (S$20, 300ml; S$36, 600ml) takes the popular local dessert and turns it up a few notches with Cognac and amaretto, unexpectedly rounding off the classic longan and winter melon favourite with a heavier body and a surprisingly complementary smokiness.
Available for: Islandwide delivery