For the first episode in the Masters of Appreciation, presented by The Balvenie series, we sat down with Revival Jewels' Brenda Kang and discussed the craftsmanship, provenance and value of vintage jewels
Not everybody who buys jewellery becomes a collector. No, a collector is someone that has great knowledge about the subject, and one with an eye for carefully curating and amassing pieces with great potential. To get you started on your collecting journey, Robb Report Singapore has introduced a new web series called Masters of Appreciation, presented by The Balvenie to pick the brains of three respected collectors of jewellery, classic cars, and art, respectively.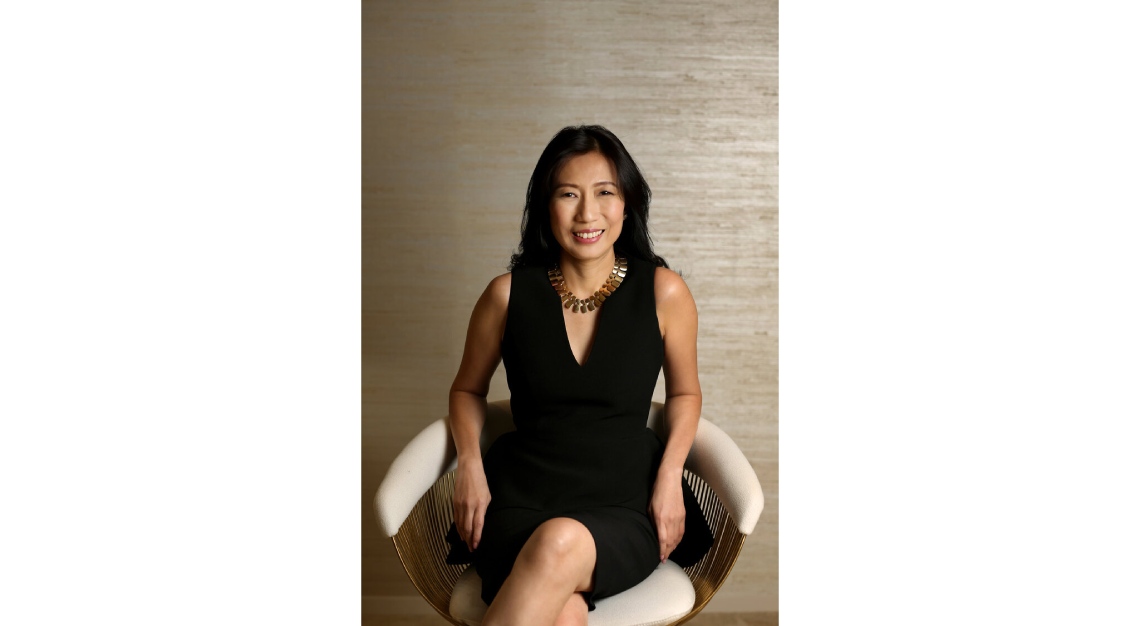 For the first session, Karishma Tulsidas, editor in chief of Robb Report Singapore, sat down with Brenda Kang, founder of Revival Jewels, to discuss the historical value of vintage jewellery. The conversation spanned the Art Nouveau and Art Deco eras, as well as jewellery from the '60s to '80s, with a focus on craftsmanship, provenance, prominent designers and, of course, value.
Here are some highlights from the conversation, lubricated by a dram of The Balvenie Doublewood 12 Year Old.
What exactly constitutes as vintage jewellery? And what are some of the common misconceptions that people have about vintage jewellery?
I get asked that a lot. So, my definition of vintage is pieces that are collectible. It's not just second-hand jewellery – I would think of things that are a little bit older, over 20 to 30 years old and curated with a sense of aesthetic. Antique is anything that's over 100 years old, and vintage over 20 to 30 years.
There's often the misconception that all antique pieces are of great value. People will say, "oh, I have something that's from my great-great grandmother. It must be over 100 years old, and must be worth a lot of money." That's not the case. Not all antique and old pieces are of value. There are also pieces that were mass produced back in the early 20th century, made of little karat gold and don't have as much resale value compared to the other pieces that you might see in terms of antiques.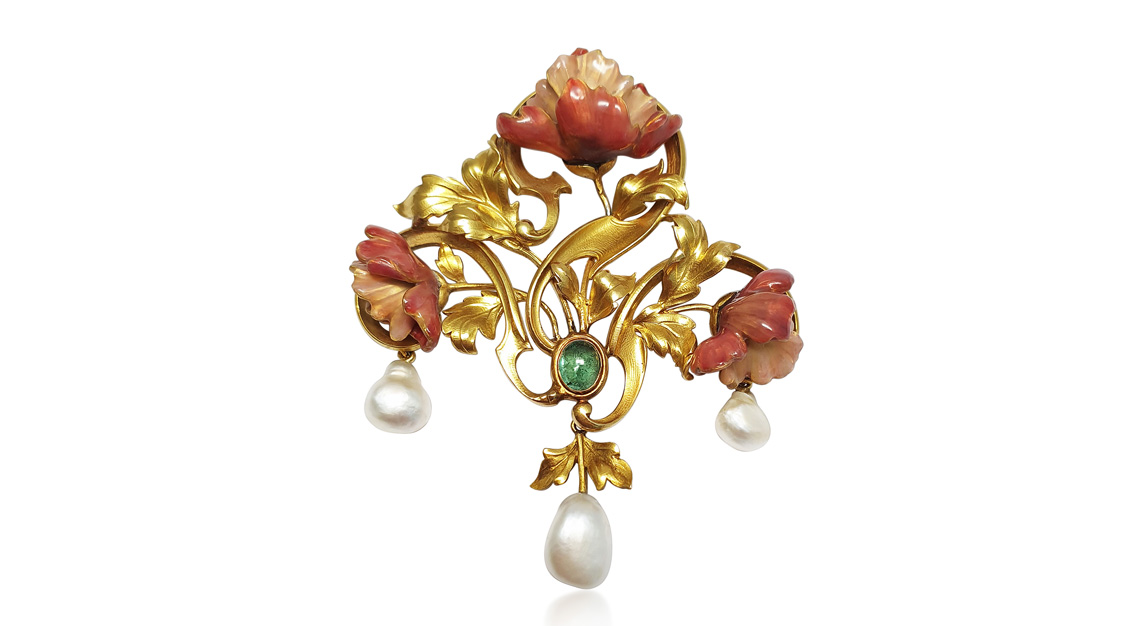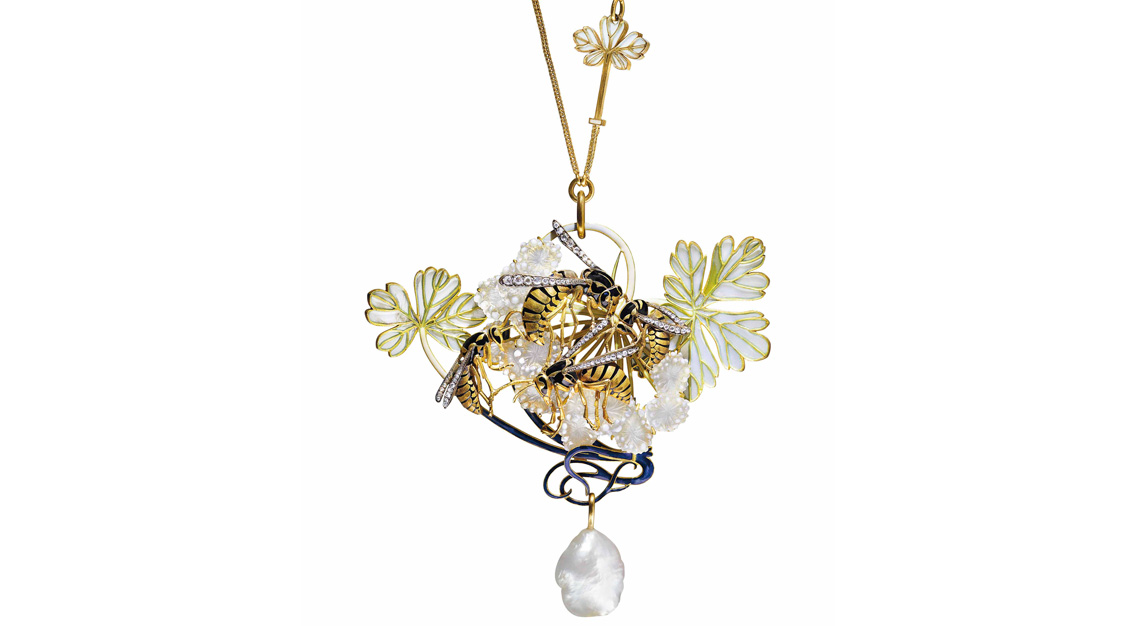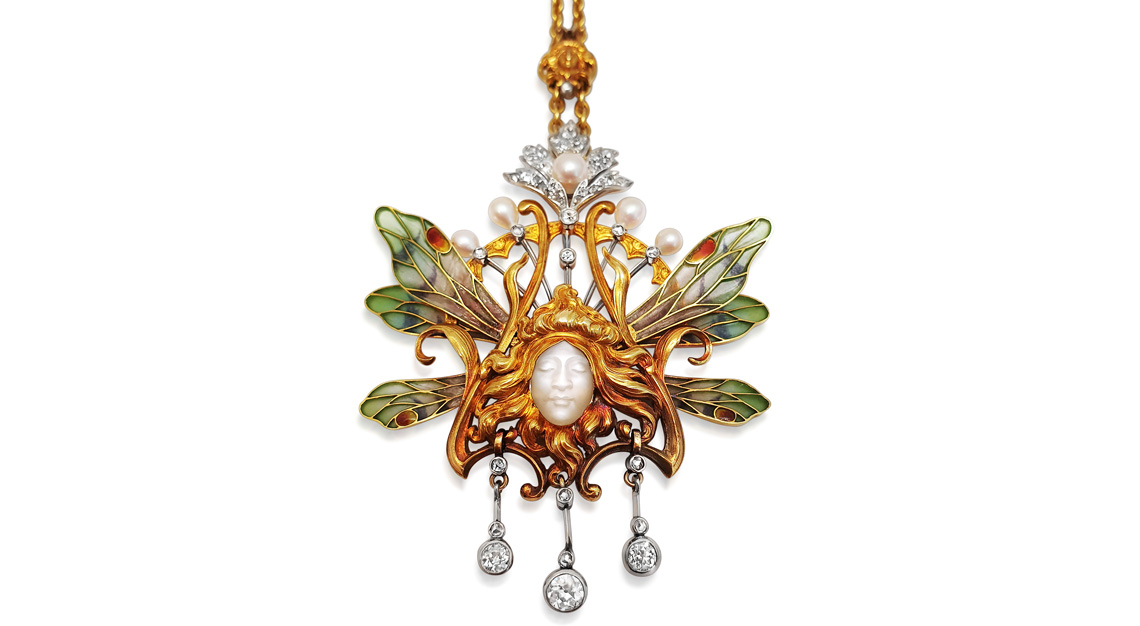 We'll start with the Art Nouveau period, which was a very, very brief period from about the 1890s to the 1910s. It lasted about 20 years, but it had such a deep influence on society back in the day and still continues to be referenced today. What are some of the stylistic elements of the genre?
It came about as a reaction to the industrial revolution of that time. And it was a great era of transformation where people who used to live as farmers were starting to get jobs as factory workers. Many things were mass produced, and technology was really advancing.
So the reaction of artists was to create art that was going back to nature, and going back in time in terms of the beauty and mystical creatures. The stylistic elements tend to be soft, flowing lines. Artists were not using the usual precious stones such as diamonds. The focus was on semi-precious stones, enamel and glass; materials that were not often thought about or used in jewellery. It was kind of a bit of a taboo in some circles because Art Nouveau was quite scandalous as it often depicted naked women and these crazy creatures. It wasn't mainstream, but it made a lot of impact. It was one of those things which could really just create an emotion, whether you loved it or hated it. You would not be neutral about a piece of Art Nouveau jewellery.
Can we discuss value? You mentioned that there was a Christie's sale a few years ago where some Art Nouveau pieces went for US$1 million (S$1.37 million). Is that the kind of prices that people can expect today?
It's a good question. When you think about art versus jewellery, there's still a really big divide. Because when you think about René Lalique, who's kind of like the Picasso of Art Nouveau jewellery, his pieces are close to a million dollars. But how much does a Picasso go for?
It's also about awareness because in the past, maybe about 20 years ago, it might not have reached that kind of pricing. But there's more awareness, especially about the difficulty in acquiring these types of pieces. There's still potential when you consider the difficulty to recreate something of this value and of this kind of quality.
I also read somewhere that Art Nouveau pieces are kind of rare to find on the market because they were very delicate.
Absolutely, yes. If you think about it, [they are] from the 1900s, [it's been] over 100 years, and they survived two world wars! The pieces are very delicate, and were really treasured by the many generations that they've been passed down to.
During the wars, families would have to melt jewellery to survive – but somebody saw the value to keep these pieces, and [that's] amazing!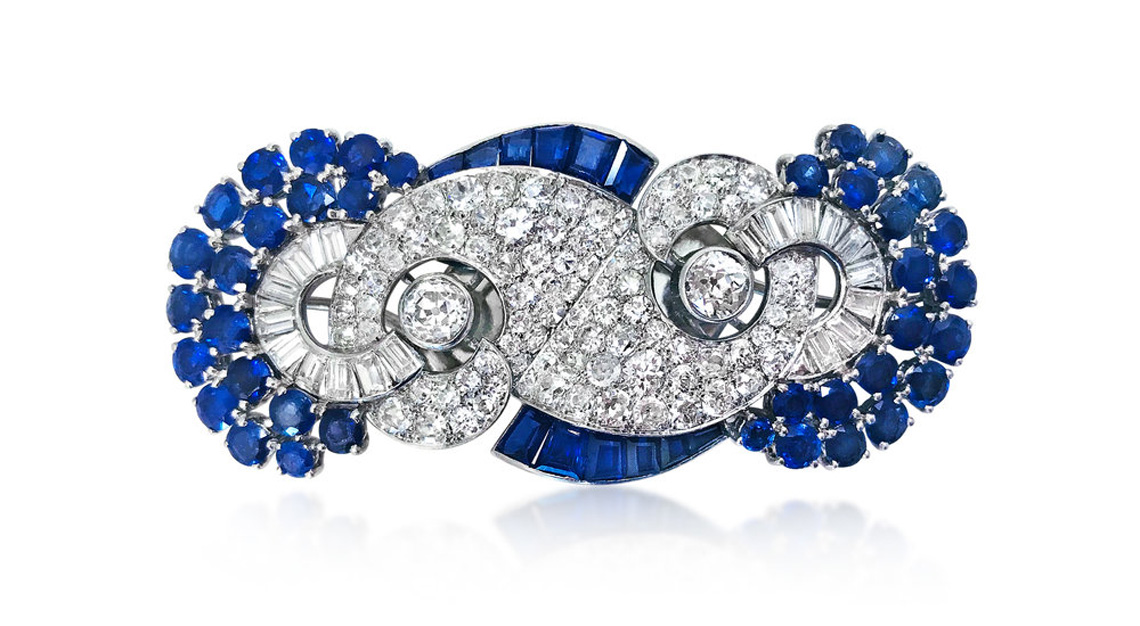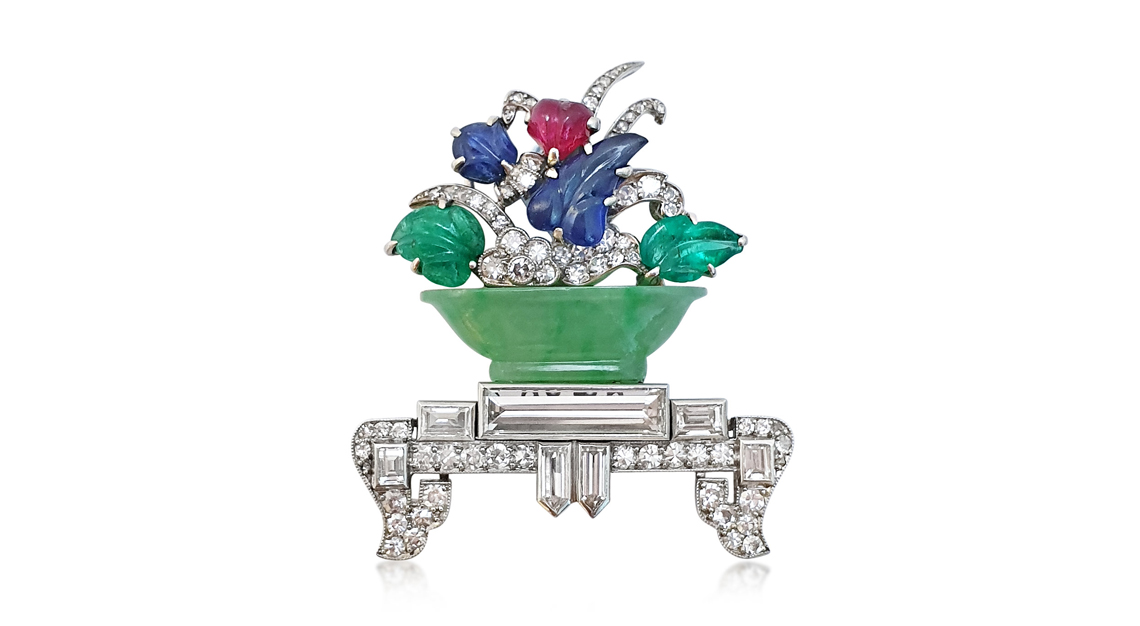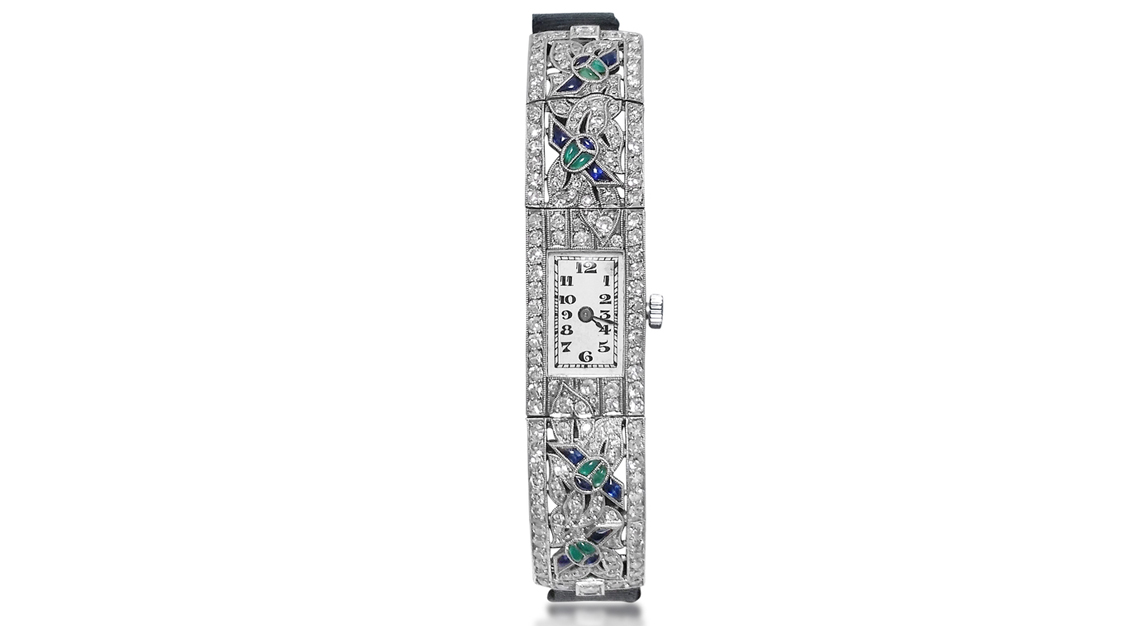 There is a misconception that Art Deco is really just about monochromatic palettes and geometric patterns. But that's not the case.
No, that's not the case at all. It did start that way – more monochromatic with very geometric and symmetrical lines. It was at its height in 1925, when artists went in the opposite direction from the Belle Epoque style.
But as it went along, there was an influence from Asia that played a really big part in the design elements as well. So, the Tutti Frutti (from Cartier) was influenced from India, when Cartier would travel there to source their gemstones. Japan [also] had a big influence, and even the Egyptian revival was during the period of Art Deco, because of the discovery of the Tutankhamun tomb at that time.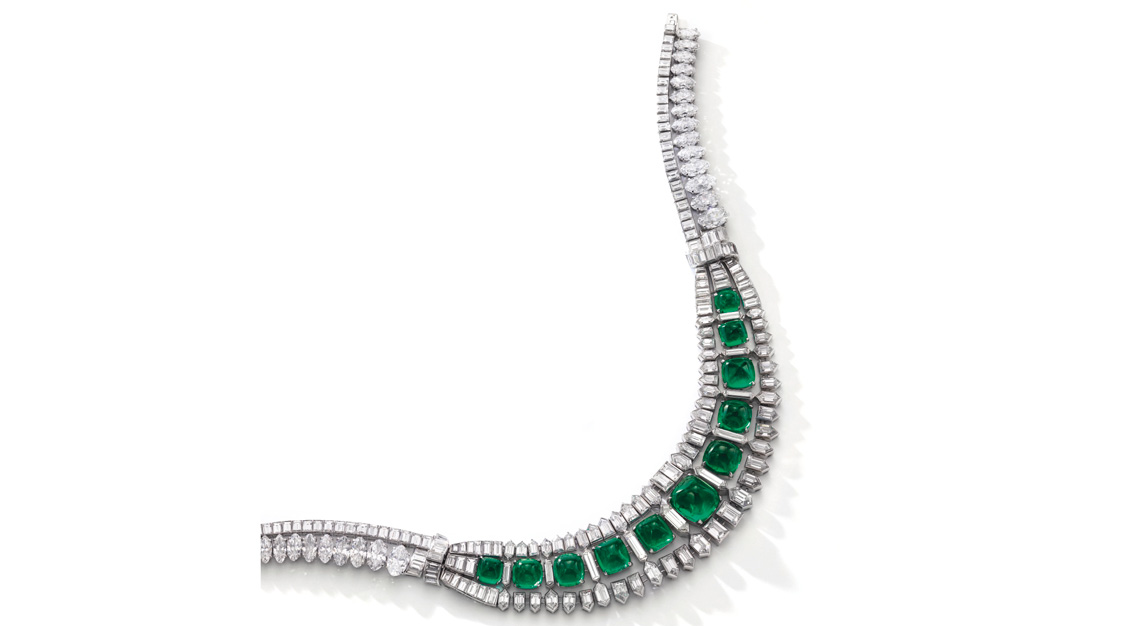 In recent years, there's been a number of Art Deco pieces on auction, and some have gone for astronomical prices, like last year's diamond and emerald necklace that went for about US$3.6 million (S$4.95 million). Do you think that prices are overinflated now, or there's still value in investing in Art Deco pieces?
It really depends on the piece as well the value really. But definitely I feel that when you compare vintage jewellery and their prices with something new, I believe that there is still value to be had and it's about finding the right thing.
But there are many reasons behind the price of US$3.6million (S$4.95 million) that added to the intrinsic value. In terms of stones, there are beautiful, amazing, sugarloaf emeralds, and diamonds that were specially cut to fit into the design. Plus, the fact that it was owned by Helene Beaumont; and that it was made by Van Cleef & Arpels, a house with great provenance. So there were a couple of people who were fighting to have it – it [epitomises] the height in terms of quality and style of the Art Deco period. If you tried to get something similar from the Maison today, it would be valued a lot higher.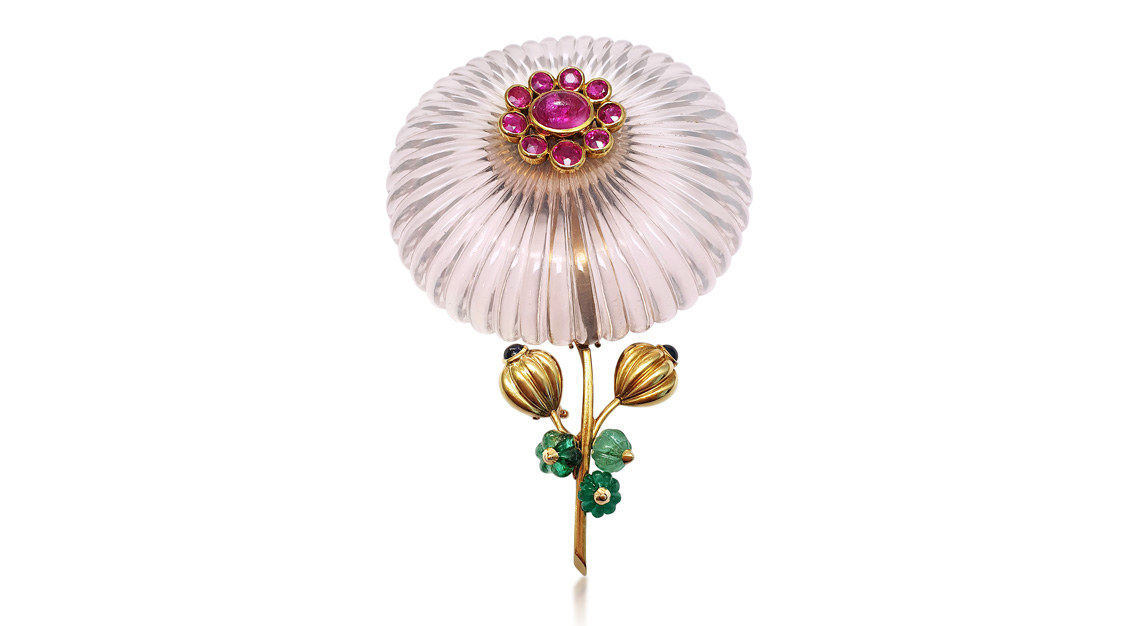 Apart from the big Maisons, who are some designers worth noting from the Art Deco period?
There are quite a few under the radar brands that are still not often seen in Asia. I especially like two: Suzanne Belperron and René Boivin. These brands don't really exist anymore, although Belperron still has a store in New York, where they reproduce some of her old pieces but make a differentiation between the old and new.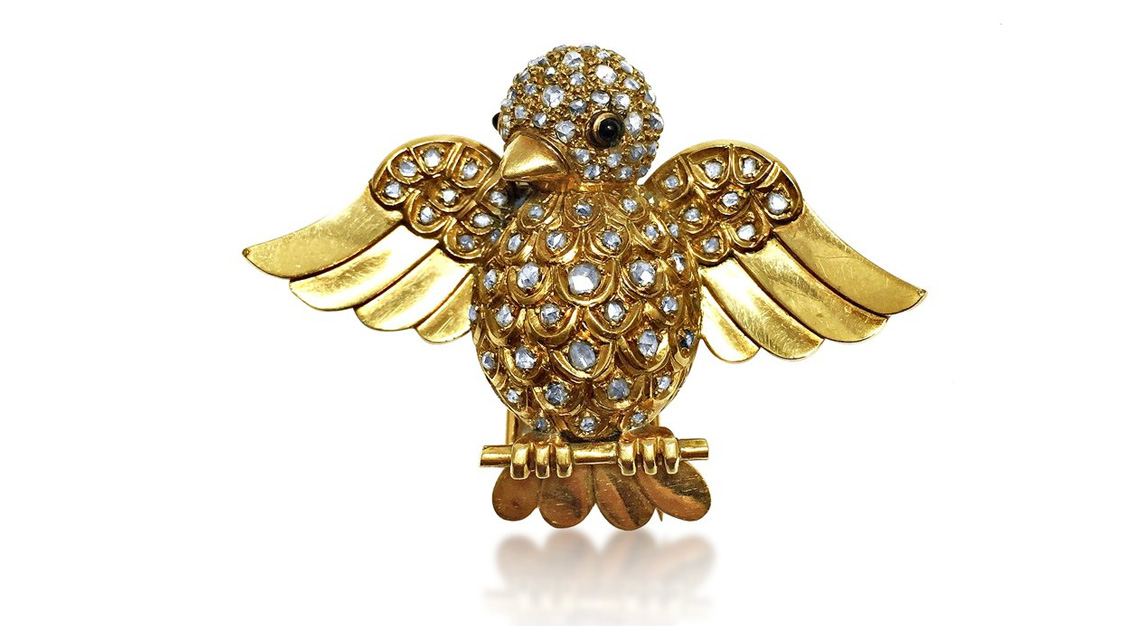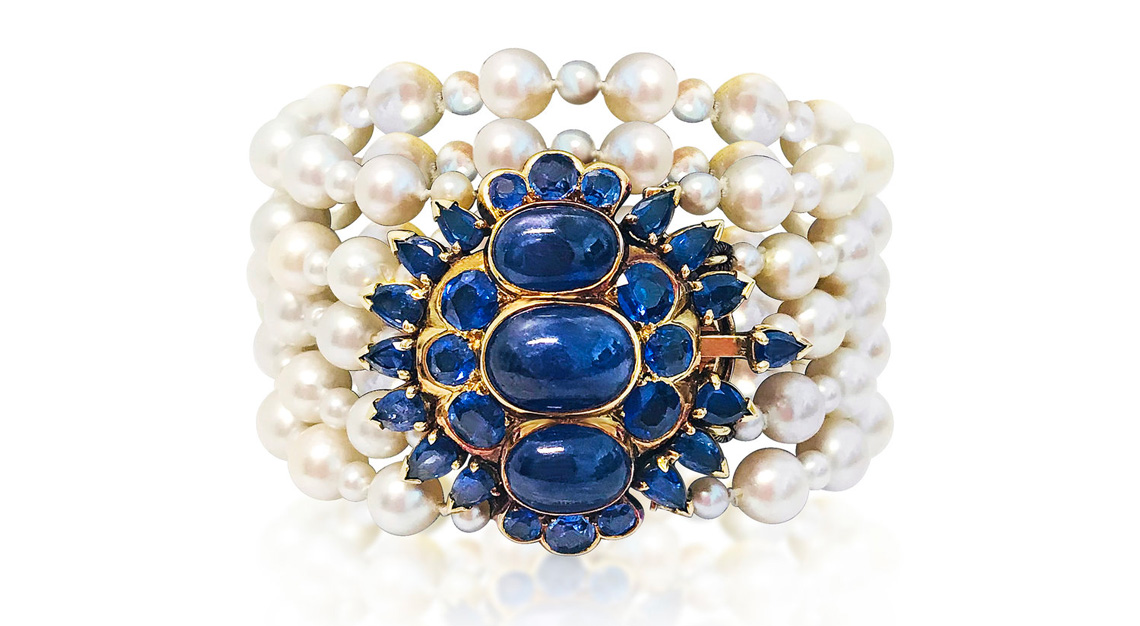 But older pieces are quite rare, and when you think about it, they were so ahead of their time. These female designers made pieces in the '30s that were so different from what you would see back then – and the amazing thing is that it's still so relevant and chic today. They also often didn't sign the pieces because they felt that 'my style is my signature'.
So I wanted to discuss jewellery from the '60s to '80s next, which is quite different from the two previous styles discussed. The jewellery from that era has been gaining traction in recent years. Plus, it is what we grew up with, so there's this emotional connection. Can you tell us more?
It's amazing because it's only recently become popular – I remember when I first started at Christie's (the auction house) in the '90s and 2000s. As specialists, we would price these pieces with very, very low estimates because not many people wanted them. But it's changed a lot in the past five years especially. It has a lot to do with bringing back an awareness of the heritage and the brands which were strong in the '70s, '80s, such as Van Cleef & Arpels and Bvlgari.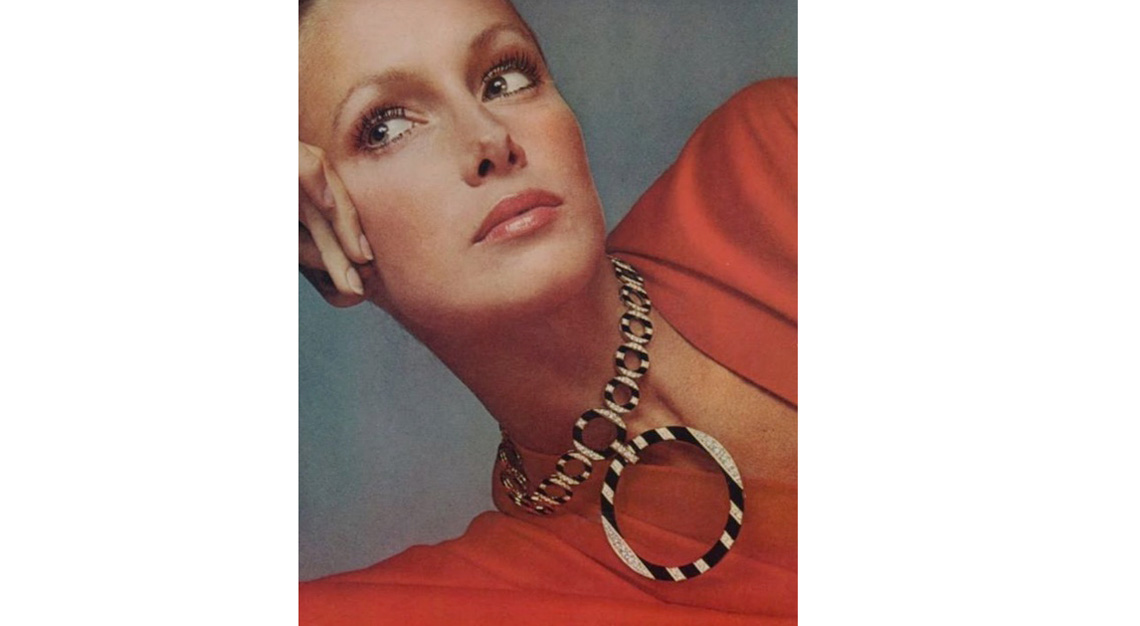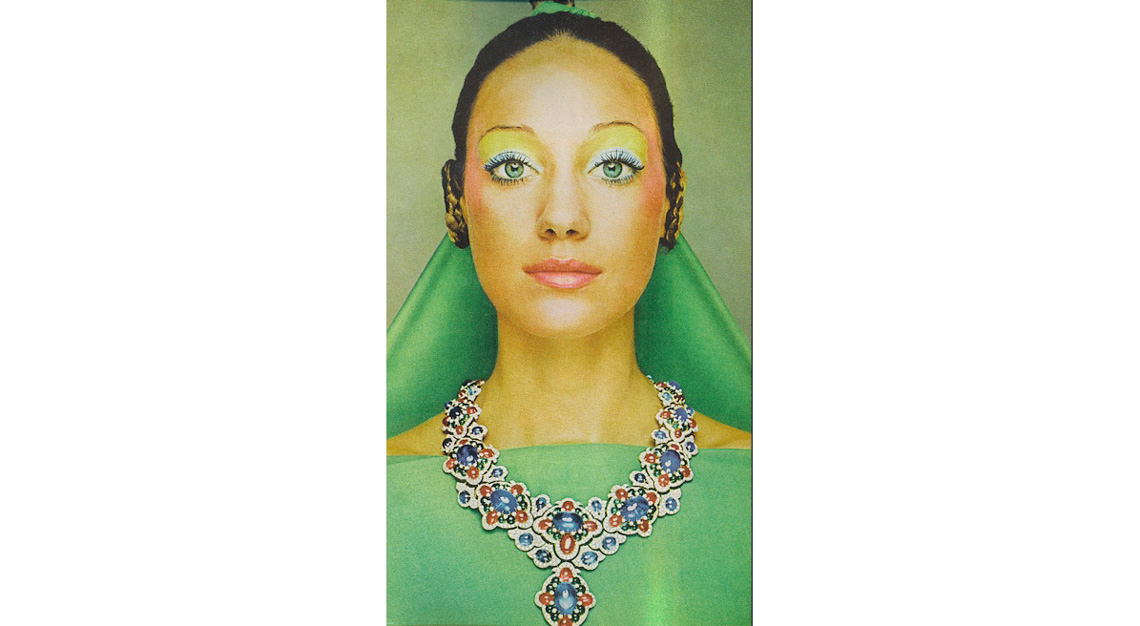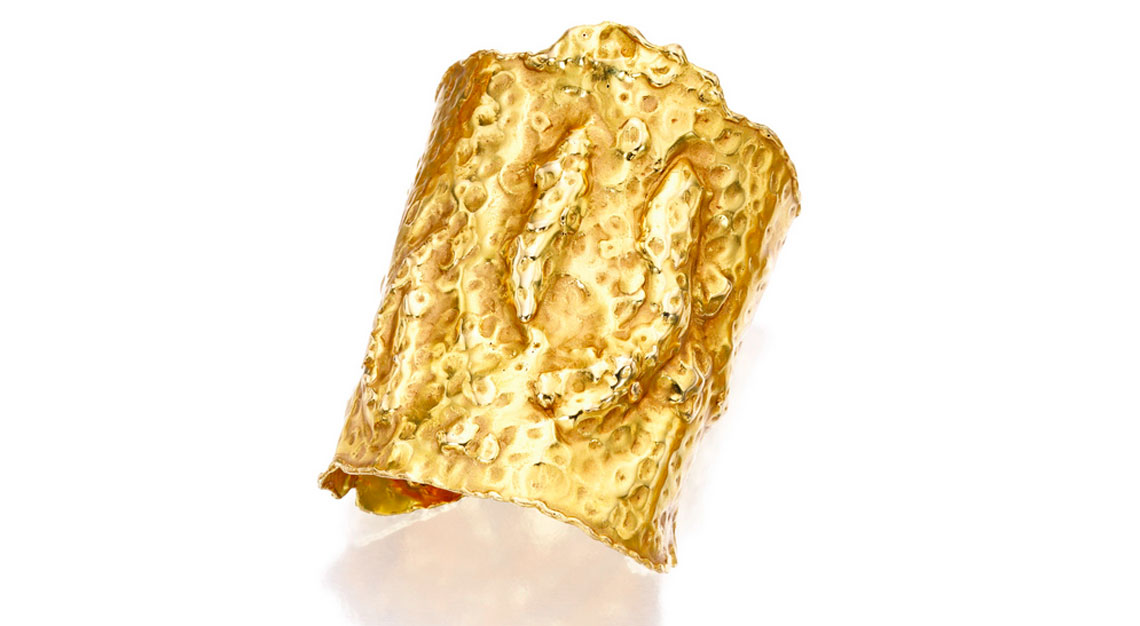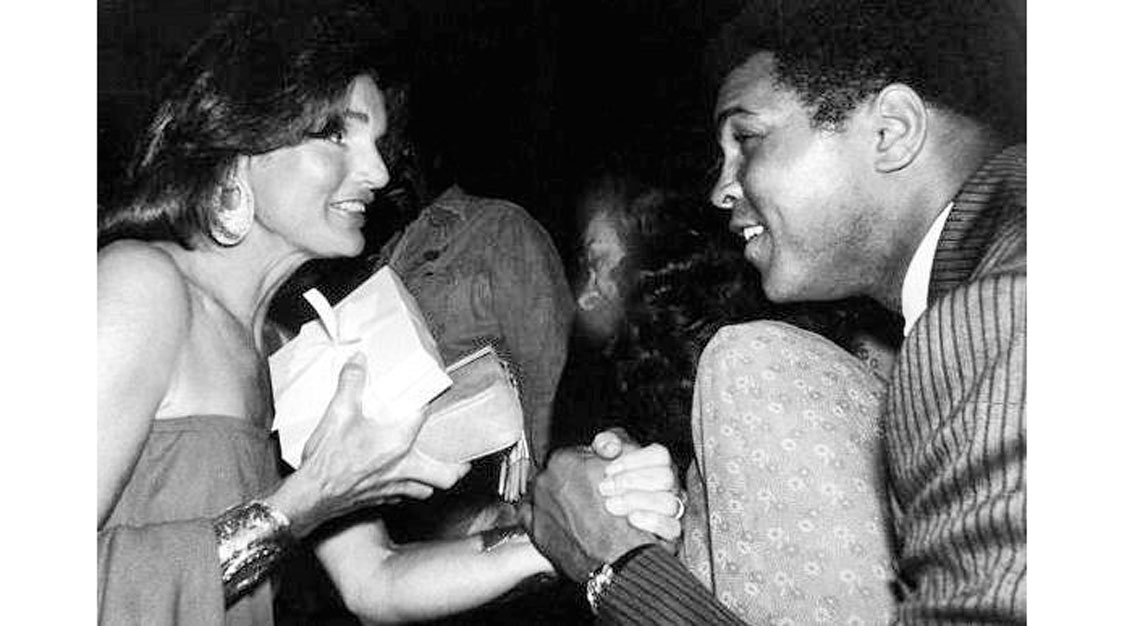 The designs were so, so significant – they weren't shy. There was a women's movement during that time, and it was about women becoming stronger and more independent. The cuff that Jackie O wore during that period (a chunky gold cuff) was a perfect example. She wore it to meet Muhammad Ali.
Plus, conglomerates like LVMH and Richemont are relaunching designs from that era – Bvlgari launched its Wild Pop high jewellery collection two years ago. It was stunning and such a strong collection, and with the colours, the boldness and the weight of the gold, it made people think about jewellery differently again.
All of that has had a part to play in the resurgence of that period. Also, these brands are now bringing back designs from that era, like Piaget's watches. It has led to great awareness and exposure, and people realised that the texture on the gold, and the workmanship, were really very beautiful.