From memes and Cantopop to larger-than-life installations, Art Basel Hong Kong's comeback promises to be big and fun
After three years, Art Basel Hong Kong is finally back in full force. Returning to its much-missed two-storey format at Hong Kong Convention and Exhibition Centre (HKCEC) from 23 to 25 March 2023, this year's edition promises to be the biggest since 2019.
177 galleries spanning 32 countries and territories will be represented, with 22 exhibitors new to the fair. All special sectors will be back. They include Kabinett, for thematic solo presentations within gallery booths; Conversations, offering dialogues with international art makers; Film, for video works; and Encounters, dedicated to large-scale installations.
Outside of the confines of HKCEC, a slew of art experiences awaits at partner institutions including Asia Art Archive, M+, and the Hong Kong Museum of Art. Most notable (and visible) will be the new site-specific moving image work titled Hand Me Your Trust by Swiss artist Pipilotti Rist, which will be projected on the façade of M+ From 18 March to 17 June 2023.
Here are five highlights to look out for at this year's Art Basel Hong Kong.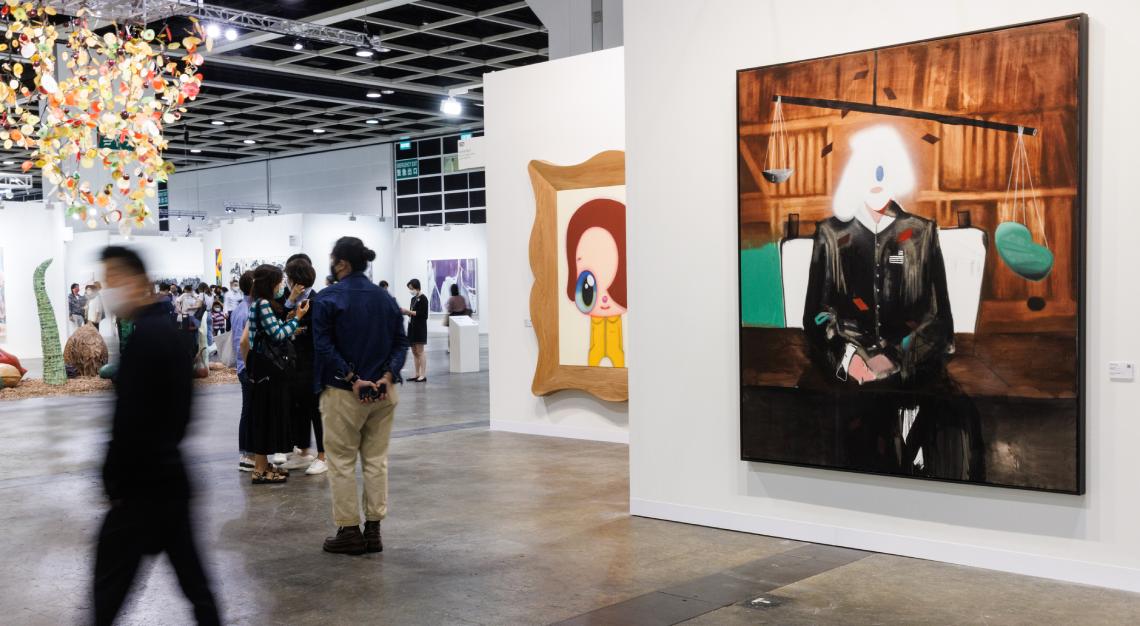 Conversations: A dialogue with Sin Wai Kin, Ming Wong, and Rainbow Chan
Fans of Cantopop will appreciate this one. Canadian visual artist, Sin Wai Kin, Berlin-based Singaporean contemporary artist Ming Wong, and Sydney-based Hong Kong interdisciplinary artist Rainbow Chan get together to discuss the influence of Cantopop on their work.
Film: Memoria, Apichatpong Weerasethakul
The Film sector at this year's Art Basel Hong Kong will feature eight screenings and 29 video works by artists from across the globe. Two screenings will be curated by Videotage and Ghost 1565, a couple of non-profit organisations focused on promoting video art in the region.
The Film programme will launch on 22 March with a screening of Memoria, directed by Palme-D'or winner Apichatpong Weerasethakul and starring Tilda Swinton. Swinton plays Jessica Holland, a Scottish woman travelling in Colombia. After being woken from her sleep at daybreak by a loud bang, she begins to experiencing hallucinations that force her to confront questions she has about her identity.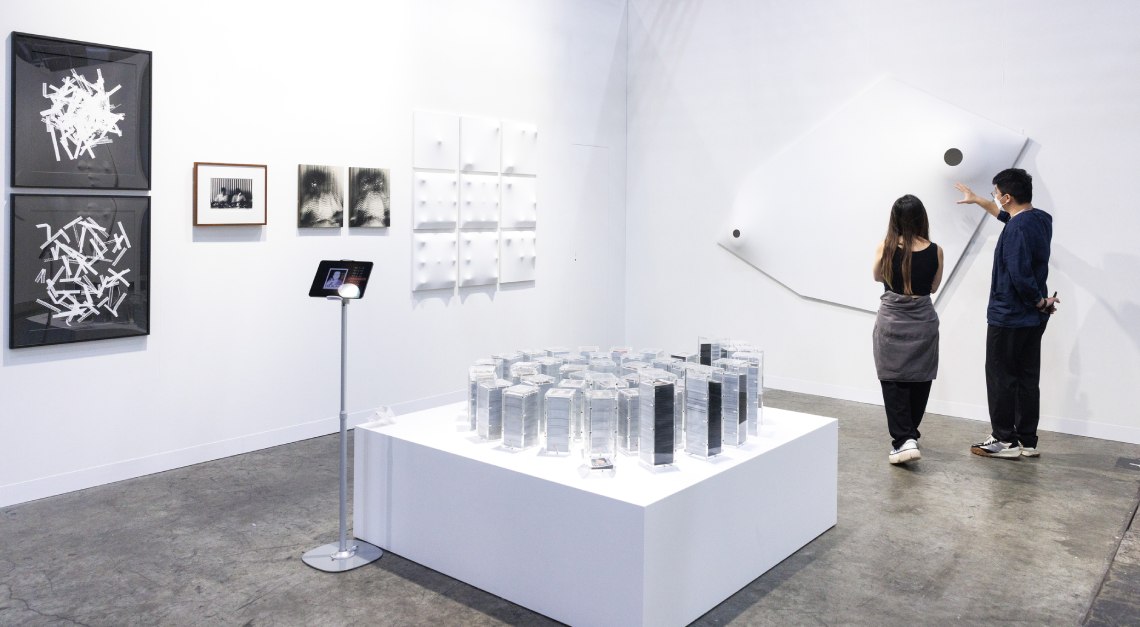 Encounters: Trolley Party, Jaffa Lam
The theme for Encounters this year is "This present, moment". Alexie Glass-Kantor, the sector's curator, says: "Every project in this year's sector considers in some way how we can hold space—how we might be present—individually and collectively in the singularity and precarity of this moment."
With Trolley Party, Jaffa Lam will invite visitors to step into a serene installation featuring 14 metres of patchwork emerging from six chairs that have been made from industrial trollies. The fabrics for the patchwork are recycled scraps. The work was inspired by Lam's childhood memories of working female labourers.
Wesley Tongson's works, Kabinett
The Hong Kong-based Galerie du Monde will present a selection of works charting the spiritual and artistic journeys of late Hong Kong ink master, Wesley Tongson. Tongson is known for his splash ink landscape paintings, and his penchant for non-brush techniques, which led him to paint with his bare hands, fingers, and nails. Because they are creations of part of his body instead of tools, Tongson's works are widely considered to be spiritually symbolic and a representation of liberation for the artist.
Conversations: On the Form and Function of Meme Making
Taking place on 7 March 2023 before the main dates of the fair, this dialogue is valuable for being an approachable lead-in to art appreciation and the art fair for younger generations. Art meme-makers Jerry Gogosian, Freeze Magazine and The White Pube will come together for a group session to examine humour and art critique.