Spellbinding views all around you
Sinot's new superyacht concept makes it impossible to ignore the great outdoors.
Christened Aware, the sleek 262-footer eschews the traditional superstructure in favour of a glass-enclosed pavilion that affords cinematic vistas of the surrounding environment. In addition, the open-plan layout creates a seamless connection between the interior and exterior across all three decks.
The Dutch design studio decided to reduce the overall gross tonnage but make the living areas that are most often used larger and more luxurious. The supersized beach club, for instance, features soaring 10-foot ceilings, fold-out terraces, and a sliding glass facade. The club is also home to a gym, a bar, a cinema, a waterside dining area, and a pool.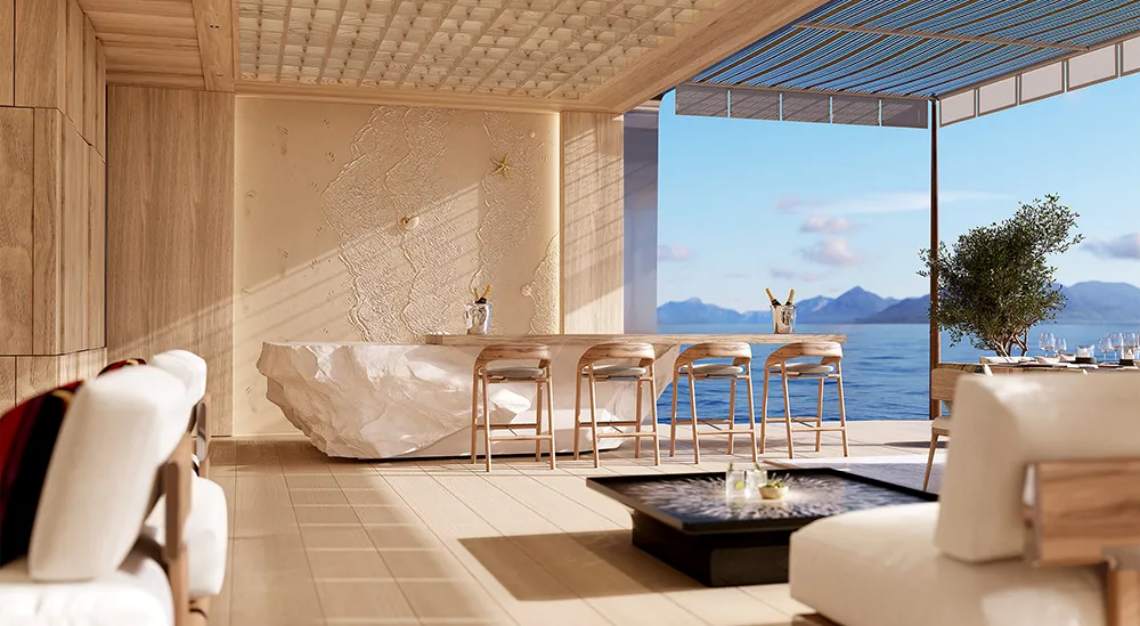 "The principle of maximising space and reducing GT yields with a distinct, sleek, minimalist, and super-spacious design that focuses on optimising a number of much-used larger spaces aboard is often requested by experienced owners," studio founder Sander Sinot said in a statement.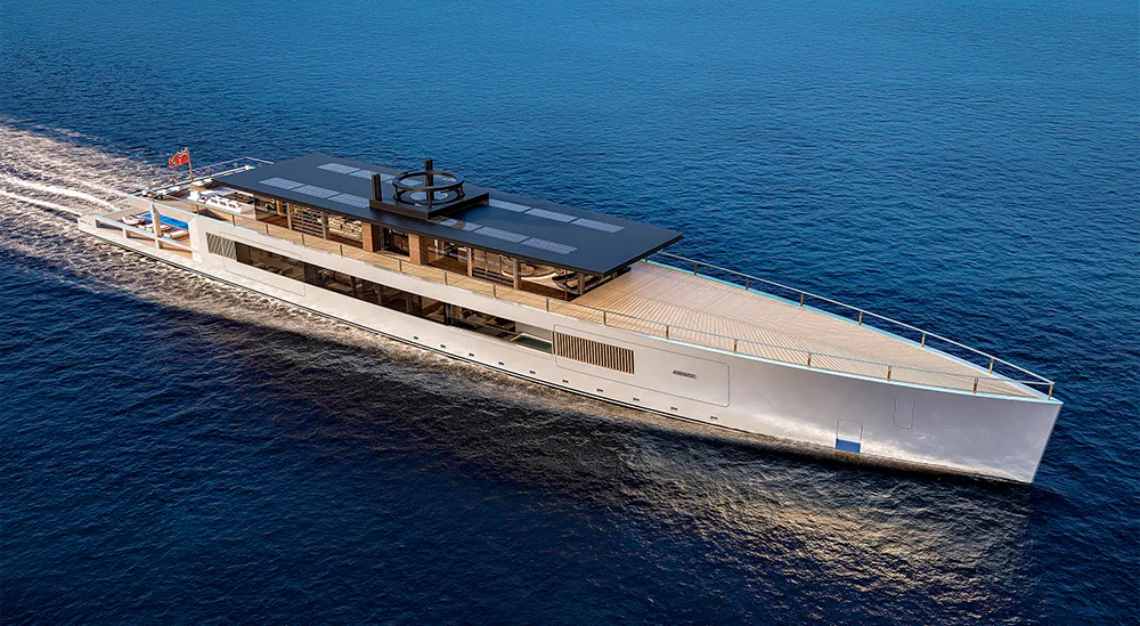 Another area that has been expanded and elevated is the full-beam owner's suite on the main deck. Spanning 860 square feet, the secluded and stylish oasis includes a bedroom, lounge, ensuite, walk-in wardrobe, and a balcony with a private Jacuzzi. Aware also has four beautifully appointed staterooms positioned around the central staircase and lobby that can sleep eight guests.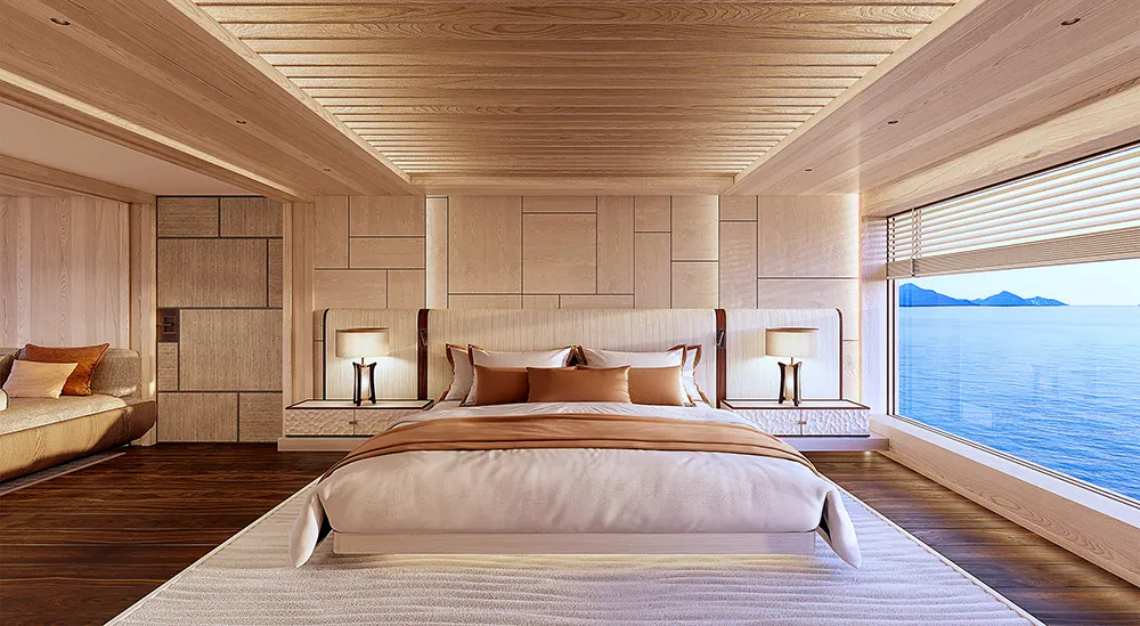 ​In terms of decor, the yacht is replete with natural materials and dotted with custom hand-crafted furniture. The minimalist, sophisticated interior is bathed in natural light, too. The light and airy pavilion sports shutters and skylights, while the bright lower decks showcase full-length windows.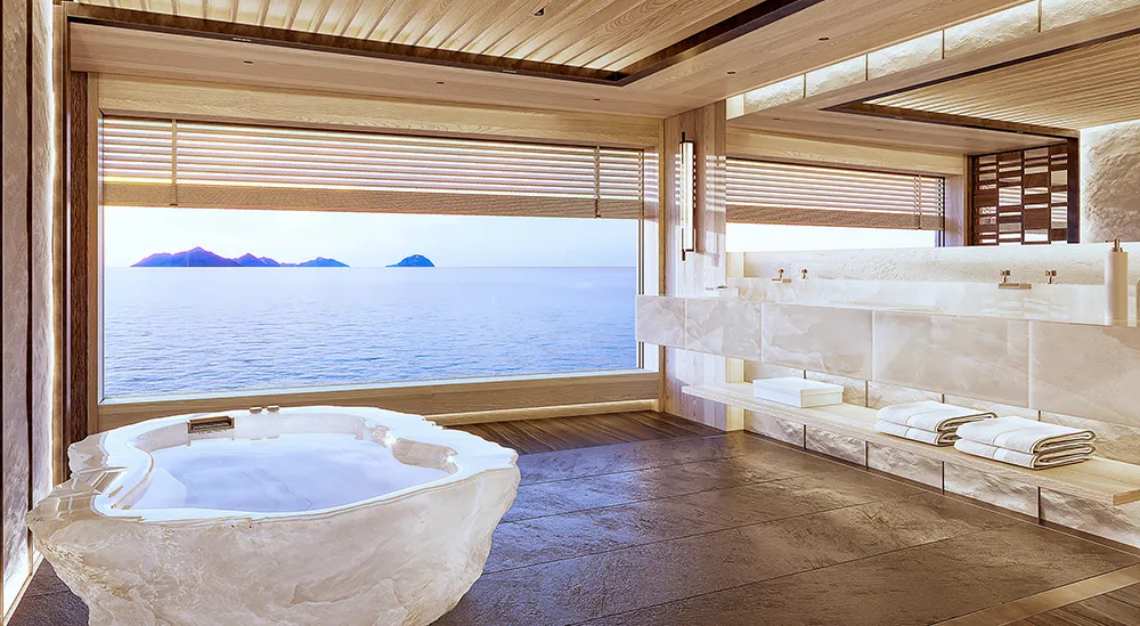 Aware is quite a capable cruiser, as well. Equipped with a hybrid diesel-electric propulsion system, the vessel can hit 18 knots at full tilt and cover 4,000 nautical miles at a cruising speed of 12 knots. It can also carry the obligatory water toys and two tenders measuring 34 feet and 27 feet, respectively.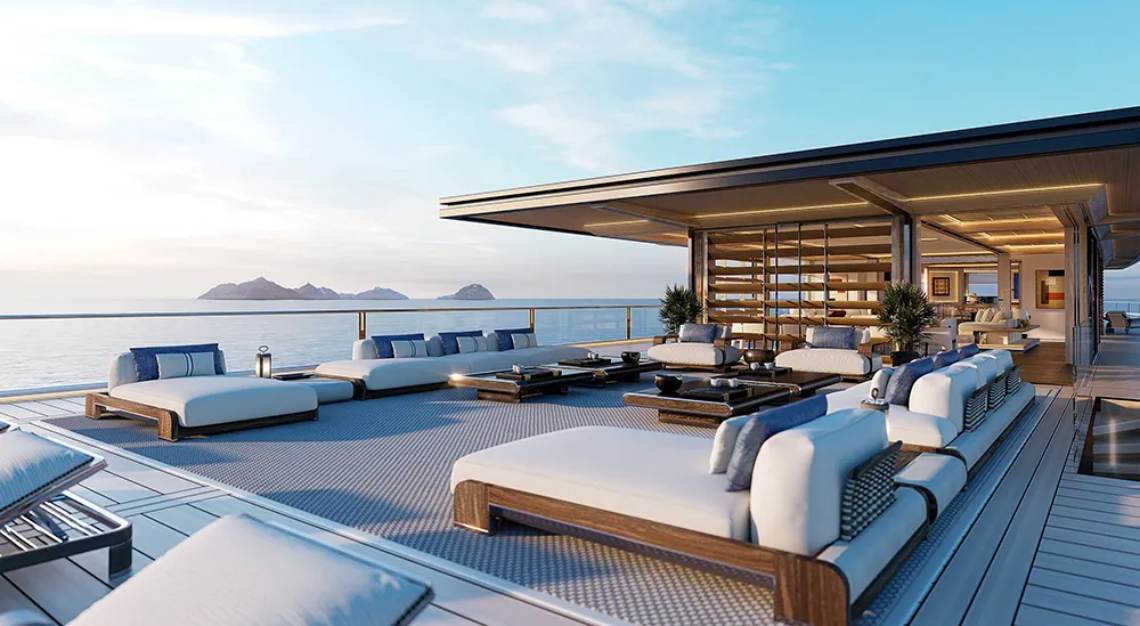 Aware is still a concept at this stage, but Sinot says it is ready to be built. The studio is also unveiling a stunning five-foot model of the yacht at the upcoming Monaco Yacht Show. You can check out our list of the 10 best superyachts premiering at the show here.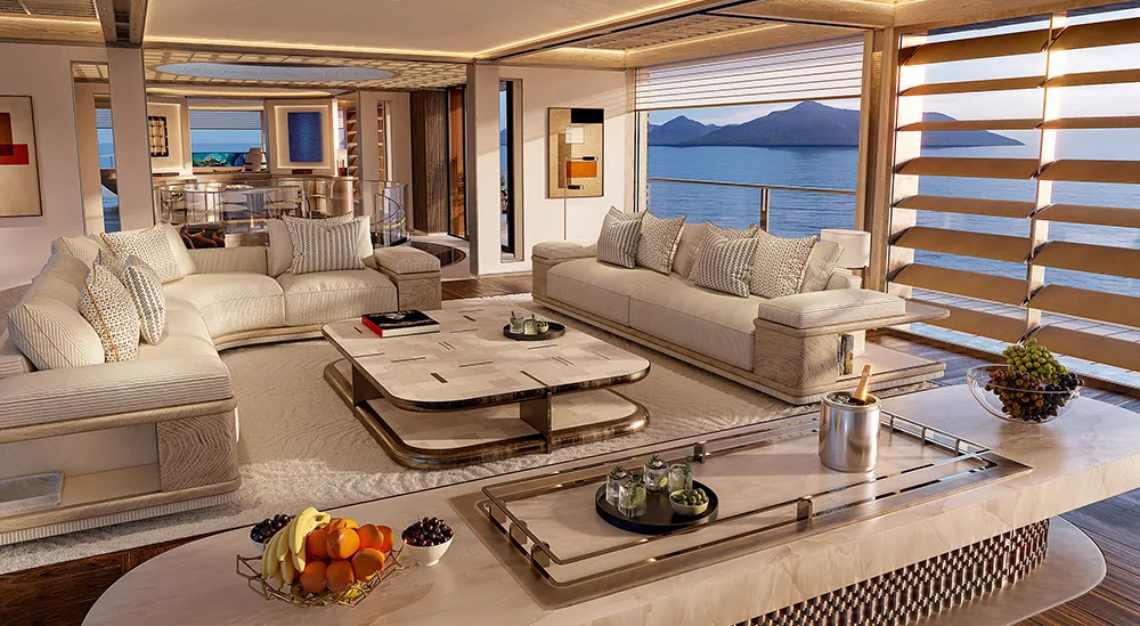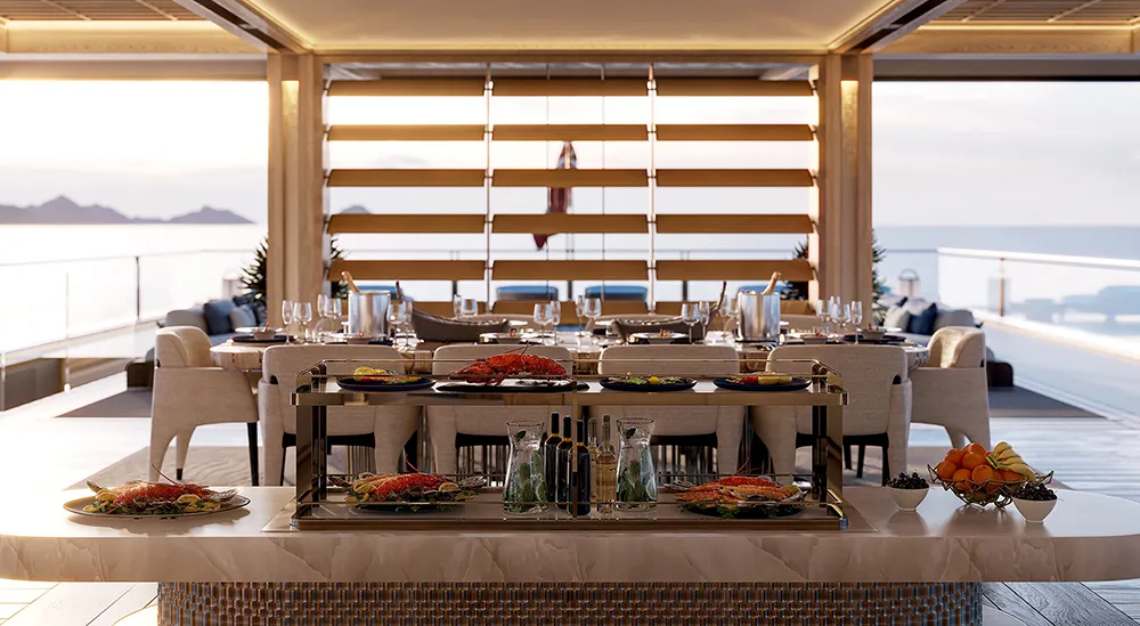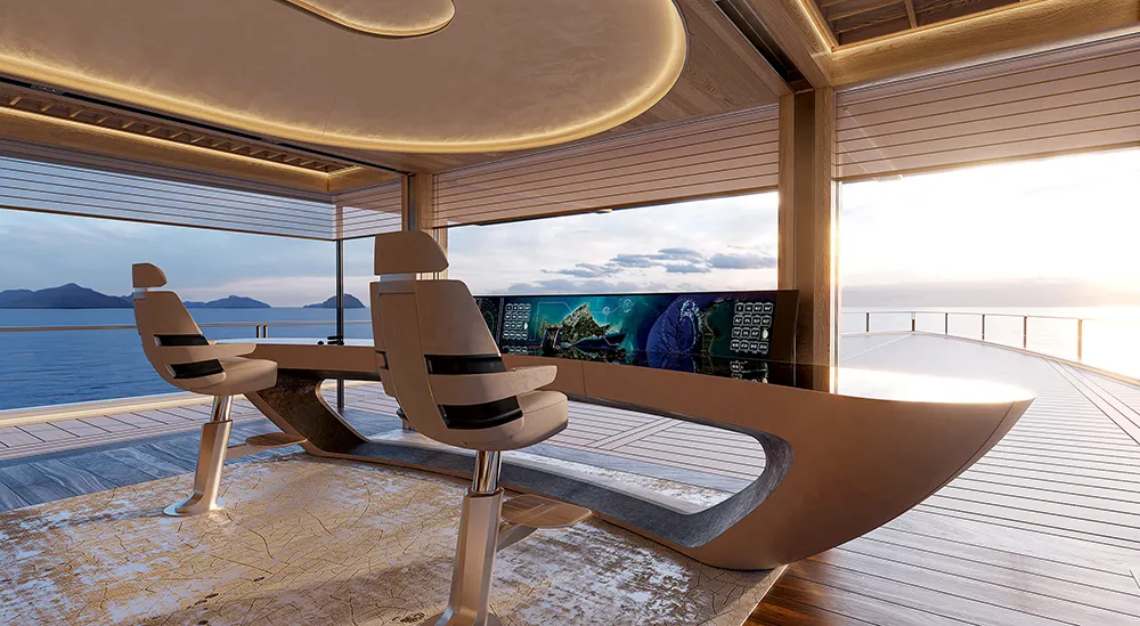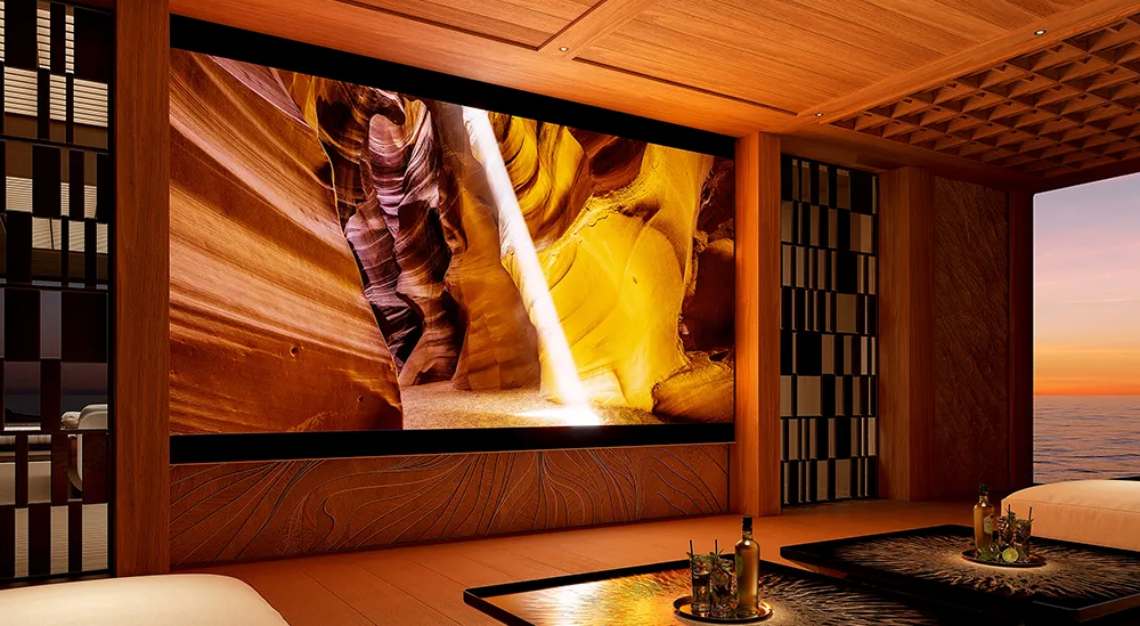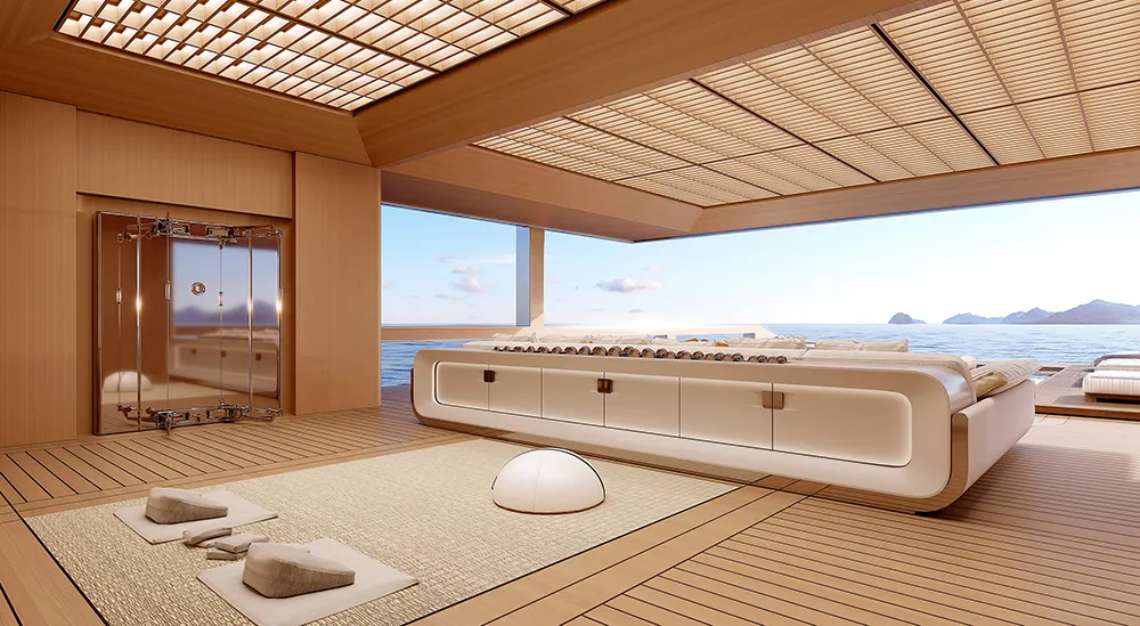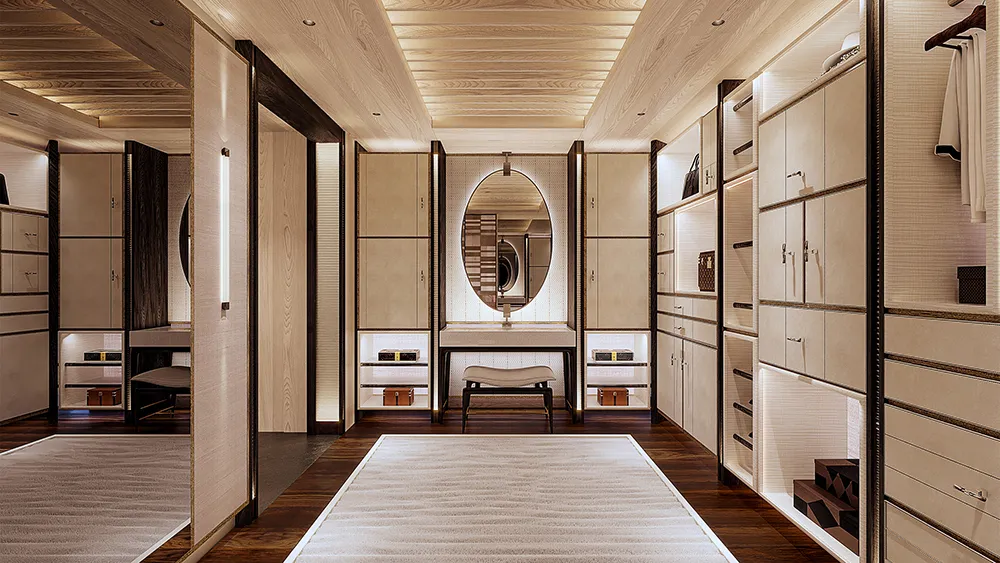 This story was first published on Robb Report USA